Top 20 Easy Easter Cake Ideas That Look Professional
Updated January 23, 2023
No matter what, every year Easter dessert is always left last minute and we always end up just serving candy. This year we found a way to make that work for us.
Put that excess Easter candy to use with these gorgeous Easter cake decorating hacks using Easter candy and easy last minute Easter dessert recipes. They're super easy and look professionally done.
Chocolate Bunnies Easter Cake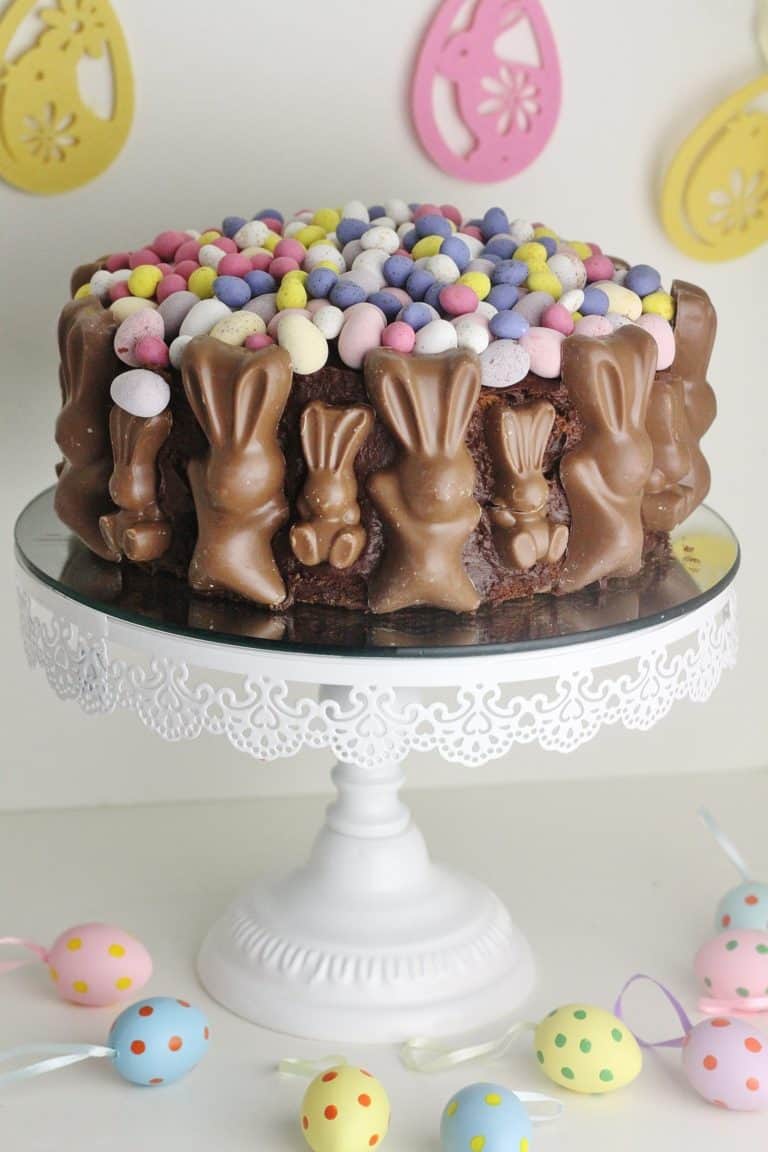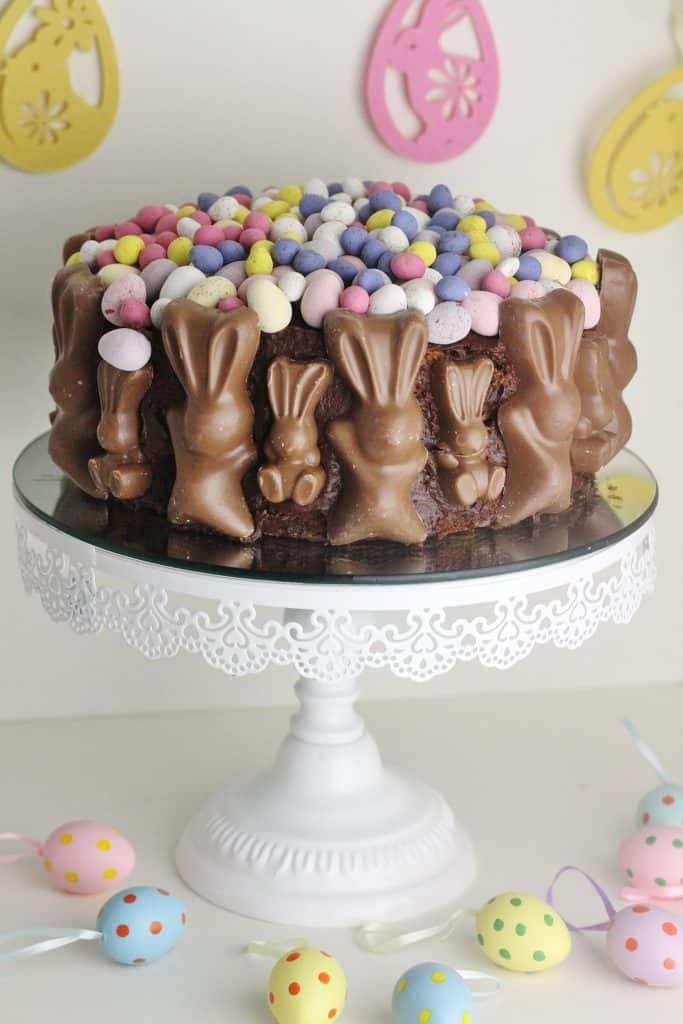 Line a cake with chocolate bunnies and cover the top with Easter candies instead of having to frost a whole cake. This instantly makes any cake look professionally decorated. Get the tutorial here.
Kit Kat Easter Cake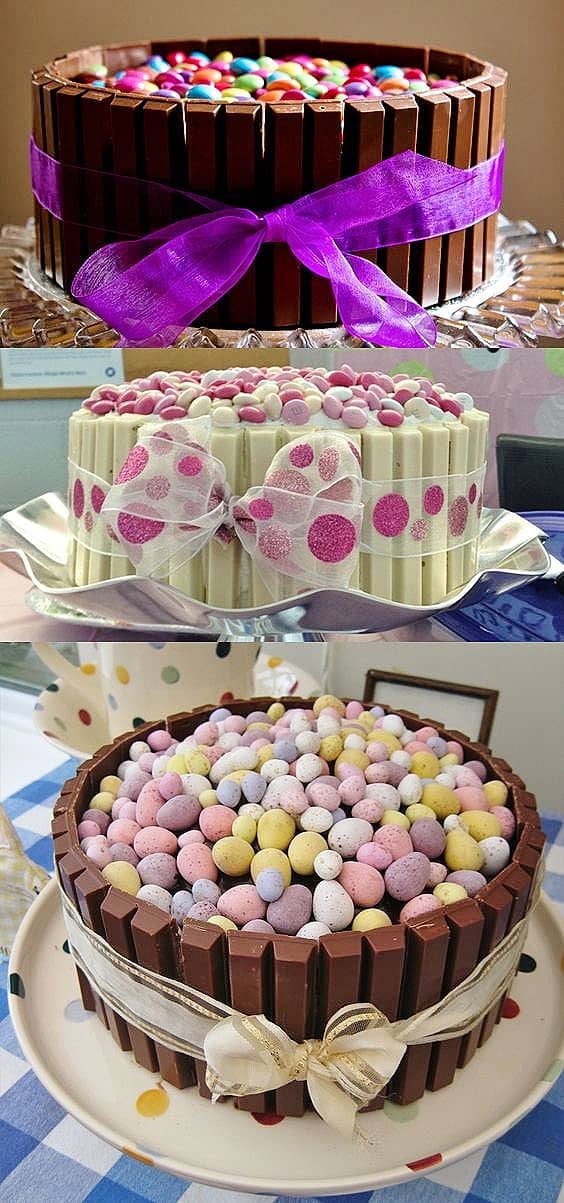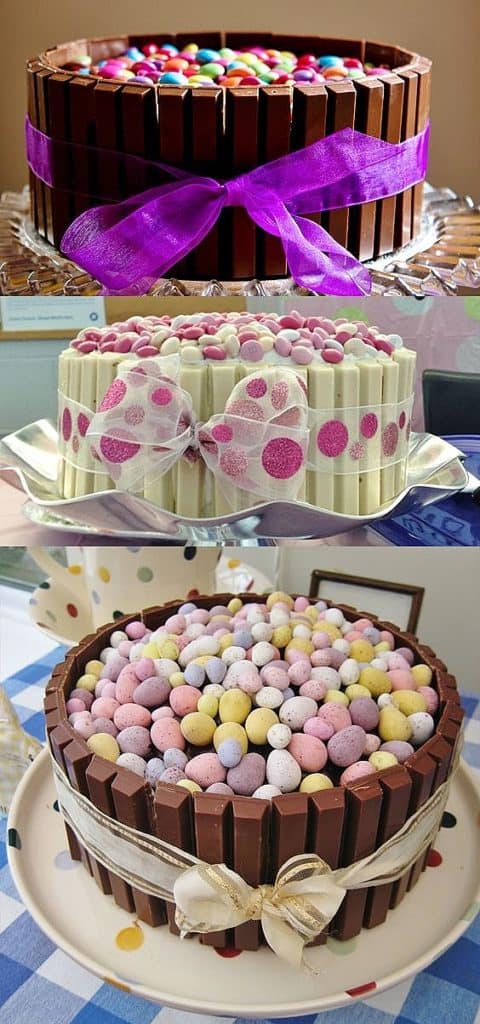 If you don't have chocolate Easter bunnies use Kit Kats. Just cover the top with pastel chocolate eggs, M&Ms, jelly beans, or shredded coconut. Source.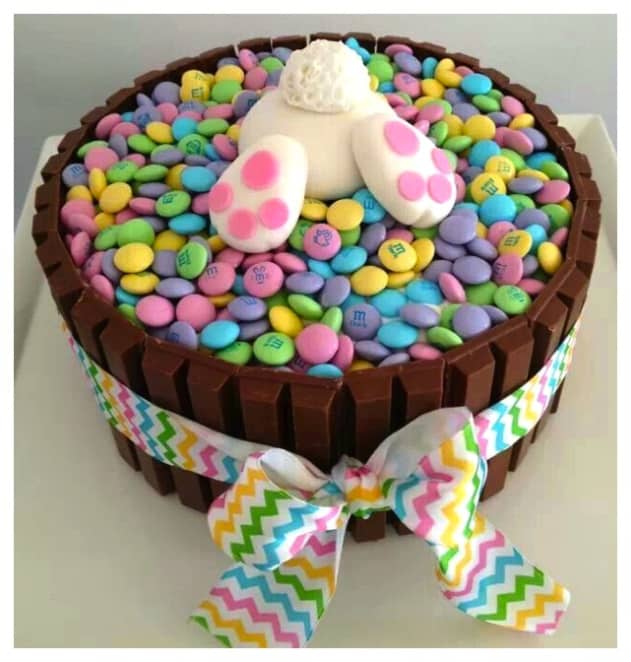 Don't forget to wrap it in a bow and add a bunny tush. SOURCE
Colorful Easter Poke Cake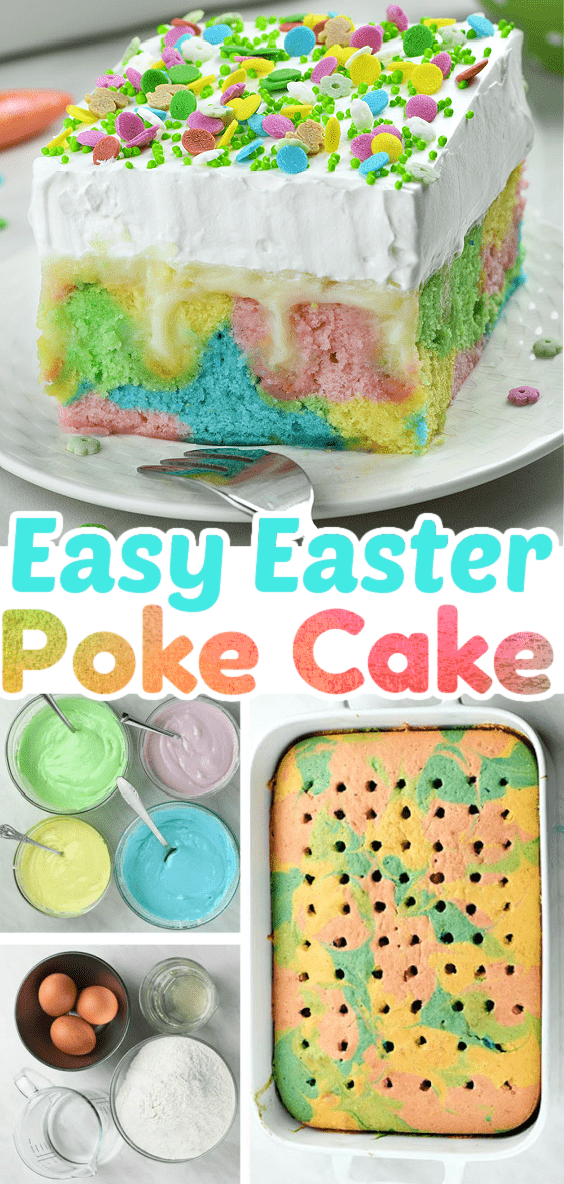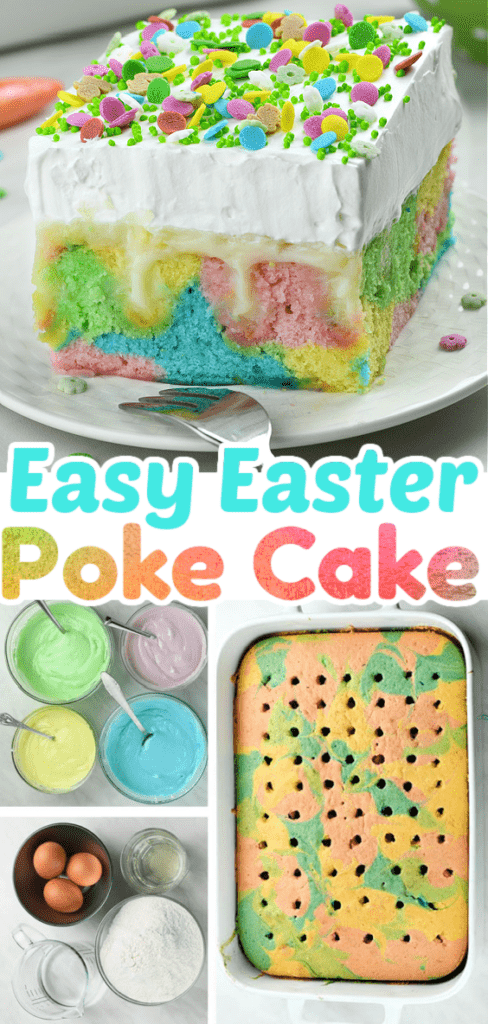 This festive Easter Poke cake recipe is quick, easy, moist, and delicious! Get the recipe here.
Peeps Easter Cake Ideas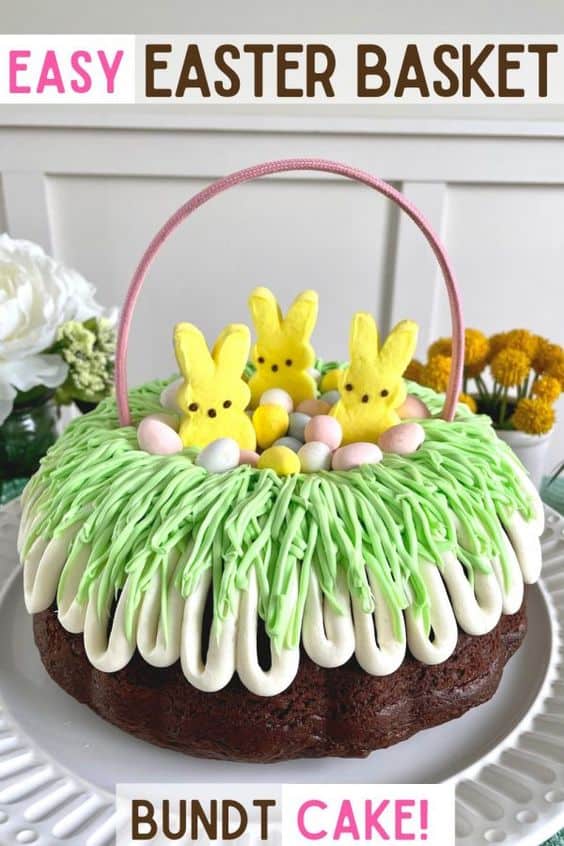 Try this quick and easy Easter bundt cake for your table get the tutorial here.

You can do the same thing with Peeps and M&Ms to instantly make any cake look professional. Get the tutorial here.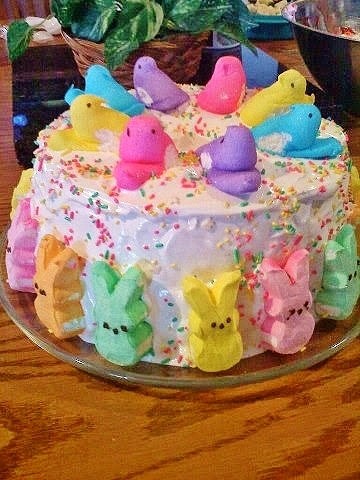 This is a good way to cover up a quick and uneven frosting job, just smack some Peeps on it.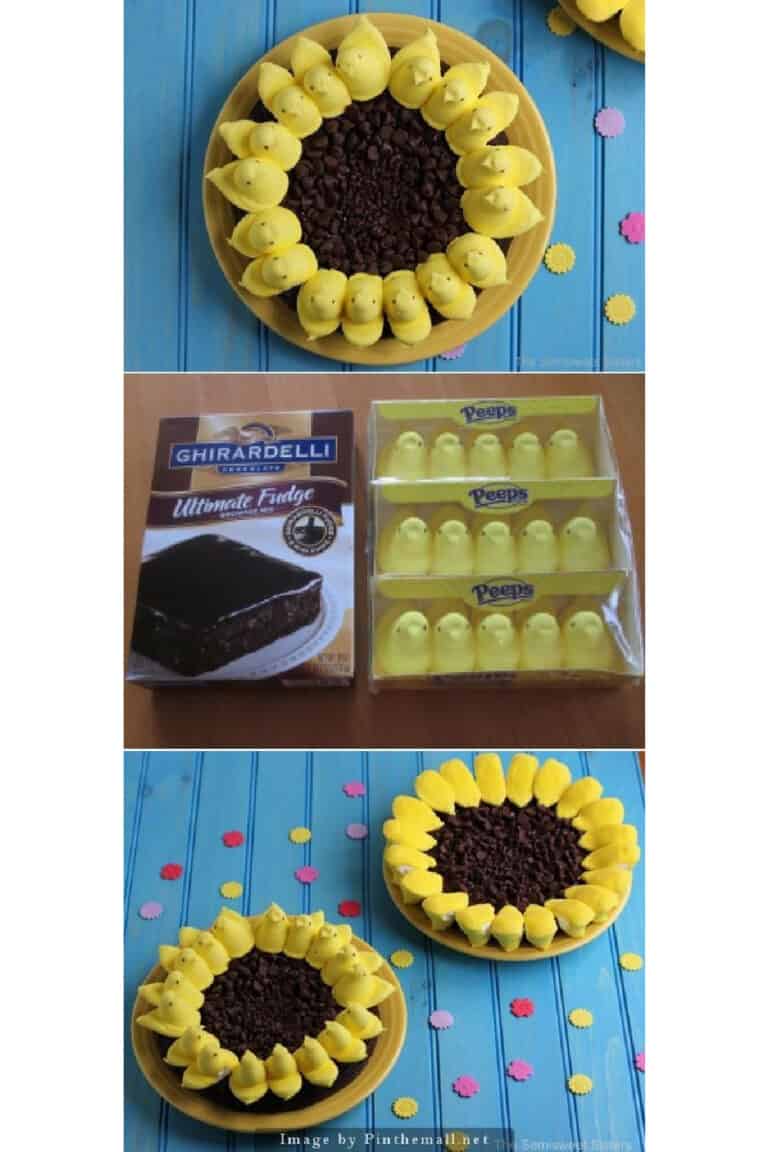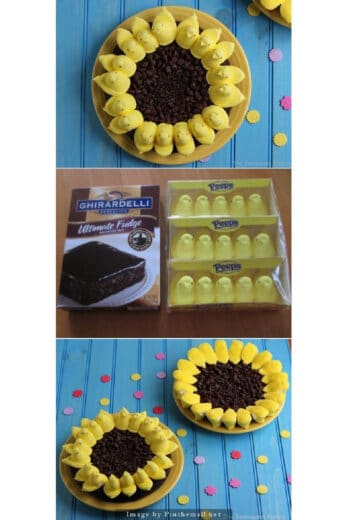 Here is a super easy beautiful sunflower brownie cake idea with Peeps. Get the tutorial here.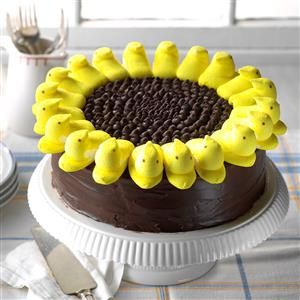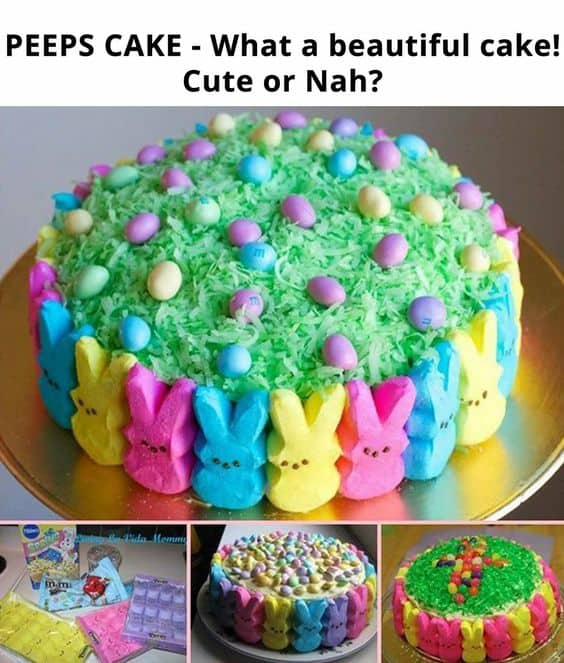 You could use green food coloring and shredded coconut for an Easter grass top, bunny Peeps on the side, and M&Ms or jelly beans on top. Source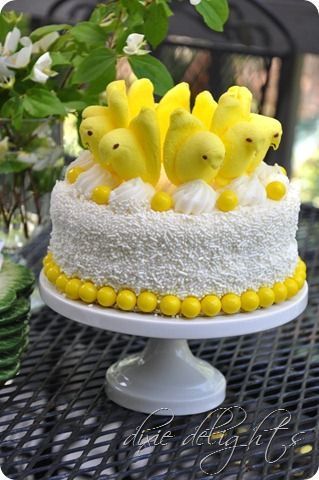 This is an easy and more elegant take on an Easter Peeps cake. White sprinkles, lemon drops, and chick Peeps creates this gorgeous look. Get the tutorial here.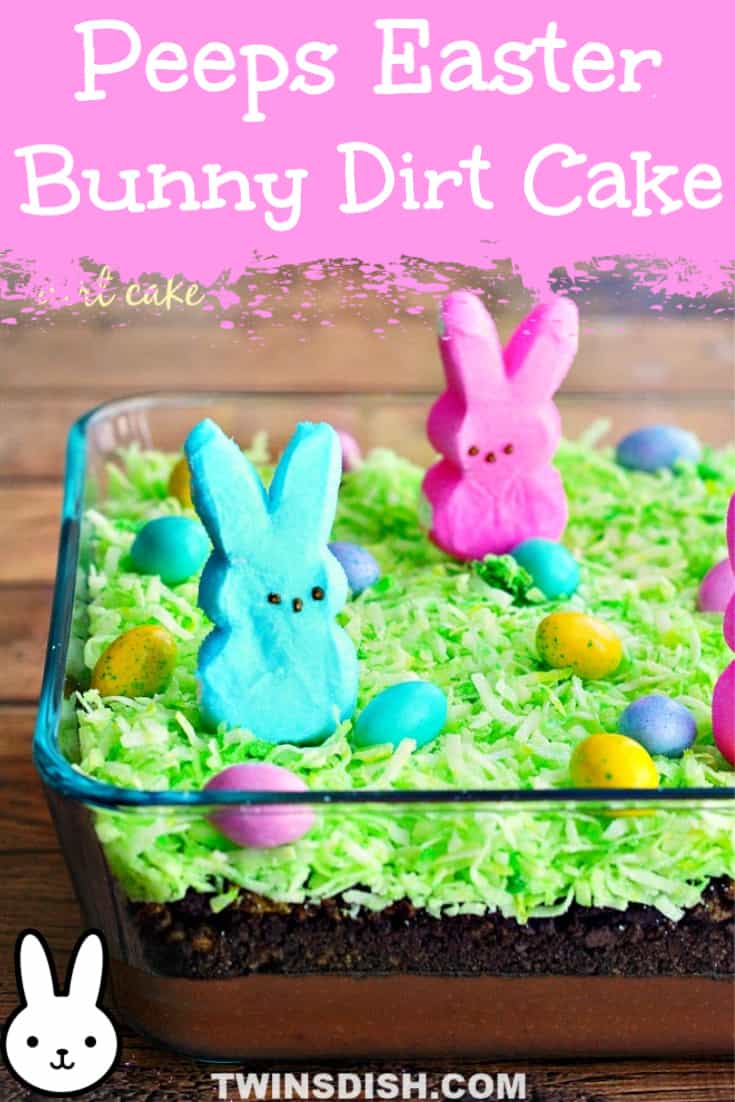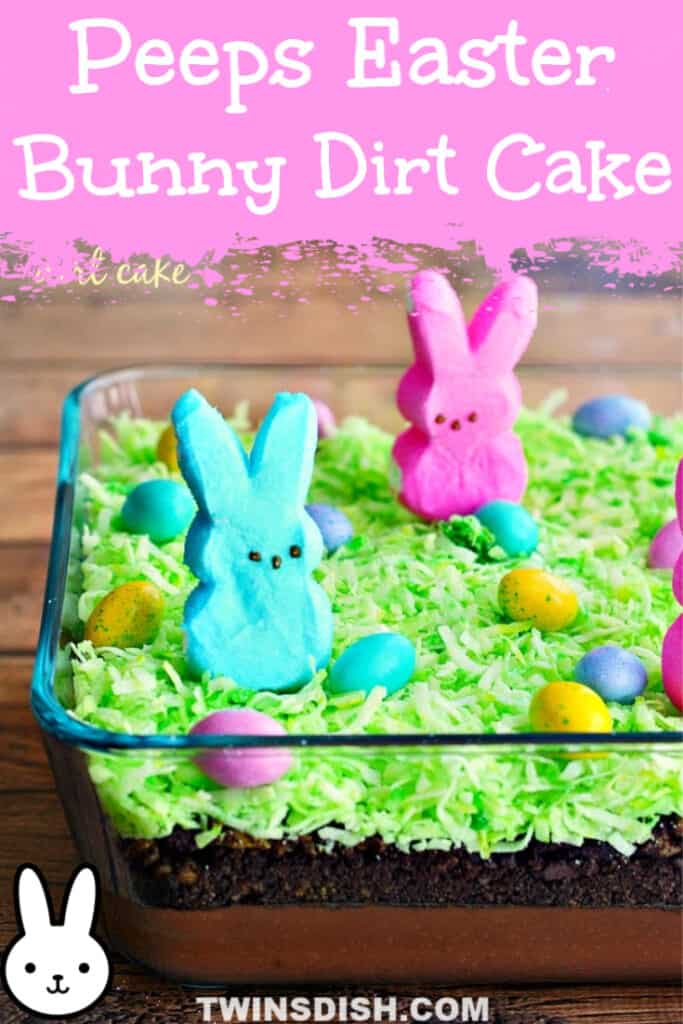 Need a SUPER easy Easter Dessert Cake? Chocolate pudding, Oreos, coconut flakes, and Peeps are all it takes to make this Easter Bunny Dirt Cake! Get the Recipe Here!
Chocolate Pastel Eggs Easter Cakes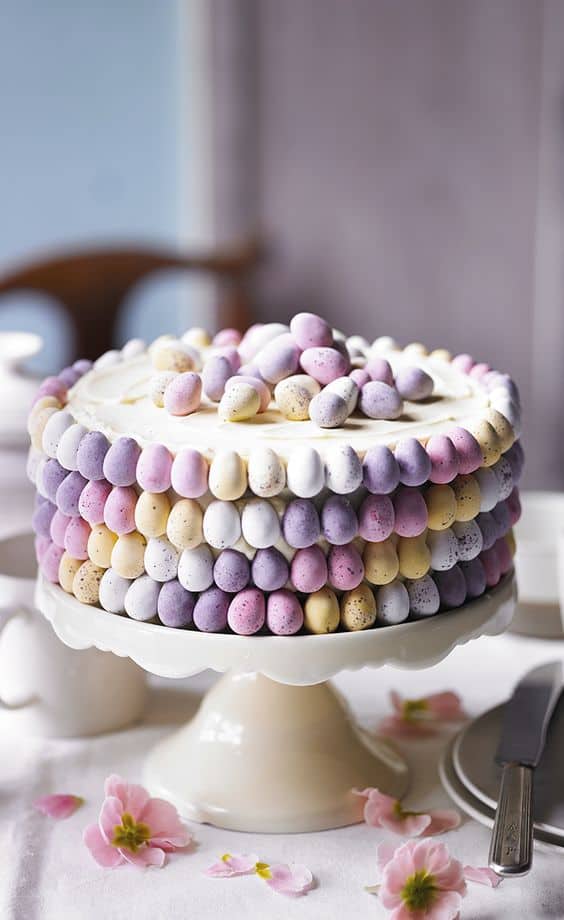 Pastel chocolate eggs is all you need to recreate this look. Get the recipe and tutorial here.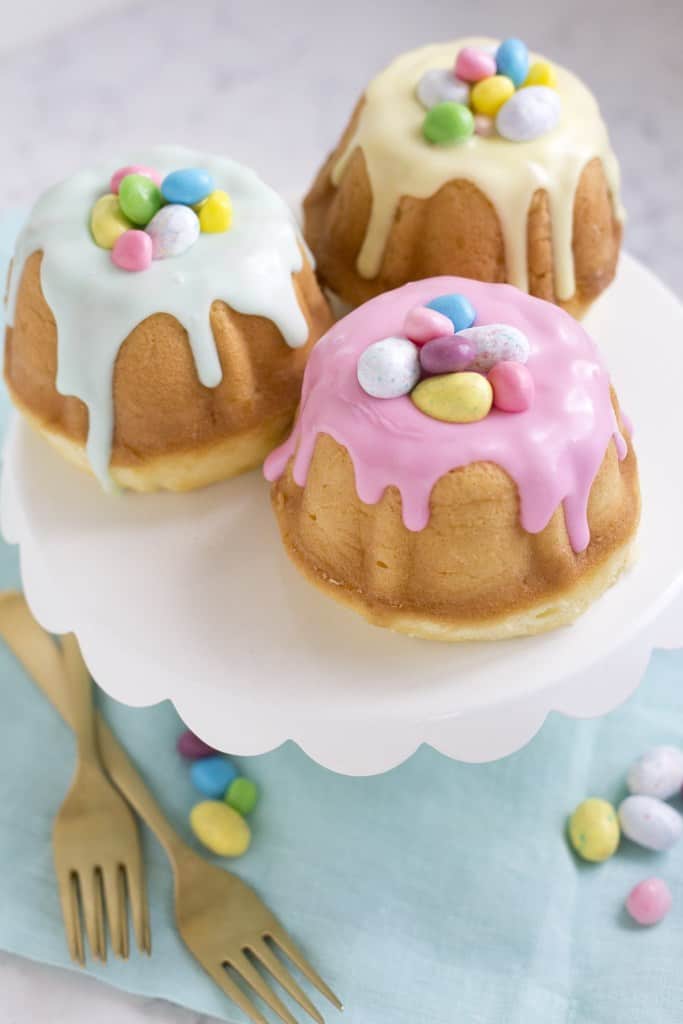 Looking for something super easy yet elegant, try these mini Easter Bundt cakes. Get the tutorial and recipe here.
You can use chocolate or even plastic eggs to create this easy Easter Cake design by Wilton.
Robin's Nest Easter Cake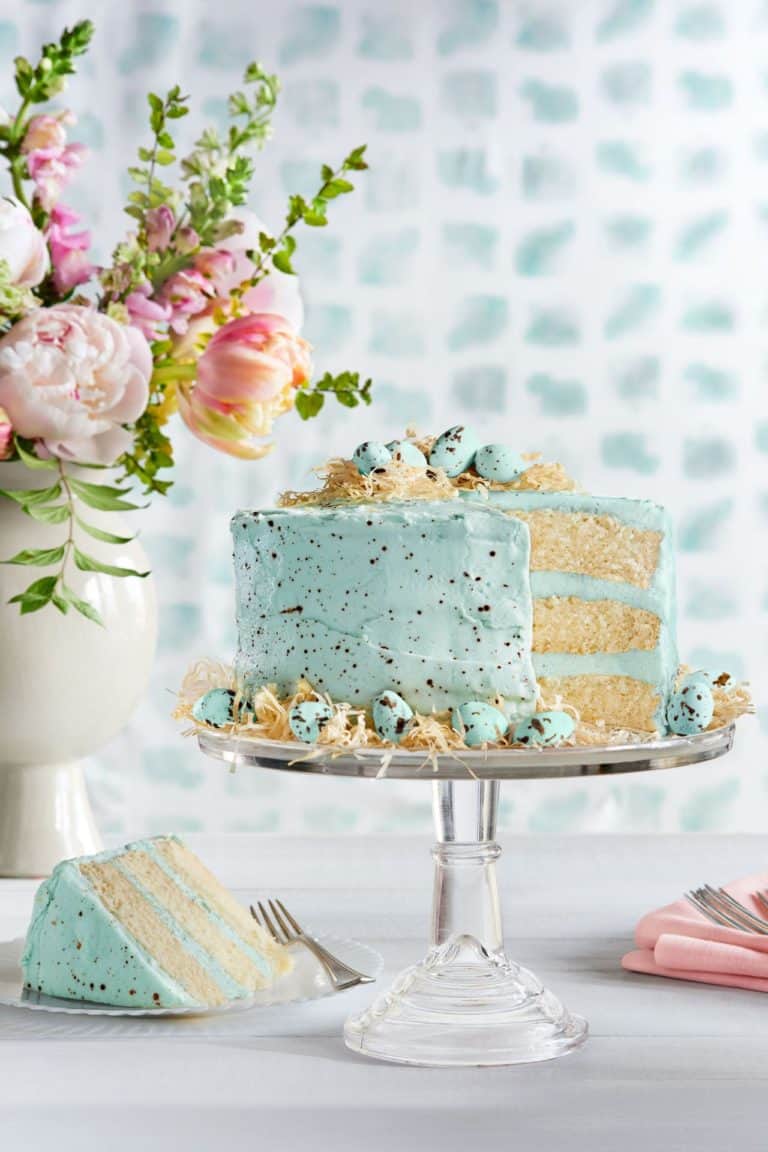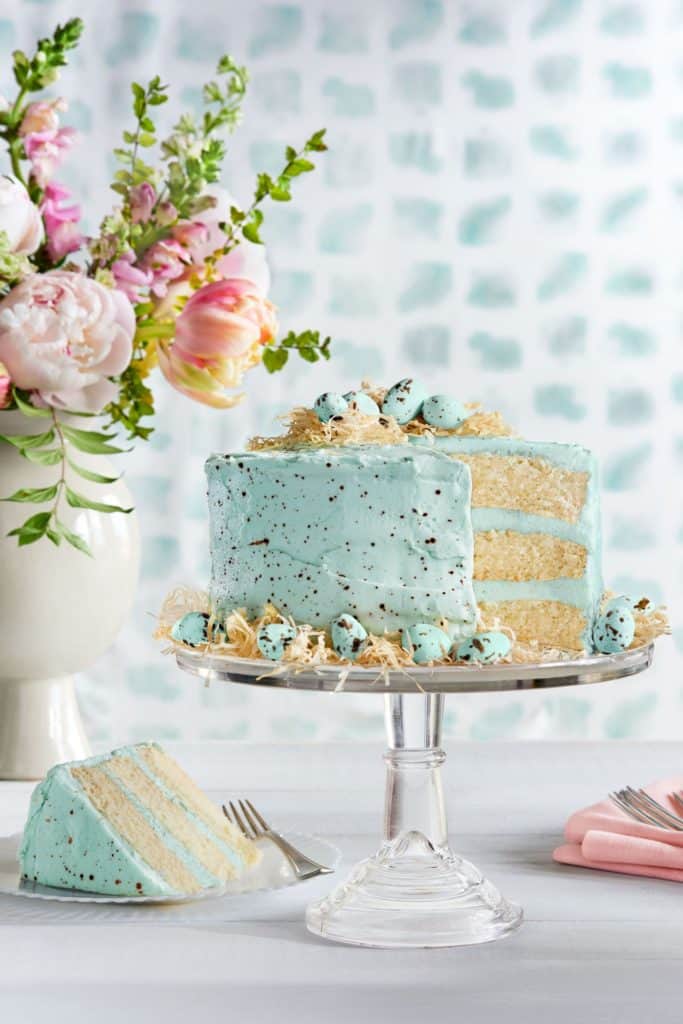 This robin eggs cake is gorgeous and a lot easier than it looks. You can do this on any cake. Cocoa mixed with alcohol or vanilla flavoring makes the specks, shredded coconut makes the nest, and chocolate pastel eggs finishes it off. You don't even have to frost it perfectly and you can make it any color you choose. Source
Easter Bunny Shaped Cakes


This idea is a classic! Use two round cakes to create a super easy bunny shape. View the full tutorial here.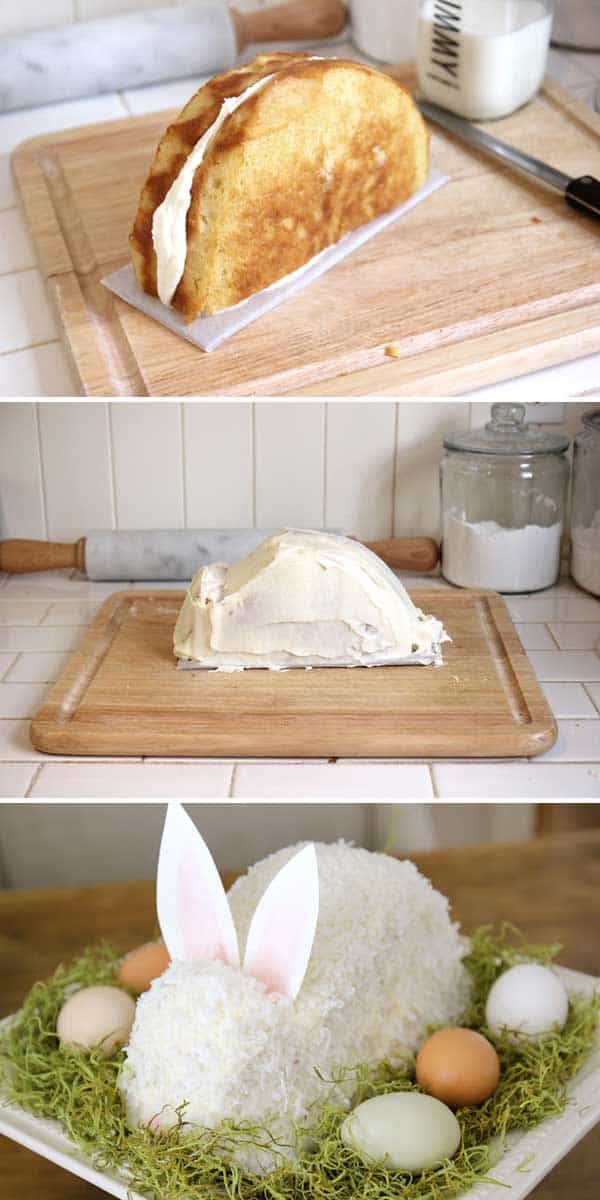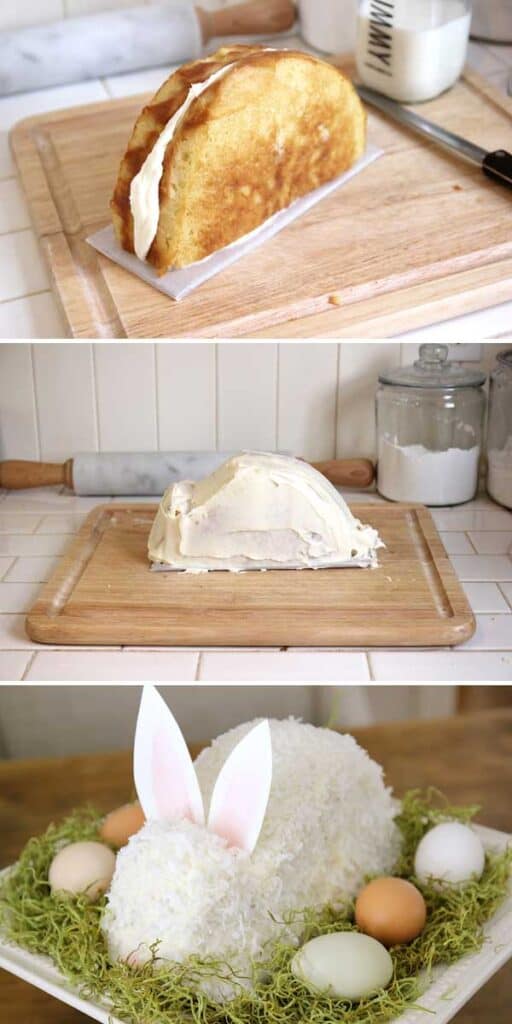 This easy bunny cake uses one circle cake pan to make! View full tutorial here.
Lamb Easter Cake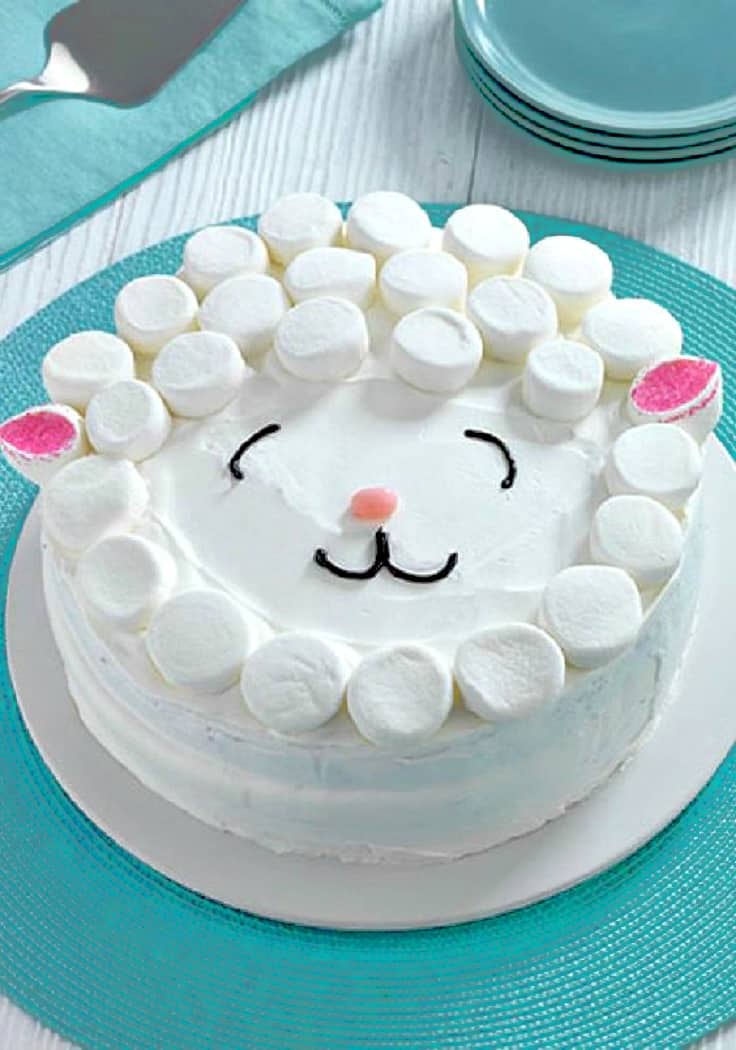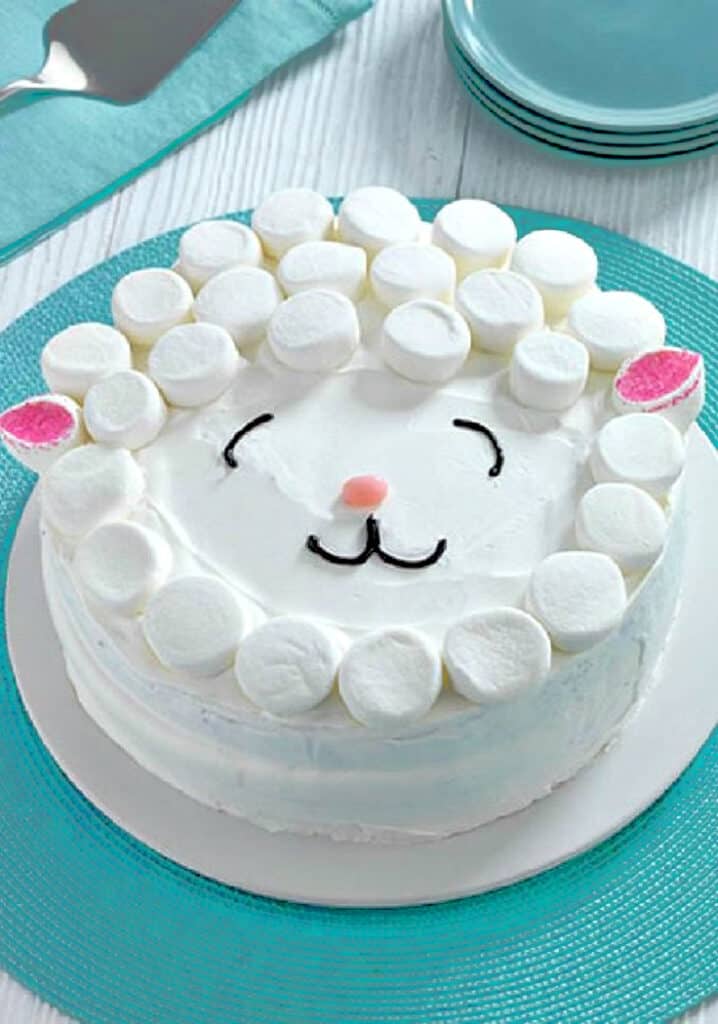 Marshmallows and some dark frosting or melted chocolate are all you need to make this adorable little lamb cake by Kraft Heinz. Kids will love this and they can help too!! SOURCE

Butterfly Shaped Easter Cake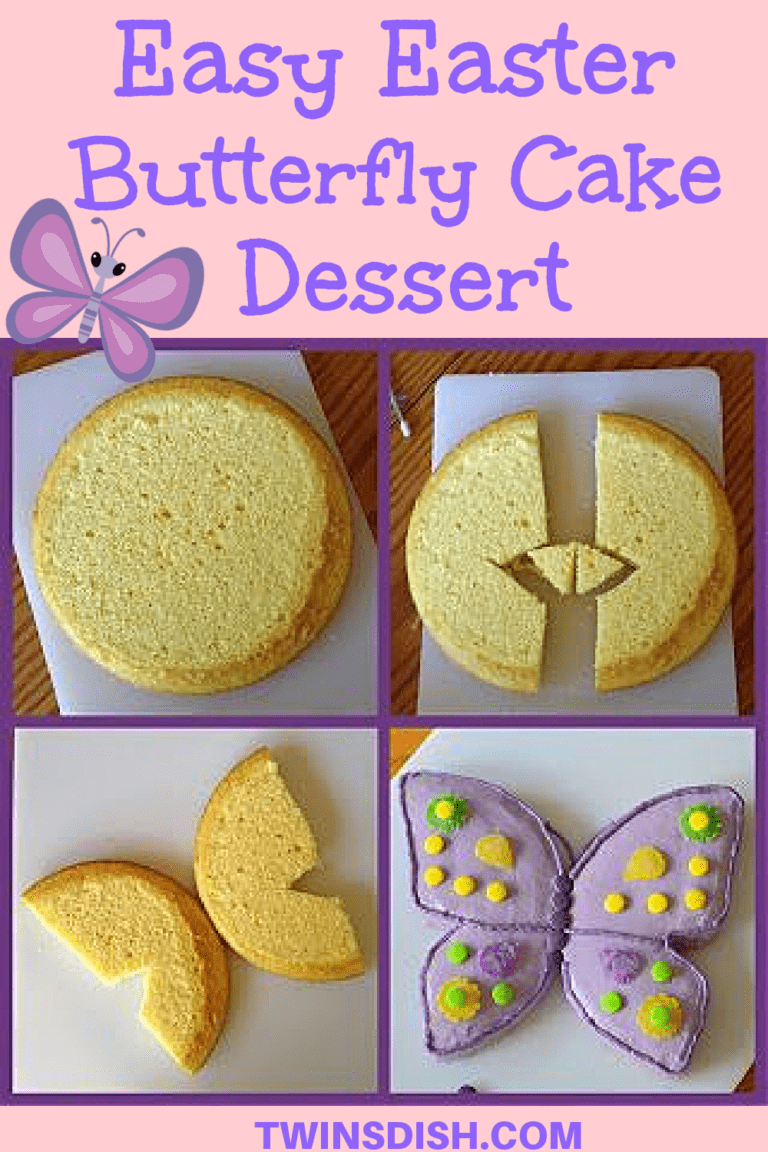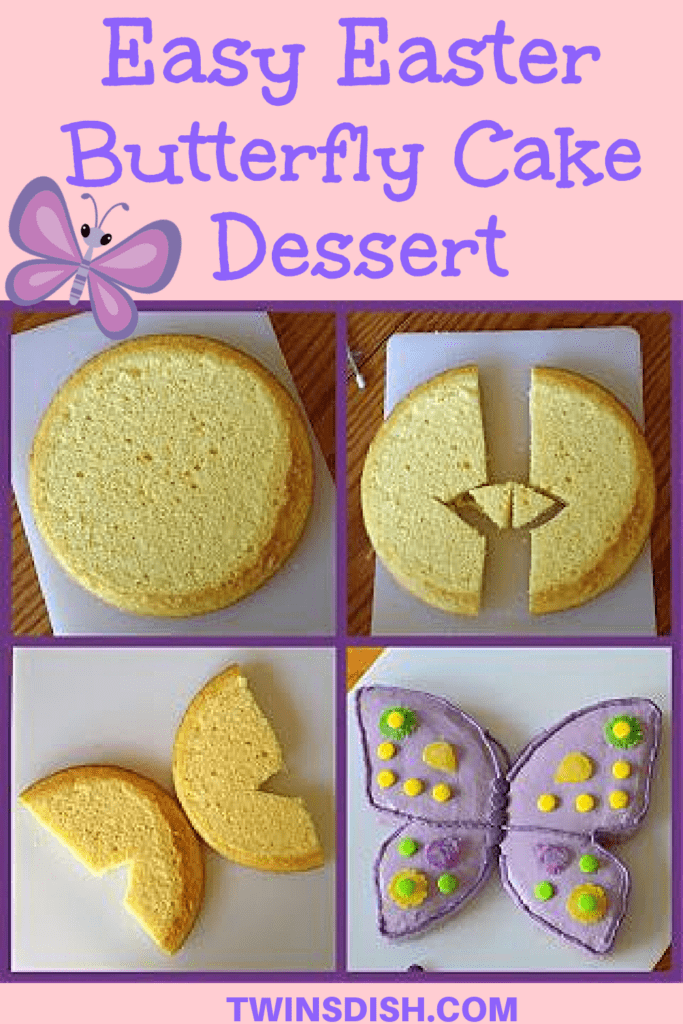 You have to try this easy butterfly cake for your Easter table or Spring Birthday.
Easy Bunny Sugar Cookie Cake Decorating Idea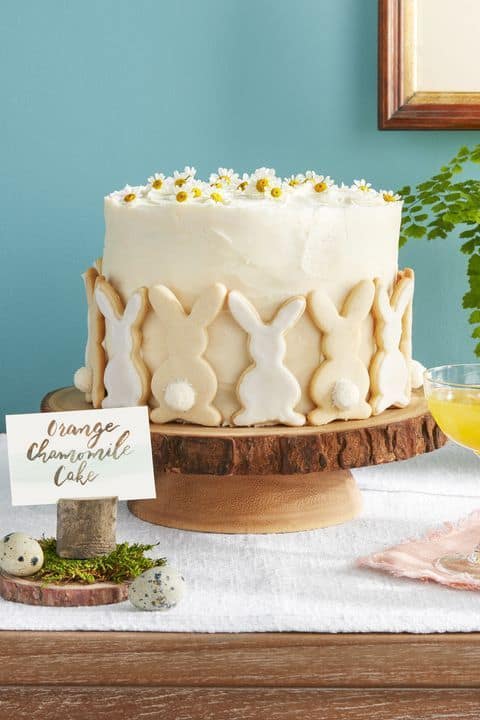 This idea combines two of the most popular Easter Desserts: Bunny sugar cookies and cake. This is a super easy and simple yet elegant way to dress up your cake this Easter. View the full tutorial here.
---
Weren't those designs gorgeous?! We haven't decided which one we'll do yet, we're even leaving that up to the last minute.
Be sure to post pics of your creations to our Pin or let us know about others to try.
PIN IT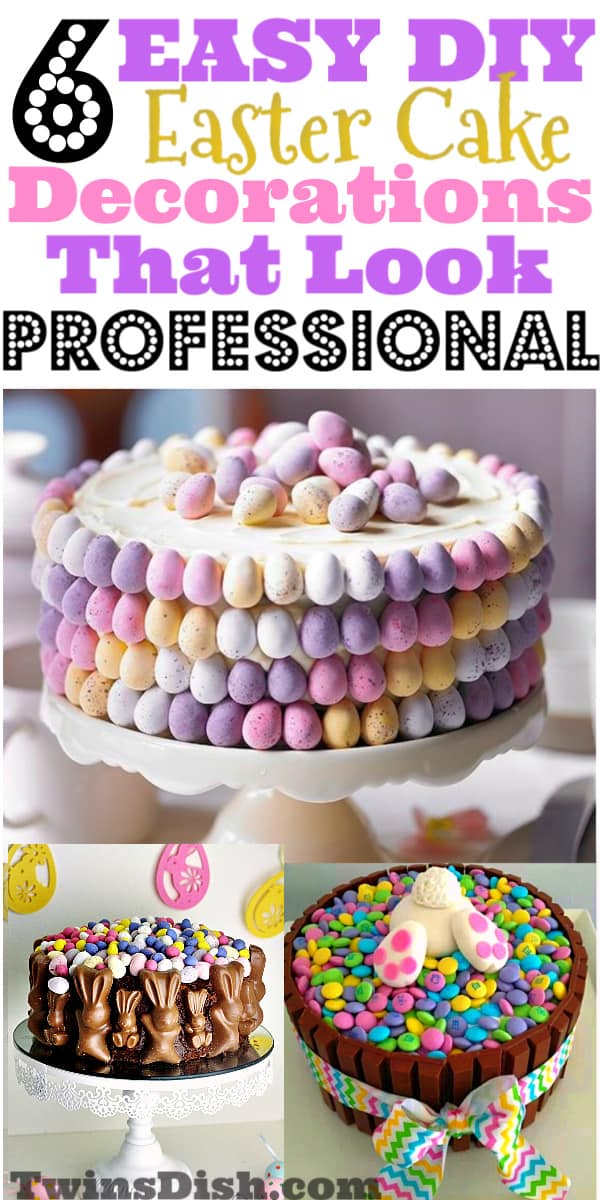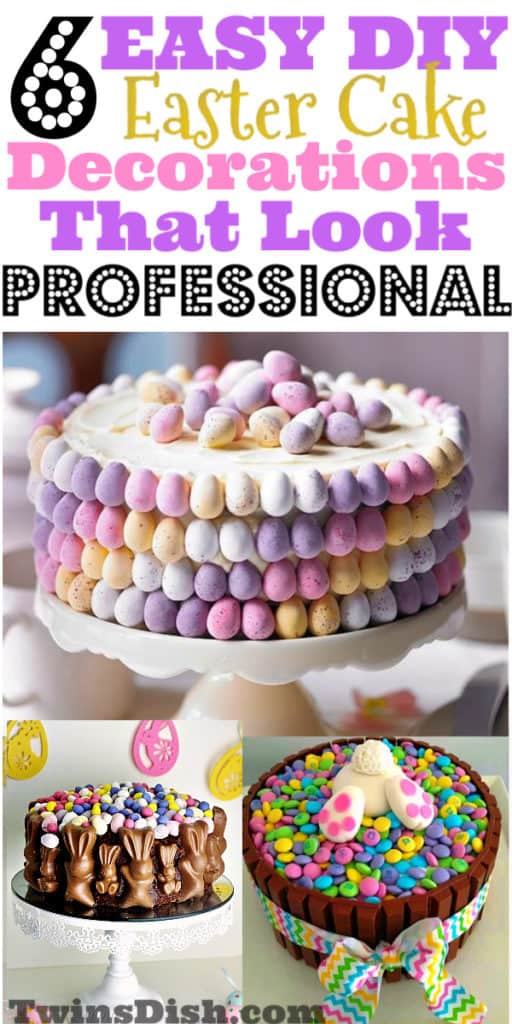 HAPPY EASTE

R
LOVE,

Posts You May Like..