This Holy, ancient, mediterranean Easter chicken soup recipe has been an Easter Dinner tradition for over a thousand years to symbolize the Resurrection of Jesus. It's also healthy, delicious, and immune boosting. It's a must try this Easter!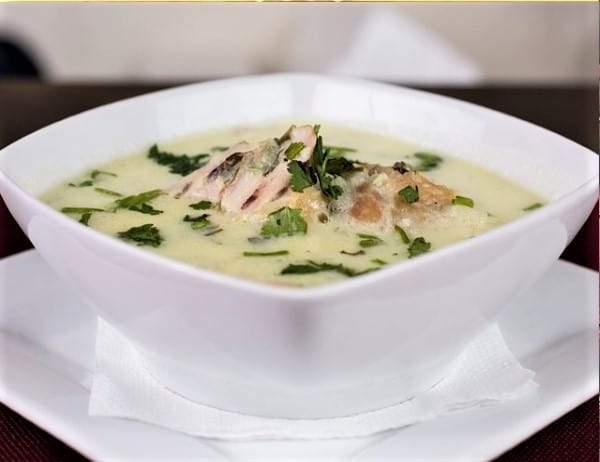 Origins Of This Holy Easter Recipe

This recipe originated from the same culture that penned parts of the Bible : Greece
In Greece Easter is a lot like New Years Eve but with fasting and church. During the weekend everyone is eagerly awaiting and preparing for Saturday night when the clock strikes 12 midnight signaling the Resurrection of Christ.
Most Greeks return home from church and break their fast with a symbolic feast. The focal point of the feast is a Holy Resurrection Easter Soup that's been a part of the culture for over a thousand years.
The base of this Easter Soup is called Margaritsa. It's made with meat, broth, herbs, and rice. You could easily substitute the rice with cauliflower rice.
You can eat Margaritsa soup on its own but many Greeks mix it with a flavorful egg lemon sauce called Avgolemono. Together they make this delicious and symbolic Easter Soup recipe that Christians enjoy every year.
One of the great things about this soup is it's not only hearty but healthy, and can be adjusted to be made even healthier for any diet. You can also make it with leftovers from your Easter dinner.
So this Easter if you're looking for a traditional Holy dish to add to your Easter feast look no further than this ancient Greek recipe.
Don't Forget To Pin It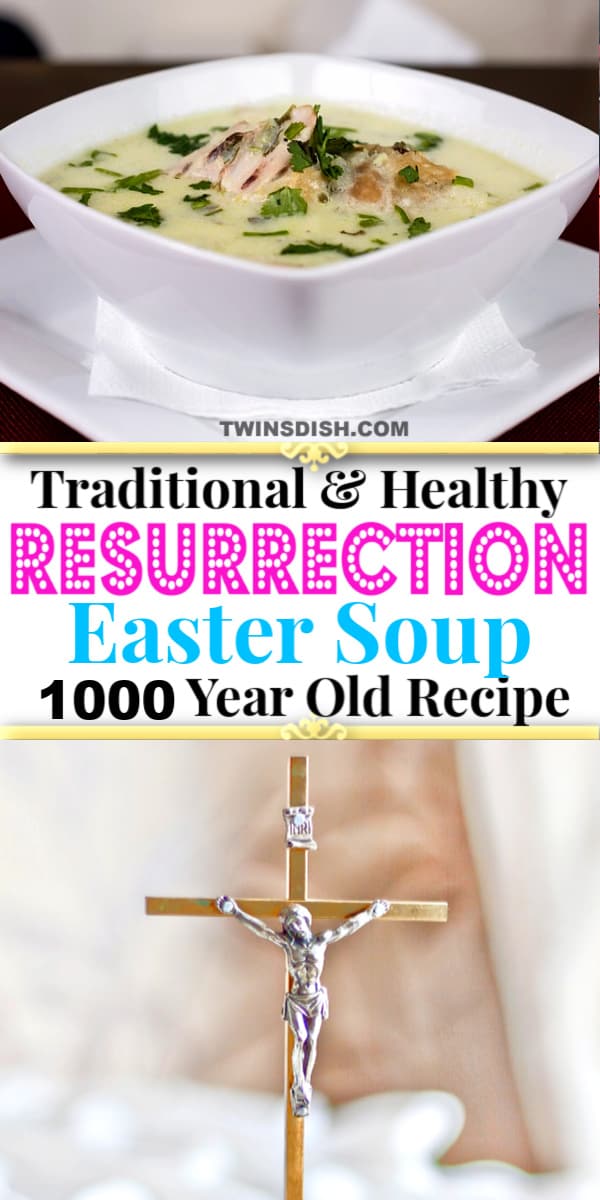 Resurrection Easter Soup Recipe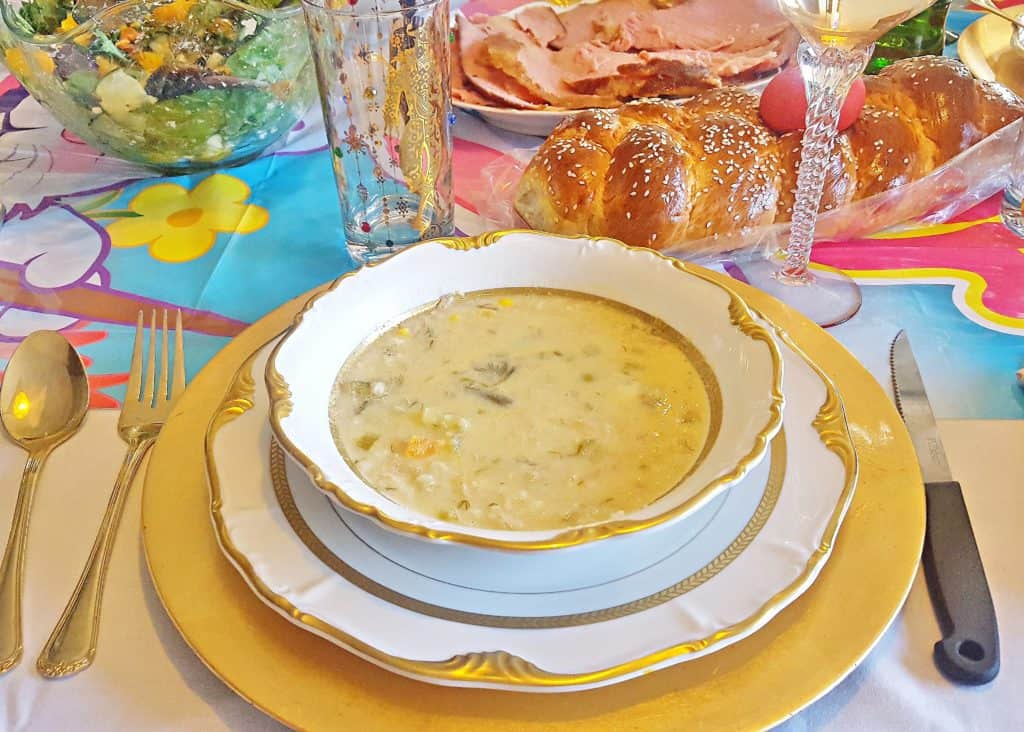 *Makes 6 servings
2 lbs. of chicken (you can also use Lamb, Lamb Liver, or Lamb Lung)

3 Cups of water (to make a broth from the meat)
Additional Lamb or Chicken Broth (added to the broth water above to equal 2 quarts of liquid)
1/2 Cup of butter (use oil or spray for a healthier option)
4 green onions
1/2 Cup dill, finely chopped
1/2 Cup parsely, finely chopped
1/2 Cup rice or Orzo (you can also use Cauliflower rice for low carb, and/or additional vegetables like green beans, carrots, corn, peas, etc)
Salt & pepper to taste
Directions
Wash meat well (especially liver or lung) and simmer in 3 cups water for 15 minutes.
Remove from heat, strain broth, and set aside.
Chop or shred the meat fine.
Cook onions, dill, and parsley in butter with 1 teaspoon of salt and a dash of pepper until soft and transparent, being careful not to brown. Add chopped liver or whatever meat you chose, and cook over moderate heat for about 5 minutes, stirring frequently.
Add the broth from boiling the meat and enough additional broth to make 2 quarts liquid.
Bring to a boil and add rice. Reduce heat, cover, and cook until rice is tender.
Season to taste. Remover from heat and blend with Avgolemono sauce (below)
Egg Lemon Sauce (Avgolemono)
4 eggs (at room temperature)
2 Tablespoons cold water
Juice from 1 to 1 1/2 lemons
Separate eggs.
Beat egg whites until stiff.
Blend in egg yolks, then add water and lemon juice, beating until thick.
With ladle, add small amount of hot broth to the egg mixture, blending quickly. Pour this into soup and stir well. Serve at once, but the soup does reheat well.
Greeks pair this soup with Tsoureki Easter bread and of course red hard boiled eggs.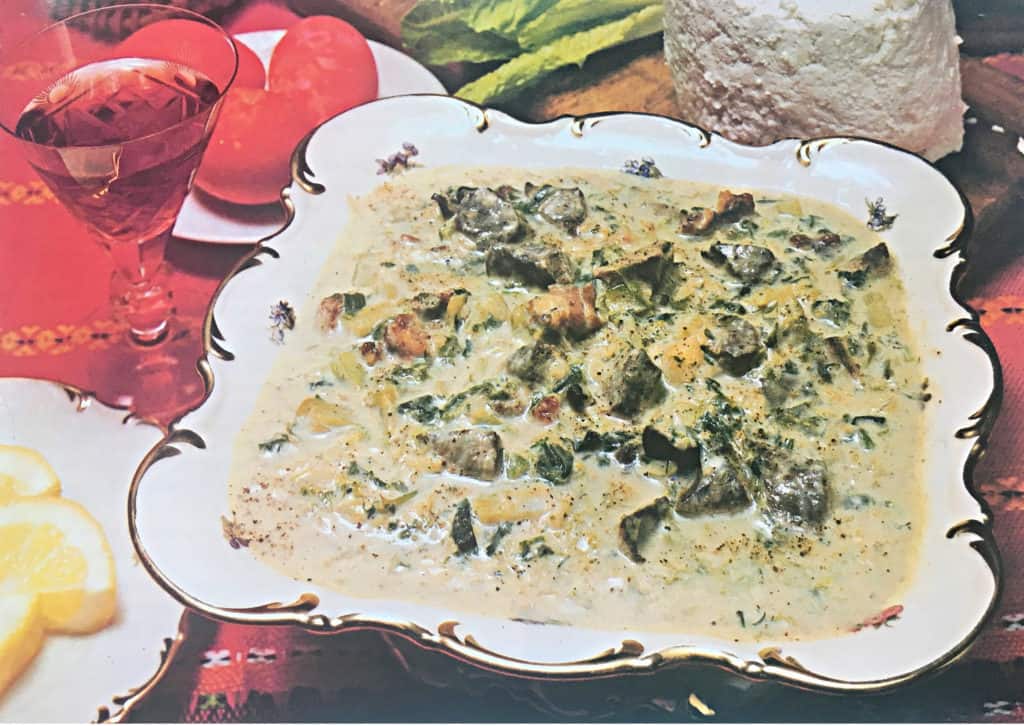 We hope you enjoy this recipe as much as we have and it becomes a treasured addition to your Easter feast.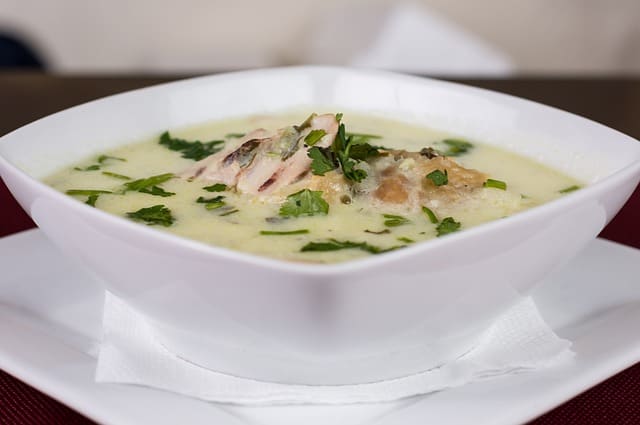 Happy Easter!
Love,

Pin It For Later…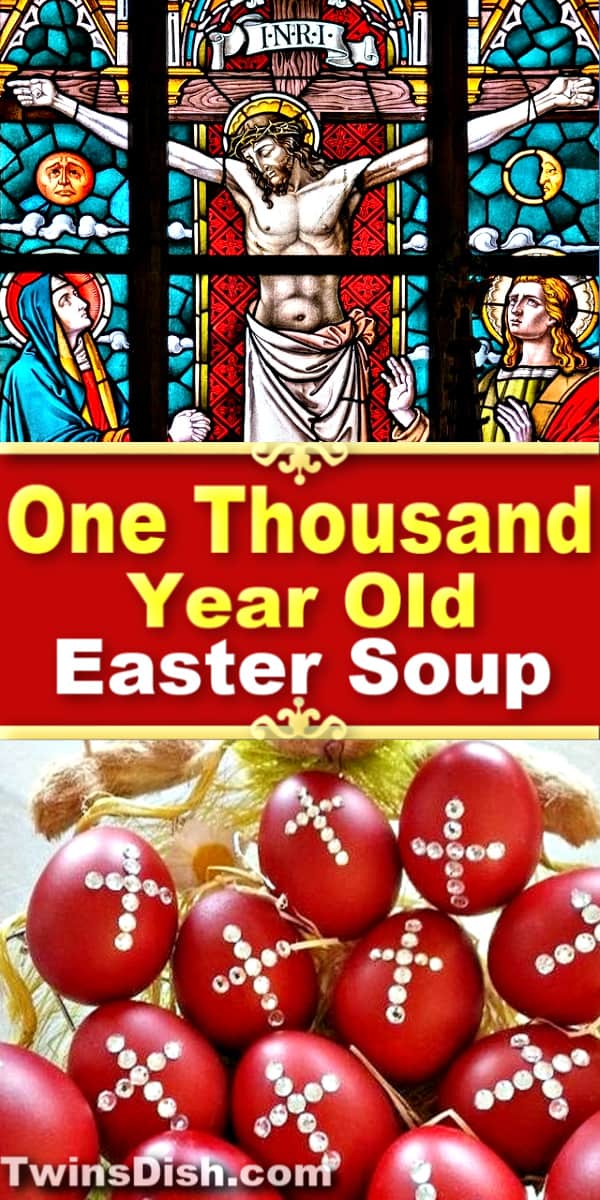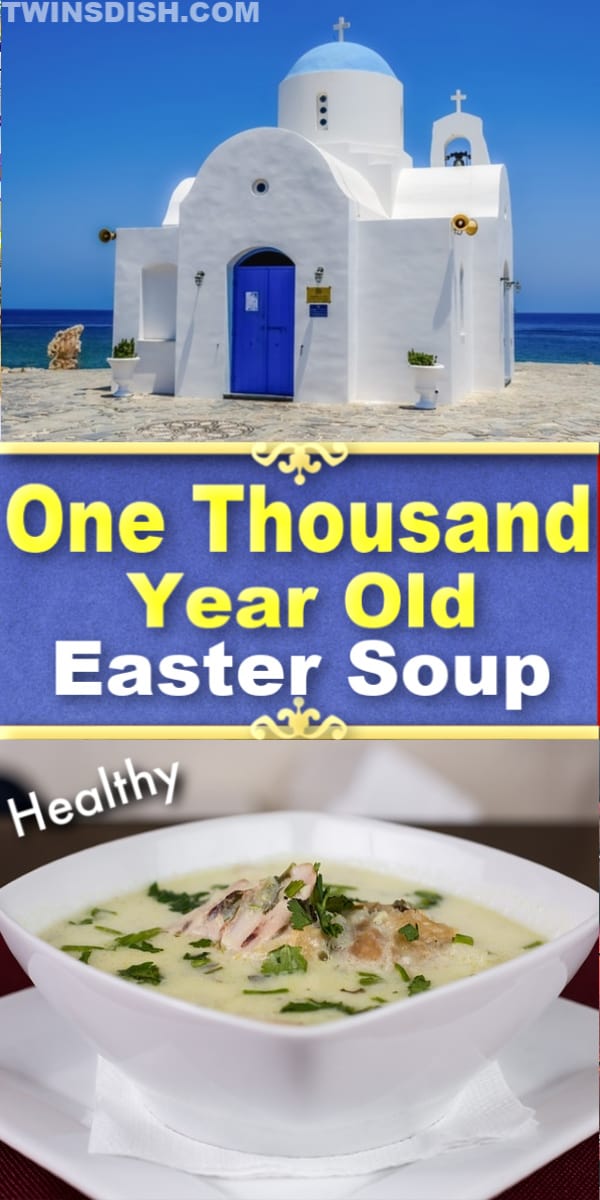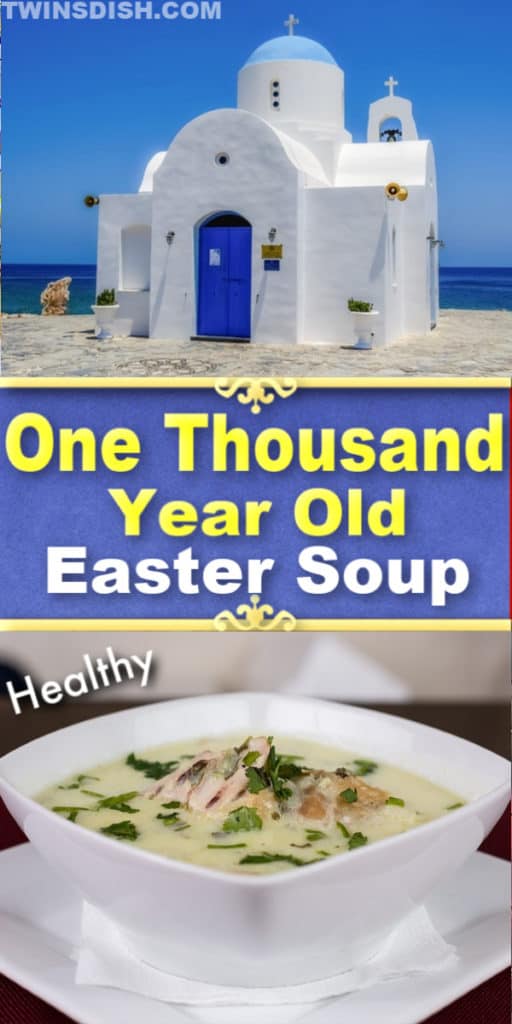 Posts you may like…
Ancient Greek Christmas Cookie Recipes Santa Most Likely Ate
Marry Me Chicken versus Engagement Chicken, Which Is Better?