Delicious & Healthy Pumpkin Soup in 20 Minutes Or Less!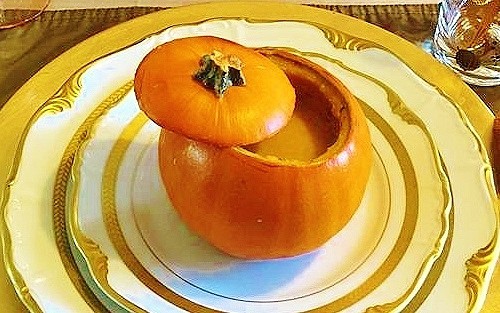 It's officially pumpkin season! To celebrate we're dishing our exclusive easy 20 Minute Pumpkin Soup recipe that fits every diet and will make you look like a professional Chef.
Keep this as a last minute go-to recipe this holiday season to impress relatives, or use it as a base and add your own ingredients.
To up the "wow factor" serve it in roasted pumpkin bowls. You can make this ahead of time and freeze it or whip it up quickly while the Turkey is in the oven. Everyone will be raving, even those who don't normally like pumpkin.
The secret ingredient is coconut cream which gives this soup a rich and slightly sweet flavor. If you prefer a lower fat soup you could use coconut milk instead. That's another great thing, it's super flexible so you can customize it to suit any diet including Paleo, Keto, and low fat.
We came up with this recipe one Thanksgiving about 20 minutes before the feast.
We had extra sugar pumpkins and canned pumpkin that we never got around to turning into pumpkin pie and wanted to do something special. We've been asked to make it all throughout the year ever since.
This is a great staple to keep in your arsenal and whip out whenever you want something special.
If you like it be sure to pin it for later!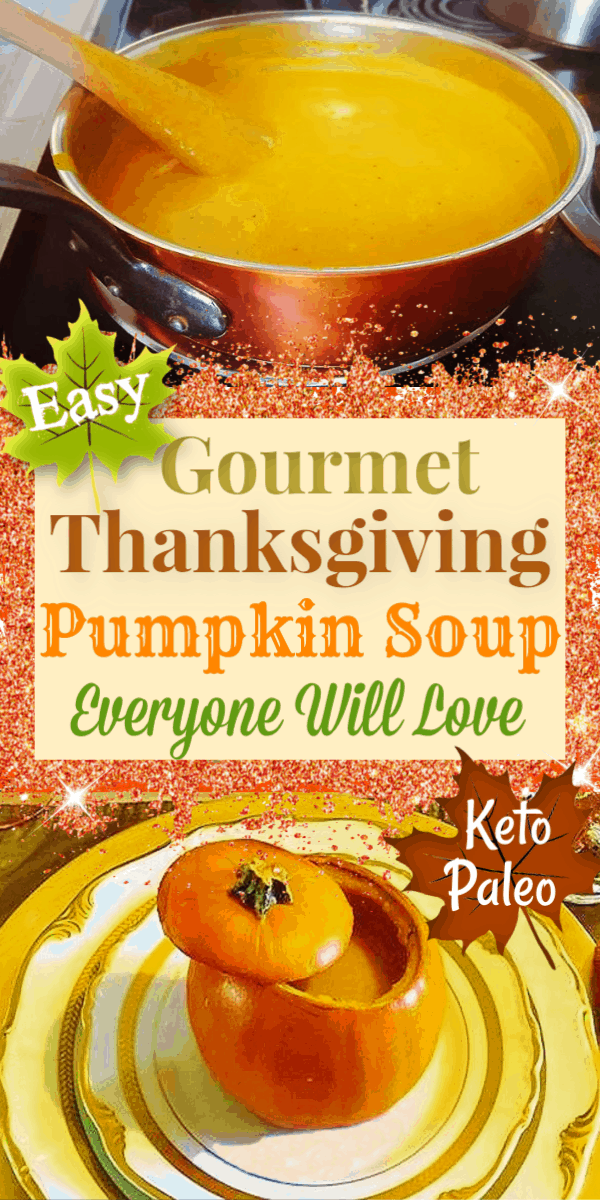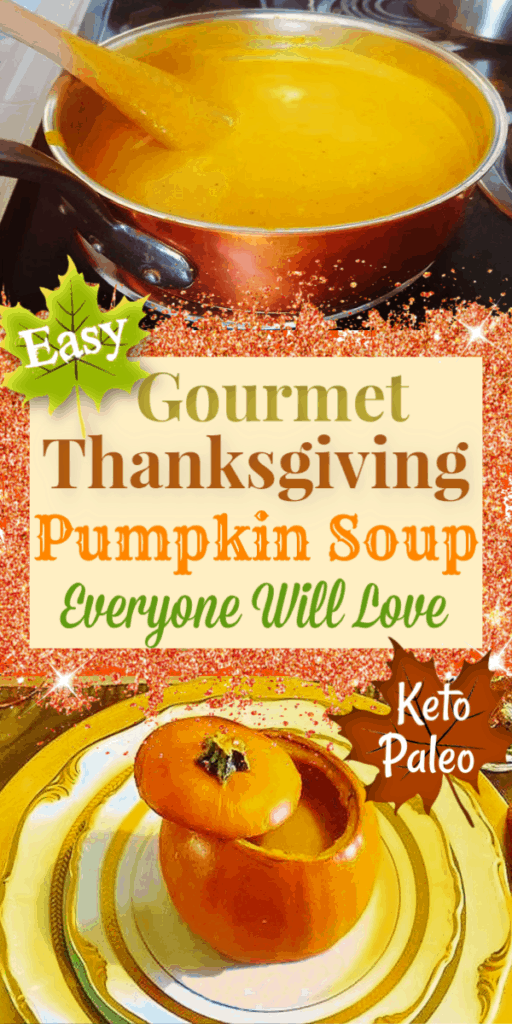 Twins Dish Pumpkin Soup
(Serves 6-8 people)
1 Tablespoon Olive oil
1 Garlic Clove Minced
1 Medium Grated Onion-we've used both purple or yellow onion
2 1/4 Cups Pumpkin puree
2 Cups Broth- we use low sodium Swanson's or bone broth but any will do
1/2 Cup Milk OR Almond Milk
1/2 Cup Coconut Cream OR Lite Coconut Milk
1/4 teaspoon Pumpkin Pie Spice OR 1/8 tsp All Spice + 1/8 tsp Cinnamon
1/4 teaspoon salt to taste
Pepper to taste
3 Peppercorns (optional)
Sugar Pumpkins Hollowed out (optional-for serving)
Soup Directions
Put 1 Tablespoon Olive Oil in a saucepan with garlic and onions
Saute for 3 mins on low/med. heat or until translucent
Add rest ingredients and cook on low till a simmer is reached.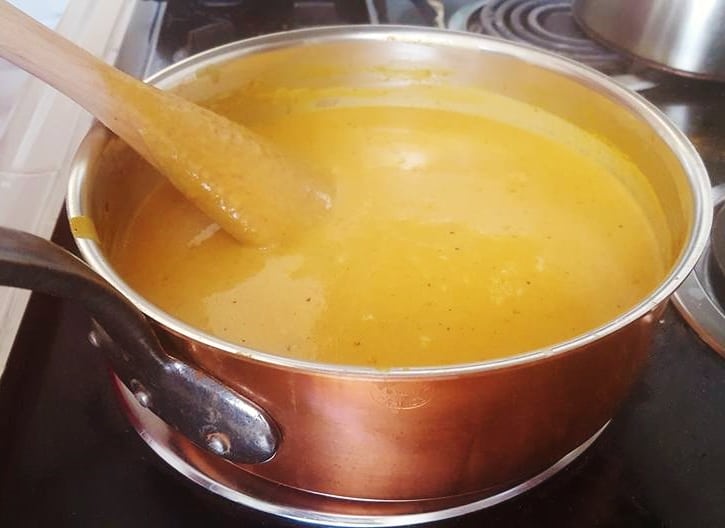 4. Take off heat. For a smoother consistency and flavor, put soup in a blender and blend for 30 seconds.
Serve in Roasted Pumpkin bowls (recipe follows). Soup can be made in advance and reheated or frozen until needed. You can also freeze excess coconut cream.
Pumpkin Bowls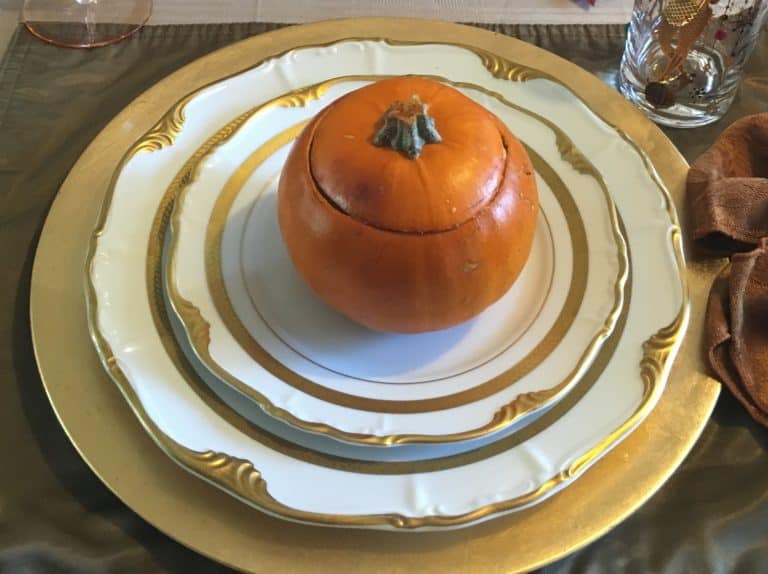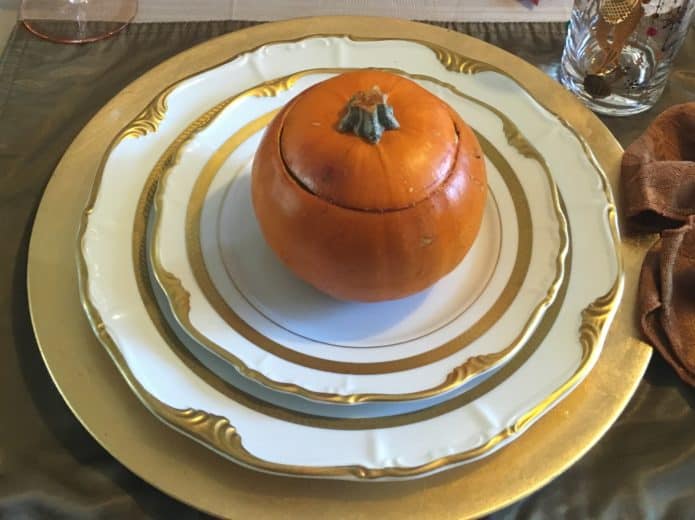 Preheat oven to 400 degrees.
Cut tops off of small pumpkins or sugar pumpkins.
Clean out insides.
(Optional) Rub insides with Olive oil (or oil of choice) and sprinkle with desired seasoning.
Cook on baking sheet for 20-35 minutes or until tender. Pumpkins can be roasted in advance and refrigerated till needed.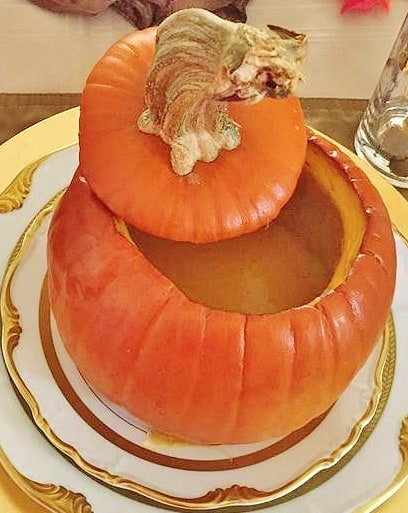 Pair this soup up with the Best Roasted Chicken Ever and you'll have the perfect healthy Fall dinner meal!
Bon Appetit!
Love,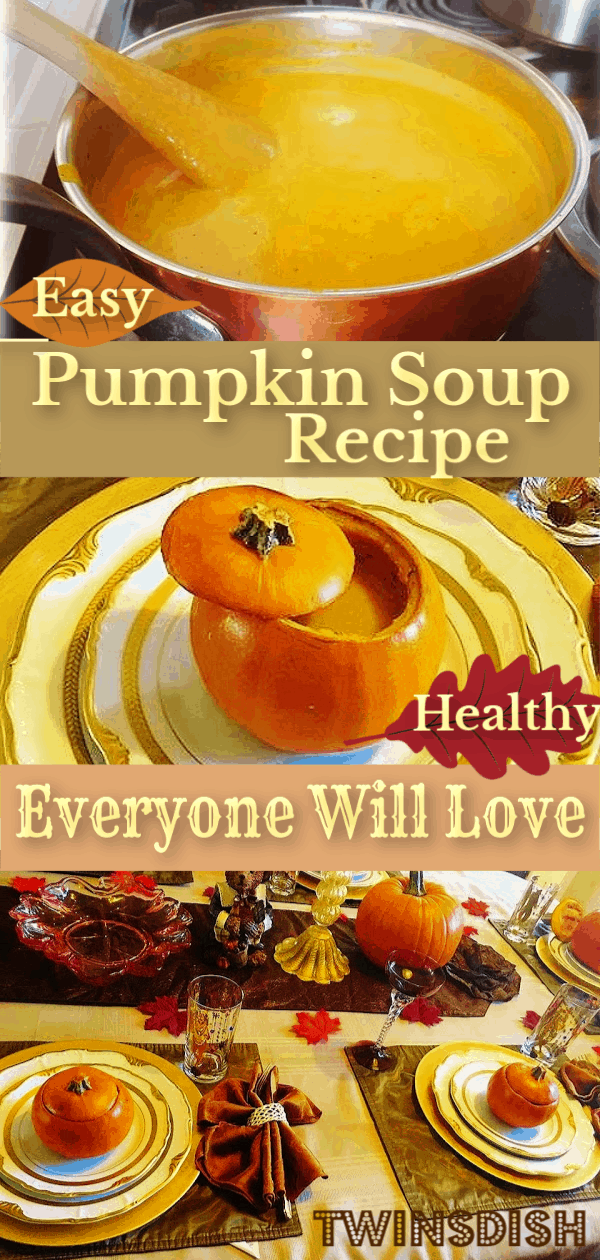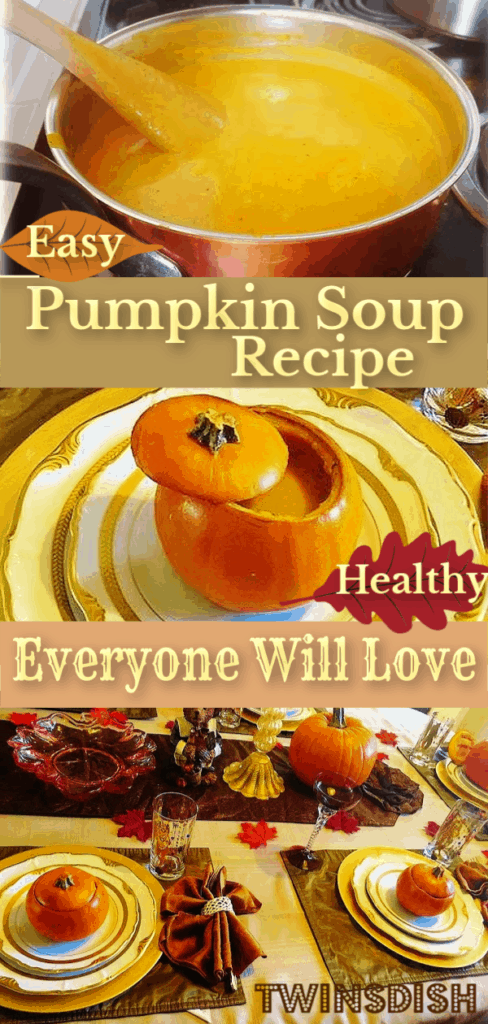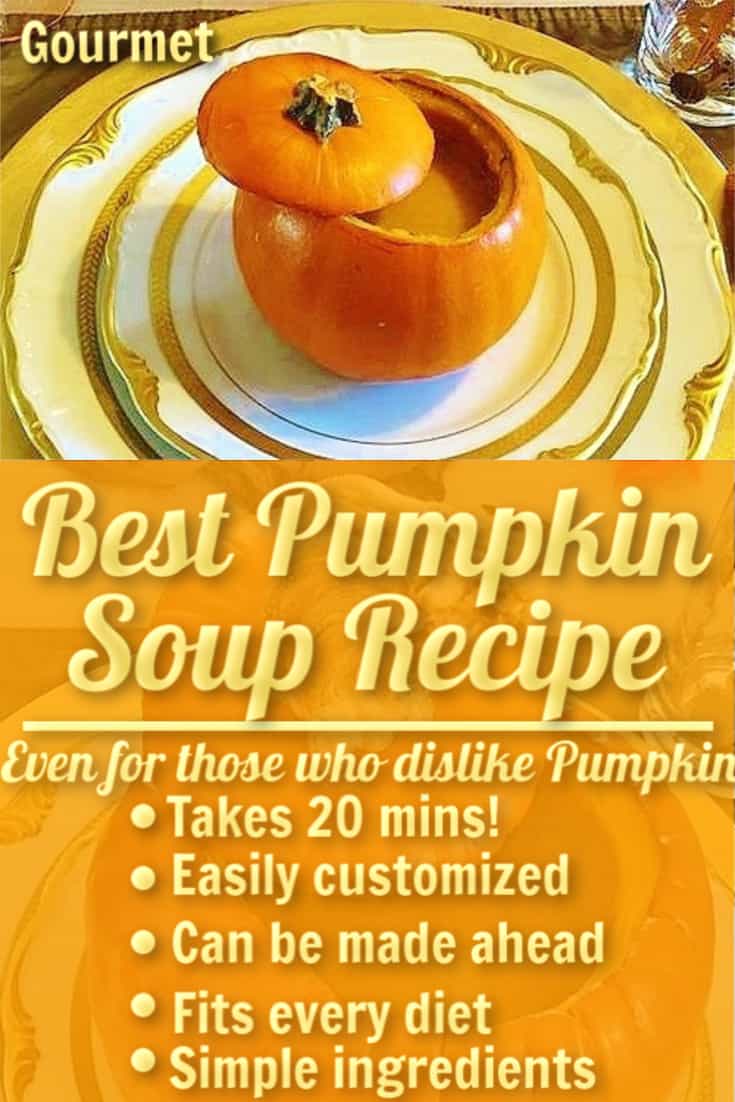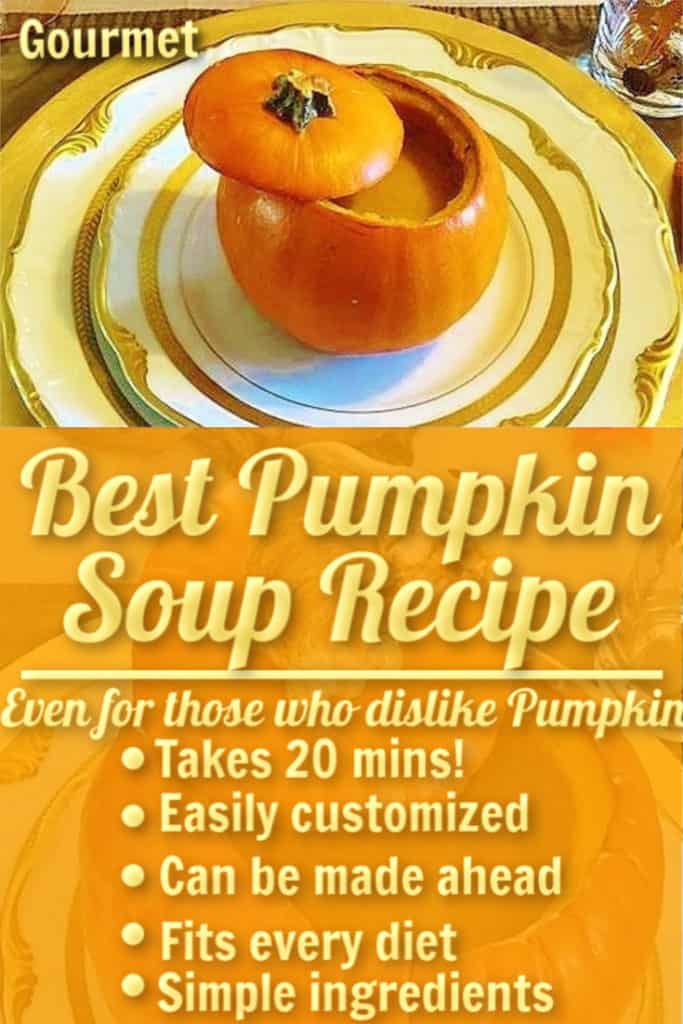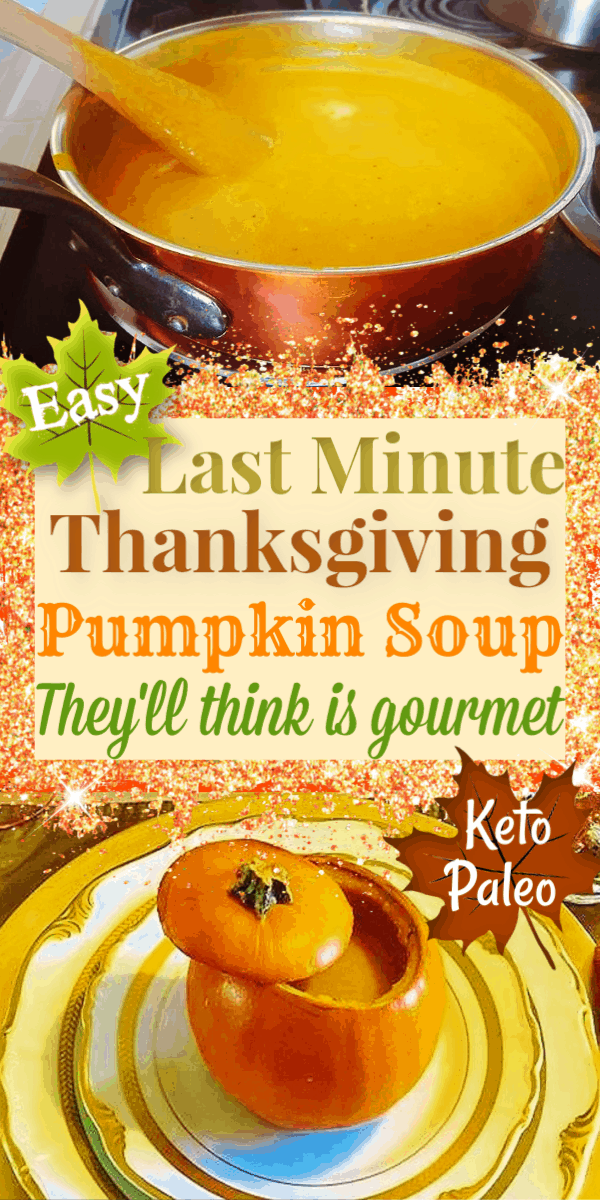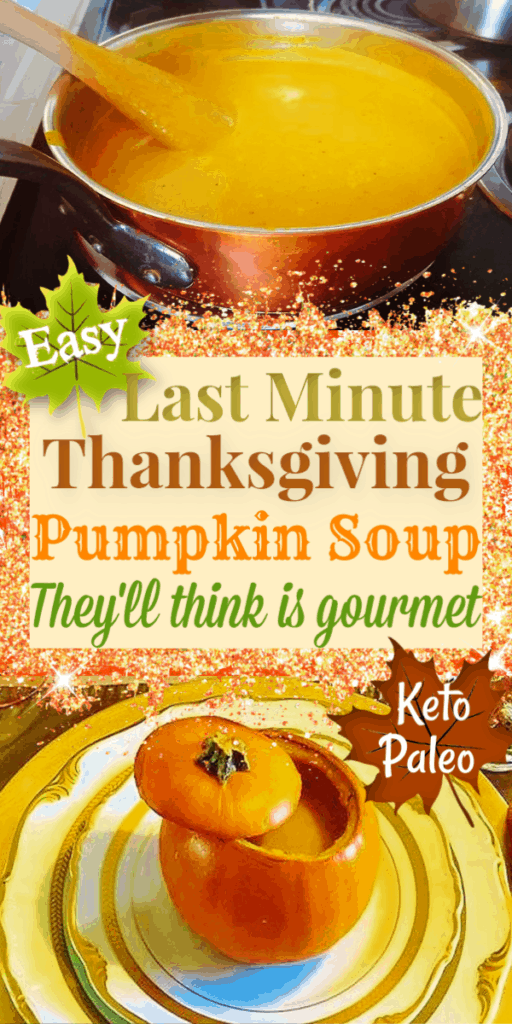 If you liked this post, you may also enjoy: