What To Crochet When You're Bored
Are you bored and looking for something to do?
We first discovered crocheting when we were kids on the set filming our first movie.
A co star's Mother was crocheting while watching her son do take after take.
She said it calmed her nerves and gave her something productive to do since when she was done, she had a beautiful new item she could use or gift.
We decided to compile the ultimate list of quick, easy, and useful Crochet boredom busting projects to make, gift, or sell.
Majority of the patterns take minutes to make, are free, trendy, and small enough to whip out of your purse or bag when you need stress relief or something productive to do while you wait.
They make the perfect gifts for family and friends, are in demand items you can sell, and can be used in gift baskets and as stocking stuffers for all ages.
You'll never be bored again!
Keep checking back as we add more quick, easy, and useful boredom busting crochet projects to make all of the time!
Easy & Luxurious Sherpa Scrunchies Free Pattern & Video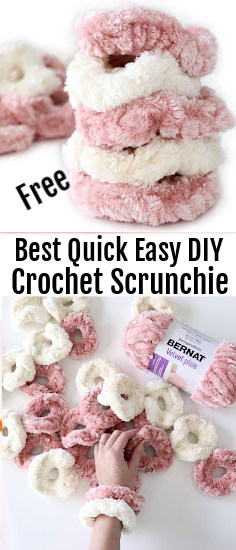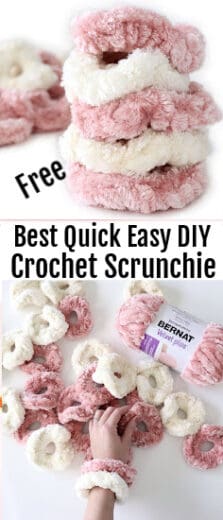 These scrunchies are super soft and luxurious yet quick and easy to make! They are going to become your go to gift idea for yourself, family, and friends of all ages.
View the free pattern here.
Easy DIY Crochet Lip Balm Holder for Beginners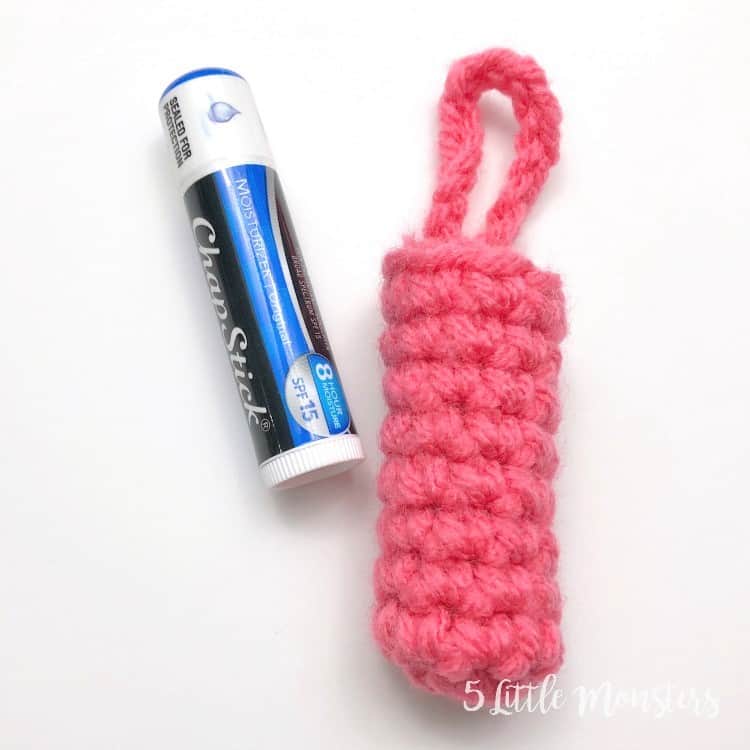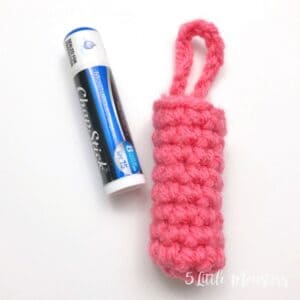 These little chapstick holders are trendy and the perfect little crochet boredom buster for beginners. They make great stocking stuffers and can be made in a variety of colors. Get the FREE pattern here.
Easy DIY Crochet Towel Toppers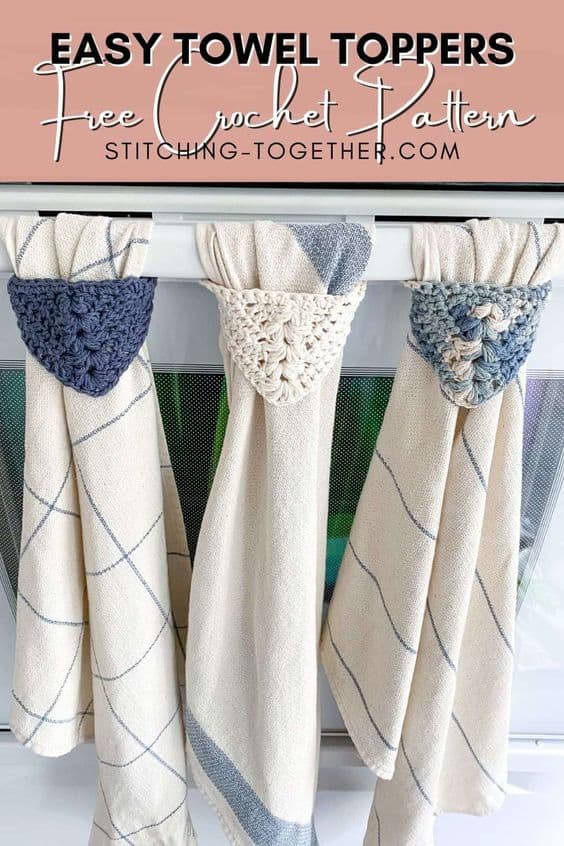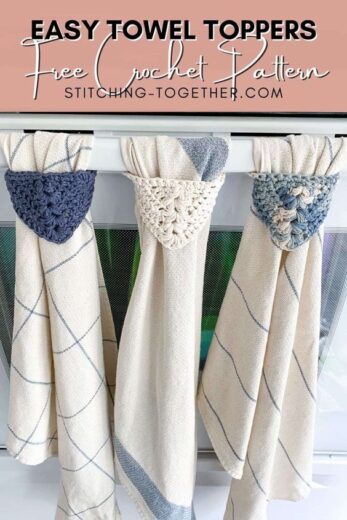 These easy DIY trendy boho towel toppers make the perfect gift paired with a towel! Make them in any color for every season! You'll find free patterns in the link for not only for the toppers listed above but for adorable Christmas Tree Towel toppers you'll want for your kitchen!
Tiny Toys Amigurumi Crochet Patterns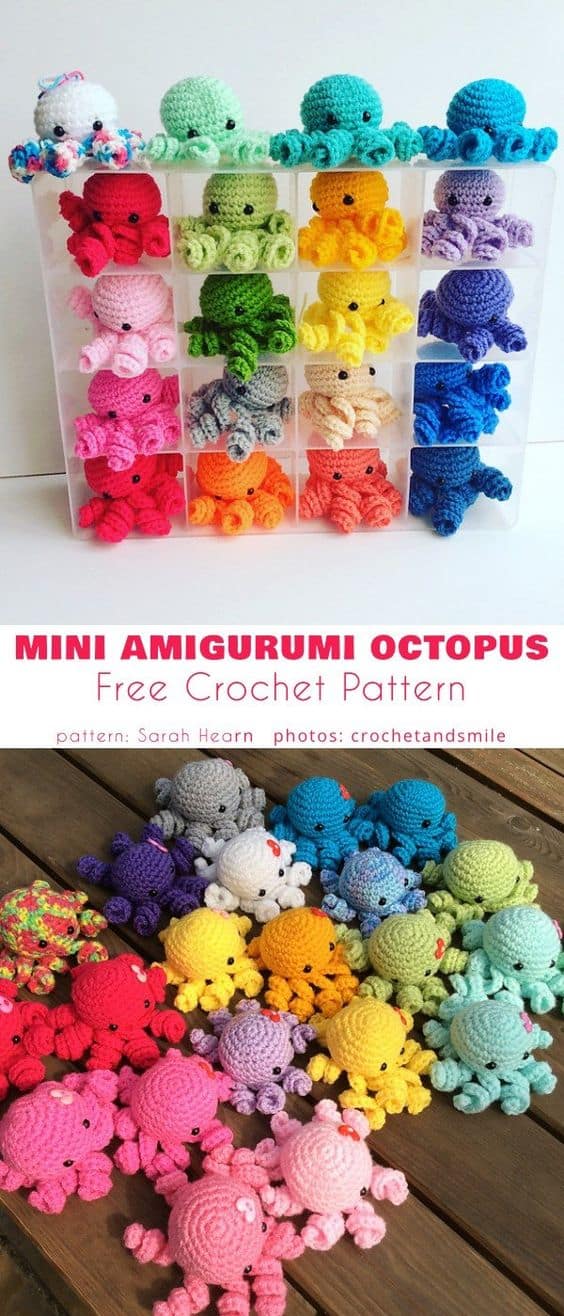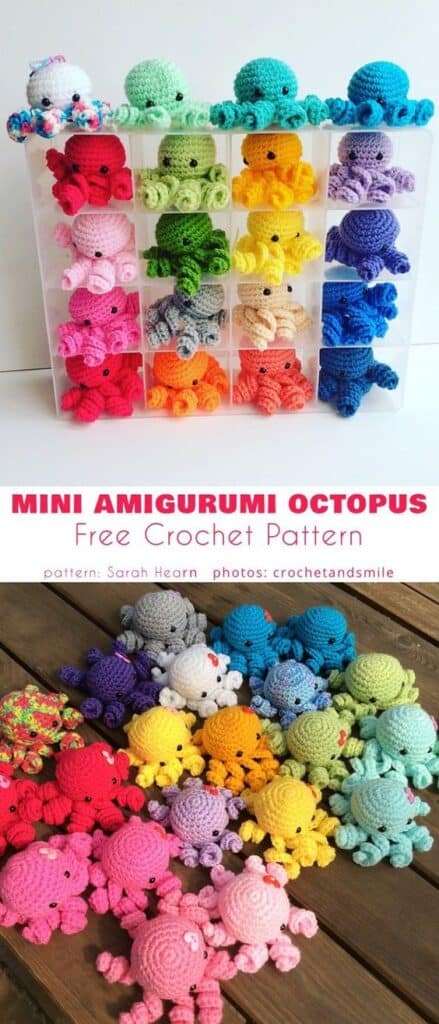 These quick and EASY Tiny Octopus are a small project to fit in your purse or bag for crocheting on the go and the FREE pattern can be altered to make a hat. They make a trendy and adorable gift for all ages.
The tutorial for these tiny crochet toy food mushrooms can be purchased for $4 on etsy!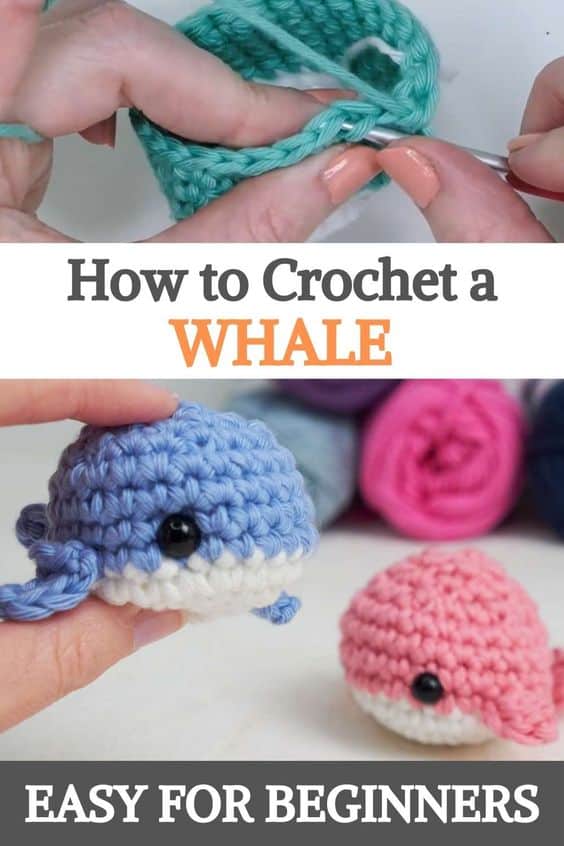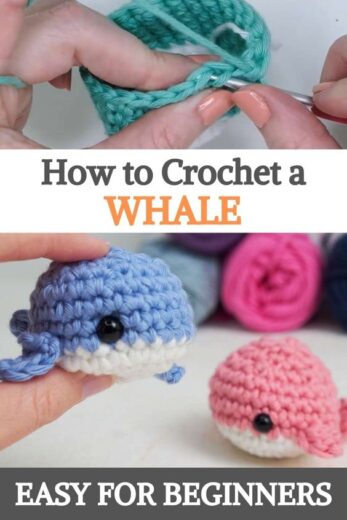 These Tiny Whales are the perfect project for your scrap yarn and for beginners. You can view the free Youtube video tutorial and pattern here!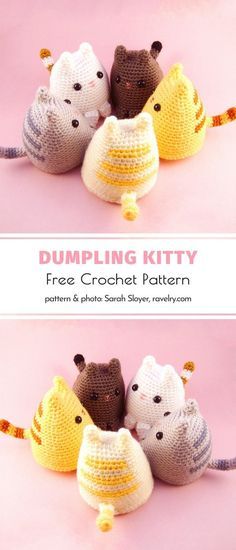 You can get the free tutorial and pattern for these adorable, tiny, and easy Dumpling Kittens HERE.
SUPER EASY Crochet Fruit Hammocks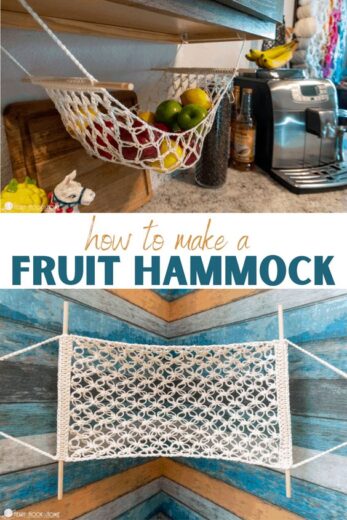 This trendy and chic Crochet Fruit Hammock is as easy to make as it is useful to use and can be hung using command hooks! This makes the perfect productive boredom buster that everyone will want. You can get the FREE TUTORIAL AND PATTERN HERE.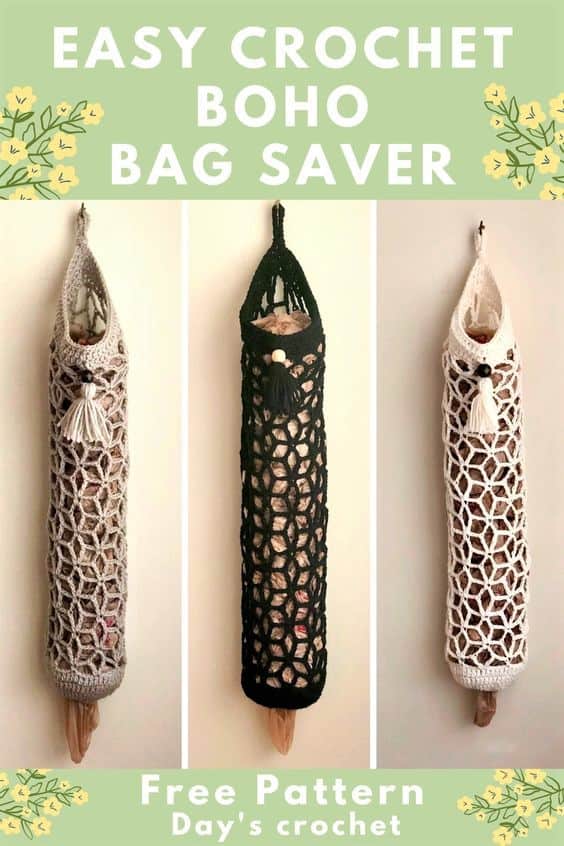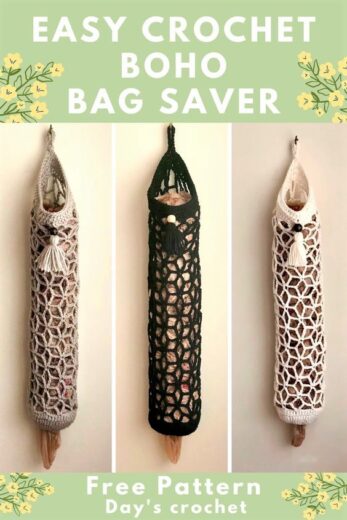 This super easy Boho Plastic bag saver (get the FREE VIDEO TUTORIAL AND PATTERN HERE) is a winner! It's so versatile it can be used to store plastic grocery bags, fruits, veggies, and more…the possibilities are endless! The beautiful design makes it both trendy and classic. Boho is the hottest trend for teens and young adults now. You could gift this to your Grandmother, teen, or College student.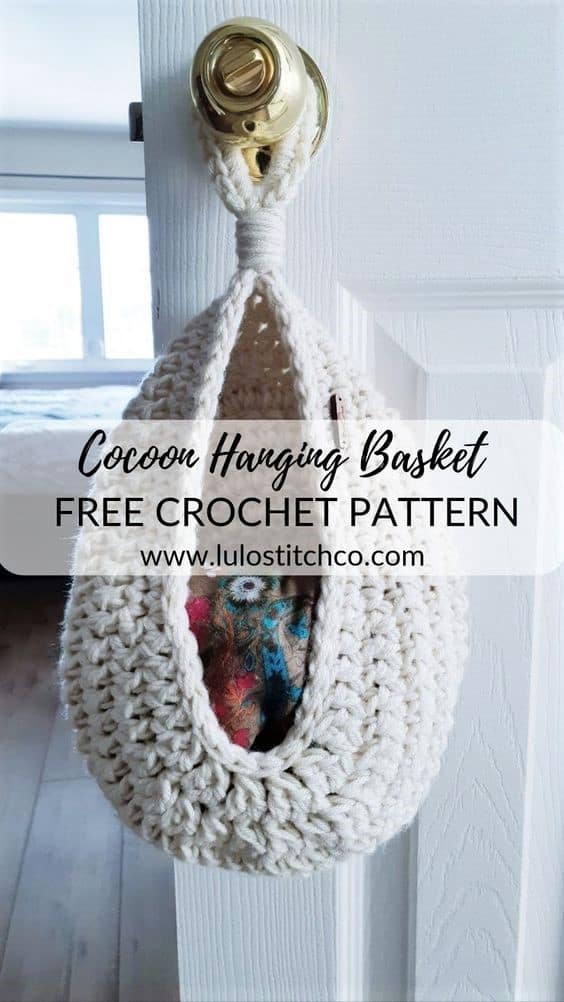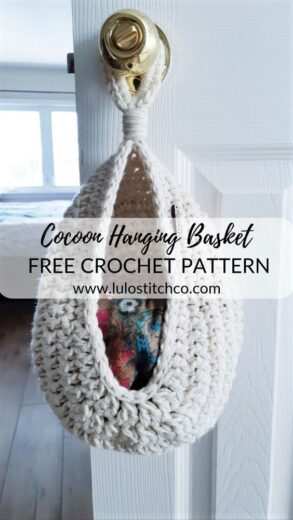 You can use this in the kitchen or anywhere! This handy hanging basket has a free tutorial and pattern.
Trendy Retro Crochet Flower Pillow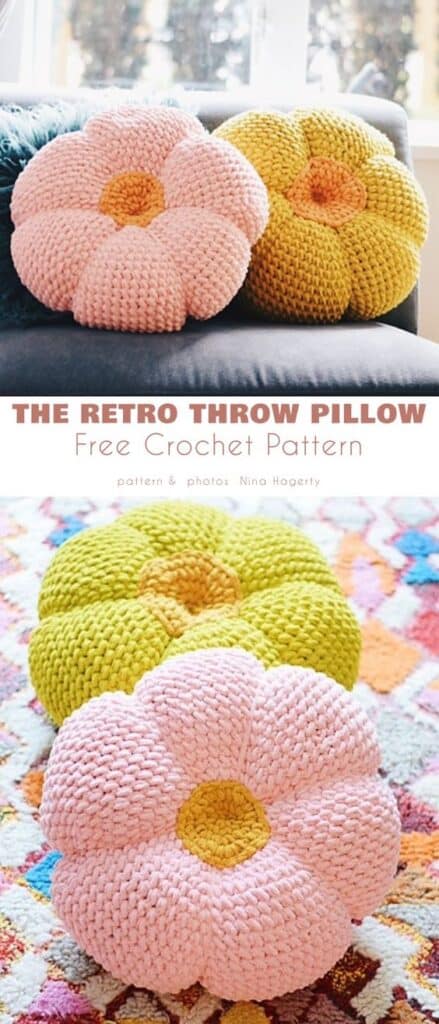 This vintage inspired pillow will be a favorite among teens, adults, and children. There are so many color options and you can even use them as Boho floor seating cushions. Get the FREE TUTORIAL HERE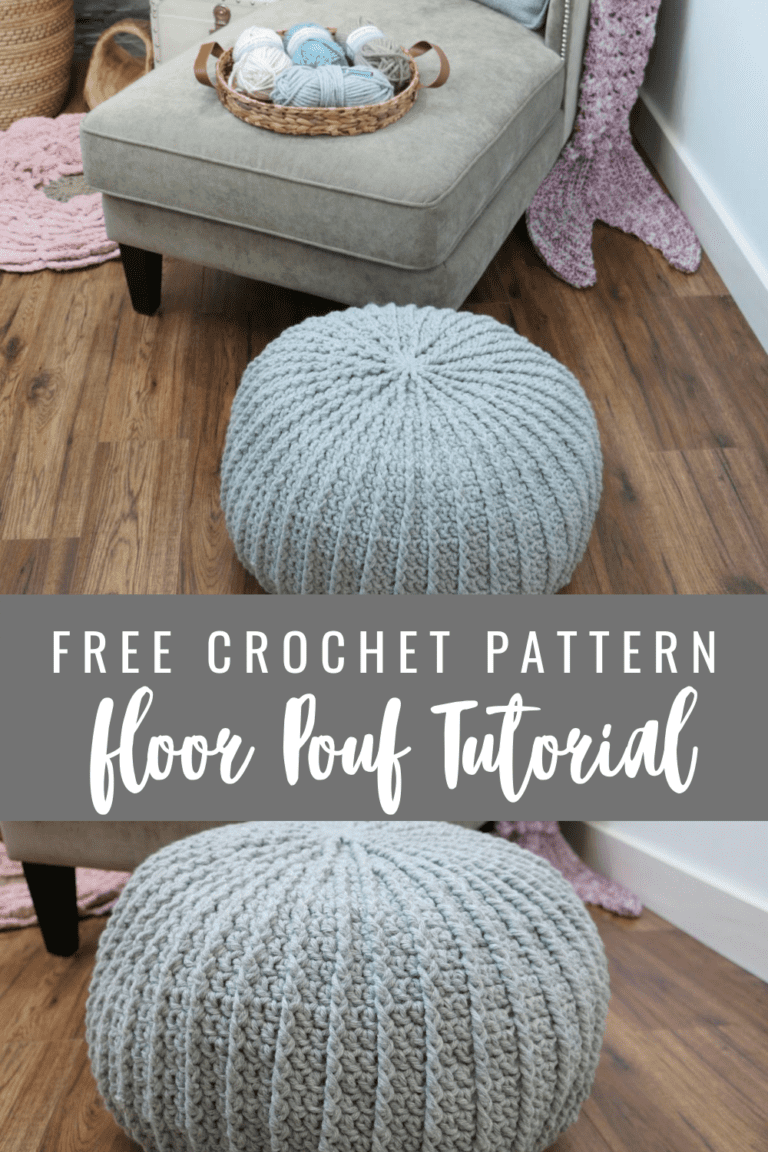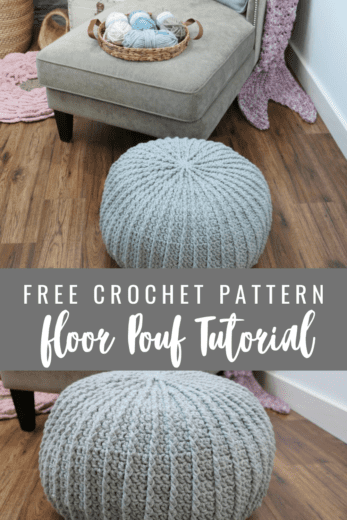 This item is a little larger but still a productive way to spend your time when you're bored. Get the free pattern and tutorial for this adorable and comfy floor pouf!
Headbands and Beanies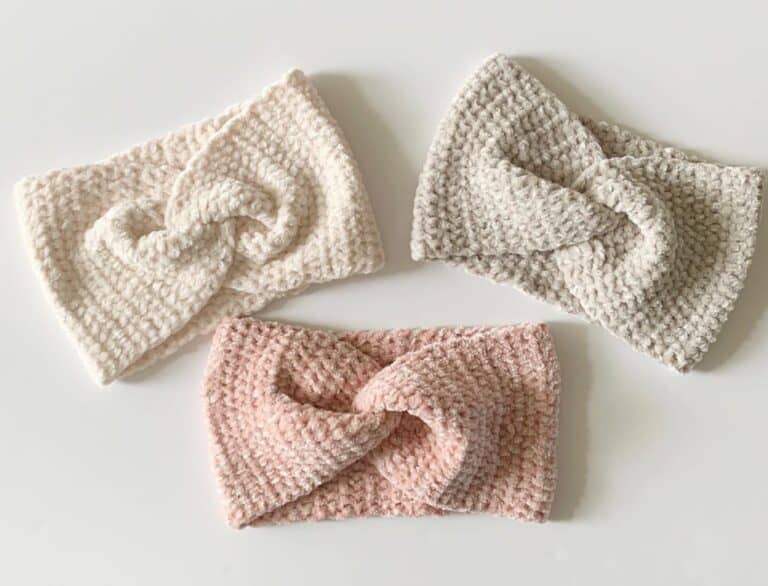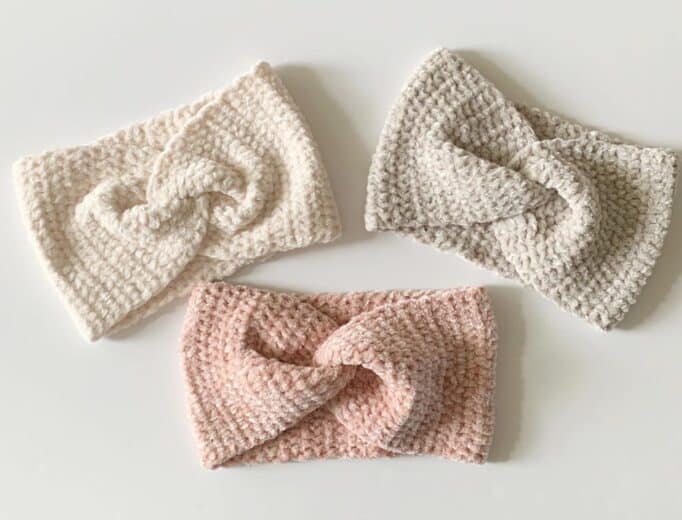 This Velvet Twist Head Band is a small, super easy, yet useful crochet project to do when you're bored. They make excellent gifts and feel super luxurious and cozy. Get the FREE PATTERN AND TUTORIAL HERE.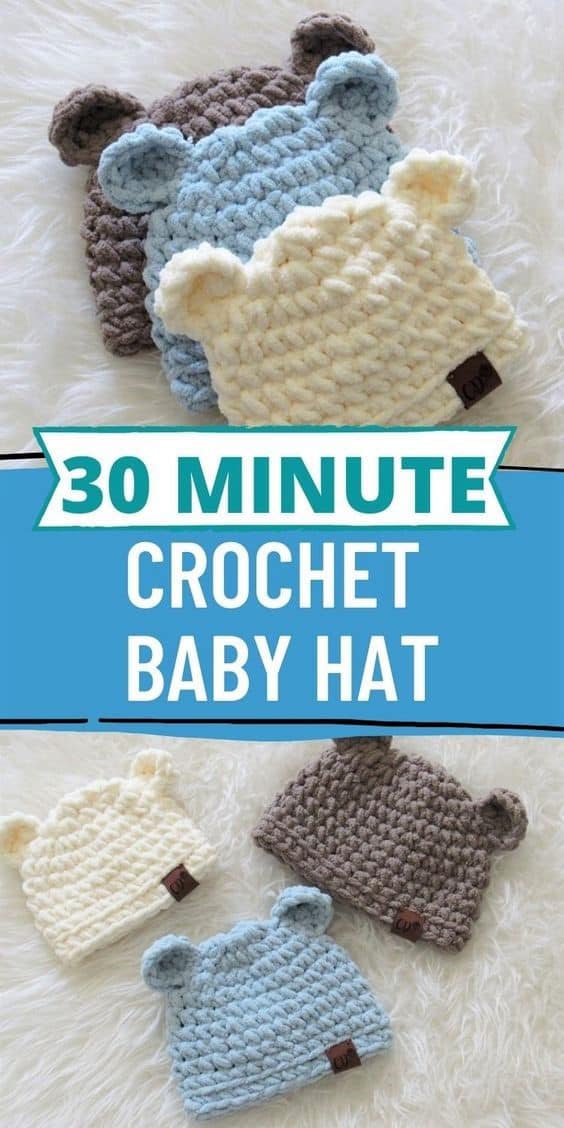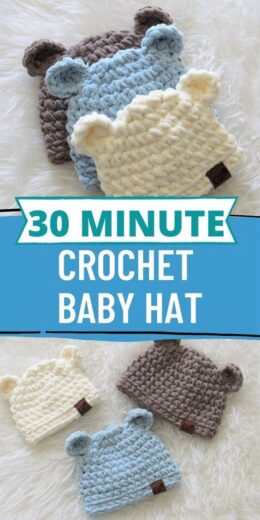 Have a baby shower to go to or know someone who is expecting a baby? Try this quick and popular Baby beanie hat! Get the free easy pattern and video tutorial HERE.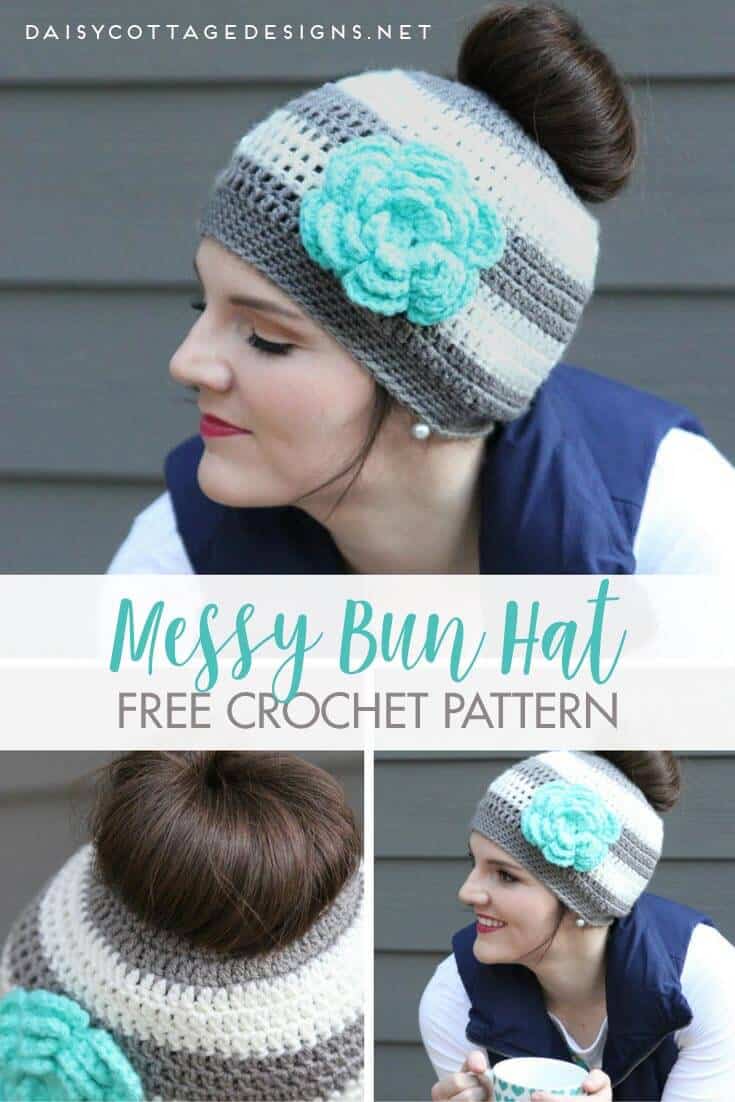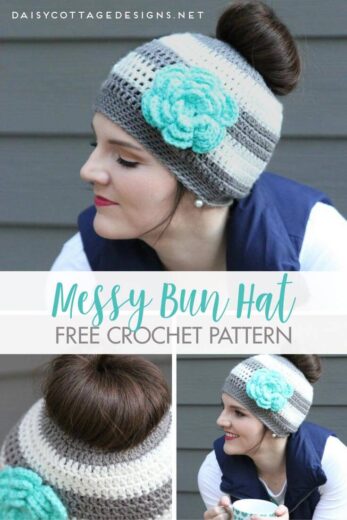 This is the latest trend in Crochet : The messy bun hat. You can keep your head warm while letting your ponytail or bun stick out. This makes a useful and cute last minute gift. Get the free pattern and tutorial here.
Crochet iphone Watch Band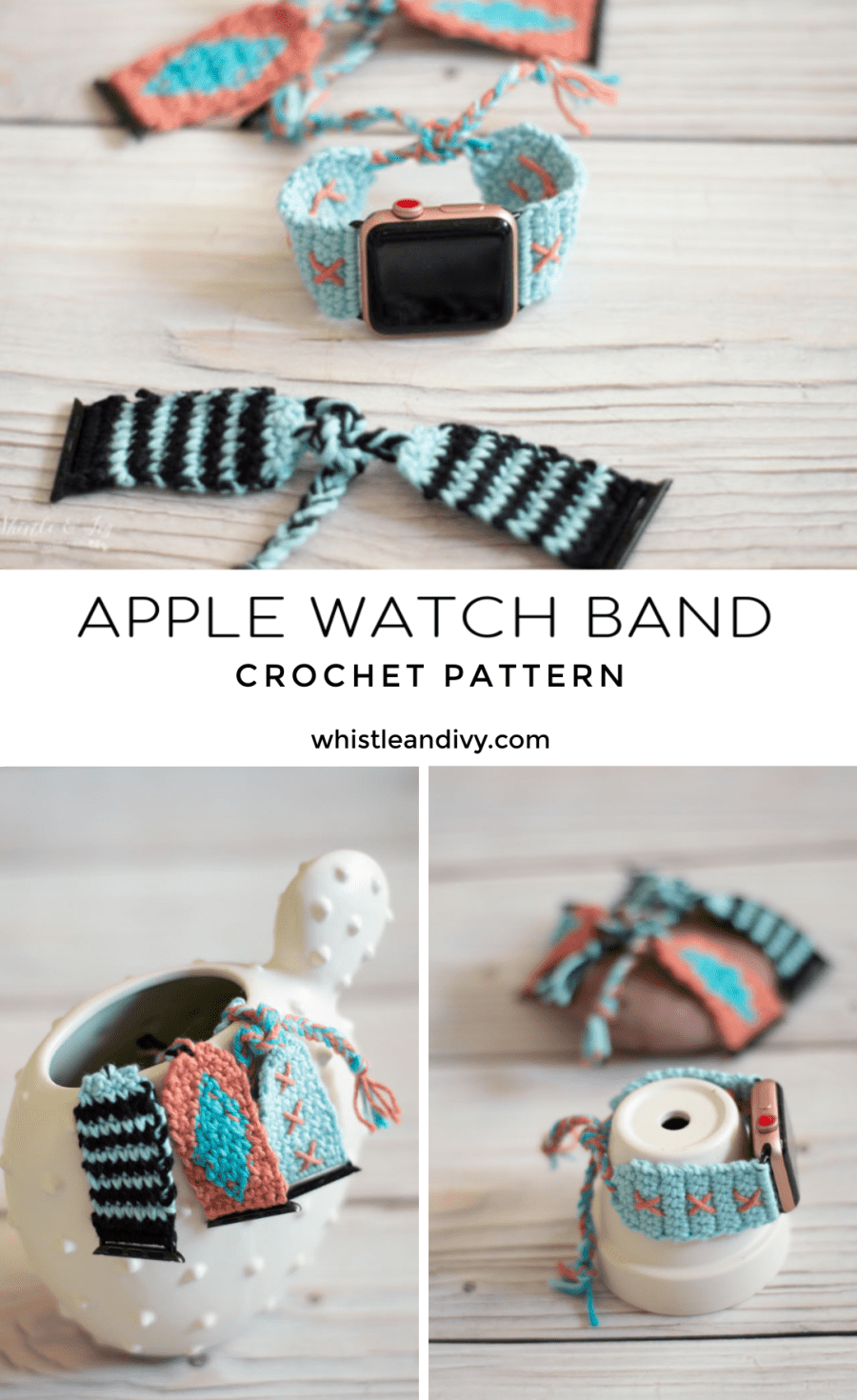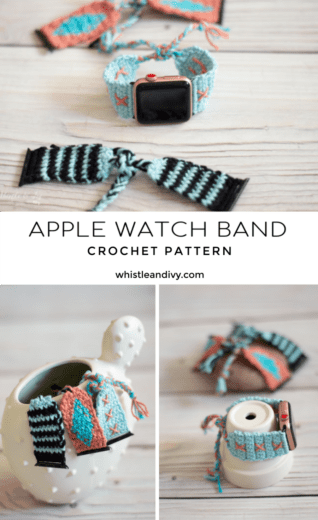 This easy last minute iphone watch band will be the perfect last minute gift for that hipster in your life. Get the free tutorial here.
Boho Wall Plant Hangers Free Crochet Patterns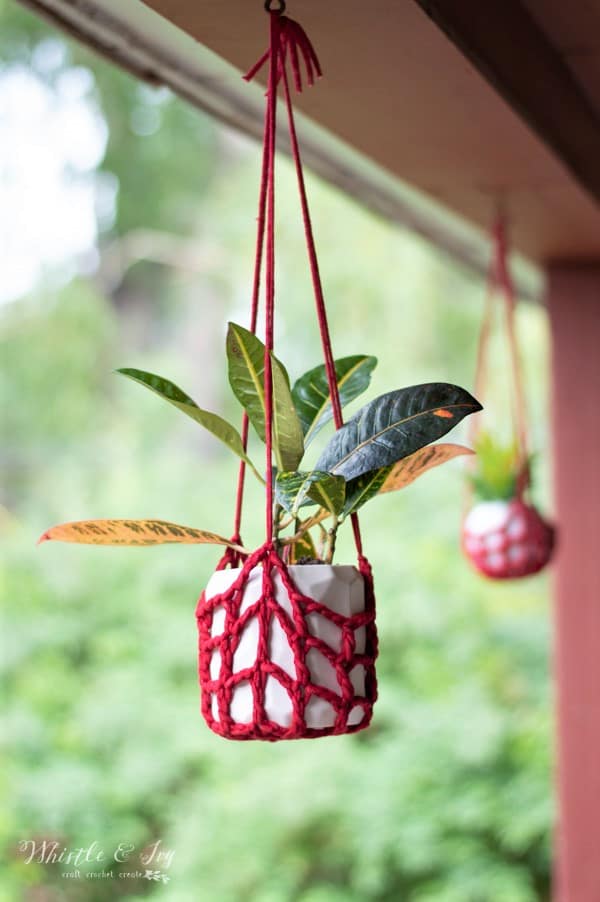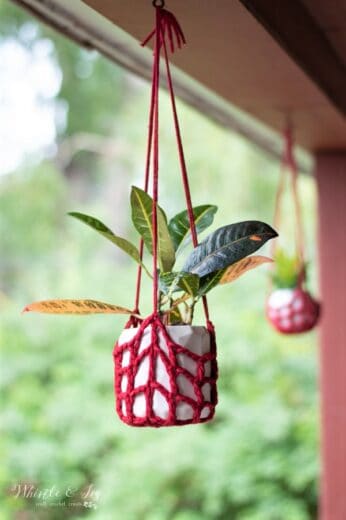 Make this trendy Boho Plant Holder as an easy last minute gift, or crocheting on the run. Boho decor is also the hottest trend among college dorms so these should sell well at fairs. Get the free tutorial and pattern here.
Dual Easy T.V. Remote Caddy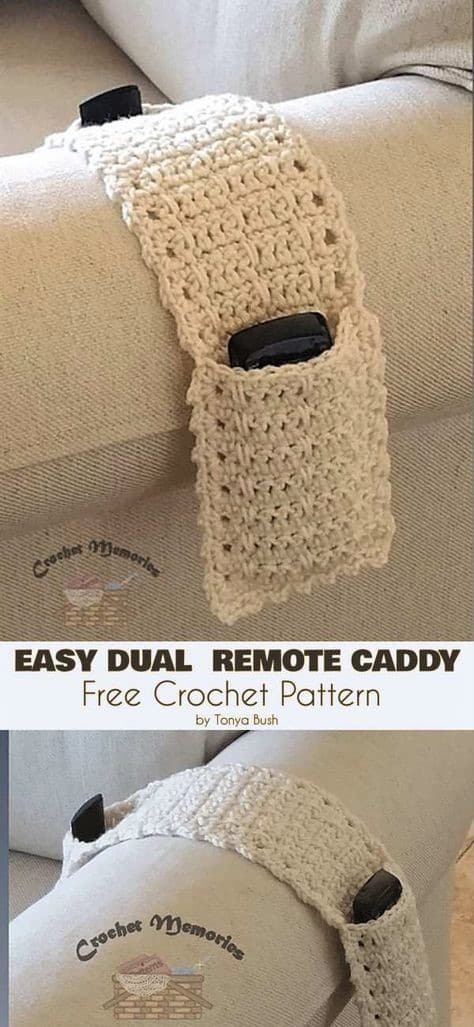 We don't know a person alive that doesn't want one of these. They can hold your phone and the remote while you're on the couch (good Father's Day gift)! This makes the perfect gift or productive boredom buster. Get the free pattern here.
We hope you found a bunch of amazing crochet ideas you're excited to try.
You will always have the best and most unique gifts to give friends and family guaranteed.
We keep adding more ideas to make as we discover them so keep checking back. Happy crocheting!
LOVE,


OTHER POSTS YOU'LL LOVE: