Easy DIY Gift Ideas For Everyone on Your List
We compiled the ultimate list of the absolute best DIY gift ideas for all ages and budgets.
Many of these gift ideas can easily be made by kids but look store bought, some cost nothing to make. We included a lot that people will actually use or remember.
From keepsakes to baskets, to man cakes, to little surprises that cost nothing, to unique bouquet ideas, Christmas ornaments, and baked treats we covered absolutely everything…even crochet!
These are ideas we have used and continue to use through out the gift giving year and can be altered to fit your taste.
We organized it into individual posts. You can find the links and photos below.
So prepare to check off everyone on your list and keep checking back because we add more ideas all the time.
PIN it: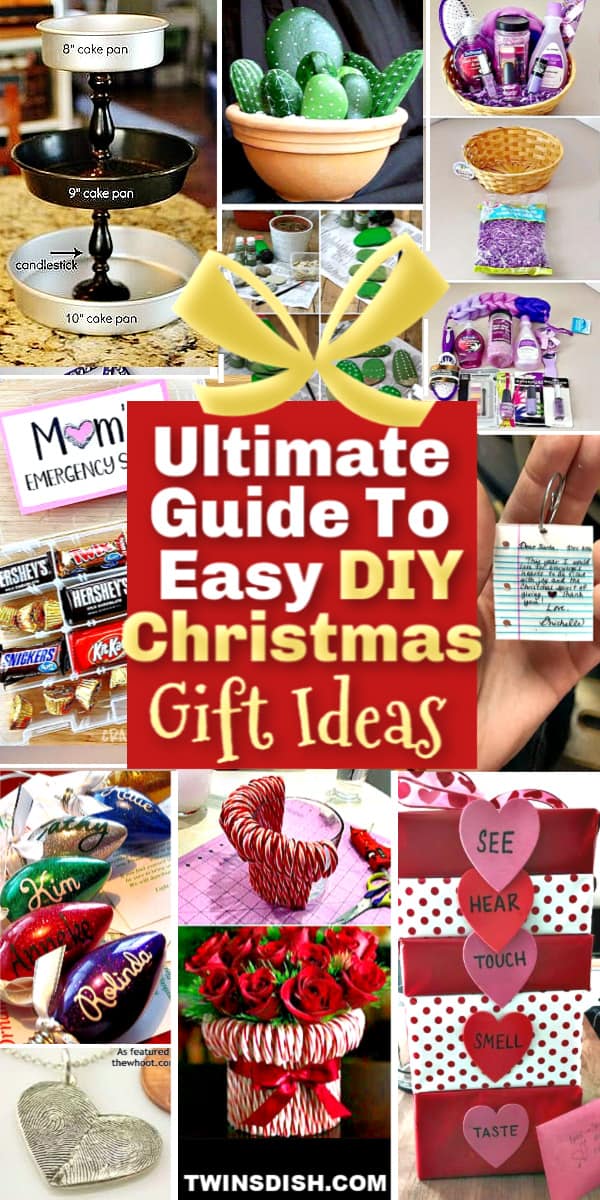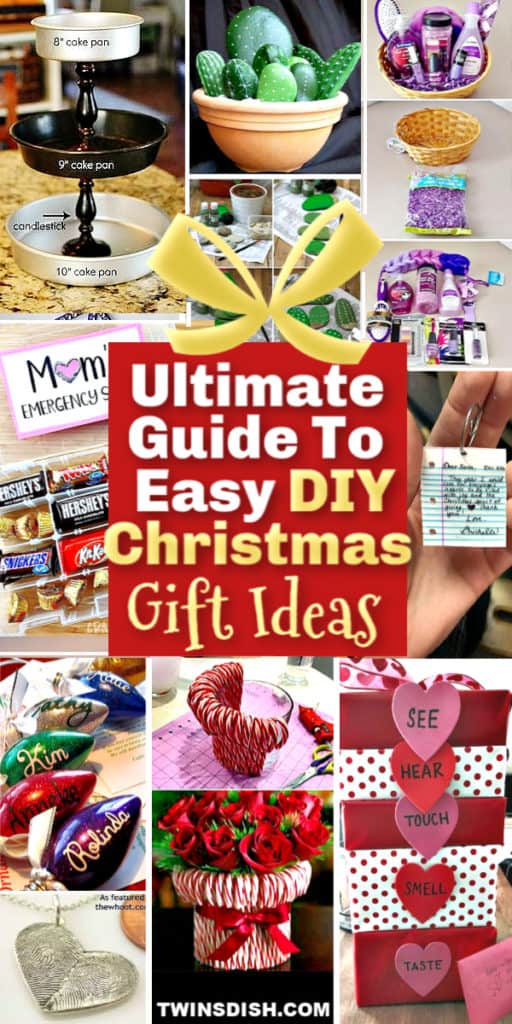 Boyfriend, Husband, or Crush DIY Gifts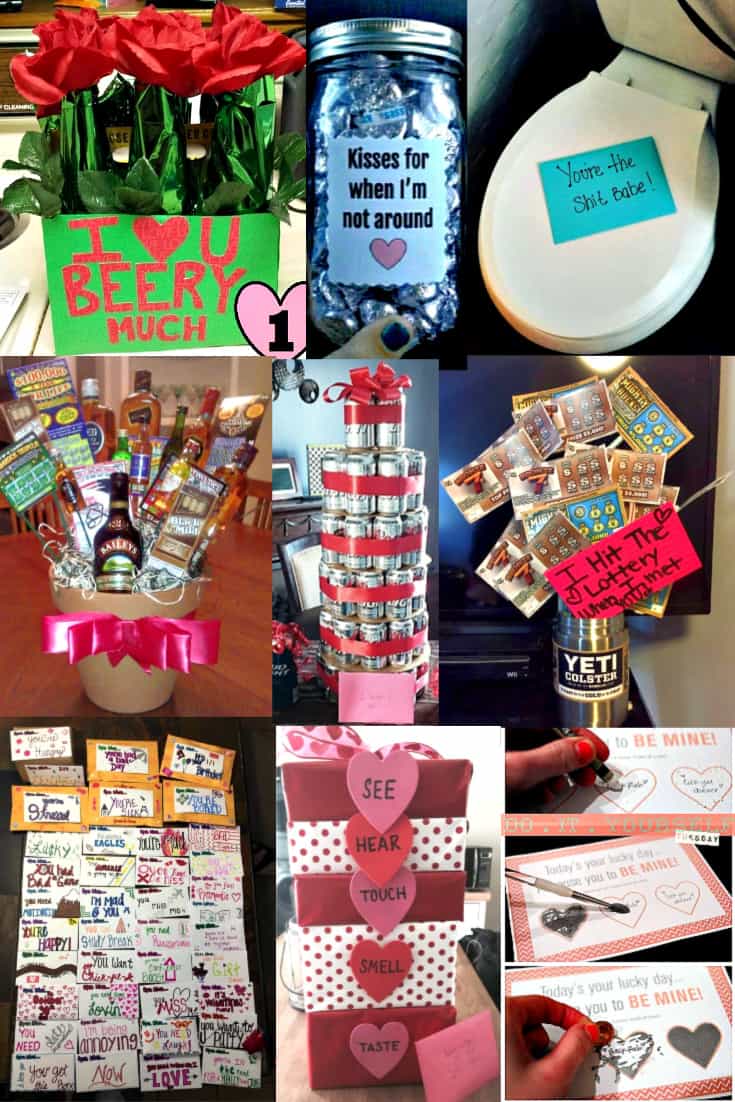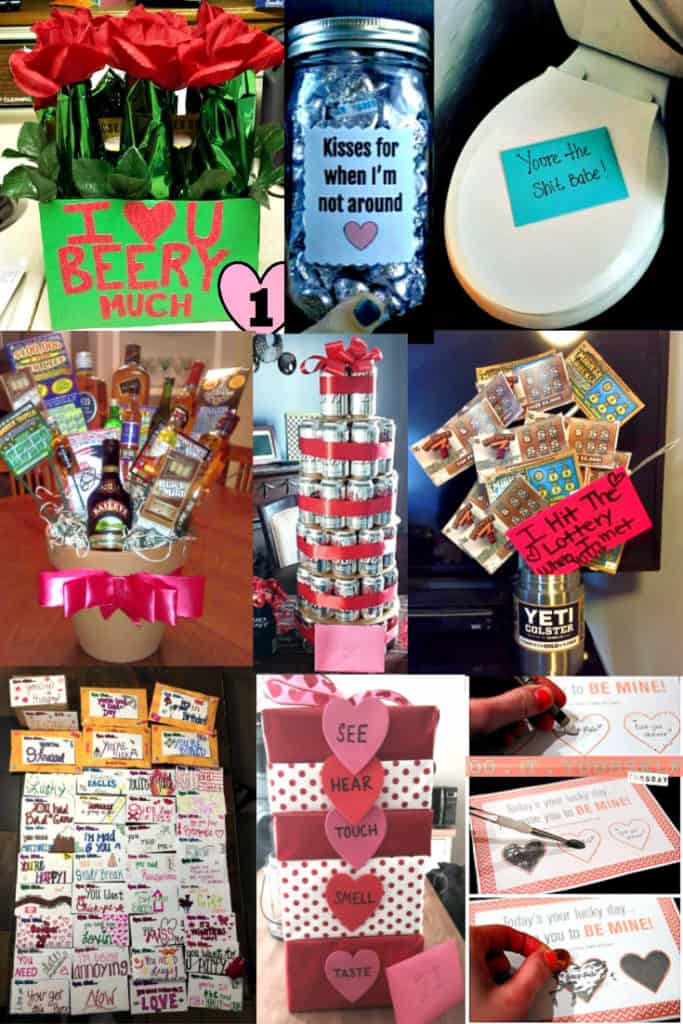 This is our ultimate sweethearts post with a ton of quick and easy memorable surprises. You can expect to find:
Man bouquets and cakes
Fun and thoughtful surprises that cost nothing
Themed baskets
Candy and liquor gift ideas
LDR (long distance relationship) gift ideas
5 senses themed gift ideas
Plenty of puns
Mugs
---
Father and Grandpa DIY Gifts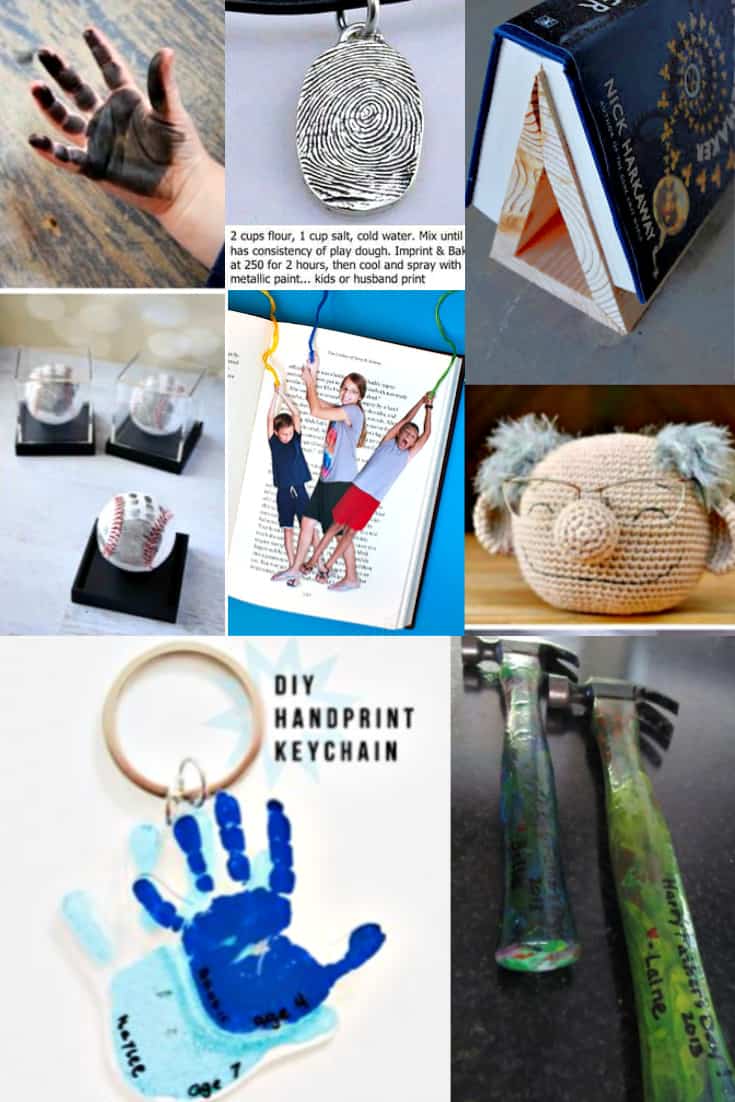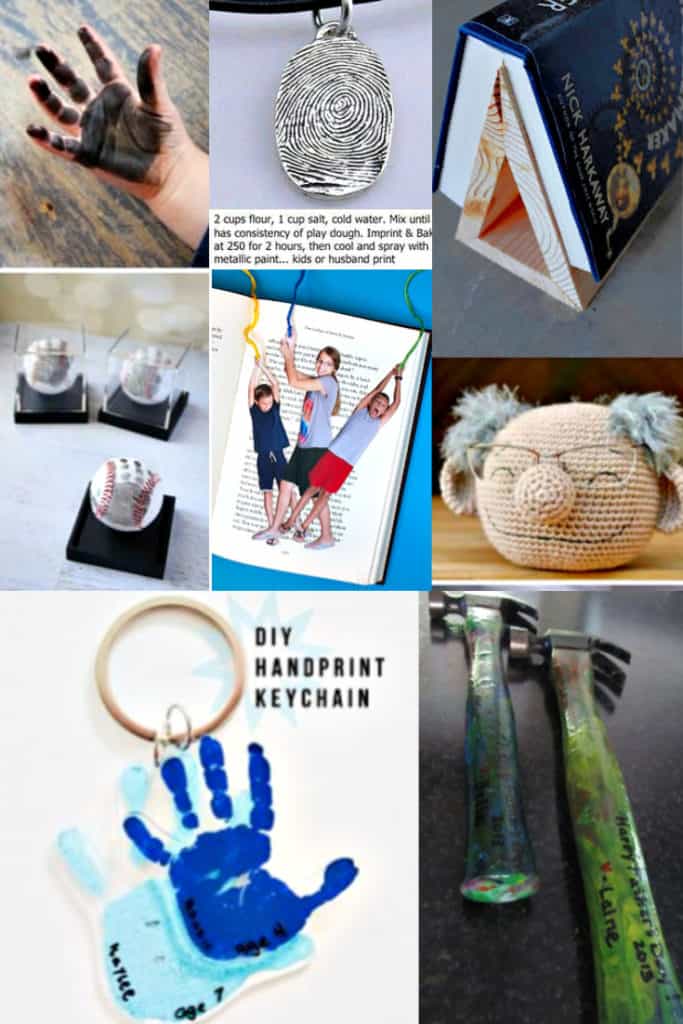 This post has darling and creative DIY keepsakes that kids of all ages can make for Dad or Grandpa. Some of them are so heart felt they'll give him the feels. There are also some touching ideas you can make with infants.
---
DIY Gifts for Women and Girls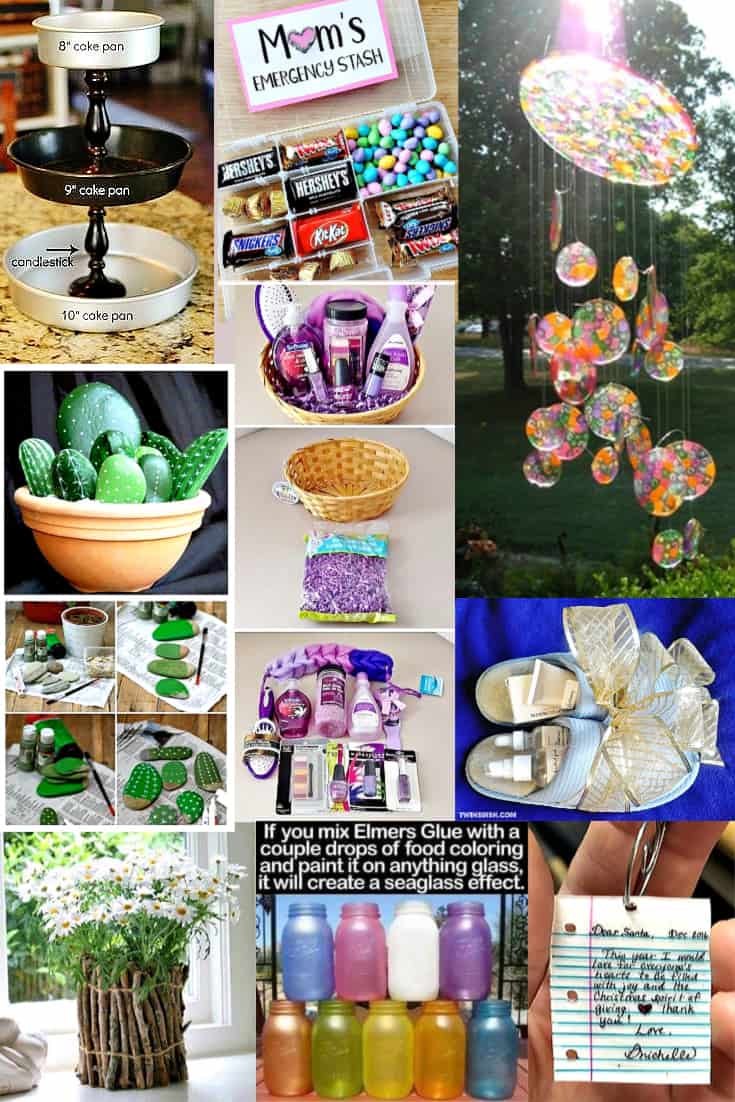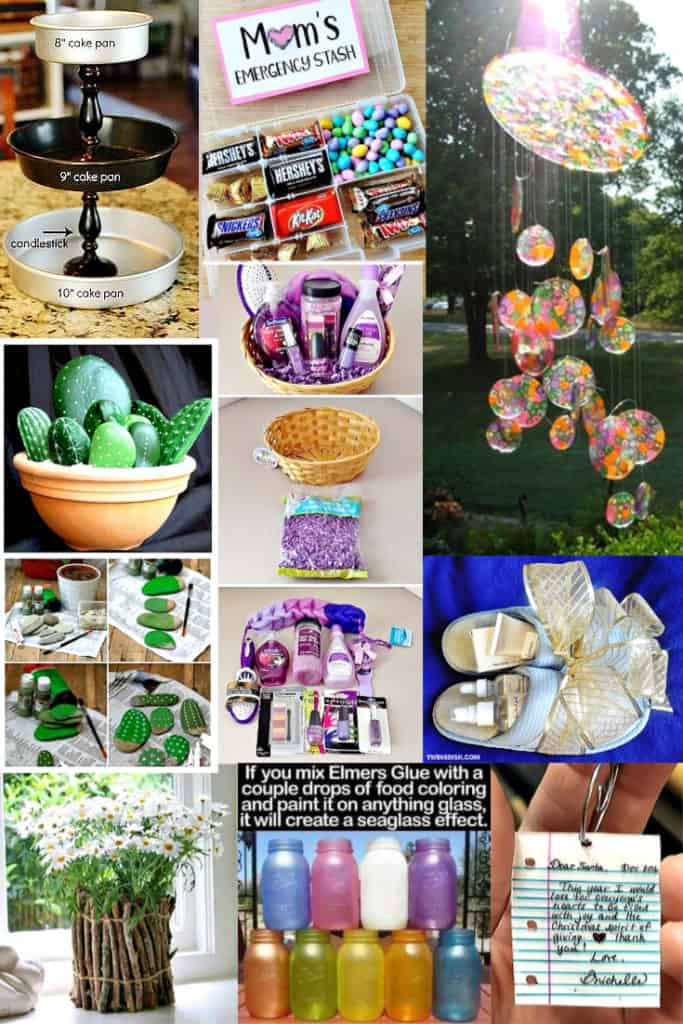 This must see DIY gift list is great for any woman in your life. Sisters, Aunts, Moms, BFFs, Grandmas, and even Teachers will love these.
It's full of the best gift basket ideas, DIY jewelry, gorgeous flower pot crafts, bookworm gifts, photo keepsakes, mugs, candy ideas and more!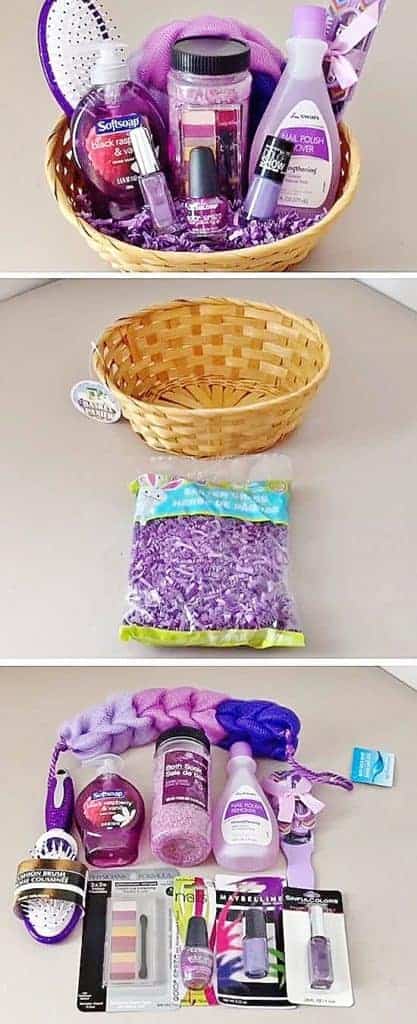 A lot of these gifts are easy enough for kids to make but pretty enough for any adult to admire.
---
DIY Gifts for Christmas Lovers
If you know someone who loves everything Christmas then these two posts are just for you. They're the ultimate in super easy but crazy beautiful DIY Christmas gifts that'll make ANY space look like a Hallmark card.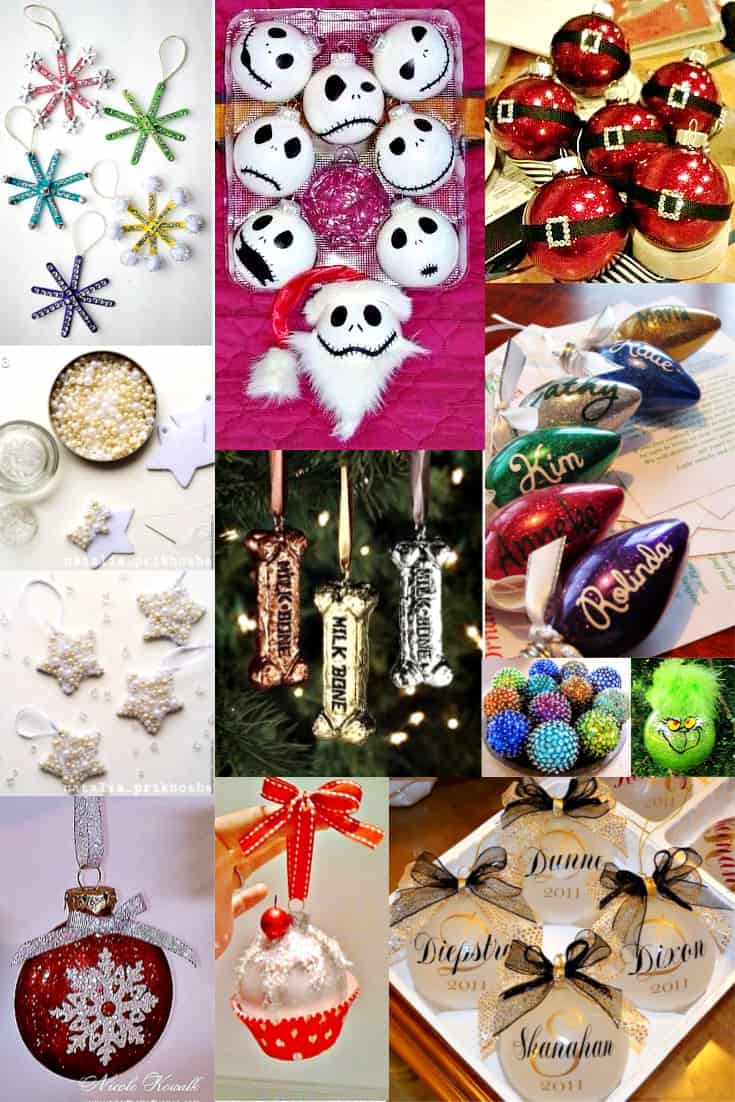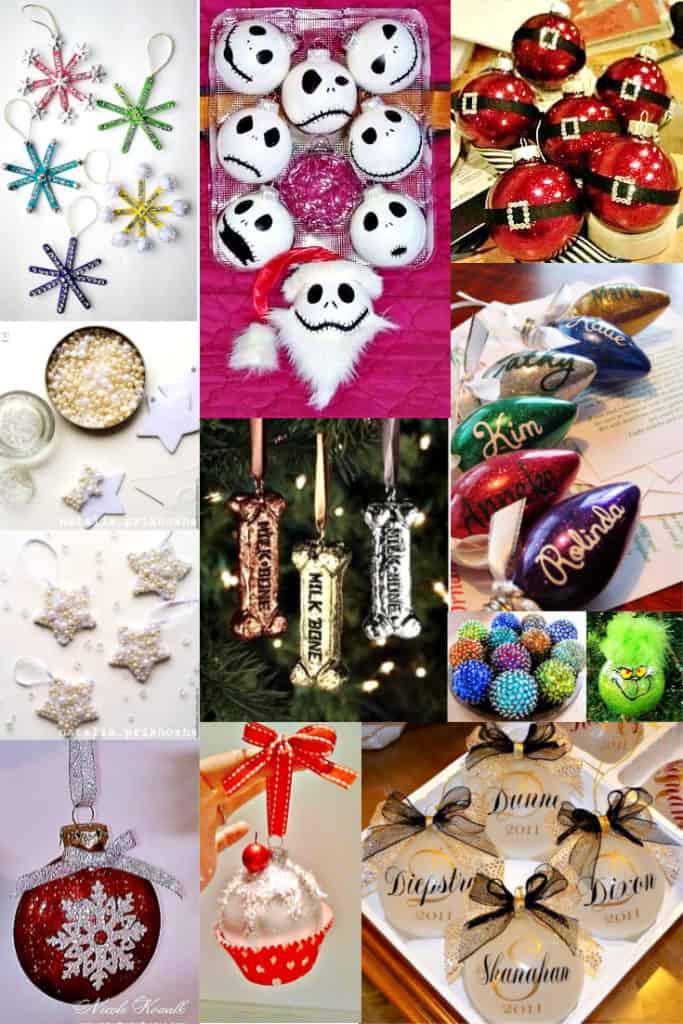 The first one is 75+ gorgeous DIY ornament ideas that are easy enough for kids to make….but look store bought. You can find an ornament idea for just about anyone from friends and family to even teachers!
You'll want to forgo the gingerbread house making party this year and throw an ornament making party instead!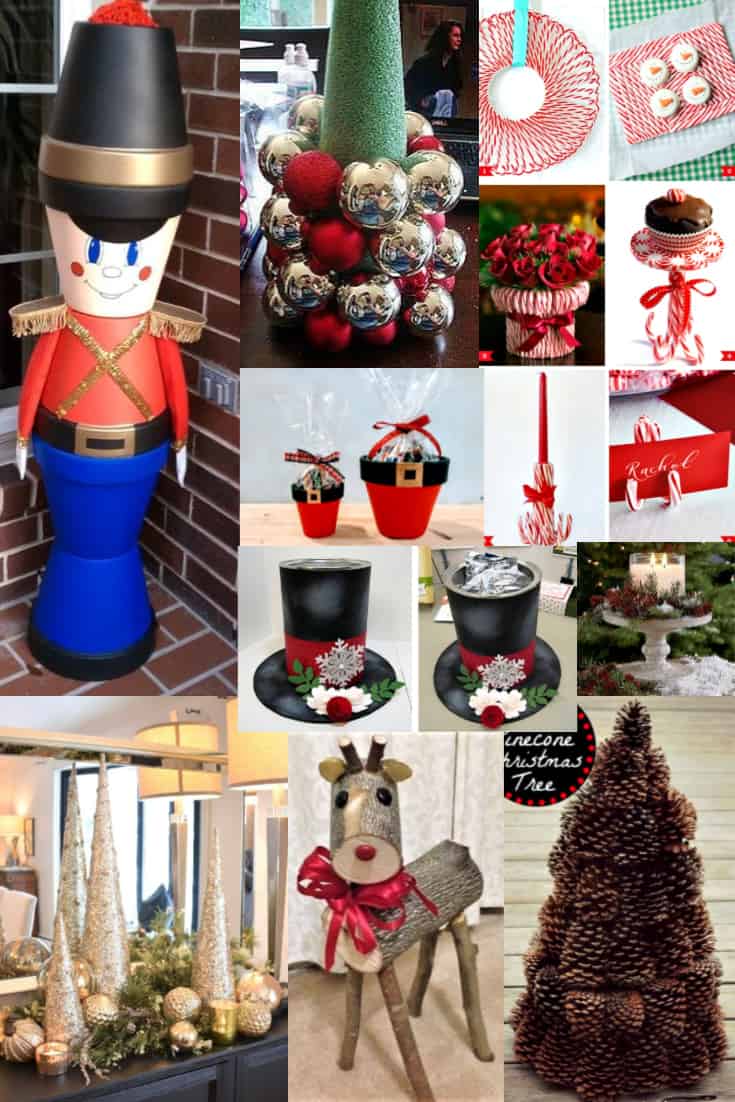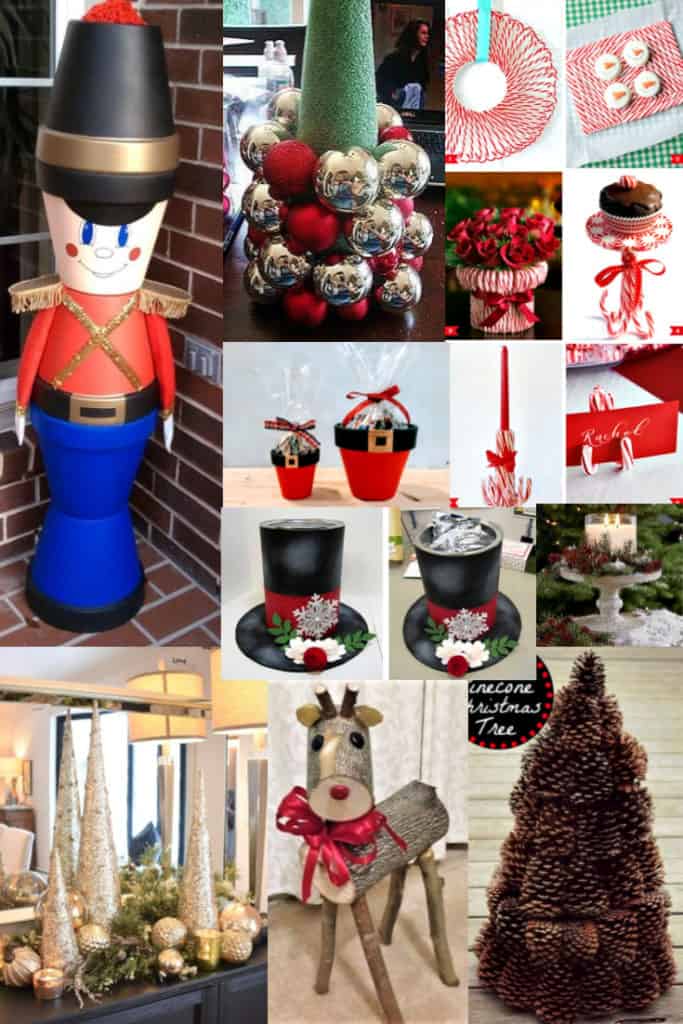 If you're looking to decorate your home, office, classroom or Christmas party then you should be reading this following post anyway.
This second post not only helps you easily deck your home out for Christmas on the cheap but offers some really beautiful gifts you can make in the process.
From the easiest scented pinecone trees, to expensive looking Christmas trees made out of cardstock, and Christmas canisters made out of household items, most of them are ridiculously cheap, easy, and utilize items you already have around the house.
---
Crochet Gifts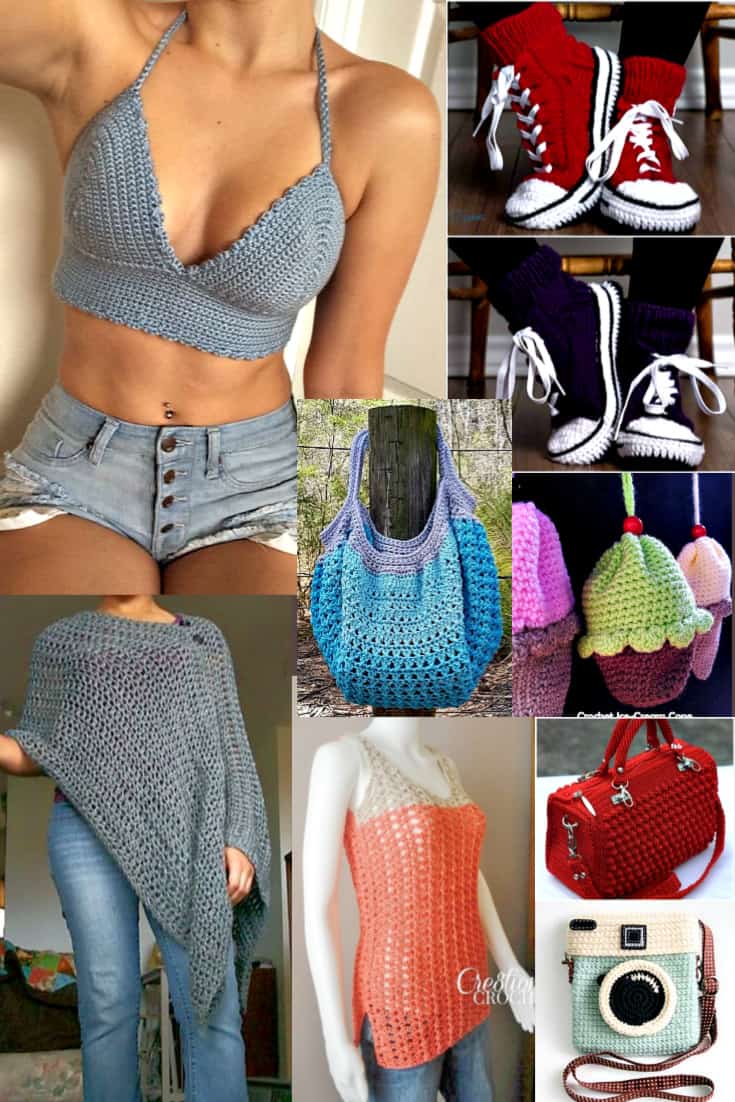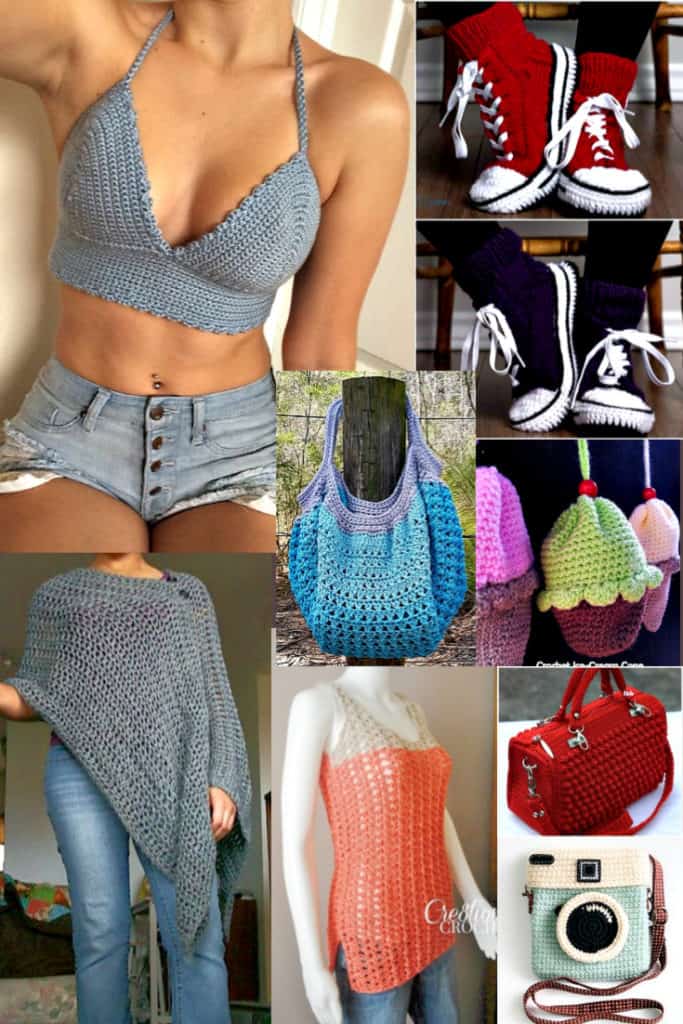 It's no secret that crochet was all over the runways this past year. Fashion wise it's a hot item but it also makes some adorable gifts for everyone even Grandpa. We made this list of the best adorable, beautiful, and useful crochet gifts with FREE PATTERNS. Whether you're a beginner or advanced there is something here for you to make, and if you don't crochet these are definitely items you're going to want to beg Grandma for.
---
Christmas Dessert DIY Gift Ideas
Everybody gives candy, fudge, and cookies that you can buy at any store but how about making something you can't find at your local bakery or supermarket?
These two posts contain super unique sweet treat recipes that anyone would love to receive!
The first post has two cookie recipes that are not only melt in your mouth delicious but historic. They are most likely what the real Santa Claus ate.
We guarantee many of your friends haven't tried these yet! If you leave them out for Santa they may score you brownie points.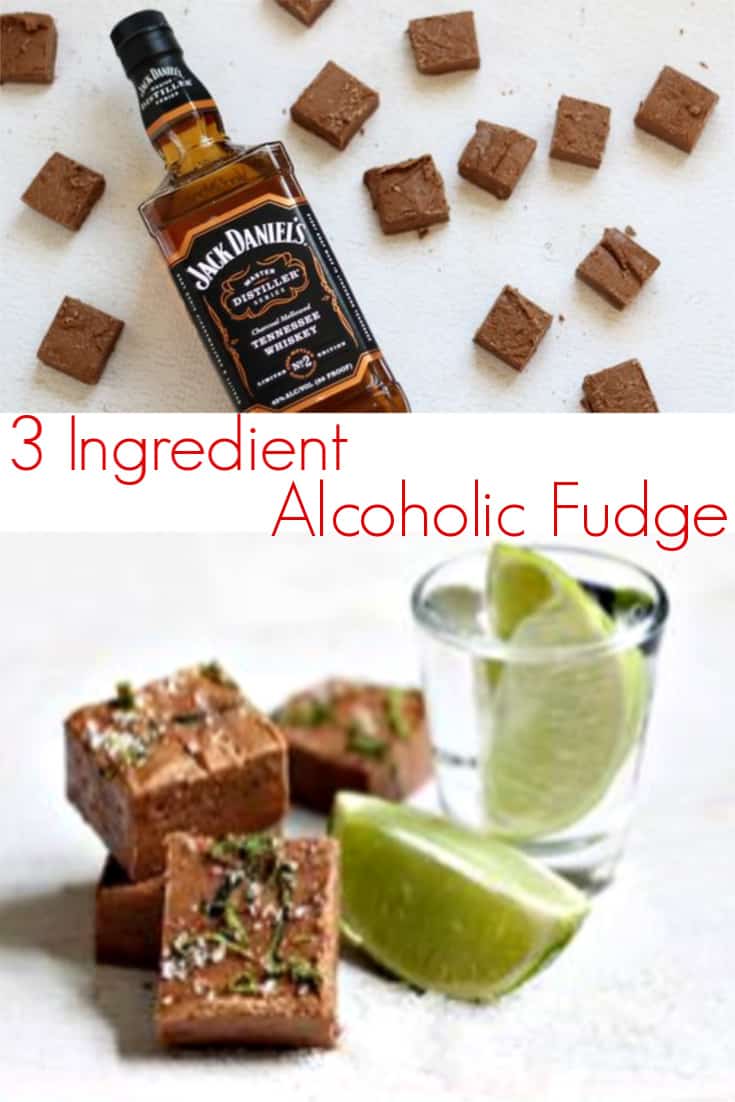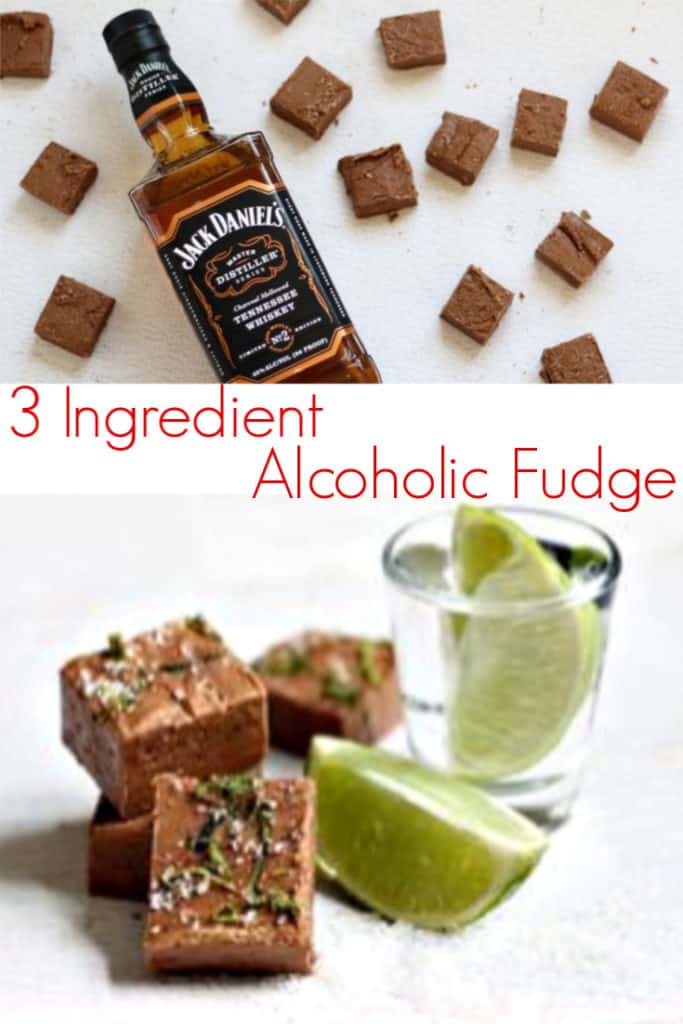 Try making spirits bright this Christmas by adding some to the fudge. These super easy, three ingredient, alcoholic fudge recipes will make even the Grinch crack a smile! These aren't your average boring fudge recipes. You can easily customize them to add nuts or anything you want, they'll make a memorable gift.
Put the above treats in these SUPER easy DIY hard candy platters and you're all set!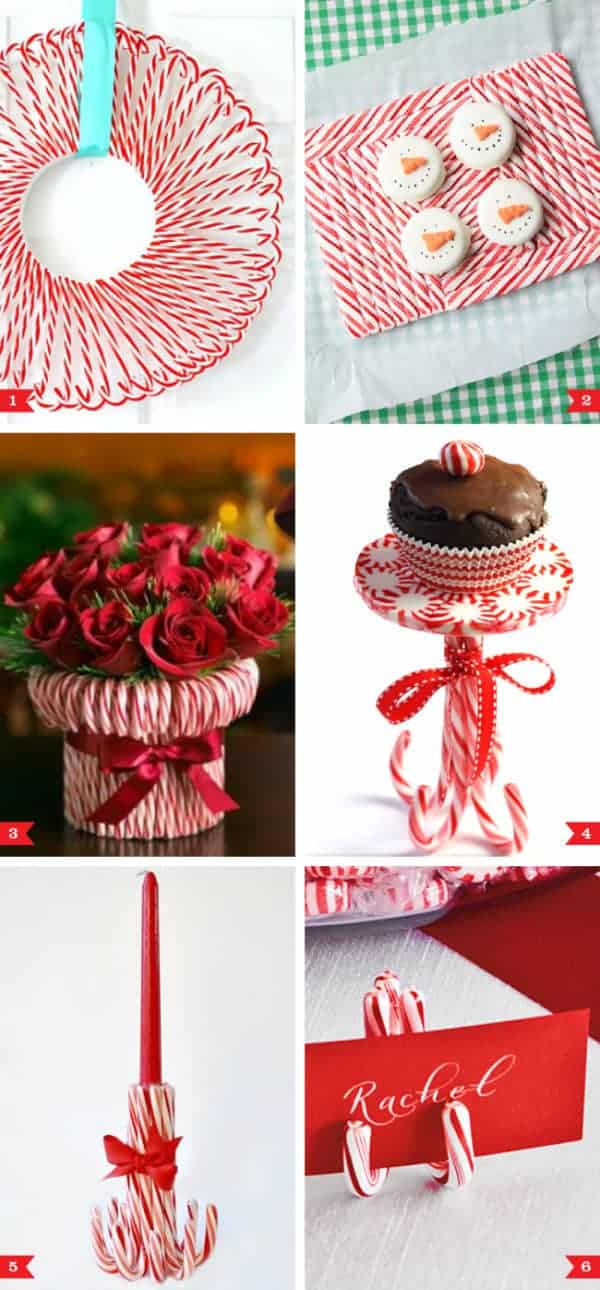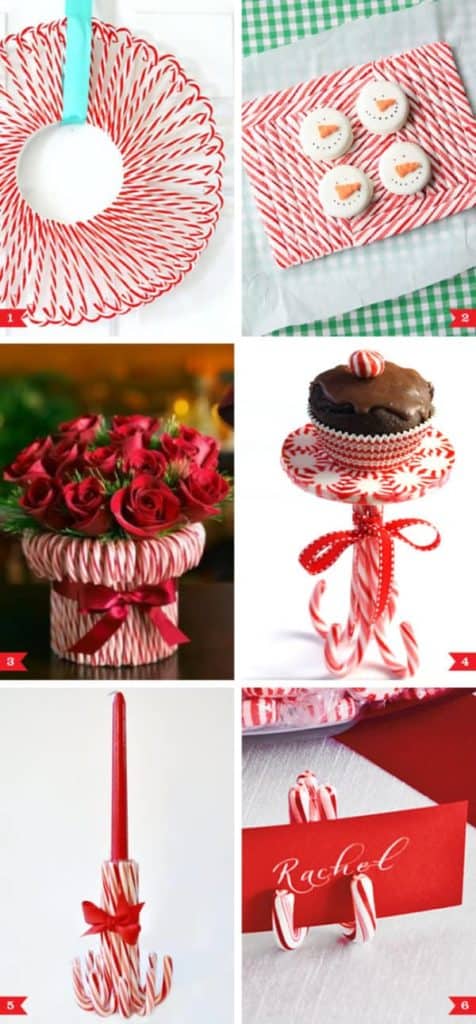 ---
Best Store Bought Gifts
For the best store bought ideas to fill your gift baskets we have the ultimate lists of practical and useful gifts for every budget. They range from items that'll keep them warm, to electronics, gifts for wine lovers and even gifts that'll make them live longer!
The first list is a gift guide you'll use all year round. It has the best gifts that friends and family will use forever!
The second list has gift ideas that'll keep your loved ones healthy for longer. Who doesn't want that?
---
We hope you enjoyed this ultimate guide to DIY gifts that you can use for Christmas and year round. We're sure you've found atleast one useful idea. If you have any you'd like to share feel free to leave them in the comments or contact us!
Don't Forget to PIN DIY Gifts for later!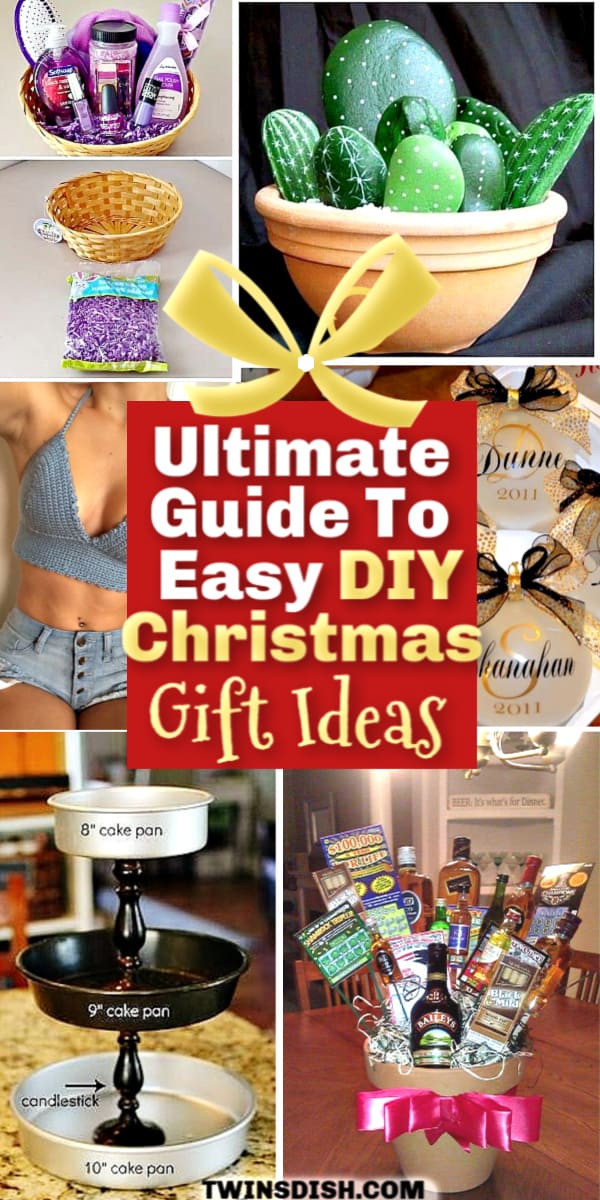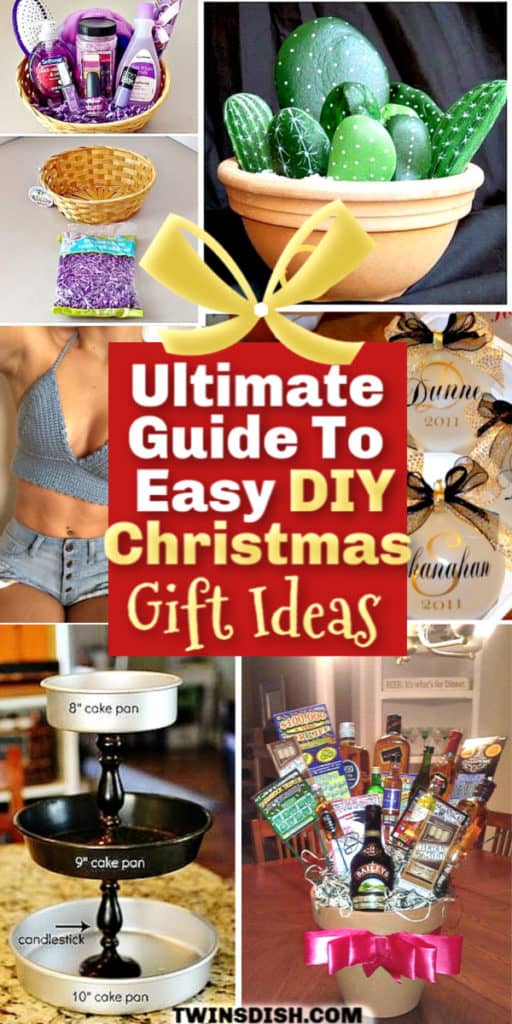 LOVE,