Pancake Recipes For Every Diet
There's nothing like waking up to a stack of pancakes especially on National Pancake Day! Here is a list of must try pancake recipes from super healthy to super indulgent. Now everyone can celebrate with pancakes for Breakfast, Lunch, and Dinner!
Greek Yogurt Pancakes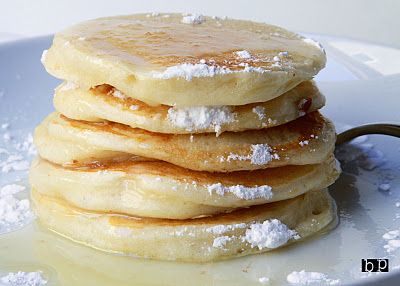 Some claim these are quite possibly the best pancakes they have ever made. Although the recipe is not flourless, it does include a whopping 1 1/2 cups of Greek Yogurt making the pancakes moist, fluffy, protein packed, and delicious! For a twist use your favorite flavored Greek Yogurt or preferred fruit and seasoning. You can find the recipe at Recording Moments…
Paleo 3 Ingredient Pancakes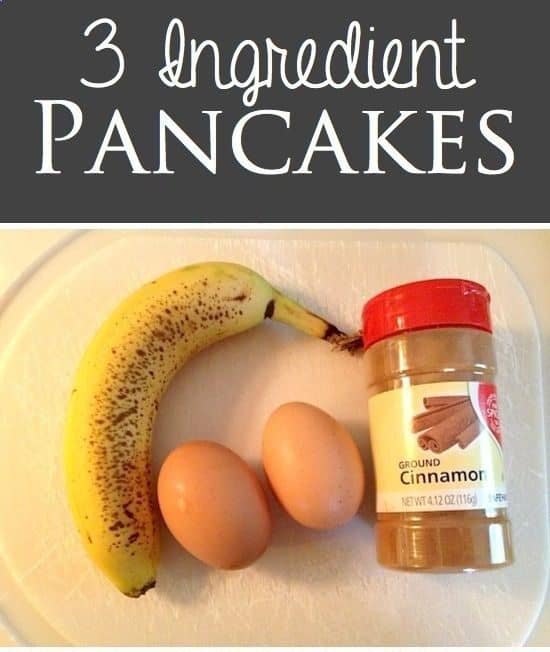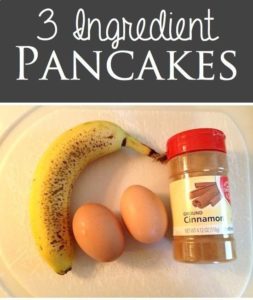 These flourless pancakes fit the bill for anyone that's either gluten sensitive, paleo, or just super health conscious.
Words of wisdom before making: these aren't traditional pancakes, flipping maybe tricky but if you'd like a thicker consistency try adding Whey protein powder, almond flour, millet or coconut flour as well as any kind of flavorings and spices such as cinnamon, vanilla, or stevia. Find the recipe here at Recipe By Photo.
Best Ever Pancake Recipe

This just may be the best classic pancake recipe ever. This easy recipe is great for beginners and yields light and fluffy pancakes that are not too sweet but not too salty. You can find the recipe at GraceAndGoodEats.com
Cookie Butter Pancakes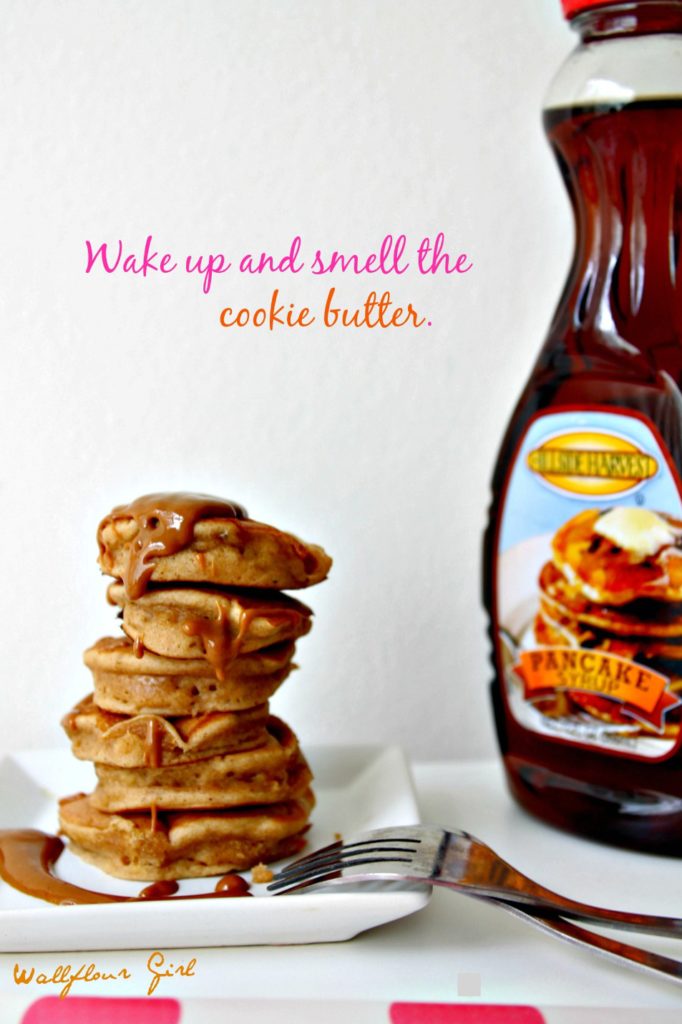 You had us at Cookie Butter! Trader Joe's Cookie Butter is infamous and now it's a pancake. Our only recommendation is top them off with more Cookie Butter. get the recipe here at Wall Flour Girl.
Bacon and Corn Griddle Cakes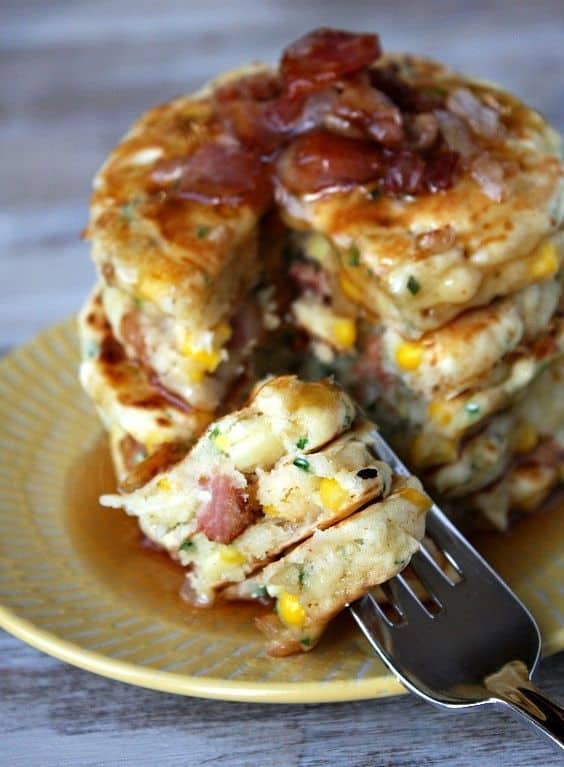 You've heard of maple bacon donuts, now it's time to give savory pancakes a try. You can find the recipe here at Recipe Girl.
Super Simple Vegan Pancakes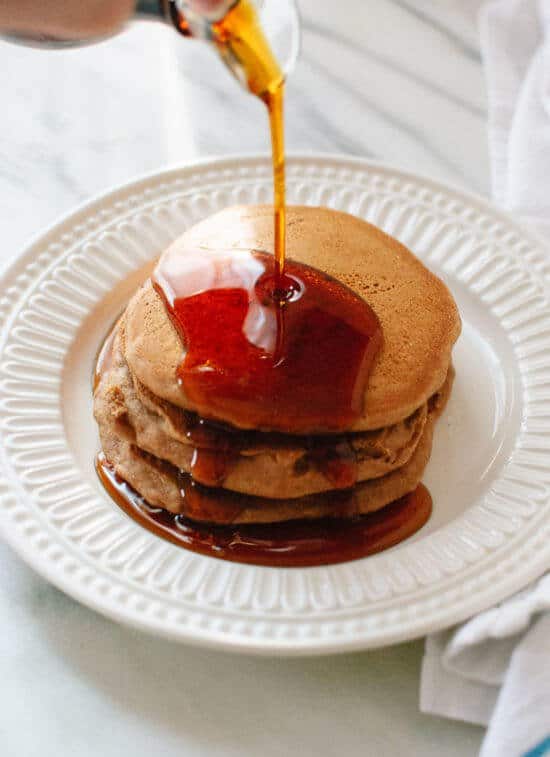 Vegans rejoice! Here is a super simple vegan pancake recipe using organic whole wheat flour, almond milk and olive or coconut oil. Here is the recipe at Cookie and Kate
The Best Low Carb Keto Pancakes with Coconut Flour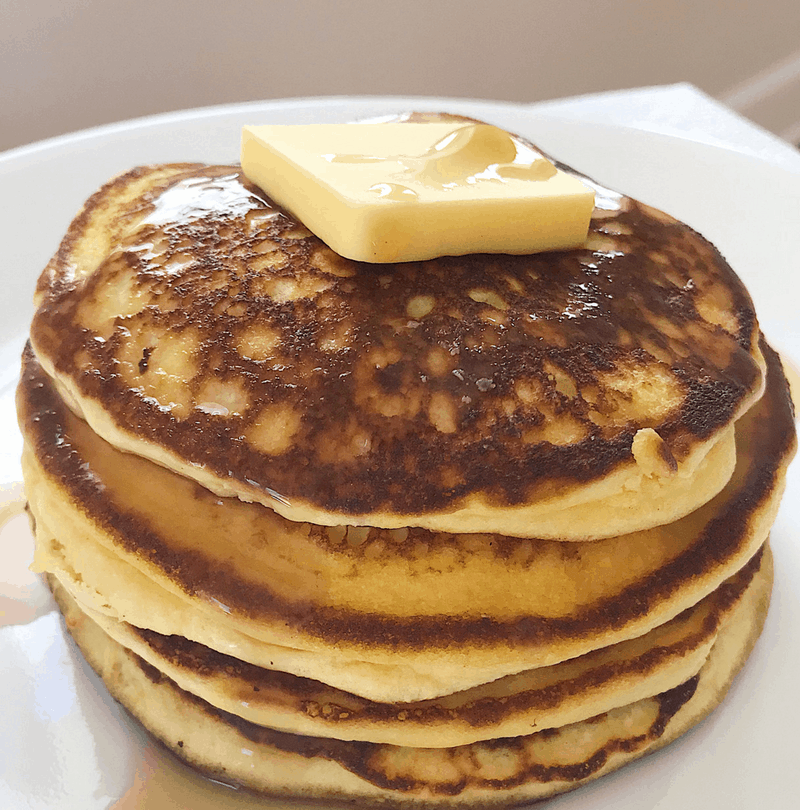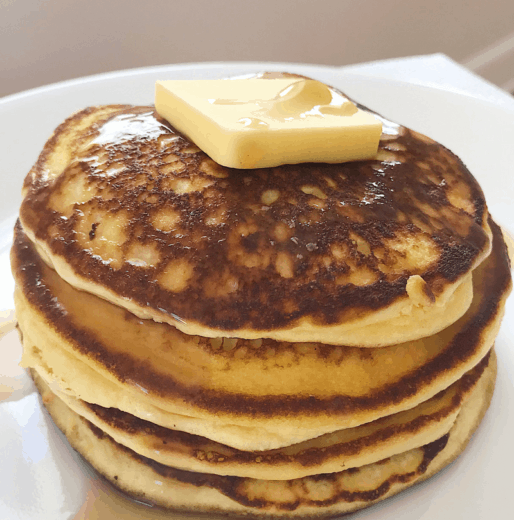 These are easy to whip up with just a handful of ingredients yet fluffy and delicious. You can find the recipe at MeganSeelinger.com
Churro Pancakes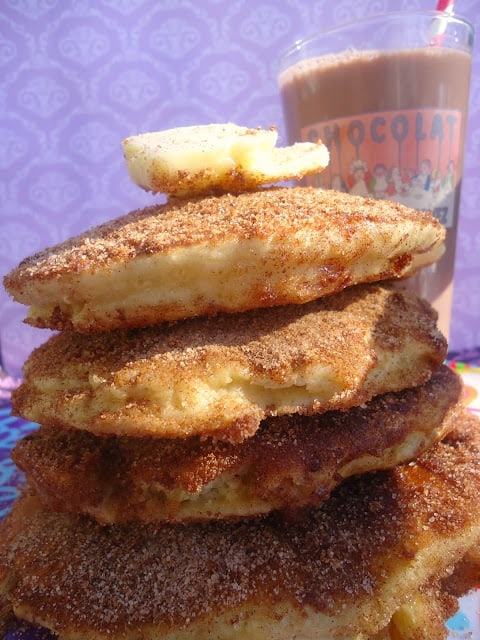 Delicious, super rich, and full of cinnamon sugar. If you'd like them tamer use half the amount of cinnamon and only dip one side. You can find the recipe here at Chica Chocolatina.
Pina Colada Pancakes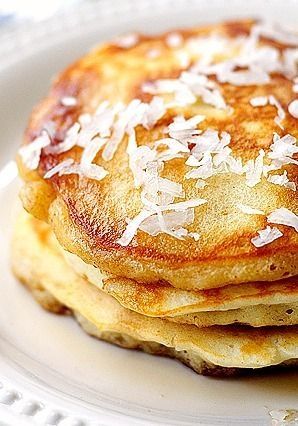 Light and fluffy, these pancakes go well with the spiked syrup of your choice! You can find the recipe here at She Wears Many Hats.
Cake Batter Red Velvet Pancakes with Cream Cheese Syrup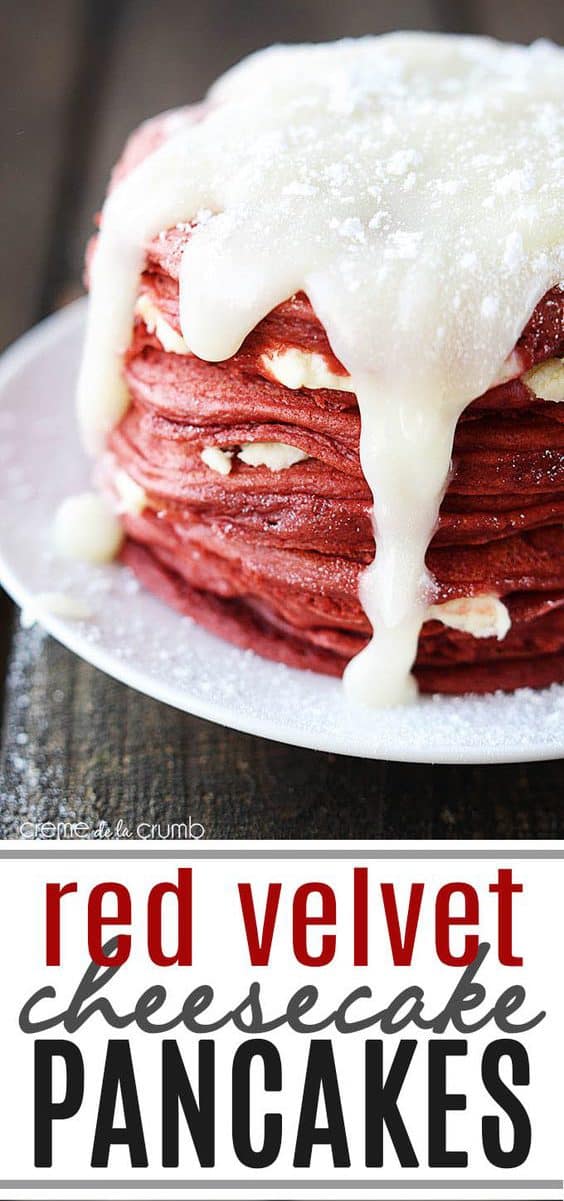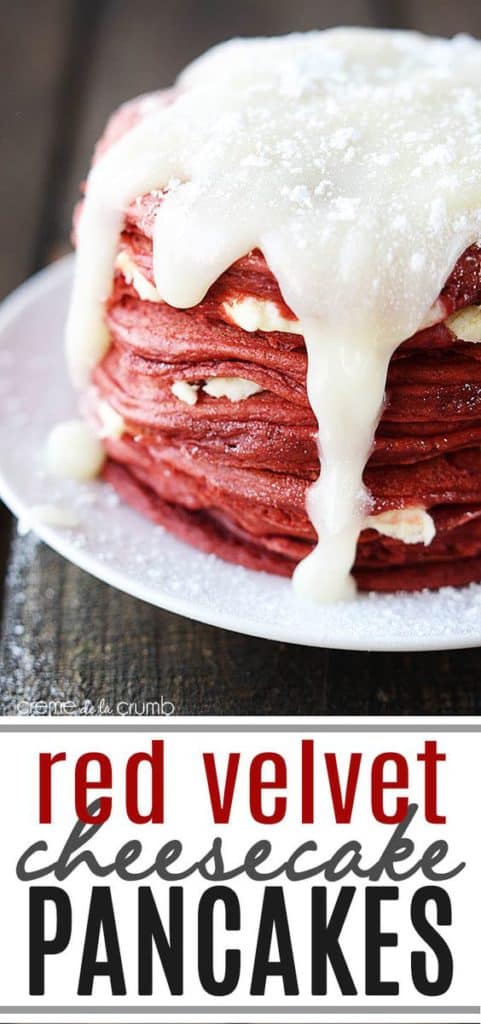 Red velvet box cake mix and a few added ingredients make these a super easy treat! Find the recipe here at Gimmie Delicious Food. 
Baklava Pancakes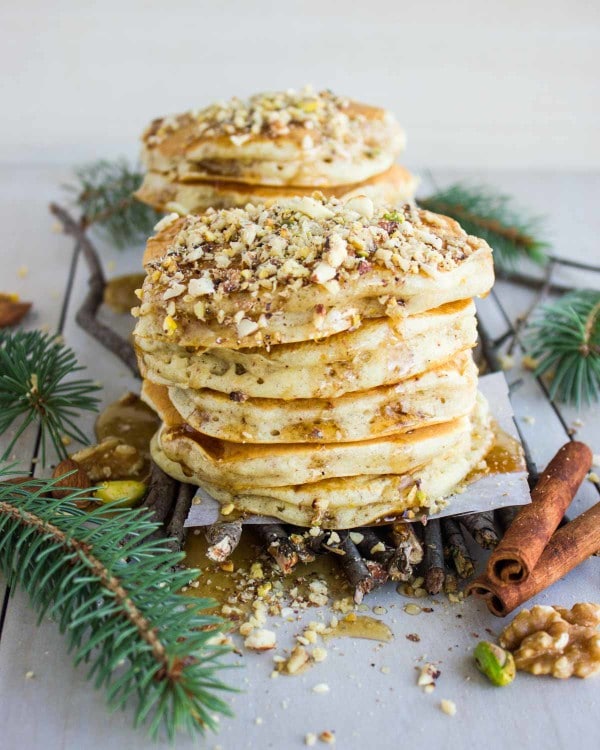 The Greek walnut, honey, and cinnamon dessert is whipped up into a super fluffy pancake form. Find the recipe at Two Purple Figs.
Oreo Pancakes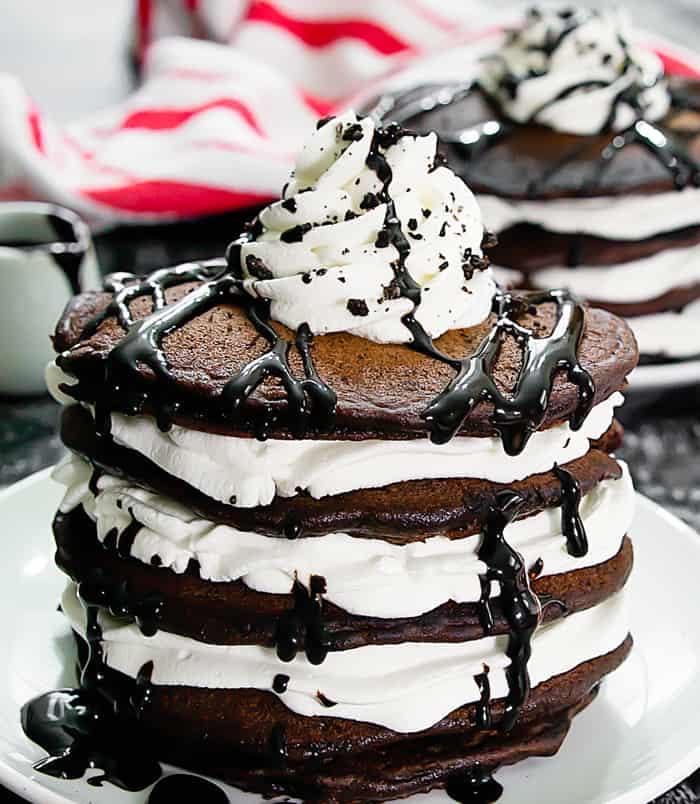 Oreo flavored anything is always a must try. These pancakes aren't Oreo cookies mixed into pancake batter, they literally look like a stack of oreo cookies! Find the recipe Kirbie Cravings.
Peanut Butter Pancakes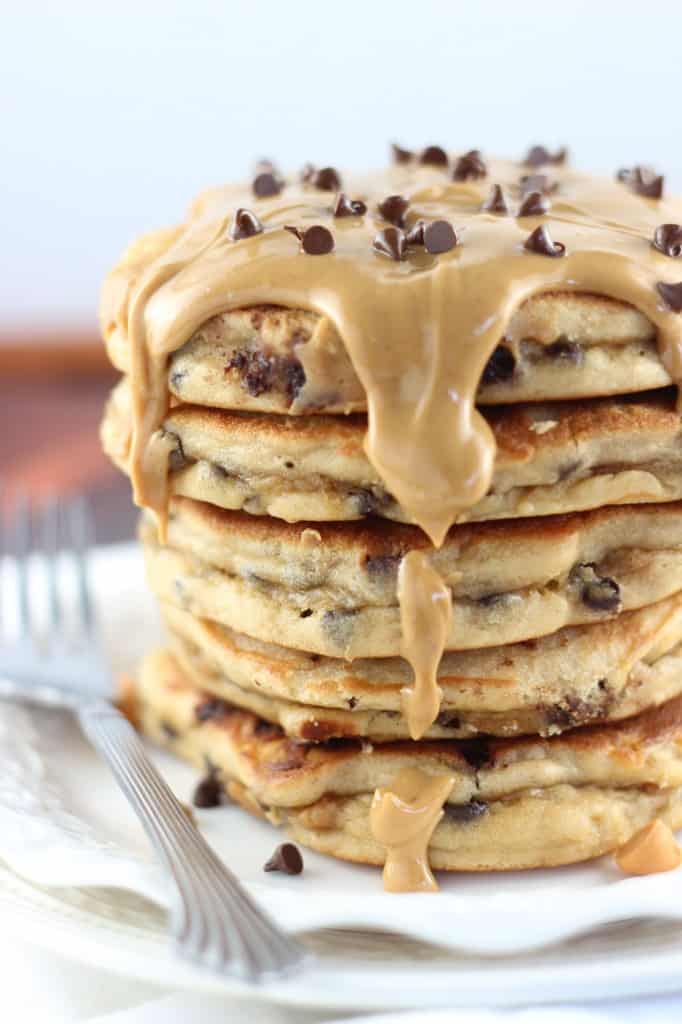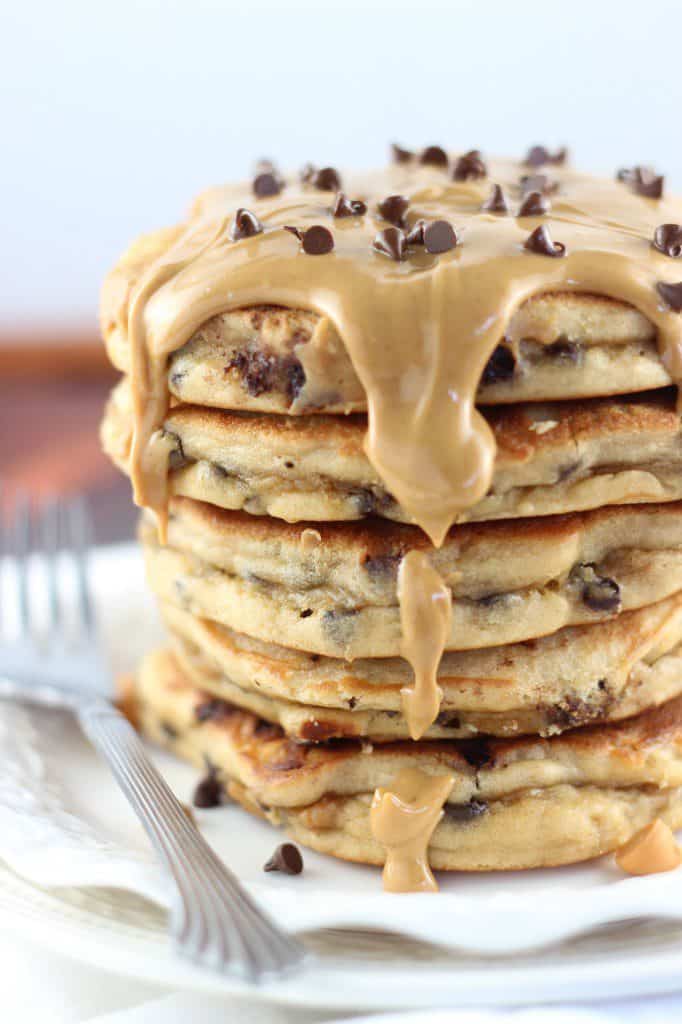 Ooey gooey and peanut buttery! Find the recipe here at The Gold Lining Girl.
Double Chocolate Pancakes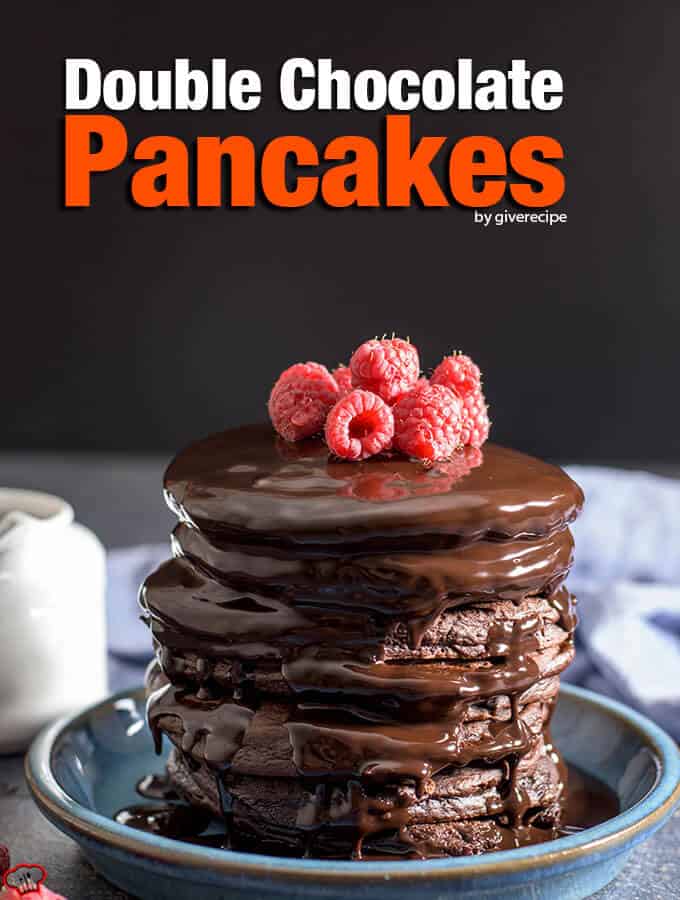 A chocolate lover's dream! Desserts for breakfast. Even without the chocolate ganache these are still delicious. Find the recipe here at GiveRecipe.com
Fluffy Pumpkin Pancakes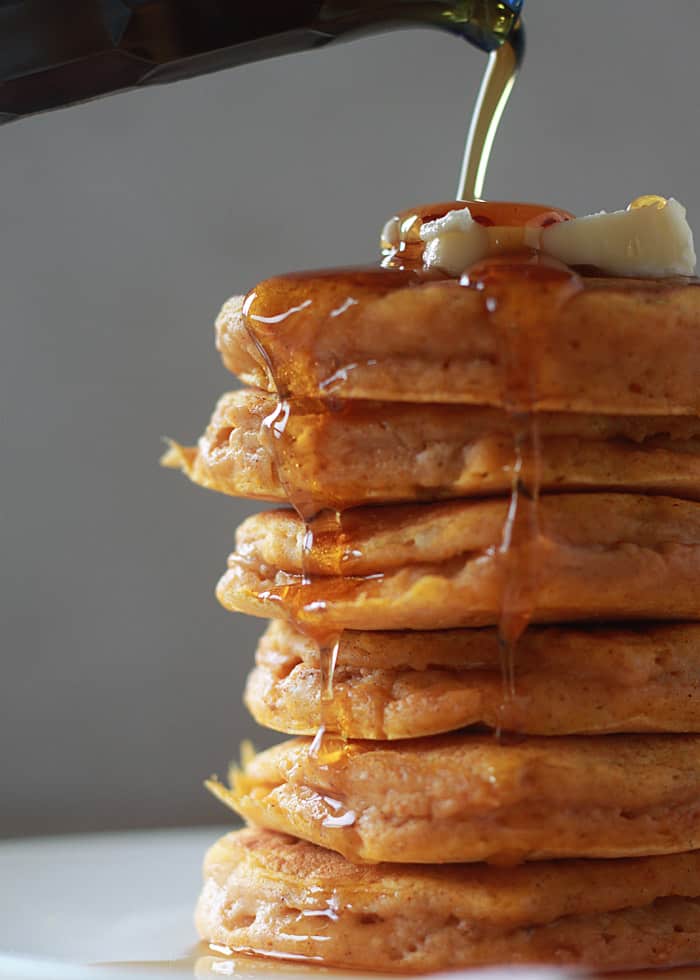 A perfect fall favorite! Fluffy, moist, and full of pumpkin. Find the recipe here at Kitchen Treaty.
Fluffy Japanese Pancakes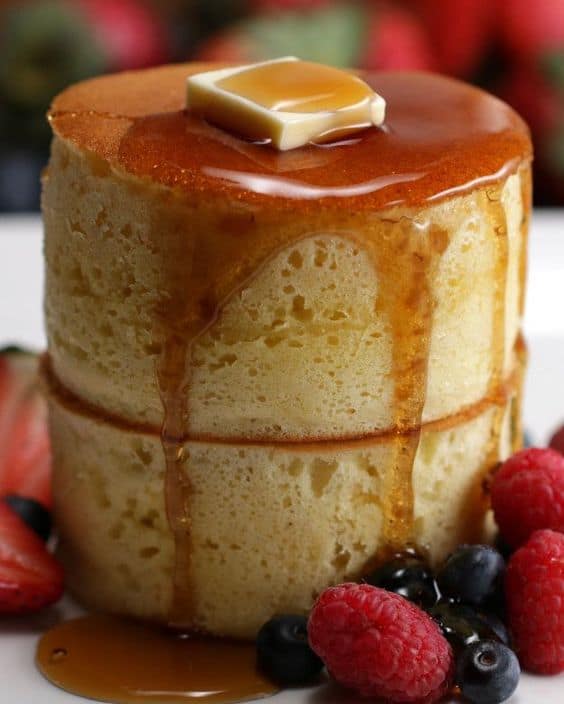 Make it International Pancake Day with these Japanese pancakes! They bake up sky high with the use of a cookie cutter or ring mold on a skillet. Light and fluffy, they can be topped with berries and syrup of your choice. You can find the recipe here at BuzzFeed.
Bonus Recipe: Vegan Beet Pancakes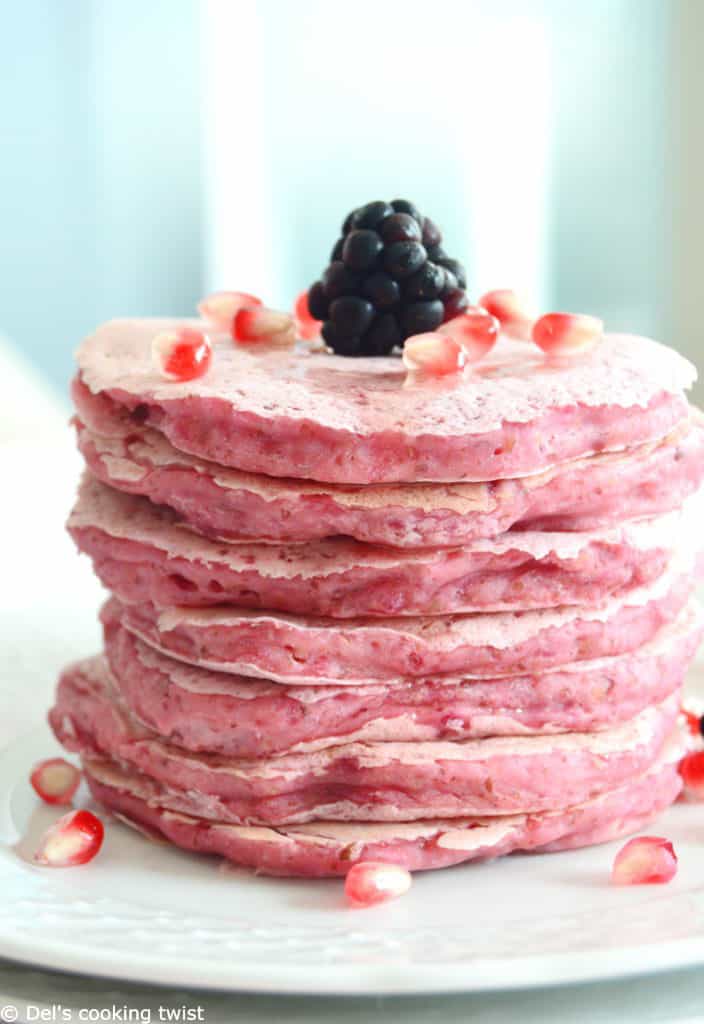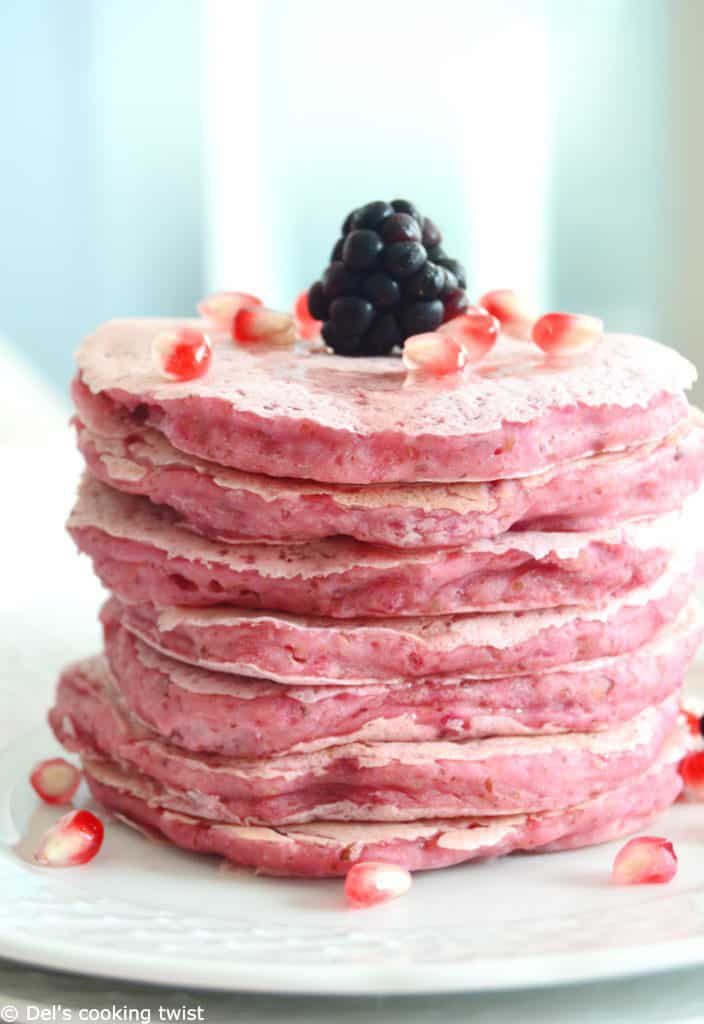 In preparation for breast cancer awareness month make these Vegan Beet Pancakes. These pancakes get their dainty color naturally from beets! Get the recipe here at Dels Cooking Twist.
What is your favorite pancake flavor?