Marry Me Chicken versus Engagement Chicken, Which Is Better?
Updated 2023
There are two famous chicken recipes said to be so magically delicious that they'll inspire a marriage proposal.
They also happen to be easy chicken dinner recipes with few ingredients.
The hottest new edition, Marry Me Chicken, is an easy creamy Sicilian Style skillet chicken that's currently one of the most sought after chicken recipes.
While the original recipe that started it all, Engagement or Proposal Chicken, is a rosemary lemon roasted chicken introduced to the world by renowned Chef Julia Child and later made famous by Glamour magazine.
It was said to be responsible for marriage proposals across the world of celebrities such as shock jock Howard Stern, and even Royalty.
How does each recipe stack up against each other and which one is better?
We were curious to find out so we made them both. We'll not only give you each recipe but a comparative review of how they matched up.
Whether you're looking for a proposal or have NO cooking skills and need to impress guests for dinner, you've DEFINITELY come to the right place.
One thing we both agree is every person should have atleast one of these recipes in their cooking arsenal, but now you'll have two!
DON'T FORGET TO PIN THIS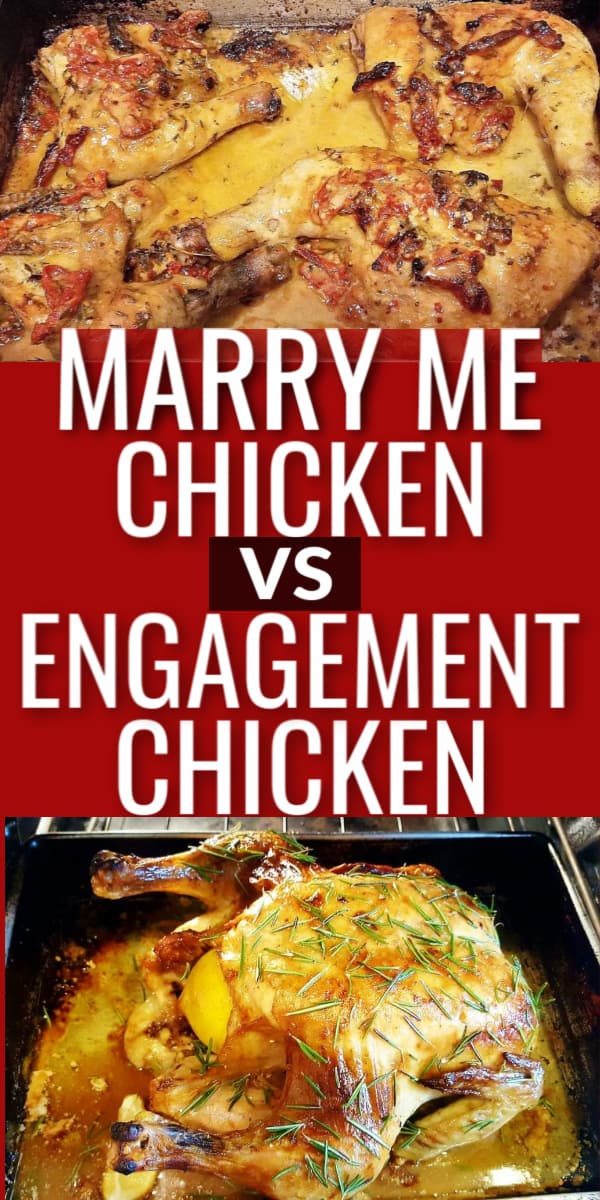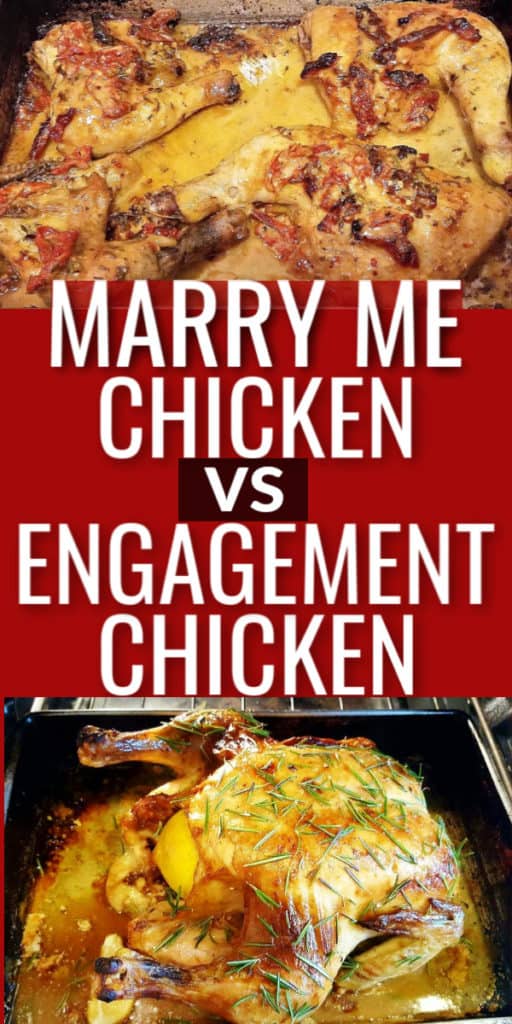 Marry Me Chicken Recipe
It was only 3 years ago that this chicken recipe burst on the scene as the hottest new magical recipe that will inspire a proposal.
Many love it's delicious rich and creamy flavor, and fail proof preparation. It takes 30 minutes or less to whip up but looks and tastes like a gourmet meal.
Although the cream, cheese, and dark chicken meat up the fat content, it can still work well with a Keto diet and you can substitute the cream with lactose free alternatives.
If you don't like spice, omit the red pepper flakes or reduce the amount to 1/2 tsp or a pinch. The teaspoon the recipe calls for definitely adds a noticeable kick that some may not like.
We'd highly recommend making double the sauce and serving the chicken over a bed of pasta or zucchini noodles. Pair it up with a red wine and you have the perfect Sicilian meal.
Since this recipe requires more ingredients than Engagement Chicken, it costs more to make, but you may already have some of the following items in your pantry.
Ingredients
1 tbsp.

extra-virgin olive oil

4

bone-in, skin-on chicken thighs

Kosher salt

Freshly ground black pepper

2

cloves garlic, minced

1 tbsp.

fresh thyme leaves

1 tsp.

crushed red pepper flakes

3/4 c.

low-sodium chicken broth

1/2 c.

heavy cream

1/2 c.

chopped sun-dried tomatoes (we used a bag from Trader Joe's for 1.99)

1/4 c.

freshly grated Parmesan

Freshly torn basil, for serving

Directions
Preheat oven to 375°
Heat oil on medium or high heat in a large skillet.
Season chicken generously with salt and pepper and add to skillet.
Sear chicken, starting with skin-side down, 4 to 5 minutes per side until golden.
Transfer chicken to a plate.
Add garlic, thyme, and red pepper flakes to skillet. Cook until fragrant (1 minute).
Next stir in broth, heavy cream, sun-dried tomatoes, Parmesan and season with more salt.
Bring to a simmer, then return chicken to skillet, skin-side up.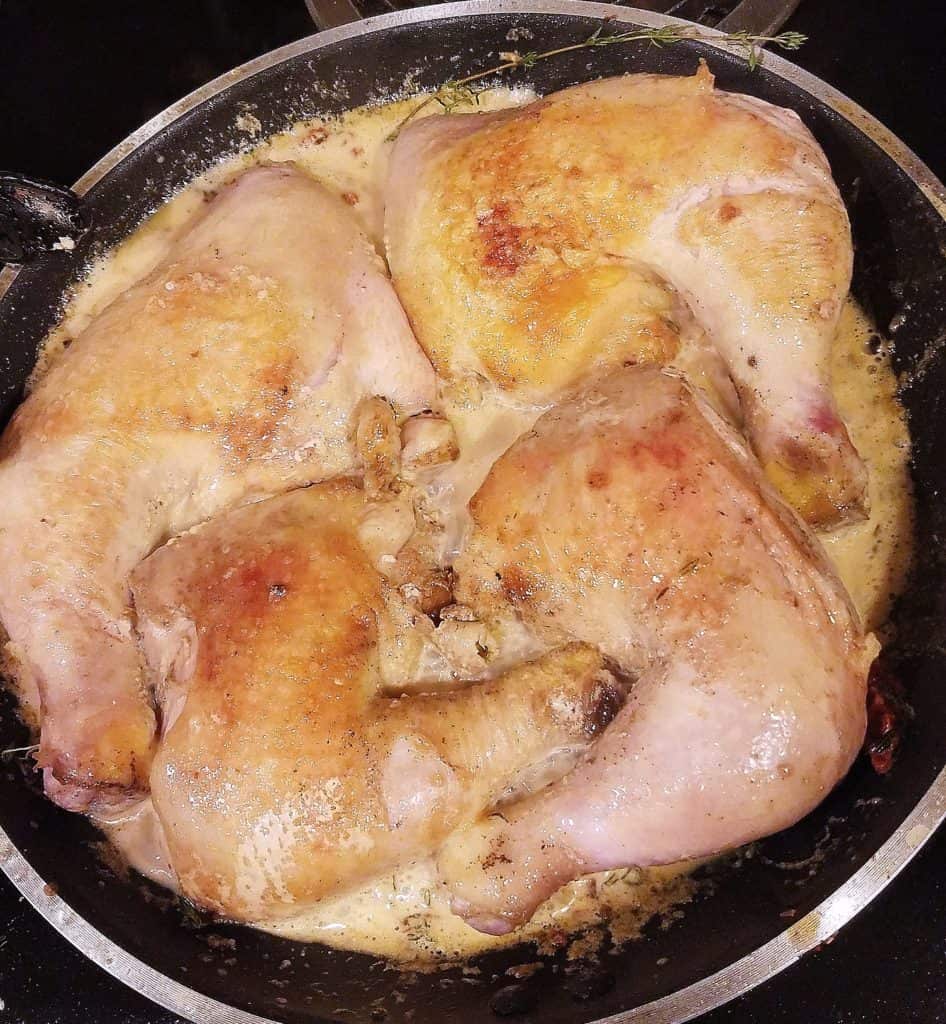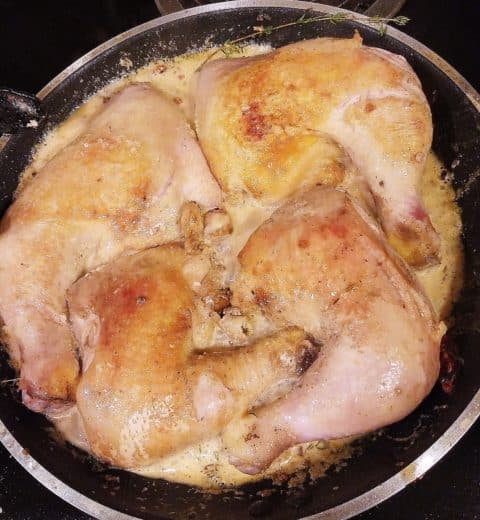 9. If using an oven safe skillet, transfer skillet to oven and bake until chicken is cooked through, 17 to 20 mins (and juices run clear when chicken is pierced with a knife). If not using an oven safe skillet transfer contents of skillet to an oven safe pan before baking.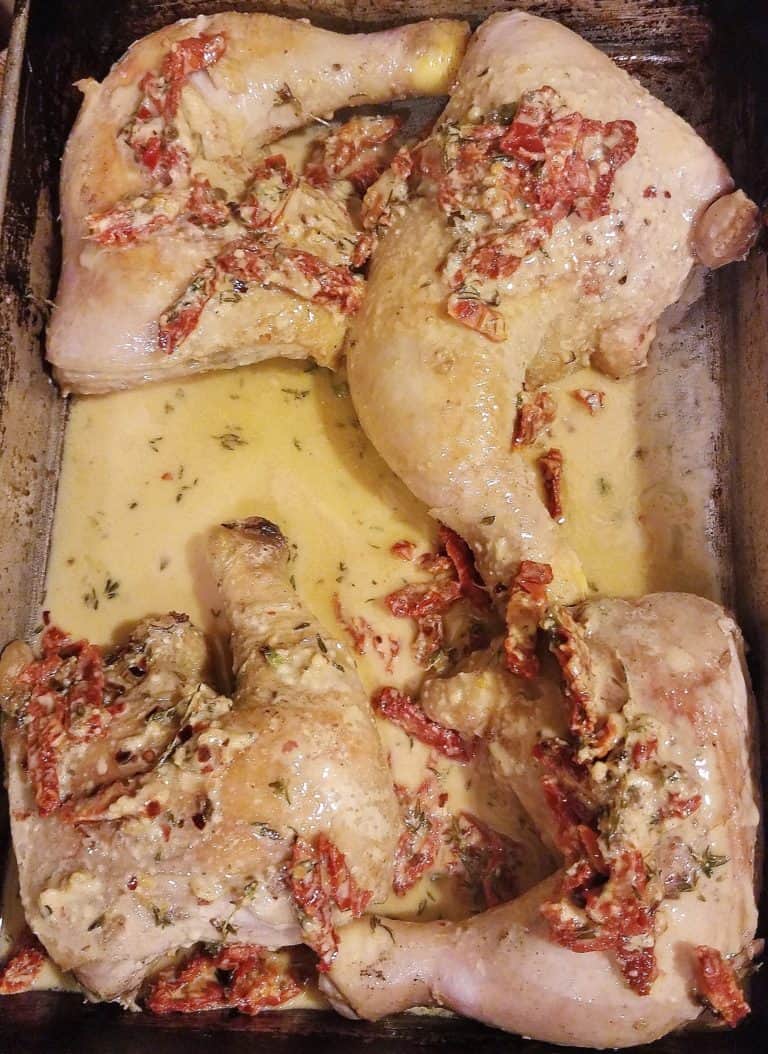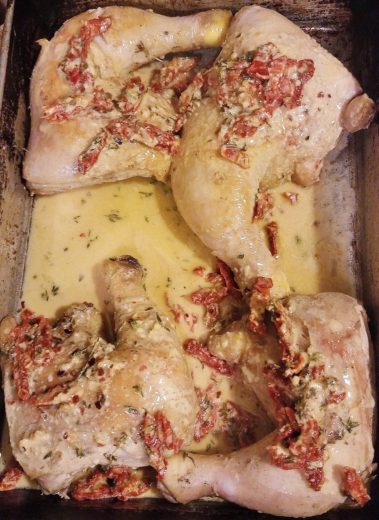 10. Garnish with basil and serve over a bed of pasta, zucchini noodles or rice, or pair with your favorite side dishes of choice and a bottle of red wine.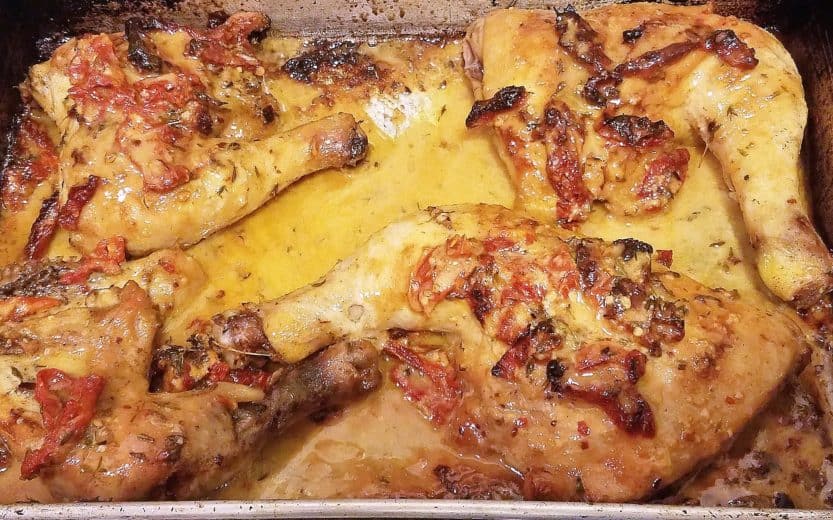 ---
Engagement Chicken Recipe
They call it Engagement Chicken, an easy recipe so magical it'll make anyone propose and we found out why.
Not only is it exceptionally delicious but it works!! One of us actually received a proposal!
With just a handful of ingredients not only can you make chicken that people swear is the best they've ever had, but they'll think you slaved all day to do it.
Don't forget to pin it for later..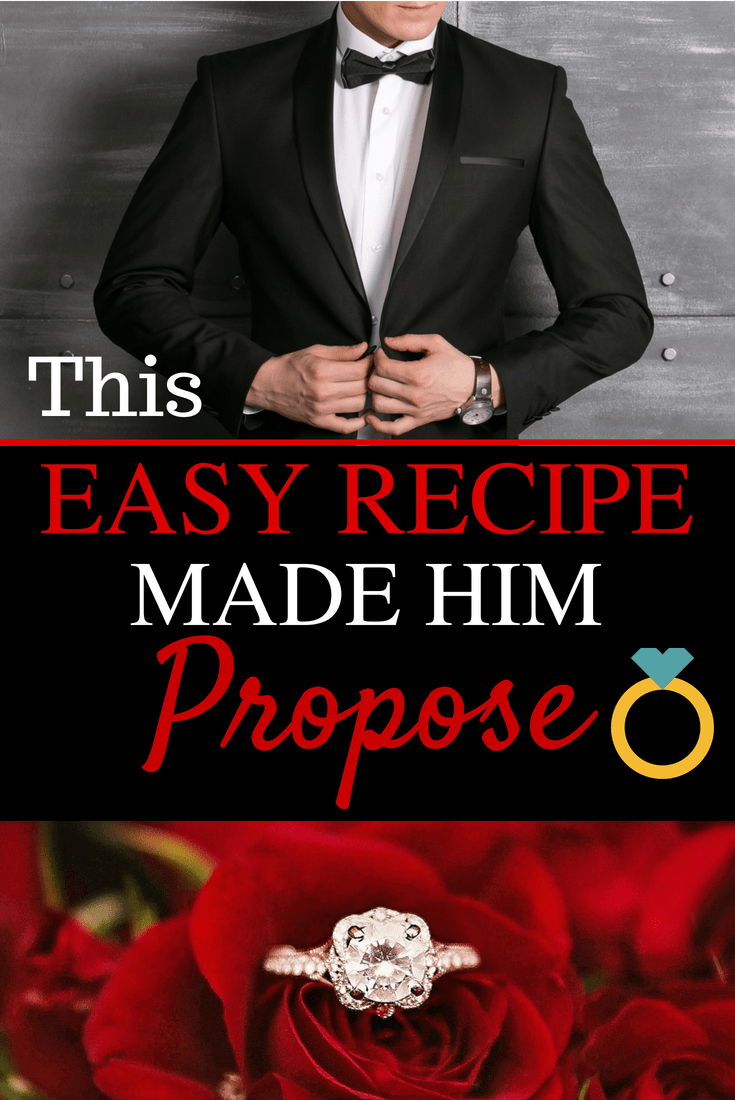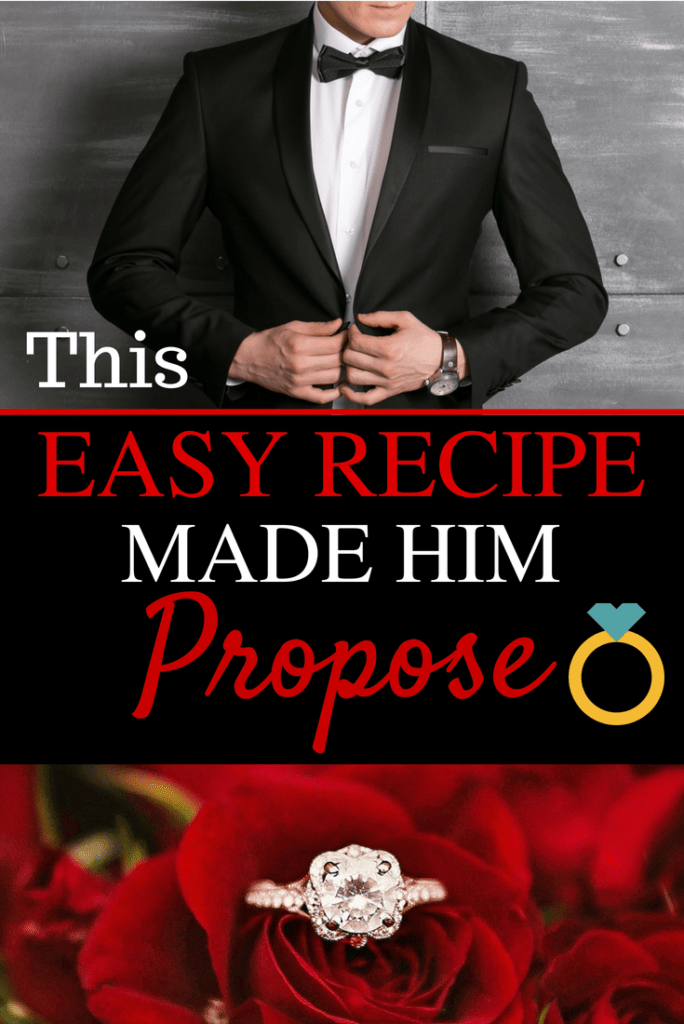 Divorced radio shock jock Howard Stern raved about this Chicken on air after his then girlfriend made it for him for dinner, 3 years later he proposed to her after having vowed to NEVER marry again.
Prince Harry also popped the question to Megan Markle after they cooked engagement chicken together.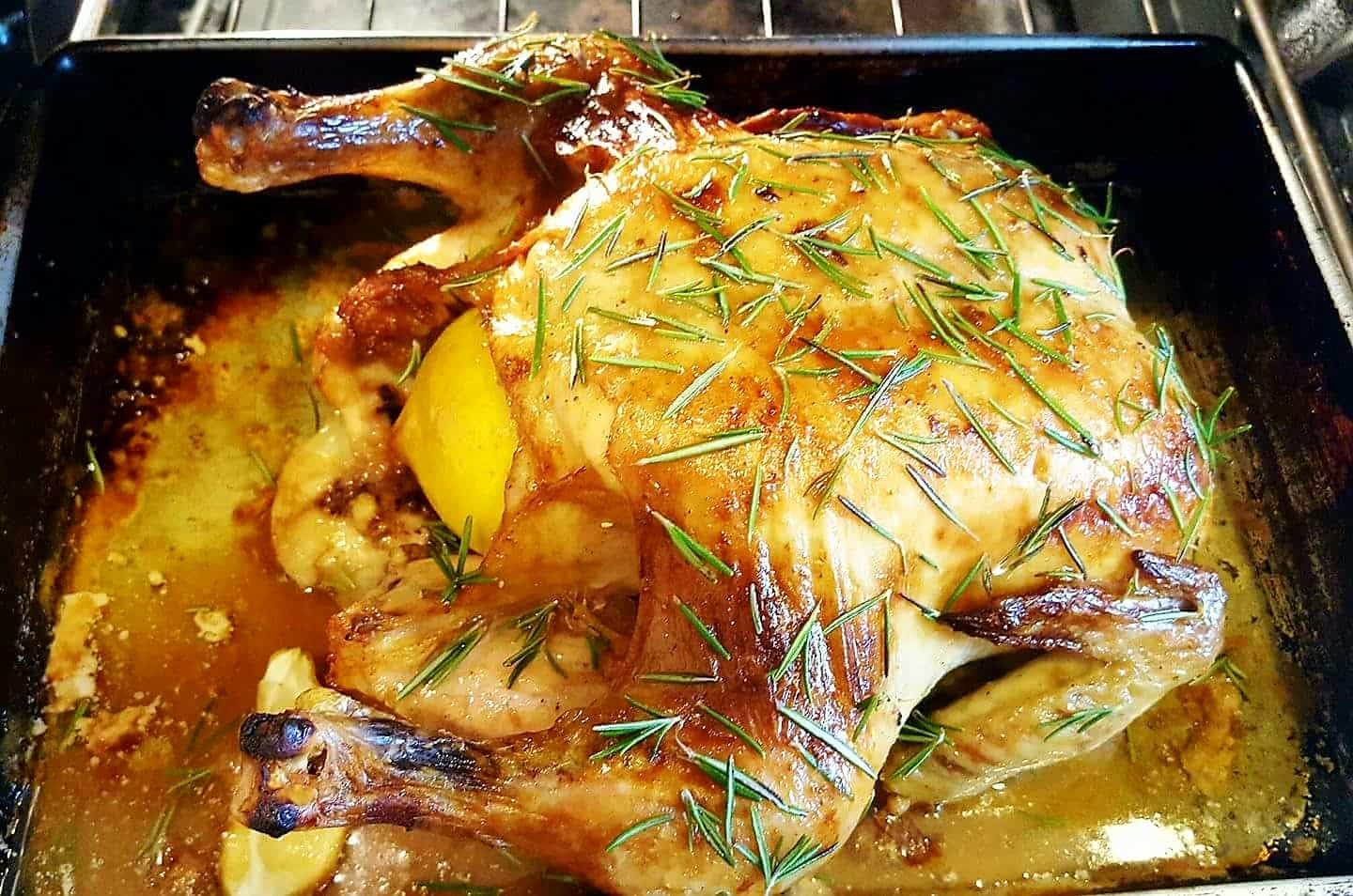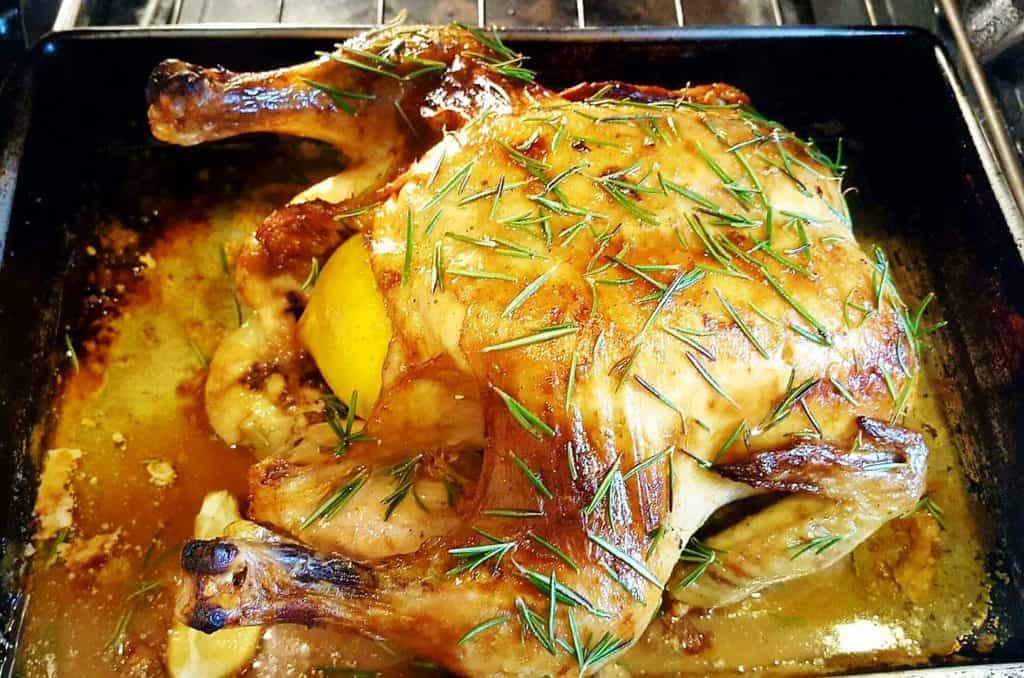 We made it for the first time over the holidays, everyone went CRAZY and asked us for the recipe.
Our favorite part is it can satisfy just about all dietary restrictions except for vegan. So if you're in need of a super simple dinner recipe that's sure to impress don't hesitate to try this and let us know what you think.
Recipe Ingredients (If using a larger chicken increase ingredients accordingly)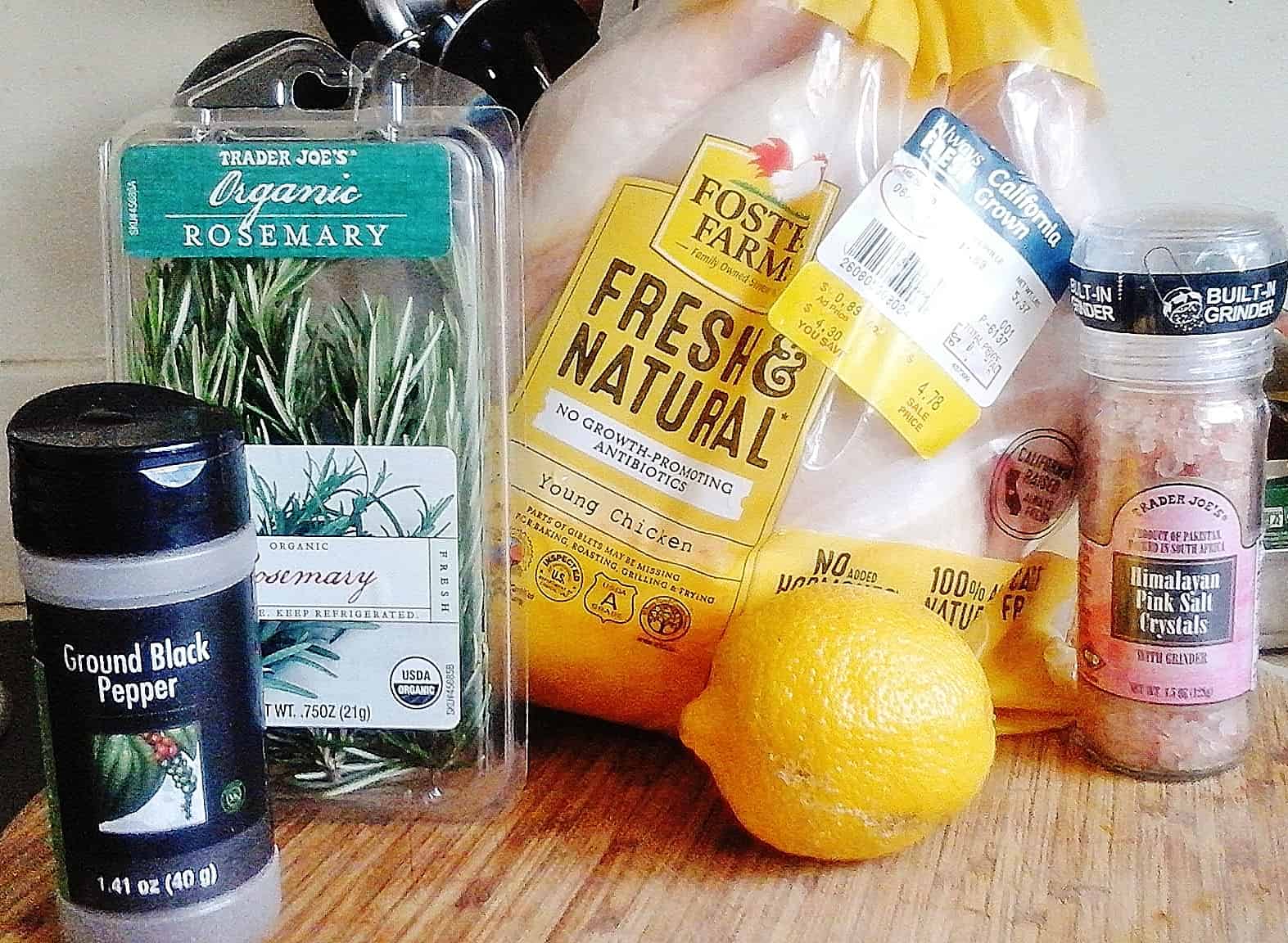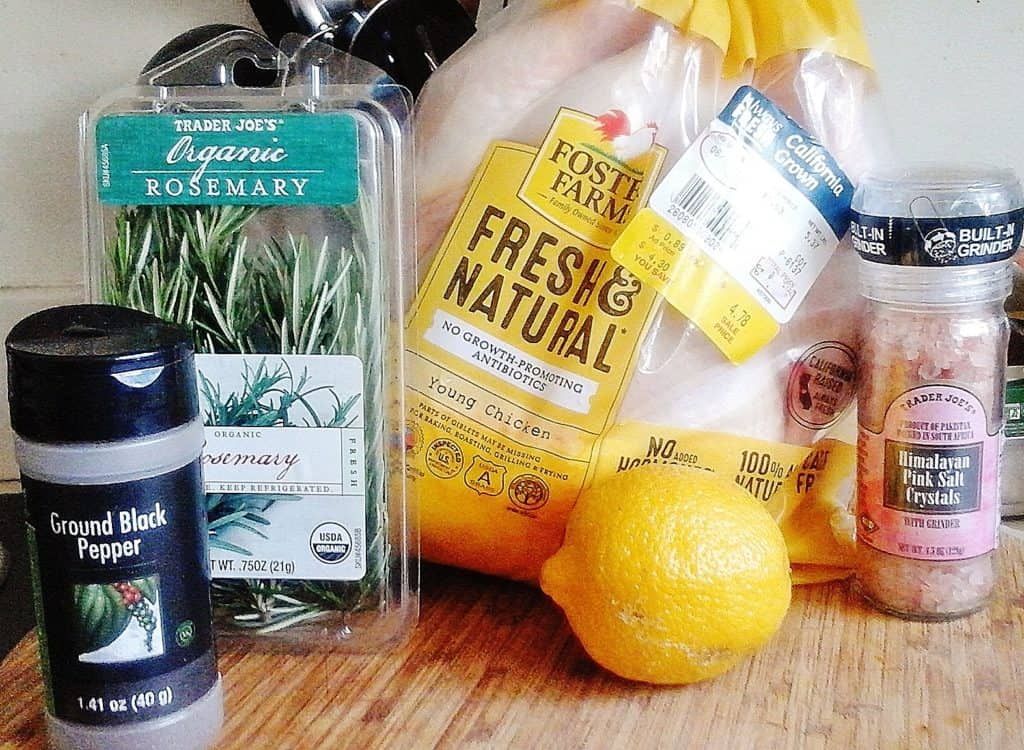 1 whole chicken 4lbs (hormone free or grass fed preferred)
1/2 c fresh lemon juice and 1-3 whole lemons
1 tablespoon coarse Sea or Kosher salt
1/2 teaspoon freshly ground pepper
4 Rosemary sprigs
4 Sage springs (optional)
8 Thyme sprigs (optional)
1 bunch flat leaf Parsley (optional)
Poultry thermometer
Directions
Preheat oven to 400°F.
Remove the giblets from the chicken and wash it inside and out with cold water.

3. Let the chicken drain in a colander for 2 minutes, cavity hole down.
4. Shake and pat dry with paper towels.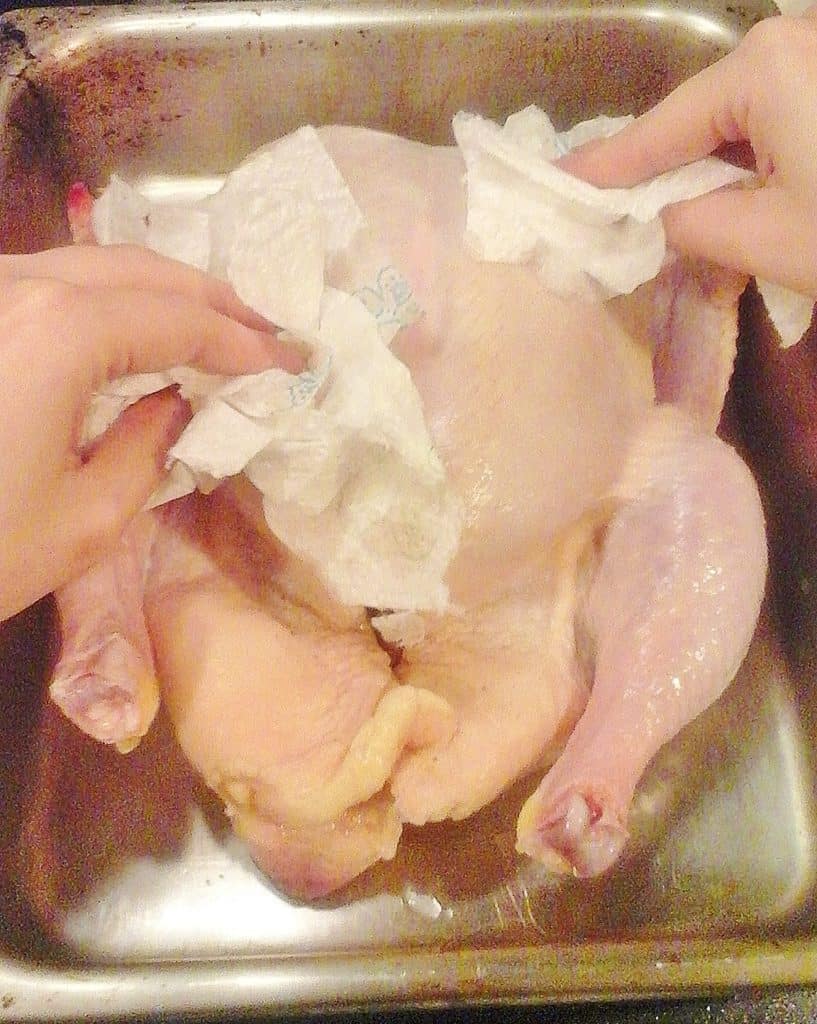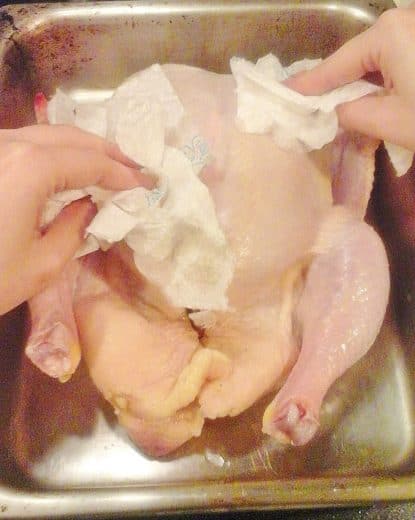 5. Place chicken in a medium roasting pan.
6. Pour the lemon juice all over the chicken, both inside and out.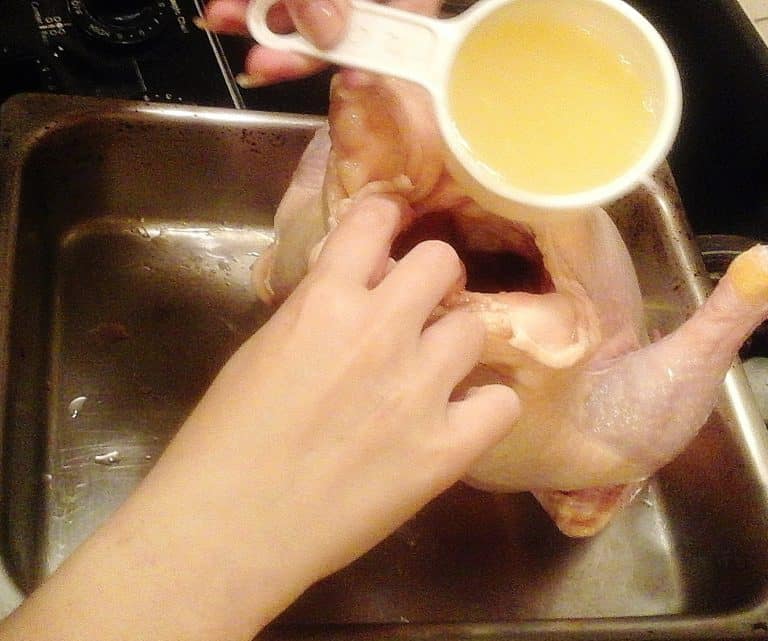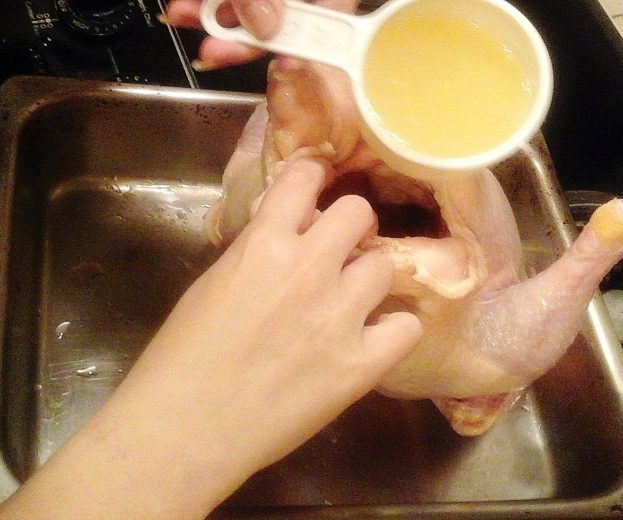 7. Season the chicken all over with salt and pepper inside and out and place breast-side down in pan.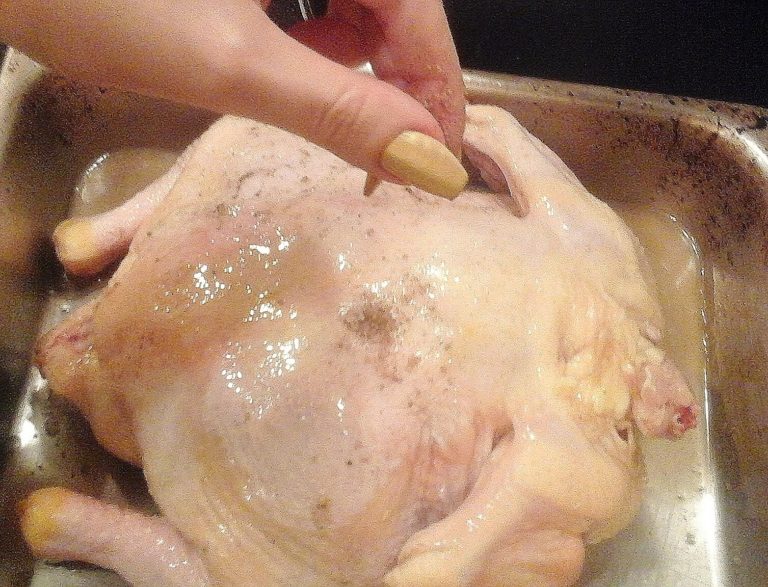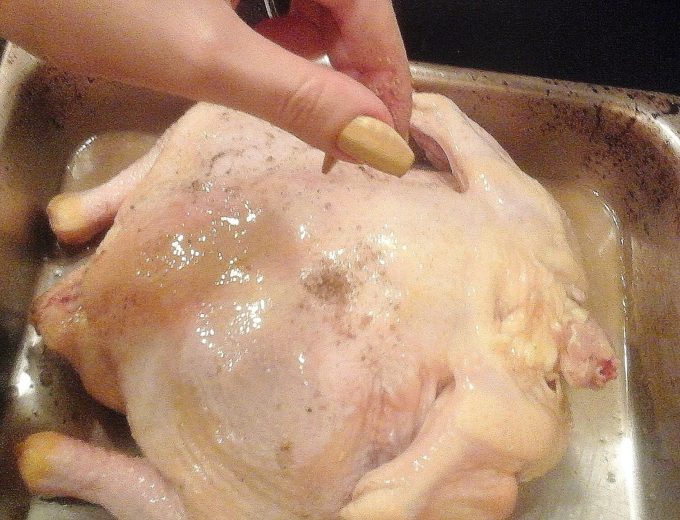 8. Prick 1-2 whole lemons three times each in three different places with a fork.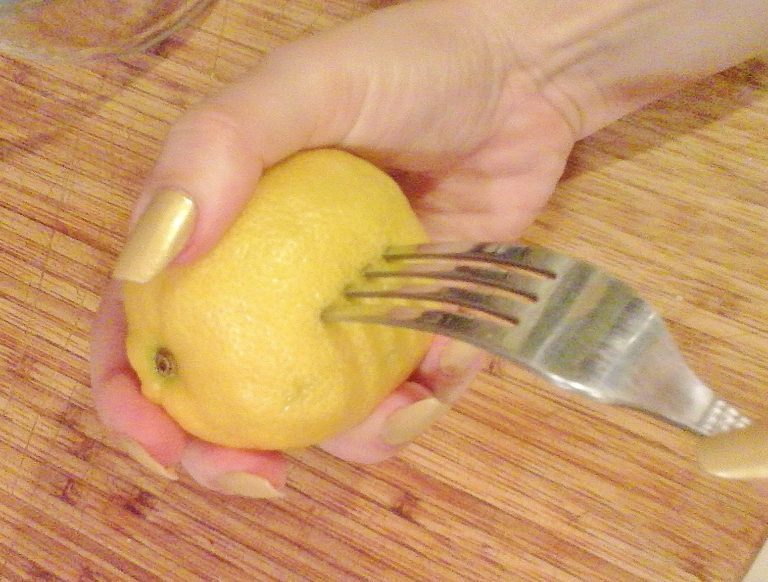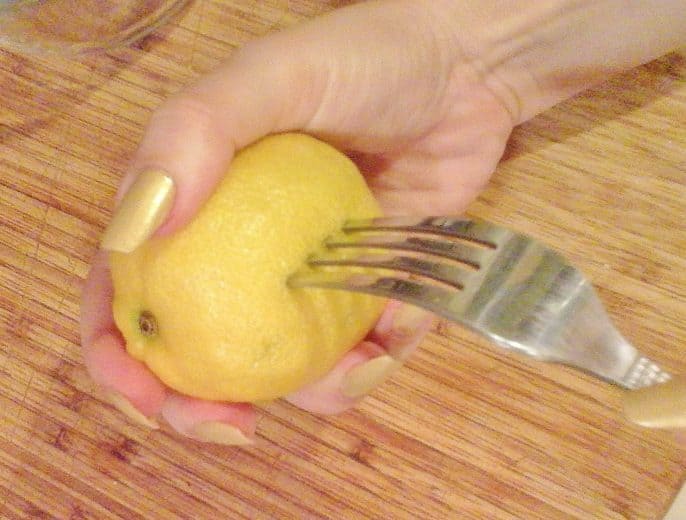 9. Place them deep inside the cavity with the chicken breast side down. Chicken cavity size may vary, so if one lemon is partly sticking out, that's fine.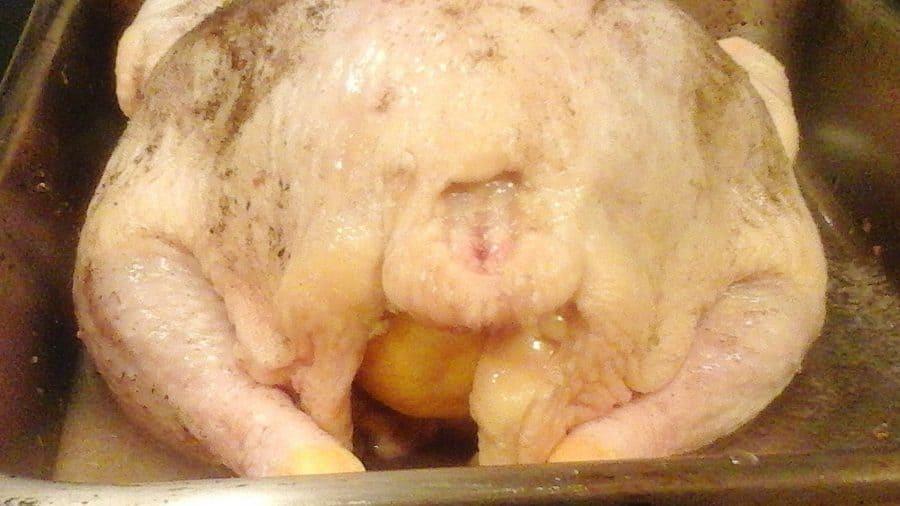 (Tip: If the lemons are stiff, roll them on the counter top with your palm before pricking to get the juices flowing.)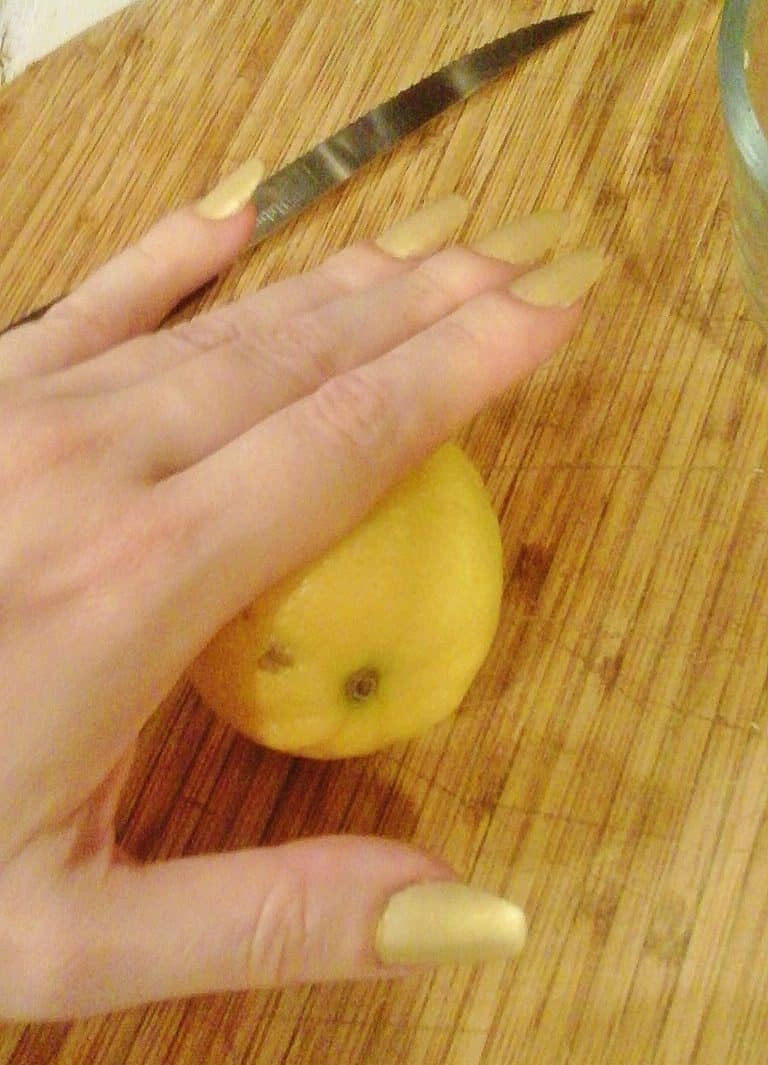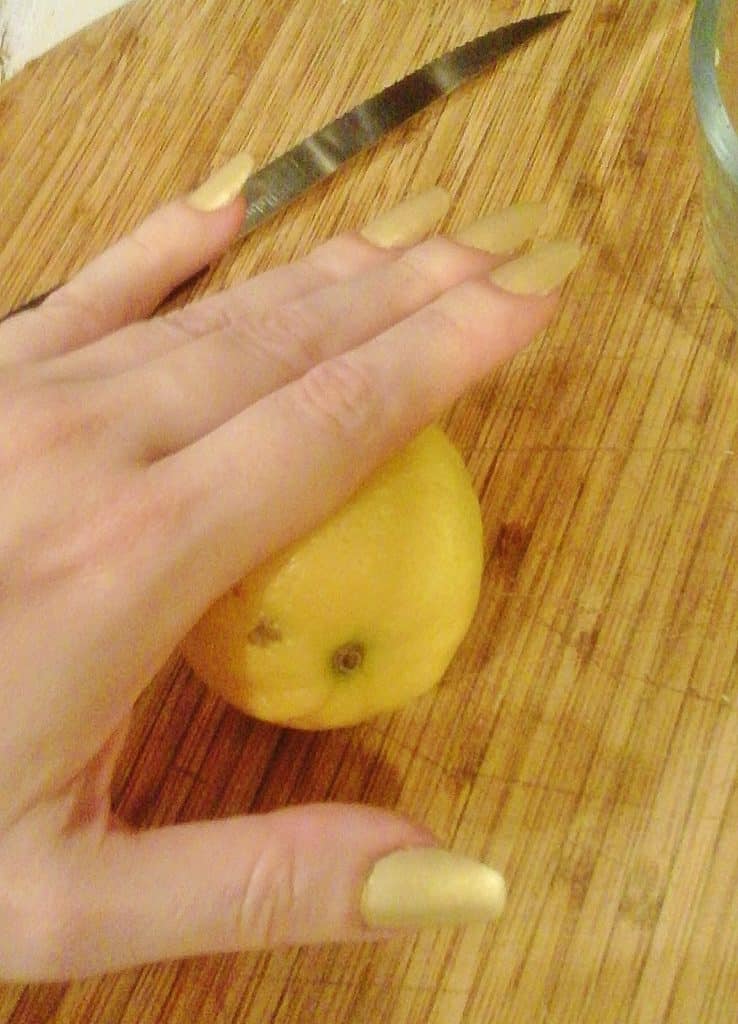 10. Put the chicken in the oven (breast side down in pan), lower the oven temperature to 350°F, and roast, uncovered, for 15 minutes.
11. Remove the roasting pan from the oven.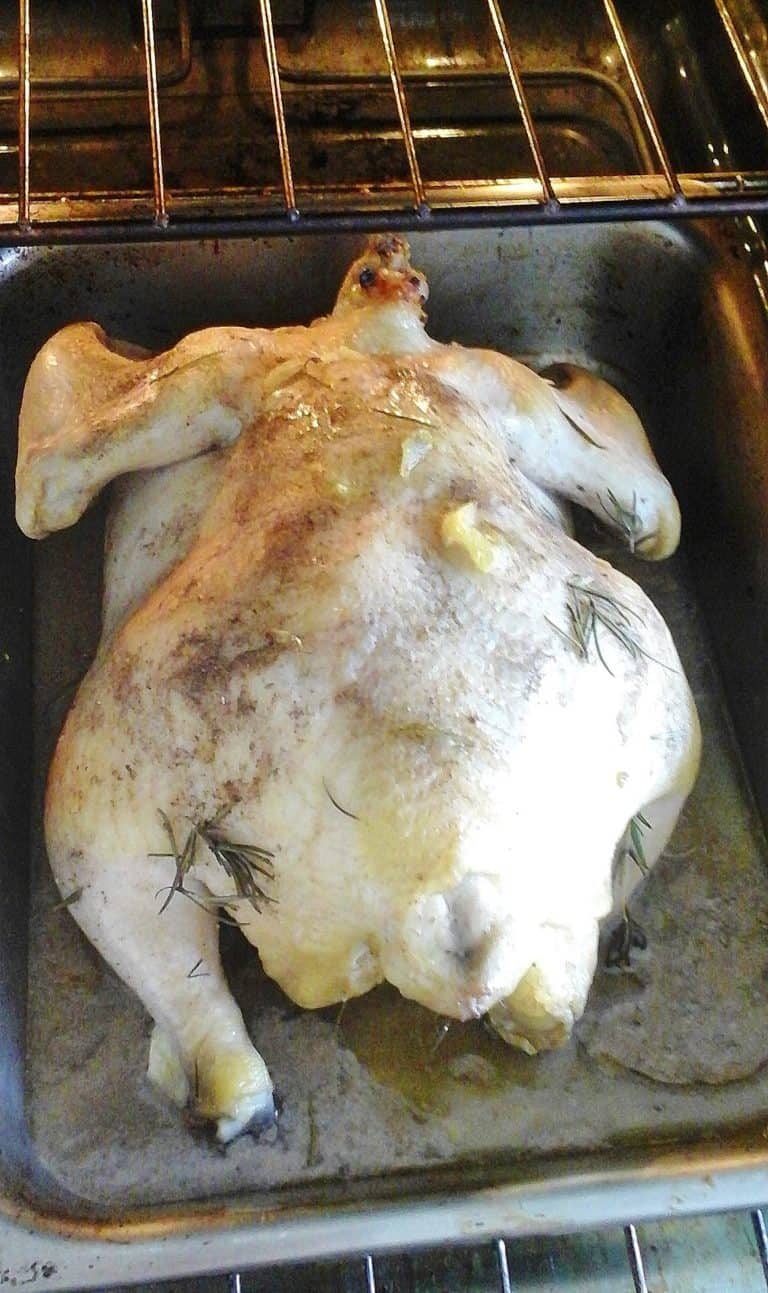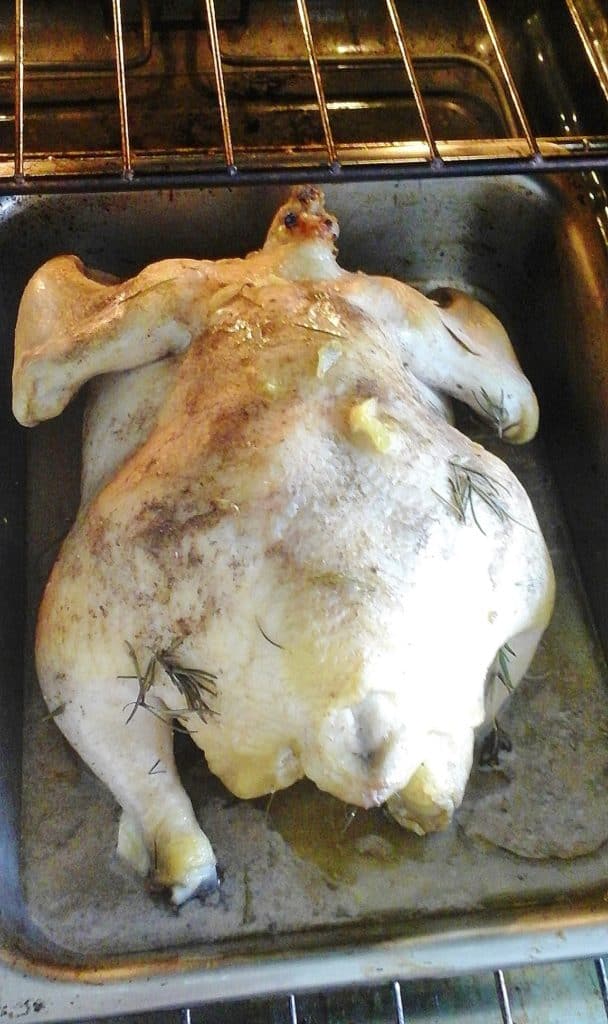 12. Using tongs or two wooden spoons, turn the chicken breast- side up.
13. Return the chicken to the oven and roast for about 1 hour to 1 hour and 15 minutes or until a meat thermometer reads 180°F and the juices run clear when the thigh is pricked with a fork. Continue roasting if necessary. Keep in mind that cooking times in different ovens vary; roasting a chicken at 350°F takes approximately 18-20 minutes per pound, plus an additional 15 minutes.
14. Take the chicken out of the oven and while hot sprinkle with Rosemary leaves (and optional spices) to your liking.
15. Let the chicken rest for 10 minutes before carving. And here's the secret: Pour the juices from the roasting pan on top of the sliced chicken— this is the "marry me juice." Garnish with fresh herbs and lemon slices.
---
So there you have it the Marry Me Chicken Recipe versus Engagement Chicken recipe.
While these two recipes couldn't be anymore different, they're equally delicious.
One is a light, citrus, herb roasted chicken that's low fat, low carb and made with few ingredients, while the other is a rich, creamy, pan fried Italian style chicken.
If you're looking for a light, herb roasted chicken recipe that fits any diet, uses few ingredients, and don't mind sparing 1 1/2 to 2 hours to bake it, then we'd say go for Engagement Chicken.
Keep in mind most of the cook time is done in the oven, so you are free to take a shower, clean, up or prepare side dishes while it cooks, but you may need an extra set of hands to prep the bird. We like to make sure that the chicken is seasoned and juiced inside and out including under the skin.
You also will need a cooking thermometer to prevent overcooking and drying out the bird.
If you're short on time, need a recipe that you can't mess up, love Italian food, and like rich decadent meals but don't mind spending a little more for extra ingredients, hands down the Marry Me Chicken is your recipe! Like we said before throw in some pasta and you have a very filling meal that's bound to get you a proposal.
Since both dishes are so different it's hard to pick just one, we recommend placing both in your emergency recipe arsenal.
Personally, we make Engagement Chicken more often, because when done right, it's the perfect classic roasted chicken that also happens to be low fat.
Although Marry Me Chicken takes less time and is easier to make, we reserve it for special occasions when we don't mind splurging or are entertaining others that want decadence.
It's your turn to dish, let us know which one you like better. If you get a proposal after serving either dish, we'd love to hear about it.
Don't Forget To Pin It…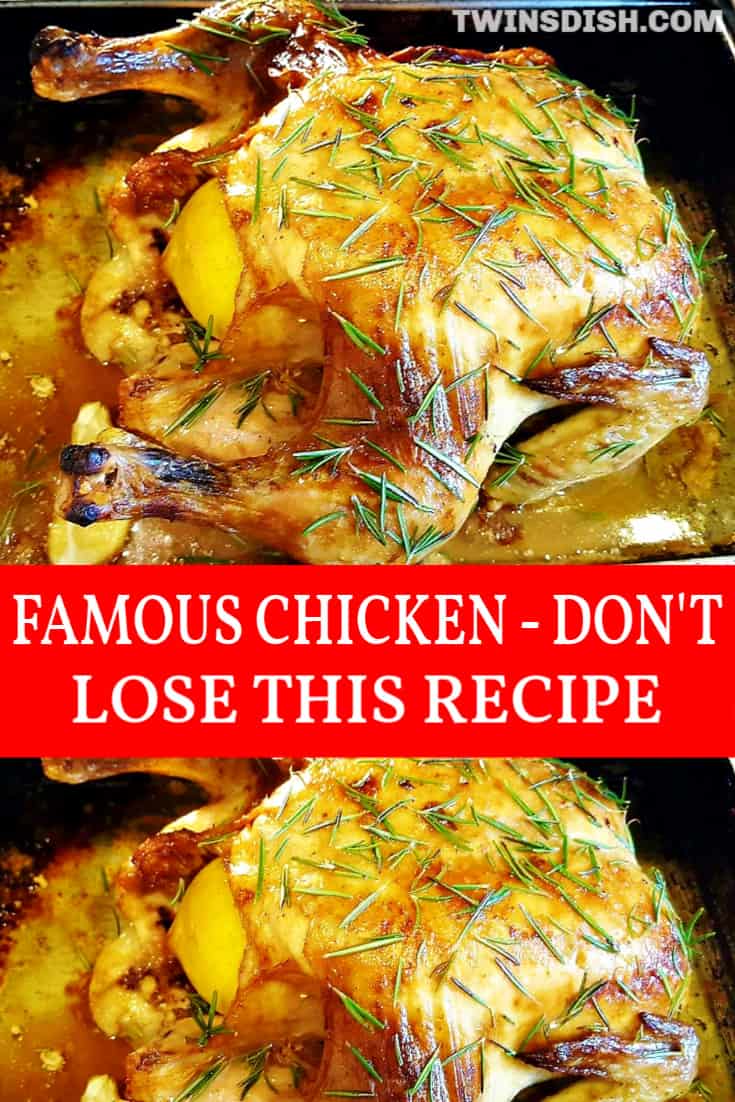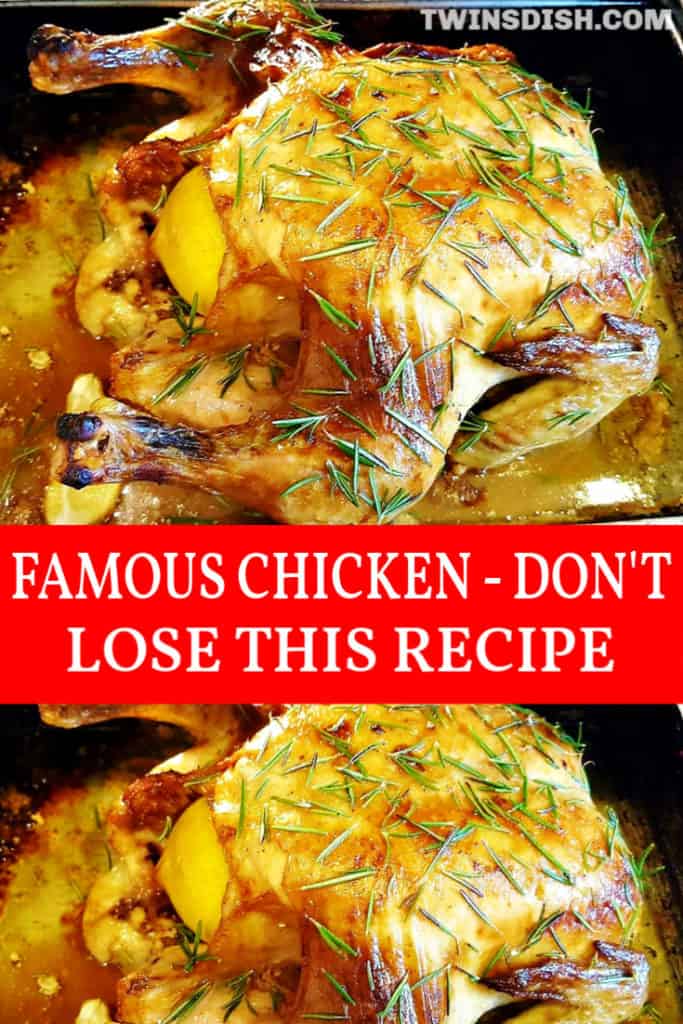 If you enjoyed this post, you may also like: