We gathered together a special collection of the best DIY Father's Day gift ideas for every type of Dad or Grandpa. Most of them are easy enough for even little kids to make and have the potential to be treasured keepsakes. All of them will make Dad feel appreciated for being the Hero he is.
Pin it for later.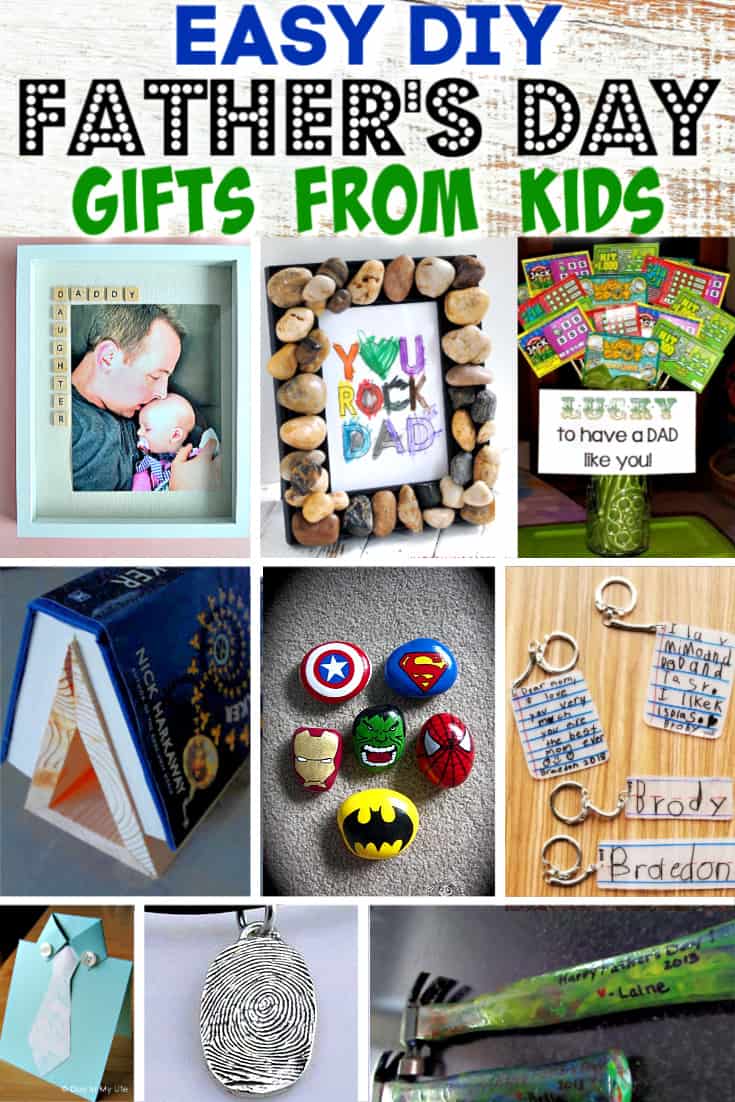 DECORATED HAMMER
Most men love their hammers! Customizing one (above) with paint, Sharpies, or even pictures is a great useful gift he'll love. Be sure to use a sealant to make the design last.
---
FRAMED KEEPSAKES
The tutorial for this precious We Love Daddy picture uses design software but you could easily make this by tracing letter stencils over the photos and cutting them out.
We found this darling Marvel keepsake on Etsy but it could easily be DIY. The message is on target.
---
FINGER PRINT PENDANT
This fingerprint pendant would be a great gift for Dads and even Grandpas. It makes a nice keychain or pendant.
---
Shrinky Dinks
Make an adorable shrinky dink pin or key chain with Dad's favorite photos.
You can even write a whole note to Dad.
---
MAN BOUQUETS
Bouquets are not just for Mother's Day anymore. Get some of Dad's favorite things and arrange them in one of these touching gifts. You can really get creative, it's so easy and so much fun!
This man bouquet idea merges lotto tickets AND alcohol.
You can even easily make him a bouquet with candy.
---
MAN CAKES
---
ROCK ART
By far the easiest craft to make is rock art. Not only are stones fun to collect and easy to get but they can be decorated with just about anything and even glued together to make a heartfelt gift any Dad would cherish. Here are the best Father's day Rock crafts…
Write how much you love dad on a pretty stone with a sharpie for a beautiful paperweight keepsake. You could even make a rock frame with these.
Dads really are super heroes…so these painted stones are perfect….we even want them!
---
HANDPRINT BASEBALL
You can make the following craft easily with just about any ball you want. It's a darling keepsake.
---
MUGS
You or kids can write everything you love about Dad with sharpies on a $1 mug and after a few minutes in the oven it'll become a treasured keepsake he can drink his morning coffee out of everyday. What a great reminder!
---
CROCHET EYEGLASS HOLDER
How cute is this eyeglass holder?? If you know how to crochet this would make an adorable Father's day gift, even for Grandpa.
---
PICTURE BOOKMARK
You and the kids can have a great time taking funny pics for these adorable book marks. If Dad or Grandpa is a bookworm, he'll definitely love these…they're super easy too.
---
WOOD BOOKSTAND
If you're into woodwork (or know someone who is), this handy DIY bookstand requires wood glue and a saw to make. Younger kids won't be able to help build it but they can paint and decorate it.
---
CARDS
This adorable card is super easy and fun to make but beats out most store bought cards. Kids will enjoy this craft.
This card is a bit more complex but great for fancy Dads and looks like an expensive Papyrus card.
Once you fold this origami card, younger kids can customize them.
We're making for our Dad this super hero card this year not just because it's easy but because he's our super hero.
The adorable little punny candy card above is sure to give him the feels.
---
GOODIE BAG CRAFT
We hope this list of DIY Father's Day gifts helps you create something as special as the DAD you're making it for. Fathers are SO important in this world, we adore ours'. To all the amazing super hero Dads out there, we salute you!
LOVE,


Pin It.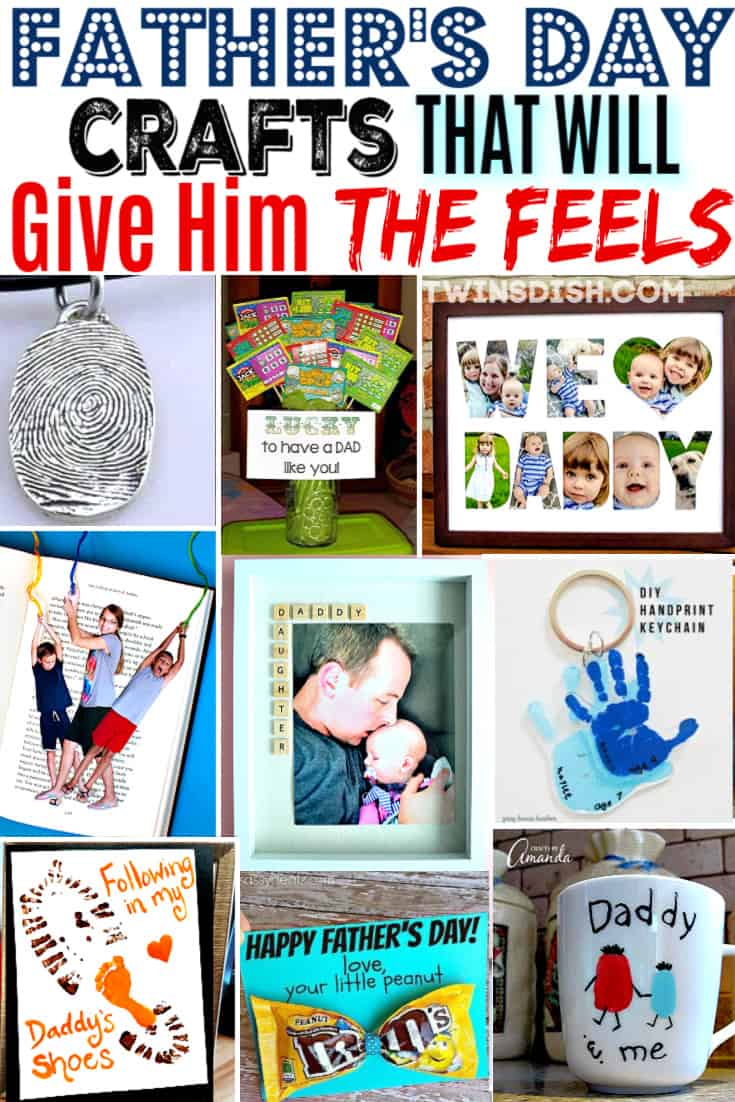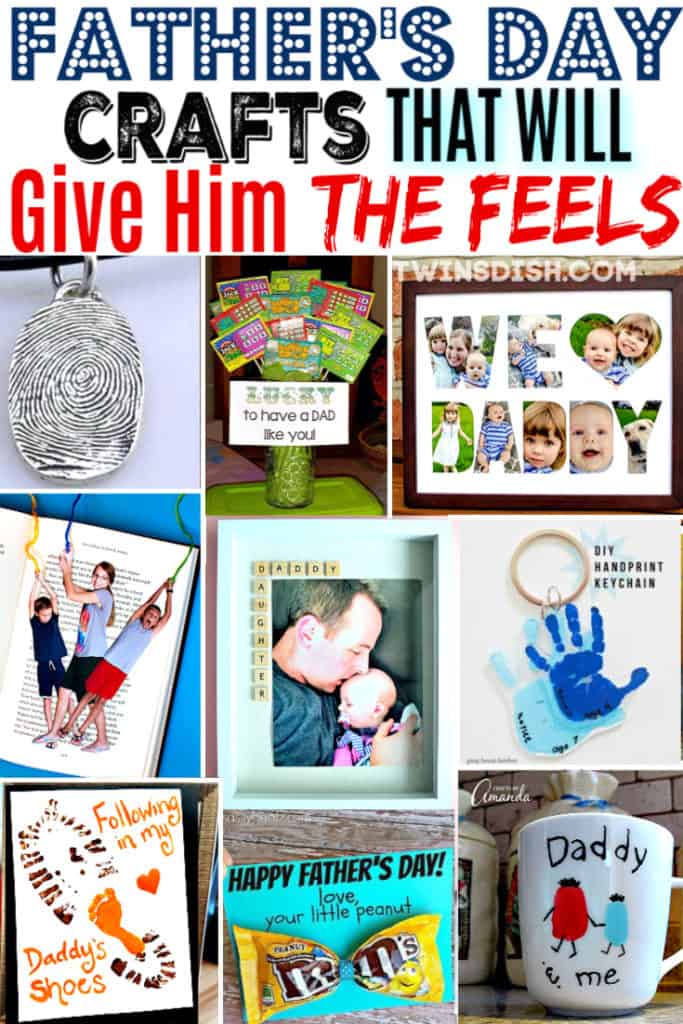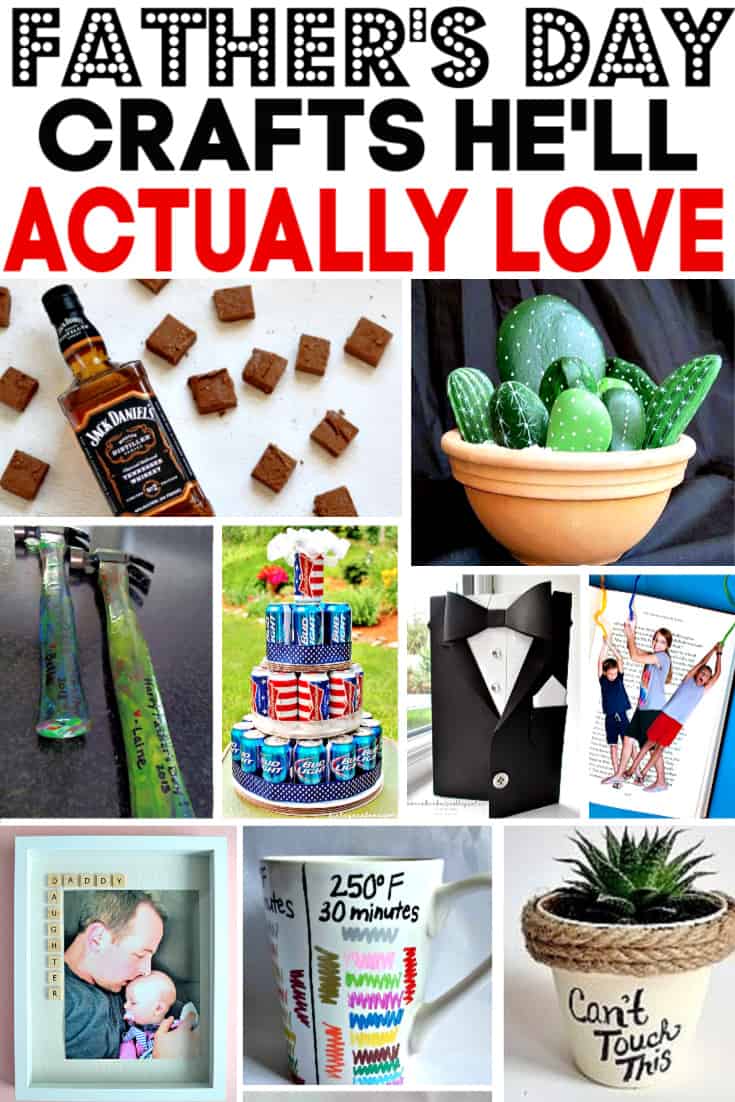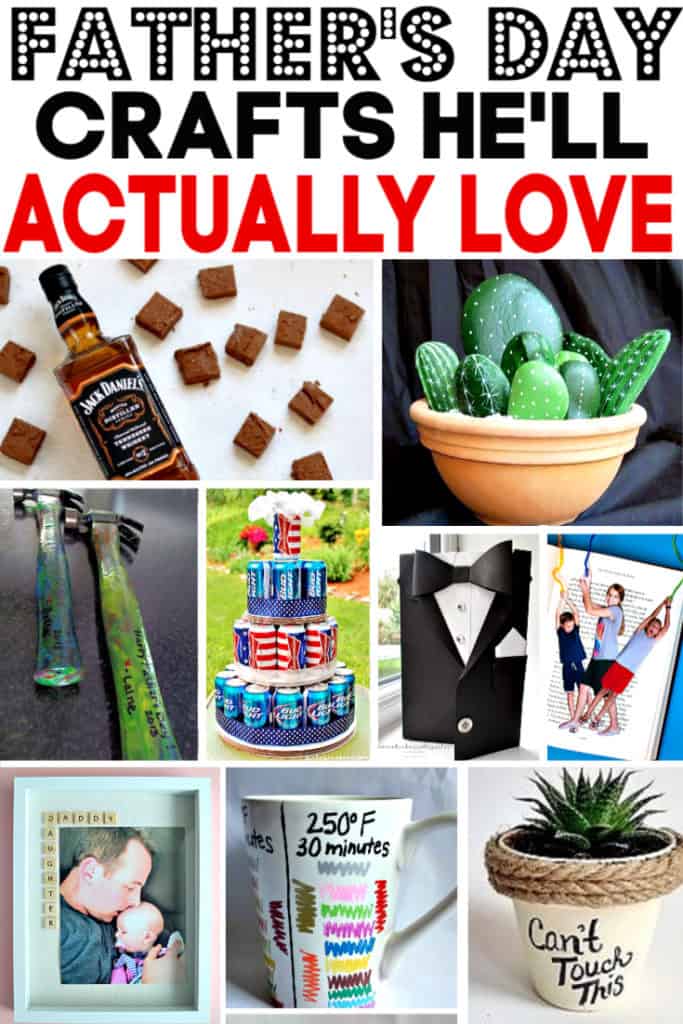 Posts You May Like…