Free Graduation Party Ideas
Update January 23, 2023
Congrats Grad, you survived School and now you deserve a party!
If you have a tiny budget or are just simply looking to save money on your Graduation party look no further.
We're about to dish on 10 Graduation party ideas we've seen people pay for that you can get for free!
We've also thrown in creative ideas on how to utilize things you already have to build the Graduation party of your dreams on the tiniest budget.
Be sure to PIN this post and keep checking back as we add more free ideas all of the time.
1. Don't Spend On Seating
Borrow Tables and Chairs from your School – Just go to your school or your brother or sisters school and ask if they'd loan you their tables and chairs for your Grad Party!
We have been doing this for years. Ask for availability as early as 2 to 4 months in advance for your Grad Party date (so no one else gets them), ask what time you can pick them up, and have access to a pick up truck to transport them.
Schools are paid for by taxpayer dollars, so you're allowed to borrow their supplies.
You can also ask your Church or ask the neighbors if they have any seating you can borrow.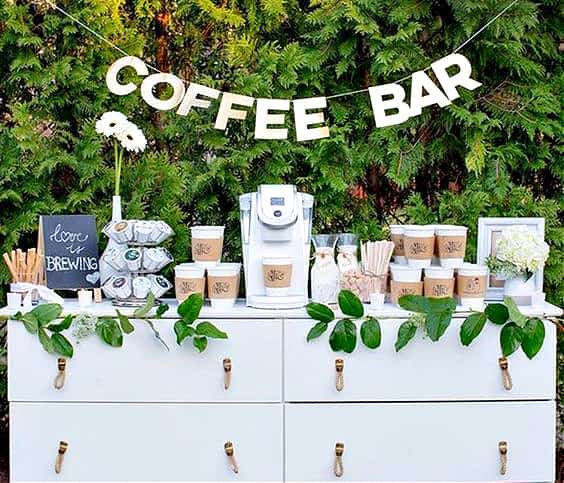 Repurpose Your Furniture- Pull out any extra sofas, chairs, chest of drawers, coffee or end tables, and patio seating from your home to use for the party.
Try Second Hand/Thrift Stores – You can probably find dirt cheap tables and chairs there too. Once the party is done just take them back.
2. Utilize FREE Pallet Wood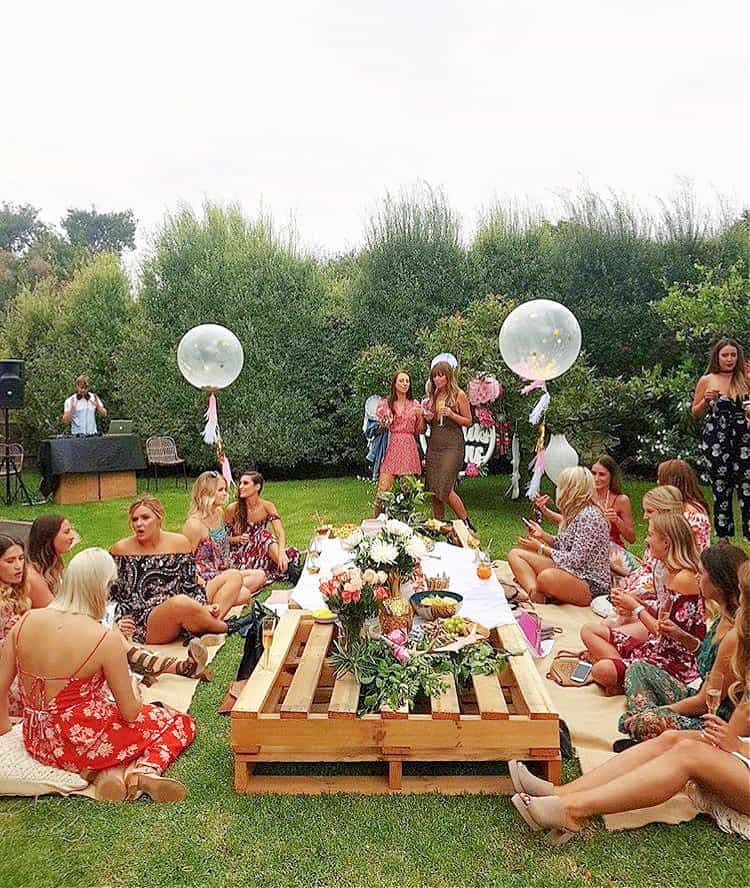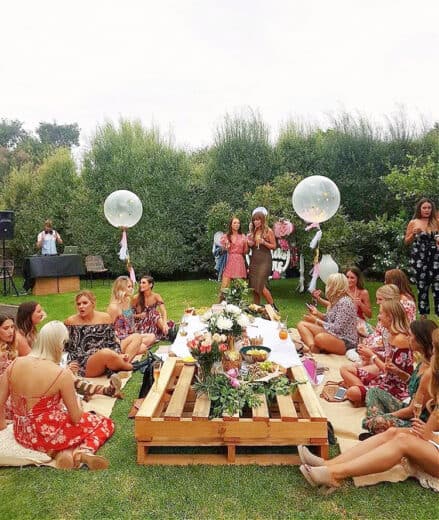 Pallet wood are the wooden crates most markets and stores get their products shipped in.
They're one of the most versatile free items you can use for your Grad party. They're cute to use for a free photo display, photo booth, tables, food display, and even an easy bar to hold food or drinks.
They can be used alone or stacked, hammered and painted to fit any theme or decor. You can also mix up seating by adding pallet wood tables and pillows for seats.
We found free wood pallets outside of Trader Joes and hundreds of FREE wood pallets on Craigslist.com in Los Angeles, but if you can't find any just call or visit your following local places:
Construction Company offices/warehouse
Bars and craft beer locations
Pet food stores
Feed & Tack stores
Stationary shops
Furniture stores
Liquor stores
Schools
Flooring stores
Other small retail
A friend works at the main office of a construction company that throws out dozens of good pallets almost daily.
You won't feel bad throwing them out once the Grad party is over since they're free!
This is a trendy boho idea that will be fun and picture worthy for young adults and kids but be sure to provide traditional tables and chairs for adults and seniors.
3. Don't Pay For Entertainment
Utilize many talented teens or graduates in the graduating class to perform at your party instead! Don't stop at graduates, ask cousins, neighbors, siblings of friends, and even Church. Ask them to perform as their Graduation gift to you. Whether it be dancing, singing, playing an instrument, or DJing, heck even performing magic tricks! Start keeping an eye out for talent and befriending those musical theatre students!
4. Don't Spend on a DJ
Make a free playlist on Spotify of the Graduates favorite songs to play during the party and in between any live performances. You can get a sibling, or someone's little brother or sister to make sure it runs smoothly if you like.
5. Don't Pay for the Venue
Ask a friend, or relative if their gift to you would be to host your Grad party in their backyard or home. This way you don't have to worry about set up times or leaving things there etc. Have a joint party with a friend that has a backyard to share the work and any costs.
6. Look In Your Home For a Theme and Inspiration
Maybe you have a pair of old shutters you can repurpose? A lot of leftover streamers or balloons from another Birthday? How about some old chairs or vases? Have any frames, or candles? A cricut machine or some poster board from past school projects? How about leftover glitter or fairy lights and vines from your room? Look to see what items you have in your kitchen too. Start building your party around any items you already have or absolutely love. Old streamers or even curtains could make a wall or photo back drop, shutters can too, old vases and books could make good centerpieces, posterboard could become the ultimate photo display idea. Your Grandma's old suitcase could become a place for guests to give you cards or advice. How about those clothespins? They can make the perfect photo centerpiece. Your Dad's wheelbarrow, old boat, or even your old kiddy pool could be used as a cooler!
7. Don't Pay for Photographers
One of the benefits of everyone having cell phones is you no longer need to hire a professional photographer, just include an email address or create a hashtag so guests can send you all of their pictures from the party. Print out a sign and frame it in a regular photo frame or even notify guests in your invites of your party hashtag. You can also just provide them with an email address to send their pictures to.
8. Serve Smaller Food Portions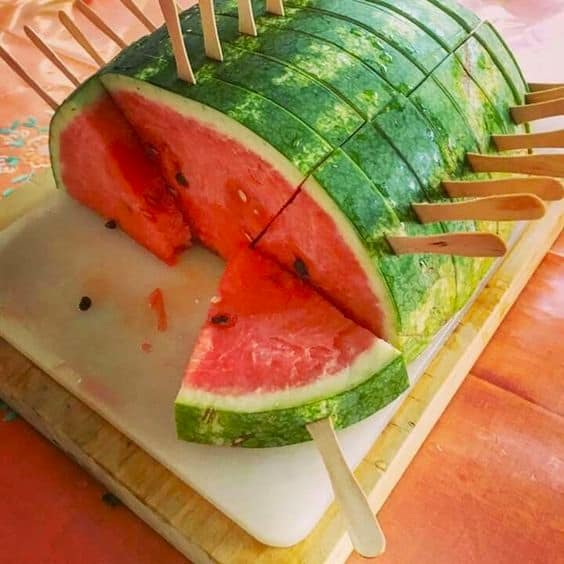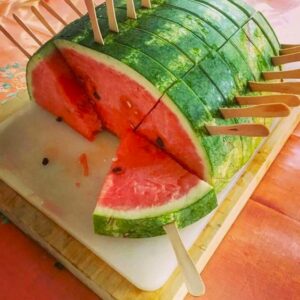 To avoid wasting a ton of money on excess food, serve smaller portions at your Graduation Party, especially if you're having a larger party.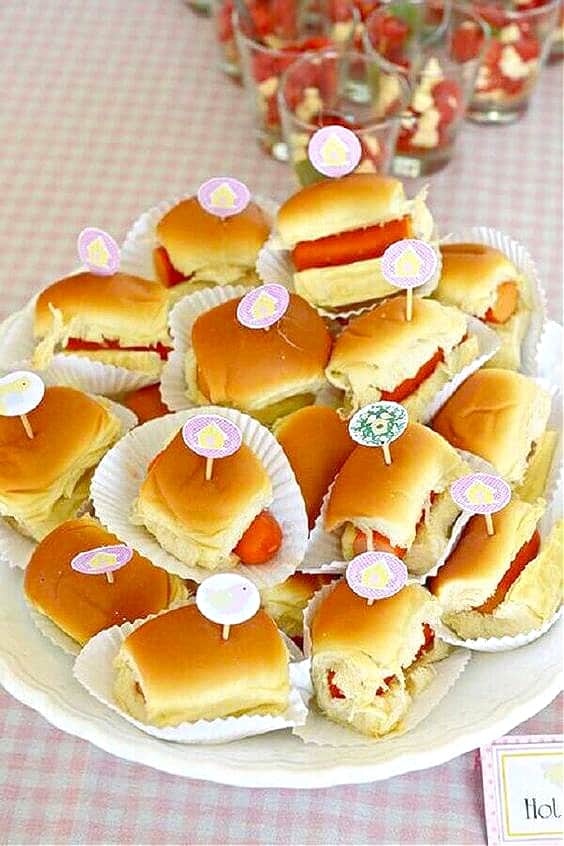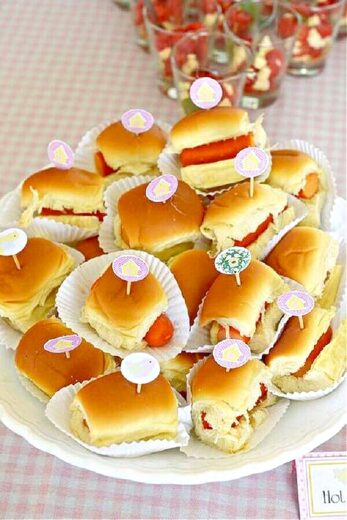 Most guests don't end up finishing everything on their plate.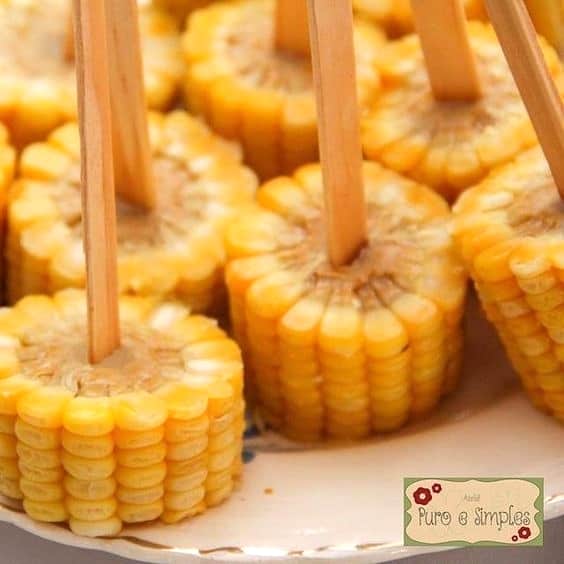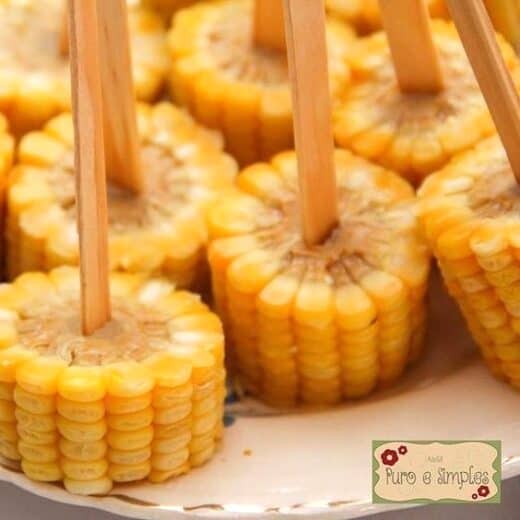 With smaller portions guests can get second and third helpings if they choose.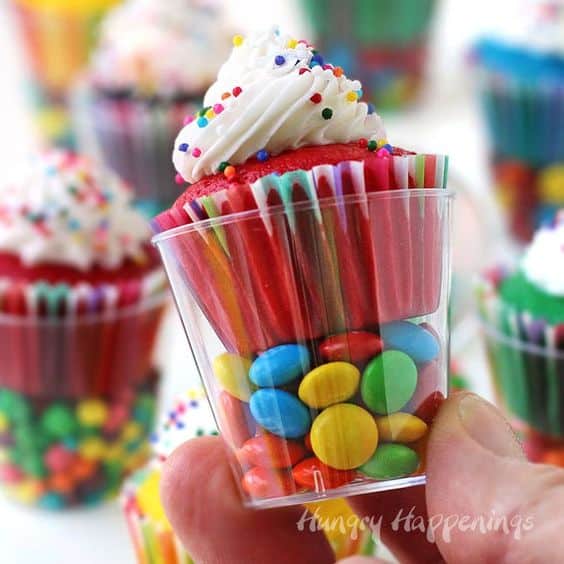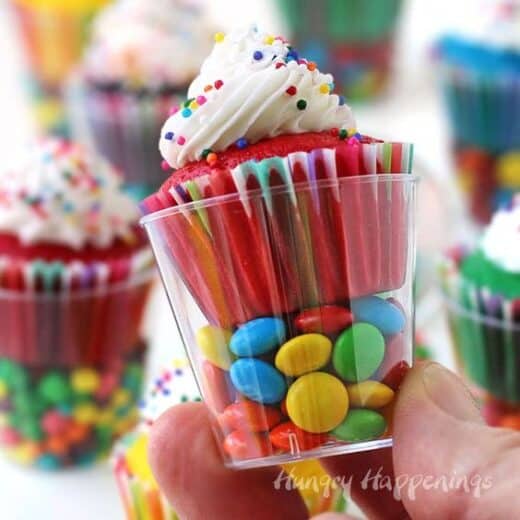 You can still make all of your favorite foods just cut them into smaller pieces or serve them in smaller helpings.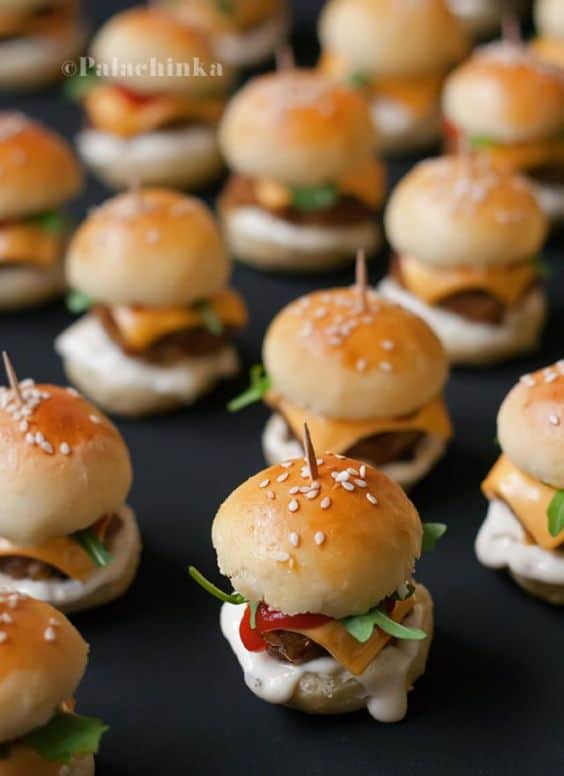 You'll end up wasting a lot less money on excess food!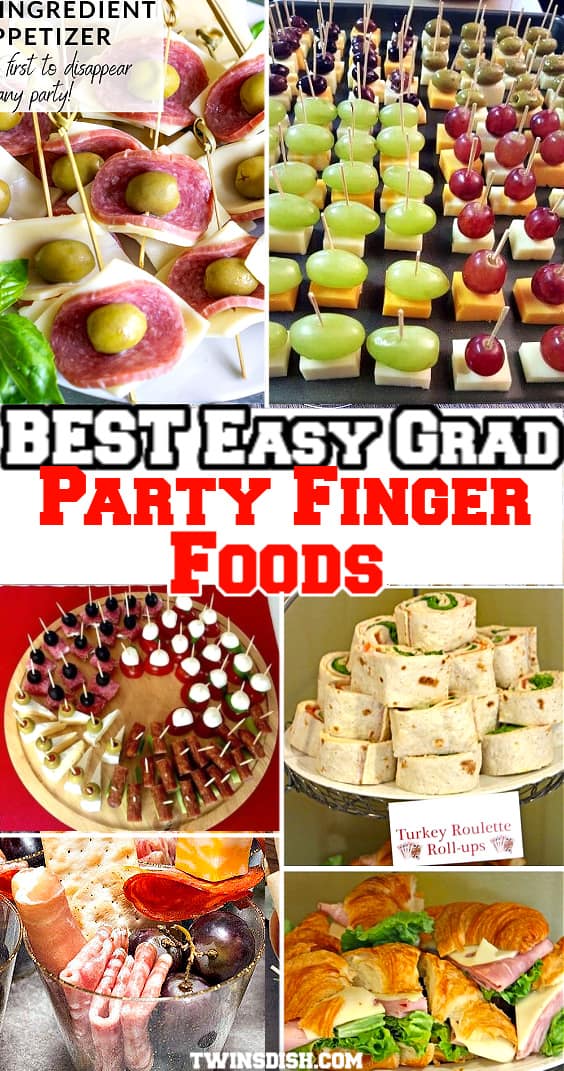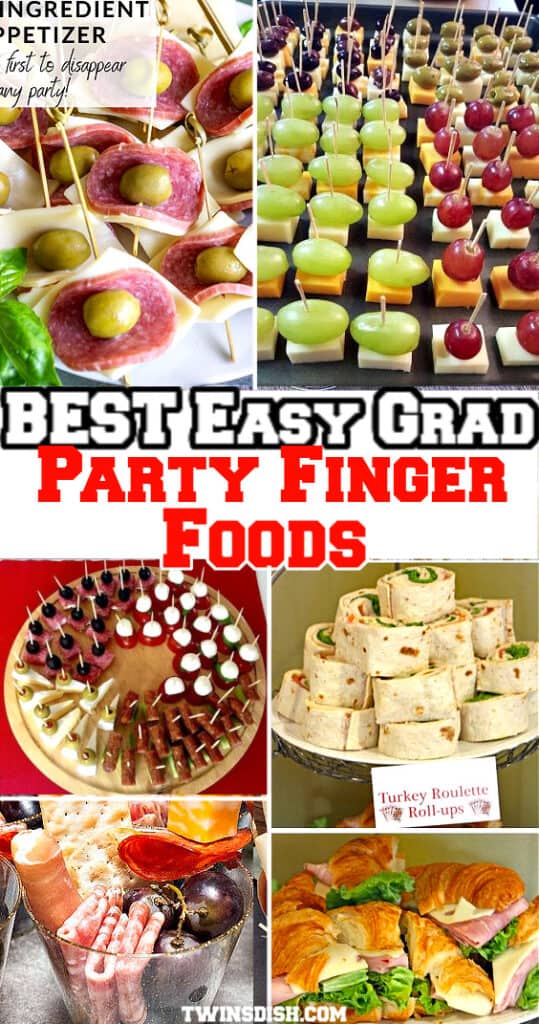 Keep the food simple and easy. Ask friends and family to borrow items like hot plates, coolers, food tents, bowls, serving spoons, or a beverage dispenser. Ask them what they're willing to bring or take care of. Drinks can be as simple as canned soft drinks, boxed juices, and bottled water. Don't forget those drink dispensers with a spout!
Be sure to check out our post on the Worst Grad party foods
9. Guests Can Fill Your Centerpieces
Get a wood skewer or stick and hot glue a clothes pin to the end of it. Now you have a perfect photo holder to put in a vase or centerpiece display. Put these clothes pin sticks in centerpieces on your tables and ask guests to bring their favorite photo with the Graduate and put them in any empty clothes pins they find. By the end of the party the graduate will have a bunch of photos with friends they can put in an album for a keepsake.
10. Borrow Borrow Borrow
Whether it's a pickup truck, a balloon air pump, an outdoor projector to show pictures of the Grad, an outdoor tent in case it rains, outdoor lighting, or a microphone and speaker, make a list of what you need and ask around for items you can borrow. Ask friends, your school, and family for any of the items on your list. Don't be shy.
We hope this post gave you plenty of free ideas that will help you not only save money and stay below budget but make everyone think you spent a ton!
Congrats Grad! The future is yours!
LOVE,