10 Secrets To Growing Long Hair From Real Life Rapunzels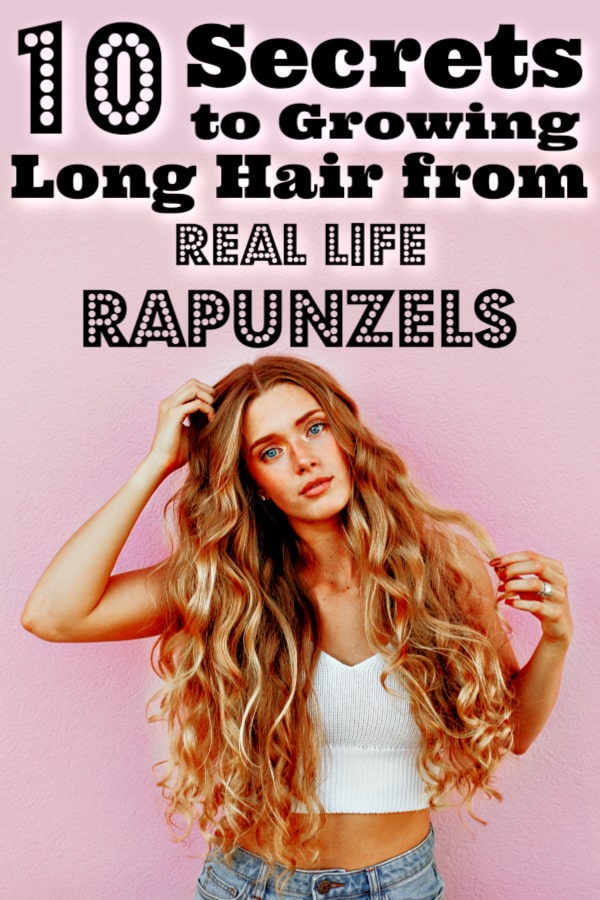 Are you tired of wasting time and money on the latest method for how to grow your hair fast only to get disappointed?
We've noticed some really bad advice given by others on how to grow long hair, some of the worst tips have been from so called "experts." They don't always speak from experience, but we do.
On Instagram we belong to a group of women with extremely long hair known as "Real Life Rapunzels".
We're ready to dish all of the group's long hair secrets that are honestly at the root (pun intended) of our thick, knee length plus hair and what will work for anyone wanting to grow out their hair as fast as possible. We're holding nothing back.
Consider these the 10 Commandments of long Hair.
Whether you're at a genetic advantage or a genetic disadvantage, these are universal hair growth tips that apply to everyone and every budget.
If they don't work then it's time to see a Doctor.
Are you ready to become a Real Life Rapunzel? Keep reading and be sure to bookmark or pin this article for reference. It's time to say good bye to short thin hair and those expensive temperamental hair extensions!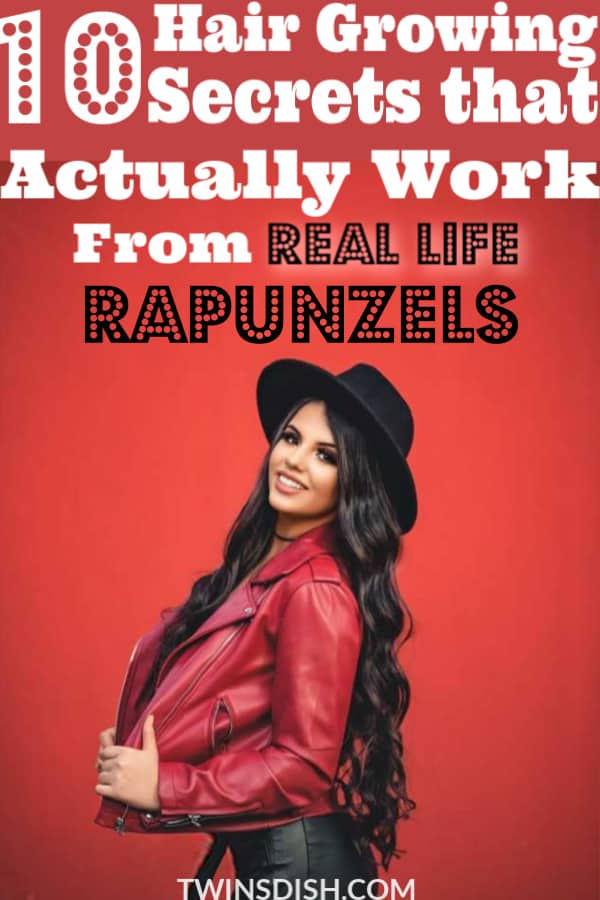 ANY of the products listed in this post are ones we use ourselves or have referred to family and friends. This post may contain affiliate links. To read our full disclosure policy click here.
1. Don't bleach your hair and keep dying to a minimum atleast until it grows out.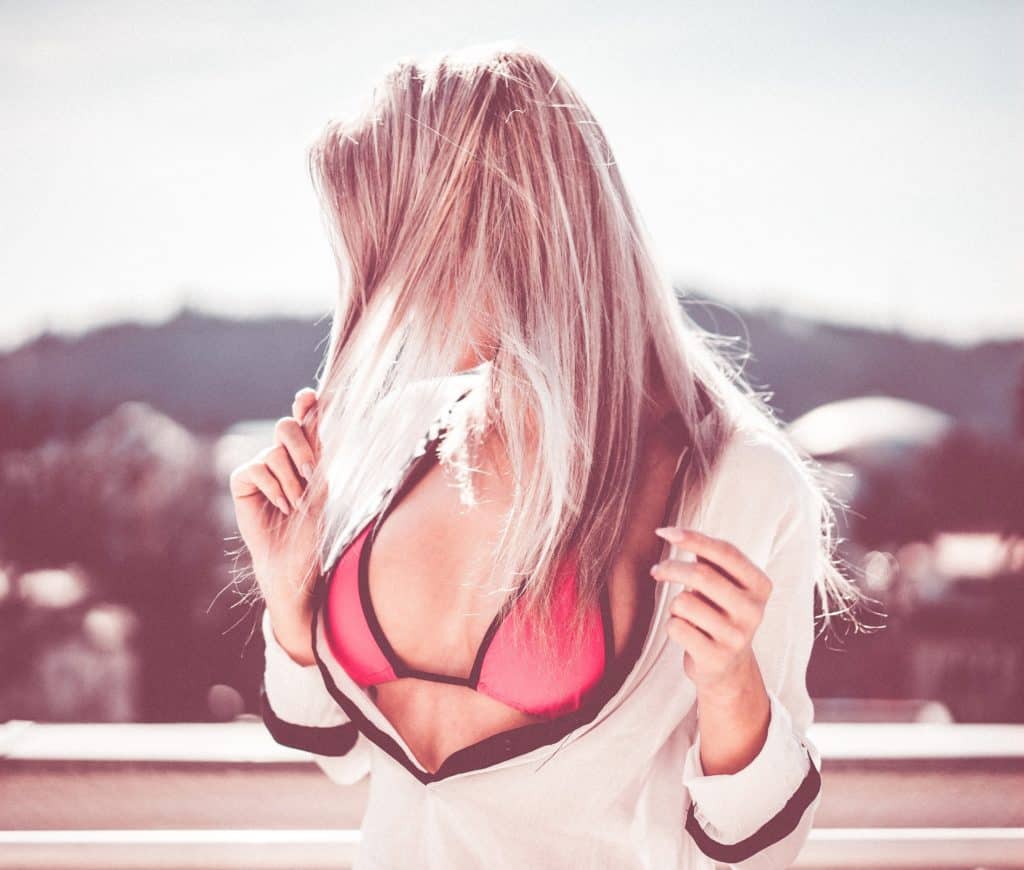 This is the first thing that we do differently than most women.
If you have been dying or bleaching your hair, stop while you're growing it out and if you're going gray use dye sparingly only on the strands that need it.
We have the type of hair color that naturally lightens in the summer and darkens in the winter so we have used Sun In on select strands in winter to blend the roots, but we have never dyed our hair at a salon or with a home boxed kit.
Once you grow your hair out you can talk to your stylist about the least damaging way to dye your hair.
The same goes for hair extensions, take them out. Prolonged use causes alopecia (baldness) and can weaken the hair at the root.
If you feel you need to have them, purchase the clip in kind that you can remove at night or get a wig. We've purchased some decent clip in extensions for family on Wish.com for $9.99 and wigs for even less.
2. No feathering, blending, razor, or thinning shears…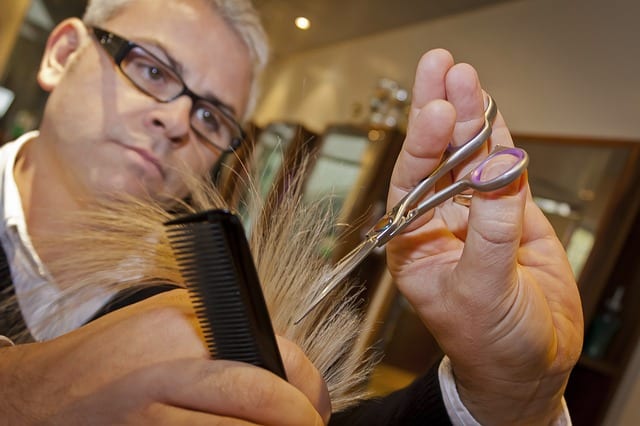 This is probably one of the most important tips we'll give you that experts never seem to mention…
Be sure to tell your stylist not to use thinning shears on your hair or techniques such as feathering, razoring, or blending to create layers.
They thin the hair out making it more prone to breakage and are murder to grow out.
We've had friends and family get stylish cuts using the thinning technique and their hair took years to recover.
If you don't like a blunt cut (hair trimmed straight across) you can ask for a little beveling at the ends, cut your hair in an oval or round shape, or face framing layers done without thinning shears or razors.
Although we've had face framing layers a couple times and beveling, we have never had thinning techniques done on our hair.
Bonus Tip: You DO NOT need to trim your hair every 2 months or 6 weeks.
The only time you need a trim is when your hair is severely damaged or you notice a lot of split ends.
If you want you can snip off some split strands yourself with a scissor whenever you notice them.
3. Drink enough water…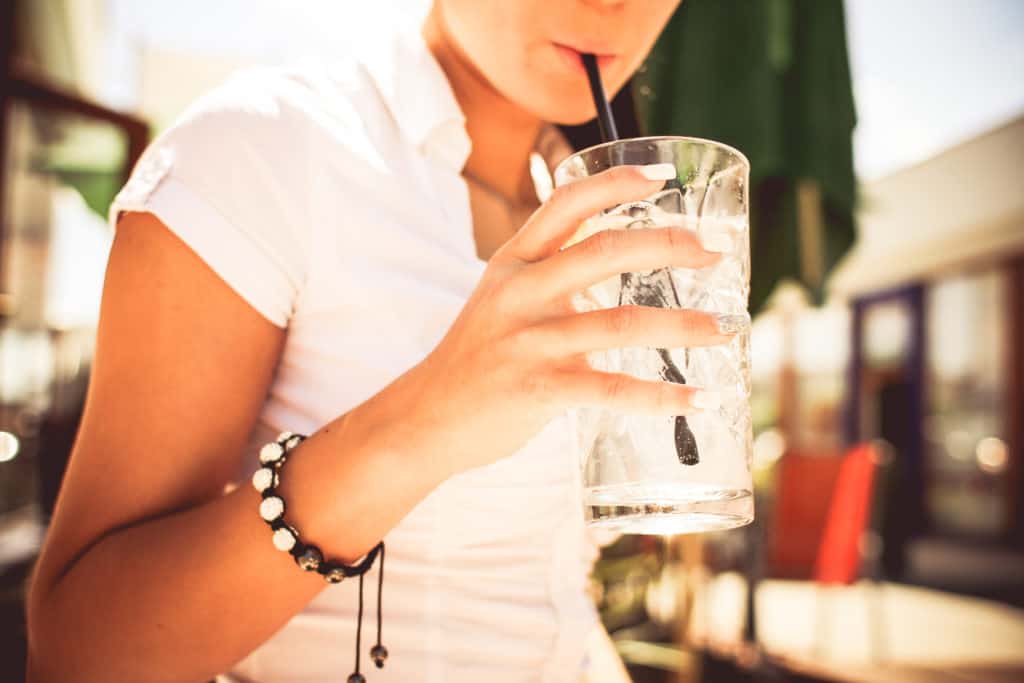 We know you've heard this time and time again, but we have personally experienced it.
When you are dehydrated your hair not only feels drier to the touch but tangles more easily.
It's so accurate that we now actually look to our hair to determine if we need to drink more water (funny, huh).
Think of your body as the root and your hair as the plant. If you don't water the roots the plant starts drying up and wilting, but once you water the
roots, the plant comes back to life. Your hair is the exact same way.
4. NO super tight buns or ponytails…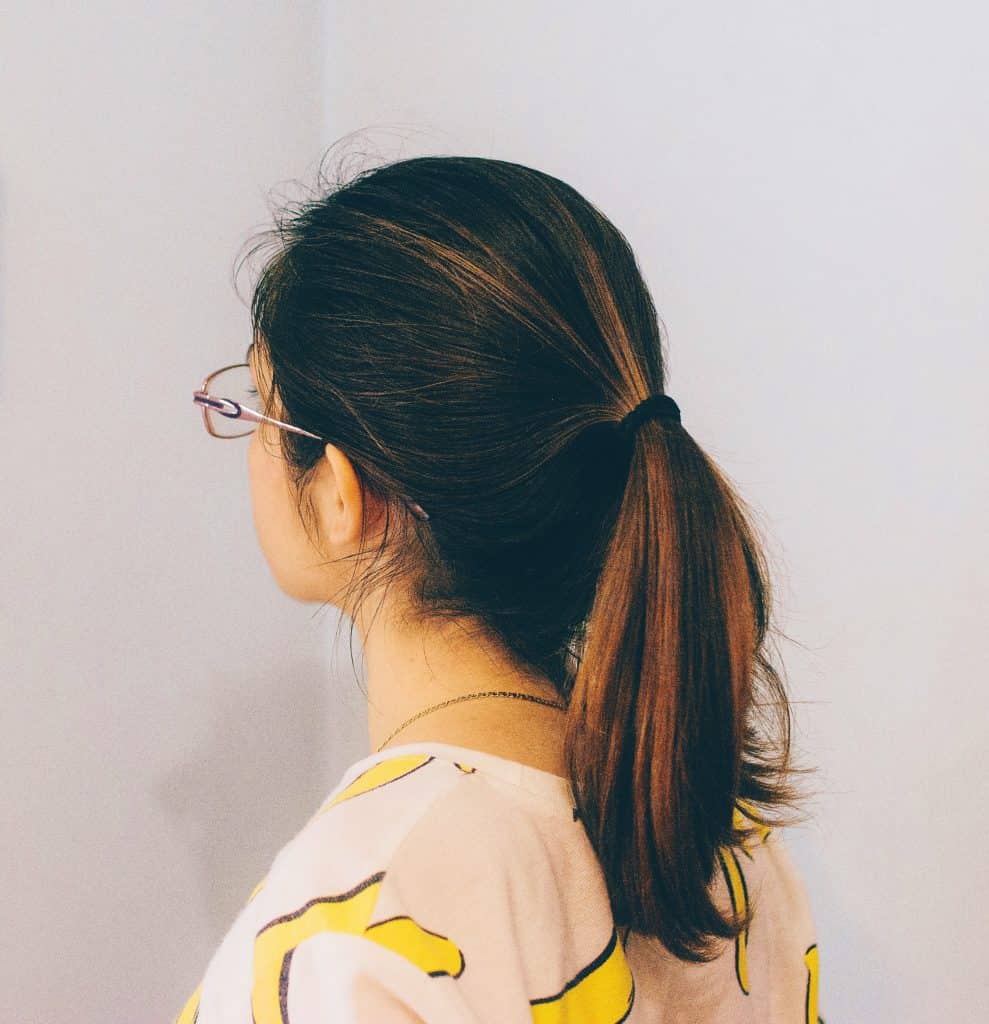 Use a fabric ponytail holder that is soft rather than a harsh elastic (whip out the 90's scrunchies) to keep hair up, and don't pull the hair too tight.
Tight ponytails and buns create breakage and over time can recede your hairline.
You can also loosely fasten your hair with a claw.
5. Massage and condition your scalp.
So Beauty Head Massager on Amazon
Massaging your scalp for about 5 minutes a day for 1 week every month can increase blood flow to the scalp stimulating hair growth.
This is especially good for people who are balding or feel that their hair growth rate has slowed down.
You can use your fingers, with a little bit of oil on them for dry scalps, or a wire scalp massager.
If you really want to up the intensity, try the Inversion Method. You massage your scalp the same way for the same amount of time except turn your head upside down while you do it. Sit with your legs apart and bend your head over between your knees until it's upside down. If you get dizzy stop right away.
Consult your doctor prior to doing this if you have any health conditions.
Again, try this everyday for one week a month. Make sure to wash your hair the next day if you use oil.
6. Rinse hair with cold water at the end of your shower…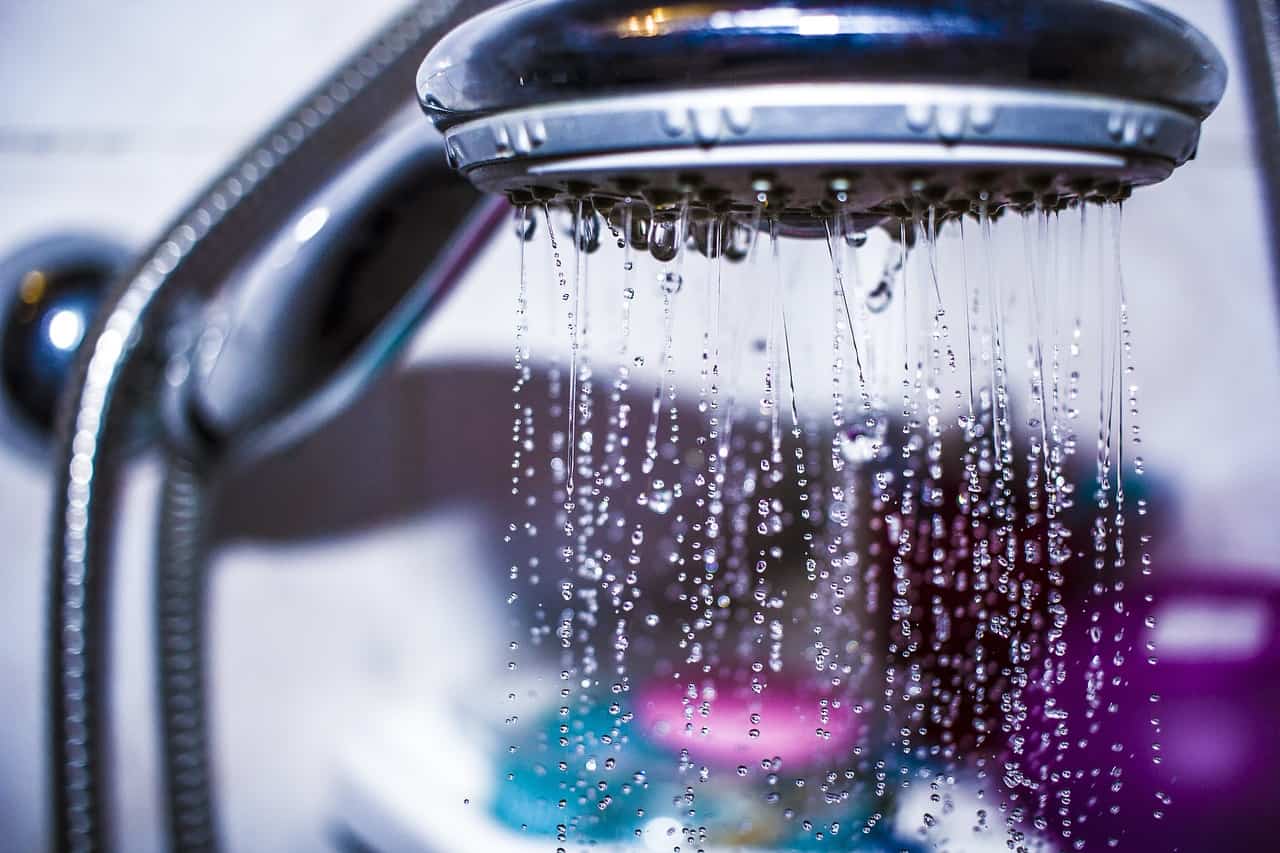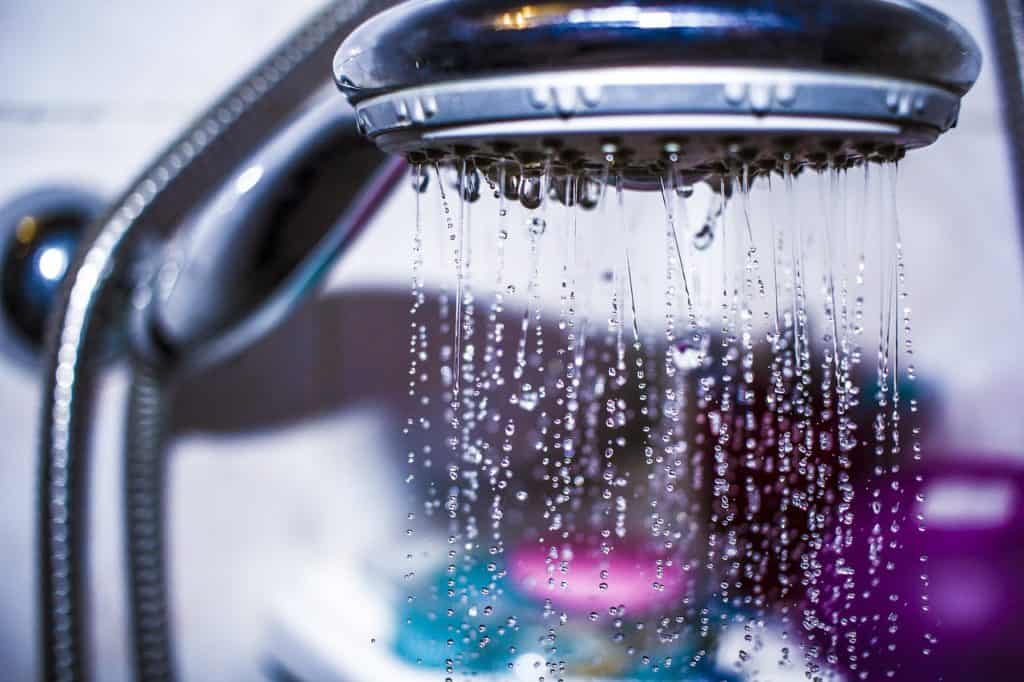 Whenever we can we end our showers with a blast of cool to cold water. This seals your cuticles making your hair smoother and less prone to breakage.
BONUS: Wash hair every 2-3 days, particularly if you have an oily scalp. Excess oil and dead skin can clog hair follicles stopping hair growth. We wash our hair every other day, no more than 3 days apart. If we don't our hair looks greasy and sticks together at the scalp.
7. Treat your hair with oils atleast once a week.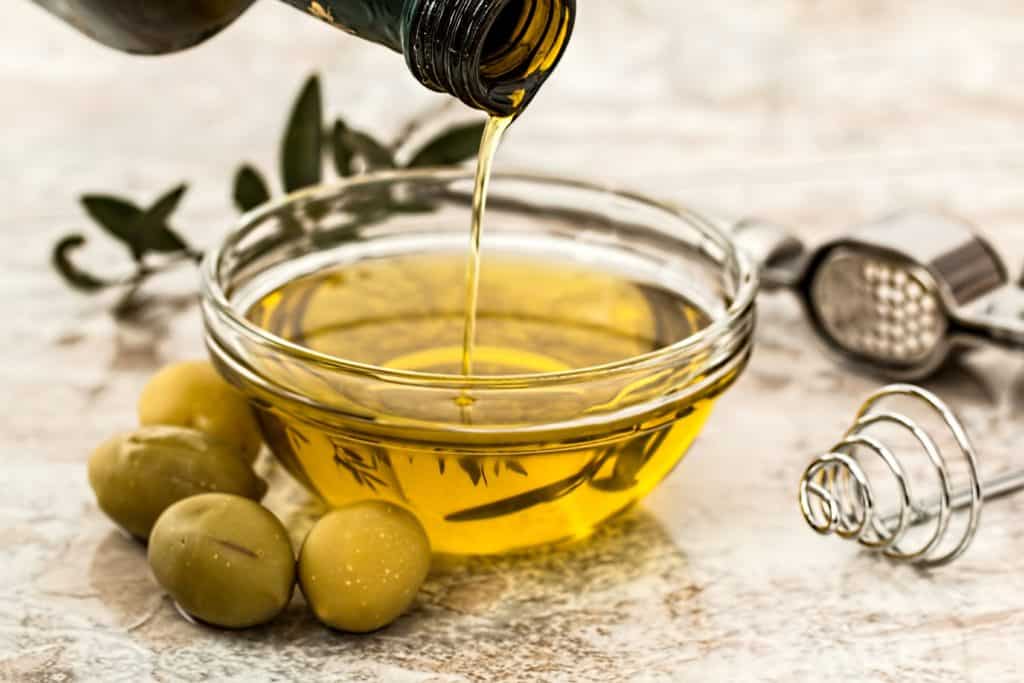 Oils increase elasticity making hair less prone to breaking and stimulate circulation.
Some oils are good to apply to the scalp to stimulate hair growth, and others are good for applying to hair to improve it's strength and condition. Here are some of the best oils and how to use them…
Nature's Rogaine
Rosemary oil is an essential oil that when applied to the scalp 2 times a day for 6 months was shown to be just as effective for treating alopecia as prescription strength Rogaine in one 2015 study. Another 2011 study also backs up the efficacy of Rosemary oil in hair growth. It's a miraculous natural hair remedy.
Essential oils are too concentrated to be applied directly to the scalp, they need to be diluted with a carrier oil.
Carrier Hair Oils
Carrier oils are used to dilute essential oils like Rosemary oil so that they can be applied to the scalp without risk of irritation, they also stimulate hair growth and condition the hair.
How To Use Oils
We recommend using atleast one carrier oil with or without an essential oil to treat your hair or scalp once a week.
We apply carrier oils to our hair from the chin down 30 mins. BEFORE showering or sometimes leave it in overnight then shower in the morning. You can also apply the oil to damp hair after showering.
Concentrate on the ends but massage a small amount on the scalp too if you have flaking or dandruff.
If you're treating your scalp with oils, make sure you wash your hair FIRST. Applying oil to an unclean scalp could clog your hair follicles and negatively affect hair growth.
For extra nourishment you can also add a tablespoon of oil to your shampoo on days where you don't do the oil treatment.
Best Carrier Hair Oils
Below is a list of the best oils for your hair according to how well each one penetrates hair strands, and which oil we use:
coconut oil (virgin or unrefined) has the highest penetration rate into the hair shaft making it the best all around oil treatment.
Second in penetration rate (and our personal favorite) is olive oil. It penetrates our hair the best and makes it shiny without being greasy. Even if we run out of conditioner, we can't tell the difference if we pre-treat our hair with olive oil. It doesn't seem to matter what brand of olive oil we use either.
Third would be castor oil which has been known to also speed up hair growth in mostly curly and ethnic hair
Fourth is avocado oil which is good for healing sun or heat damage. It also has a lot of Vitamin B5(Pantothenic Acid) which especially aids in hair growth when applied topically.
If you have none of these then look in your kitchen for canola oil, a common baking staple in many cupboards.
Last in penetration rate is argan oil which is great for straight, thin hair
For taming frizzy, curly, thick hair use cold pressed Marula oil.
Vitamin E oil is amazing for both the scalp and hair and can prolong the shelf life of any oil it's mixed with. We purchase ours at Trader Joe's and mix it with olive oil when we feel we need a boost. It repairs damage, prevents gray hair, and also heals hair follicles. Be sure your scalp is clean if you plan on using it there.
EXTRA TIP FOR EYEBROW GROWTH: We mixed Trader Joe's Vitamin E oil, AuraCacia Sweet Almond Oil, and Castor oil by Home Health in a little glass vile to use on our face for moisturizer and after a few weeks we noticed our eyebrows growing in noticeably thicker and darker. It's a miracle worker.
Just the Home Health Castor Oil alone makes our skin GLOW. For the face press it into the skin at night, for hair apply it to damp hair and leave in overnight. Since it's super thick, one bottle can last forever and it's replaced our expensive serums and moisturizers.
Home Health Castor Oil on Amazon
Below are some additional ingredients you can add to boost your oil treatment according to your hair's needs:
Add Eggs
If you want an extra vitamin fortified oil treatment or if your hair is super damaged then mix two egg yolks with 2 tablespoons of oil before putting it on your hair. Focus on the ends. Put a shower cap on for half an hour then shampoo it out. Eggs contain vitamins and nutrients like biotin and protein, that strengthen hair.
Add Honey
Since honey is both a natural emollient and antiseptic, adding it to your oil treatment is a great way to seal in moisture and cleanse the scalp of build up and bacteria. When the hair follicles are clean and healthy, hair grows faster and stronger.
Microwave 2 parts of honey to 1 part of a super absorbant oil like coconut or olive (so the hair has enough moisture for the honey to seal in) for about 30 seconds, let cool. Apply evenly to hair starting at the roots (make sure to apply it to your scalp), put on a shower cap and leave in for 30 minutes then shampoo out.
We suggest Manuka Honey since it's the most powerful form but you can also use raw honey. They're both available on Amazon.
8. Protect Your Hair From Heat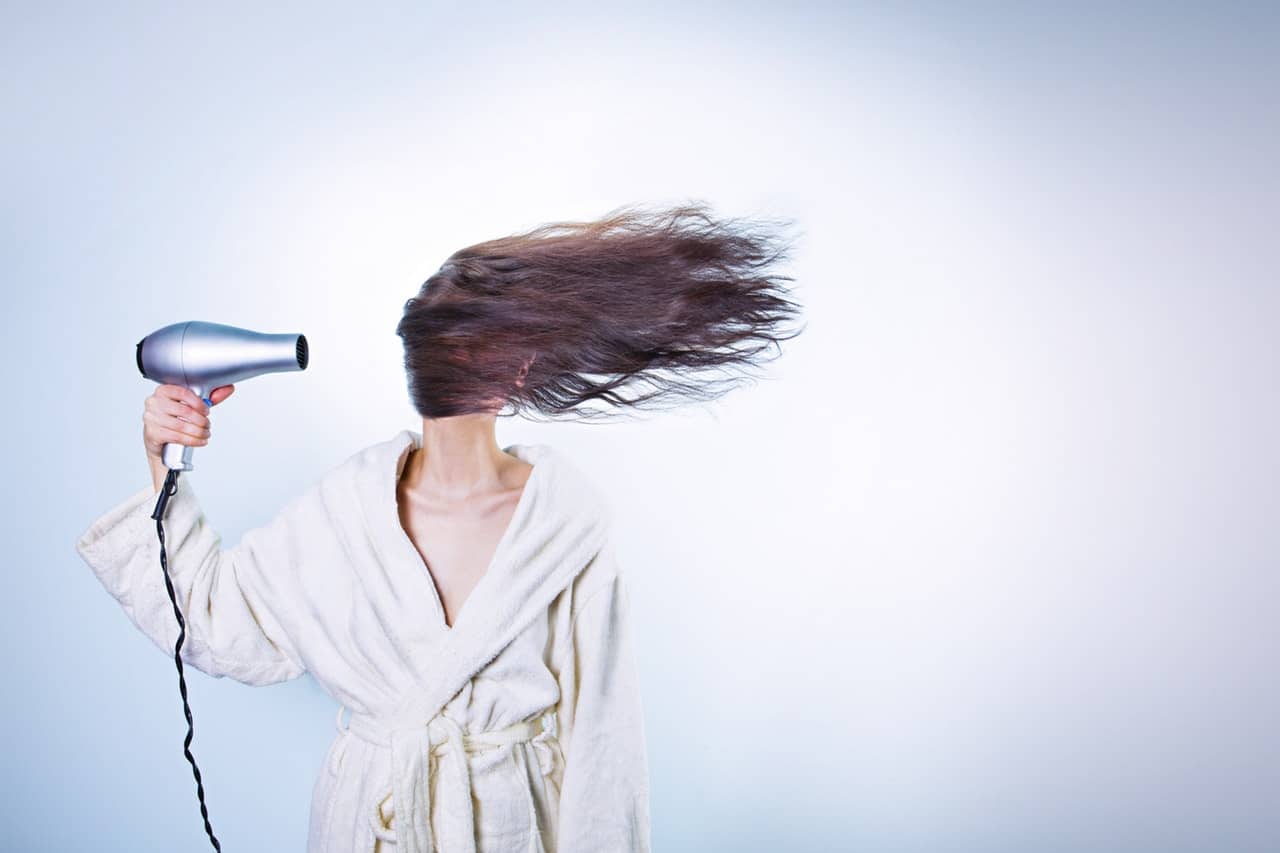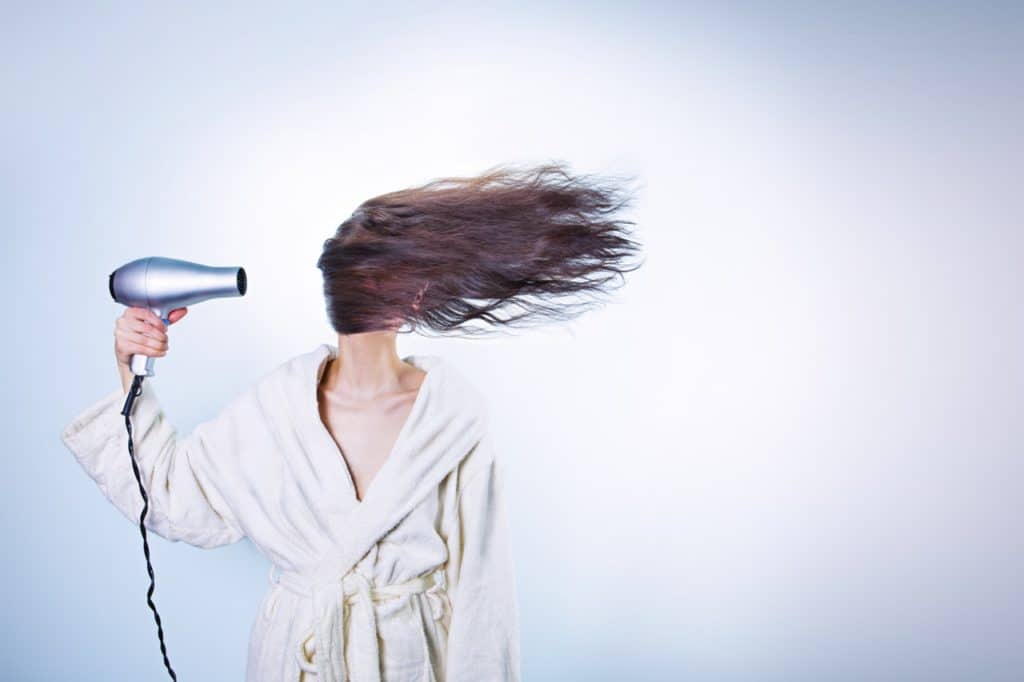 Try to avoid exposing your hair to heat as much as possible, and when you do, protect it.
We shower at night so our hair dries naturally while we sleep instead of blow drying it in the morning.
Towels can be rough on the hair so be sure to pat or squeeze your hair with your towel to dry it instead of rubbing, or use this super absorbent micro fiber hair towel . We love it because it's easier on the hair and speeds up drying time.
Also purchase a silk pillow case to reduce hair friction while you sleep. This will make your hair less dry and frizzy not to mention help your skin.
The Best Heat Styling Tools For Hair Growth….
If you must use heat styling tools frequently you'll want to invest in ones less damaging to the hair like the Dyson Supersonic Hairdryer which not only dries your hair faster but measures and controls the temperature every 20 seconds so your hair doesn't get fried in the process.
If you use styling tools like flat irons and curling irons make sure they are made of ceramic, tourmaline, or both. Ceramic disperses heat more evenly while tourmaline is excellent at smoothing frizz. Here is one of the best ceramic tourmaline flat irons on Amazon (it also includes a bottle of argan oil).
DO NOT USE HEAT STYLING TOOLS ON WET OR DAMP HAIR. You can fry your hair to a crisp.
Use Heat Protectant & Hair Sunscreen
A Heat Protectant should be used anytime your hair is going to be exposed to any type of extreme heat–whether the sun or styling tools. It lessens and prevents hair damage by creating a barrier between your hair and harsh heat.
You can buy one at the drugstore or make one yourself by blending:
1 tablespoon of avocado oil
1/4 cup shea butter
2-5 drops of your favorite essential oil if you want a nice scent.
Avocado oil has a high smoke point of around 450-500 degrees so it can tolerate heat and is a UVA/UVB protectant for your hair, while shea butter is a natural silicone that acts as a protective coating and smooths the hair. Rub it between your palms and run it through your hair before styling.
For hair sunscreen you can just apply some avocado oil to your hair and scalp prior to exposure.
9. Brush hair super carefully starting at the ends.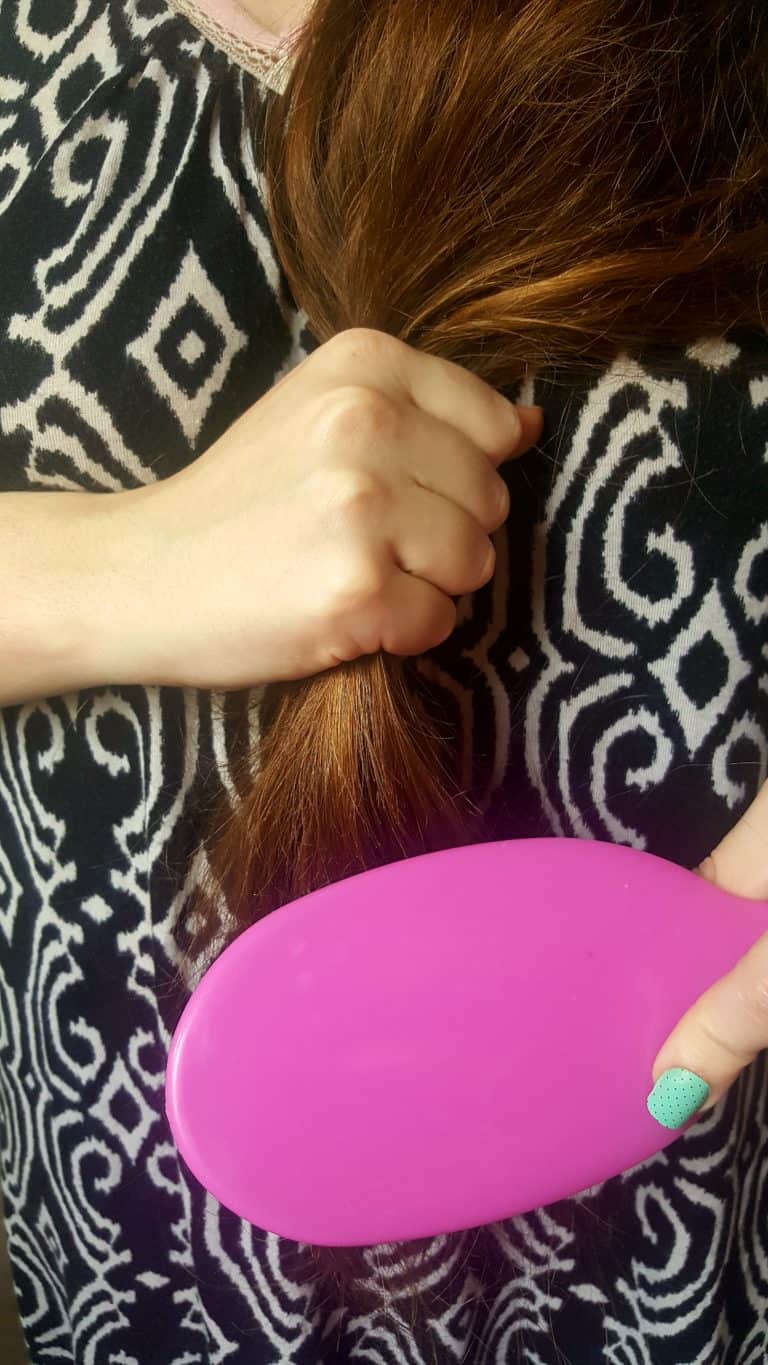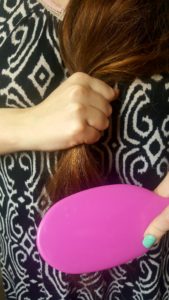 This is a VERY important tip. Whenever you brush your hair hold the hair firmly right above where you are brushing and start little by little at the bottom ends working your way up. This will save you many broken strands.
We also never detangle our hair wet after a shower or swim, we always detangle it dry right before showering.
Hair Detanglers
For knots use No More Tangles or jojoba oil (we get ours at Trader Joes). Both have worked great for us in getting out knots and snags and both are very affordable.
For a last minute DIY detangler, dilute a bit of conditioner with water in a spray bottle.
Hair Brushes
The brush we use to detangle our hair is the Conair Colorvibes Everyday Stylers brush. We've had ours' for 5 years and they're still going strong.
Our hair is super dense and this brush easily detangles it, it also doubles as a great scalp massager (remember, increase that blood flow).
To redistribute the natural oils to the ends of your hair while giving you a great scalp massage, use a boar bristle brush. It's best to use it on dry hair, it can cause breakage on wet hair. If you have dense or thick hair, brush small sections at a time.
Every stylist on movie sets or photo shoots used the Mason Pearson Popular Mixture Hairbrush on us. It's been around for over 100 years, smooths the hair nicely, makes it shiny, less frizzy, and more silky. It also comes with a gold price tag so consider this brush more of an investment, but it'll last forever. They come in different versions for each hair type, be sure to get the right one.
You can buy Mason Pearson brushes at department stores like Nordstrom. We prefer buying higher priced products from department stores since you can return or exchange them in the event there are any issues.
For a cheaper alternative Beauty By Earth Boar Bristle Hair Brush is great for thick or dense hair. It's made with a mix of boars hair and nylon bristles so it's good for detangling (only on dry hair) as well as moisturizing and smoothing your hair.
10. Protein shakes and vitamins…
We don't know why, but chocolate Designer Whey protein shake made with unsweetened Silk almond milk made all of our hair (including our eyebrows) grow in fuller. Part of the reason could be the vitamins and extra protein. The only issue is we find it can give us headaches so we only whip it out in emergencies.
Hair Vitamins
If whey protein doesn't agree with you then try taking vitamins-specifically ones with adequate amounts of Biotin, vitamin B5, B6, A, D, E, and K.
We love GNC Gummy Hair, Skin, and Nail supplements (they sometimes go on sale for $6 a bottle around Black Friday) but there are some drugstore brands that aren't bad either like Nature Made.
B vitamins are the first to be depleted when the body is stressed out so be sure to take them if you are.
Be careful not to take too much of vitamins A,D,E, and K as they can be toxic at high amounts and let your doctor know if you are taking biotin supplements as they can interfere with certain medical test results.
We usually only take one gummy a day instead of the recommended 2 just to be safe.
You can also buy vitamin fortified shampoo and hair products.
Nutritious Diet
While vitamin supplements and protein shakes are a good sure fire way of boosting hair growth fast, we suggest getting vitamins and protein naturally from eating nutrient dense foods.
Salmon, eggs, nuts, beans and avocados are things we eat regularly that are great for hair growth.
You also should eliminate or limit soda, drugs, or alcohol intake as well as processed foods, these can tax your liver–preventing the absorption of vitamins.
If none of these methods work…
we suggest seeing an endocrinologist or OBGYN since hair loss can sometimes stem from hormonal issues or health conditions, especially in women.
If your health is in the clear then you can see a dermatologist about prescription products or treatments for hair growth.
We'd be lying to you if we said genetics don't play a role in how easily you can grow your hair, however we've seen people with a healthy head of hair destroy it and people with a sparse head of short hair grow it in thicker and longer by either following or breaking these rules.
If you liked this post you'll LOVE our Free Easy 6 Day PR Makeover Challenge with even more hair ideas including our secret methods to improve your look in the 6 key areas advised by PR Agents. It's statistically proven to help you: earn more, get hired, find love, spice up relationships, and make friends. Sign up below.
Let us know if you have any questions and how these methods worked for you. Share your hair experiences in the comments section below.

Don't forget to pin for later…
Posts You May Also Enjoy: