The Best Products for Hair Growth According to Real Life Rapunzels
If you're tired of wasting your money on gimmicks and want to know the absolute best products to make hair grow faster, you've come to the right place.
We're part of Real Life Rapunzels", a group of women on Instagram known for their extra long hair.
We're ready to dish the only hair products worth buying if you want to grow and maintain healthy long hair.
These are the only products we use on our thick, knee length plus hair and are a necessity for ANYONE wanting to grow their hair fast.
Purchase these for yourself and/or gift them to anyone who wants a healthy mane.
So no need to buy the latest gimmick hair product, these are the only products that are actually worth it!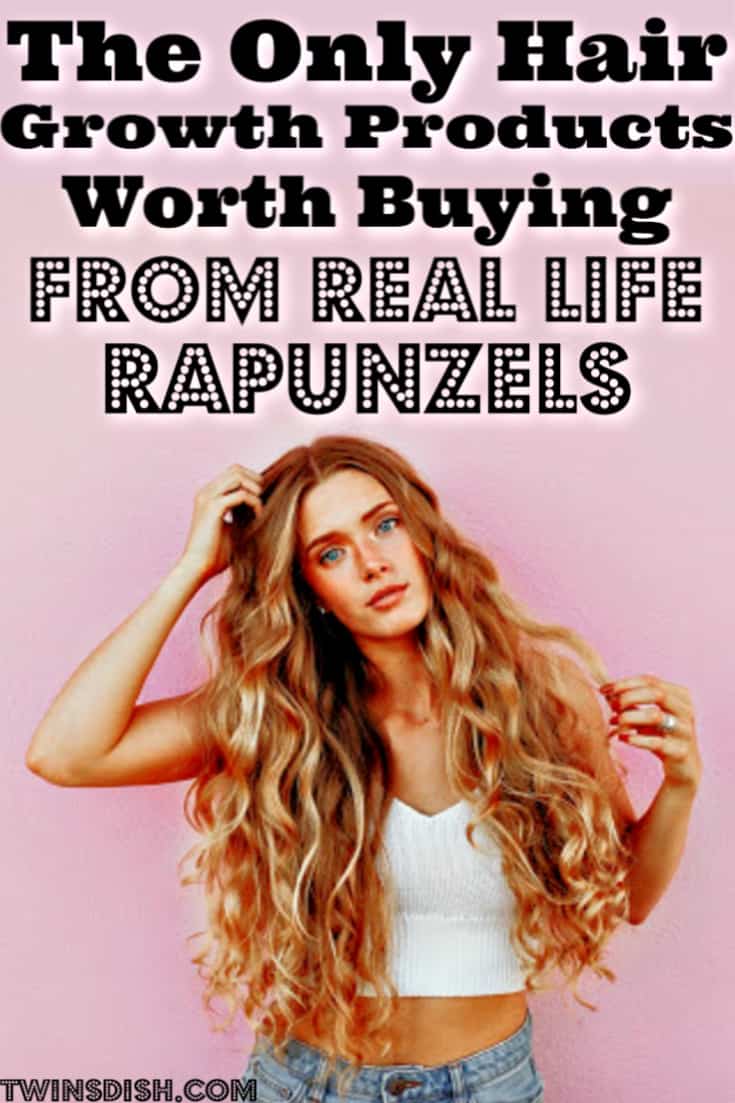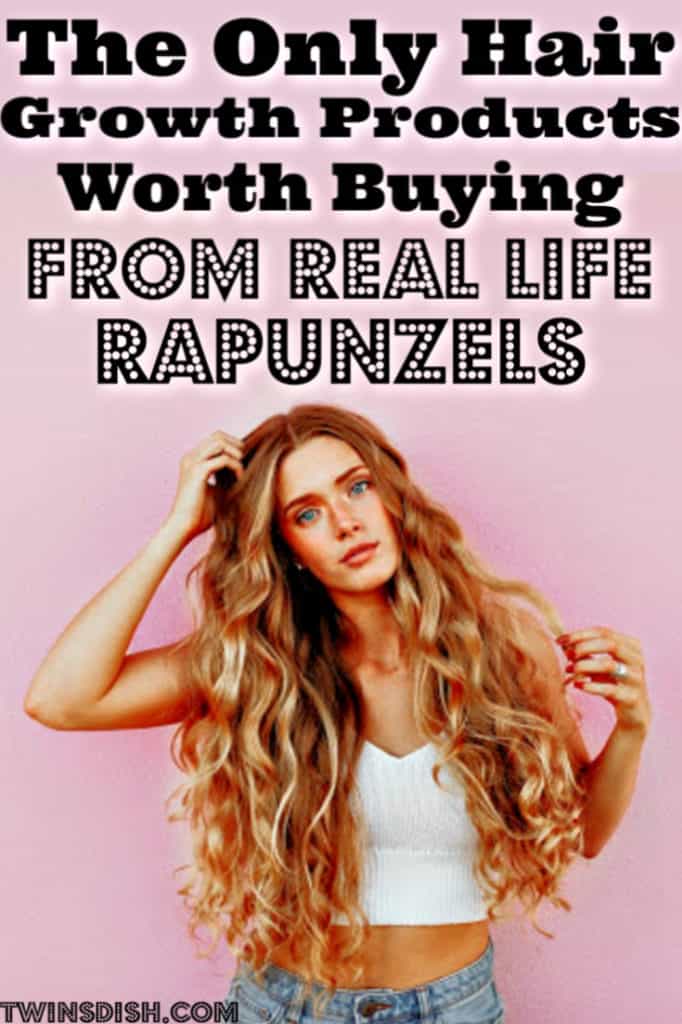 *Post may contain affiliate links, which in NO WAY influences our opinion or inspires our content. When you click on them we may receive a small commission at no cost to you. If you'd like to read our full disclosure click here.
The Best Products For Hair Growth

1. Fabric Ponytail Holders
Tight ponytails and buns create breakage and over time can recede your hairline. Use a fabric ponytail holder that is soft rather than a harsh elastic (whip out the 90's scrunchies) to keep hair up, and don't pull the hair too tight. You can also loosely fasten your hair with a claw.
2. Hair Growth Oils
You should use atleast one oil for your hair. Oils increase elasticity making hair less prone to breaking and stimulate circulation.
Some oils are good to apply to the scalp to stimulate hair growth, and others are good for applying to hair to improve it's strength and condition.
Below we're going to tell you the best oils to use for your hair, what they're good for, how to use them, and our personal favorites…
Natural Rogaine
Rosemary oil is an essential oil that when applied to the scalp 2 times a day for 6 months was shown to be just as effective for treating alopecia as prescription strength Rogaine in one 2015 study. Another 2011 study also backs up the efficacy of Rosemary oil in hair growth. You can't use Rosemary oil alone, you'll have to dilute it with a carrier oil.
Carrier Oils for Hair Growth

Carrier oils are for conditioning the hair and are used to dilute essential oils, like Rosemary oil. Whether you use essential oils or not, you'll still need atleast one carrier oil for growing long healthy hair.
Below is a list of carrier oils. Choose atleast one and apply to your hair leave it in for atleast 30 mins before you shower or even overnight. Concentrate on the ends but massage a small amount on the scalp too if you have flaking or dandruff. After a week or two you'll notice a difference:
coconut oil has the highest penetration rate into the hair shaft making it the best all around oil treatment, but causes skin breakouts for some.
Second in penetration rate (and our personal favorite) is olive oil. It penetrates our hair the best and makes it shiny without being greasy. Even if we run out of conditioner, we just put some on 30 minutes before we shower and we can't tell the difference. It doesn't seem to matter what brand of olive oil we use either.
Third would be castor oil which has been known to also speed up hair growth in mostly curly and ethnic hair
Fourth is avocado oil which is good for healing sun or heat damage.
If you have none of these then look in your kitchen for canola oil, a common baking staple in many cupboards that's an amazing moisturizer for the hair.
Last in penetration rate is argan oil which is great for straight, thin hair
For taming frizzy, curly, thick hair use cold pressed Marula oil.
Vitamin E oil is amazing for both the scalp and hair and can prolong the shelf life of any oil it's mixed with. We purchase ours at trader Joe's. It repairs damage, prevents gray hair, and also heals hair follicles. Be sure your scalp is clean if you plan on using it there.
TIP: We mixed Trader Joe's Vitamin E oil, AuraCacia Sweet Almond Oil, and Castor oil by Home Health in a little glass vile to use on our face for moisturizer and after a few weeks we noticed our eyebrows growing in noticeably thicker and darker. It's a miracle worker!
3. Heat Protectant & Hair Sunscreen
Use a Heat Protectant anytime your hair is going to be exposed to extreme heat like curling irons and blow dryers. It prevents hair damage by creating a barrier between your hair and harsh heat.
You can buy one online or at the drugstore. We personally use Tresemme (pictured above) but you can also make a natural version yourself by blending the following:
1 tablespoon of avocado oil
1/4 cup shea butter
2-5 drops of your favorite essential oil if you want a nice scent.
Avocado oil has a high smoke point of around 450-500 degrees so it can tolerate heat and is a UVA/UVB protectant for your hair, while shea butter is a natural silicone that acts as a protective coating and smooths the hair. Rub it between your palms and run it through your hair before styling.
For hair sunscreen you can just apply some avocado oil to your hair and scalp prior to exposure.
4. Ceramic or Tourmaline Flat or Curling Iron
If you use styling tools like flat irons and curling irons frequently then you need one that's made of ceramic, tourmaline, or both. Ceramic disperses heat more evenly while tourmaline is excellent at smoothing frizz. Dispersing heat evenly is important for not frying your hair. Here is one of the best ceramic tourmaline flat irons (it also includes a bottle of argan oil).
5. Temperature Controlled Hair Dryer
If you have to blow dry your hair frequently we highly recommend investing in one that's less damaging to your hair. The top of the line is the Dyson Supersonic Hairdryer which not only dries your hair faster but measures and controls the temperature every 20 seconds so your hair doesn't get fried in the process.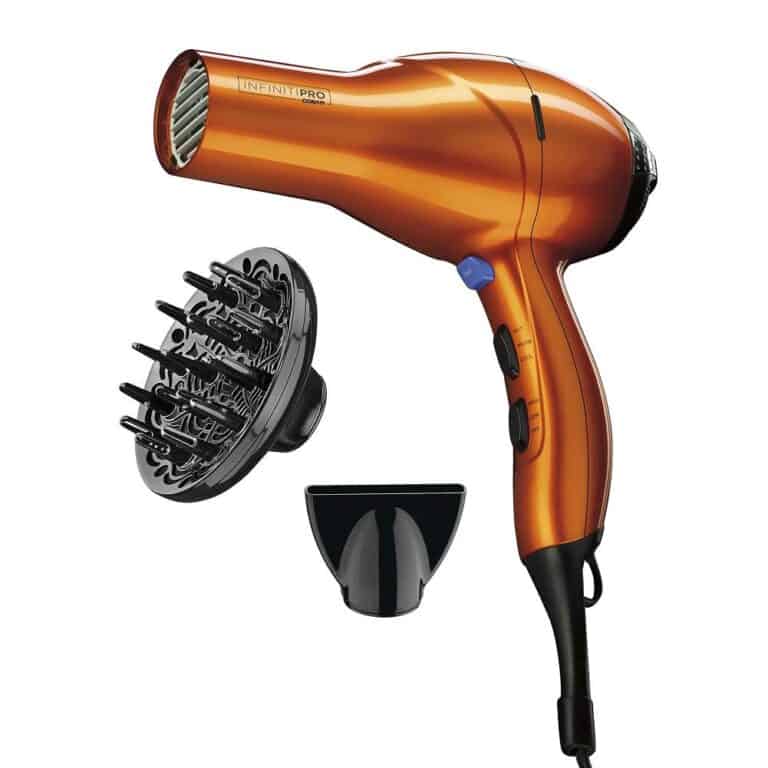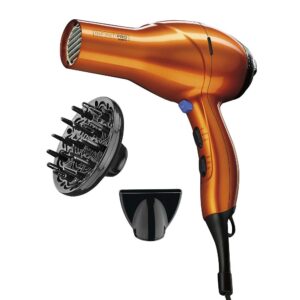 Dyson is definitely on our wish list but personally we use the Infiniti Pro by Conair. It dries our hair much faster and with less heat than the average blow dryer not to mention it's a fraction of the price. Some reviews say it doesn't last as long as they'd like (1 1/2 years tops), we haven't experienced that but we don't blow dry our hair every single day.
If you're saving up or can't afford a higher end blow dryer right now, thehttps://amzn.to/2IuAPWgn be sure to utilize the cool blast setting and low or no heat setting on a regular blow dryer for less damage.
6. Hair Brush
It's important to get a brush that's best suited for your hair type and needs. If you use the wrong brush you can break more strands.
Our hair is super dense and the brush that easily detangles it is the Conair Colorvibes Everyday Stylers brush it also doubles as a great scalp massager (remember, increase that blood flow). We've had ours' for 5 years and they're still going strong.
To redistribute the natural oils to the ends of your hair while giving you a great scalp massage, use a boar bristle brush. It's best to use them on dry hair, they can cause breakage on wet hair. If you have dense or thick hair, brush small sections at a time.

Every stylist on movie sets or photo shoots used the Mason Pearson Popular Mixture Hairbrush (above) on us. It's been around for over 100 years, smooths the hair nicely, makes it shiny, less frizzy, and more silky. It also comes with a gold price tag so consider this brush more of an investment but it lasts forever. They make a different model for each hair type and hair length so be sure to choose the one that's best suited for you.
We prefer buying higher priced products like Mason Pearson brushes from department stores like Nordstrom since you'll be sure they are authentic and can return them in the event there are any issues.
For a cheaper alternative Beauty By Earth Boar Bristle Hair Brush on Amazon is great for thick or dense hair. It's made with a mix of boars hair and nylon bristles so it's good for detangling (only on dry hair) as well as moisturizing and smoothing your hair.
7. Hair Vitamins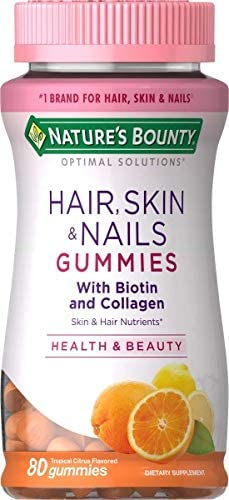 Vitamins aren't necessary for everybody, but they are good for people who have restricted diets from food allergies or who don't eat a well balanced diet. They are also good if you're super stressed out.
When you're stressed out your body uses more of certain vitamins vital to hair health like vitamin B causing a shortage. When you're lacking in vitamins your body diverts them to more important bodily functions than hair growth. As a result your hair suffers and sometimes even falls out. That's where taking vitamins comes in.
Nature's Bounty has a lot skin in the game for hair, skin, and nail vitamins and are reasonably priced.
If you're drinking a lot of soda it may block the absorption of certain vitamins and minerals so vitamins may be a waste.
Be careful not to take too much of vitamins A,D,E, and K as they can be toxic at high amounts and let your doctor know if you are taking biotin supplements as they can interfere with certain medical test results.
---
In this post we dished on the best products for hair growth that actually work. Gimmicks come and go but these products are forever!
If you use these hair products along with the secrets in our post "10 Secrets To growing Long Hair From Real Life Rapunzels" you'll have everything you need to grow your hair thick and healthy as fast as possible.
Don't forget to pin it!