Best Teen Bedroom Lighting Decor Ideas
The right lighting can transform any teen bedroom into a teen dream room. Here are the best teen bedroom lighting ideas for your dorm or bedroom.
Think your teen dream room is out of reach?
Think again!
These ideas are surprisingly cheap, versatile, fit every skill level, and are easy to find online (just click on the links in the article).
They work for boys, girls, and everything in between.
Keep checking back as we keep updating this post to include the latest in teen room lighting ideas.
Time to make your teen dream room a reality!
* Any of the products listed in this post are ones that we use or recommend to friends and family. We may make a small commission from sales of the products but it in no way influences our decision to promote them.
DONT FORGET TO PIN THIS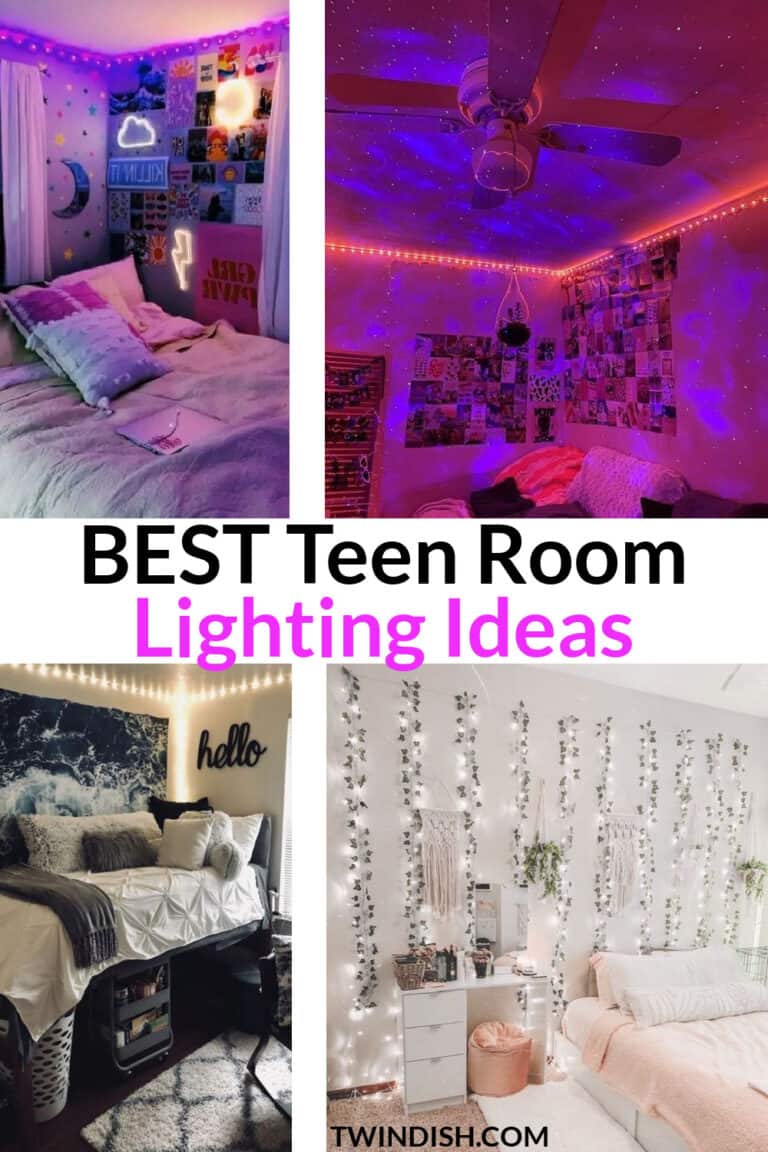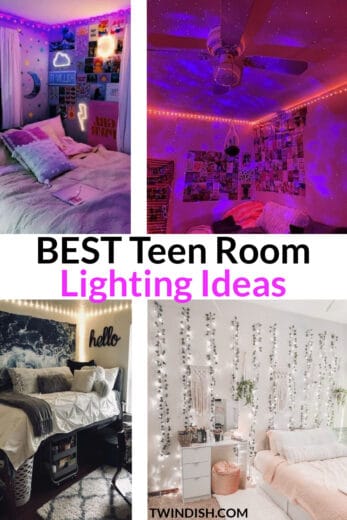 Tik Tok Mood or Vibe Room Lighting
A huge trend in teen room lighting is the TikTok Mood or Vibe room: A glowing ambiance of changing colors and moods synced to music. Here is the look and how to get it :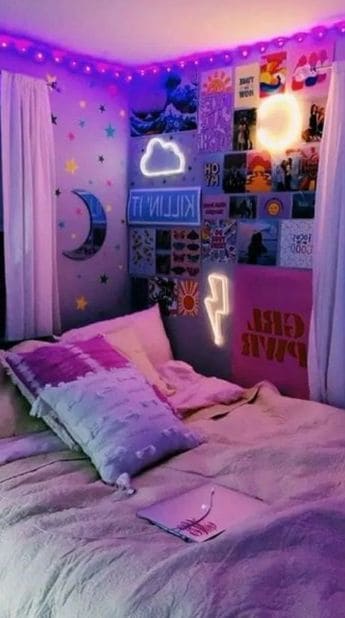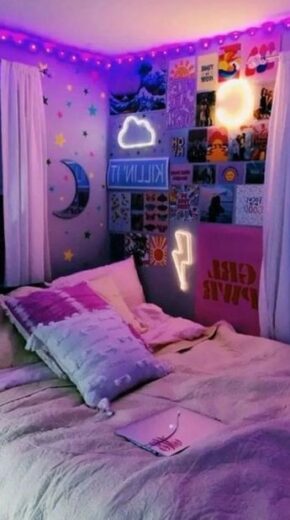 LED Strip Lights + Neon Lights: The budget friendly lighting pictured above was created by remote controlled multi colored LED lights that can be synced to music plus a light weight neon thunder bolt wall sign, a neon cloud sign, and a neon moon sign. These neon signs are soo light they can be taped to the wall.
---
Galaxy Lighting
This stunning teen bedroom lighting idea creates a soothing ambiance that makes you feel as if you're sleeping or dining under the stars or in a galaxy far far away. Here's the look and how to get it: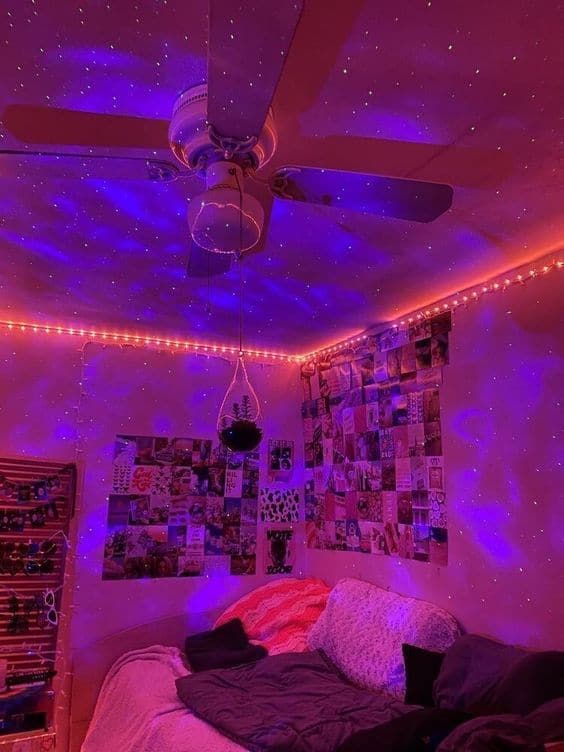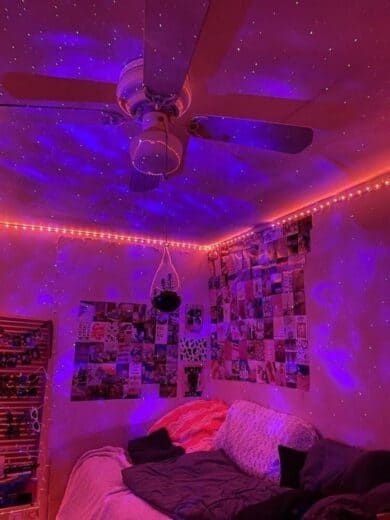 Use a Star Projector with your led strip lights to get the galaxy lighting look above that nearly every gamer is sporting on Twitch. The projector used in the room above comes in either green, or blue and projects more of a single large interesting nebula over a smaller area with shooting stars. Pictures don't do this lighting justice!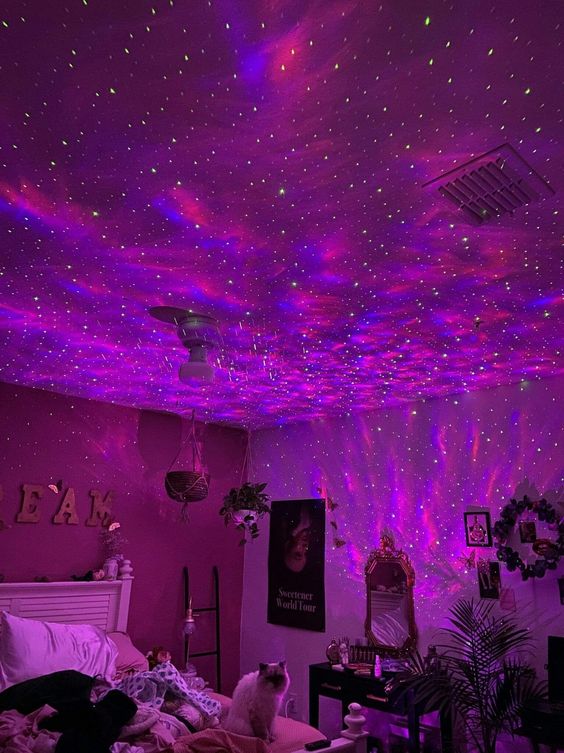 A star projector is also great on it's own, the projector used in the picture above comes with wireless bluetooth speakers, can change color from blue to purple to green and silver, and projects over a wide area.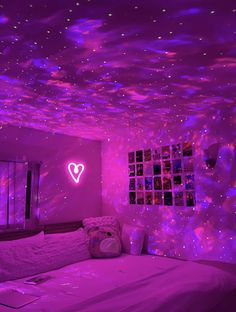 Star projectors can be transported to any room (diningroom, bathroom, patio etc) and are great for parties as well as room decor.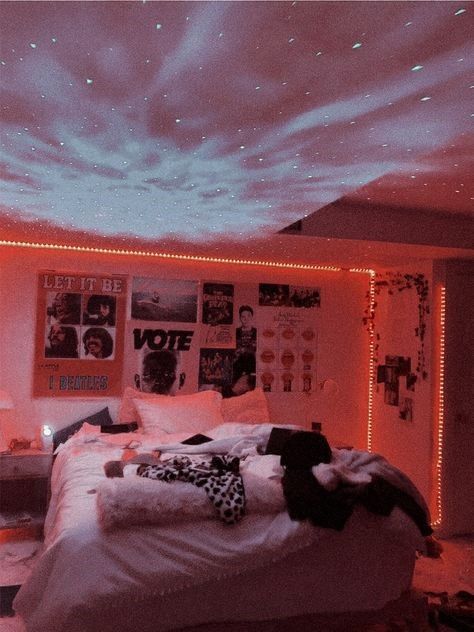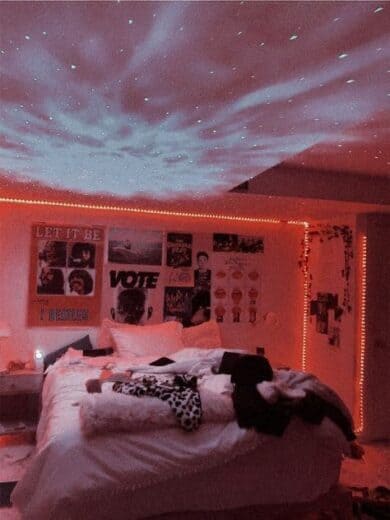 ---
Cozy Room Lighting
Create the perfect cozy room ambiance with adjustable warm lighting that magically transforms your bedroom into a relaxing retreat. Here is the lighting look and how to get it :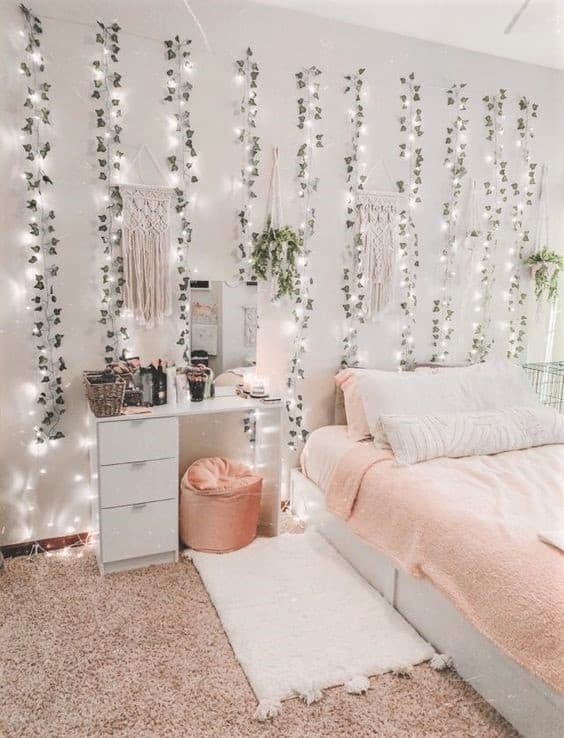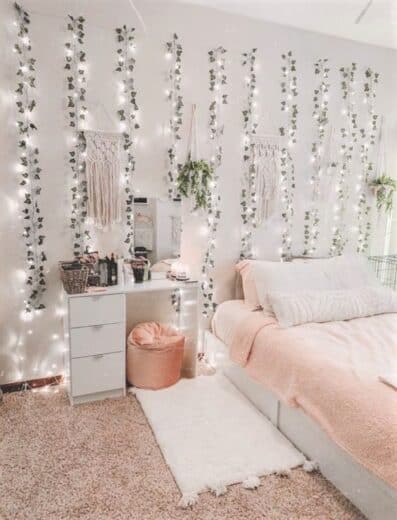 To get the look above you can either purchase Faux Ivy Vines and curtain fairy lights separately and drape them on the wall OR purchase faux ivy that already comes with fairy lights.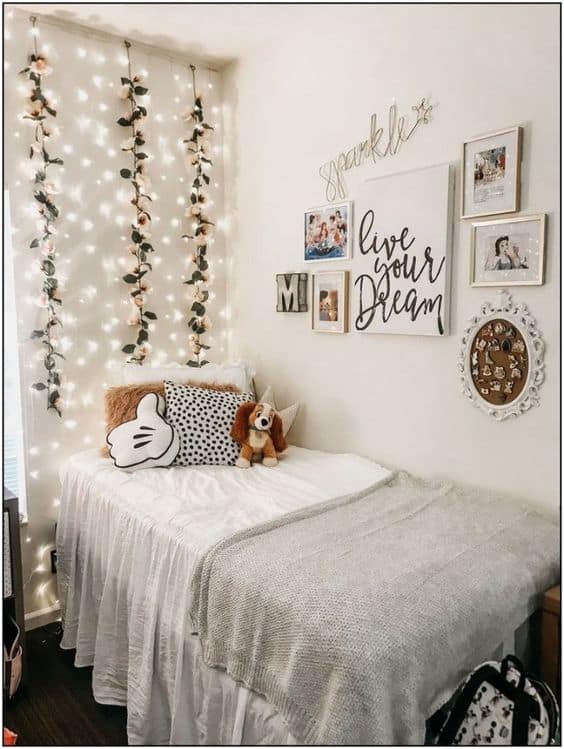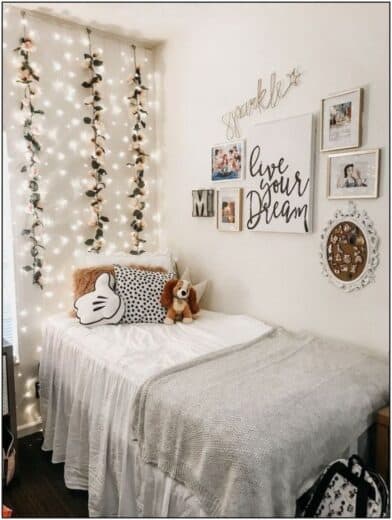 Create a cute and girly look any teen or College student will love with fake rose garland and curtain fairy lights! Curtain fairy lights have different light settings to create the perfect ambiance for any occasion.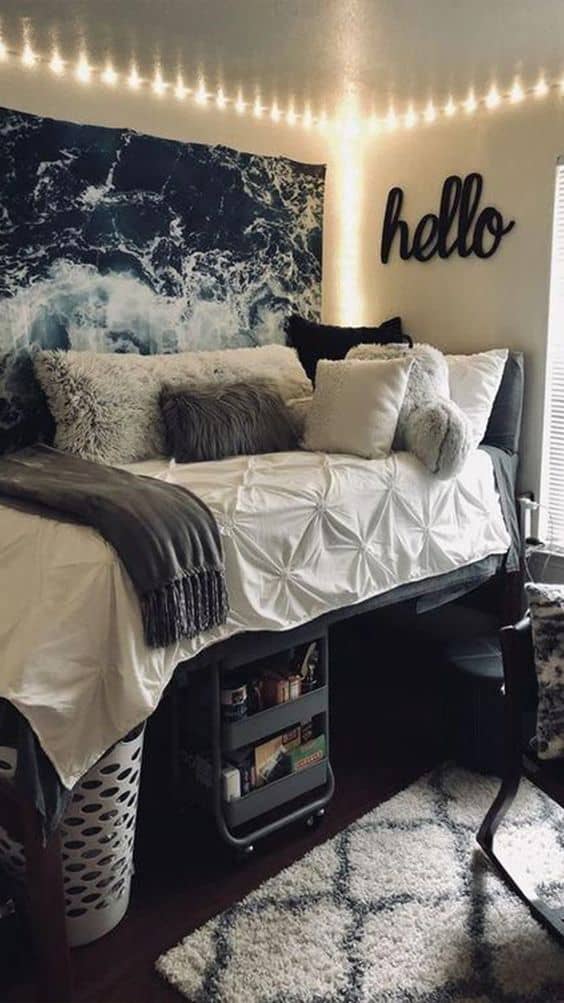 The streamlined movie theatre quality, warm LED tape lights (above) are cheap, easy to set up, come with strong 3M tape adhesive, and can be cut to fit any size room.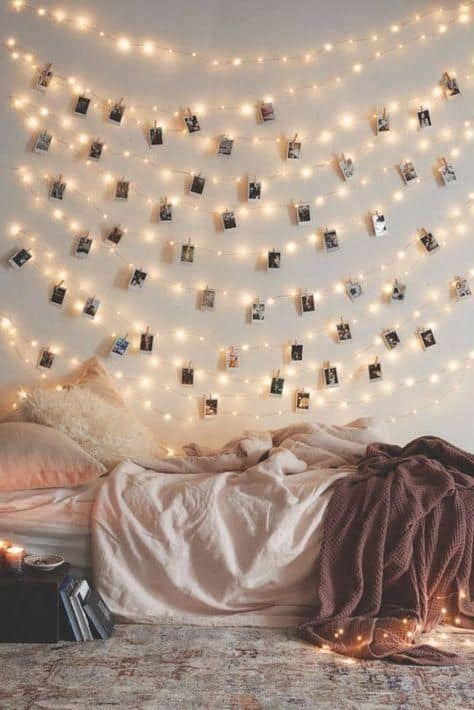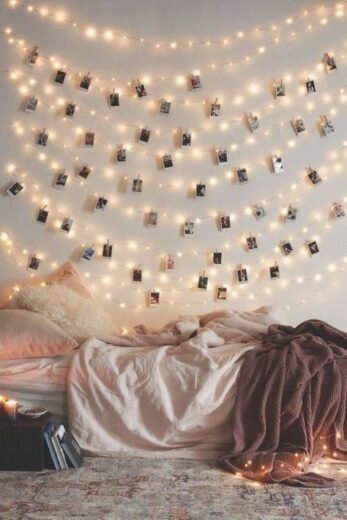 Standard Fairy Lights (pictured above) with photo clips can be used to make the ultimate cozy wall lighting for any teen room or dorm. They can be taped to the wall in any design, even a Christmas tree during the holidays, making them very versatile.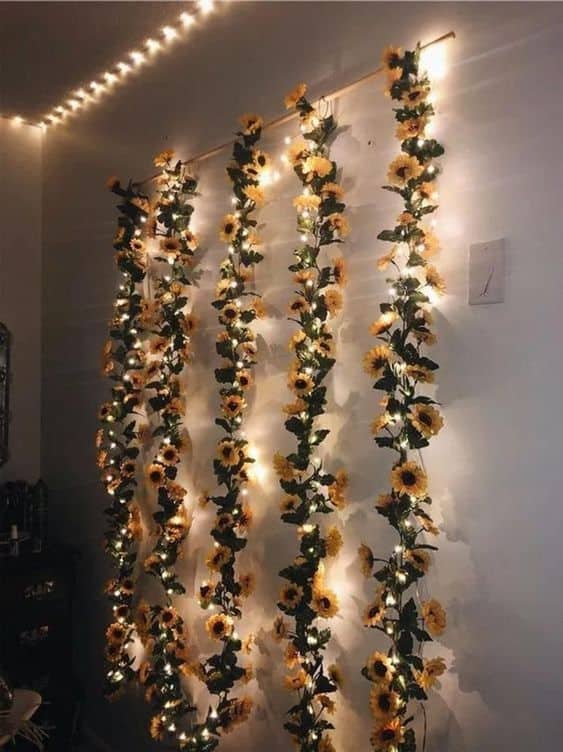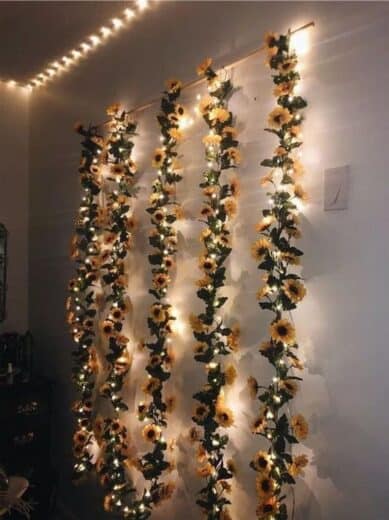 When you can't make up your mind you can use both the LED warm strip lights and sunflower vine garland fairy lights.
---
Neon Signs Lights
Neon signs have exploded on the teen room and dorm lighting scene. They are light weight, come in many colors, phrases, and shapes, and don't eat up a lot of power to run. Here is the lighting look and how to get it: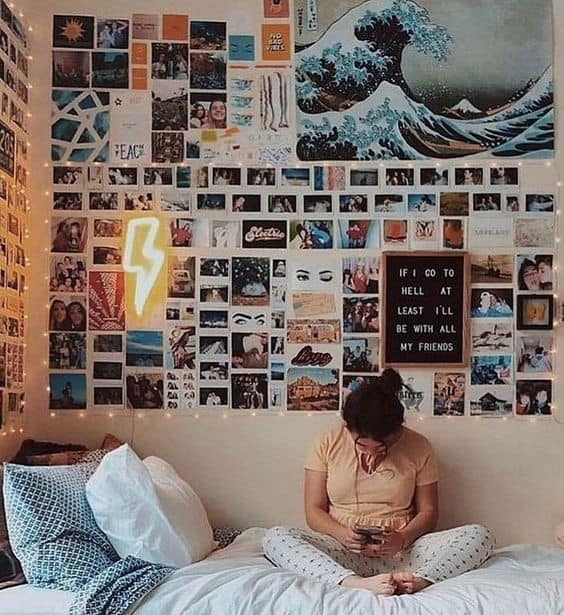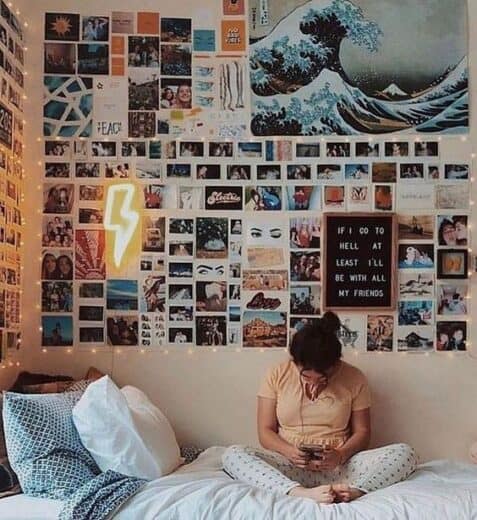 Remember the neon signs in the mood room? Pair up your fairy lights with the Thunder Bolt neon sign (pictured above) it's insanely popular and comes in a variety of colors.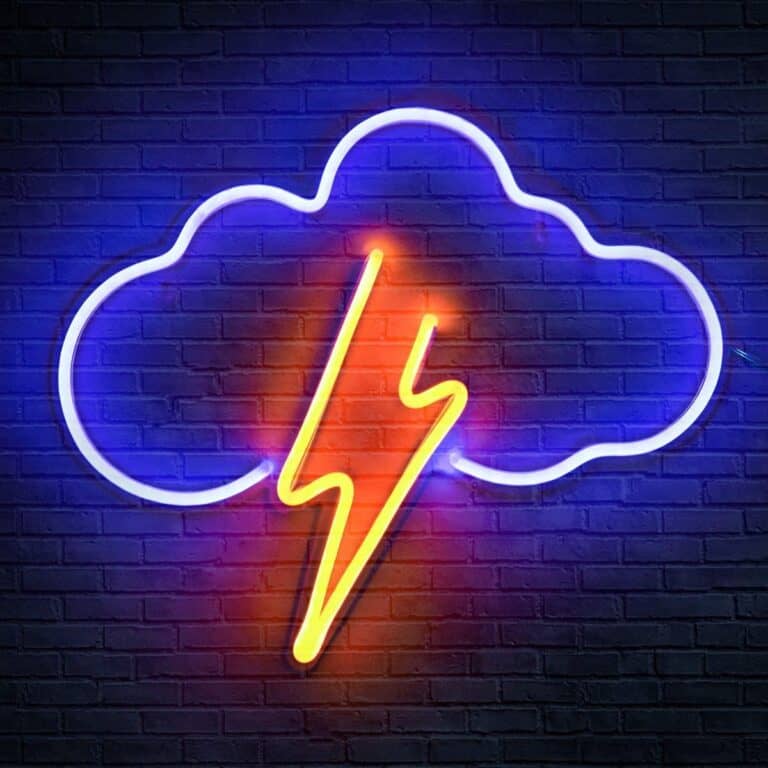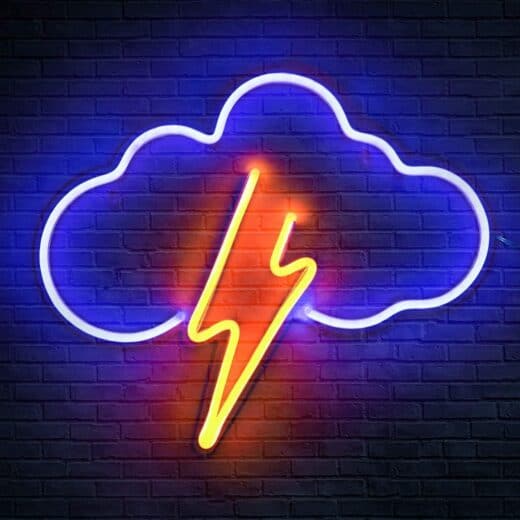 Purchase neon signs that fit any phrase, color, taste or budget for a unisex lighting idea any teen will love.
---
The Everything Teen Dream Room
If you can't make up your mind mix and match all of the trendiest teen room lighting ideas we've shown you above to create the ultimate teen dream room!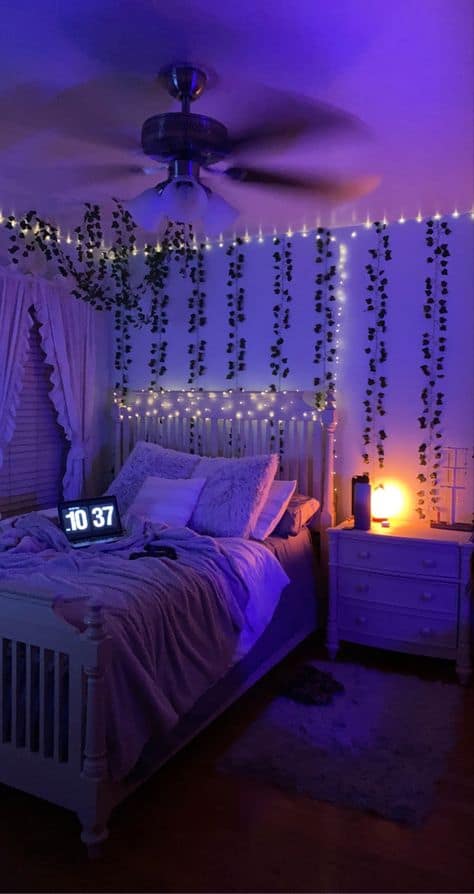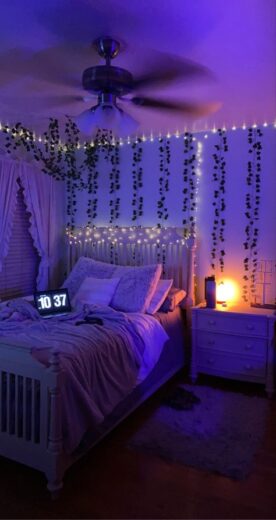 This room combines fairy lights, vines, and multicolored LEDs to create the magical teen bedroom or dorm of your dreams!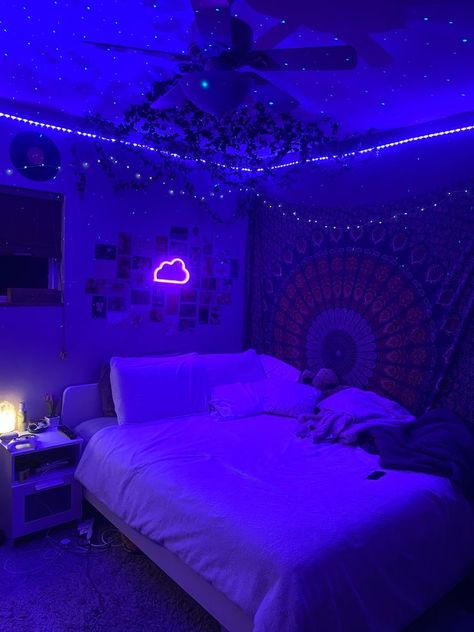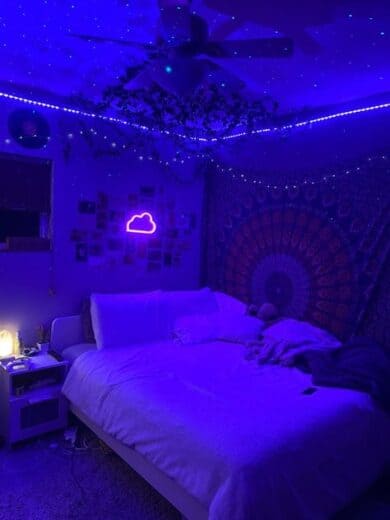 This look combines all of the hottest trends in teen room lighting including Fairylights, colored LEDS Strip Lights (set to purple), Cloud Neon Sign, and Star Galaxy Projector. For links to each product click on the sections above.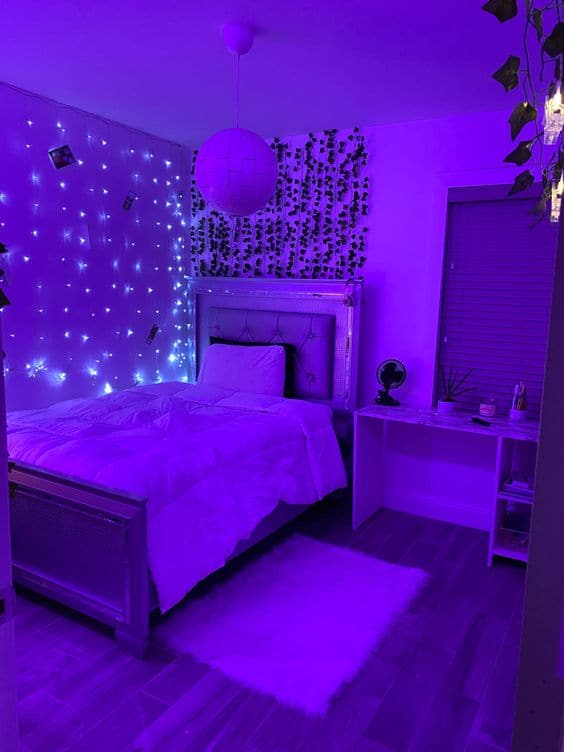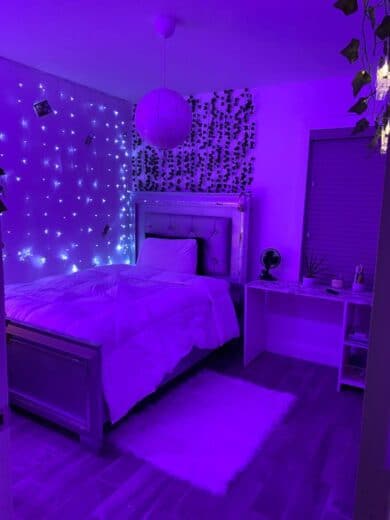 Fairy Lights, purple LEDS, and faux ivy creates the trendy tik tok mood aesthetic above for your dorm room or bedroom.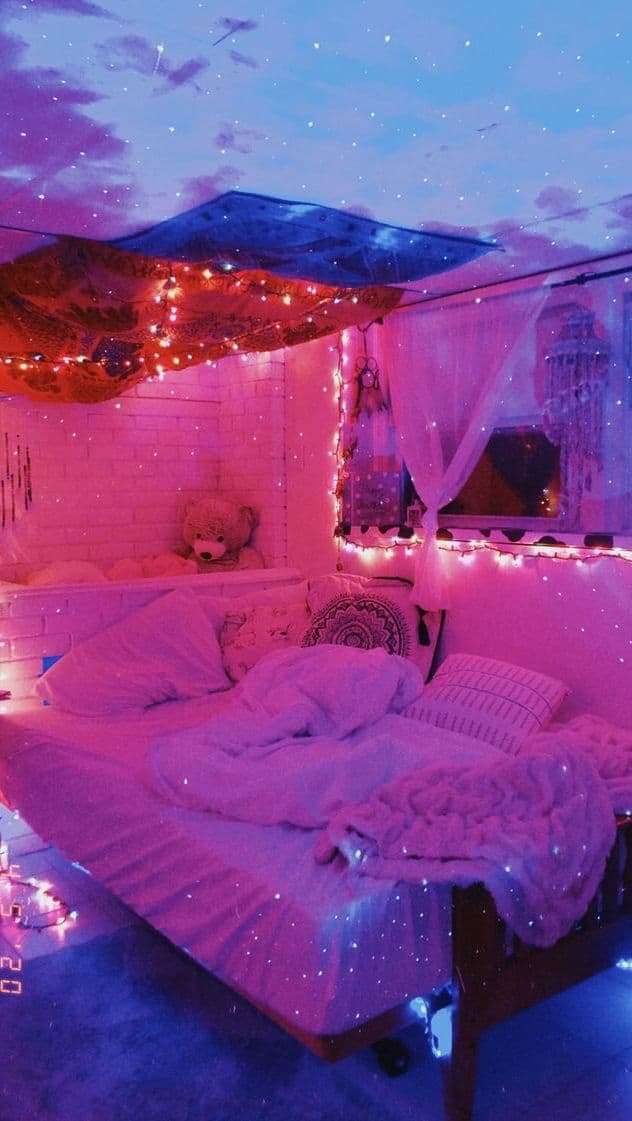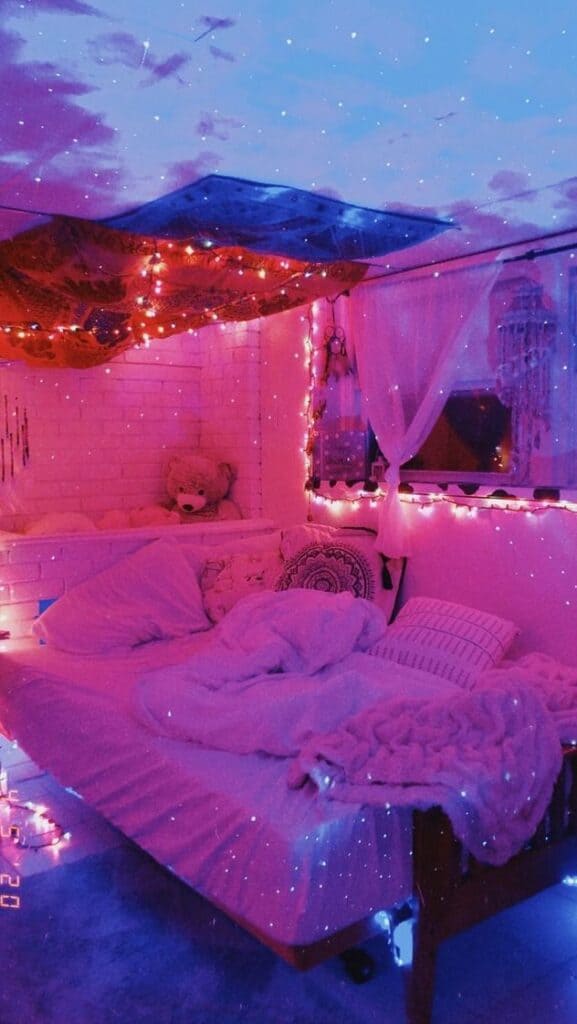 The room inspo above combines galaxy lighting mentioned in this post with red or pink colored fairy lights. The colors blend well with the wall/ceiling tapestries.
---
In this post we showed you the best lighting and decor ideas for a teen bedroom or dorm room.
OTHER POSTS YOU'LL LOVE…
THE 100 BOTTLE DIY DOLLAR STORE NAILPOLISH RACK
WHAT NOT TO DO AT YOUR GRAD PARTY