Best Easy Holiday Appetizers And Sides Recipes
Update 2023
Only the best of the best made this list of easy holiday appetizers and sides for any celebration.
Some of these recipes are secretly used by restaurants and can be made ahead of time.
There are keto friendly, low carb, vegetarian, and healthy options too.
Whether you're throwing a Christmas Dinner, Thanksgiving Dinner, Easter Dinner, Graduation Party, New Years Eve gathering, anniversary party or employee potluck, these recipes are real crowd pleasers that will impress.
We're sure atleast one will become your go to next time you need to put together something people will love….and some make great gifts!
APPETIZERS: CHEESES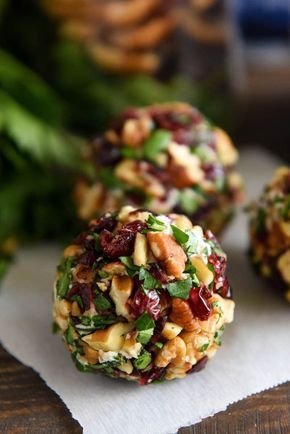 Stick a straight pretzel into these mini cheesballs for an easy and tasty finger food guests will rave about.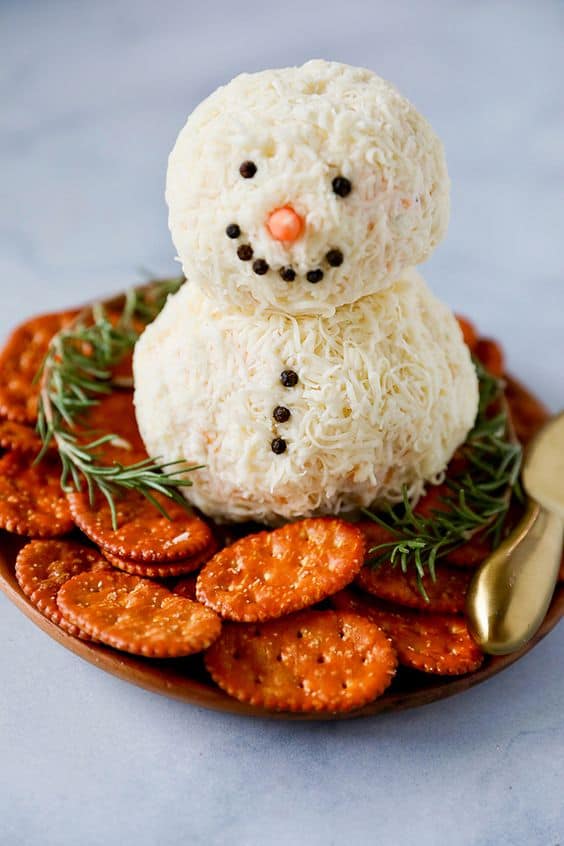 You can make this Snowman Cheeseball appetizer ahead of time and keep it in the fridge. It's a real crowd pleaser that will decorate any Christmas spread beautifully.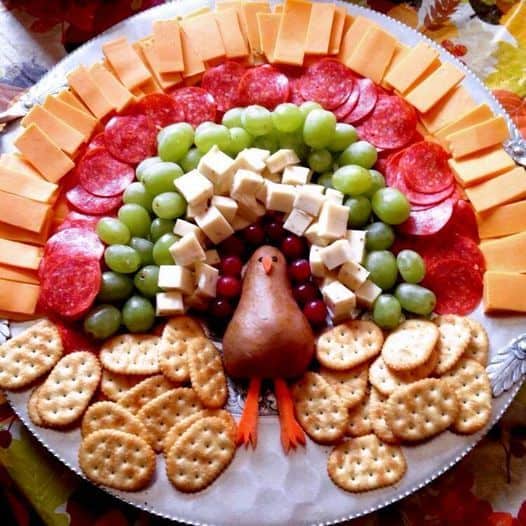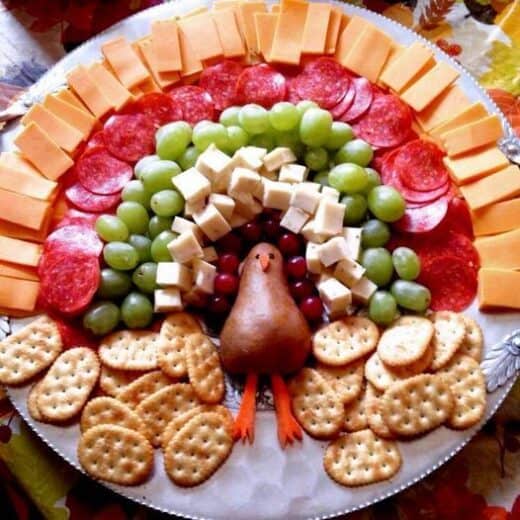 This is an easy to make Thanksgiving platter that everyone will be snapping pictures of!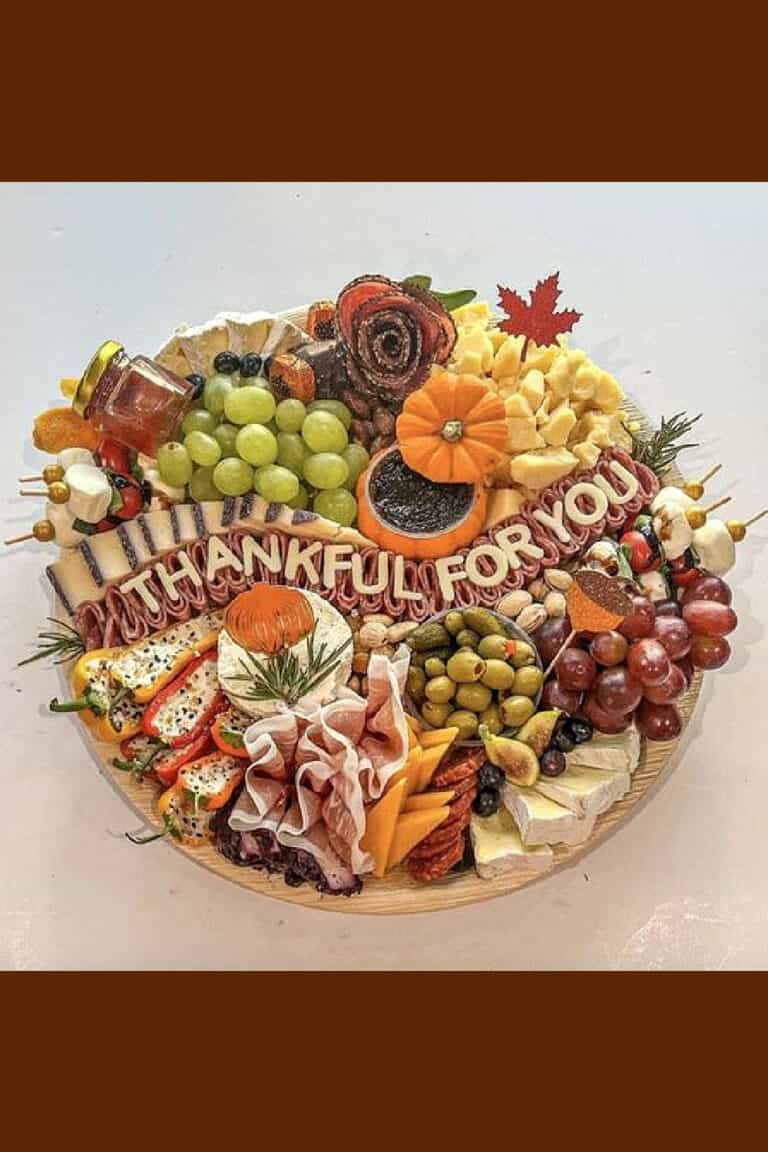 The above "Thankful for You" Thanksgiving Charcuterie board was made out of cheese cookie cutters!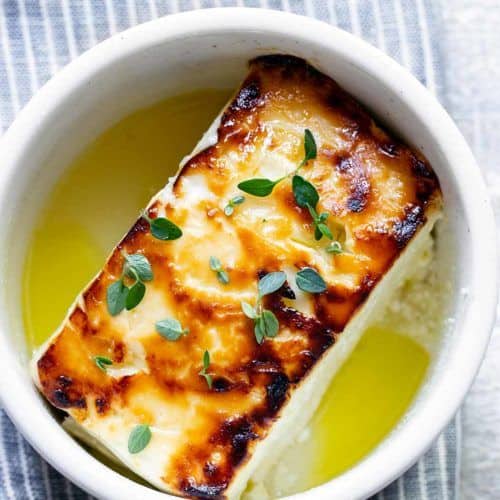 Only 4 ingredients make the above Baked Feta with Honey and Thyme appetizer. It's perfect as an appetizer on some pita or crostini bread or even on the dessert table!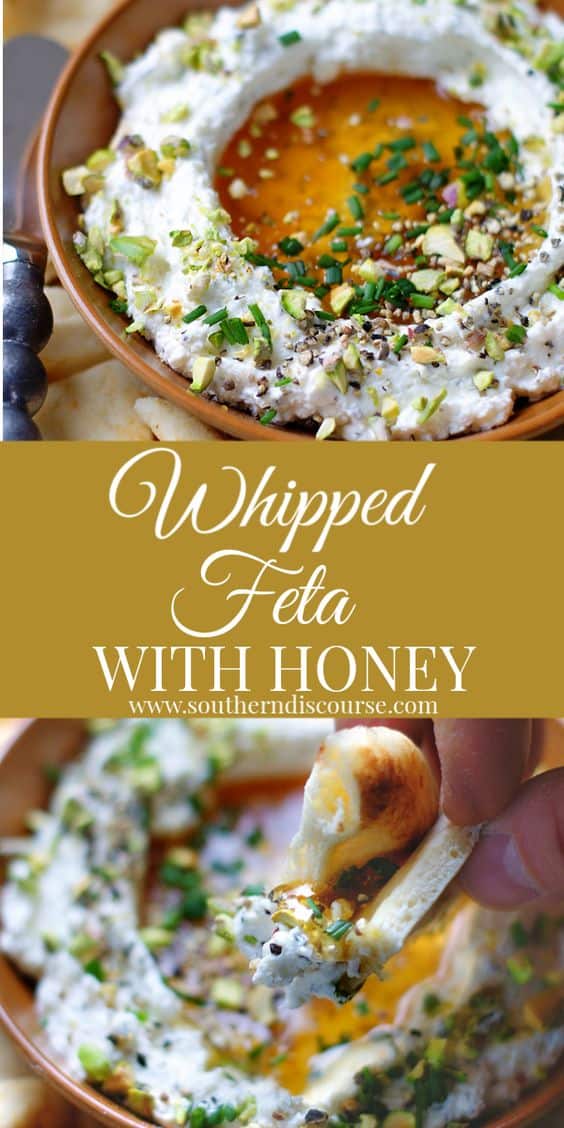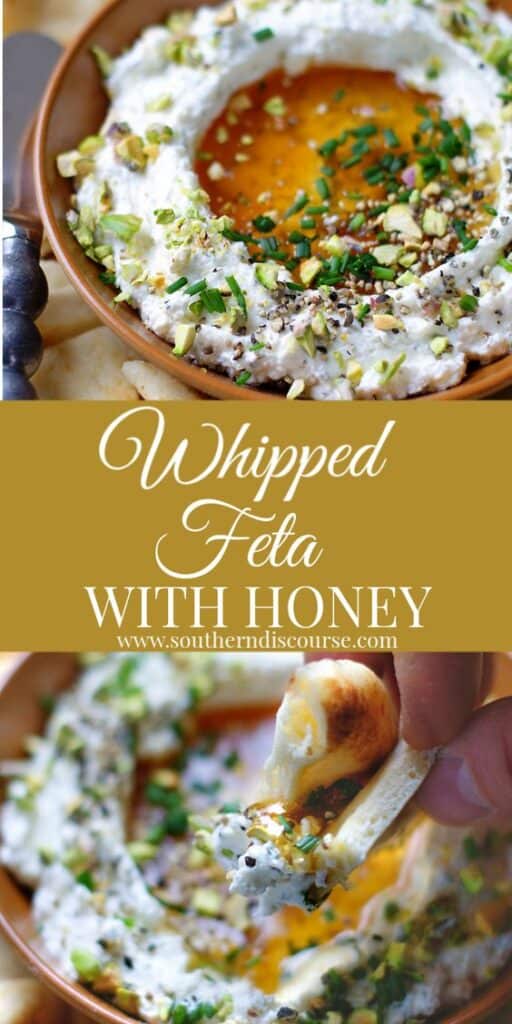 Even people who hate feta cheese will LOVE this Whipped Feta With Honey, EVERYONE will ask for the recipe. It's even good on breakfast toast!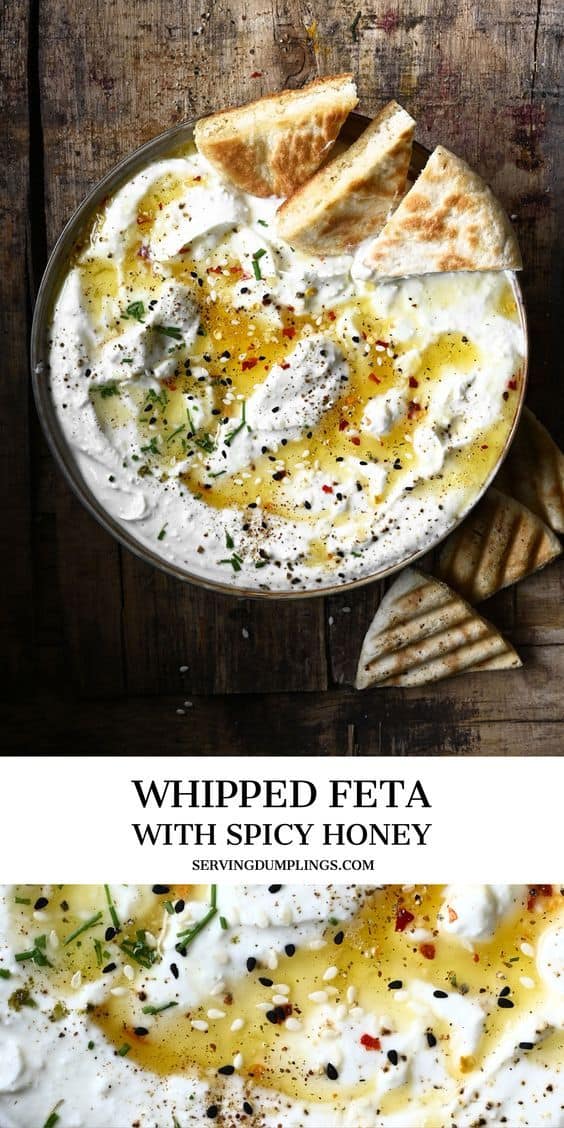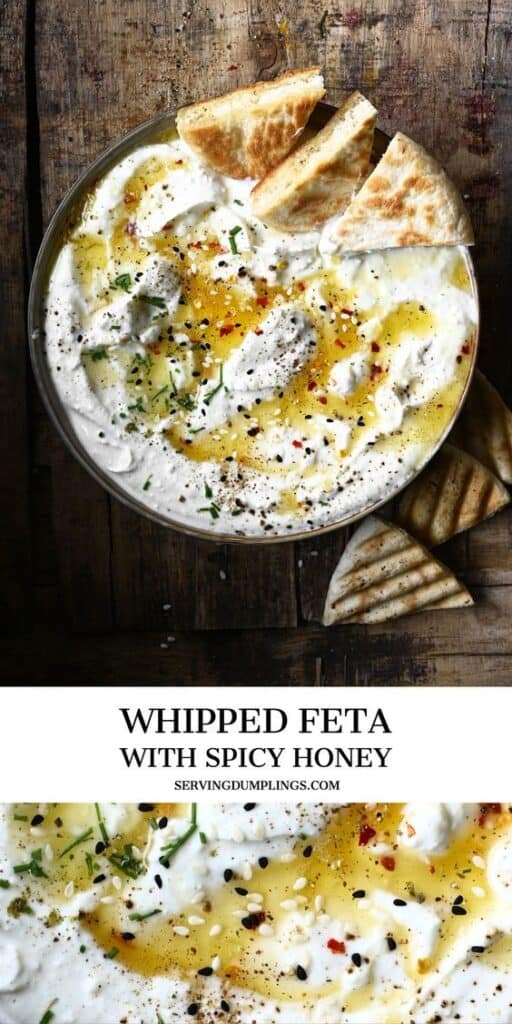 This whipped feta dip recipe adds a kick for spice lovers. Serve it with pita chips, crudite, or even on pizza.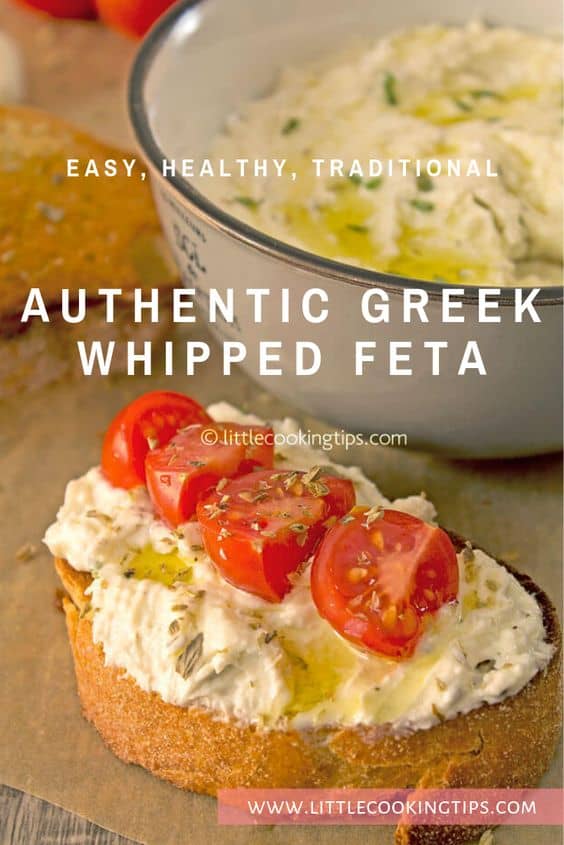 This traditional Greek Feta Recipe is so easy and soooo delicious served with pita chips or pretzels! It'll be a hit.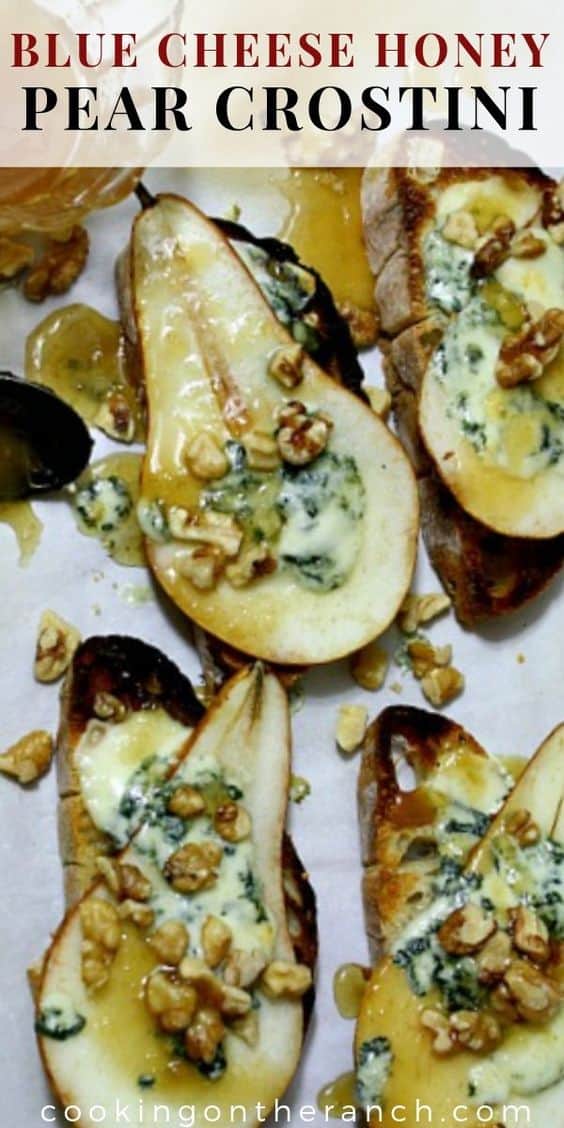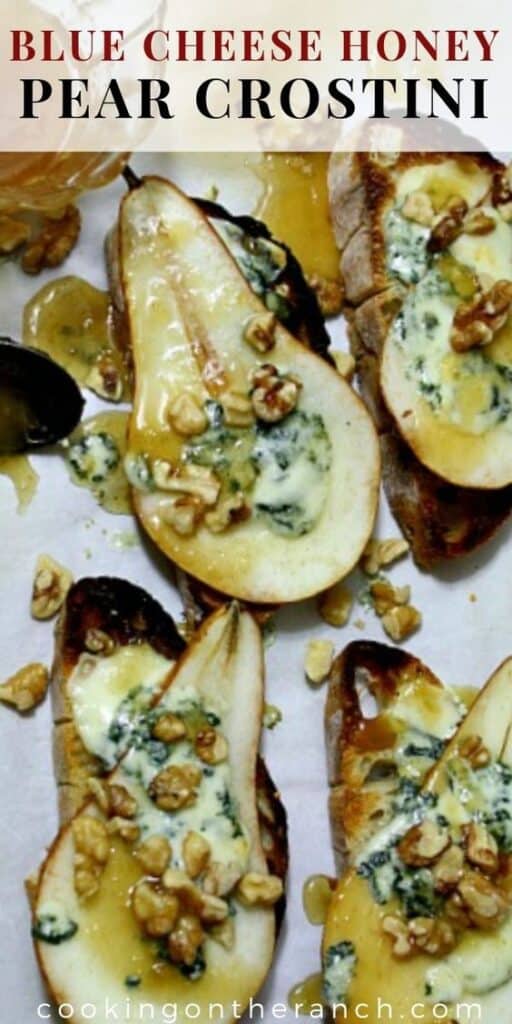 The above Cheese and Pear Crostini is elegant for any wine tasting or dinner party. If you don't like blue cheese you can substitute brie or goat!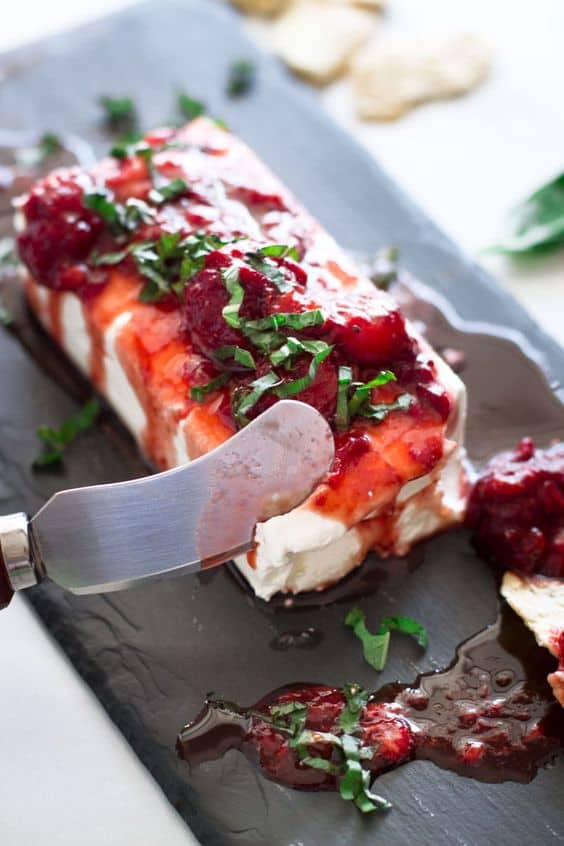 So easy and so delicious on a grazing board or snack plate with pita chips or crackers!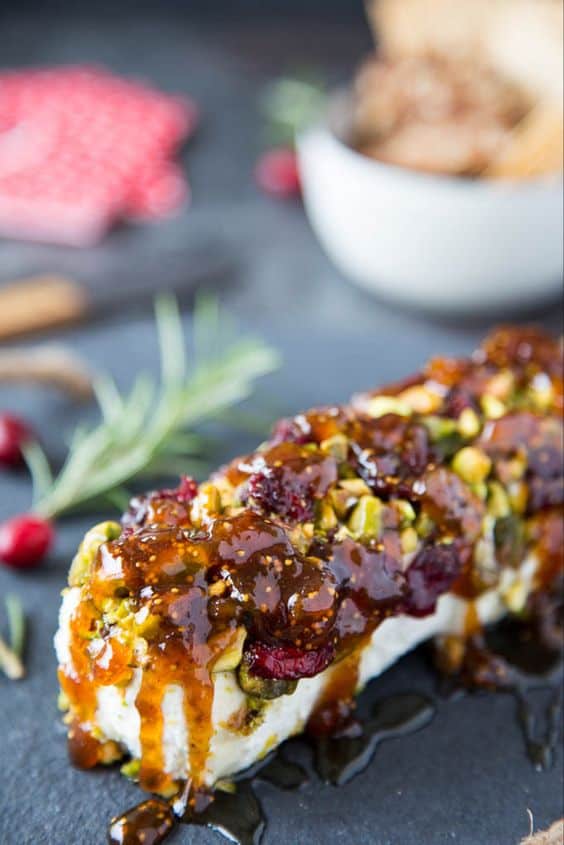 This Goat Cheese With Honey and Figs recipe takes 5 minutes to make and works great with brie as well. It's the perfect addition to any charcuterie board!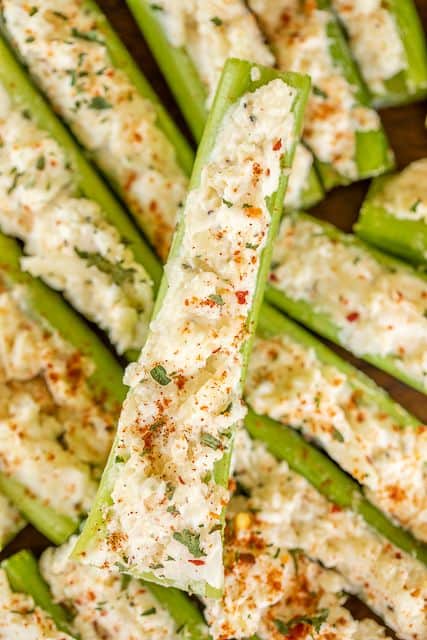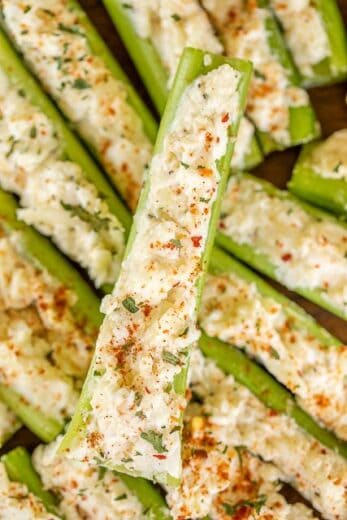 You can make this easy 5 ingredient Italian Cream cheese finger food days ahead. It's a crowd pleaser that goes fast at any holiday party, Tail Gate, Superbowl event, or Potluck.
APPETIZERS: CHARCUTERIE, SNACK BOARDS, & CRUDITE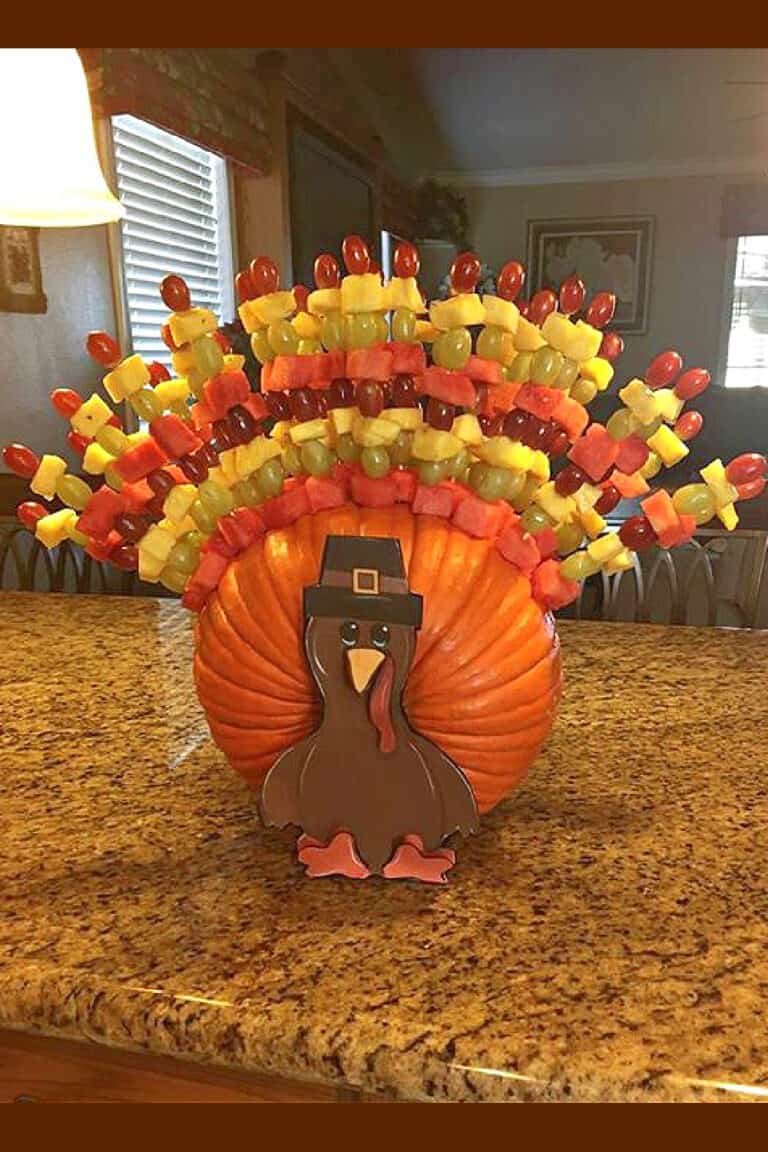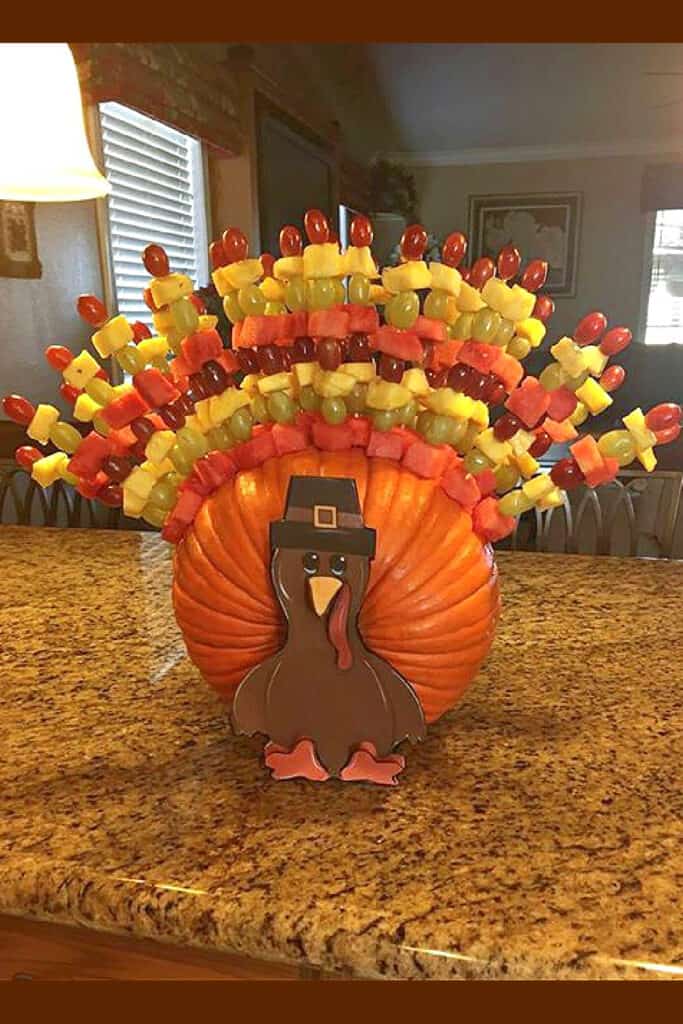 The above Turkey fruit kabobs are made out of grapes, pineapple, and watermelon. You can use a faux or real pumpkin and turkey cut out with wood skewers.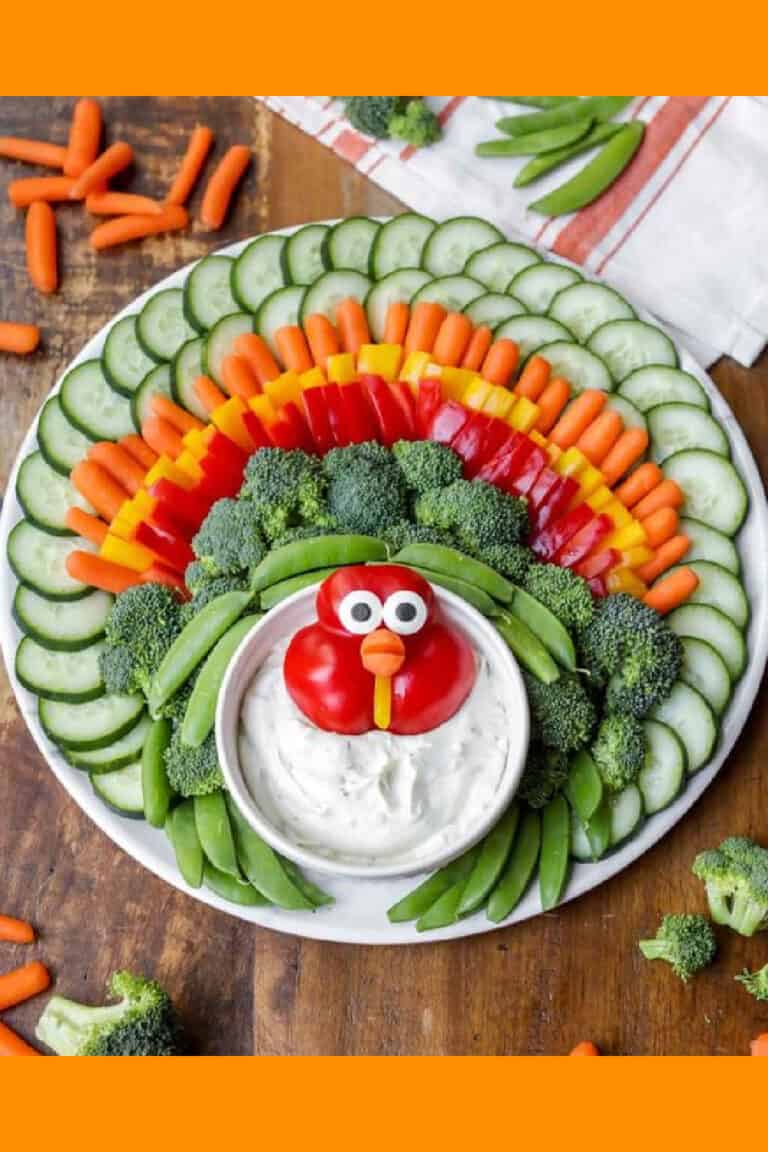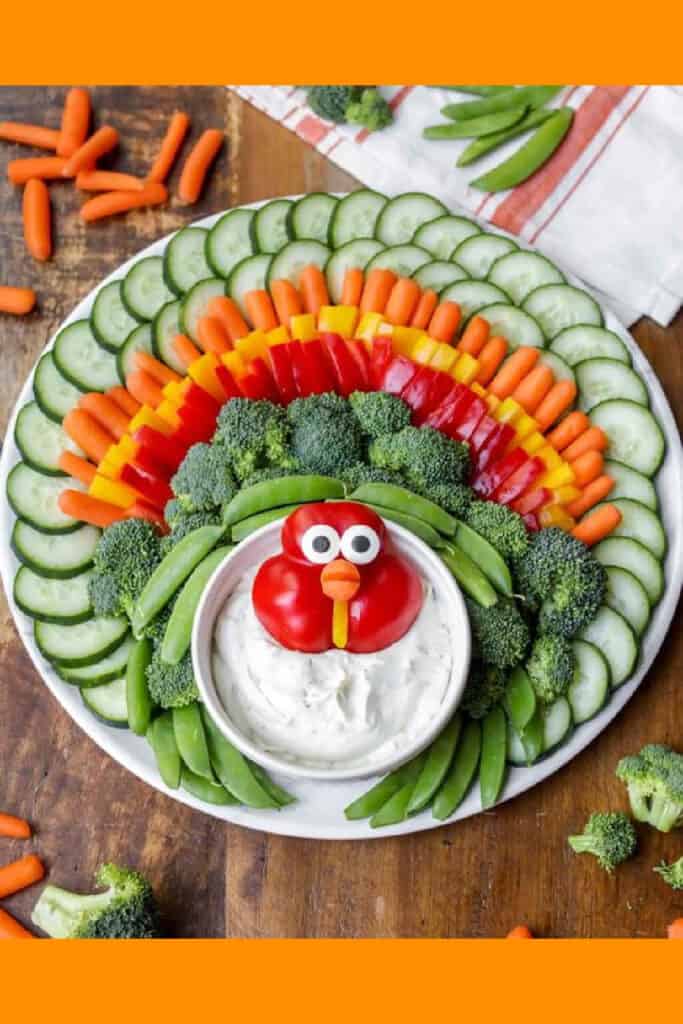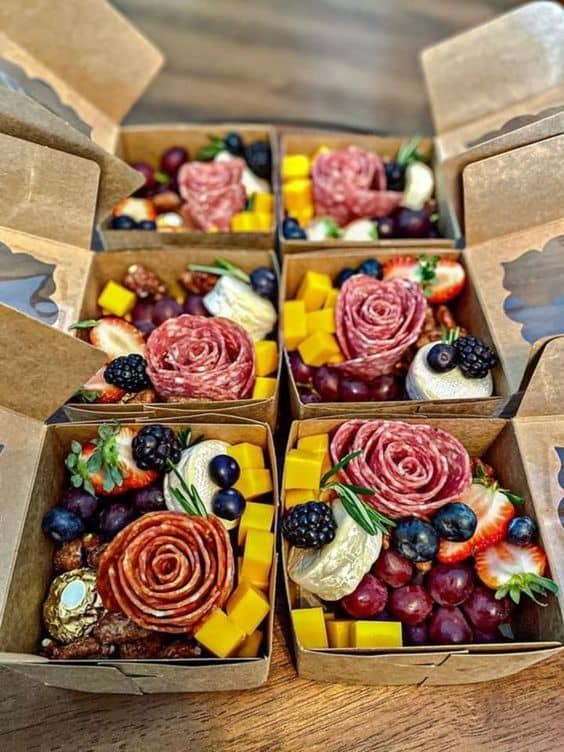 Package charcuterie in adorable boxes for a fancy luncheon, holiday, or wedding! Here is a link to how to make the meat roses!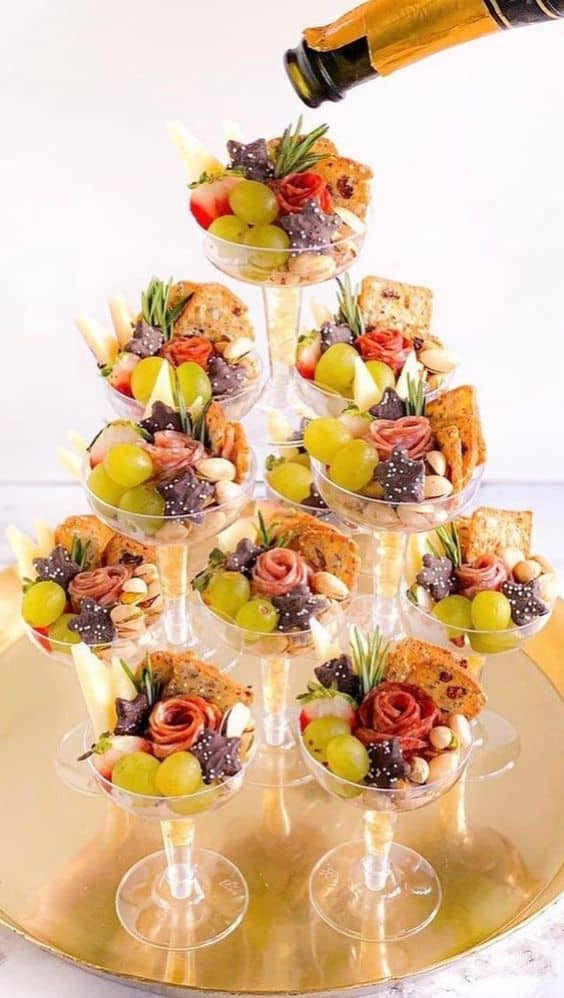 Arrange charcuterie in plastic champagne glasses and stack on a foil cardboard cake board for a classy dinner party, Anniversary, New Years Eve, or wedding look.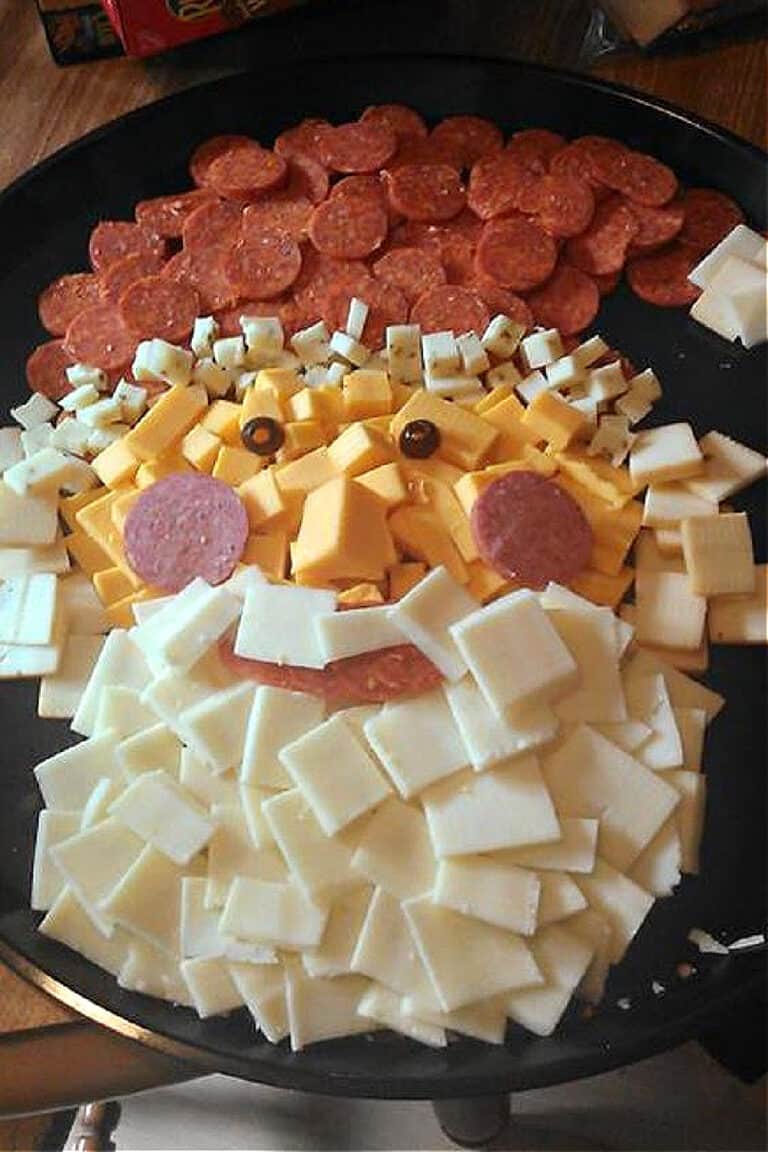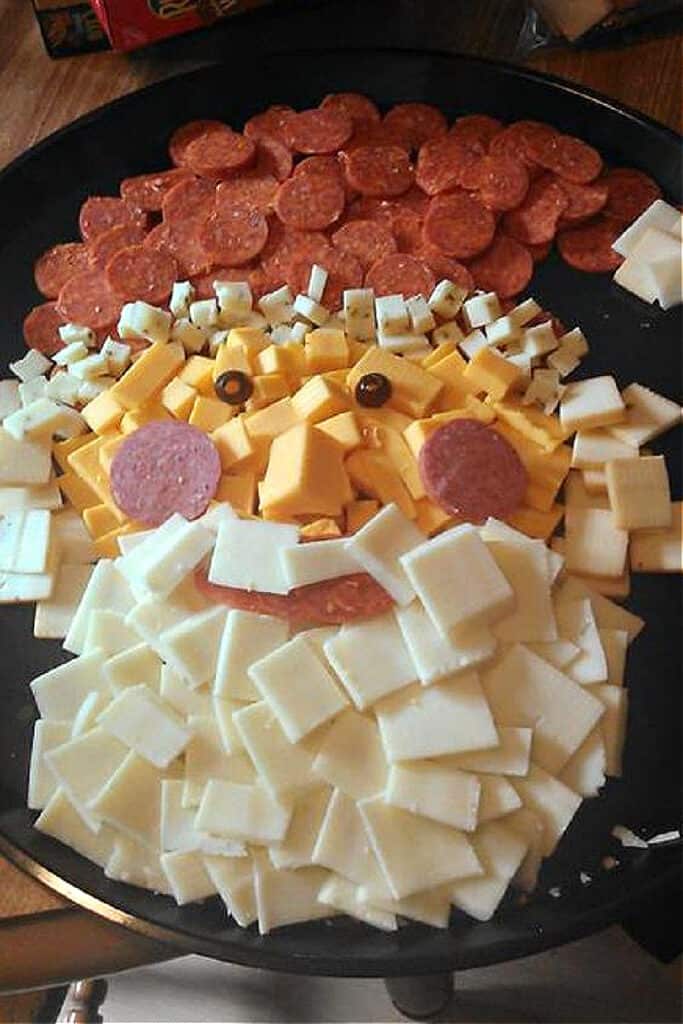 Make the easy Santa Claus snackboard above for your Christmas appetizer or party!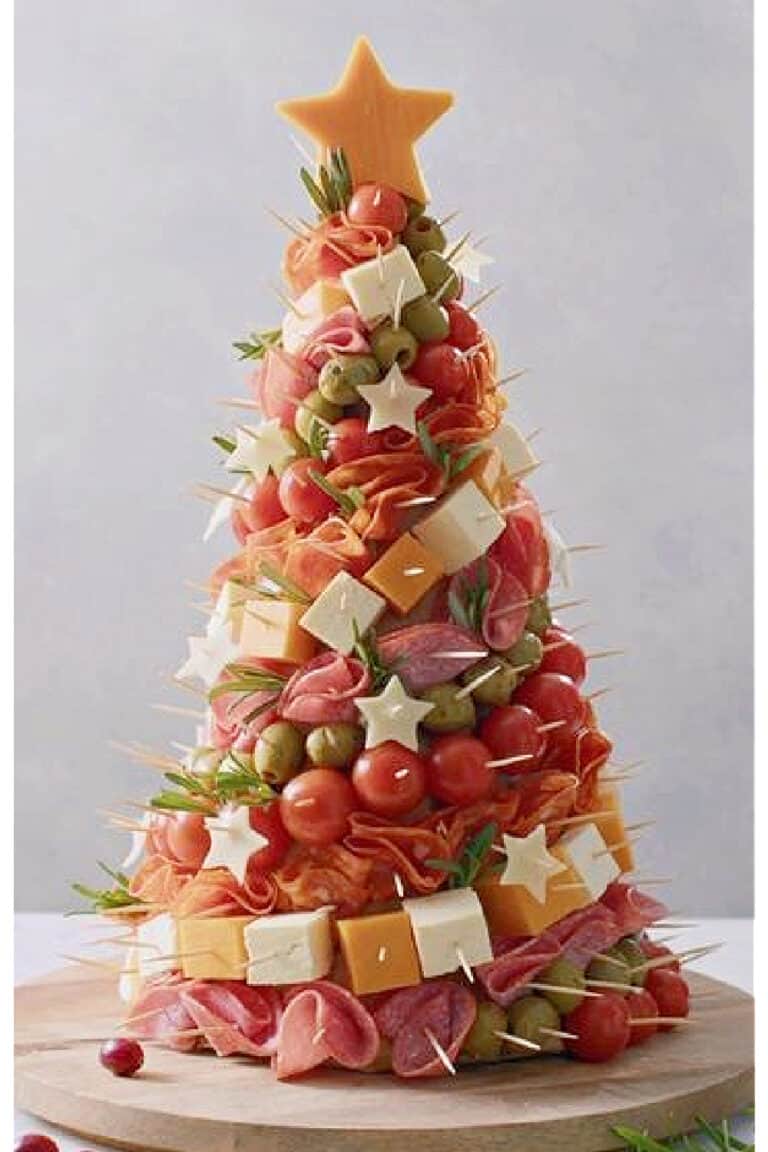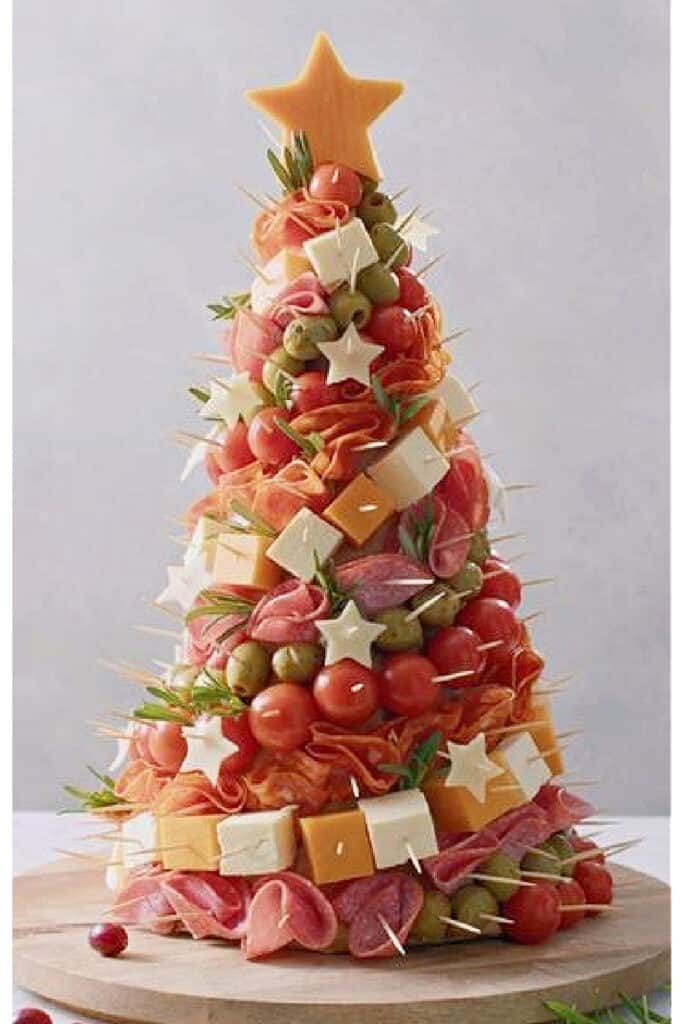 Make the Christmas tree appetizer above using a dollar store cone wrapped in parchment or wax paper and insert the food skewers in with toothpicks.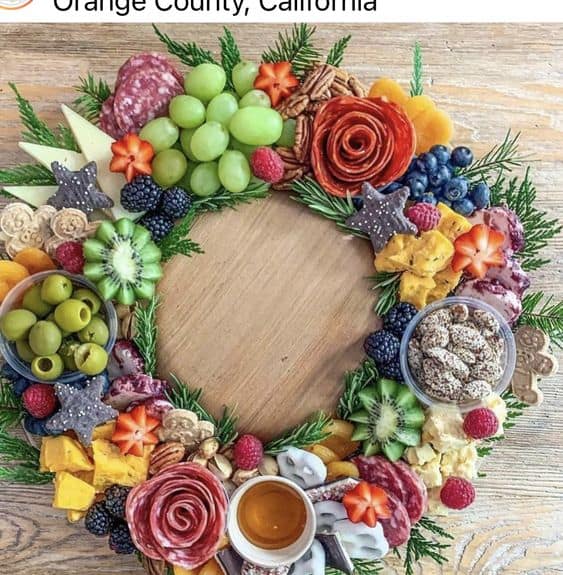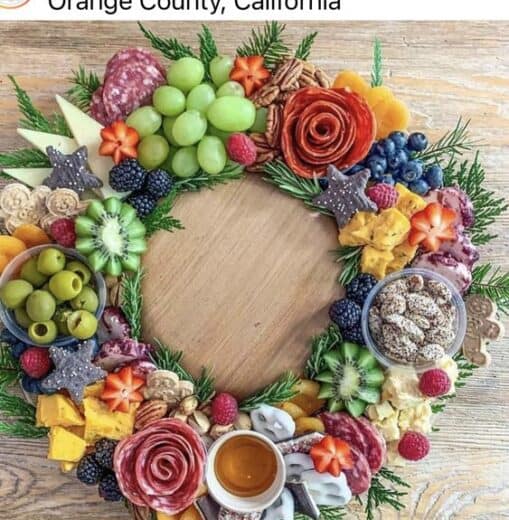 Whether a family gathering or a small quiet holiday movie fest at home, this Christmas wreath charcuterie board is impressive and easy. Just watch this youtube tutorial.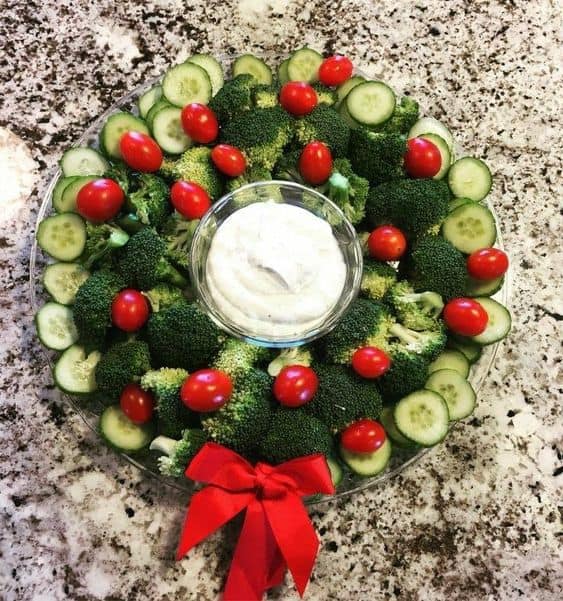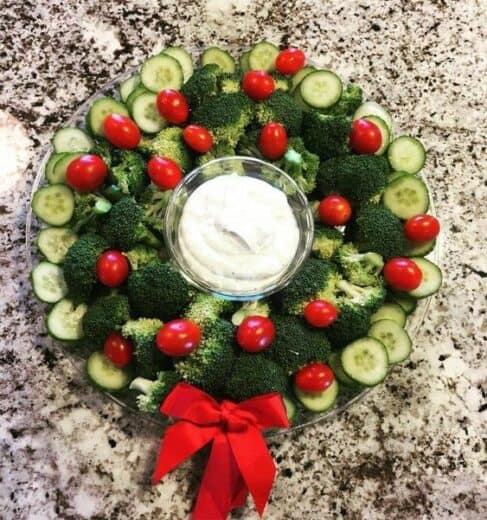 Arrange vegetables and fruit in shapes like wreaths, Christmas trees, or stars to quickly dress up any snack table
Cut Salami and Provolone cheese with cookie cutters. We would add some basil leaves to the caprese candy cane above for a more Christmasy candy cane!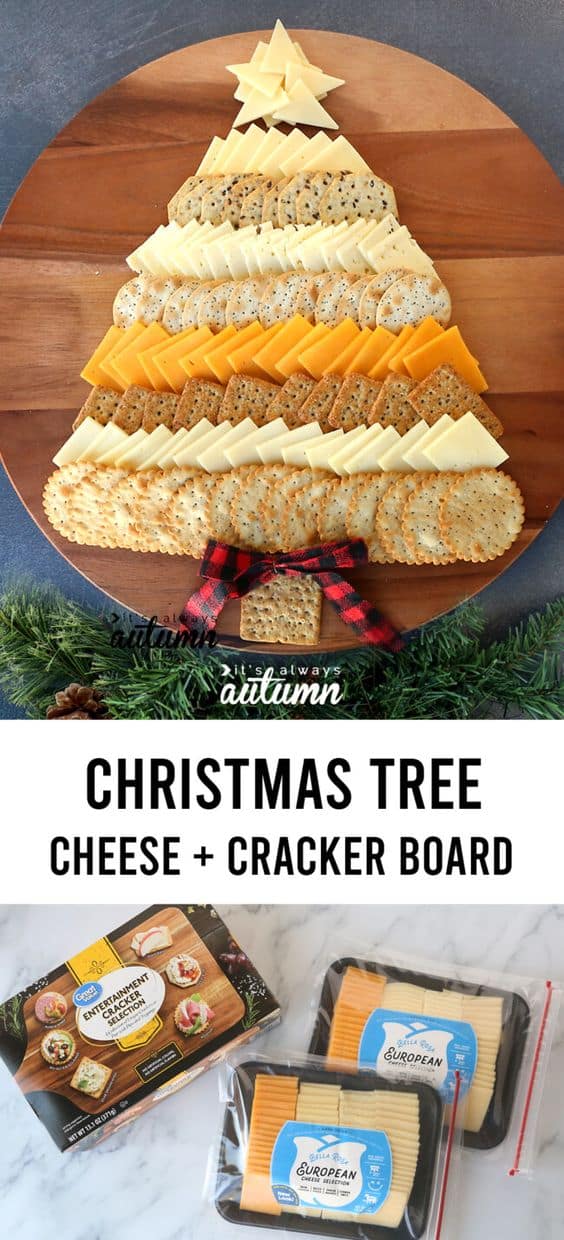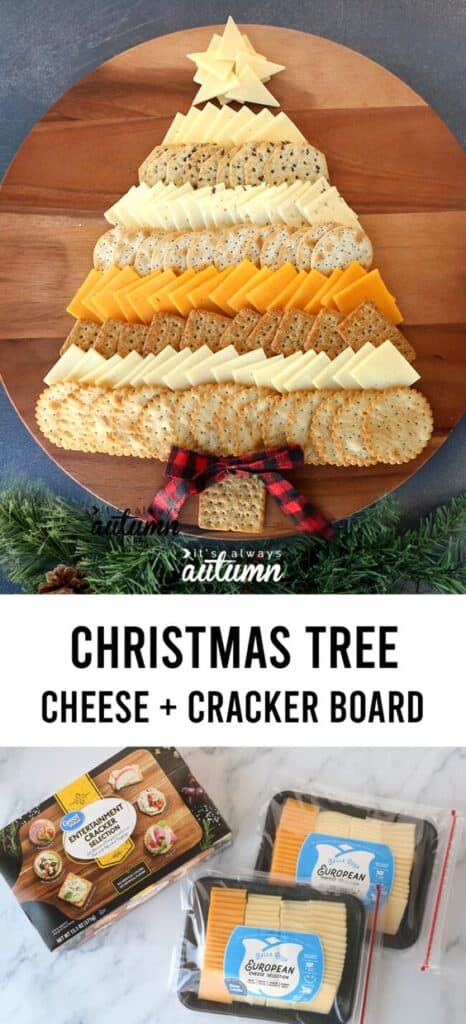 These could be the centerpiece for your table!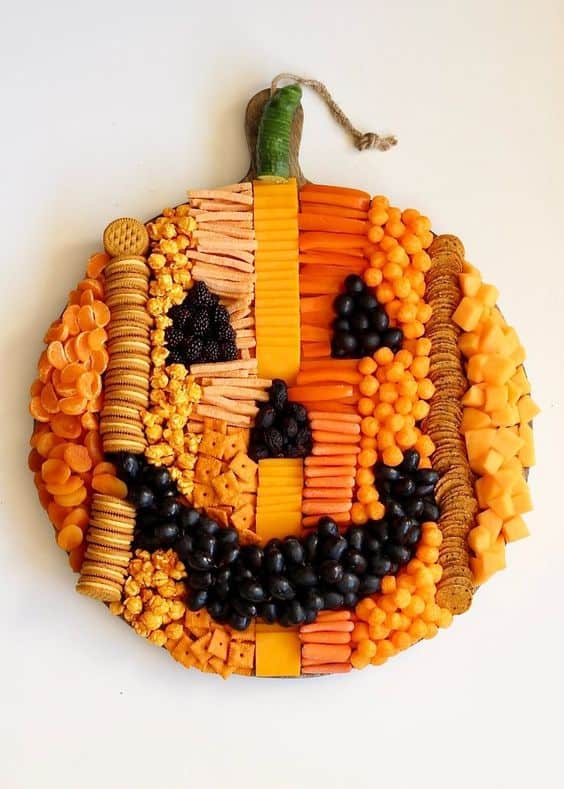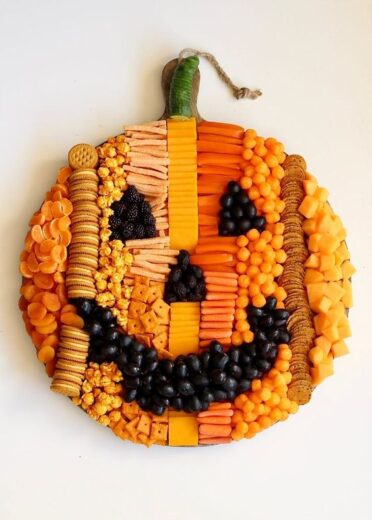 Candy corn shaped cookie cutters help form the eyes and nose of this easy and festive Halloween Pumpkin snack board! You can use raisins, black olives or blackberries…customize to suit your taste!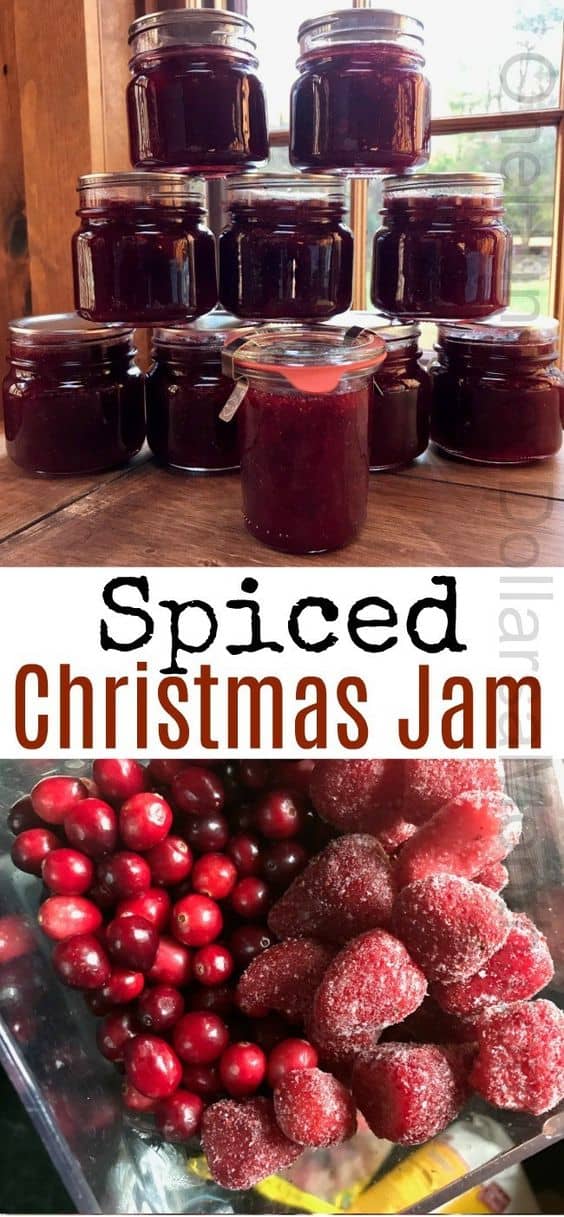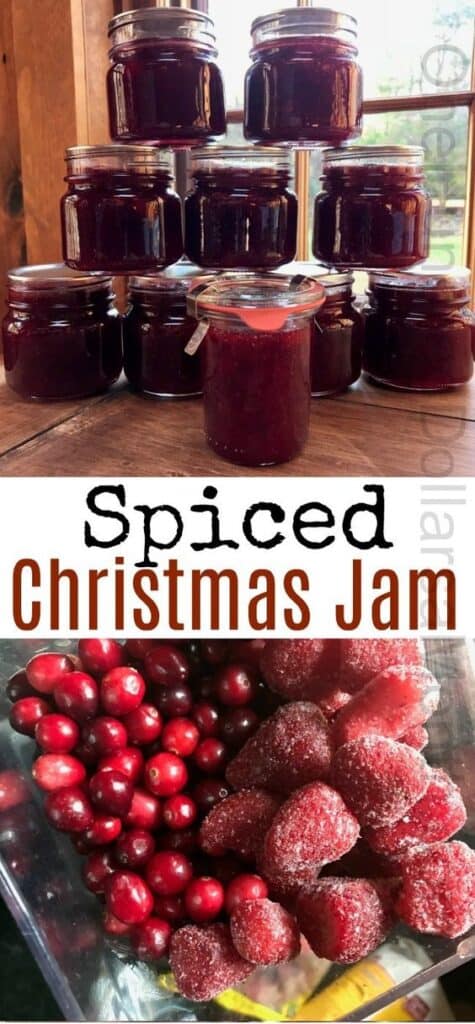 This Christmas jam would make the perfect homemade gift as well as a delicious and festive addition to any spread!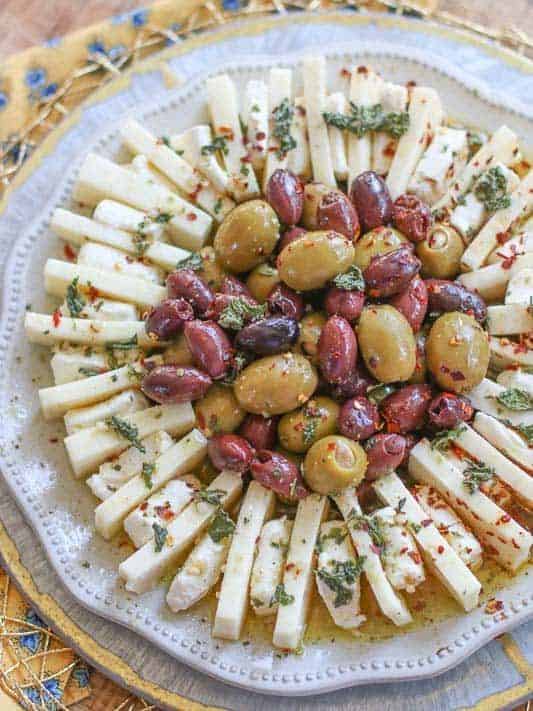 This easy olive and cheese ring appetizer perfectly pairs Monterey Jack, Cream Cheese, and Mozzarella with a vinaigrette, marinated olives and spices.
APPETIZERS: DIPS & HUMMUS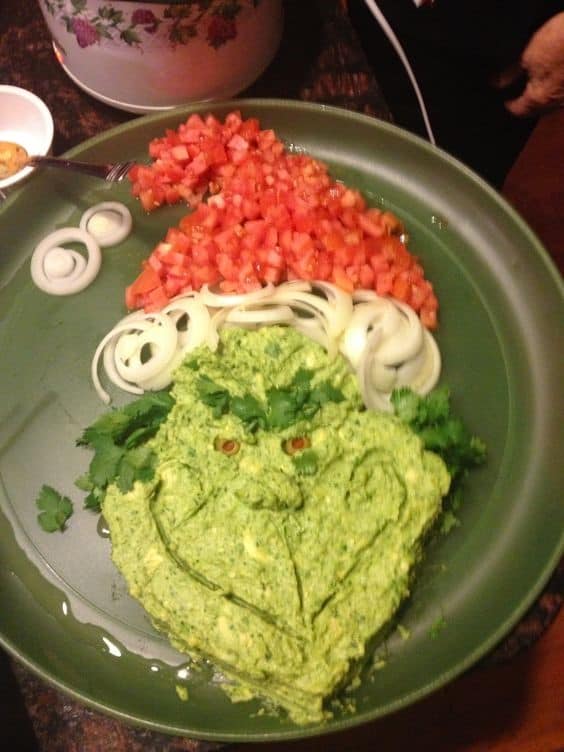 Here is a clever and comical way to serve guacamole: Grinch style! The eyes are sliced pimento olives and the eyebrows are Italian parsley.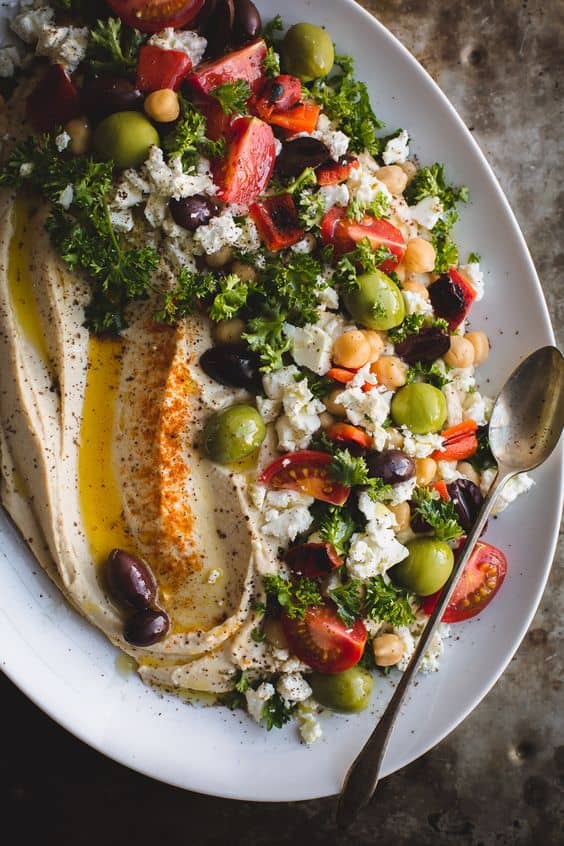 You can make this hummus recipe ahead and keep it in the fridge. Serve with crudite or crackers…people will lick their plates.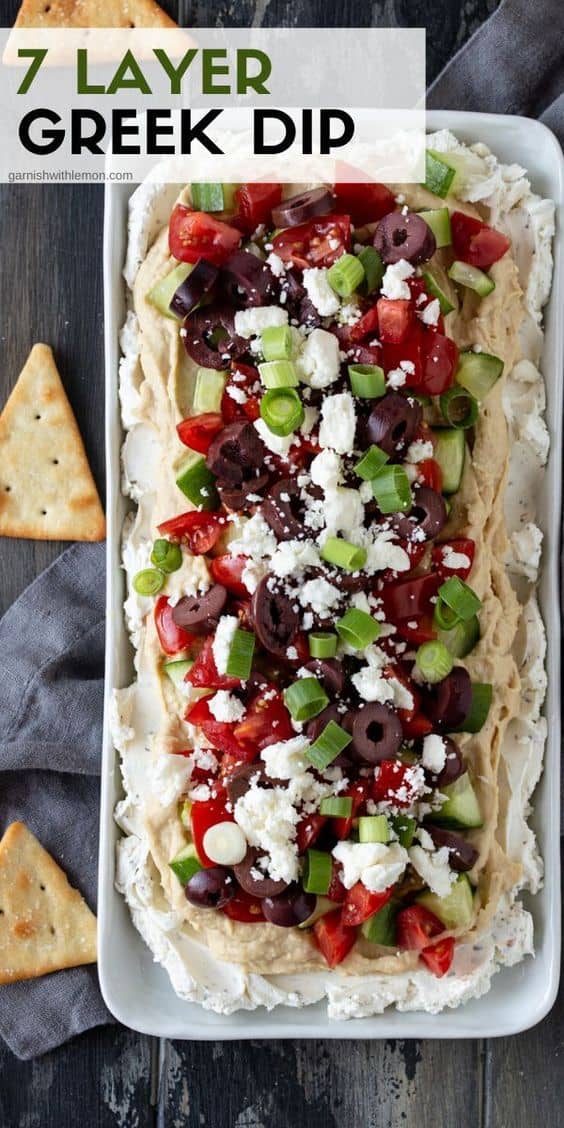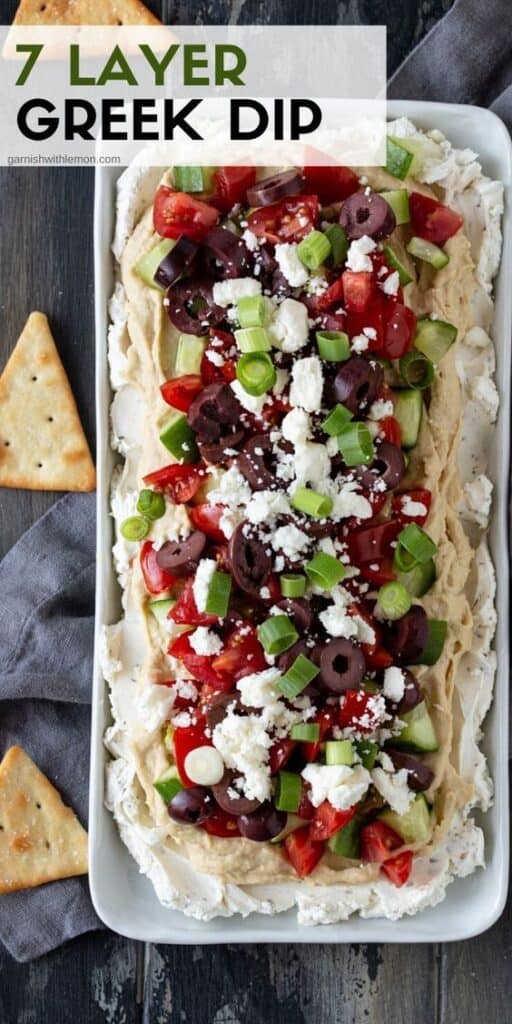 This unique 7 Layer Dip is a Greek twist on a Mexican classic and we can't say enough how delicious it is! Crowd pleaser alert!
APPETIZERS: FINGER FOODS & 1 BITE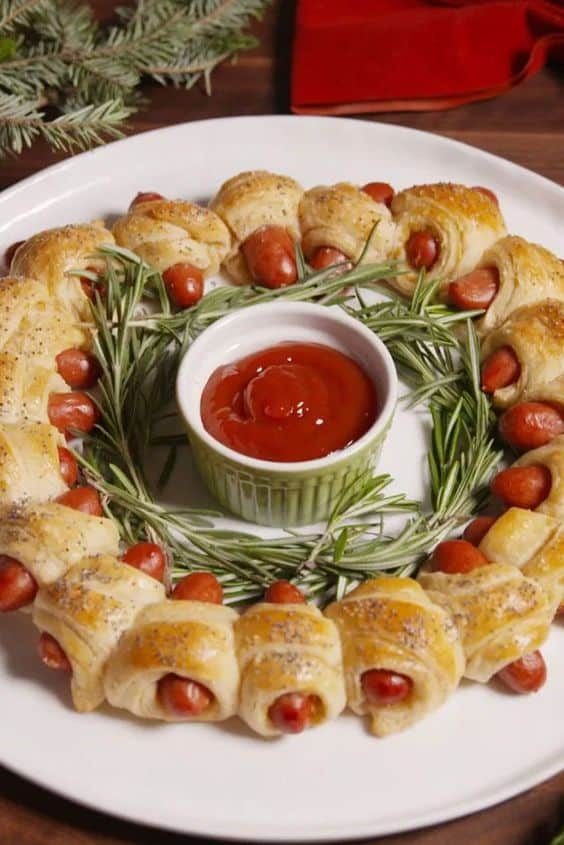 In 35 minutes total you can have this pigs in a blanket appetizer. It's a classic party finger food for any holiday party or special celebration.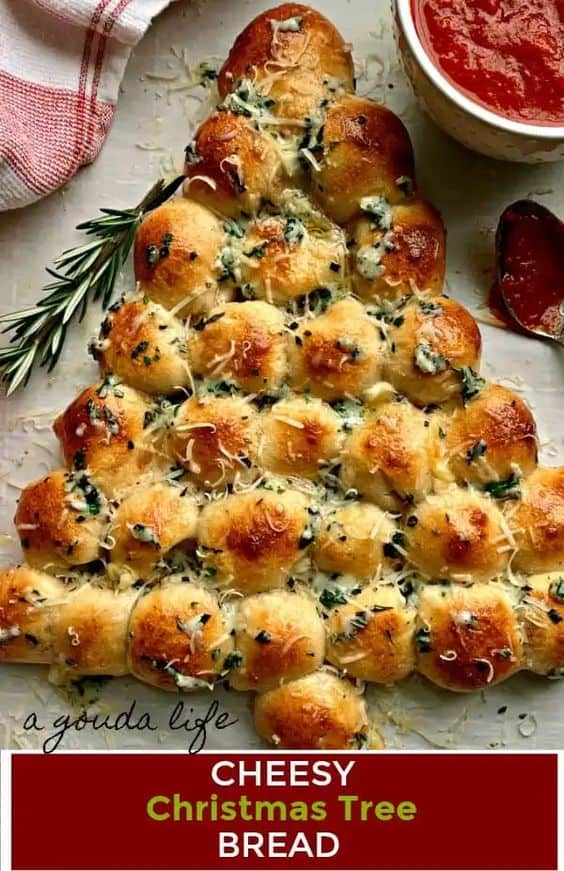 The above cheesy bread is a HUGE hit at parties and only takes 26 minutes to make! You can serve it with plastic appetizer forks and marinara sauce for a delicious holiday bite.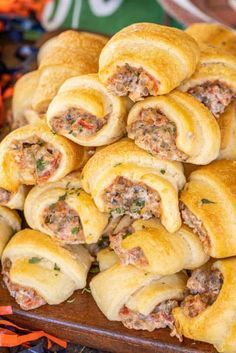 These crescents are quick, easy, delicious, and only require 4 ingredients! They make great appetizers for dinner and breakfast.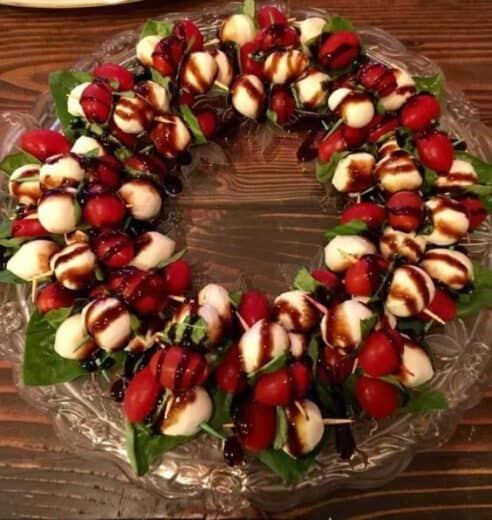 Make super healthy caprese one bite appetizers. They're refreshing enough for summer but perfectly color coordinated for Christmas! Arrange them to suit every occasion.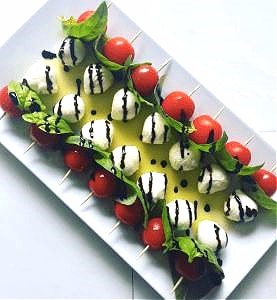 Caprese appetizers are very easy to prep and offer a delicious and festive bite for any party!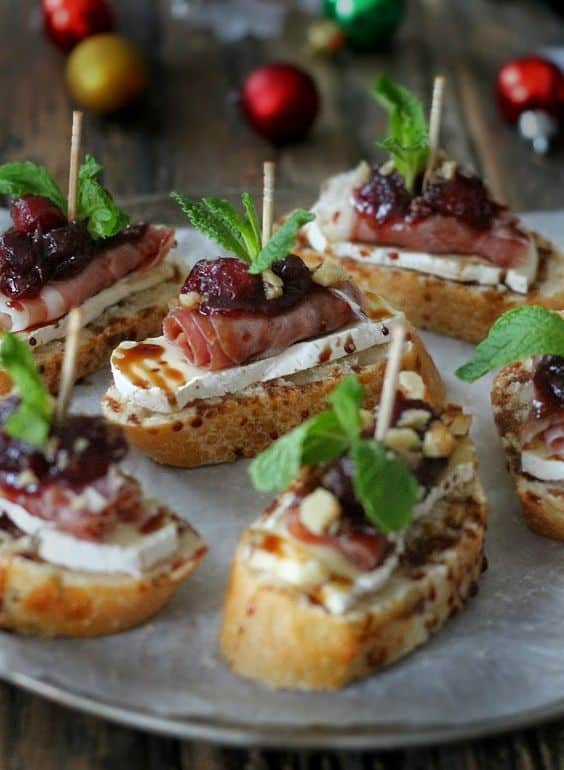 Drizzling a little bit of infused balsamic vinaigrette on top of this crustini kicks it up a notch!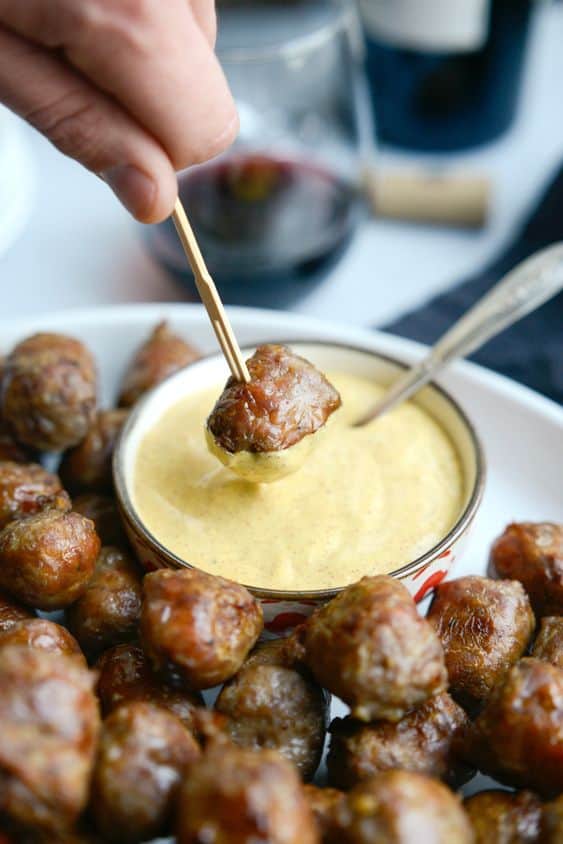 Keto friendly and gluten free meatball bites.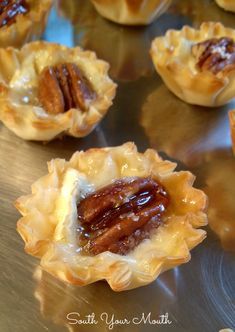 Everyone will love these at your Thanksgiving dinner or Christmas luncheon!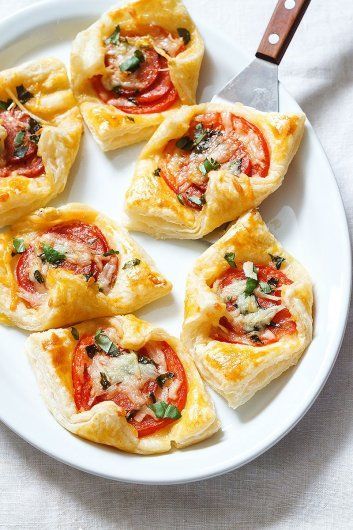 Use store bought puff pastry to make these Pepperoni Basil Tomato Puffs. They take just 15 mins, to bake and look like store bought but taste better!
APPETIZERS: SOUPS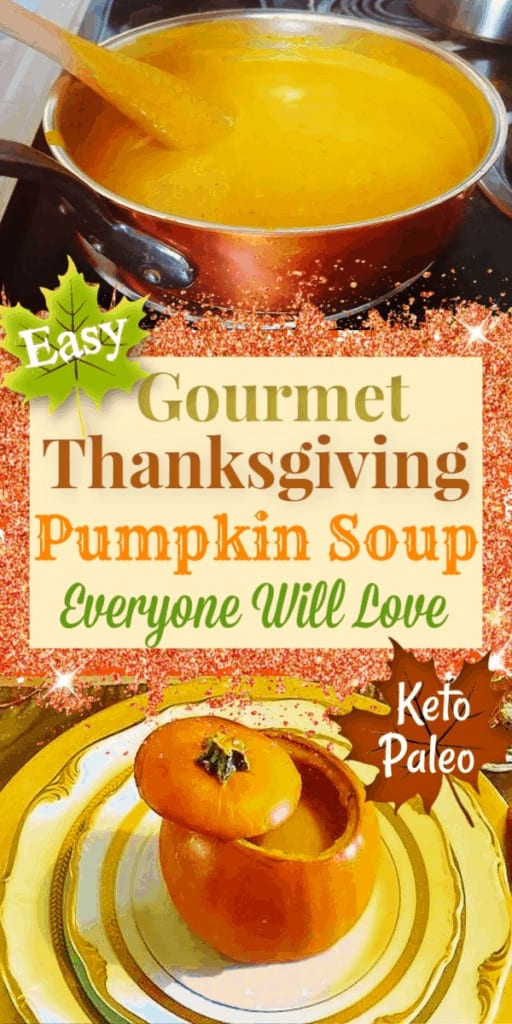 Our cozy soup will make a pumpkin lover out of anyone! It can be made ahead, takes 20 minutes or less, is healthy (keto, paleo), and can be customized to fit different tastes and diets.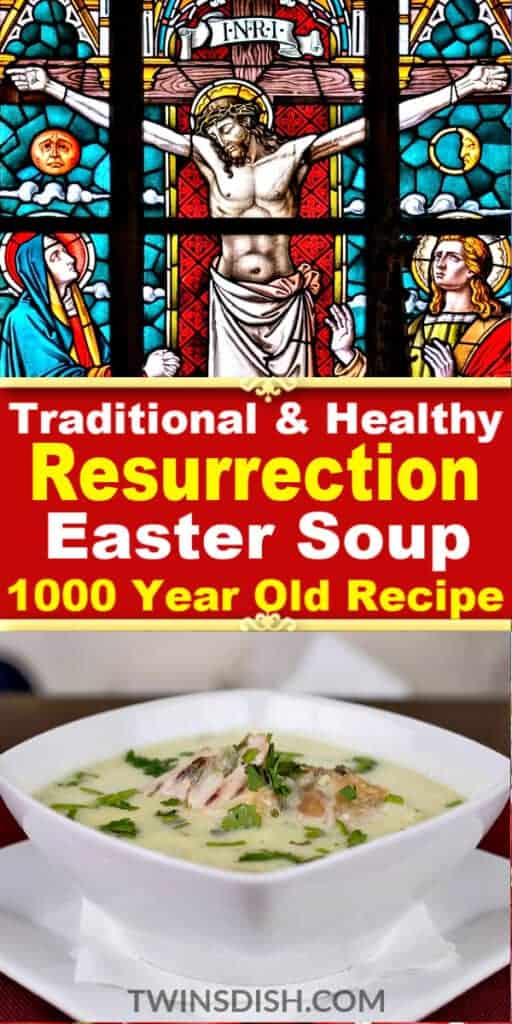 This holy, 1,000 year old Greek Recipe is made to celebrate the Resurrection of Christ on Easter. It's lemon chicken flavor makes it the perfect spring soup that will become a permanent staple at your celebration.
APPETIZERS: SANDWICHES & FLATBREADS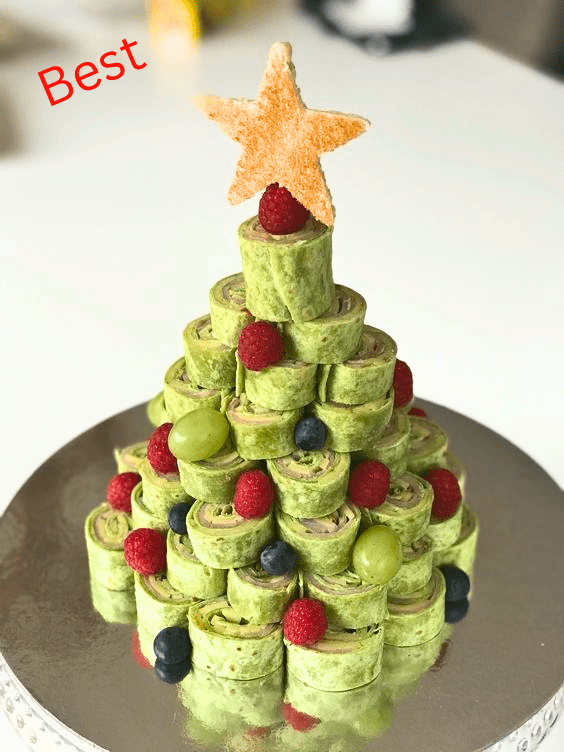 A pin wheel Christmas Tree makes an easy and quick make ahead recipe using green Tortillas, Ham, and Cheese, but you can use any meats and cheeses you want! Garnish with fruits for the ornaments and top it off with a Cheese, Fruit, or bread star made with a cookie cutter and tooth pick!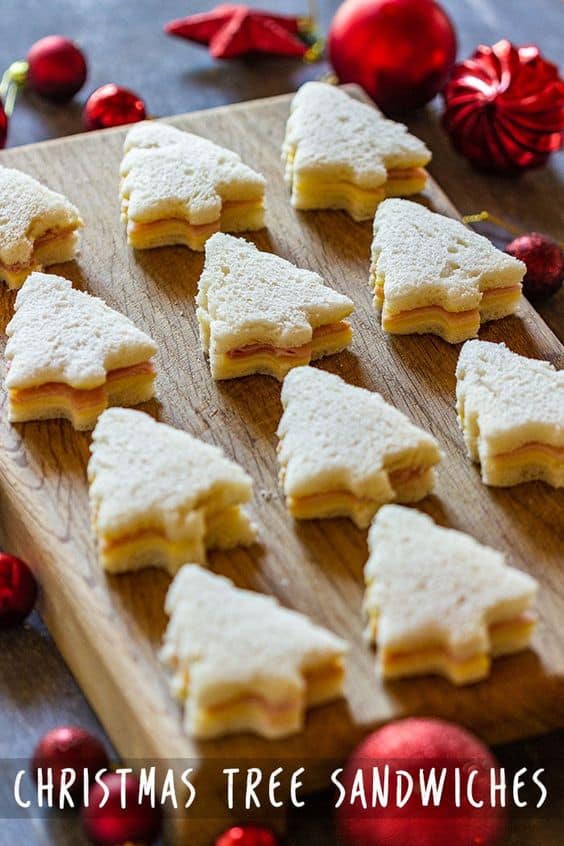 Finger sandwiches are great for kids lunches, Christmas luncheons, or holiday or tea parties. The ones above take just 10 minutes.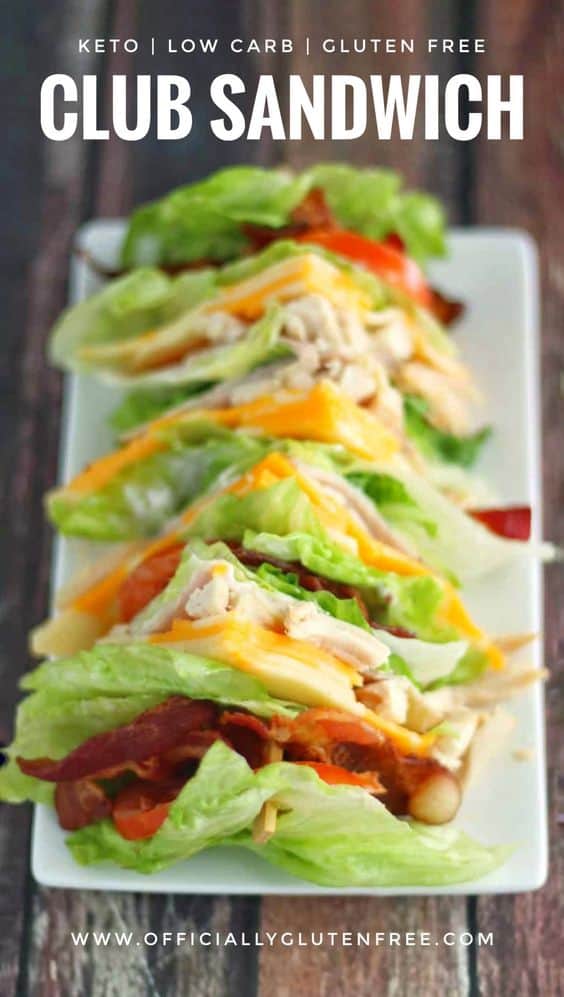 This Club Sandwich is low carb and a healthy treat for your holiday or celebration spread.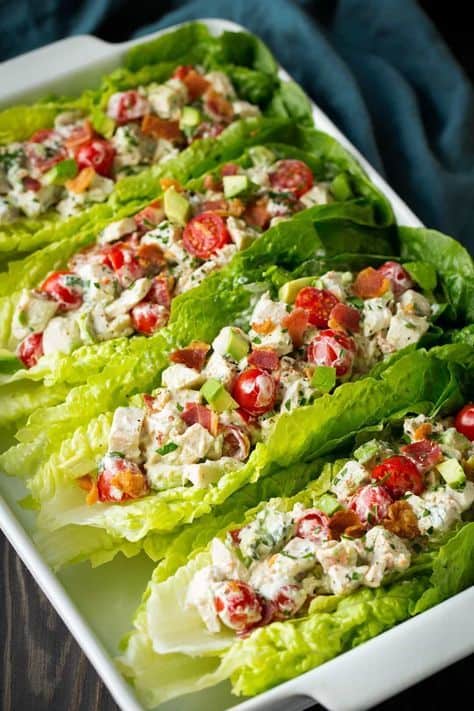 use leftover turkey or chicken to make these lettuce wraps. Even carb lovers won't miss the bread!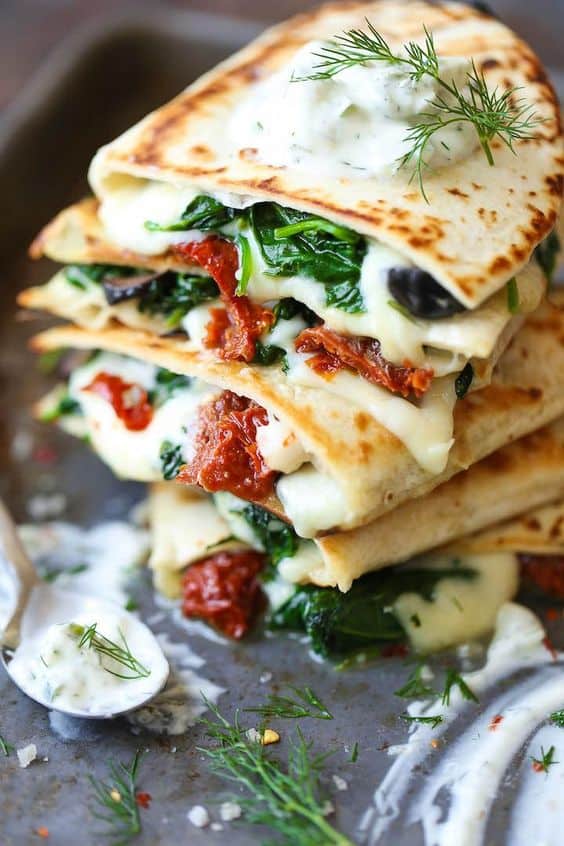 This Greek Quesadilla recipe is another unique spin on a Mexican classic and it's super easy to make!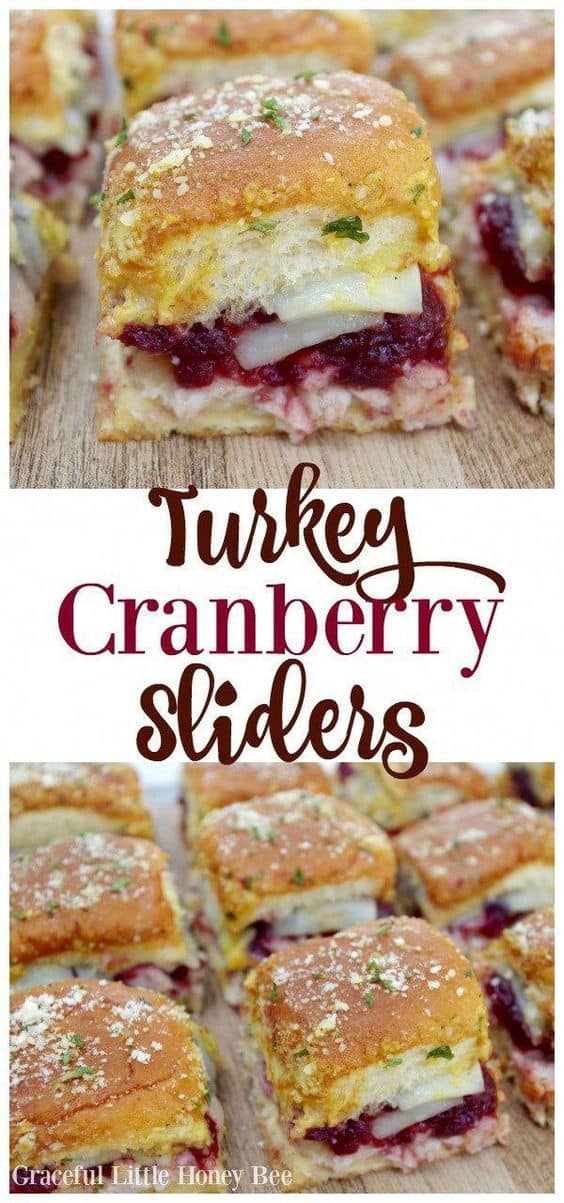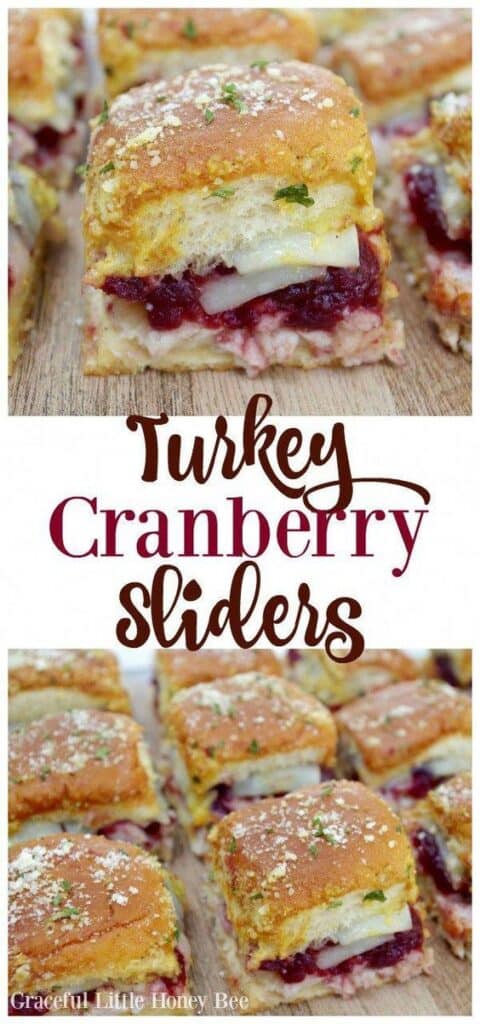 If you're looking for a delicious way to serve Thanksgiving leftovers to your guests, then you MUST try these sliders. You can even make them with sliced turkey if you want a quick recipe for a potluck or Friendsgiving lunch!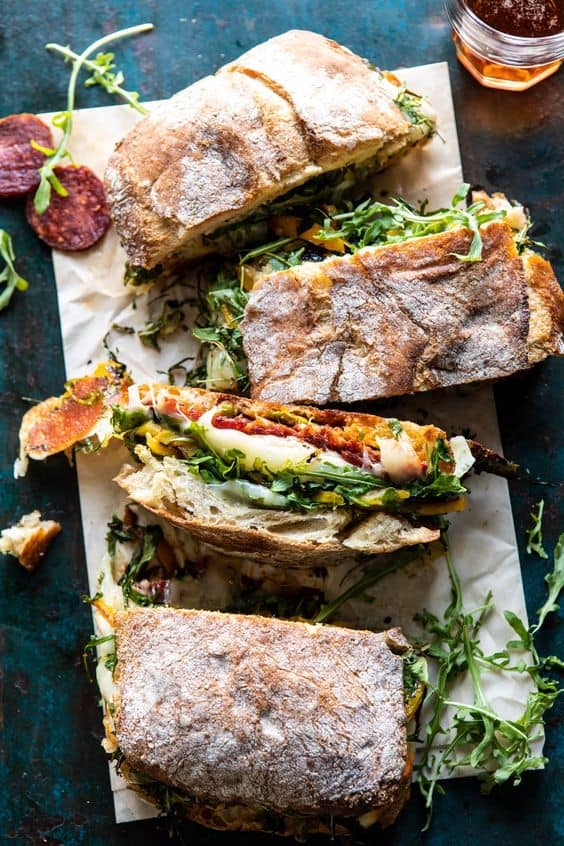 This Italian Melt Recipe is party sized and so good! If you don't like the bread soggy then use a little less dressing.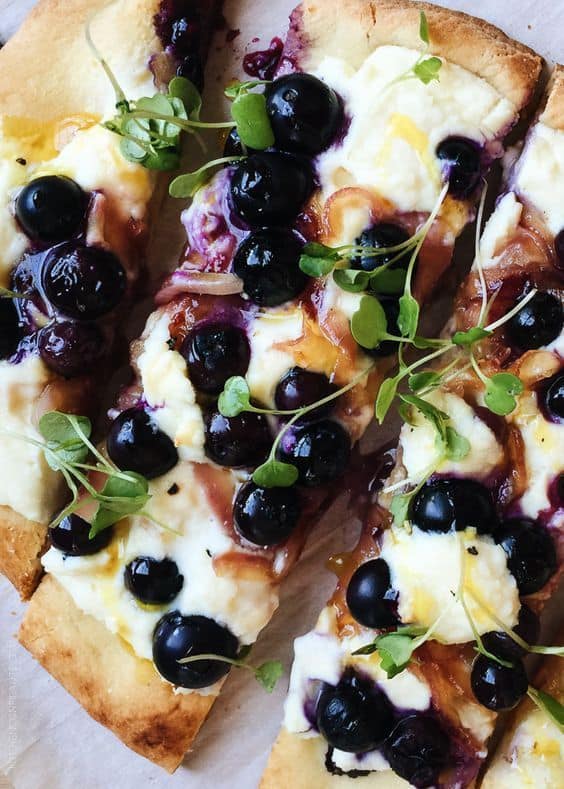 Have you ever had blueberry and honey on your pizza? It's absolutely delicious and easy to do! Use store bought pizza dough if you don't want to use Naan. Another elegant party hit!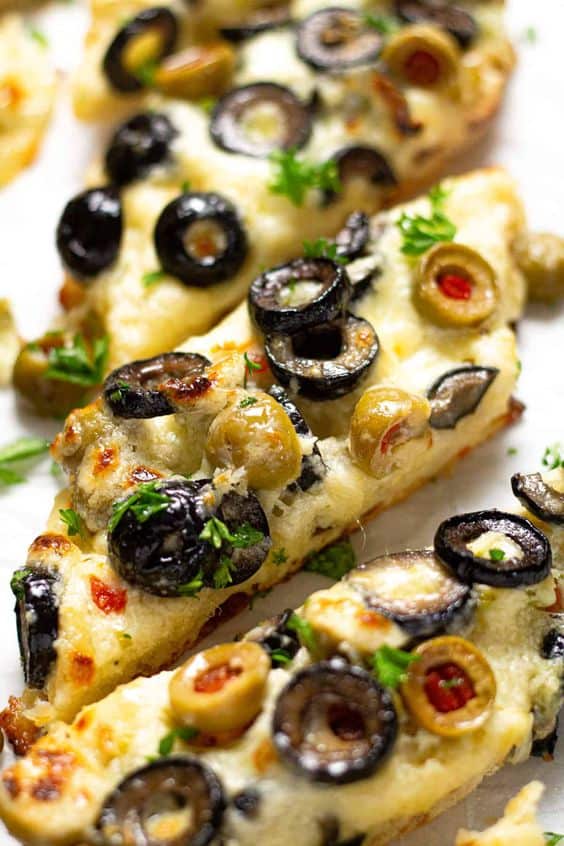 The olive cheesebread above is so easy to make and perfect to bring to a Christmas luncheon or potluck. You can serve it instead of garlic bread as a side for spaghetti too!
SALADS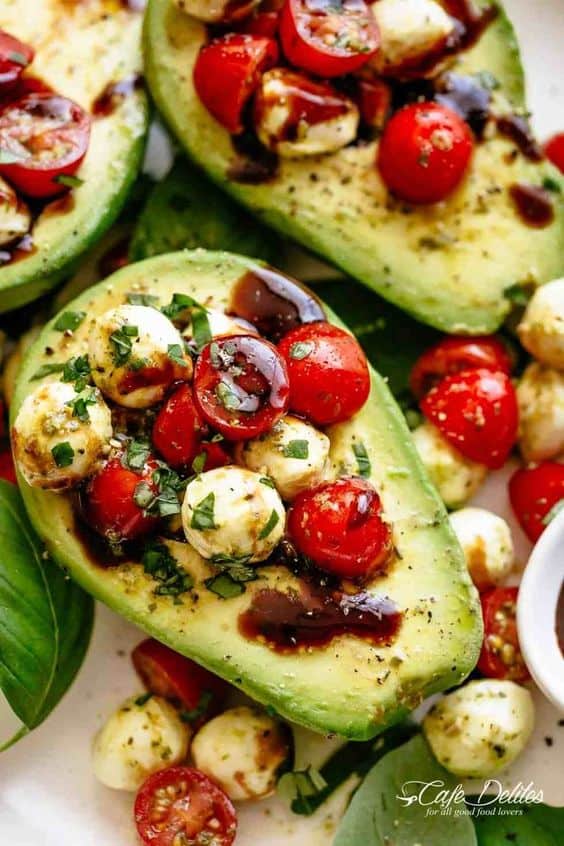 This Caprese Stuffed Avocado is a Keto low carb dream! Put on as little or as much olive oil as you'd like!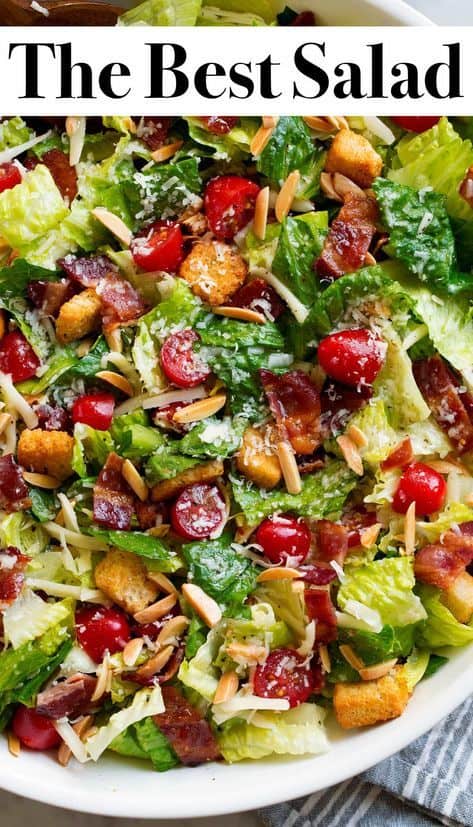 You may very well be making this salad recipe for the rest of your life. This recipe has been around for 25 years and both kids and adults love it!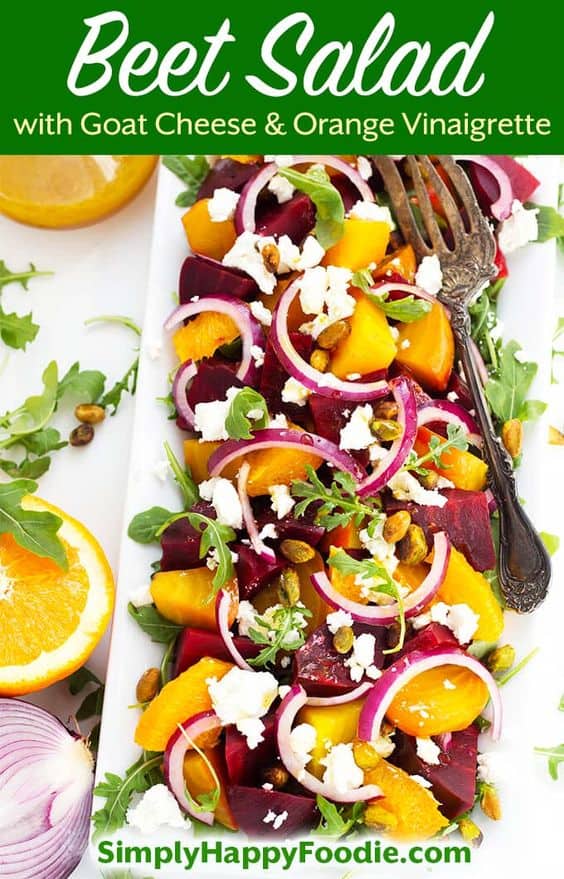 Hands down this Goat Cheese Beet Salad just might be our favorite salad ever. It reminds us of the Cheesecake Factory version. It's light in summer but perfect for Christmas eve too.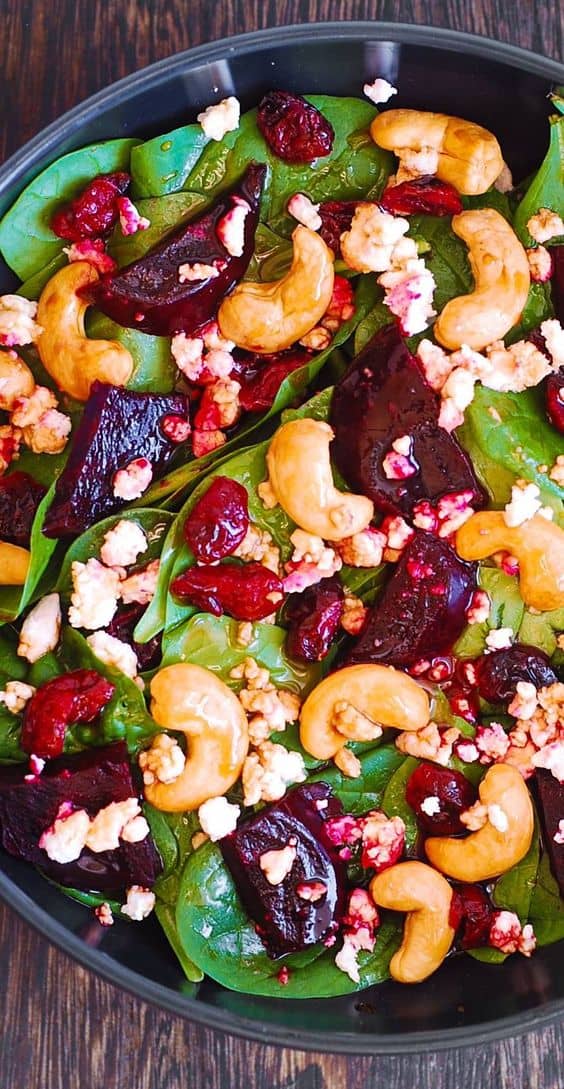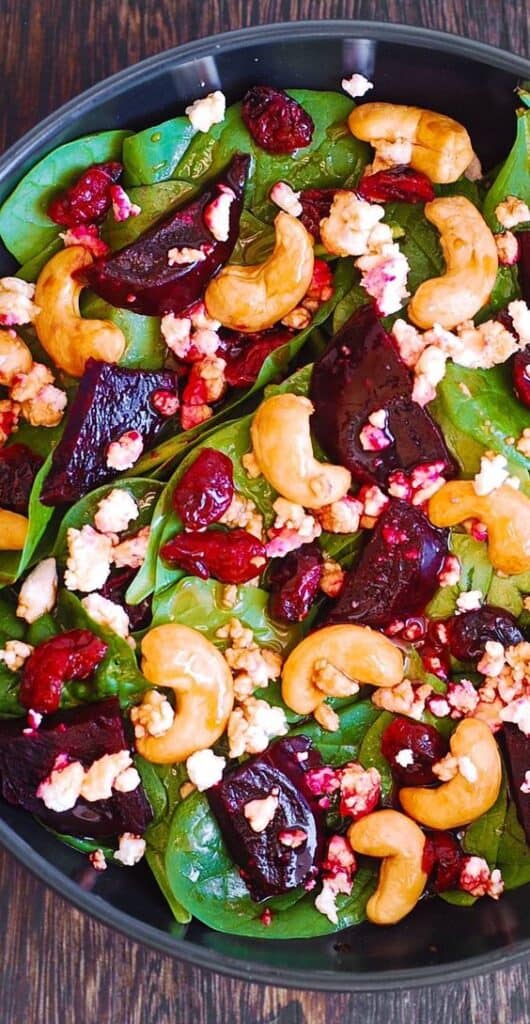 Here's another great beet salad with spinach and cashews!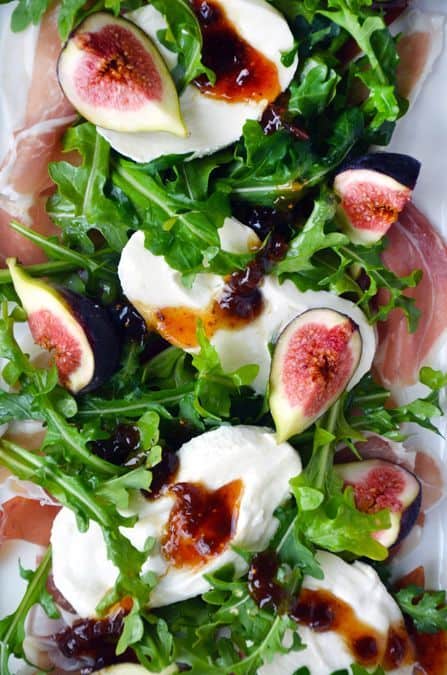 Fig salad is a holiday staple that's also healthy and delicious!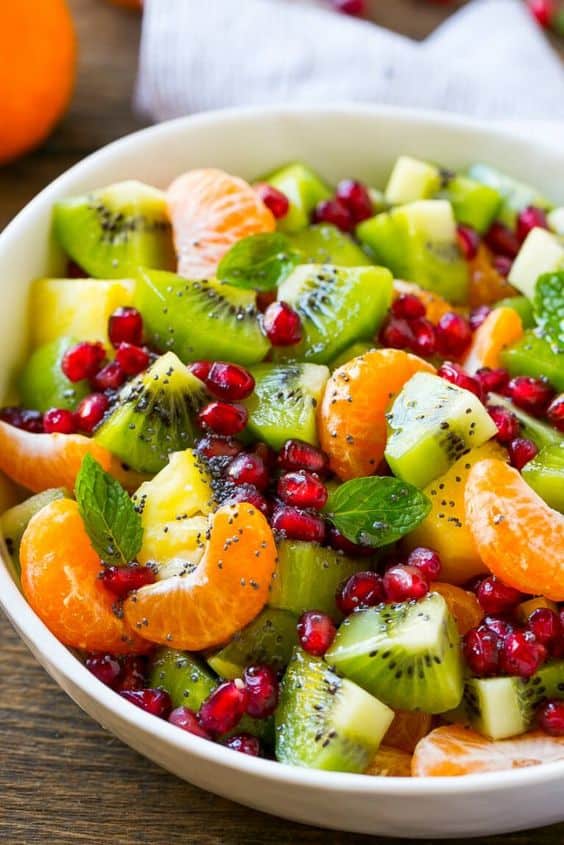 Don't let the name fool you, this Winter salad is just as good at Christmas Dinner as it is at a Graduation Party!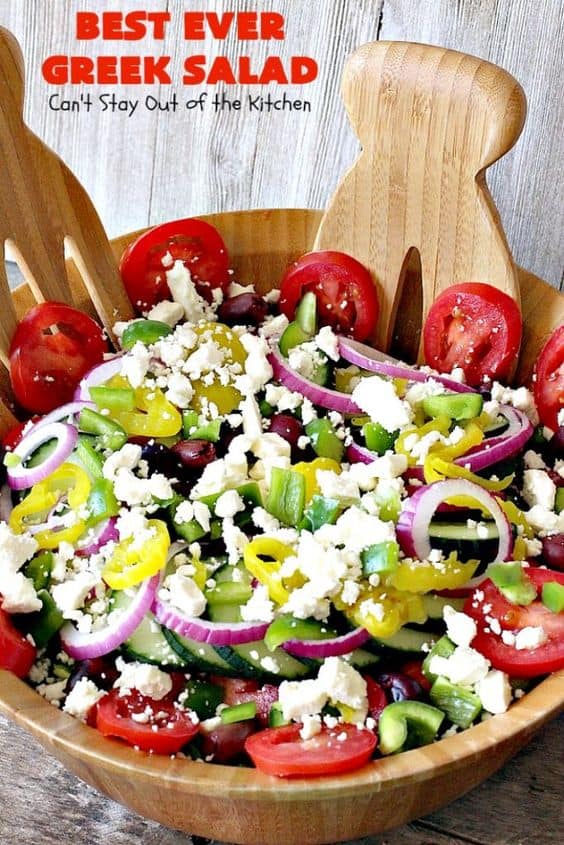 Greek Salads are great for every occasion, Easter, Mother's Day, Summer, New Years or Christmas and this is one of the best!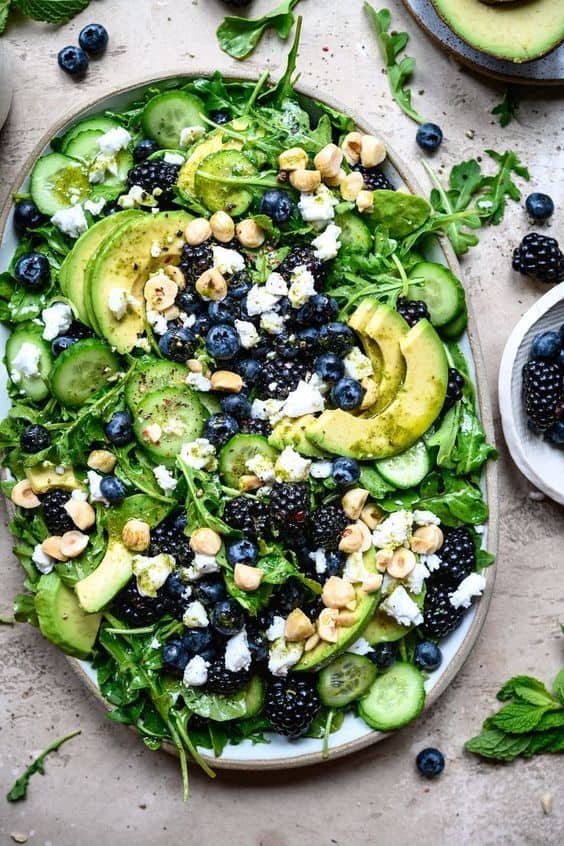 This salad uses mint to bring out the flavor in all the gorgeous fruits and vegetables. It's the perfect side to grilled fish or roasted chicken.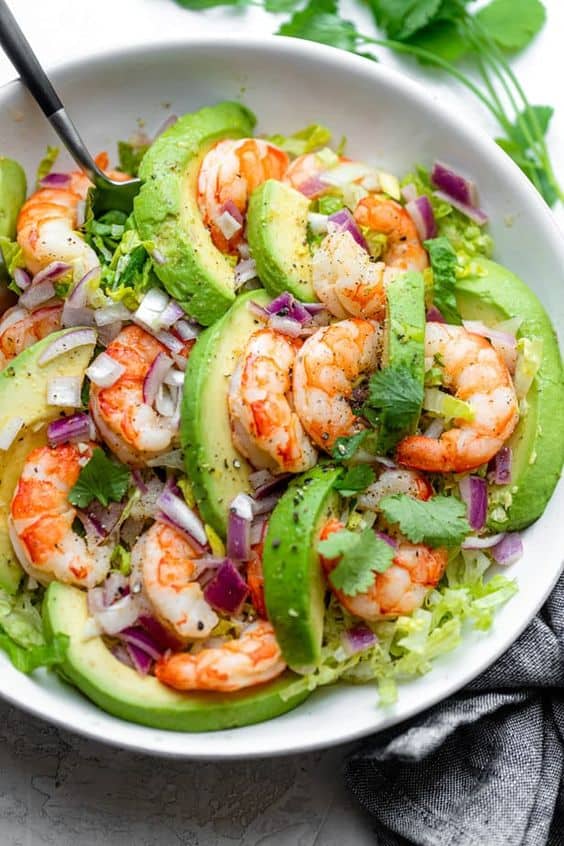 This is the perfect Keto salad for a picnic or BBQ.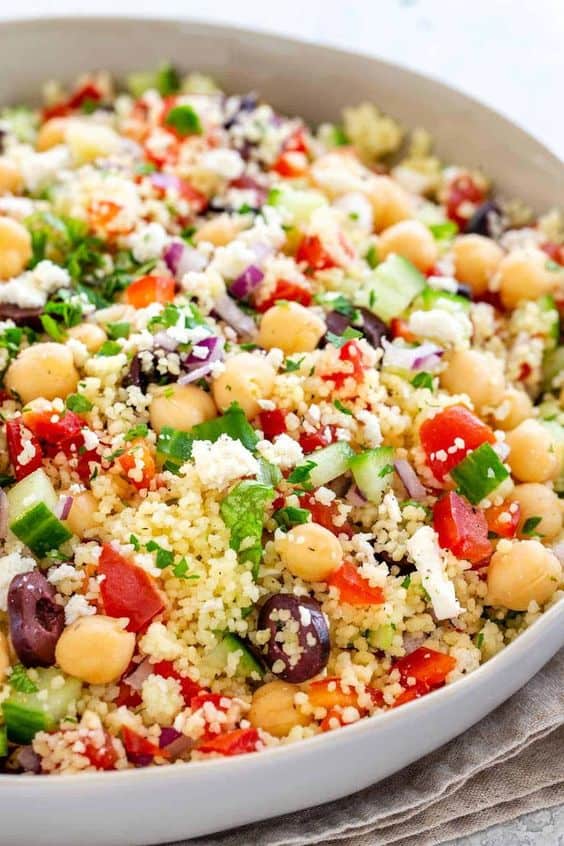 This Mediterranean Salad is a cool recipe for the hot summer months. It's a super light and tasty crowd pleaser for bbqs, picnics, graduation parties, and luncheons.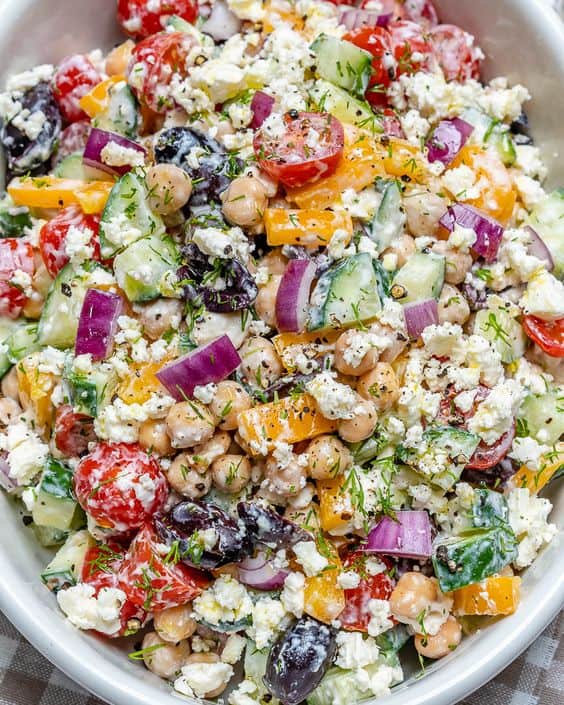 Above is another light salad that's healthy, filling, and extremely addicting. It uses chickpeas for protein and fiber.
SIDES
Vegetarians and non vegetarians will thank you for this side dish. With few ingredients this Mushroom Cauliflower skillet will make enough to feed and please all your guests. Just be sure to cook your cauliflower enough and everyone will love it.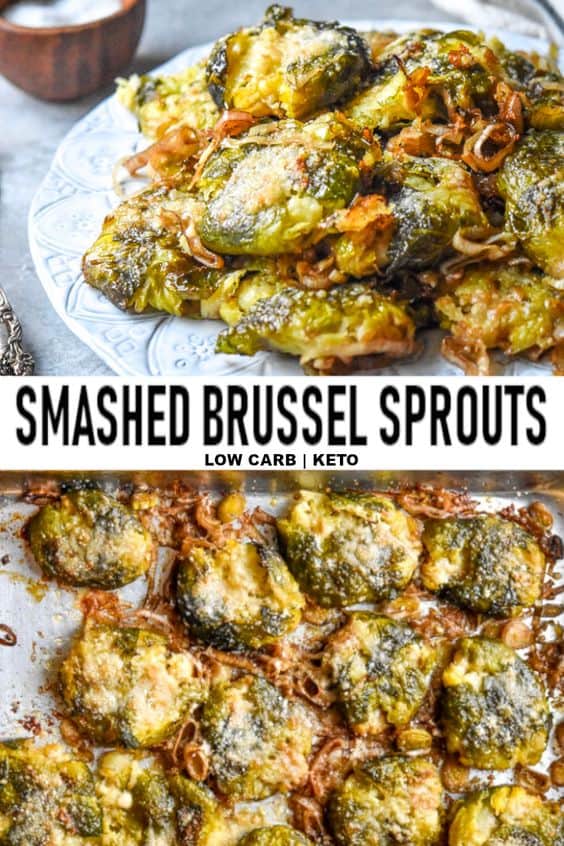 We prefer these smashed brussel sprouts without the vinegar but you may prefer to leave it in.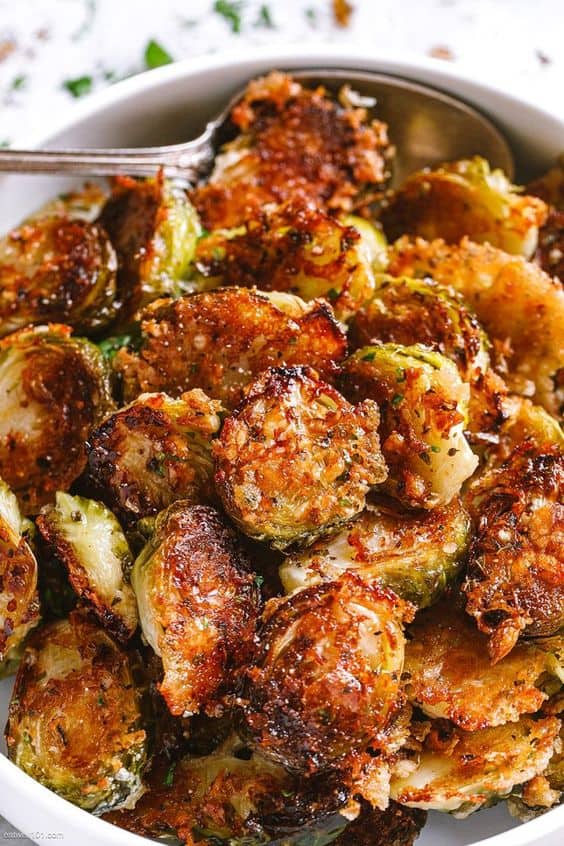 Even people who despise brussel sprouts love them in this Garlic Parmesian recipe! You can also use green beans instead. If you want to cut the sodium then omit the salt. We also spray or oil the foil.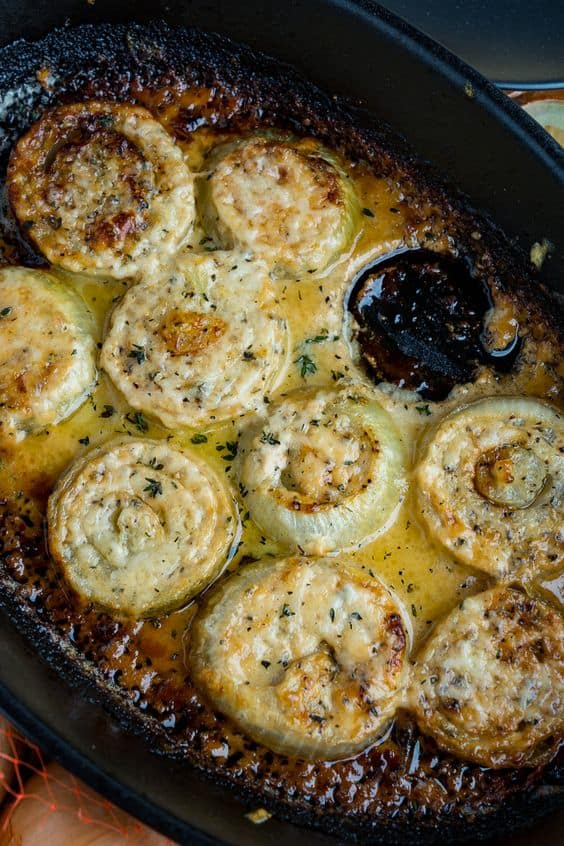 This Asiago Roasted Onions Recipe is absolutely delicious!! It's creamy, a touch sweet, and pairs perfectly with a good piece of meat like prime rib. It's also amazing on bread so you can use the sauce as a dip or put it in sandwiches (perfect for leftovers). We need to try this on pasta next.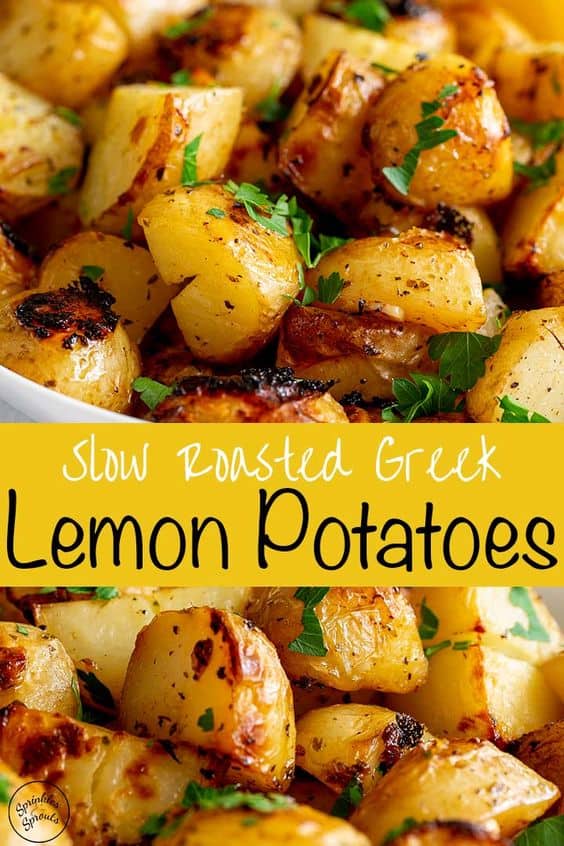 We LOVE Greek Potatoes and we're sure you'll love them too. Try the recipe above paired with meat or ANY holiday dinner.
That concludes our list of the BEST holiday appetizers and salads for every occasion. We hope atleast one of these becomes a staple in your celebrations.