The BEST Fall Crafts for Kids And Adults To Make and Sell
Updated 2023
This is a must see list of the best, easiest, and most beautiful Fall craft decorations that kids, adults, and seniors need to try this year.
Most take 30 mins or less to make and use dollar store materials or repurposed household items.
From wreaths & garlands, to Diy pumpkins, to autumn leaves crafts, to porch decor, to wood crafts and more, there are fall decorations and crafts to suit every style and taste.
We've also covered Thanksgiving crafts. Some may even become traditions you do year after year and priceless gifts for Grandparents and relatives.
Whether you're looking for Diy fall decorations for your home, crafts to sell at a craft fair, easy crafts for preschool, elementary school, middle school, high school students or beautiful crafts for adult and seniors, we promise there's something everybody will love.
Having a Fall baby shower, Fall Wedding, or Party? These Fall crafts would make beautiful and unique decor!
Keep checking back as we add new Fall crafts all of the time.
This post may contain affiliate links. Click here to read our full disclosure policy.
EASY GNOME DIY DOLLAR STORE FALL CRAFT WREATHS FOR THE FRONT DOOR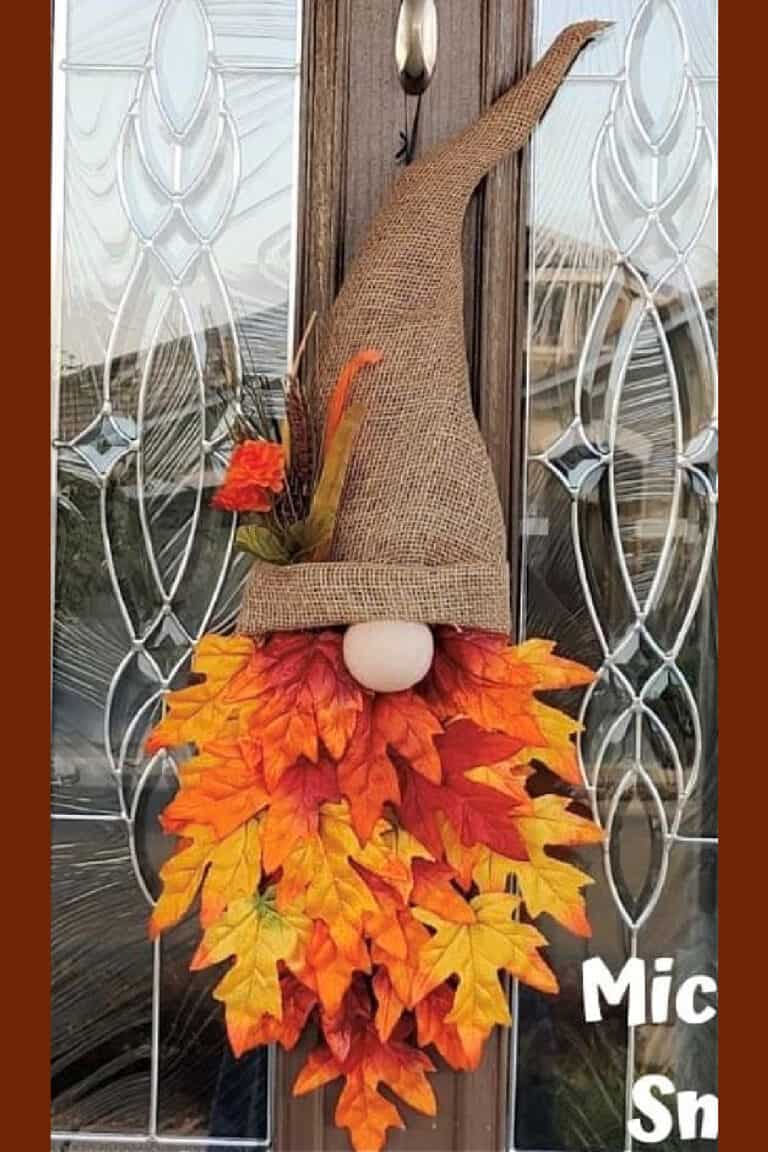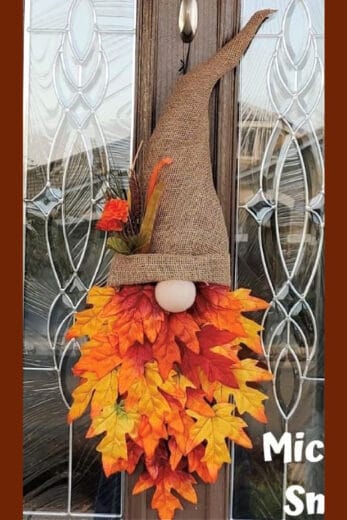 Michelle Smith Creations made the adorable Dollar Tree Fall Gnome Wreath (pictured above). Click here for her easy video tutorial.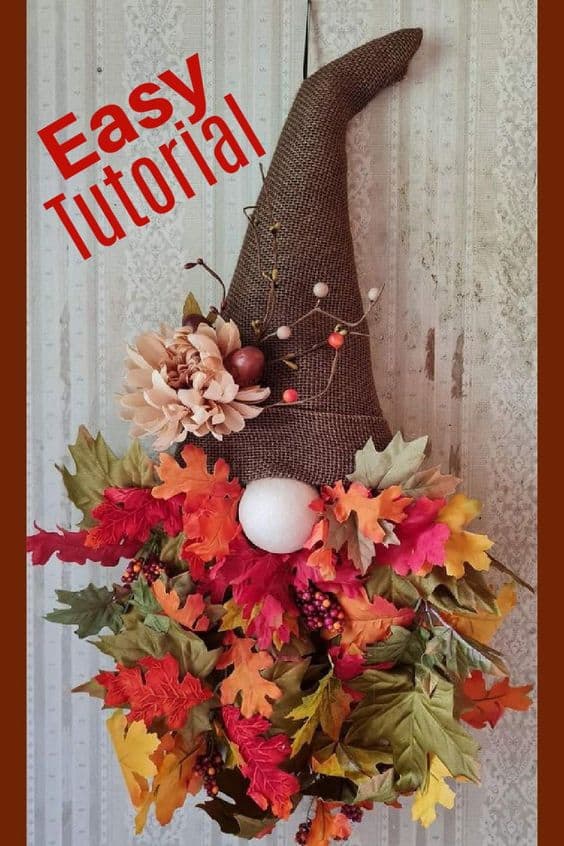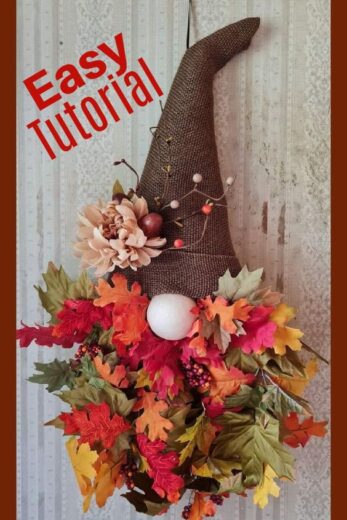 You can use the same method to make various designs.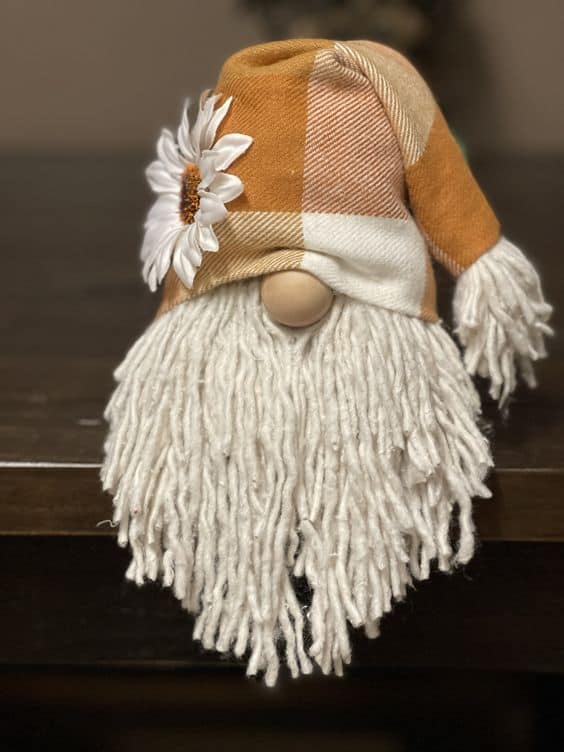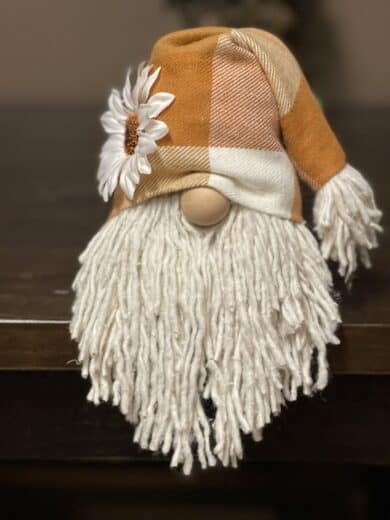 You can even use a dollar store mop!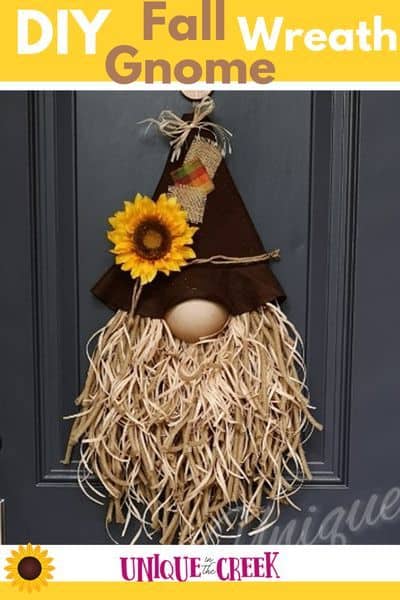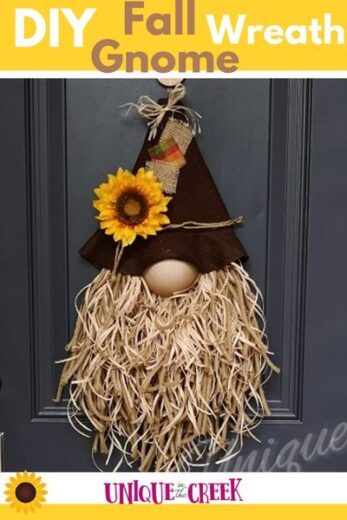 Raffia ribbon and thick jute twine make the beard of the scarecrow gnome wreath cozy for porch autumn decor. You could also make the beard out of a hula skirt!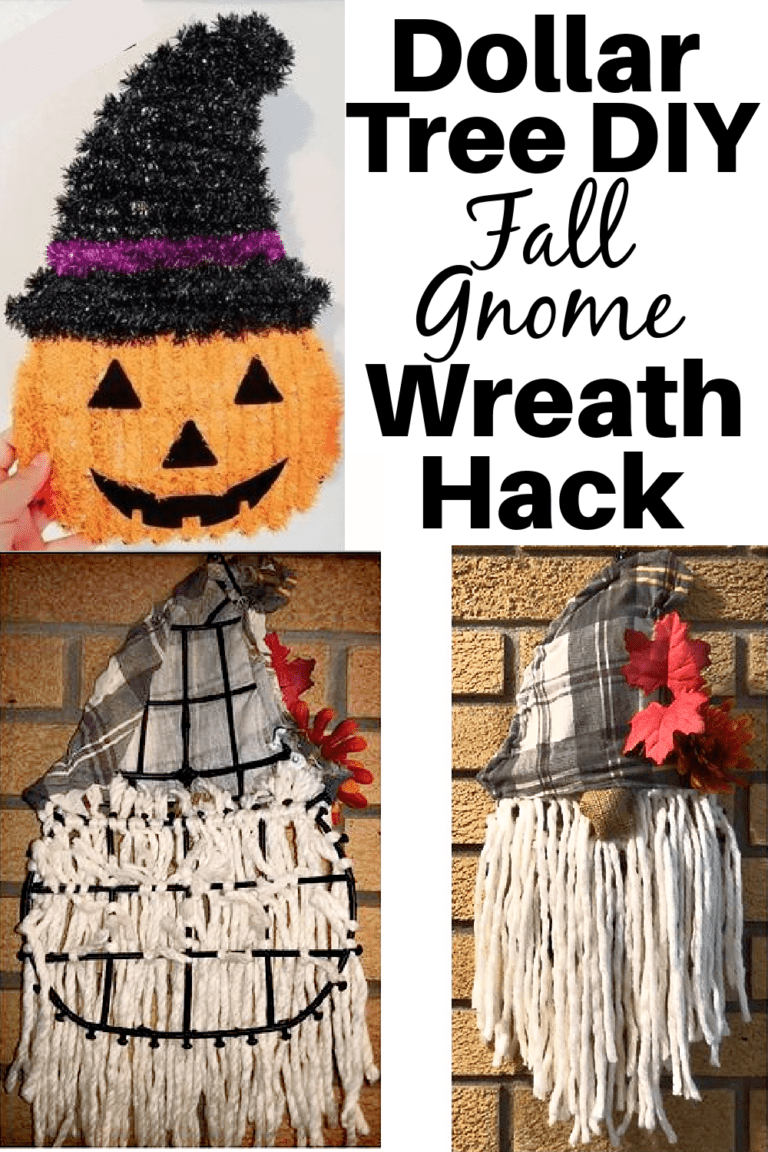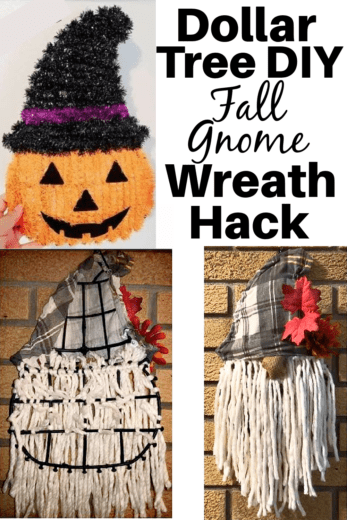 Here is another quick Dollar Tree hack to make any of the creations above or a new one of your own! Just strip off the Halloween tinsel and use the frame!
EASY DIY DOLLAR STORE FALL CRAFT PUMPKIN WREATH FOR THE FRONT DOOR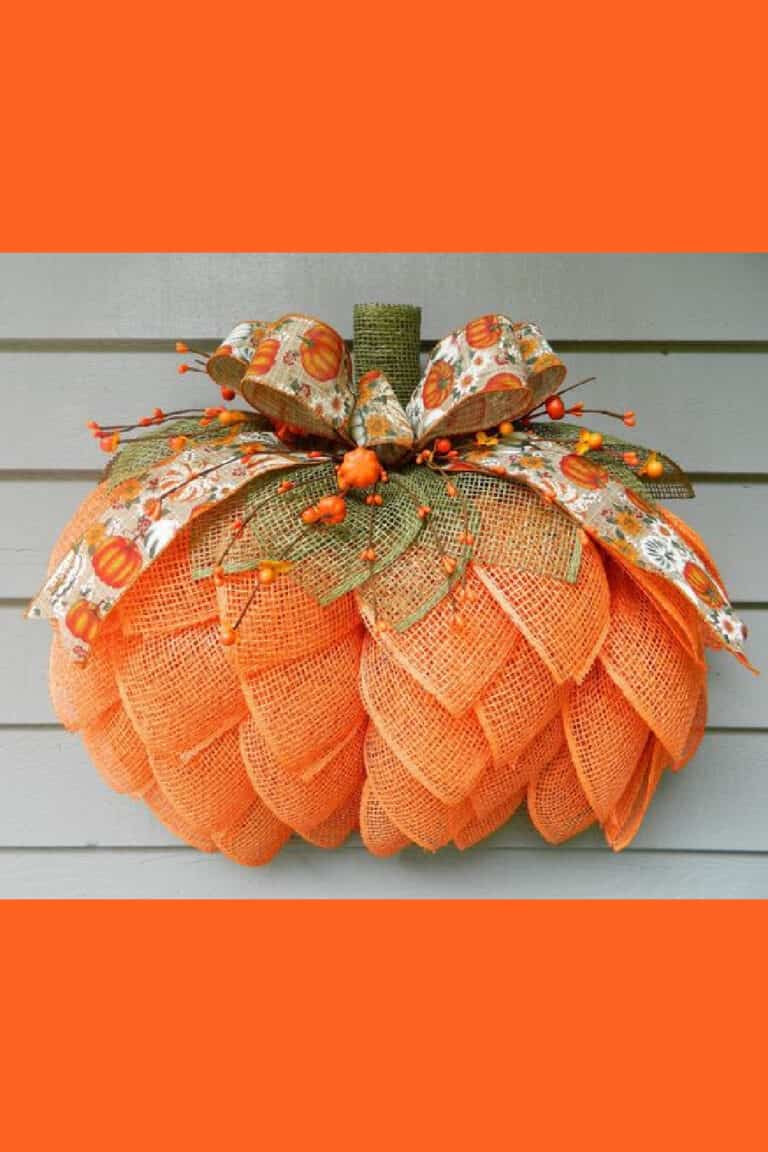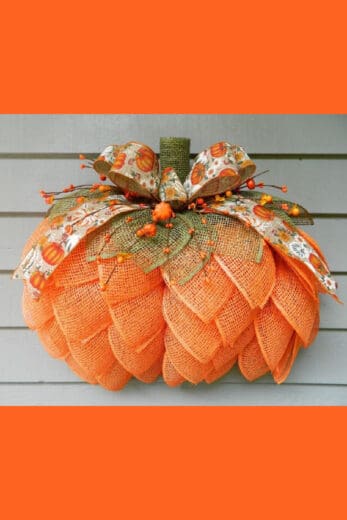 You can either buy or make this ADORABLE and in demand Dollar Tree Fall Pumpkin Wreath for your front door (pictured above)! Purchase it by clicking here on etsy or make it yourself using these two amazing Youtube video tutorials: Tutorial 1 (Click here) Tutorial 2 (Click Here)
DIY Bundt Pan Pumpkin Fall Decor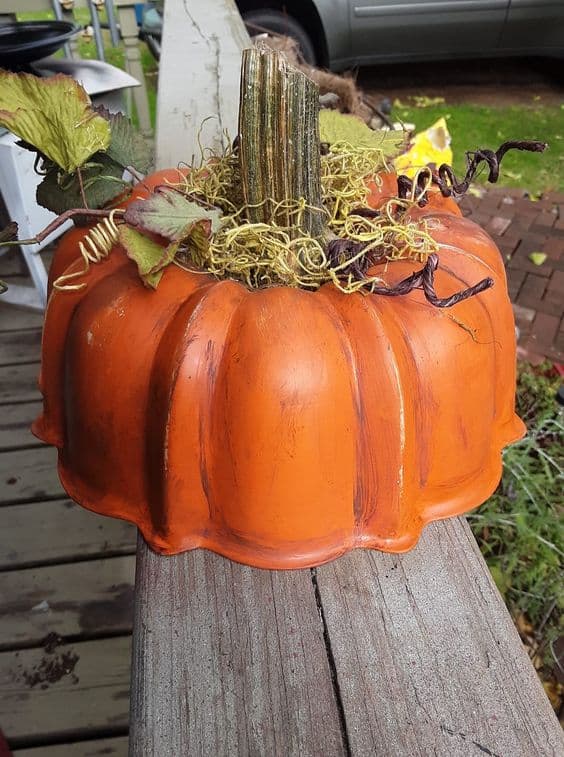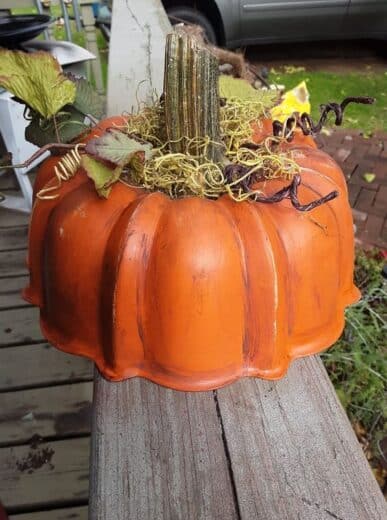 Have one of these pans in your cuboard already? Here is a great tutorial on how to repurpose a bundt pan into a beautiful rustic pumpkin for Fall.
EASY DIY DOLLAR STORE STRAW HAT FALL SCARE CROW WREATH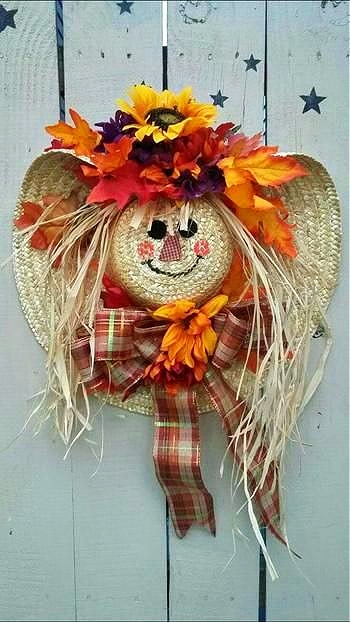 Transform a dollar store straw hat into a scarecrow using sharpies and dollar store foliage. Add some rafia paper ribbon for the hay effect. You can use this tutorial for inspiration.
---
ELEGANT DOLLAR STORE FALL PUMPKIN TOPIARY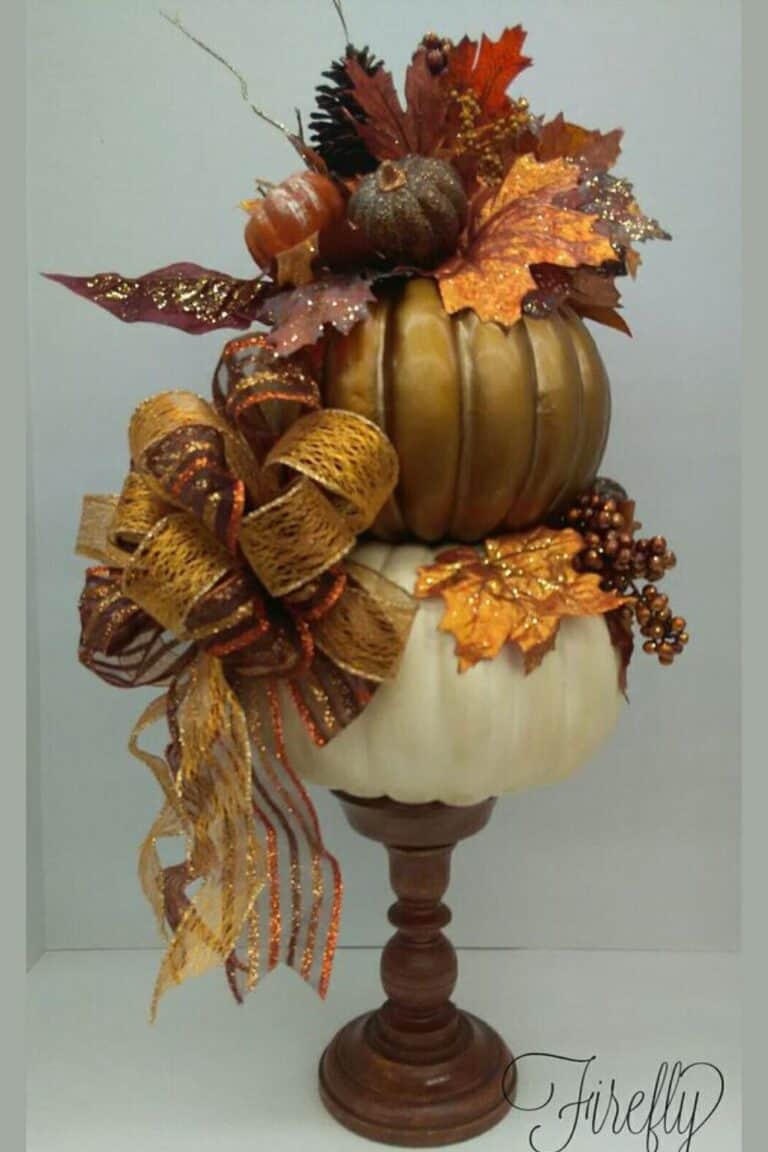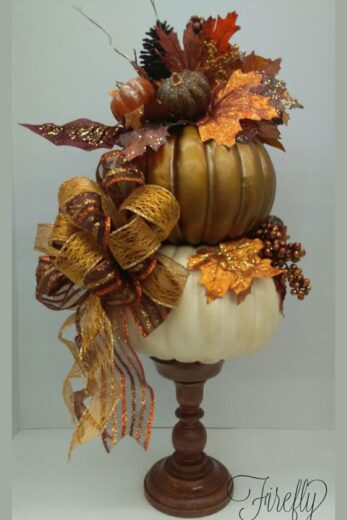 Use Dollar Store items to make the beautiful and elegant, yet cheap Fall Pumpkin topiary above! Spray paint Dollar Store foam pumpkins to your desired color scheme!
DOLLAR STORE DIY FALL PUMPKIN CARRIAGE VOTIVE TABLE DECORATION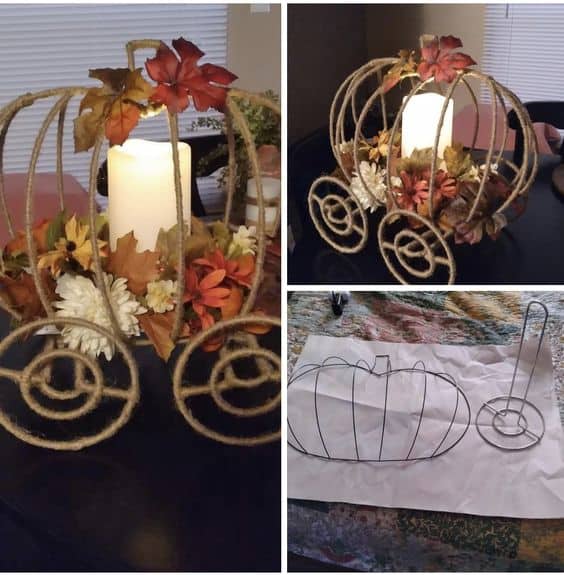 The above Fall Pumpkin carriage is made using Dollar Store wire Pumpkin forms and paper towel holders glued together. Paint them or wrap them in Jute twine rope for a rustic look. These would be perfect for your Fall table decoration for Thanksgiving dinner, or even wedding party!
Kids Handprint Fall Crafts That Make Great Gifts to Grandparents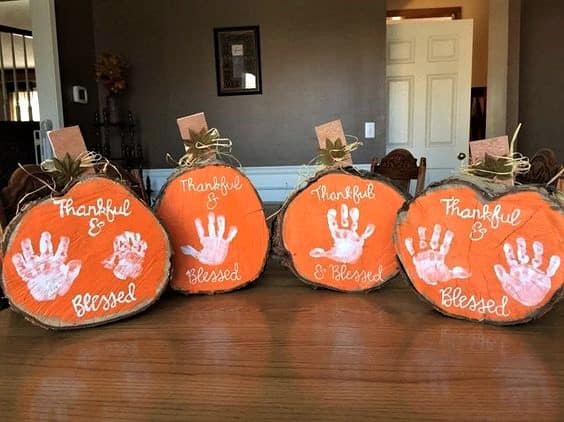 These wood slice Pumpkins (pictured above) don't only make the perfect Fall craft for adults and kids to make together but they also double as the perfect gift to give Grandparents for Thanksgiving.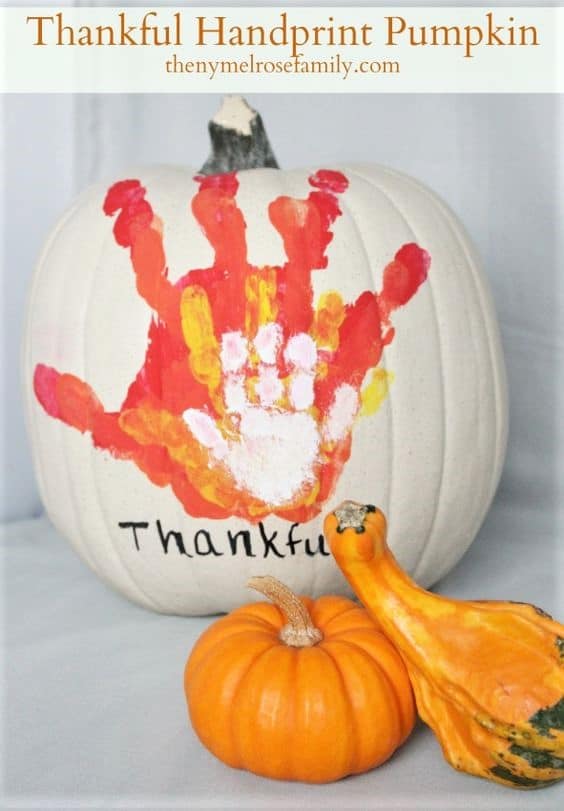 Everyone can pitch in to make this Thankful Handprint Pumpkin.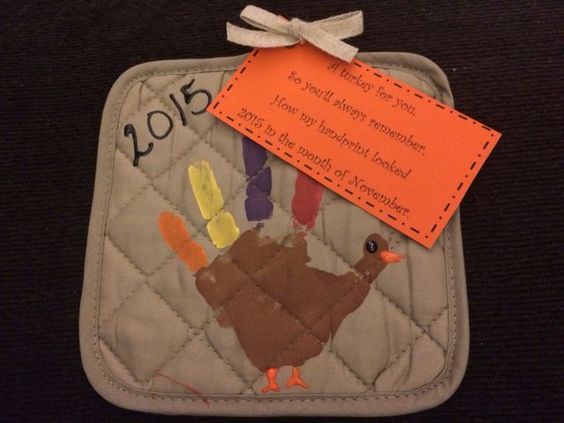 Any Grandparent would love to get a keepsake Handprint Turkey Pot holder.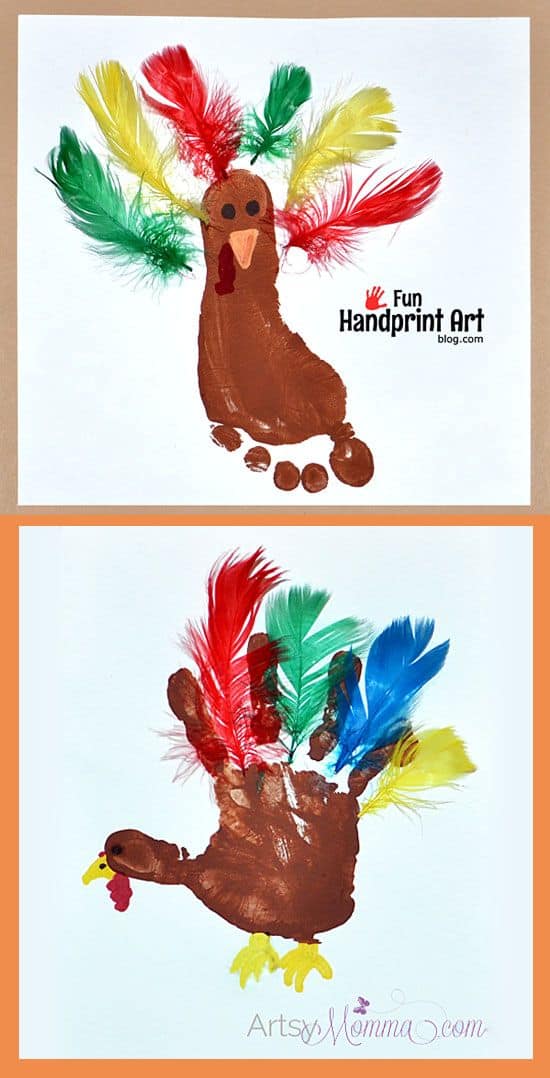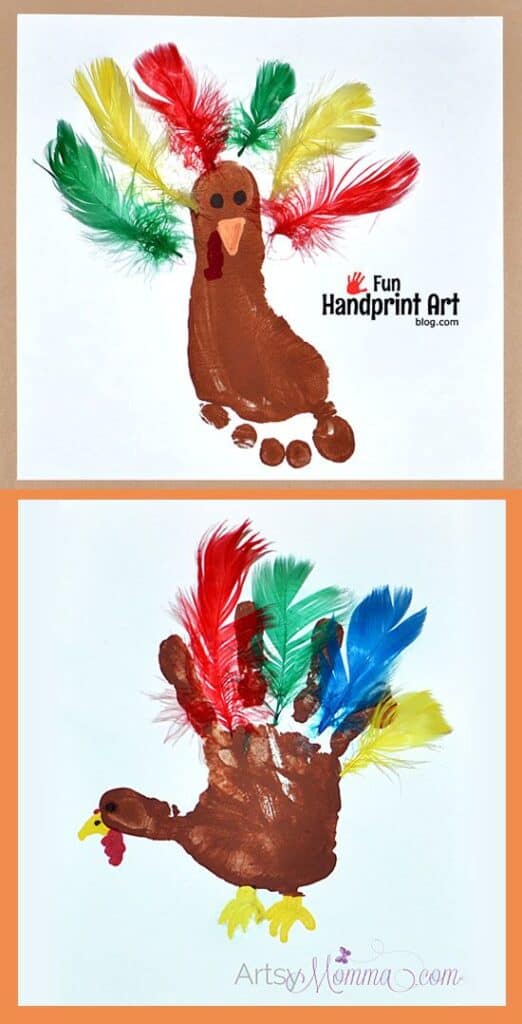 How about these frame worthy handprint and footprint Turkeys?!
---
Gratitude Crafts and Traditions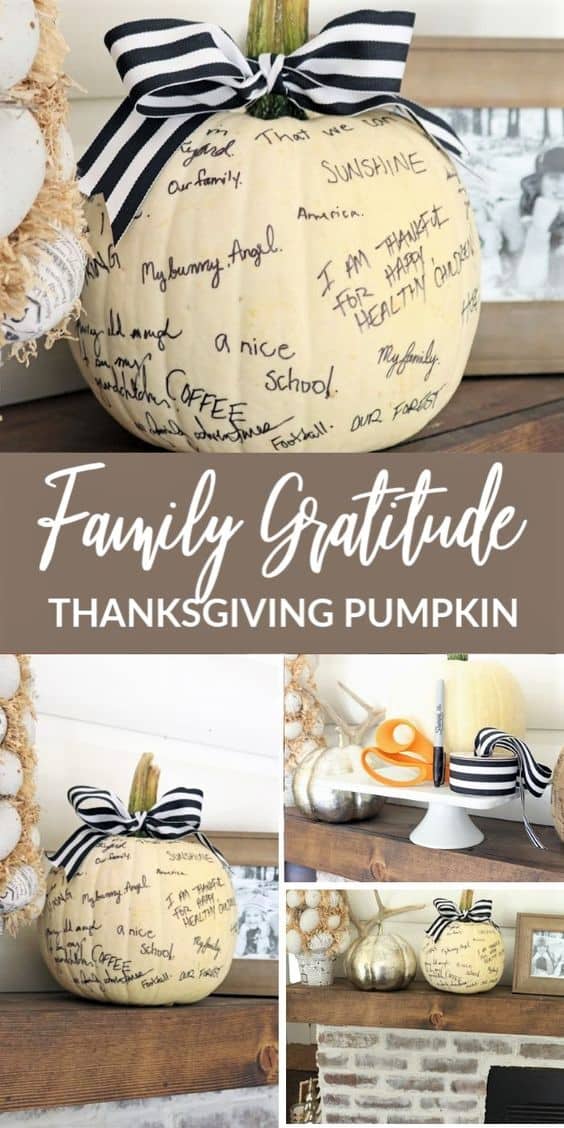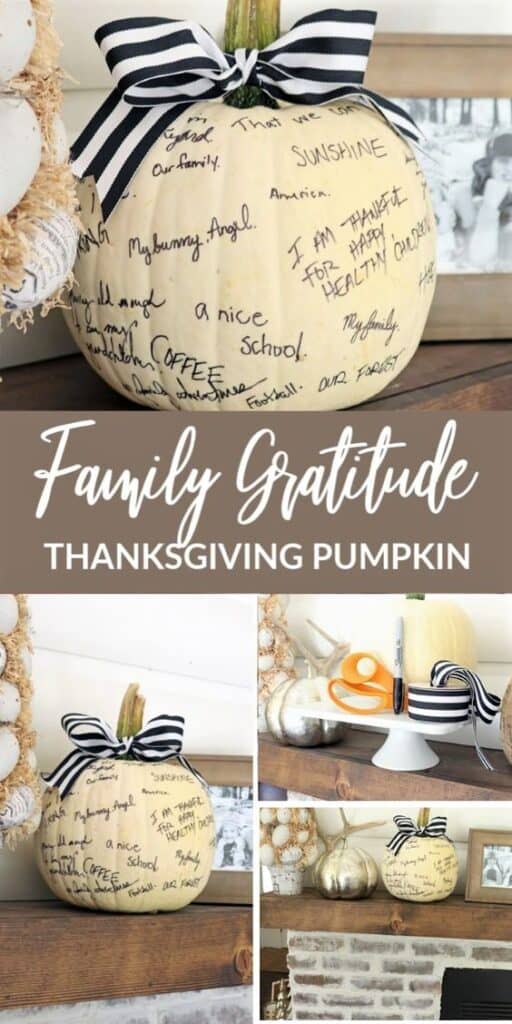 A Gratitude Pumpkin is an amazing November tradition you should consider starting with your family this year.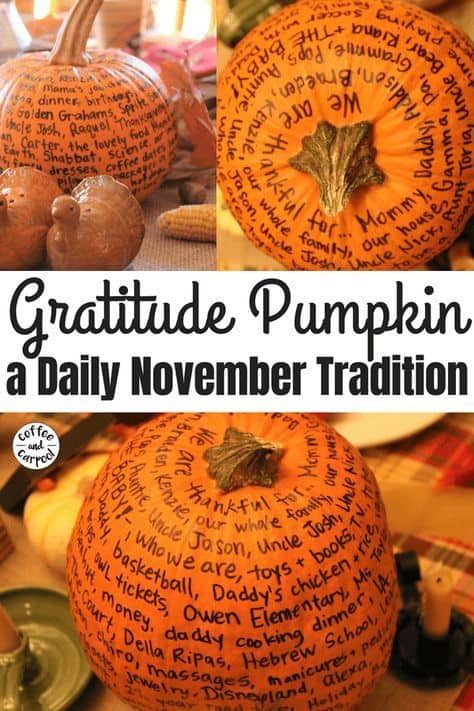 This Gratitude Pumpkin idea uses a smaller orange pumpkin.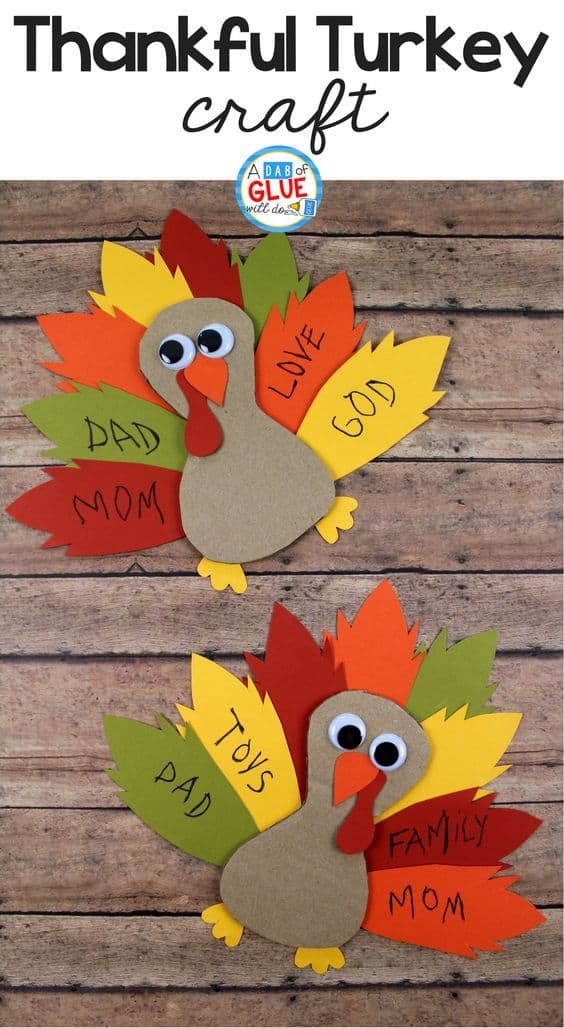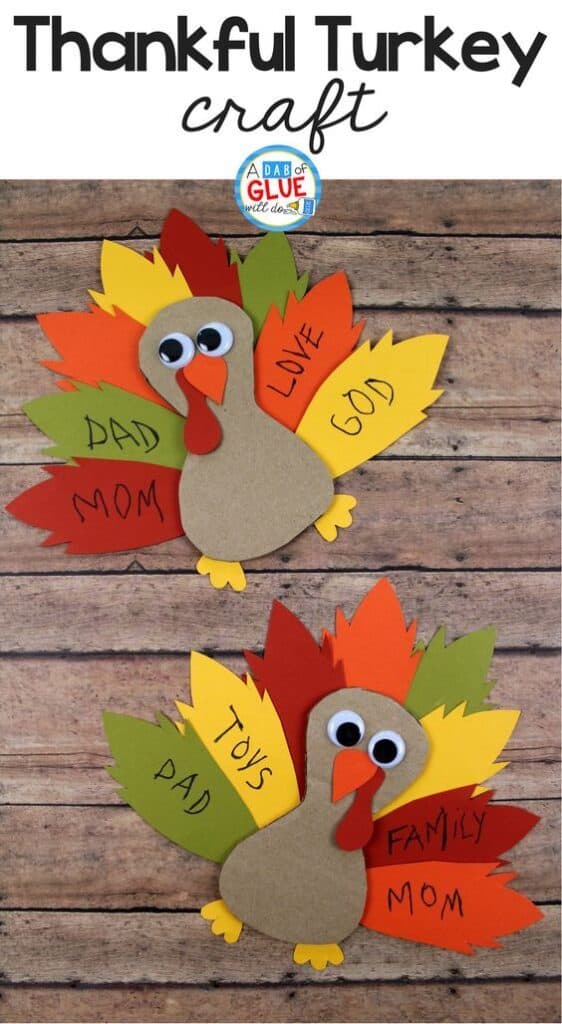 How about a Gratitude Turkey for kids to make?!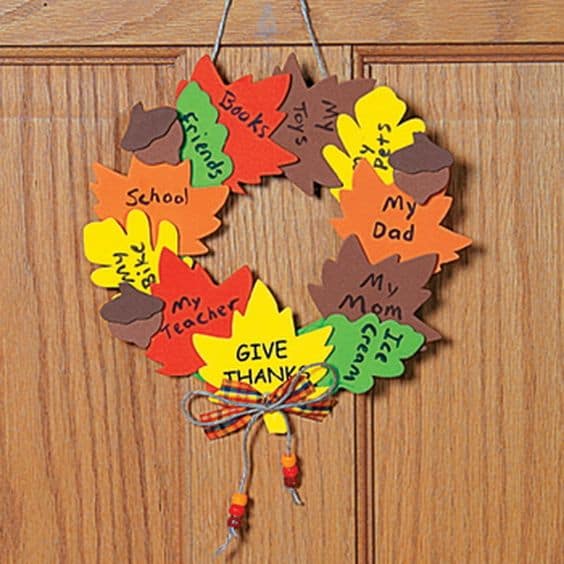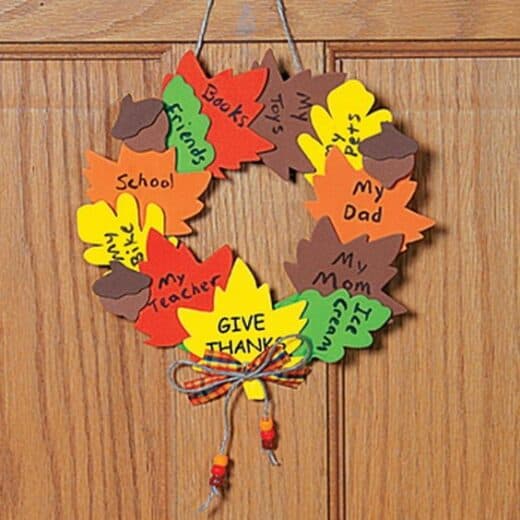 How about a Gratitude Wreath that can double as decor for their door? You can precut the leaves for the really little ones.
---
Kids Fall Paper Crafts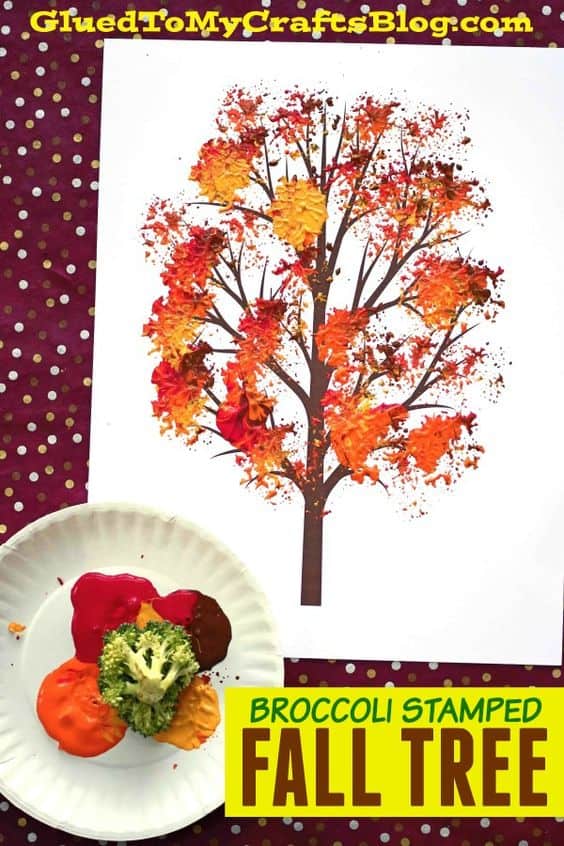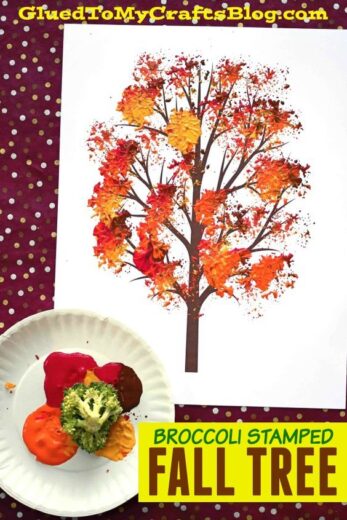 If toddler eyesore art has you down try this easy failproof Broccoli Stamped Fall Leaves art project.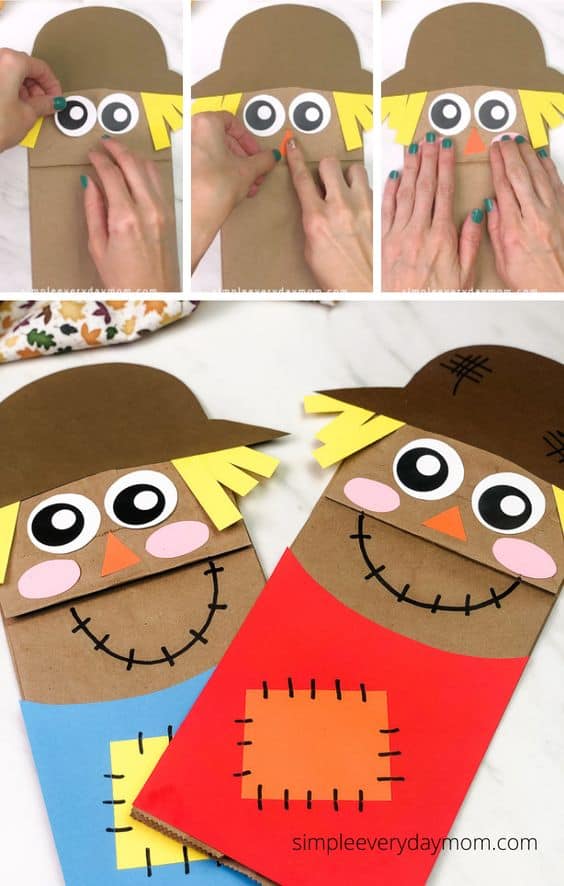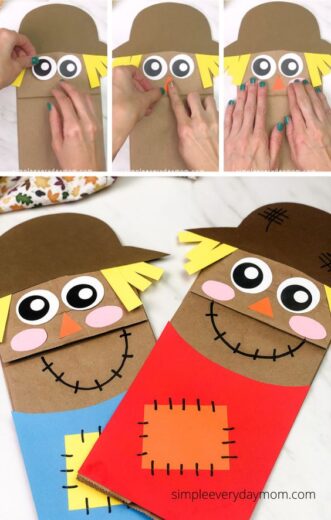 This paper bag Scarecrow craft is so beautiful and just as fun to play with as it is to make.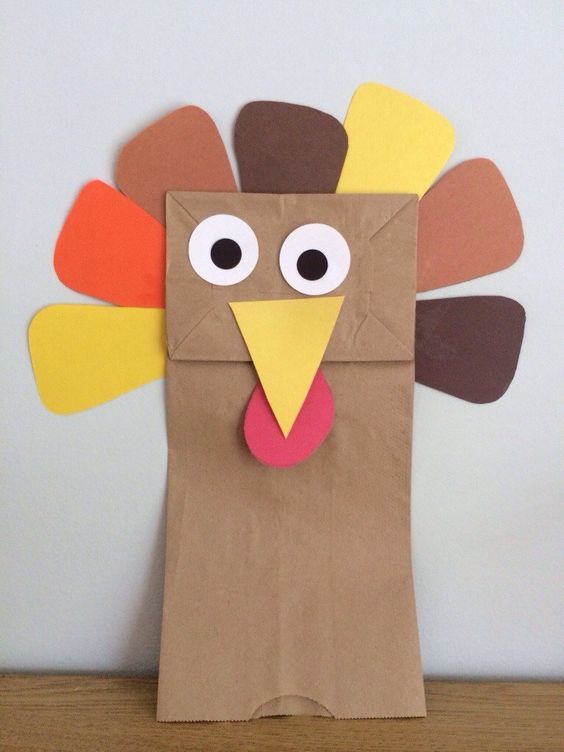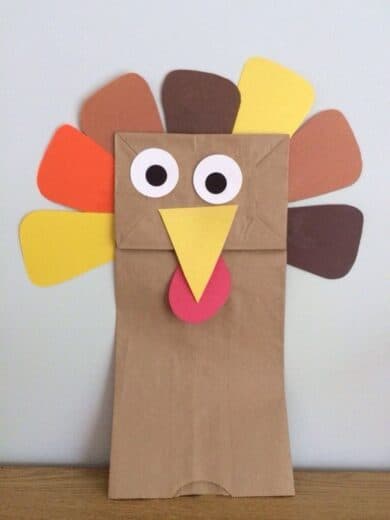 Kids will have a ball making and playing with these easy Paper Bag Turkey Puppets.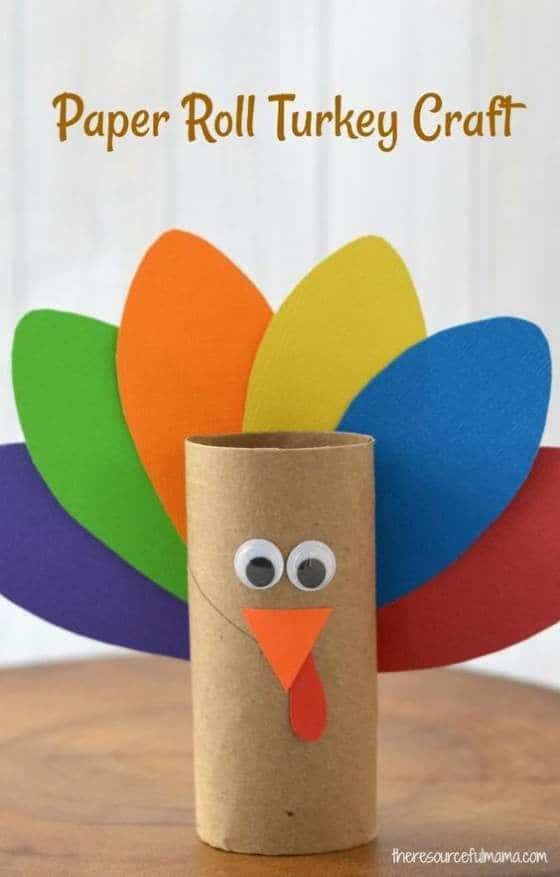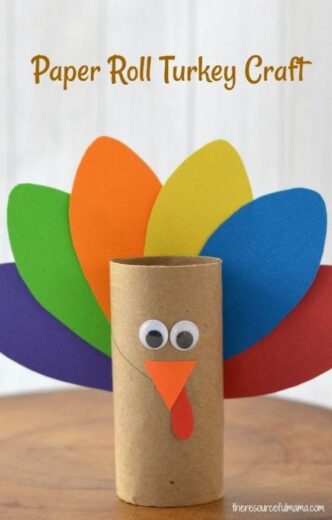 We all have these lying around, have the kids make paper roll Turkeys out of them.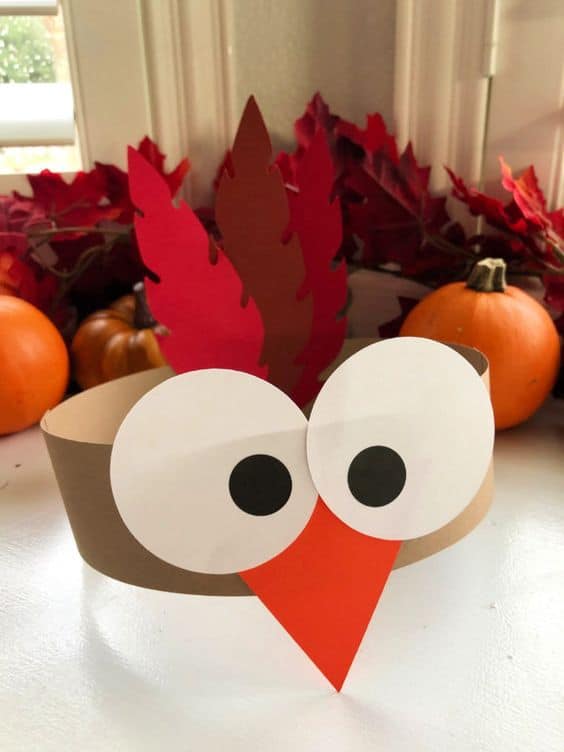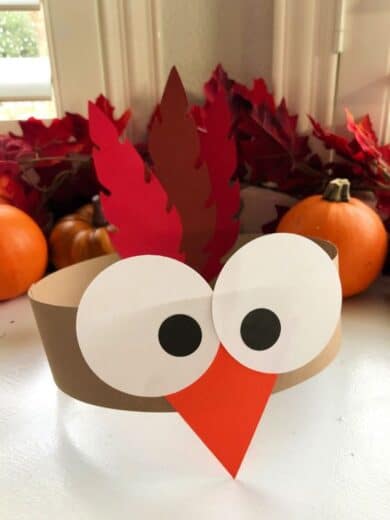 You'll be sure to have more than one Turkey running around for Thanksgiving with these Turkey Headbands.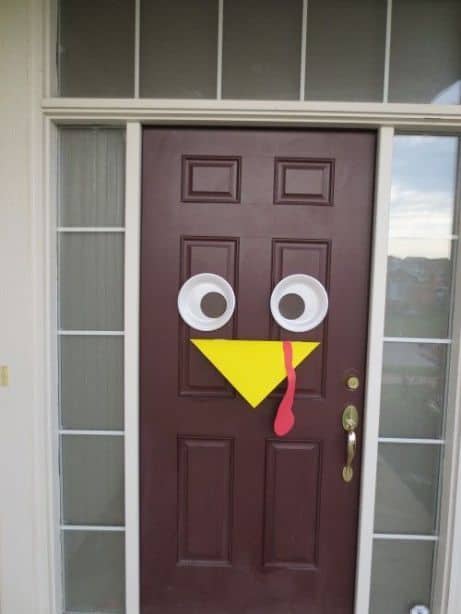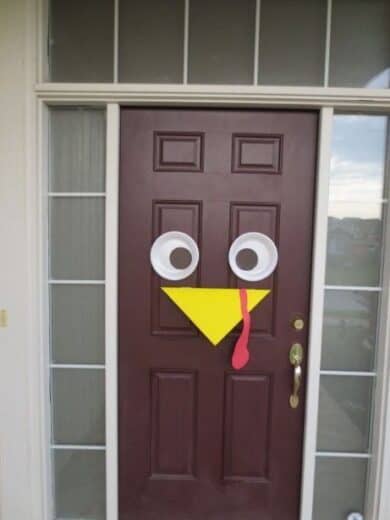 This Turkey Door Thanksgiving Craft porch Decoration can keep kids busy while you cook.
______________________________________________________________________________________________________________
Diy Autumn Leaves Decorative Jars, Plates, Bowls & Votives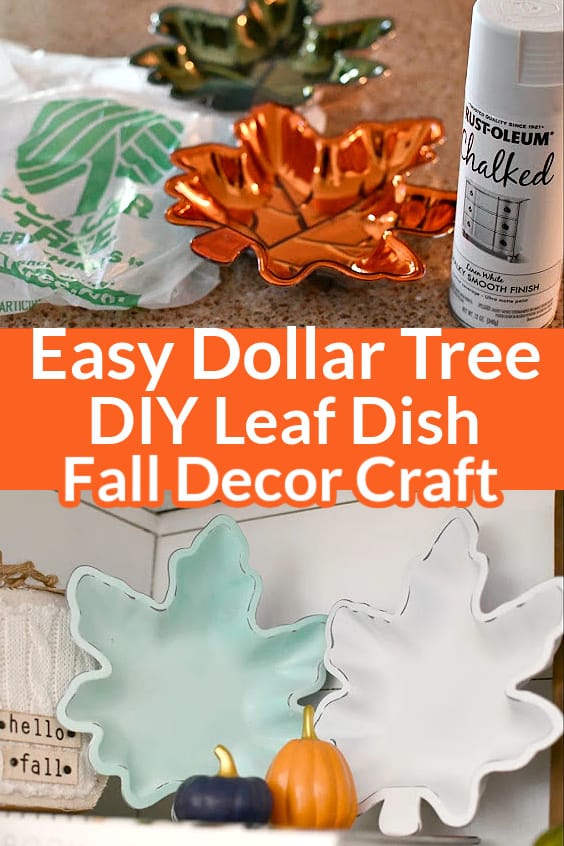 These beautiful, rustic, fall leaf dishes are made from Dollar Tree Autumn Dishes and this Chalk spray paint! If desired, sand the edges with sandpaper.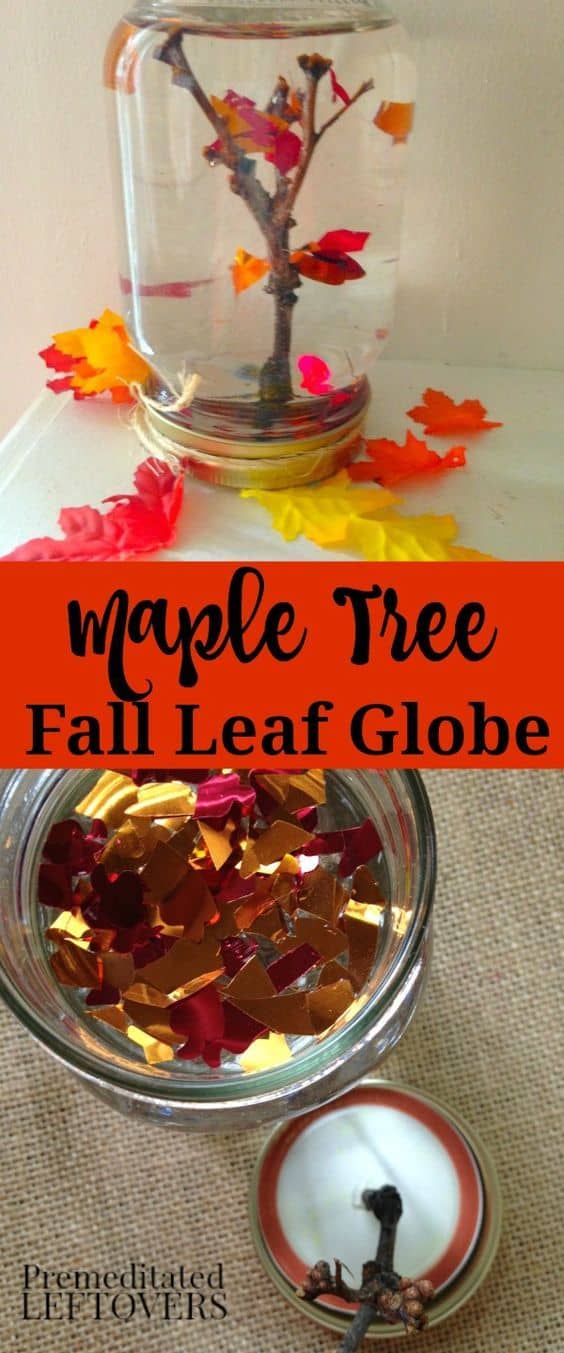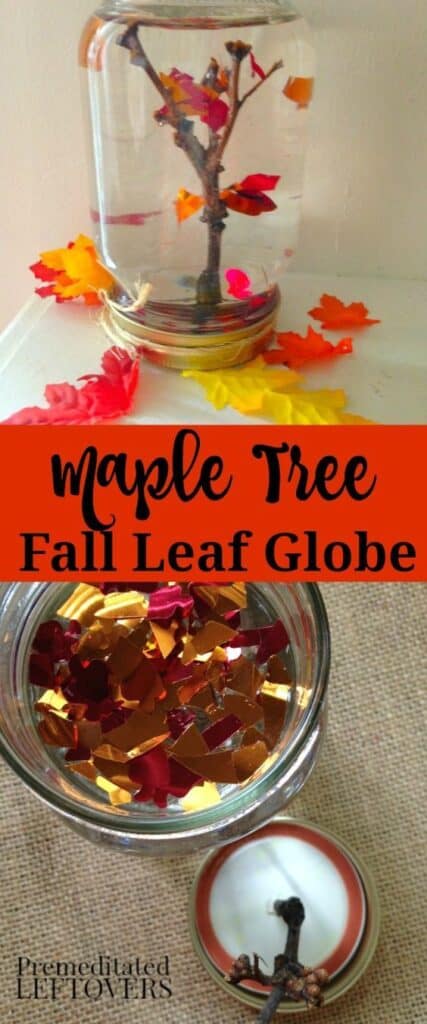 If you're going to make these Maple Tree Fall Leaf Globes be sure to wash or soak the sticks before using them to prevent the water from turning murky!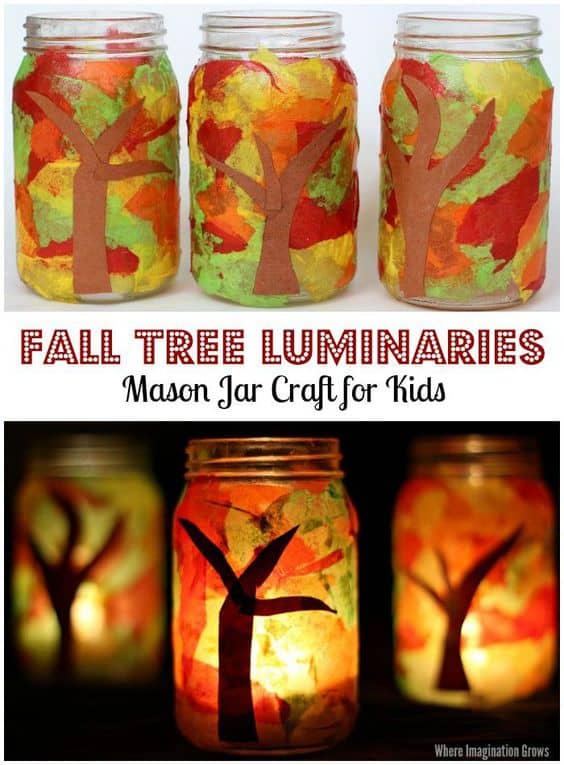 These super easy yet beautiful Kids Fall Mason Jar Luminaries look amazing when lit.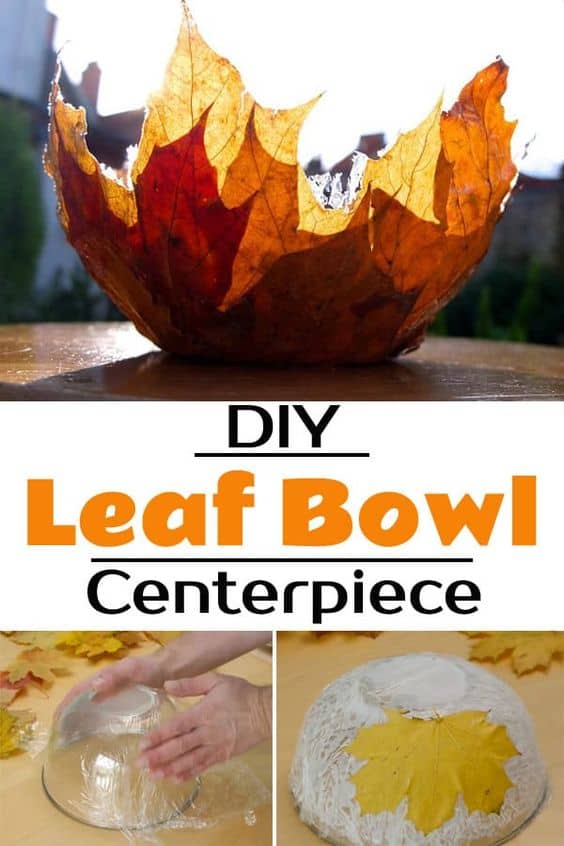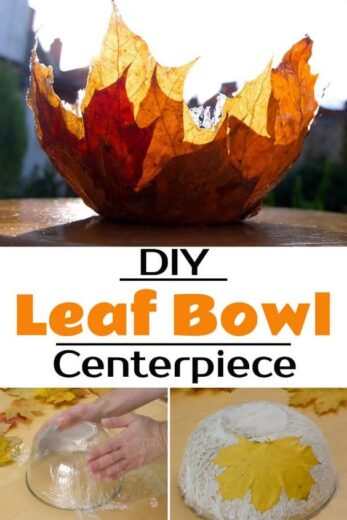 This leaf bowl is easy enough for a kid to make but beautiful enough for adults to use.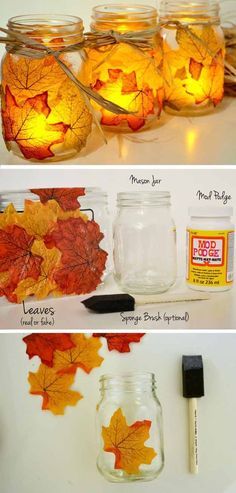 These leaf luminaries are a dollar store gem! Just grab some Mod Podge.
---
Diy Dollar Store Fall Pumpkin Crafts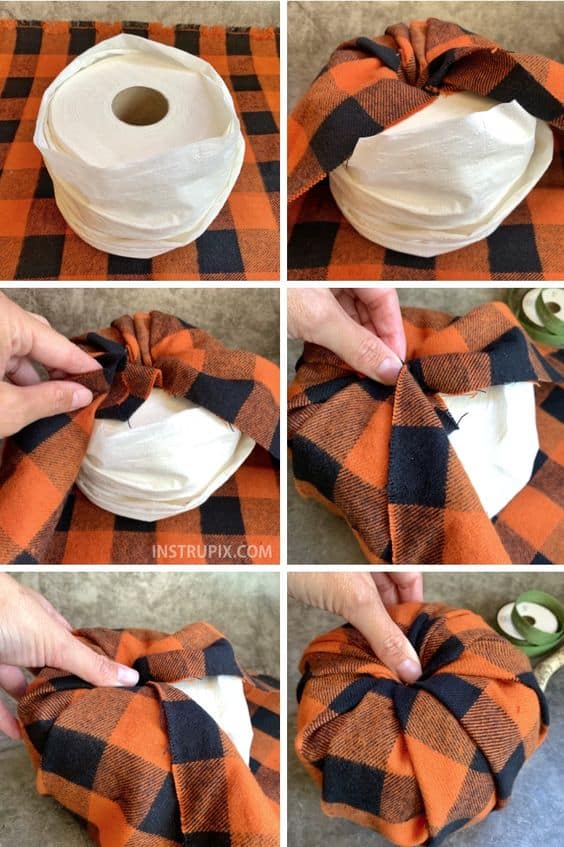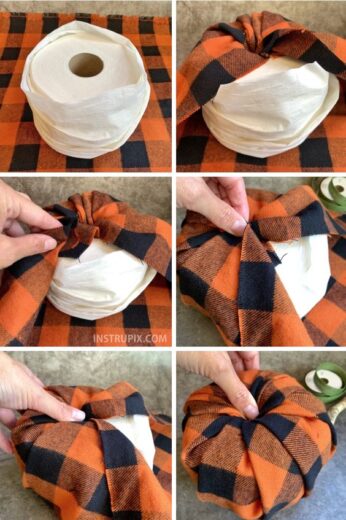 These toilet paper pumpkins are the perfect way to conceal your extra rolls of toilet paper for Fall!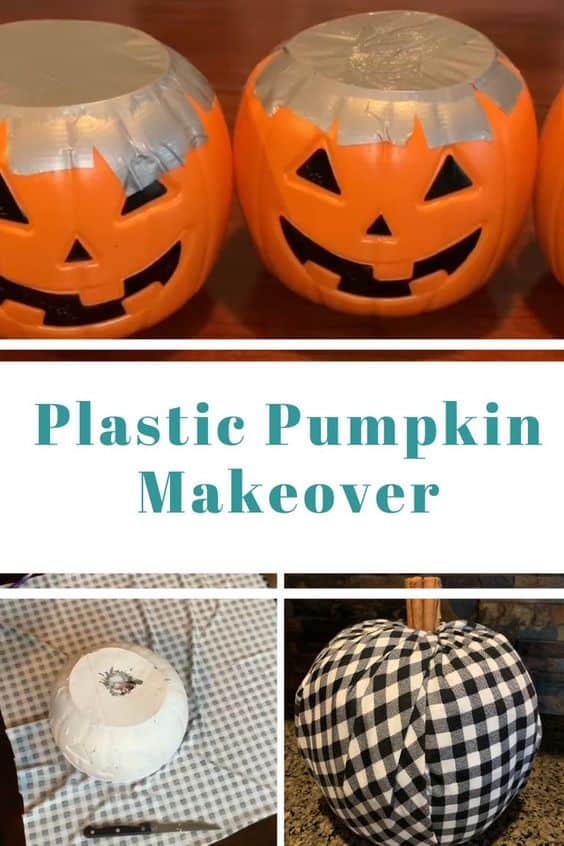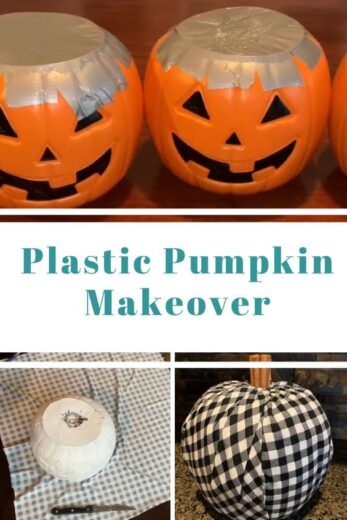 Give those dollar store plastic pumpkins a chic makeover with fabric!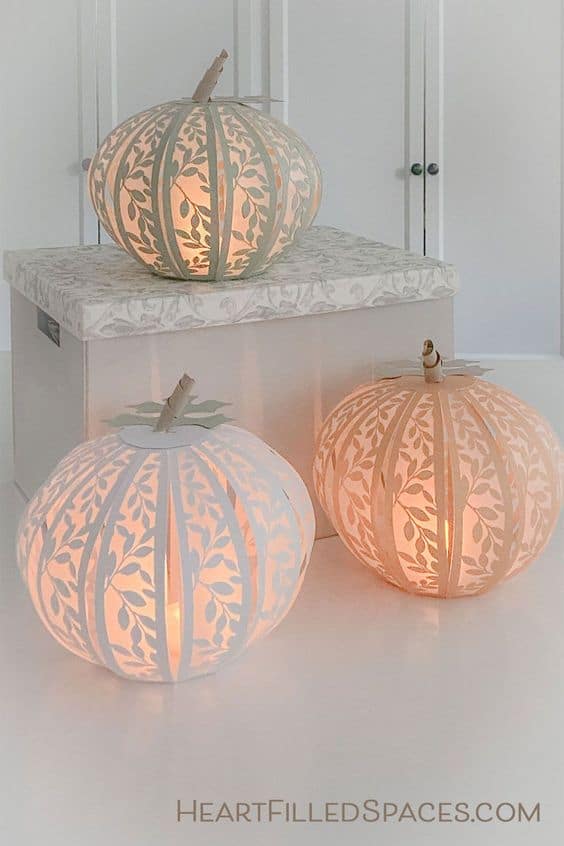 Put that cricut to use making these gorgeous luminaries!
They will transform your home!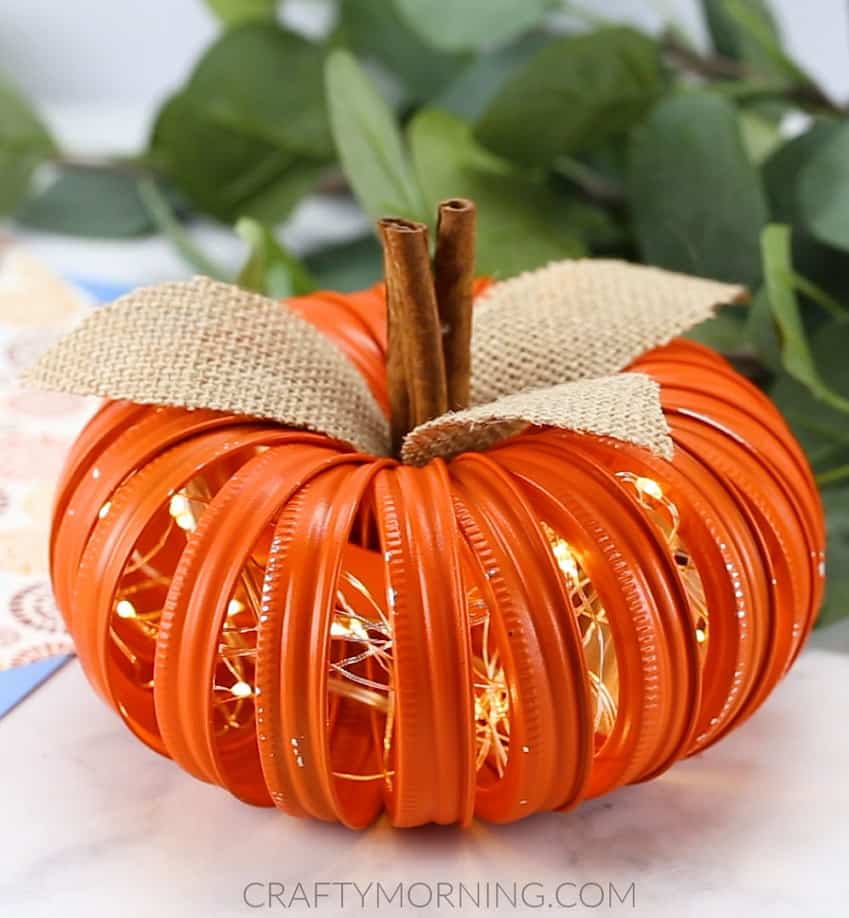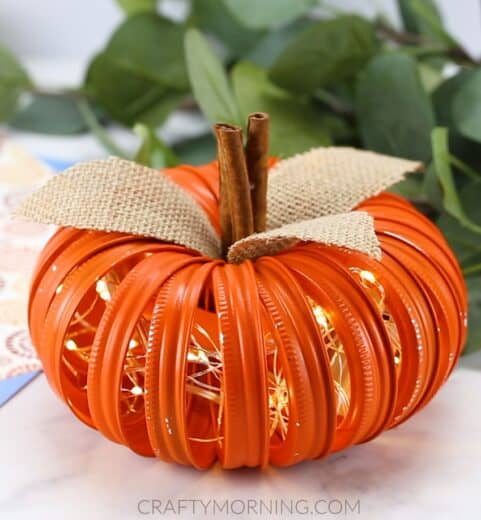 Something you can do with all of those Mason jar lids!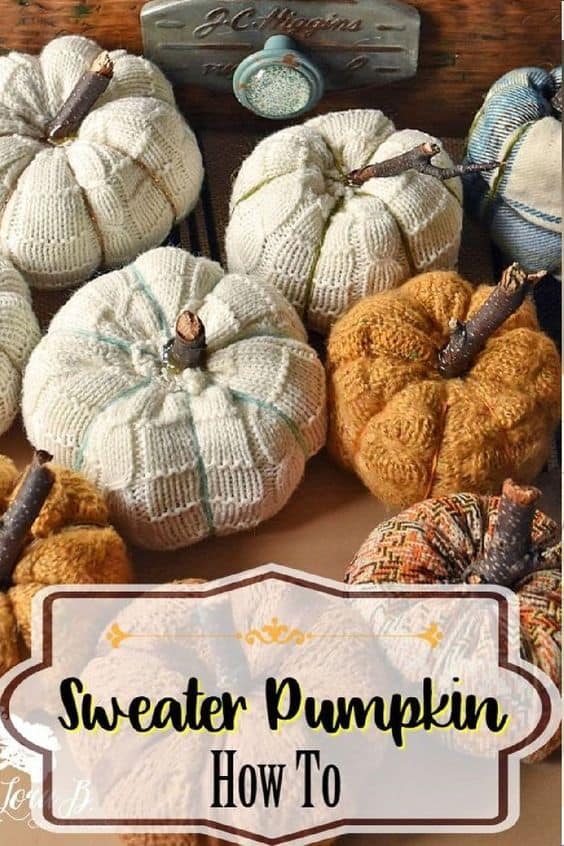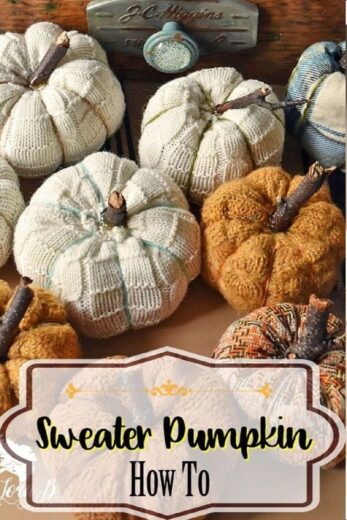 Make cozy easy DIY pumpkins out of old sweaters!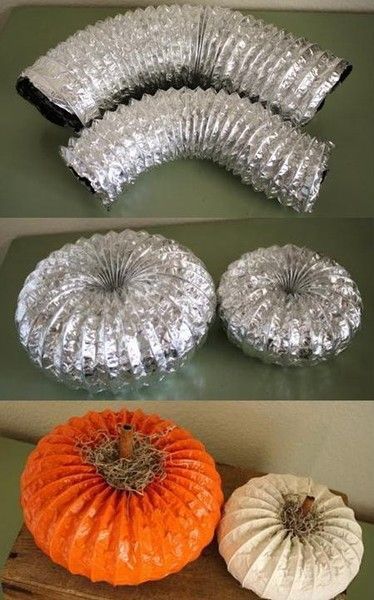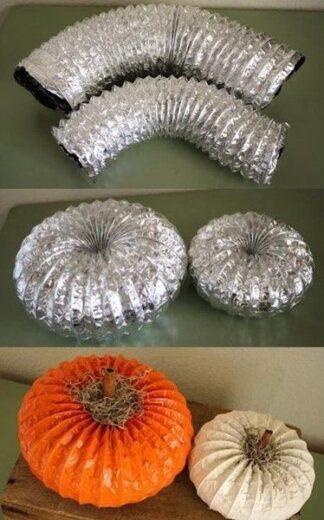 Who knew adding a little bit of spray paint could transform dryer vents into pumpkins!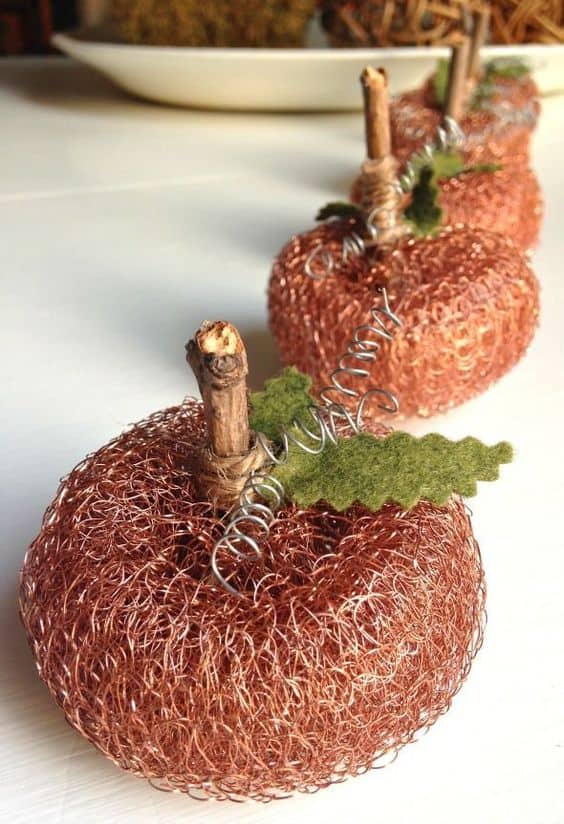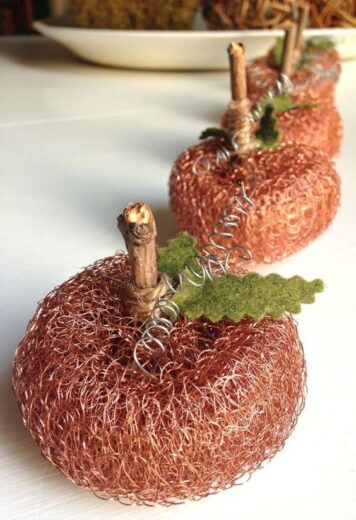 PUMPKINS FROM SCRUBBING PADS TUTORIAL
Repurpose dollar store scrubbing pads into pumpkins!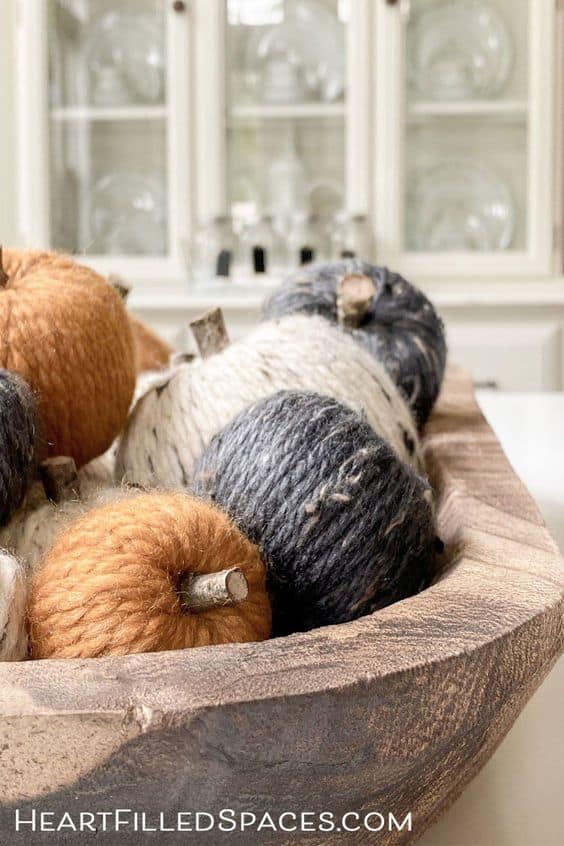 You have to try these Yarn Pumpkins for rustic Fall table or mantle decor!
This painting trick will tranform any cheap plastic pumpkin into the chicest farmhouse Fall decor!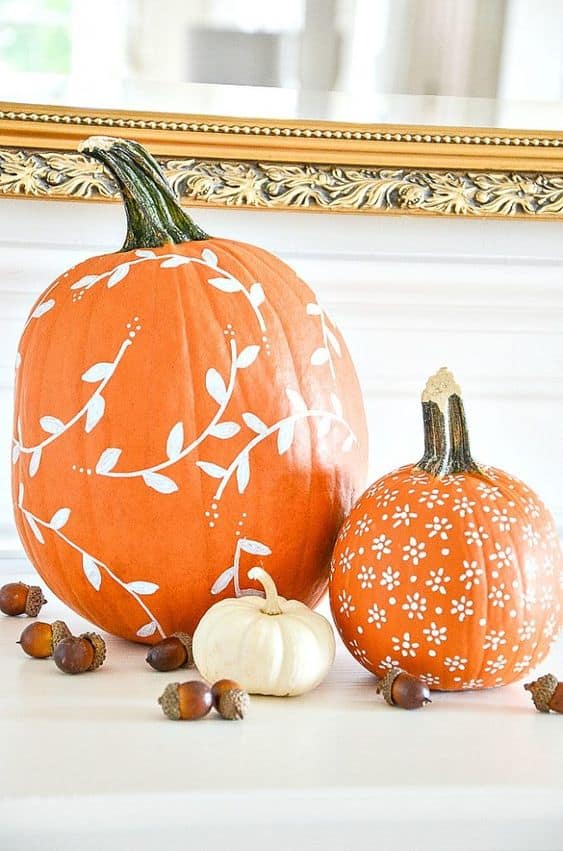 Try these elegant white painted pumpkins for your Thanksgiving table or mantle!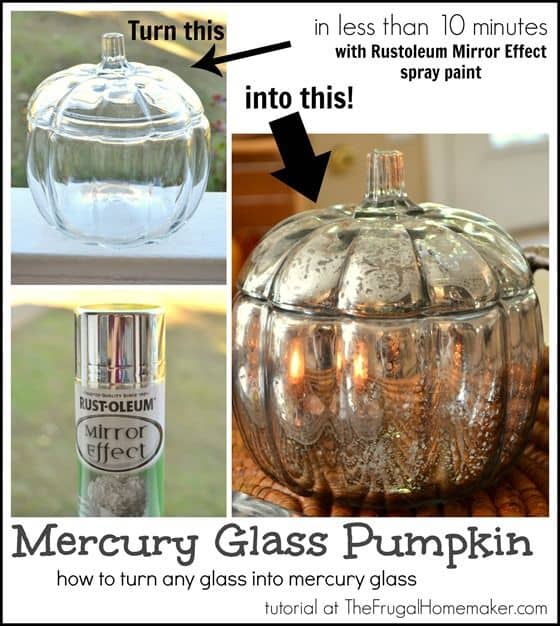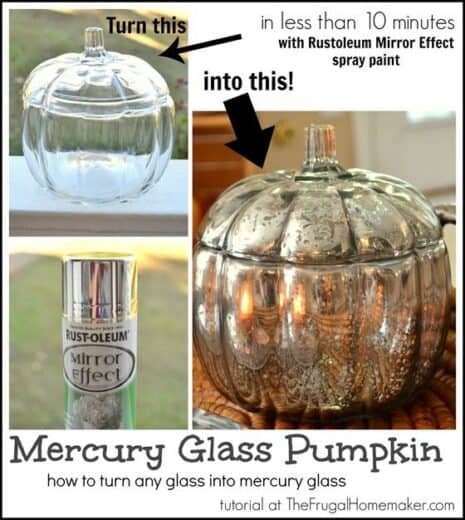 These Mercury Glass Pumpkins are absolutely beautiful if you're looking for a more glamorous take on Fall, just use Rustoleum spray paint.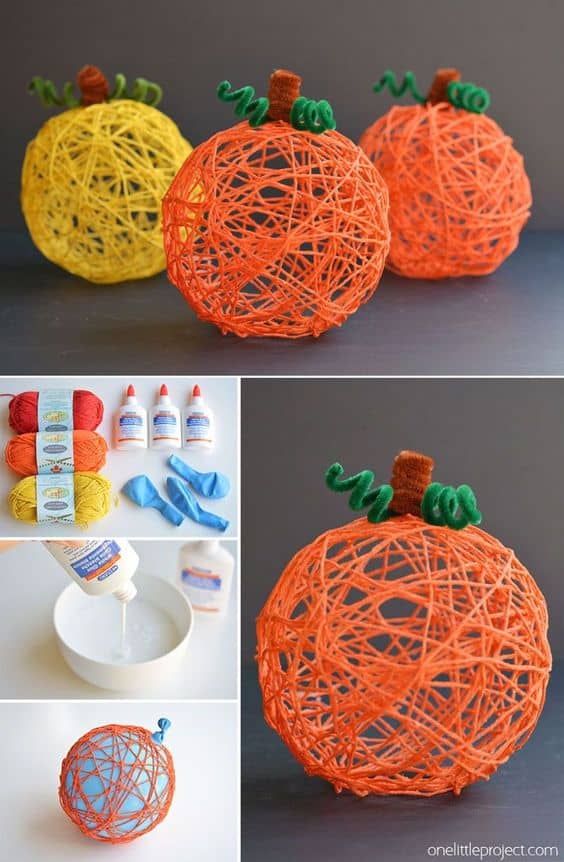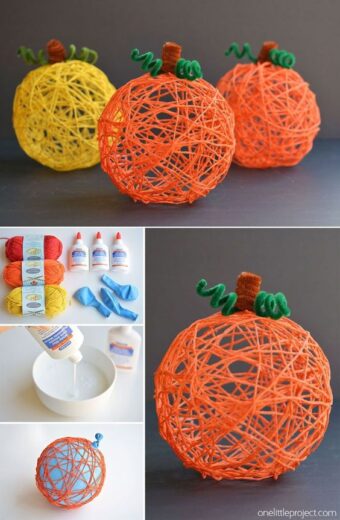 Make these Yarn Pumpkins using nothing but glue, yarn, and a balloon!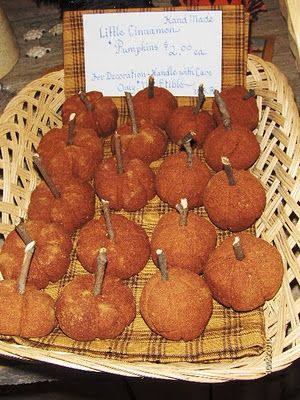 Make these Scented Fall Pumpkins to have your home smelling just as good as it looks!
Diy Fall Centerpieces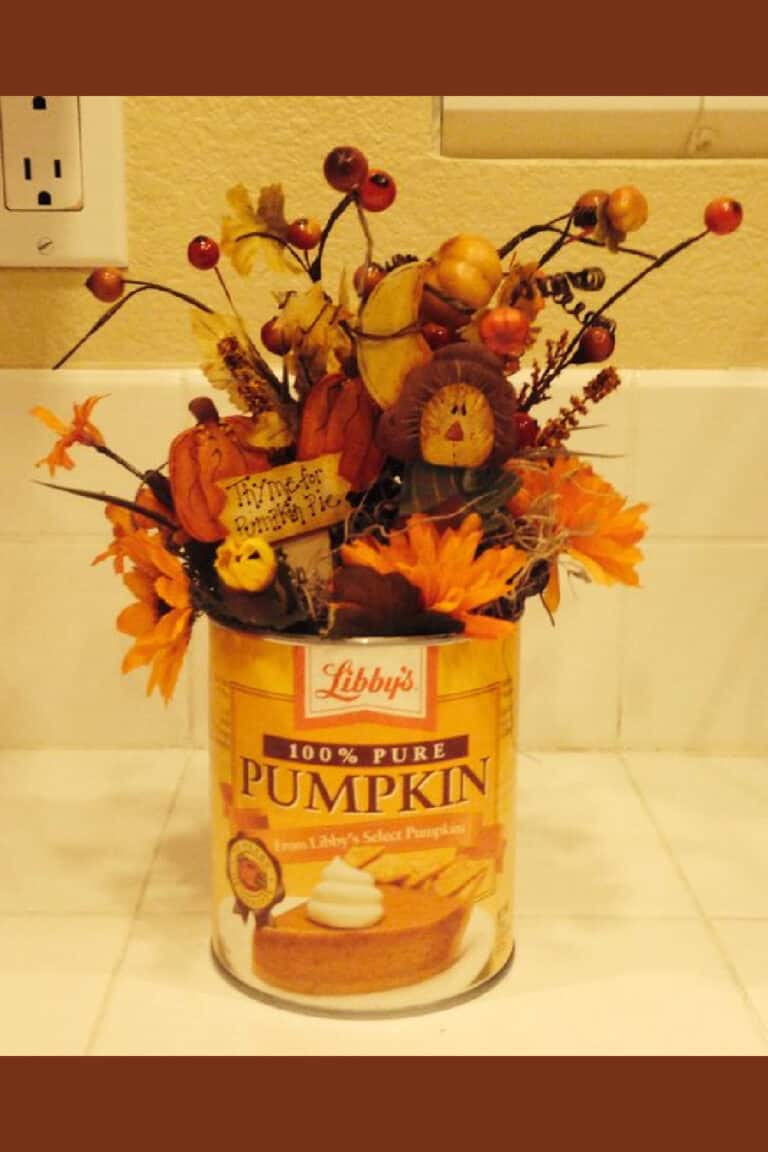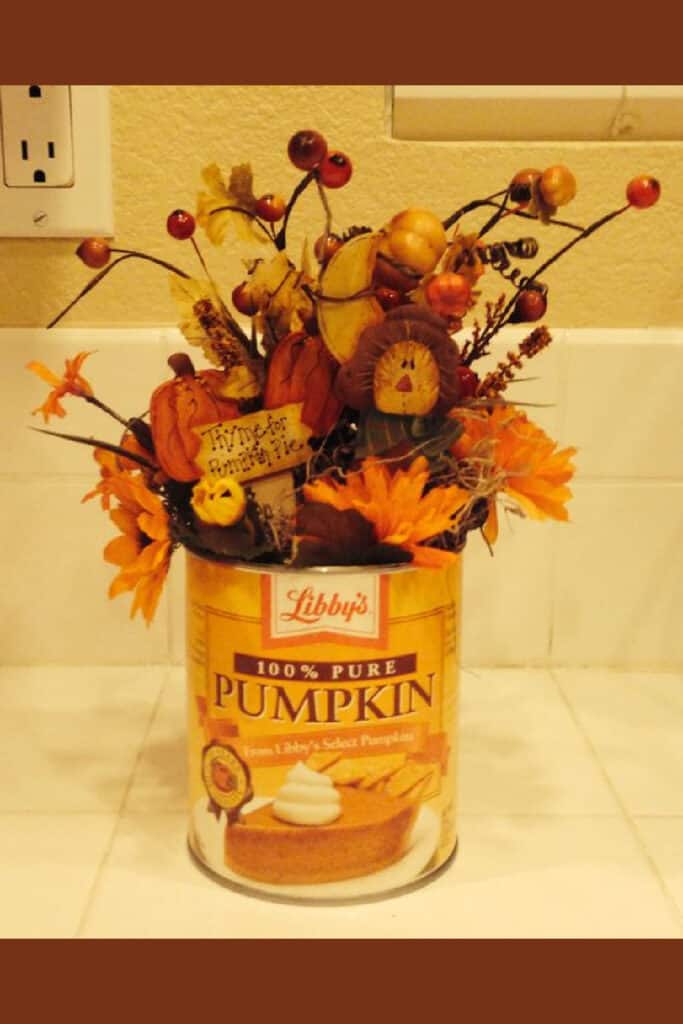 Use those empty cans of pumpkin to make this Fall Vase Centerpiece for the Fall or Thanksgiving table!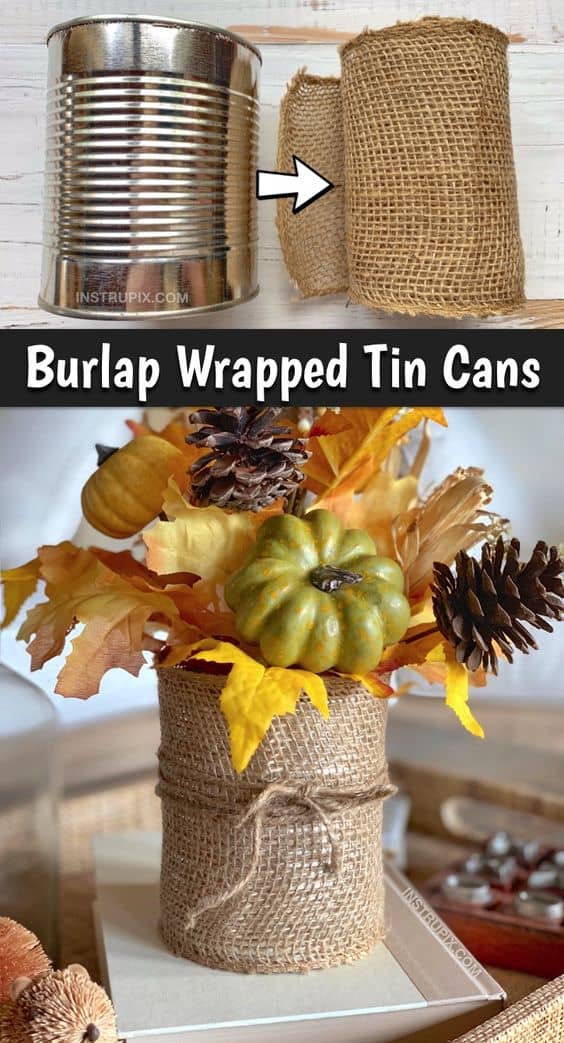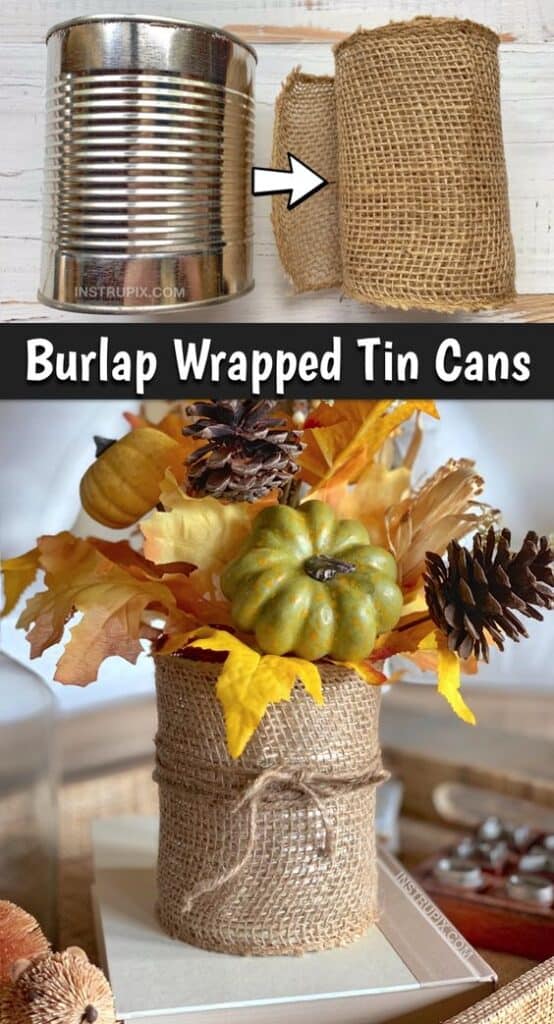 Make this beautiful burlap vase out of a tin can!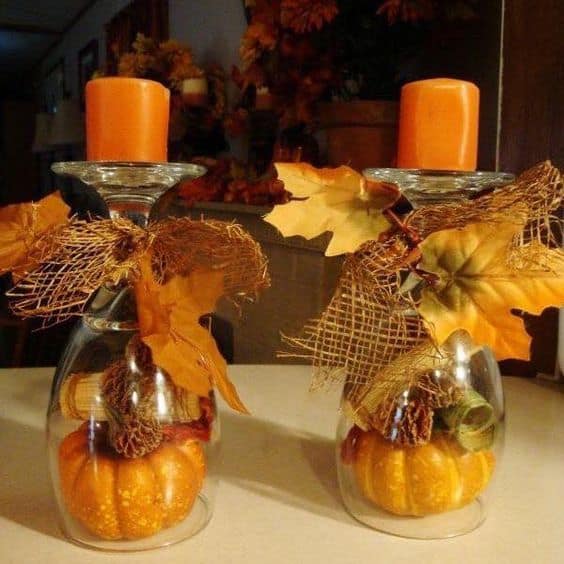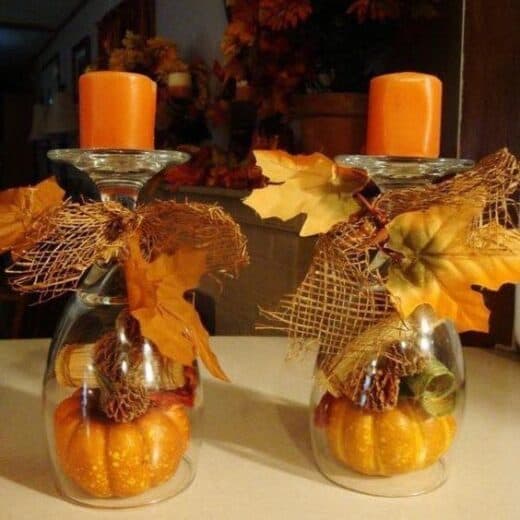 Make this Thanksgiving centerpiece (photo courtesy of Pinterest) with small votives, wine glasses, burlap, mini pumpkins, and cloth leaves.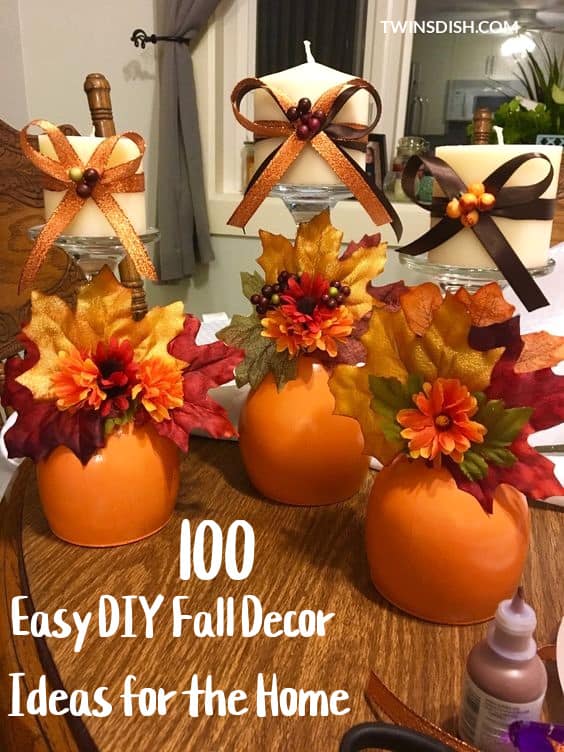 Make this super easy DIY dollar store Fall decor votive craft from acrylic paint and wine glasses for your home or to sell.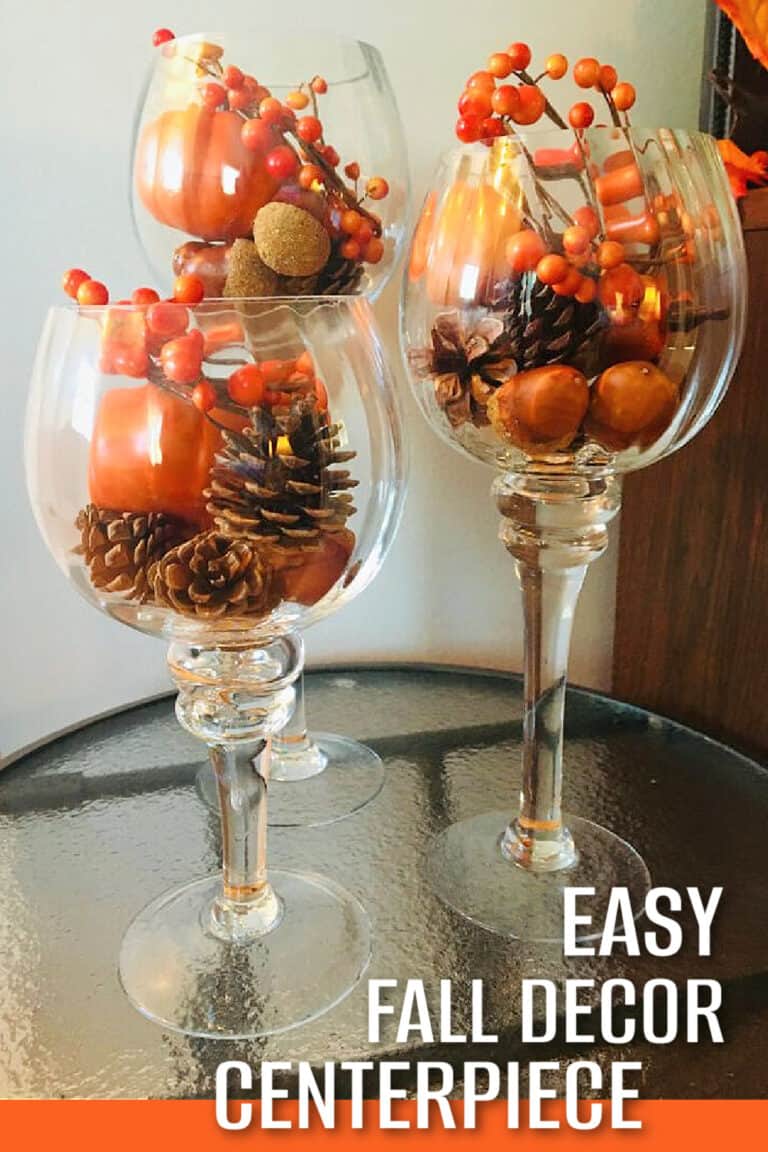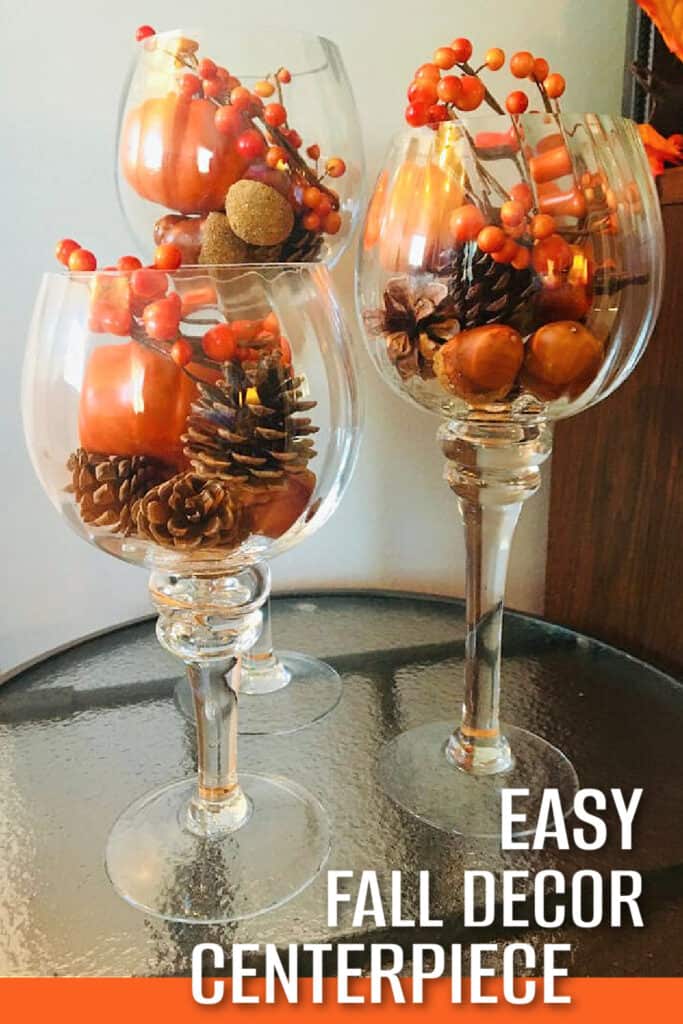 This is a simple last minute Fall centerpiece idea you can DIY for the Thanksgiving table.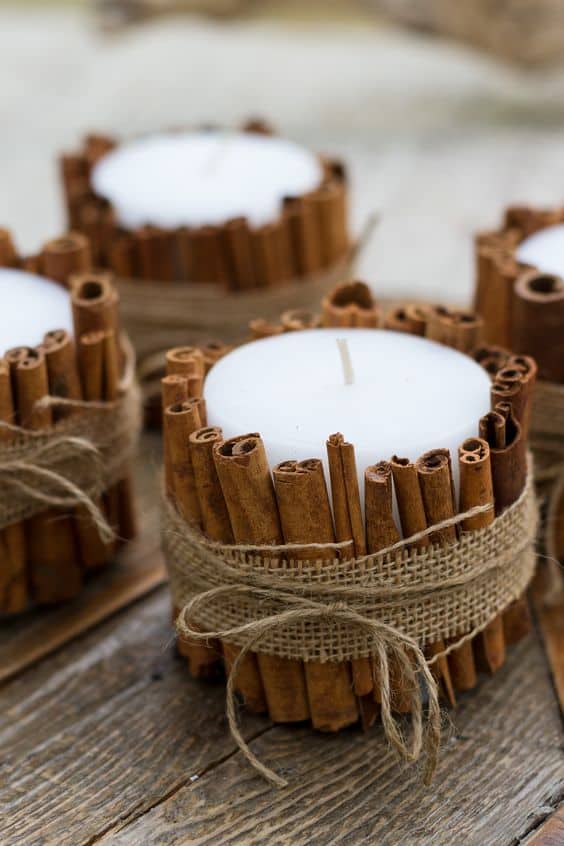 These easy diy cinnamon stick candles not only make a nice last minute Fall Thanksgiving table centerpiece but smell delicious too!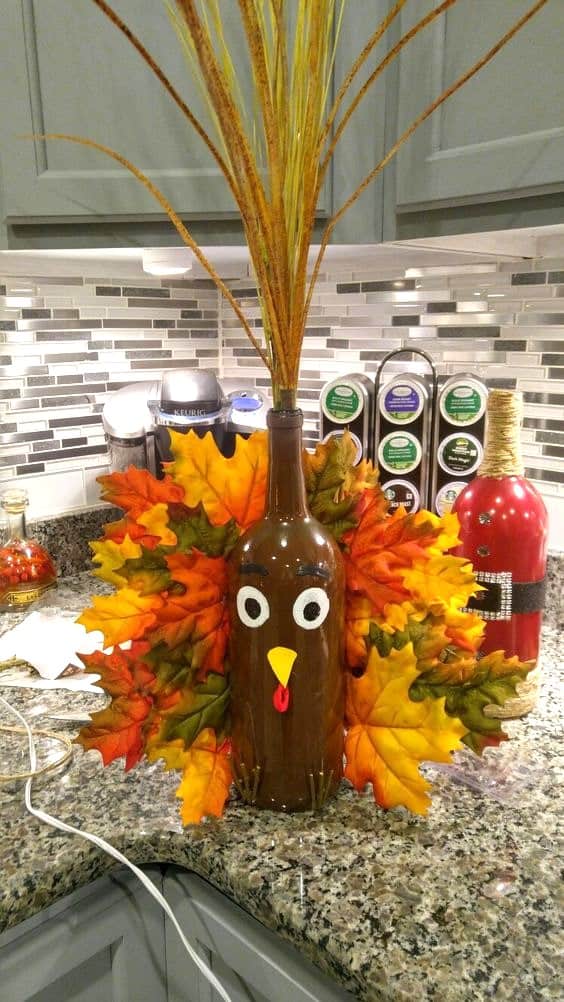 Make a beautiful Fall Turkey Centerpiece vase out of a wine or liquor bottle and dollar store leaves for your Thanksgiving table!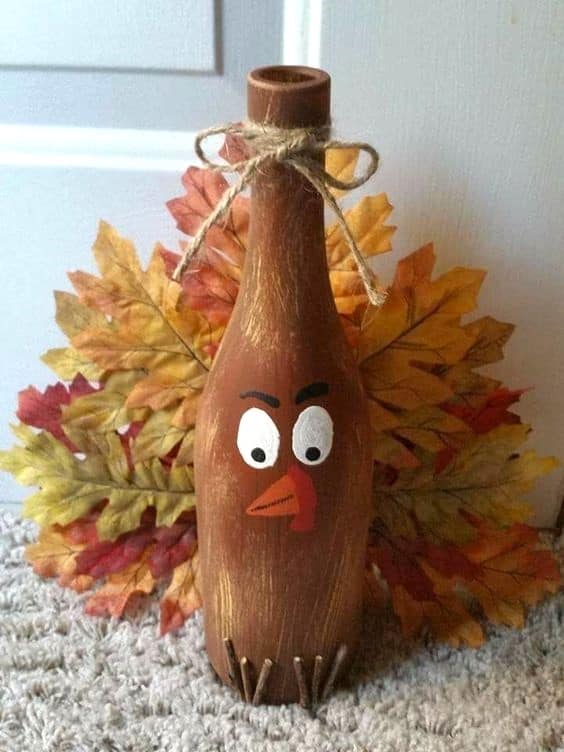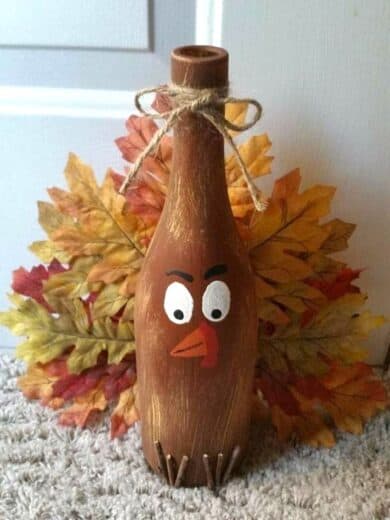 Don't forget to use those mini wine and Champagne bottles and beer bottles too!

Speaking of centerpieces this Suculent Pumpkin Centerpiece will look gorgeous on your Thanksgiving table!
DOLLAR STORE FLOWER POT CRAFTS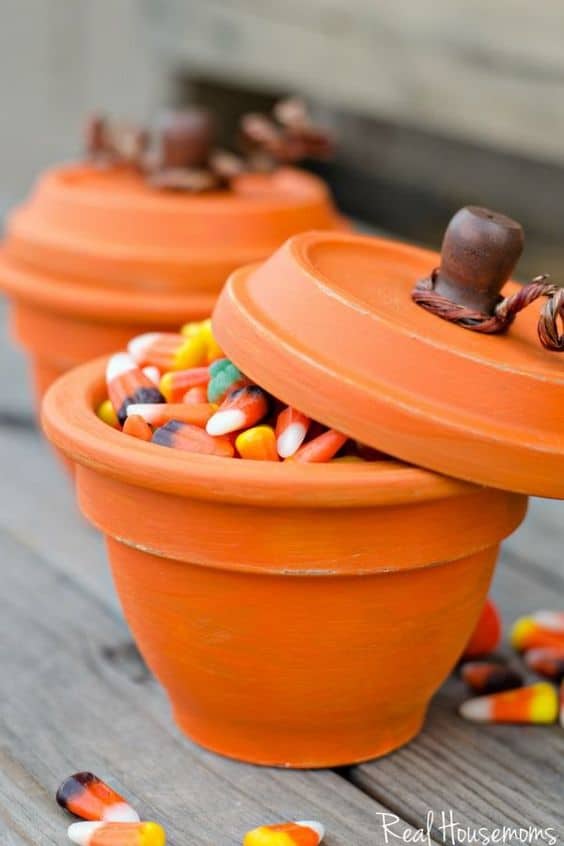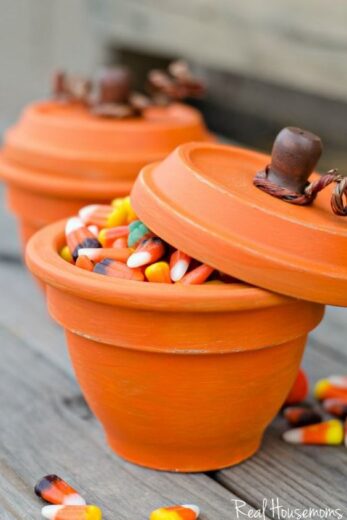 Transform those dollar store flower pots into candy holding pumpkins!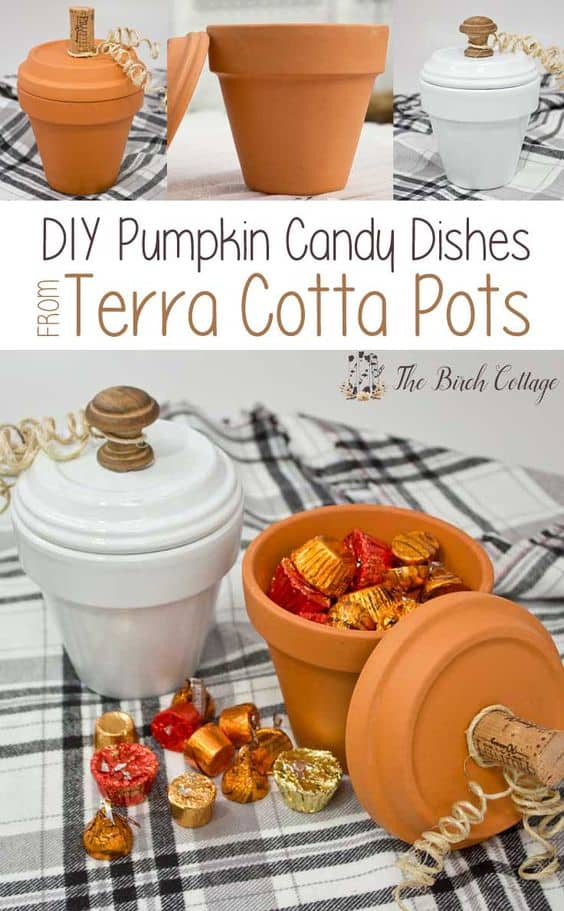 Here is another rustic tutorial using a wine cork. How cute would these be on a living room coffee table or mantle?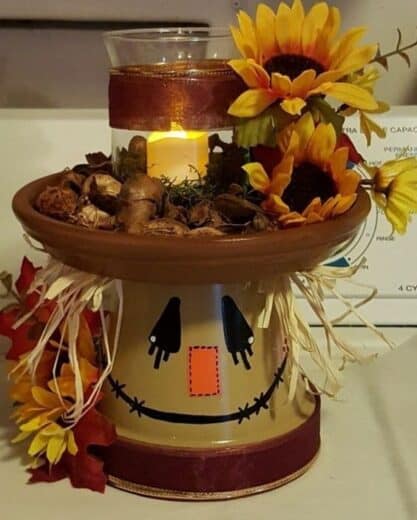 You wouldn't believe the scare crow above was made with a dollar store flowerpot. How adorable would he look on your Thanksgiving table??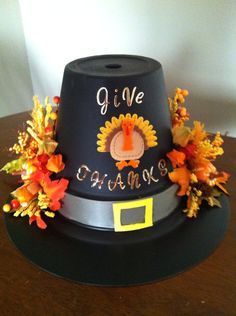 Use a Claypot to make this beautiful Pilgrim Hat that can double as a centerpiece.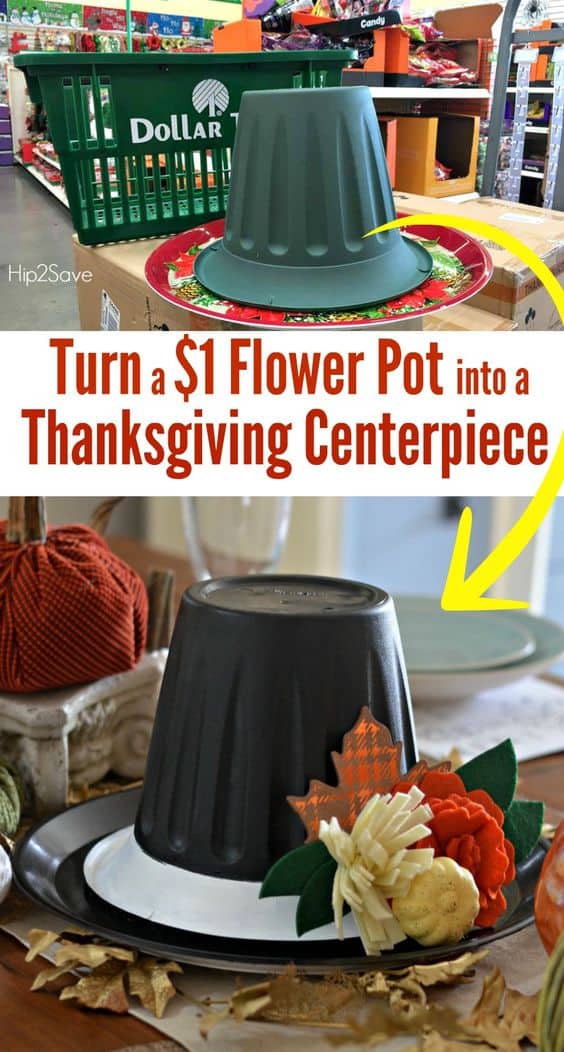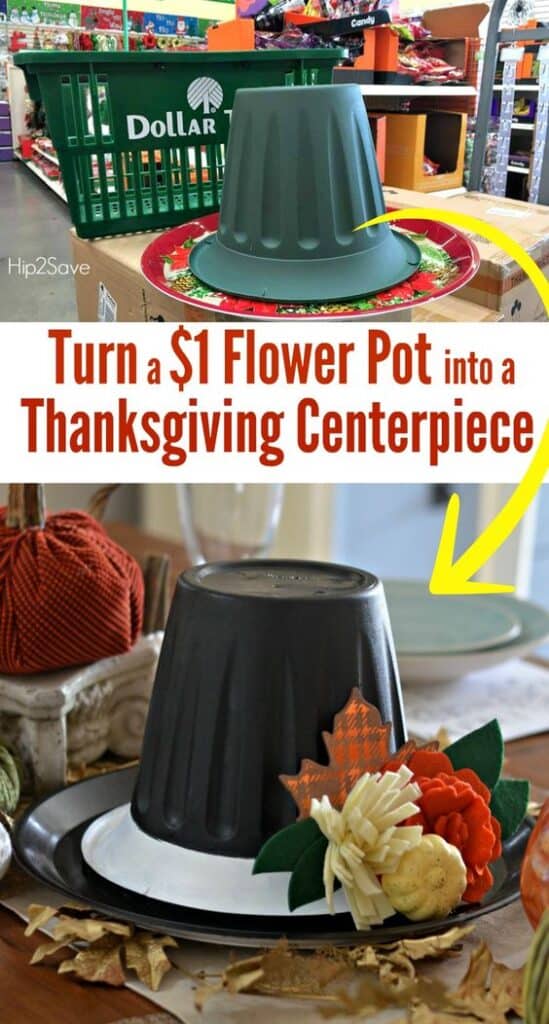 This Dollar Store Thanksgiving Hat Centerpiece is another quick, easy, and beautiful version.
WOOD CRAFTS FOR THANKSGIVING OR FALL DECOR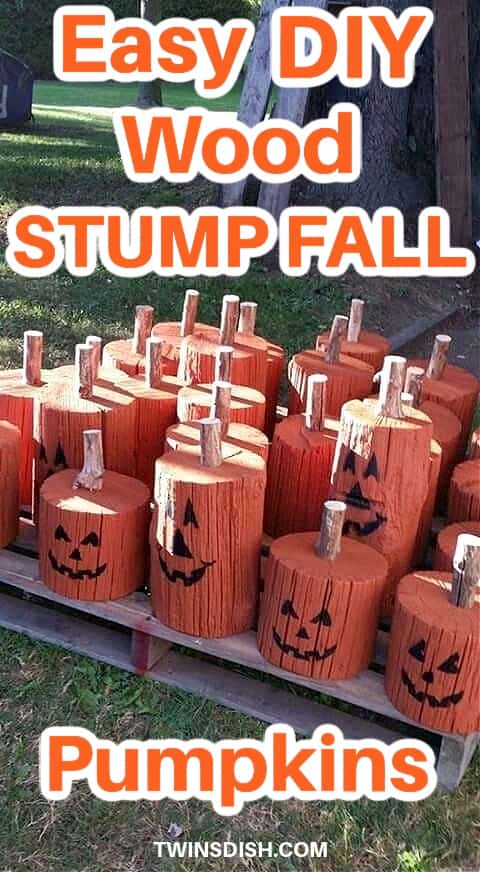 These are a quick and easy rustic wood craft for kids and adults to make and sell for the porch. These can be turned around and used for Thanksgiving too. Try adding some hay and leaves to the stem!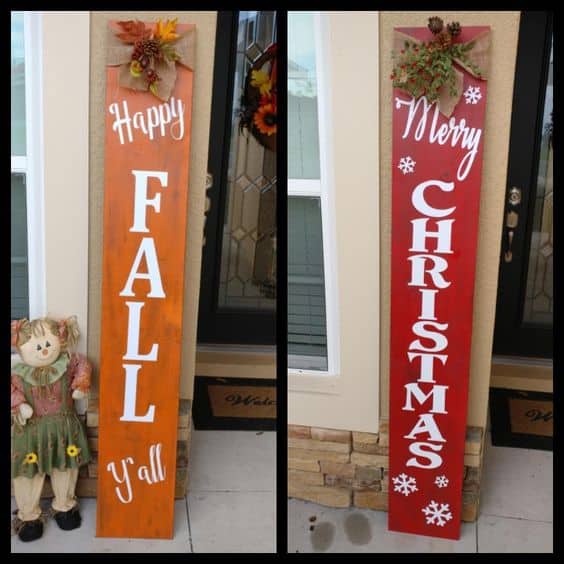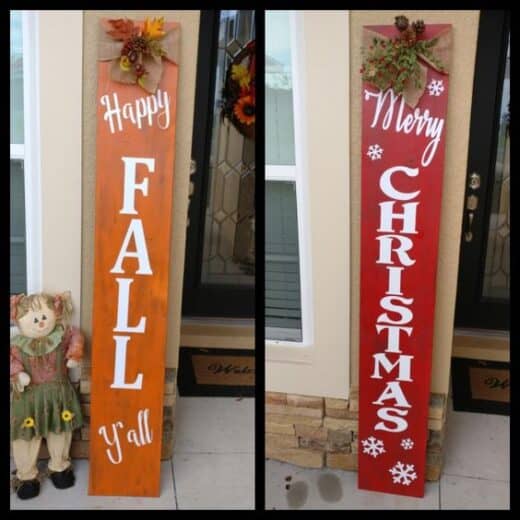 This reversible wooden Fall sign will take you straight from Fall to Christmas!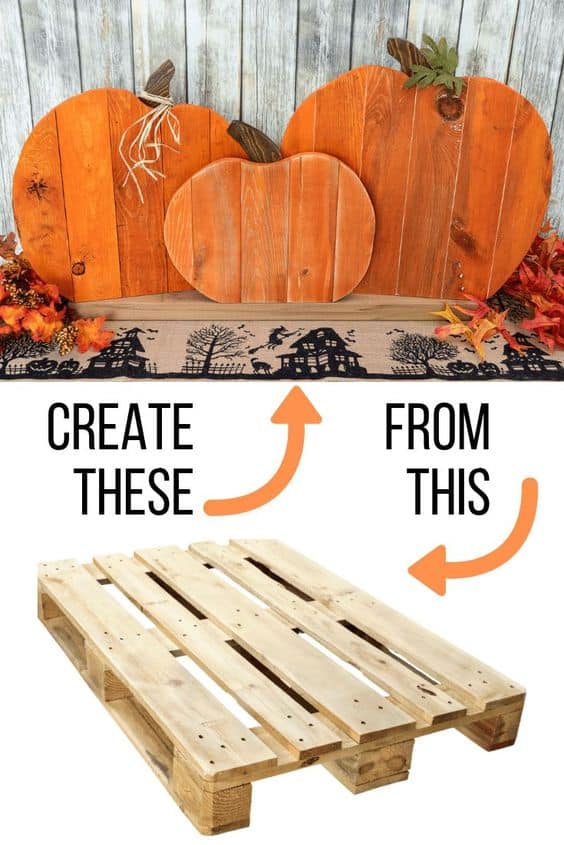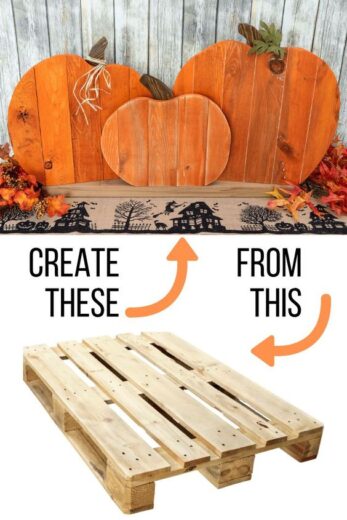 These beautiful Pallet Wood Pumpkins can be stained a darker wood for an elegant look or painted any color! Get pallet wood from your local store for free.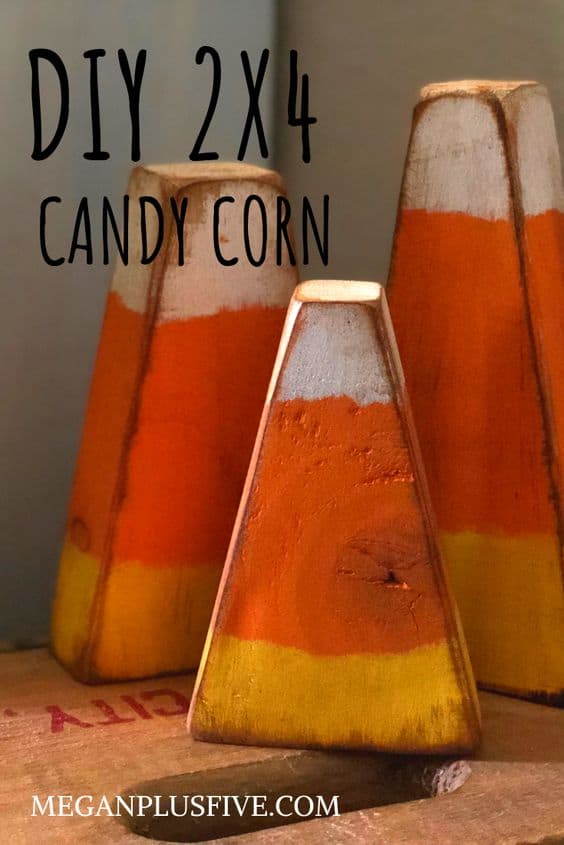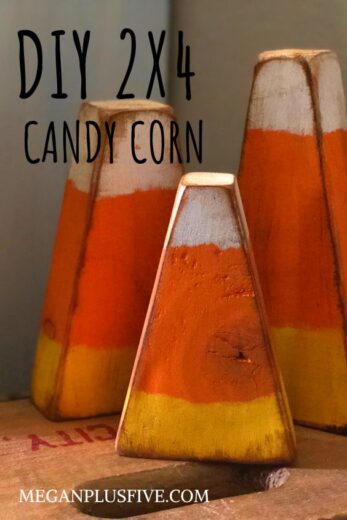 Make these Wood Candy Corns out of 2x4s!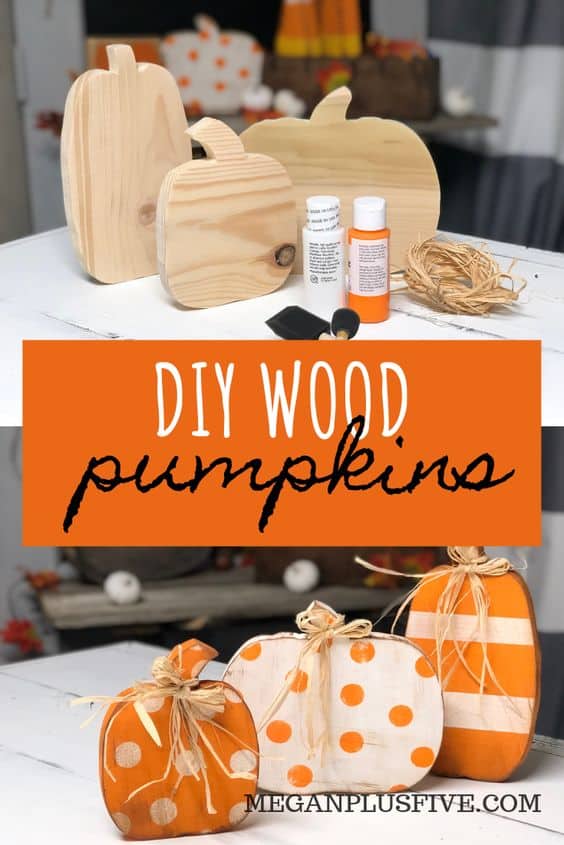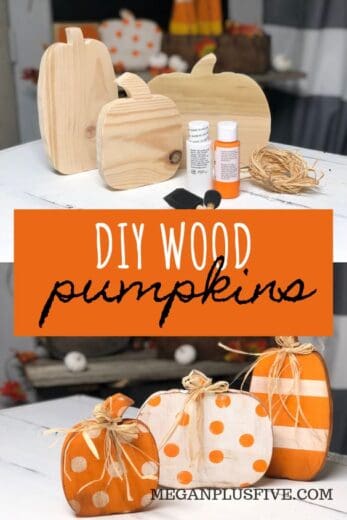 Learn how to paint these rustic DIY Wood Pumpkins for your Fall kitchen or mantle.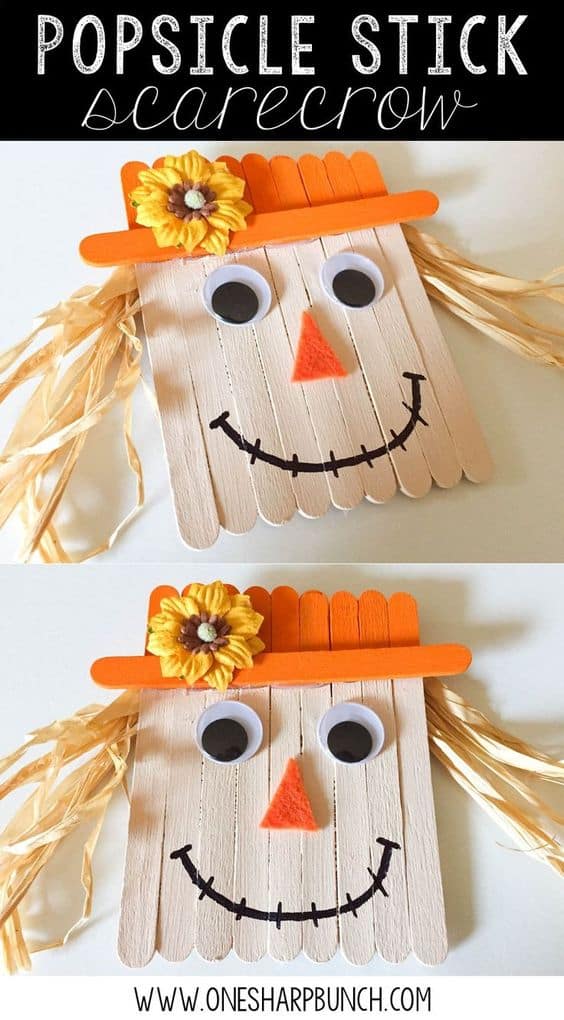 These scarecrow popsicle sticks are kids crafts dollar store gold and can be hung on the door or wall.
Pinecone Turkey Fall Kids Craft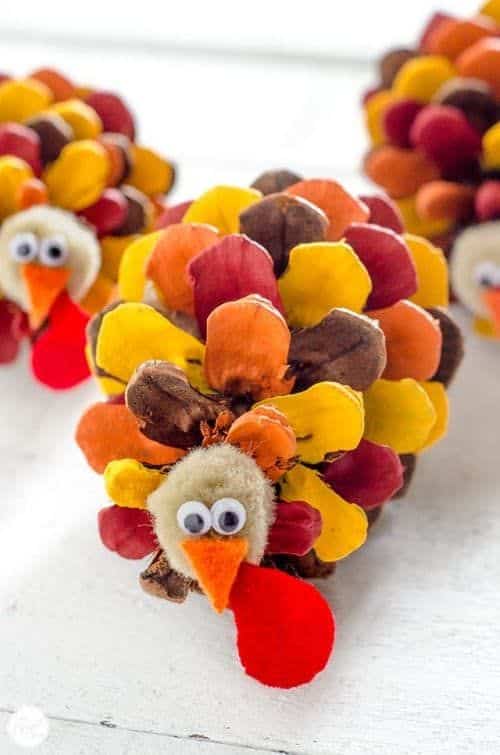 These adorable painted Pinecone Turkeys use resources you may already have lying around your backyard.
Diy Fall Tree Porch Decoration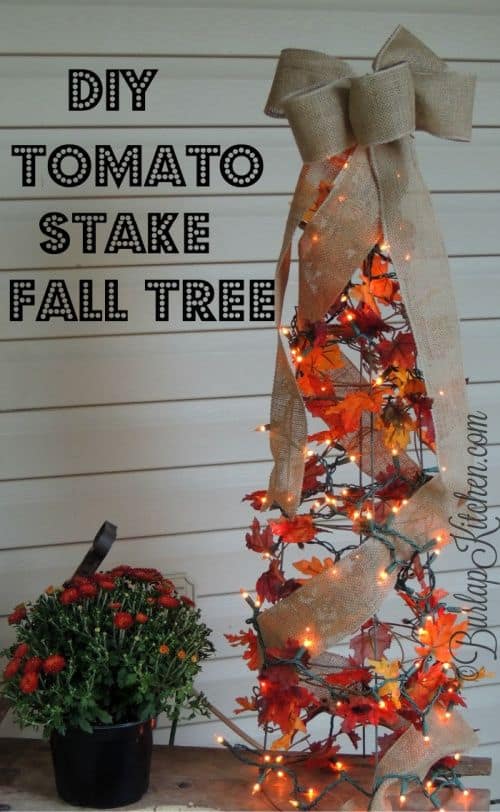 These DIY Dollar Store Tomato Cage Topiaries will light up your home or porch!
In this post we showed you the best easy beautiful Fall crafts kids, adults, and seniors need to try. We hope you have fun making them!