Our default go-to gift idea for the hardest person to shop for is a gift basket.
Gift baskets have come such a long way from the traditional wine and cheese. There are super creative themes to suit all different gifting situations, tastes, and budgets (even the smallest).
Here are the top 20 amazing, unforgettable DIY gift basket ideas anyone can put together! Whether you need a gift for your partner, co-worker, elementary school class, Boyfriend or Husband, Boss, Father, or mother in-law you will definitely find something your recipient(s) will absolutely love.
This post may contain affiliate links. Click here to read our full disclosure policy.
1.) Halloween Boo Basket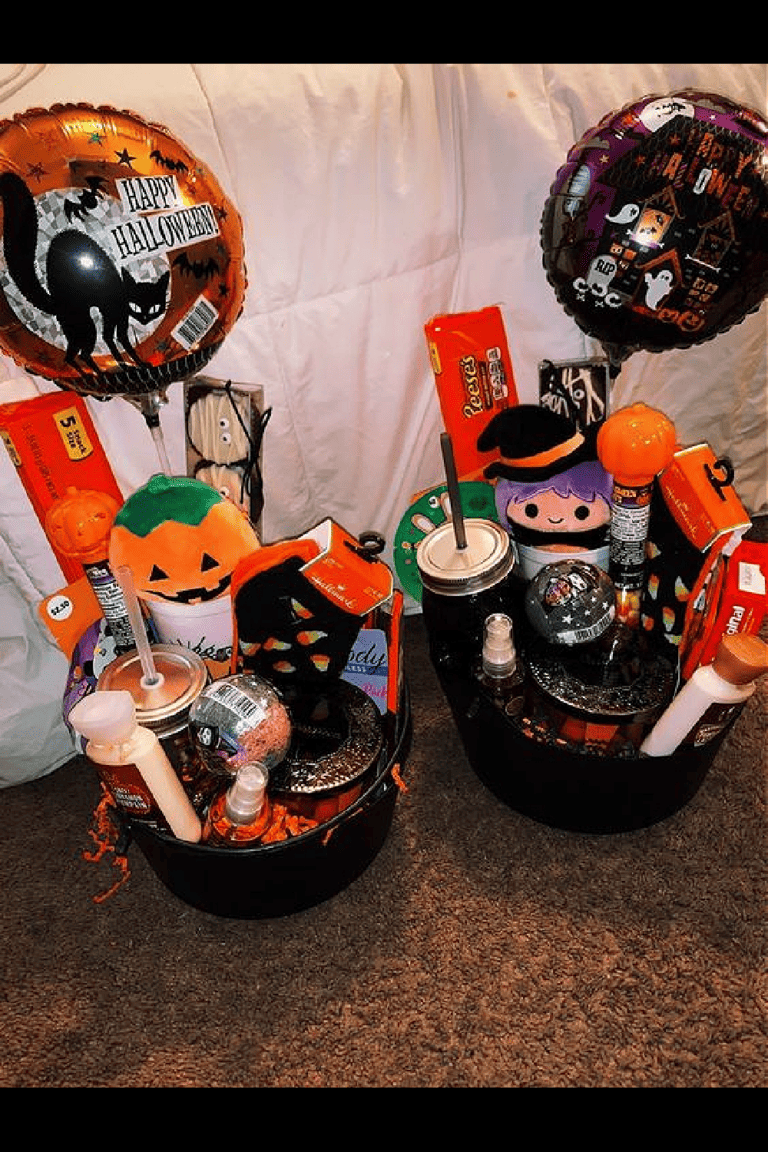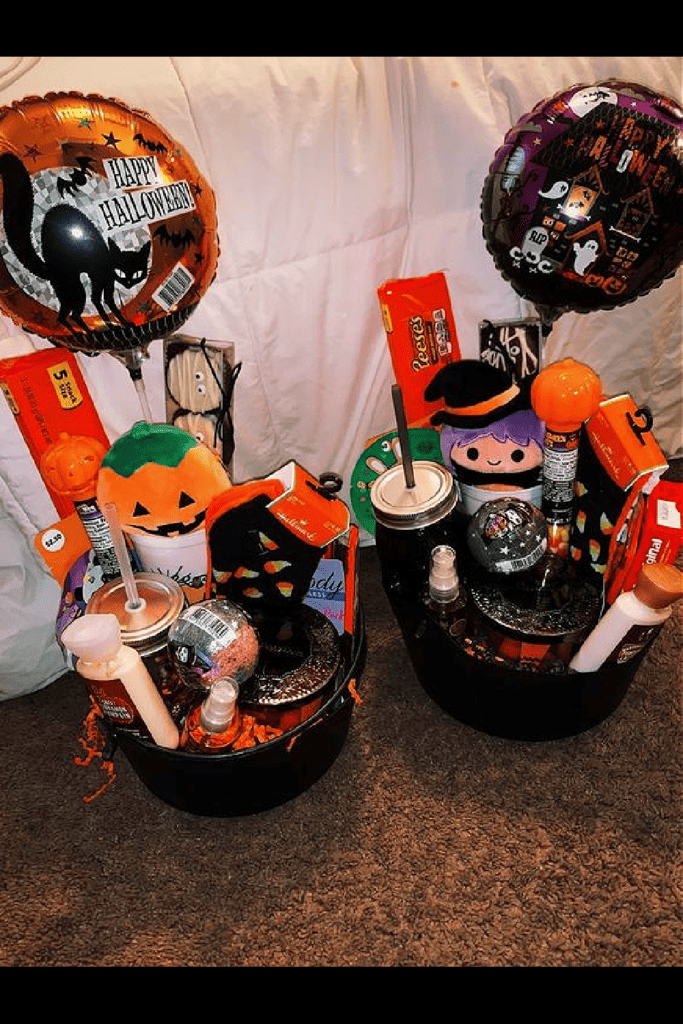 Halloween Boo baskets are all the rage this year! You can make them for your significant other, best friend, family member or even a teacher. The best part is they can fit any budget.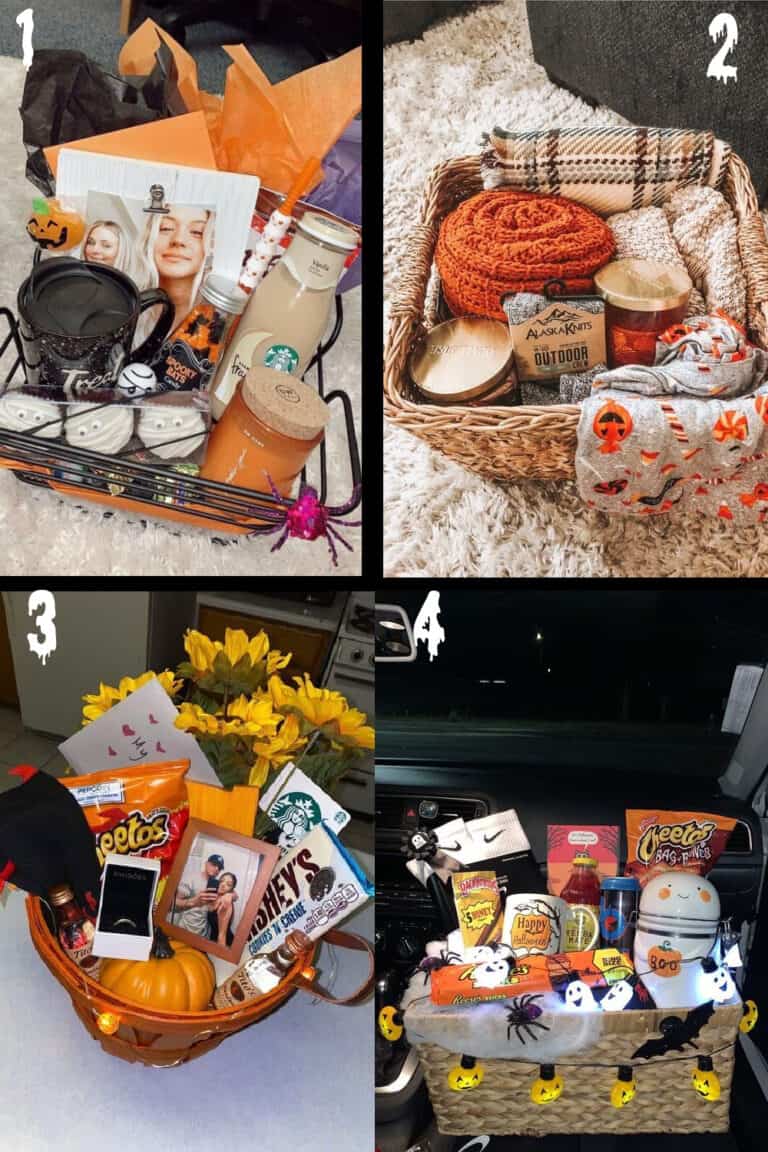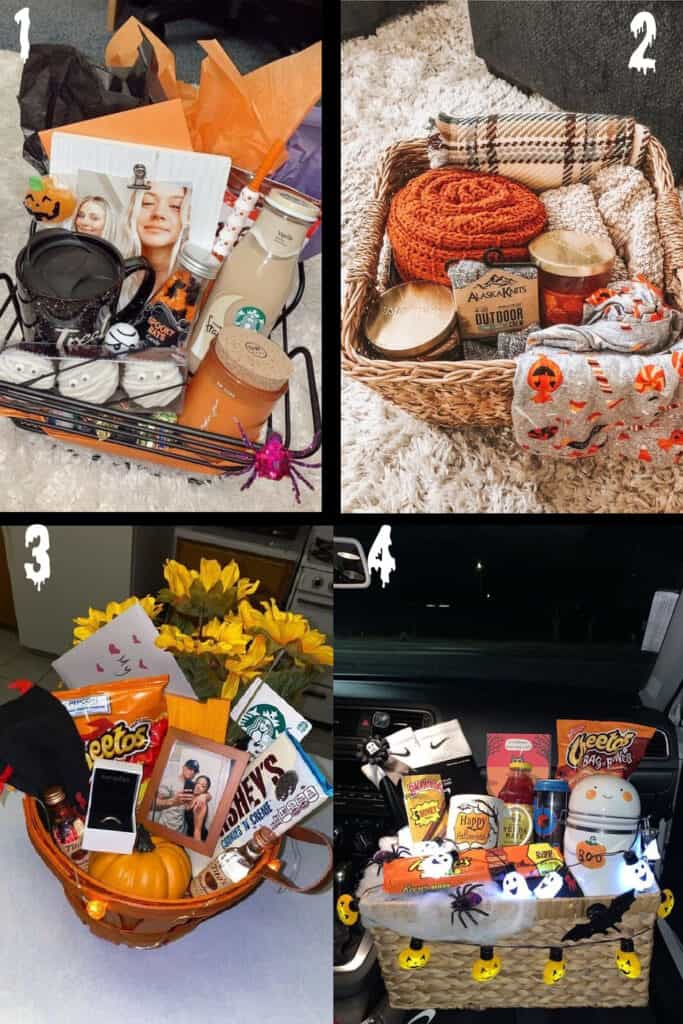 Here are some items to include:
A cauldron, bucket, or tray
edible treats like candy, alcohol, and flavored drinks
a mug, thermos, or cup
Halloween aesthetic decor like lights, balloons, cobwebs, candles, flowers, and pumpkins
festive clothing like a t shirt, socks, and undergarments
pumpkin scented bath products, hand sanitizer, washcloth, and a loofah
beauty and hair products like eyelashes, make up, hair bands, and a brush
a cozy blanket or pillow
a Halloween themed book and dvd
A cute card, photo, and a gift card
toys and plush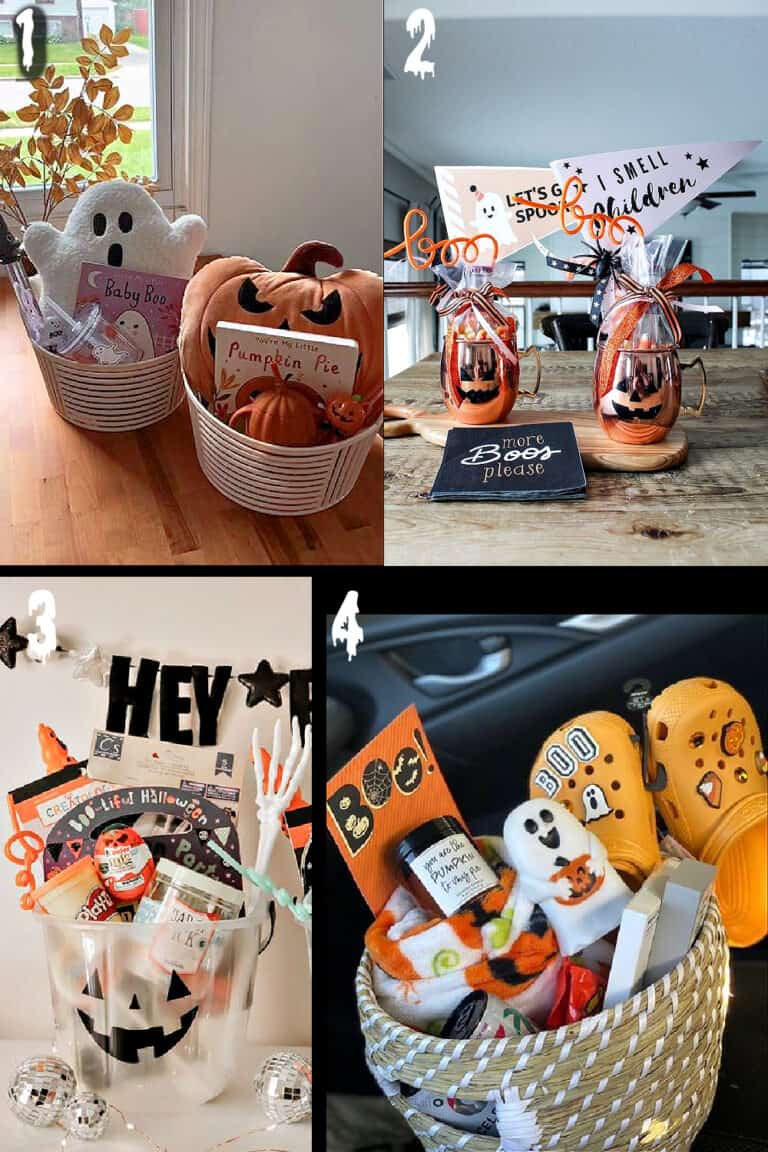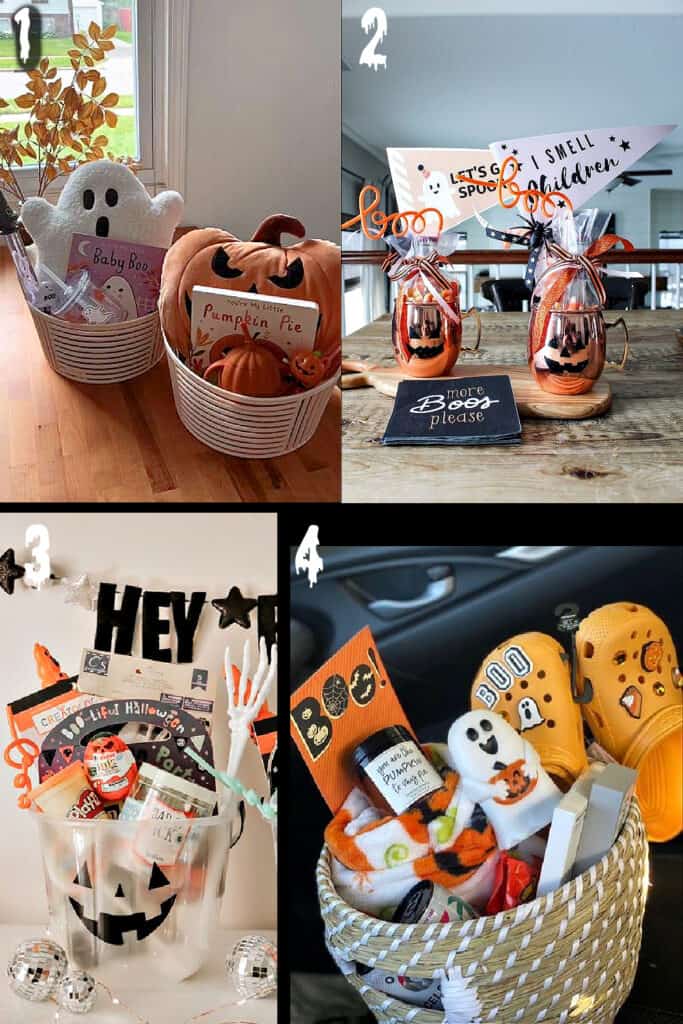 2.) Gift In A Box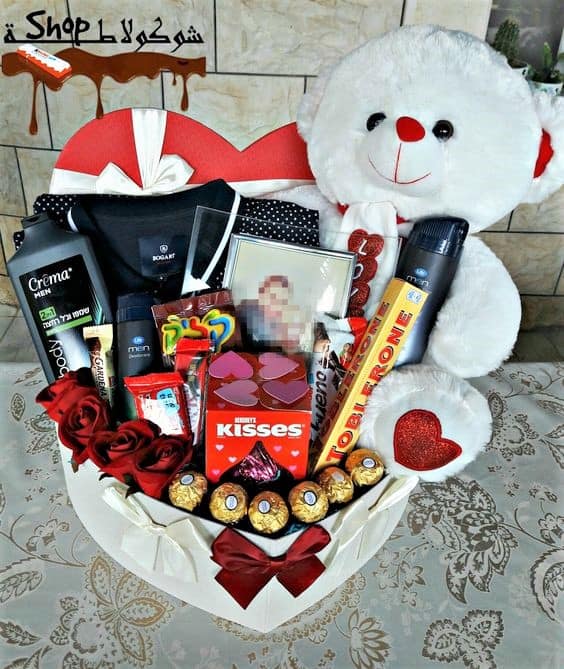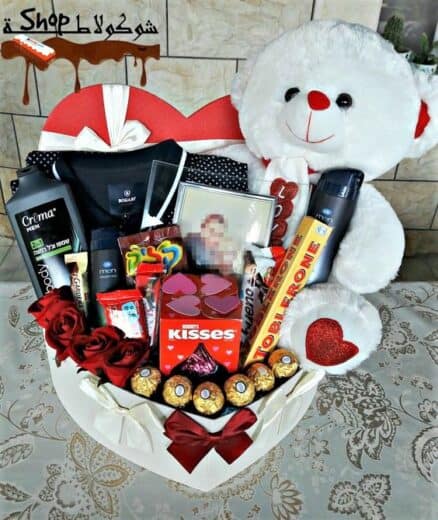 PHOTO CREDIT (HEART BOX CAN BE FOUND AT TARGET FOR $5)
Don't let the mundane title fool you, this is such a cute boyfriend or best friend gift idea especially for LDR and can suit ANY budget.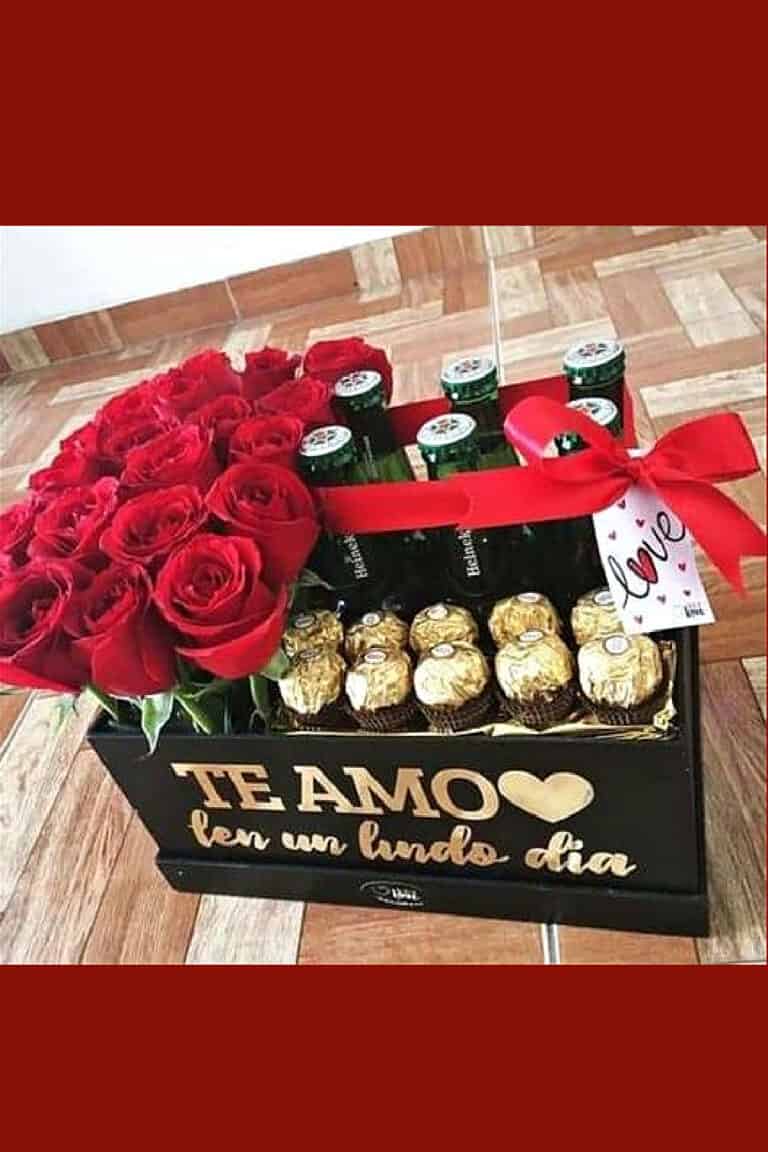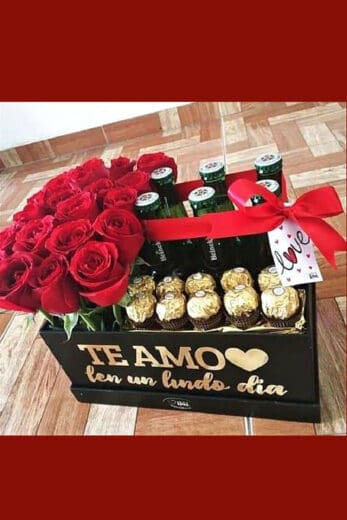 Think of these boxes as not only a gift but an experience….of the 5 Senses.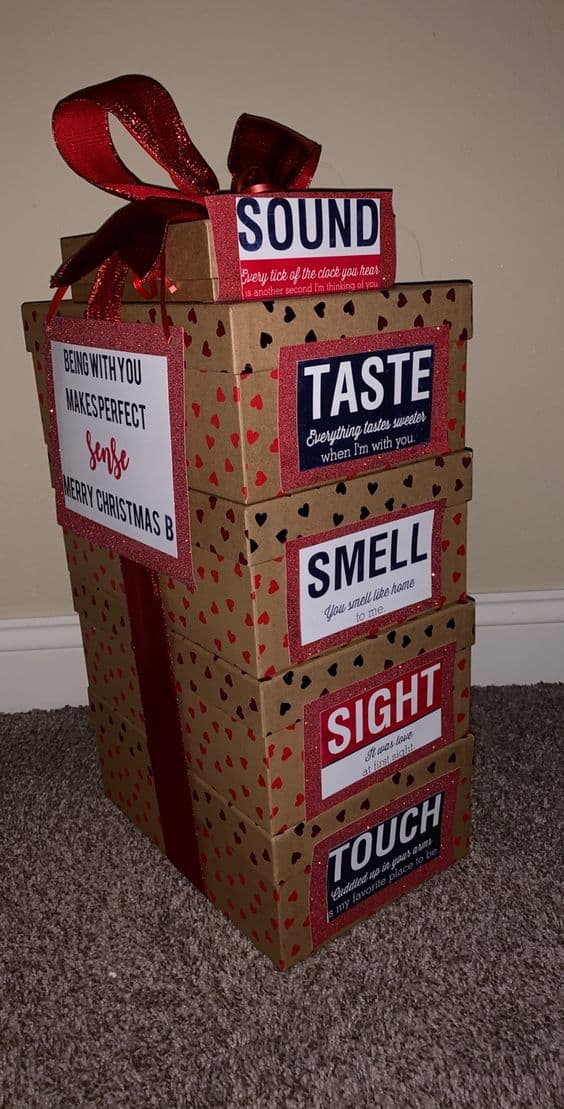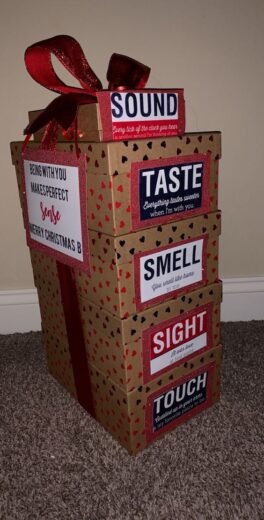 Here are a few more different themes to try: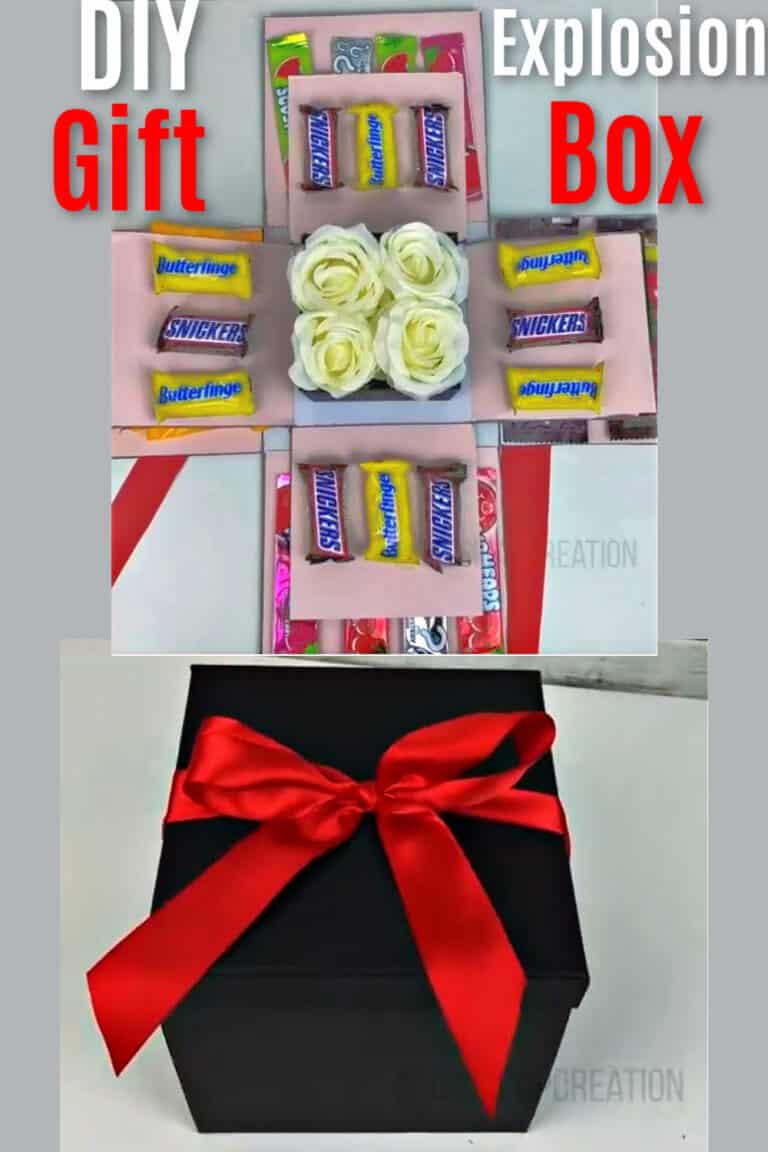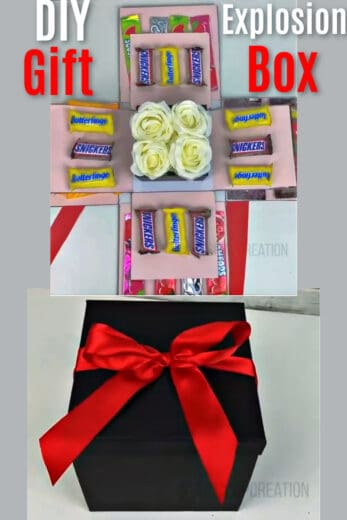 Buy (or make) a collection of candy or gifts and decorate the box with lights, pictures, paper, and sentimental items.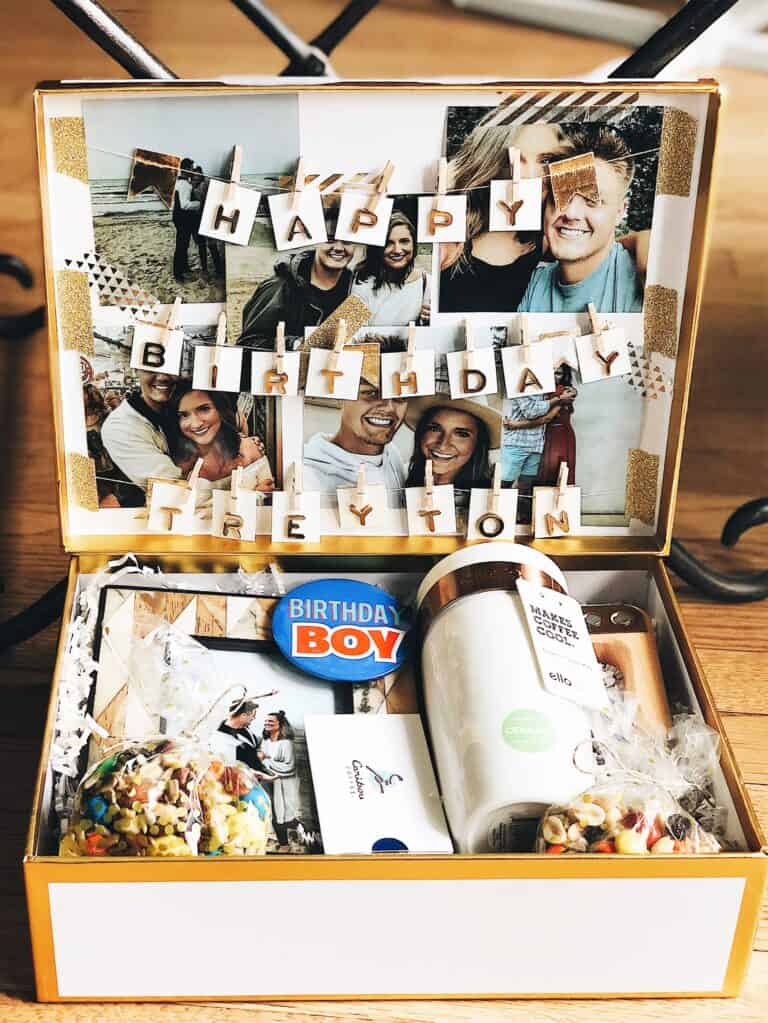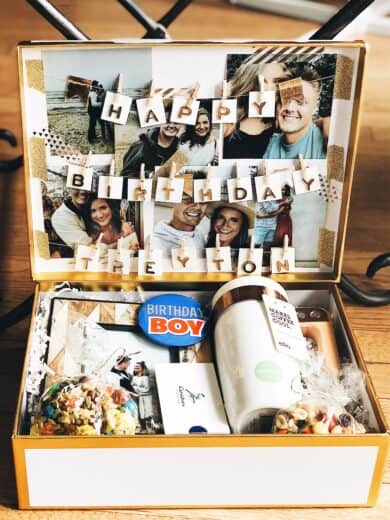 PHOTO CREDIT: Birthday Box Boyfriend Gift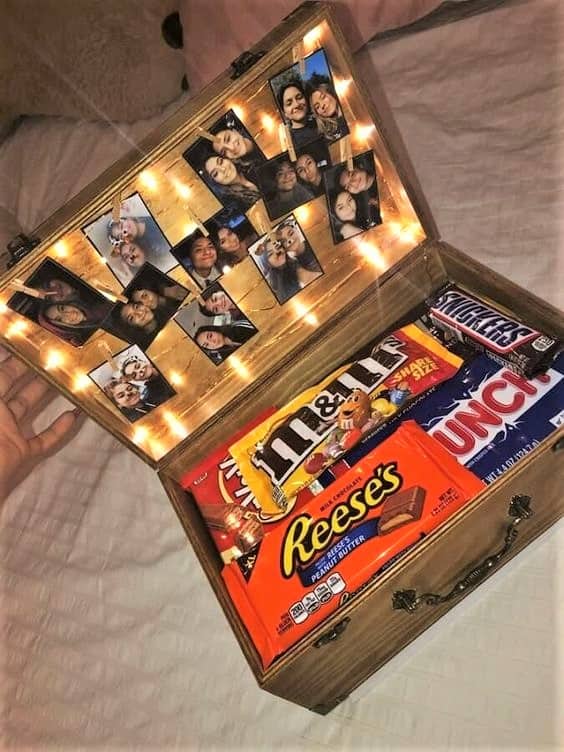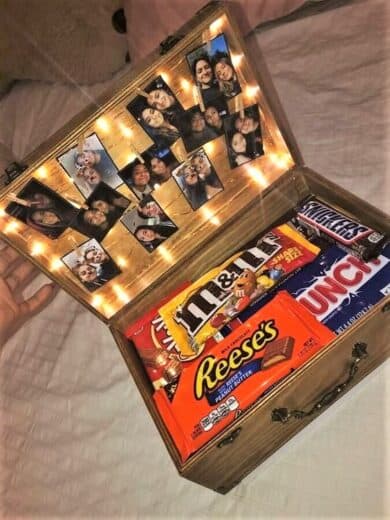 PHOTO CREDIT : BOYFRIEND GIFT BOX IDEA
For the above lighted box, tape battery operated fairy lights or Christmas lights to the box and clip pictures to them.
---
3.) Christmas Gift Bottle Idea (Champagne, Wine, or Sparkling Cider)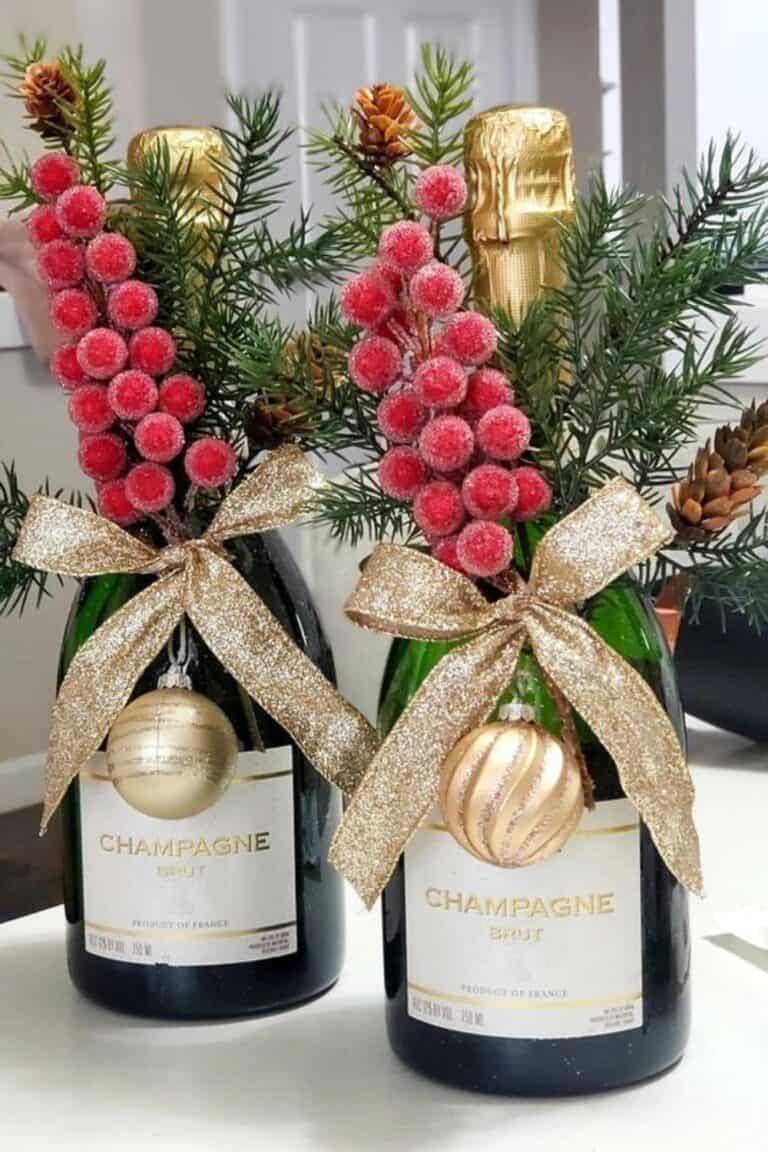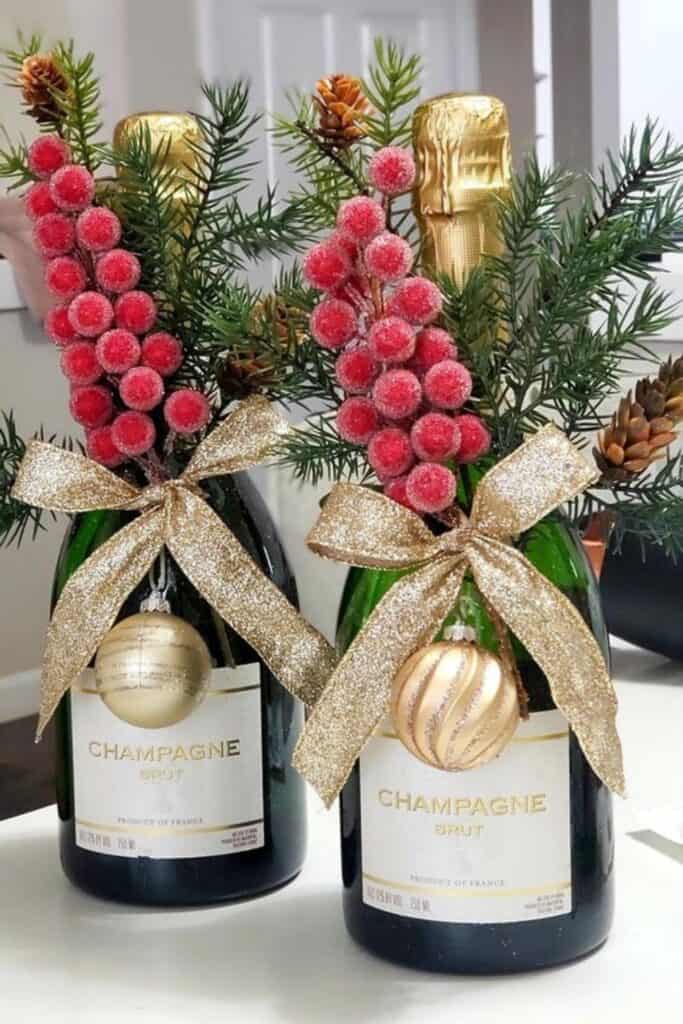 The above Christmas gift idea makes such a memorable presentation for a bottle of wine, Champagne, Liquor, or Sparkling apple cider! Just dress up your bottles with garland, ribbon, and an ornament! You can either tie the ribbon around the bottle or use double stick tape or a dab of hot/super glue.
4.) Christmas In A Box Themed Gift Basket Idea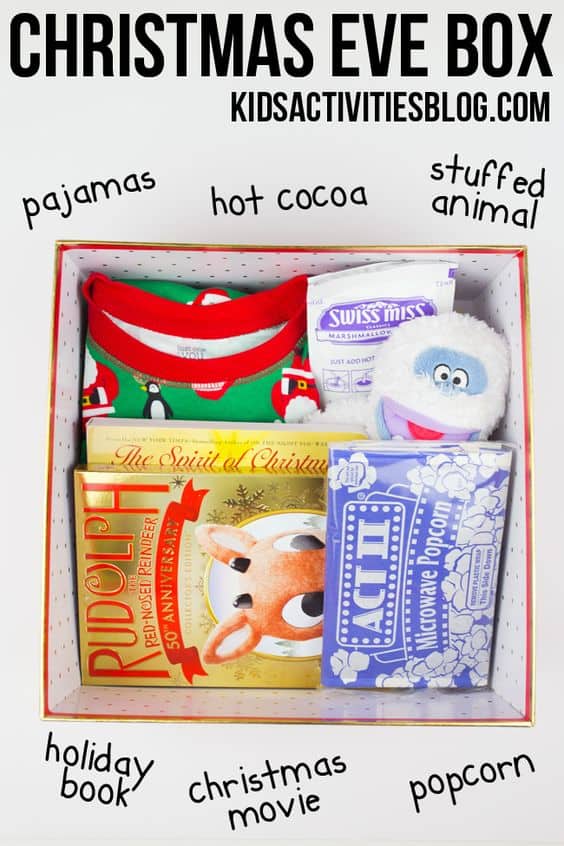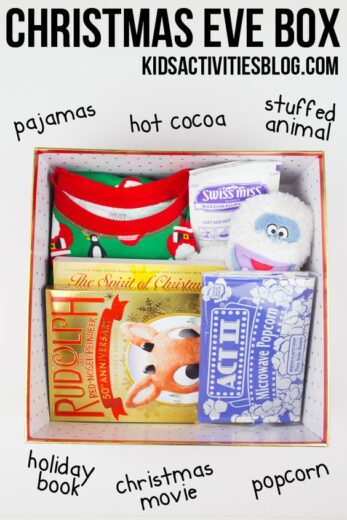 Christmas in a box is such a fun gift idea that can be made for either kids, teens, adults, or all three and is quickly becoming a tradition in many homes.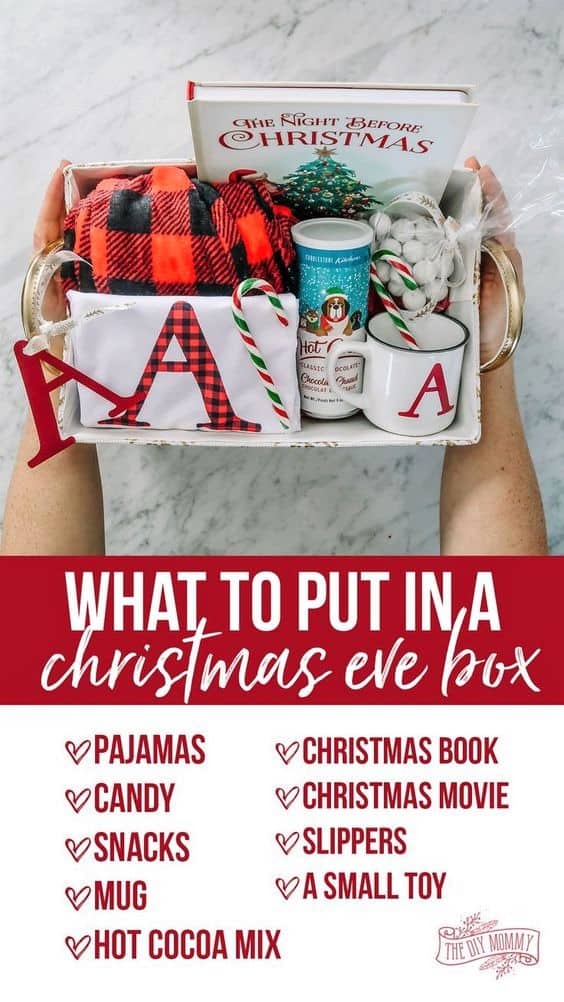 CHRISTMAS EVE BOX PHOTO CREDIT
There are many different variations of Christmas themed boxes to do.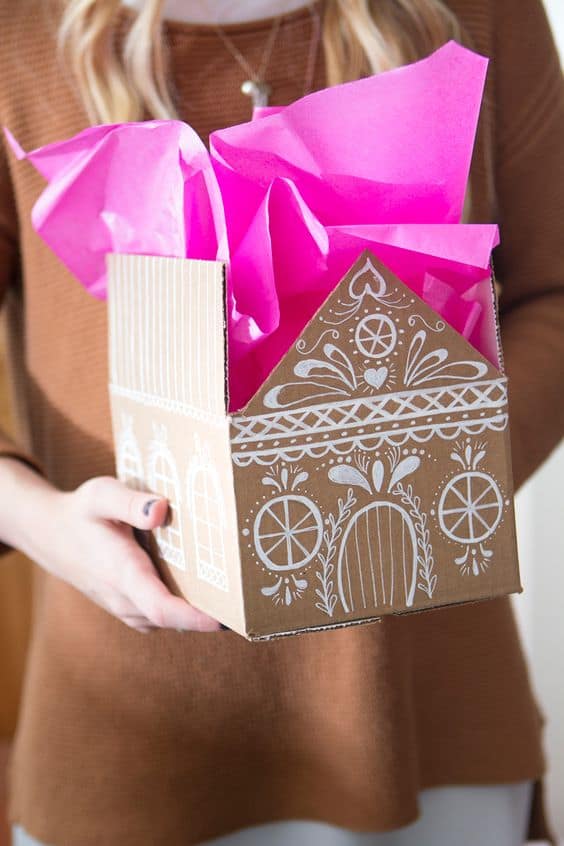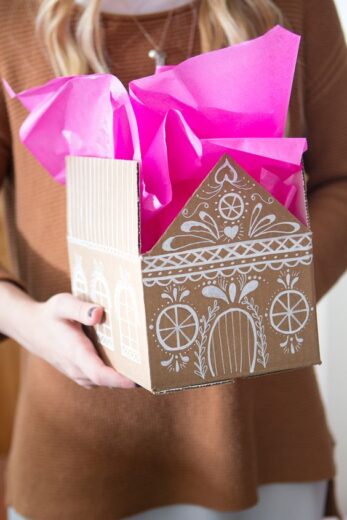 Here are some fun ideas and linked items to include:
Christmas eve box with Pjs (like these cute ones for kids, teens, and adults), hot cocoa, a movie, book, or cuddly Squishmallows
Christmas Season Box with items like a blanket, decorations, and lights
Christmas Morning box with coffee or Champagne and pancake or waffle mix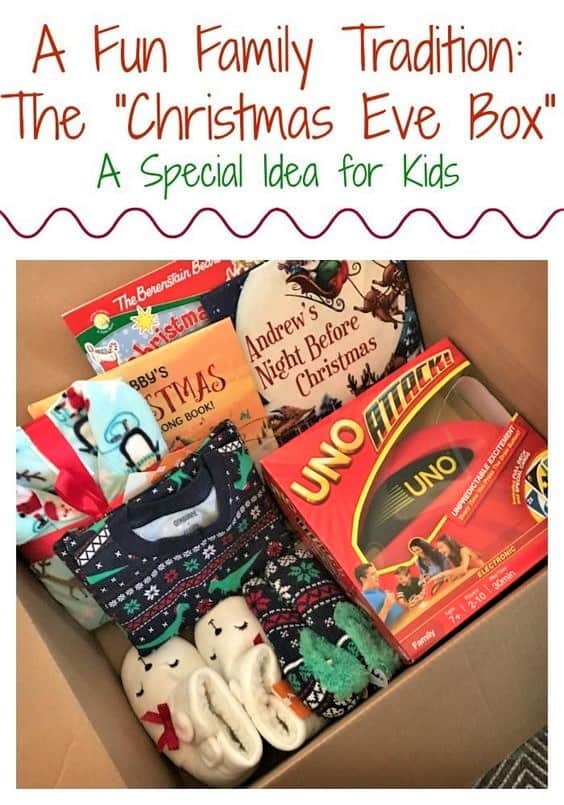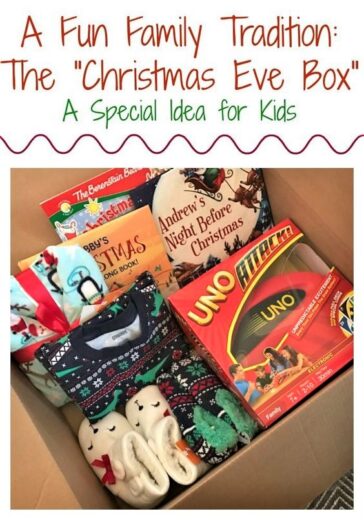 Christmas Season and Christmas Eve boxes are the best idea for those who can't wait till Christmas day to open presents.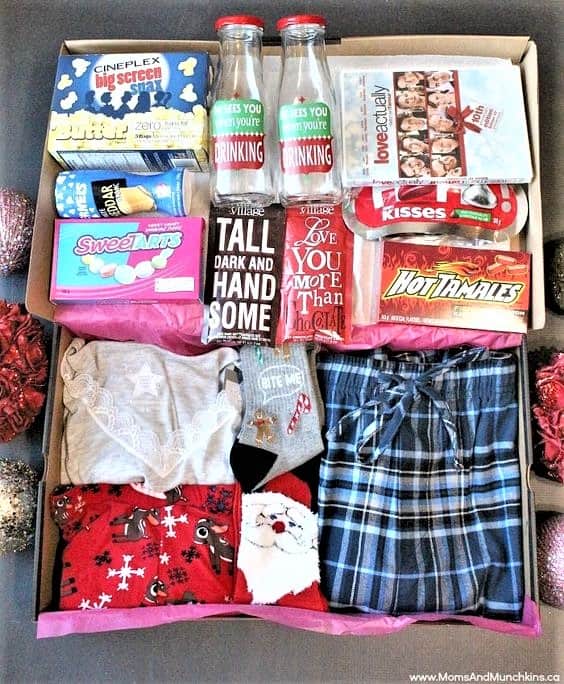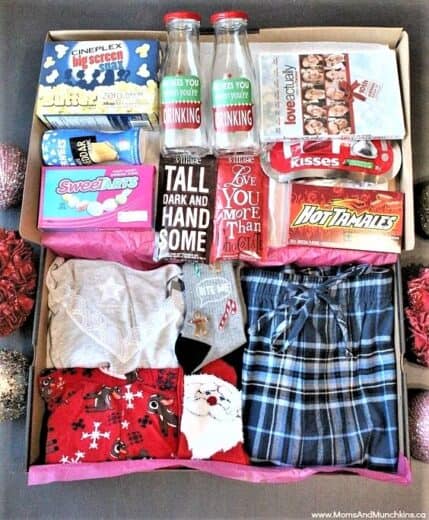 For the adult or date night version of a Christmas Eve box you can add much of the same items listed above plus :
Mistletoe
Candles
Alcohol
A blanket or throw
Gum or Mints
Lingerie
An adult game
Stove Top Christmas Potpourri
Homemade Fire Starters
Christmas lights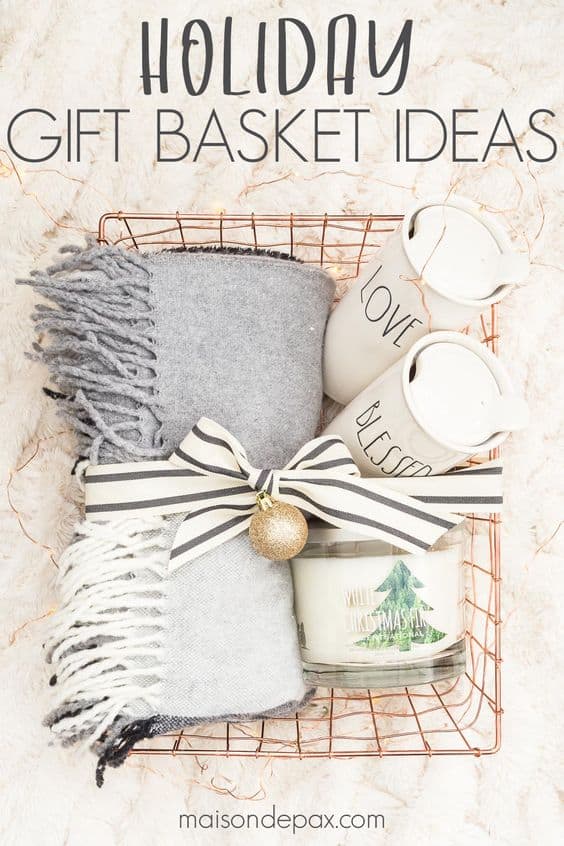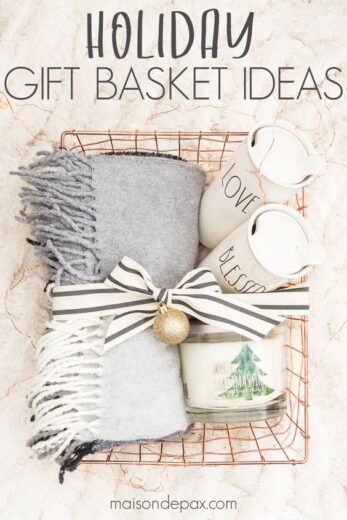 Make a gift box that doubles as Christmas decor with this Christmas top hat made out of a coffee canister and cardboard. Stash their favorite candies, treats, and Christmas items in it.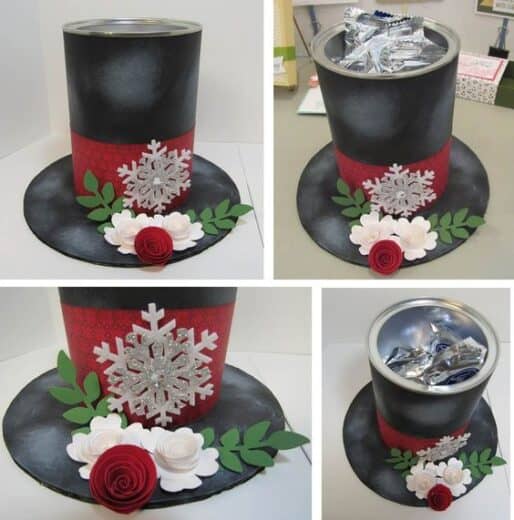 So cute!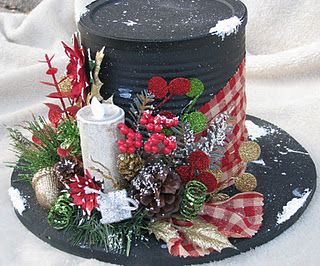 Add little DIY touches like stove top potpourri or beautiful handmade Christmas ornaments to personalize the basket.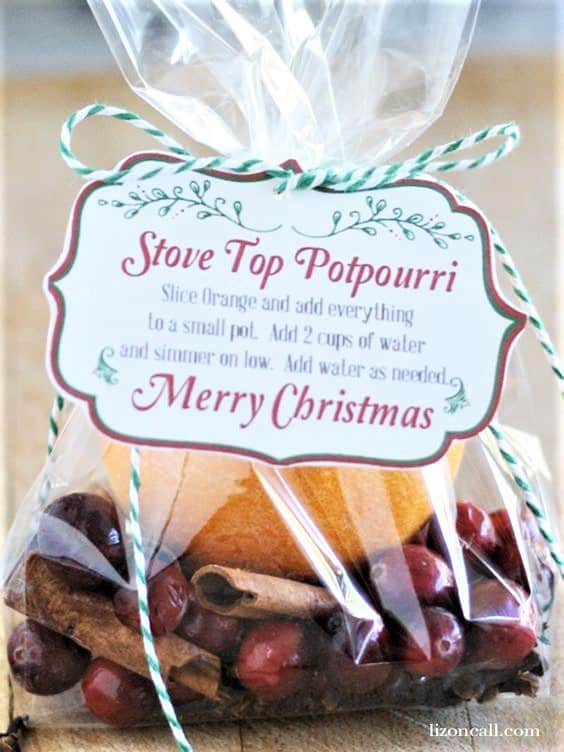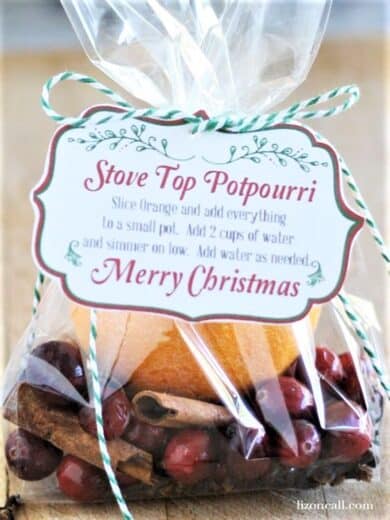 4.) Breakfast Baskets
Whether your recipient likes a mimosa brunch, pancakes, coffee, juice, or pastries breakfast baskets are a fun way to celebrate their favorite meal…even in bed…Here are some ideas: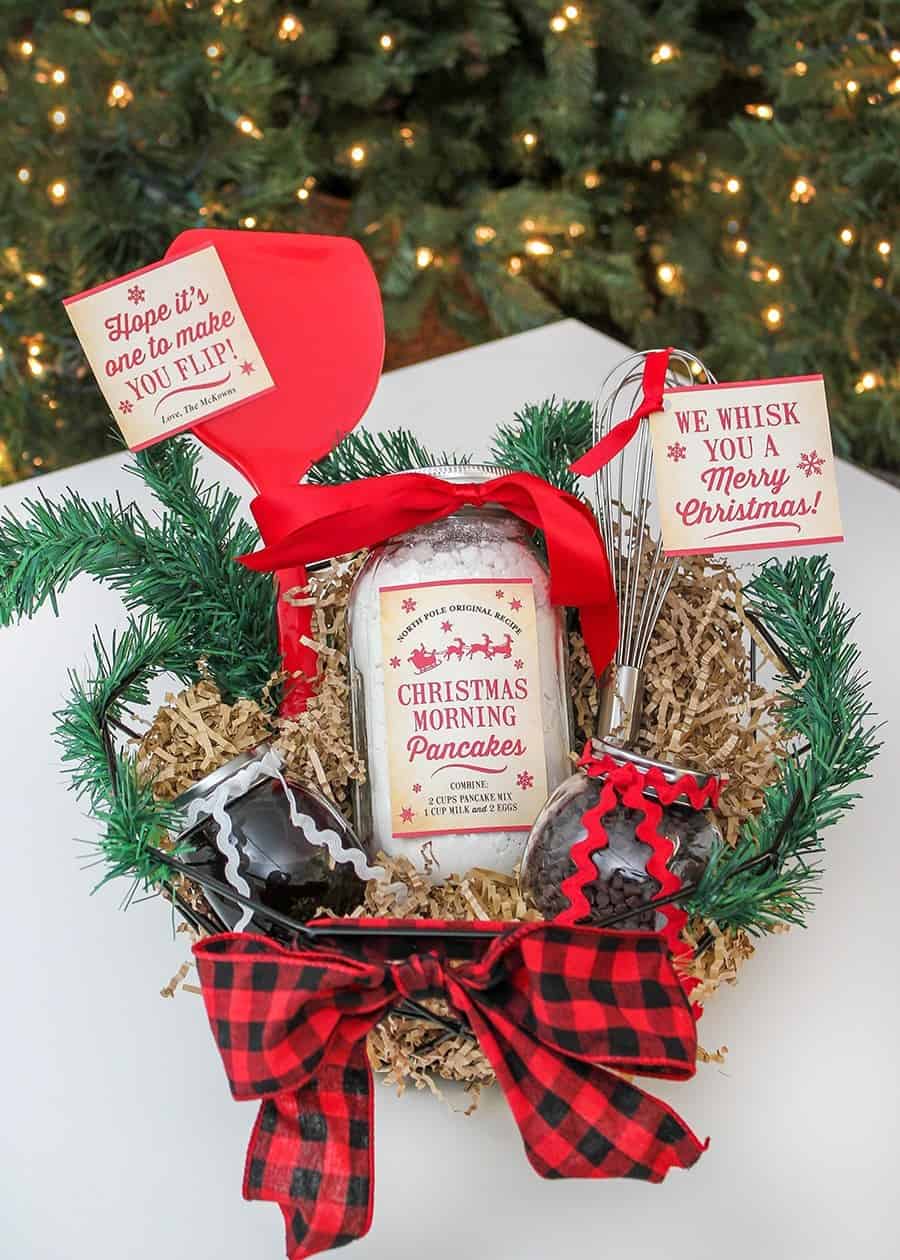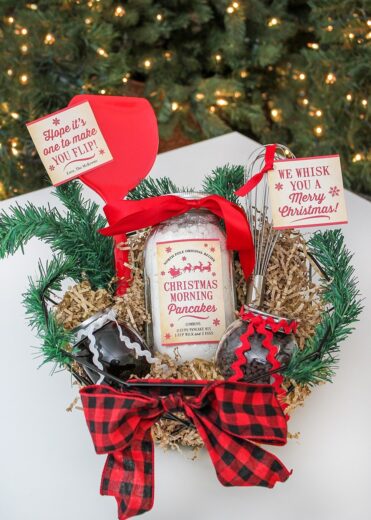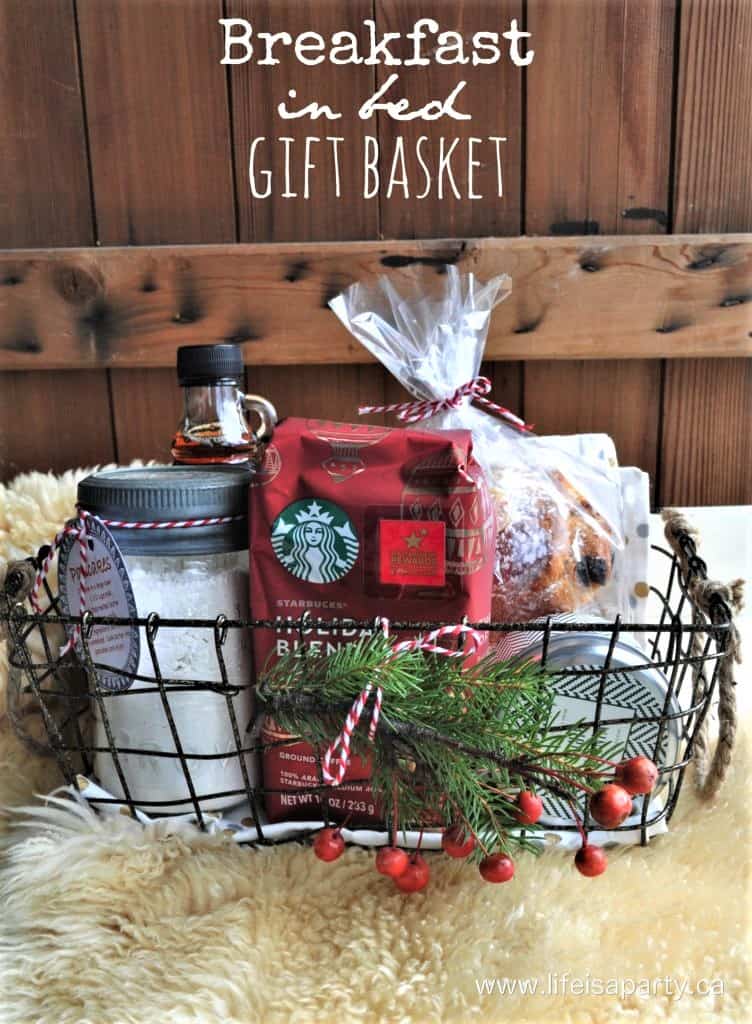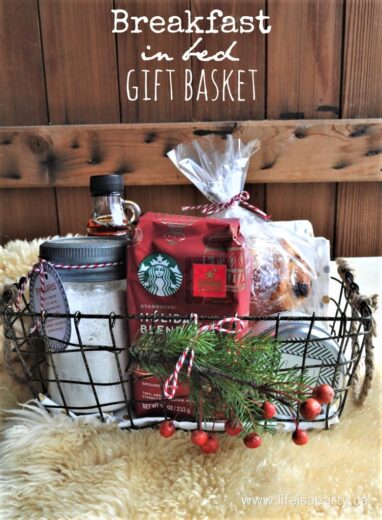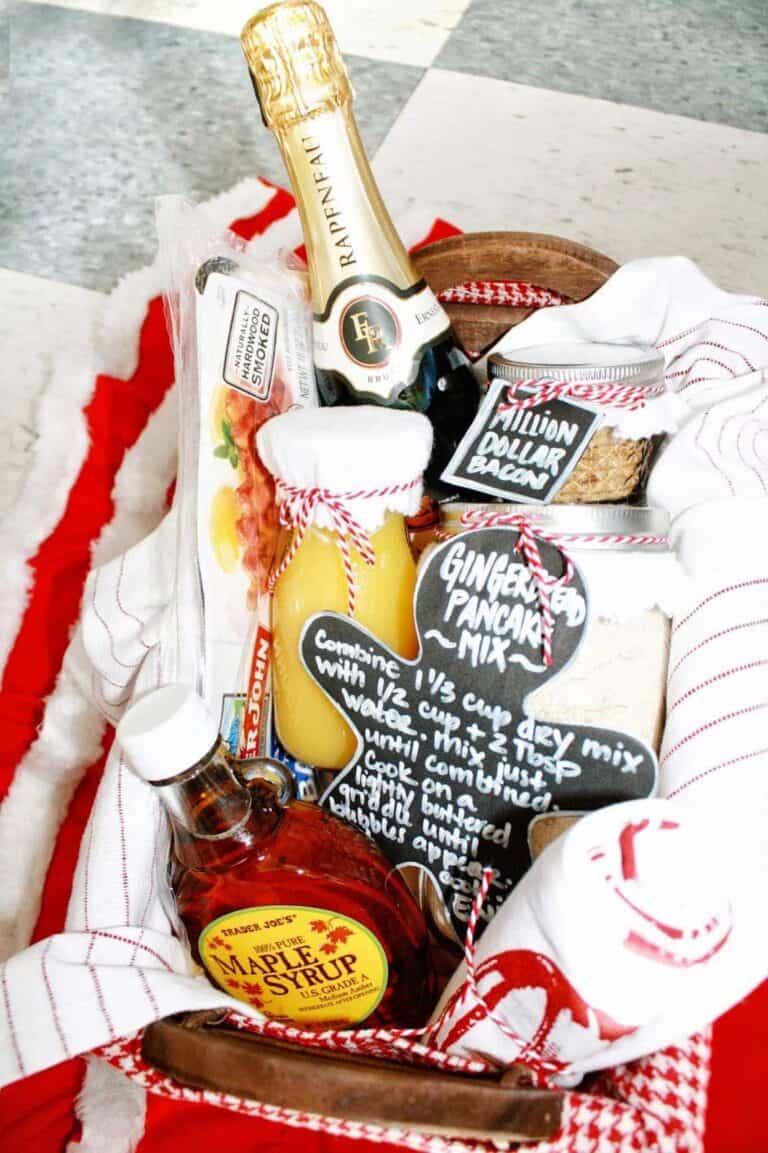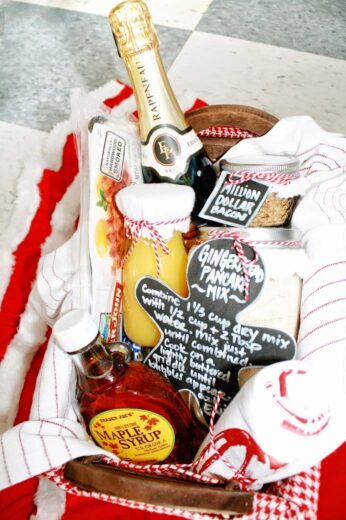 ---
5.) Color Coded Gift Basket Idea
Put color coordinated items in a gift basket for an easy gift at any budget.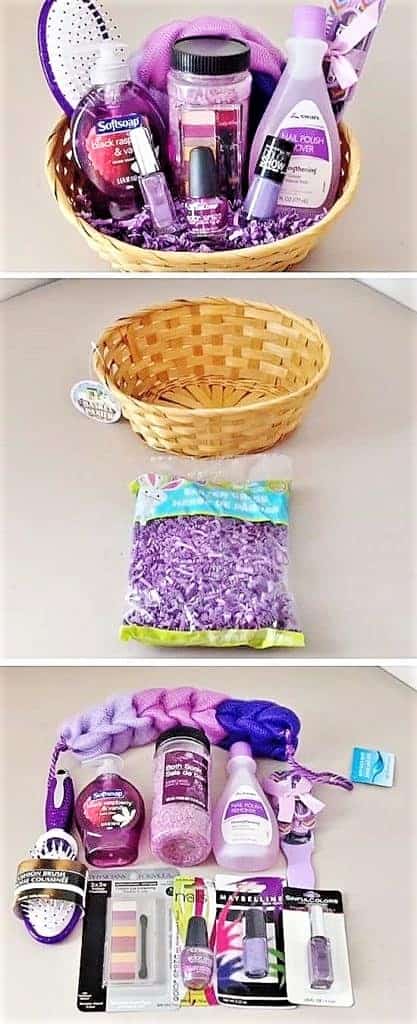 Package color coded spa items or choose your color to go with a pun, like "something out of the blue" or if you're separated from a loved one during the holidays, "I'll have a blue Christmas without you".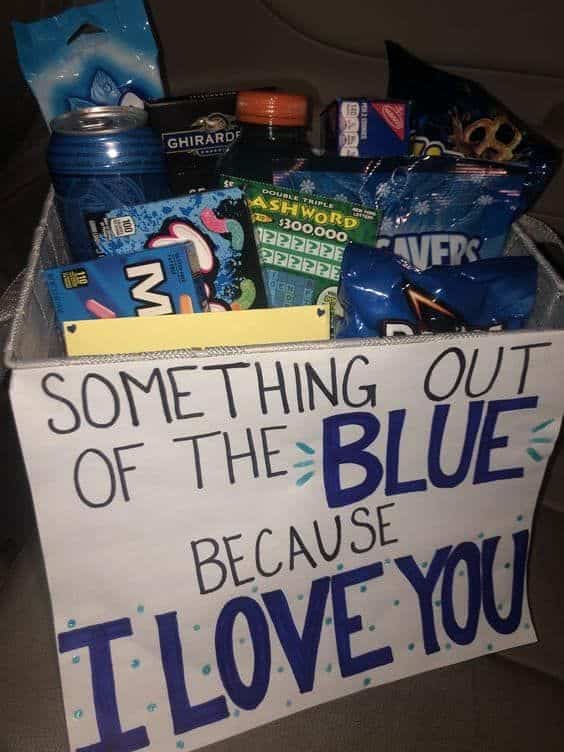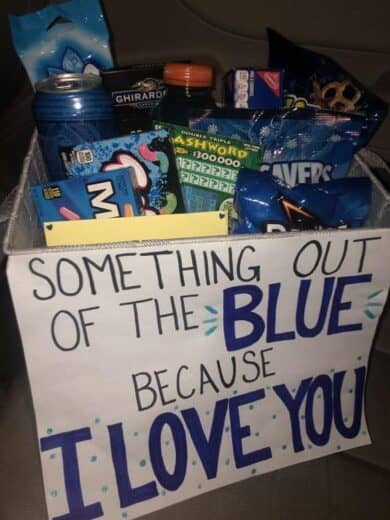 Any Percy Jackson fan would love this!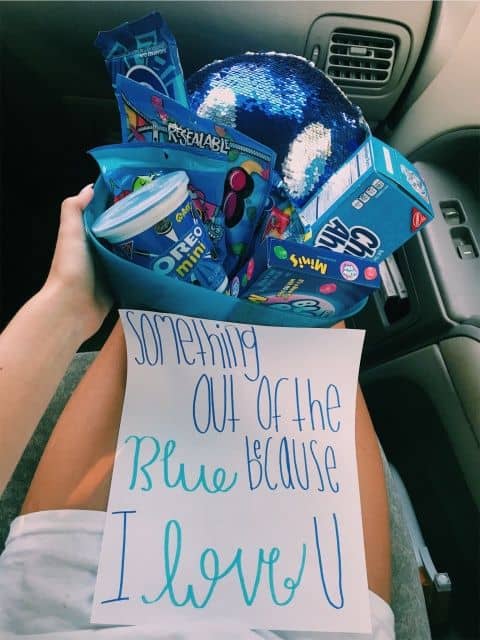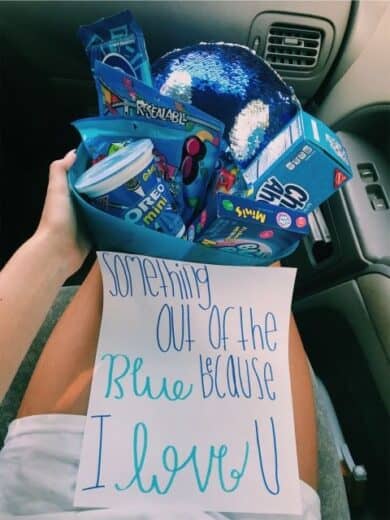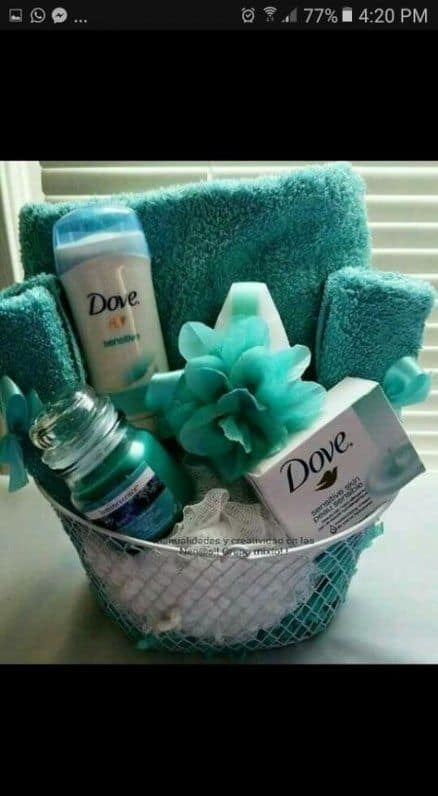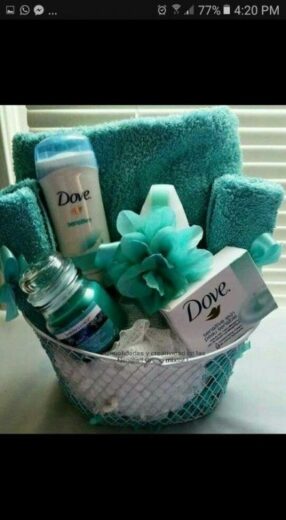 The perfect red basket spa man gift.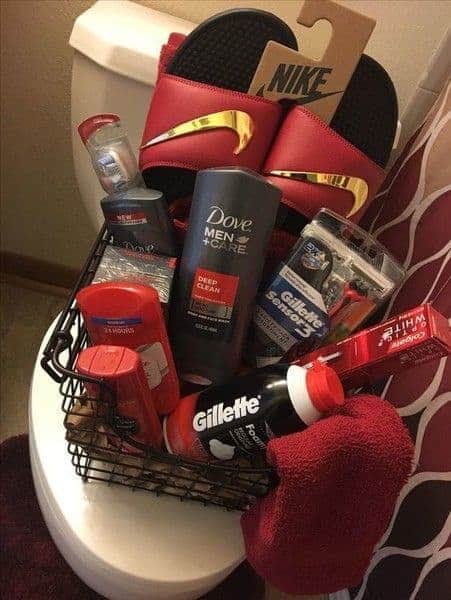 A Sunshine basket will brighten any cloudy day, just add all things yellow.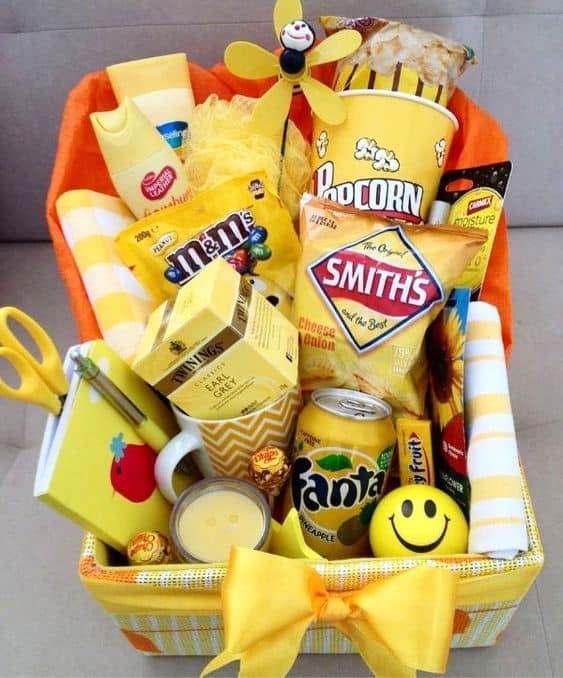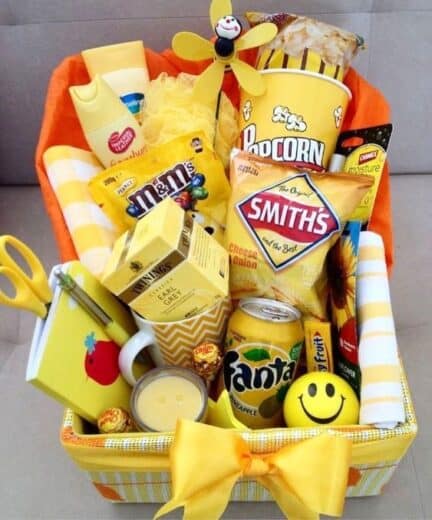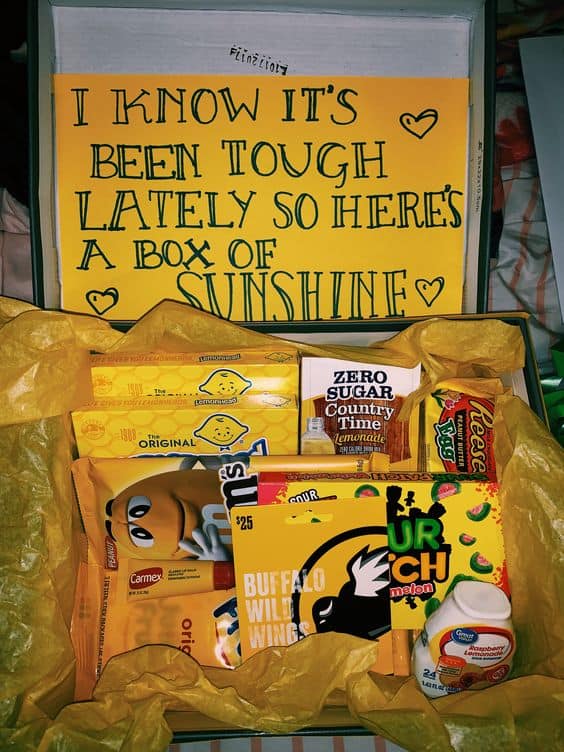 Orange has a good pun for any occasion!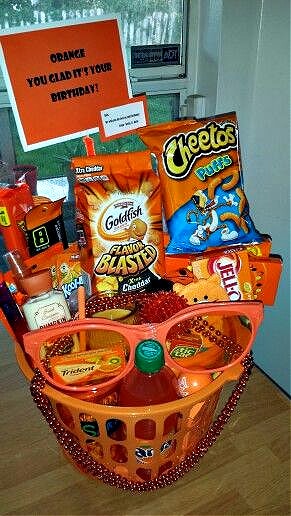 6.) FLOWER GARDENING GIFT BASKET IDEAS (FOR MOM, GRANDMA)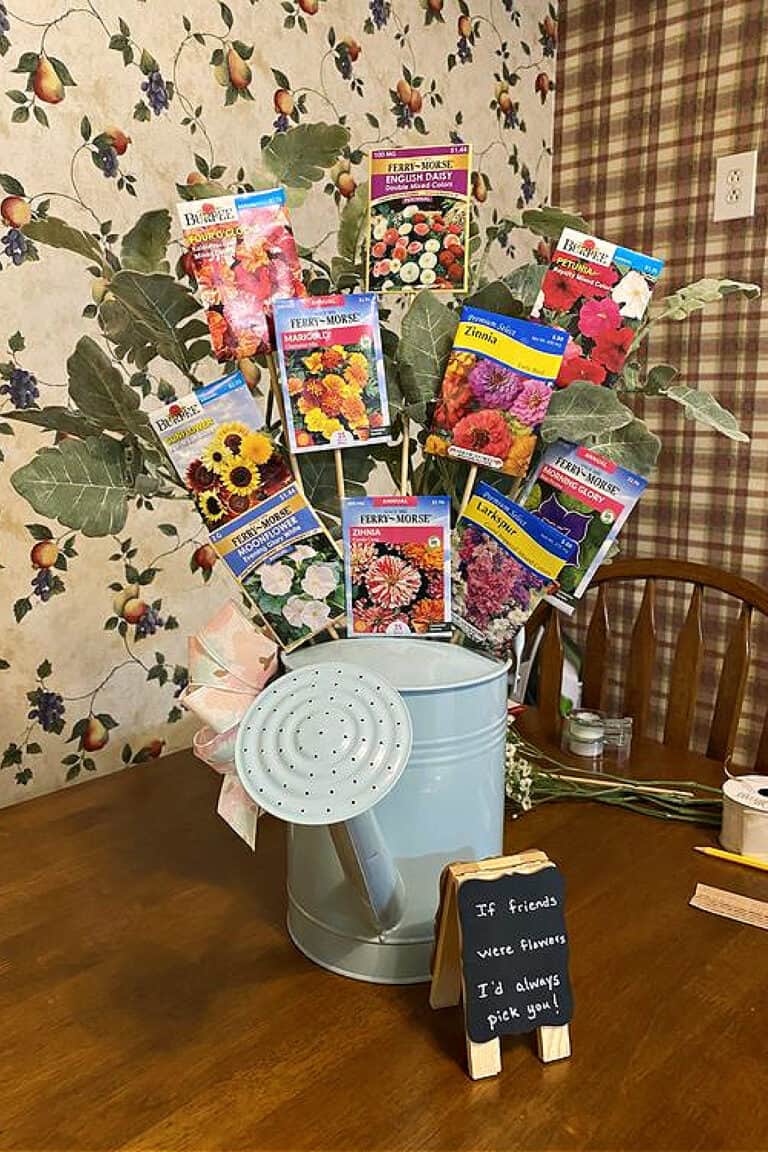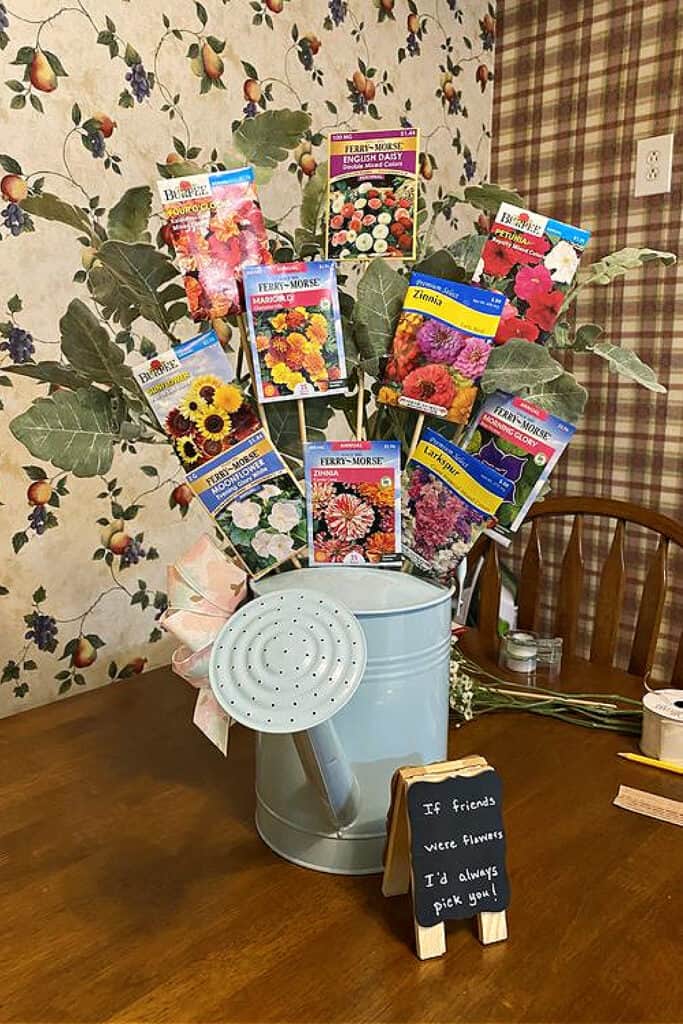 For Mom or Grandma with a green thumb, there are beautiful flower gardening gift baskets you can make from Dollar Store items.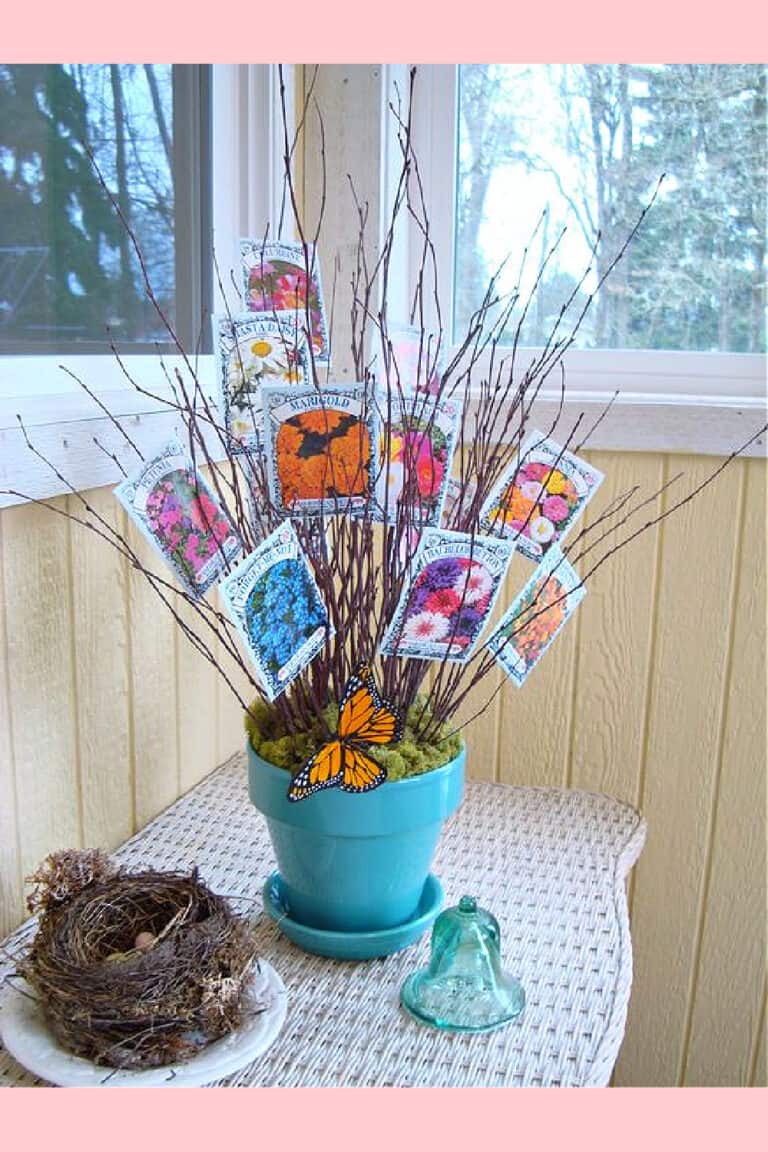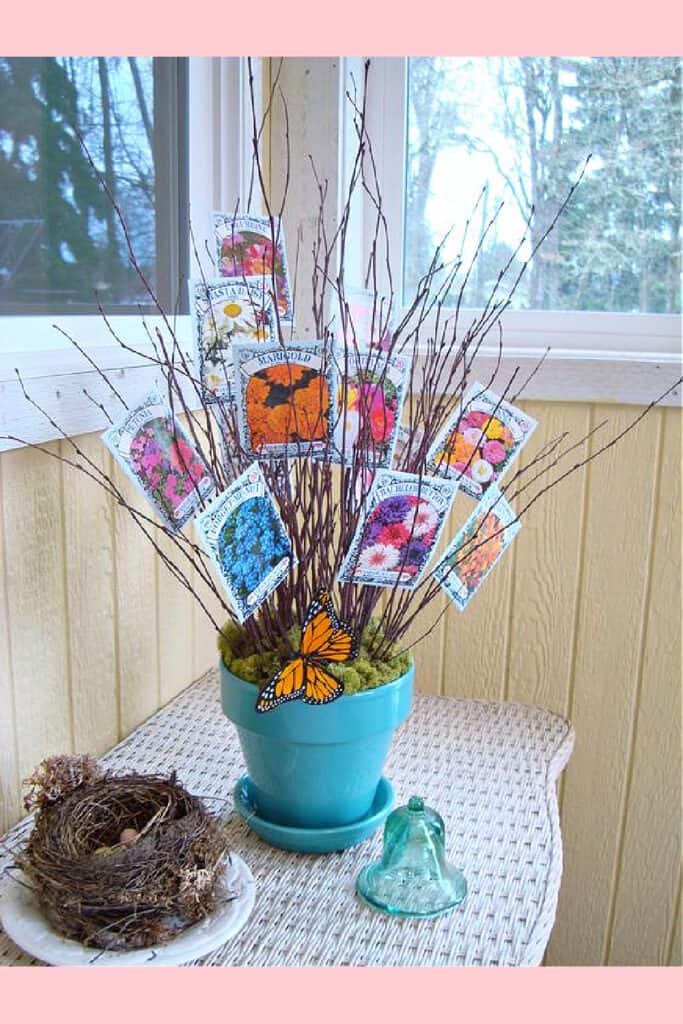 These easy DIY gift baskets would be perfect for Mother's Day, retirement, Valentine's Day, or even Easter.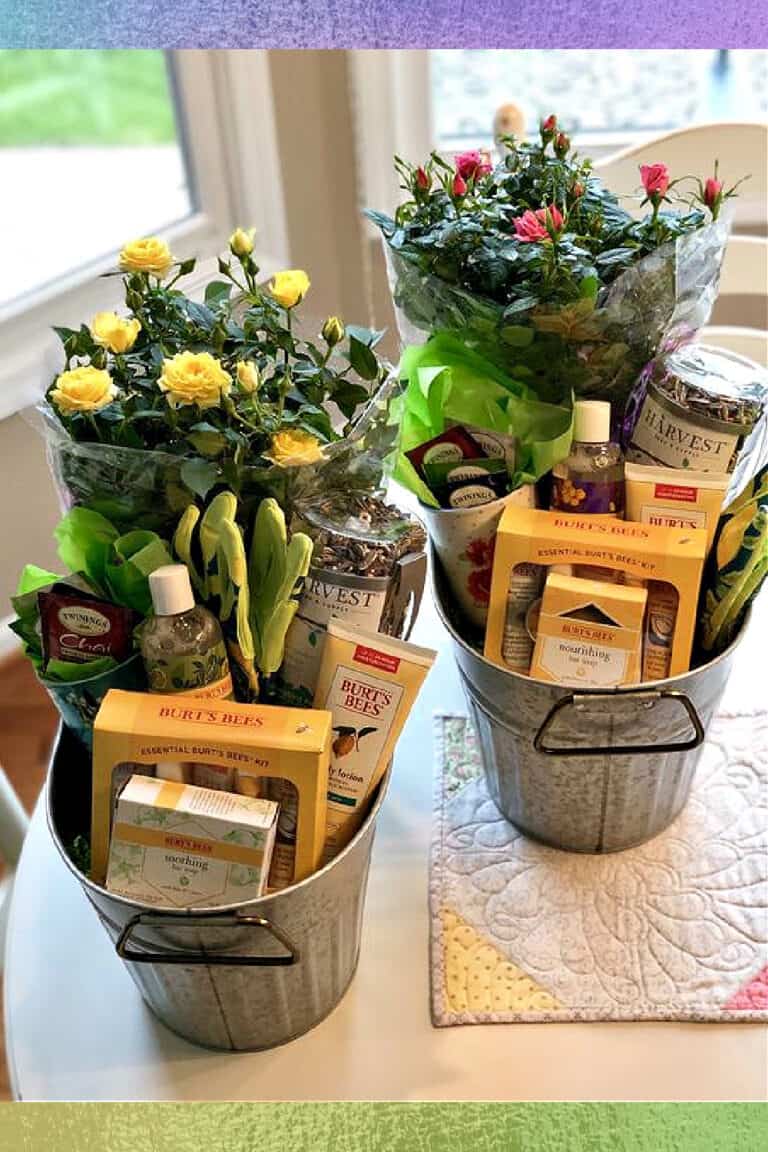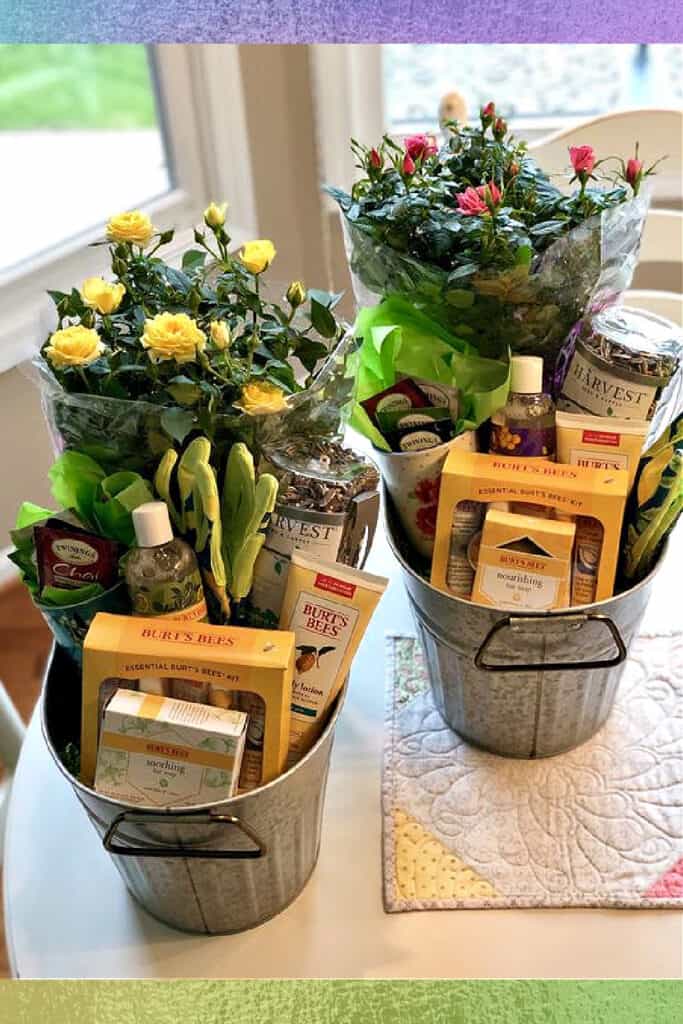 7.) Slipper Gift Basket Ideas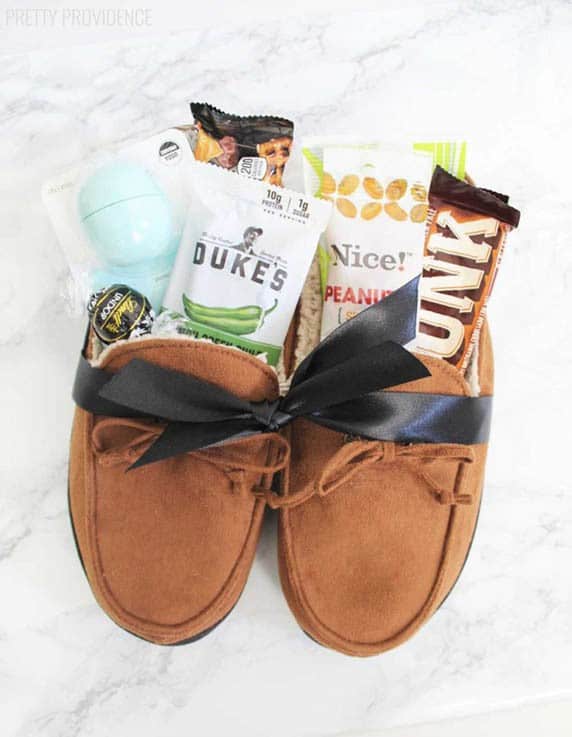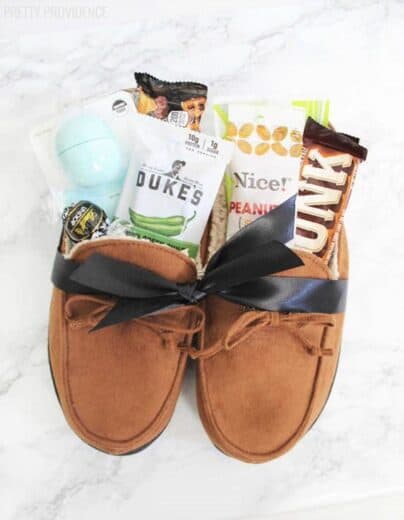 Using non traditional items to make a basket, like slippers, makes a cozy gift for men and women!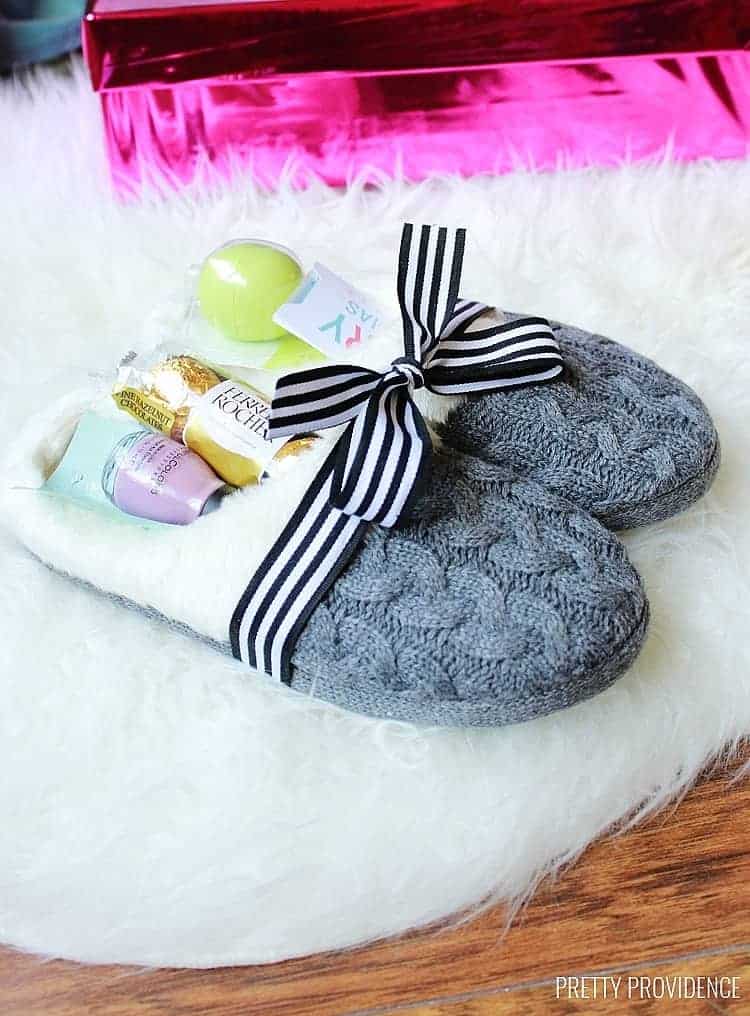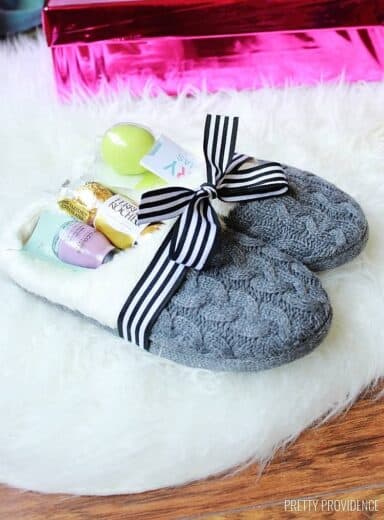 You just need a set of slippers, beauty items or toiletries, and a ribbon.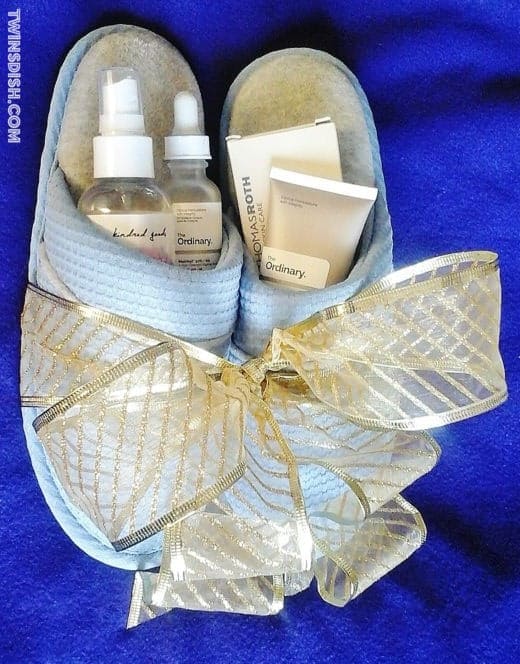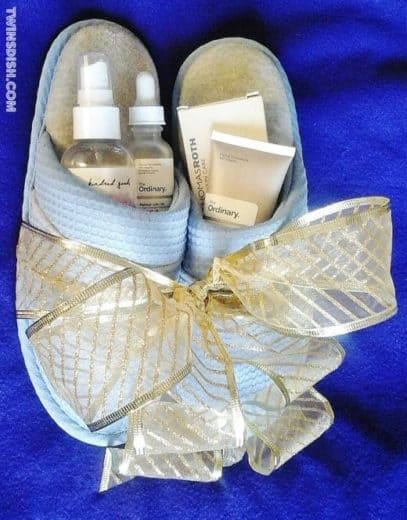 ---
8.) Glove Gift Basket Ideas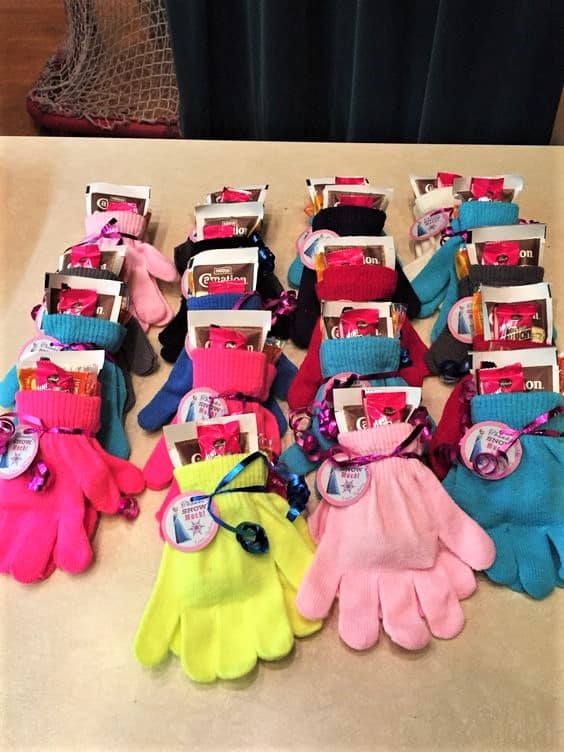 Glove gifts are perfect for co workers, employees, teachers, or groups because they're so easy to assemble and can be low cost if you have budget restraints.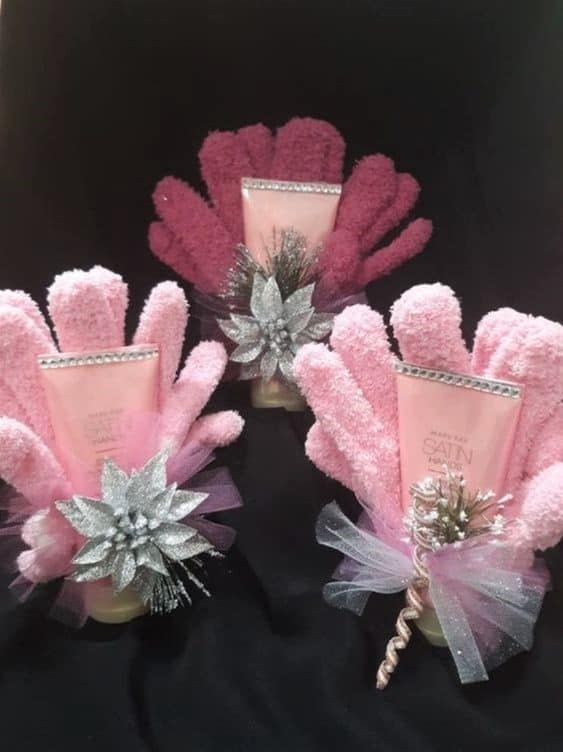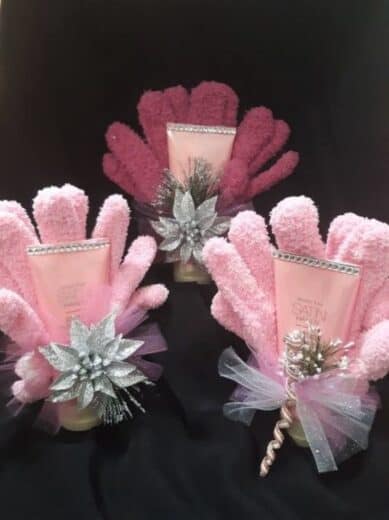 Start with a pair of gloves or mittens and fill with hot cocoa and candy or a color coordinated hand moisturizer and add a bow….you're all set!
---
9.) Wellness Gift Basket Idea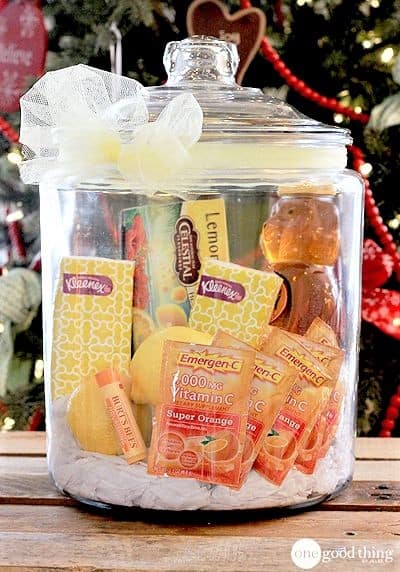 Help them prevent or treat any cold or flu that may come their way this season with a Wellness Gift Basket.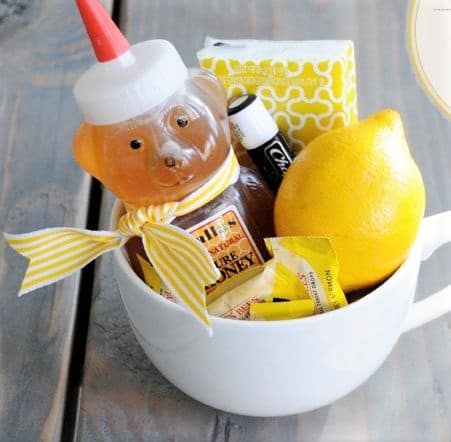 Depending on your budget you can fill a jar, basket, or mug.
Never has this gift idea been more useful than it is now. Fill it with any of the items listed below:
Tea
Honey
Mug
Zinc tablets
Emergency drink powder
Vitamin D
Pepcid AC
Low dose aspirin
Tums
Vicks Vapo Rub
Tissues
Hand sanitizer
Cozy socks
Microwaveable heating pad
Thermometer
Blood oxygen monitor
For more wellness gift ideas check out our post on wellness gifts for parents and family
---
10.) Edible Gift Basket Ideas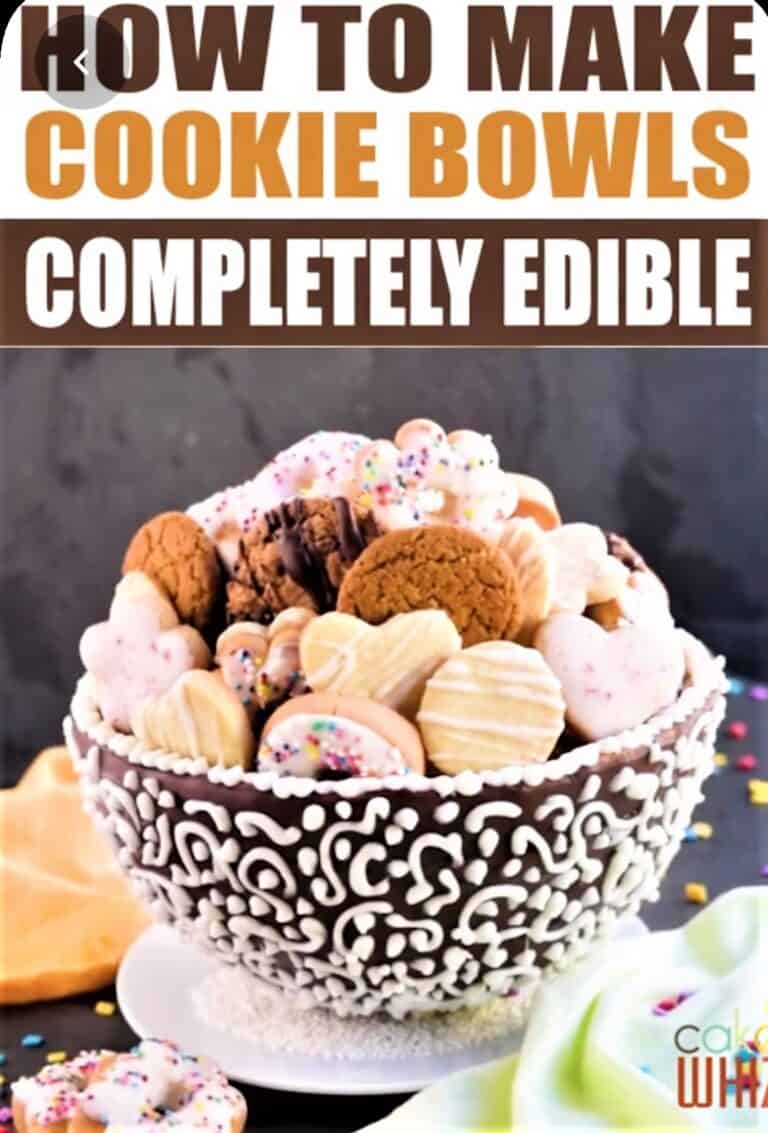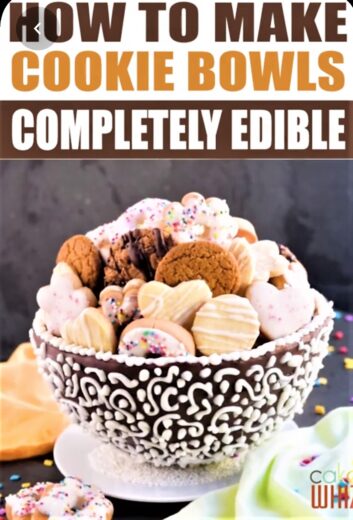 If you love making delicious desserts (or buying them), why not spread the joy by gifting them in an easy to make edible platter or bowl.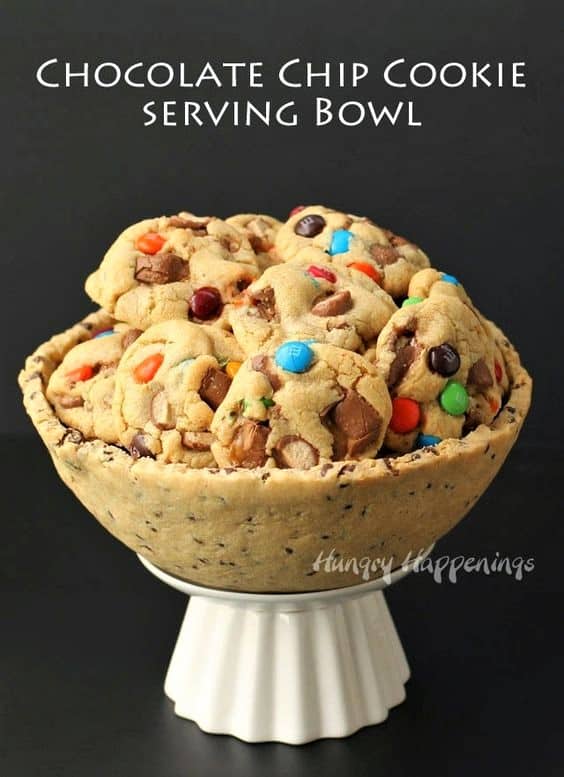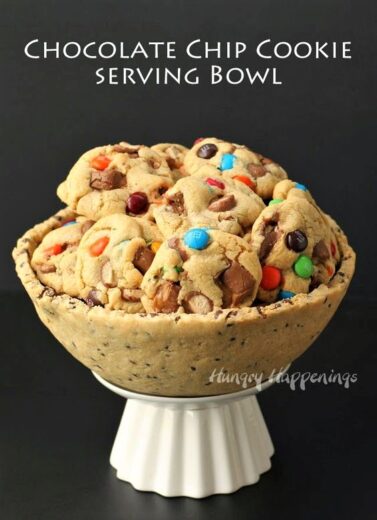 These baskets are ridiculously easy to make out of :
cookie dough
peppermint candies
chocolate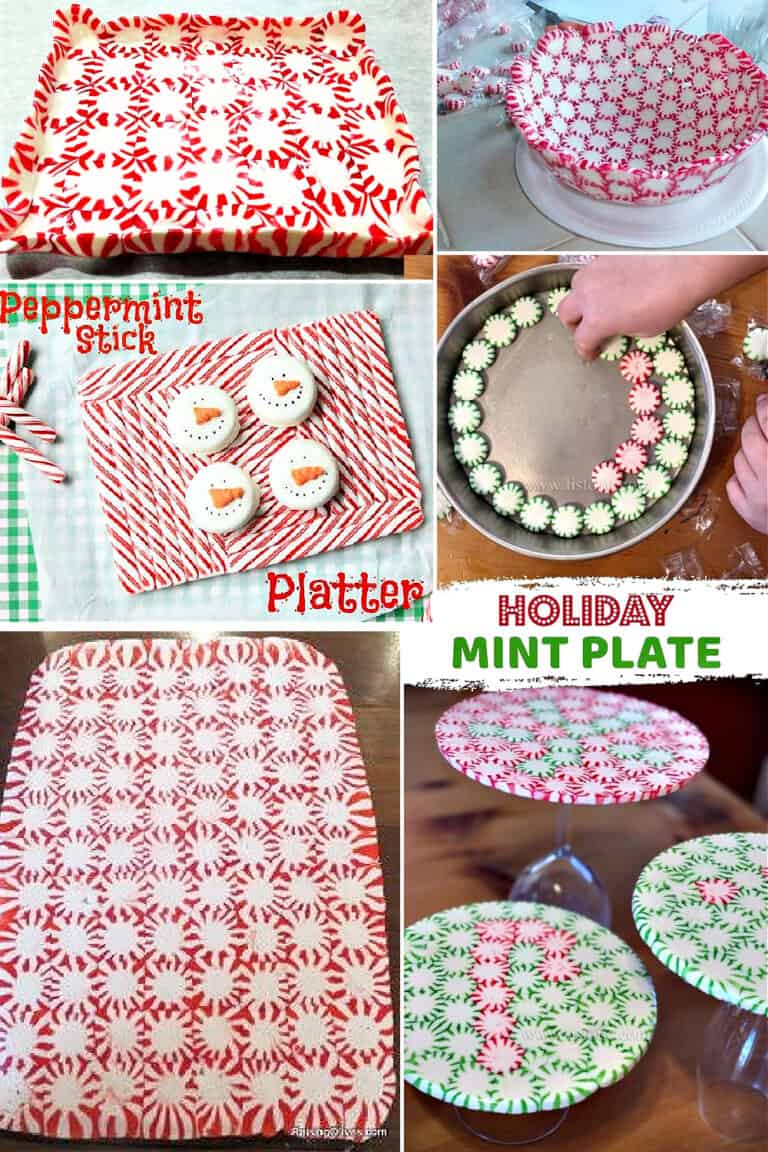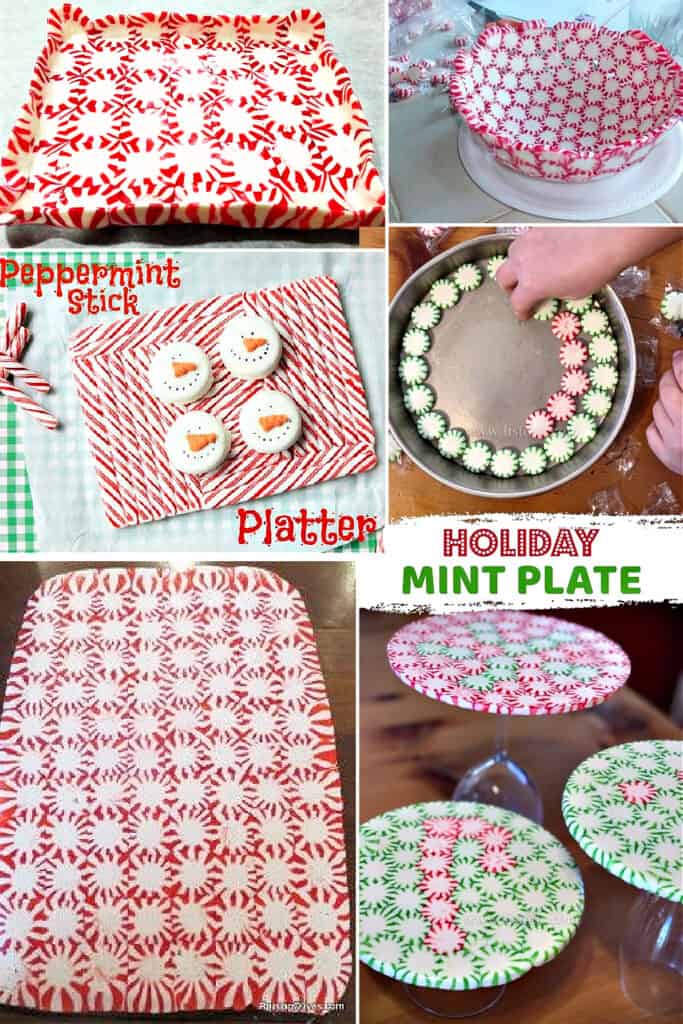 Your sweet treats will look as luxurious and delicious as they taste especially if you fill your edible baskets or bowls with the following:
assorted chocolates or candies
Muffins or pastries
Donuts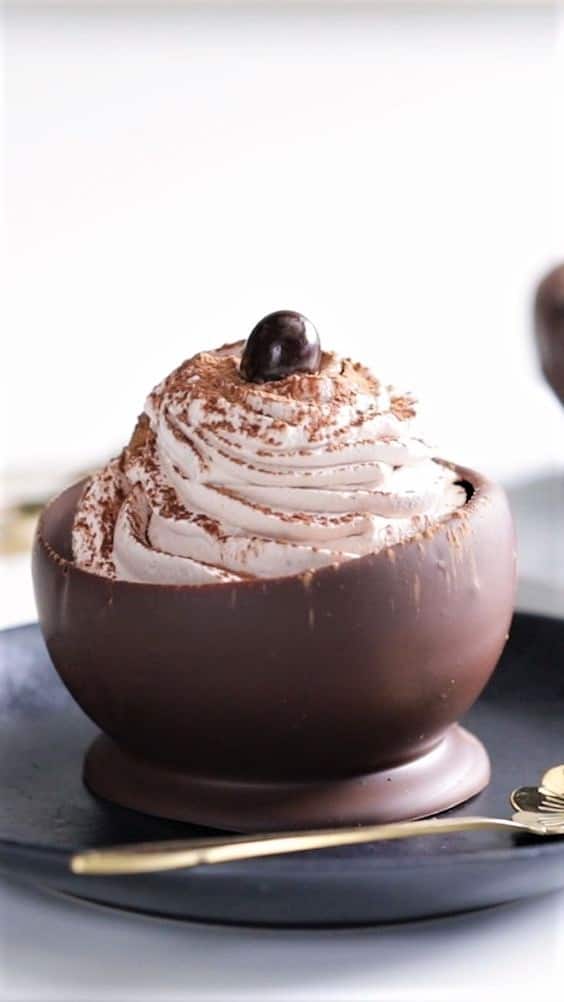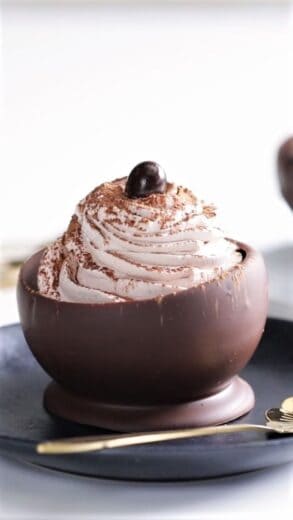 We brought an edible basket to a holiday dinner and it was a huge hit!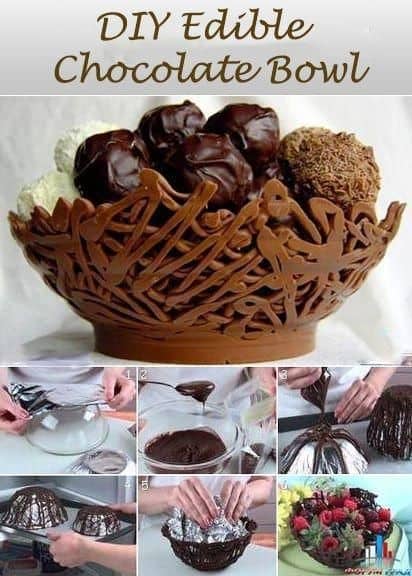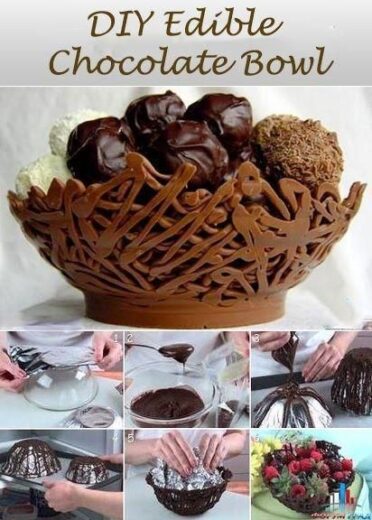 ---
11.) Bonfire Kit Gift Basket Idea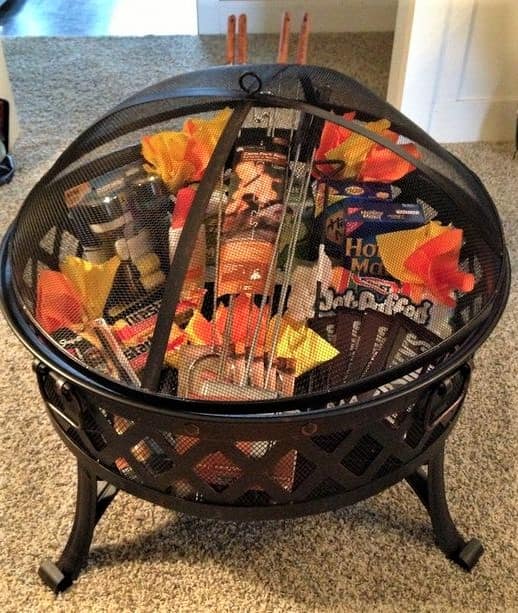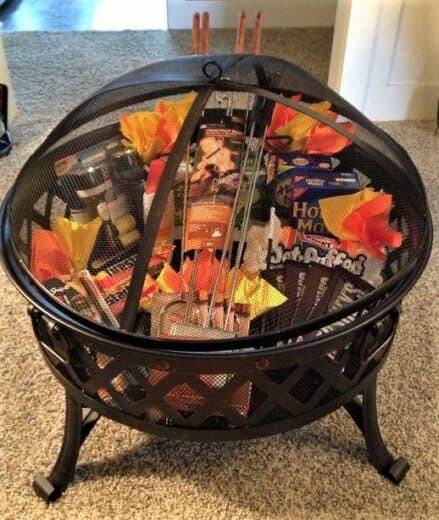 It's hard to find a person who doesn't enjoy a bonfire. A bonfire basket is great for those with backyards or balconies. Here are the essentials:
Fire Pit or Hibachi
Fire starter
Skewers
Graham Crackers
Marshmallows
Hershey's Chocolate Bars
Matches or lighter
Blanket
Wood or coals (if it's not a gas pit)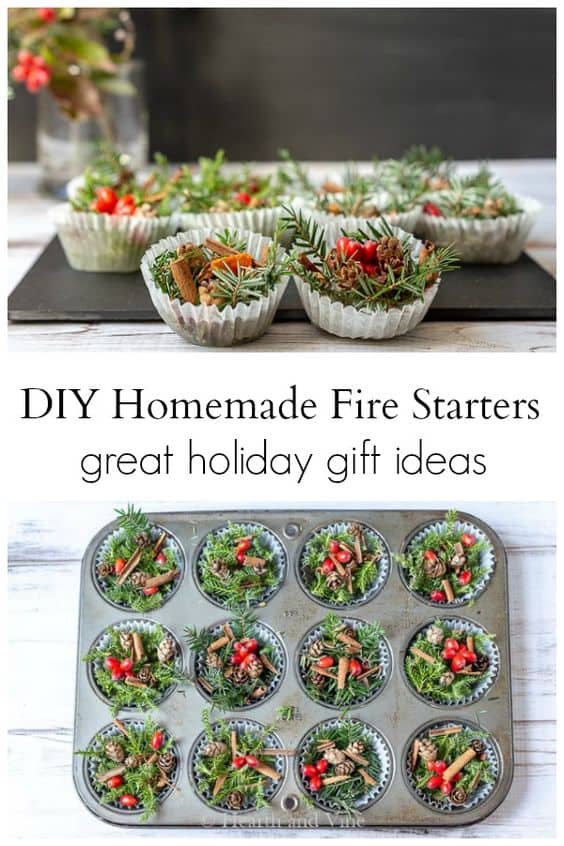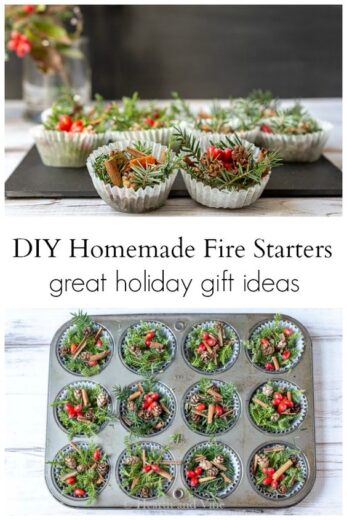 ---
12.) Car Wash Gift basket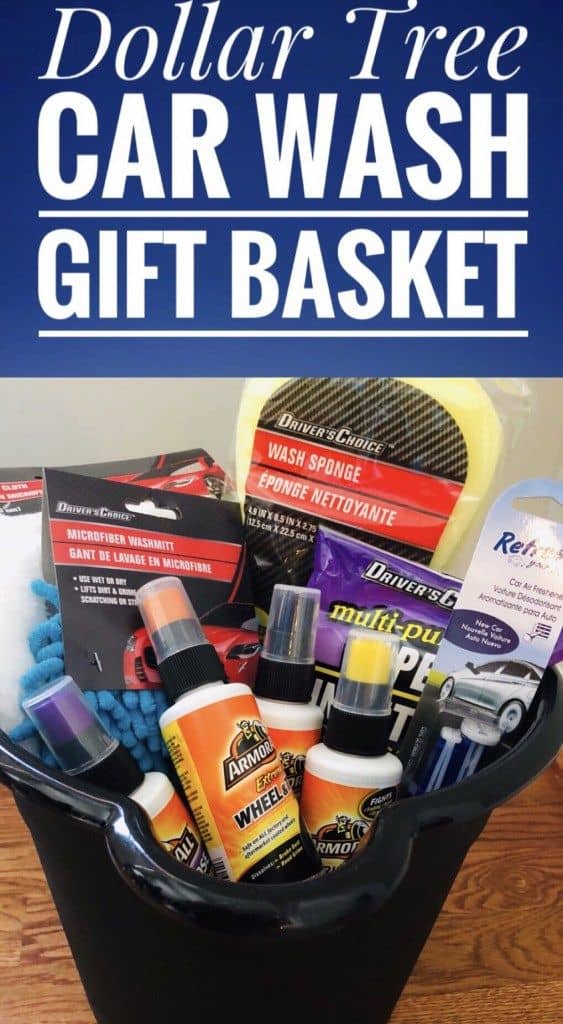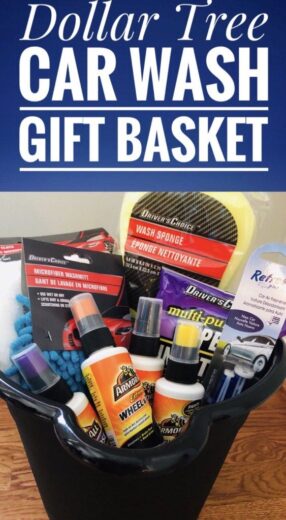 If you know someone who calls their car their "baby" or who just got a car, give them a bucket of cleaning essentials to make it sparkle! You can use high end products or dollar tree ones or both.
We love the brand Meguiar's, professional car detailers like it too. They sell a car cleaning kit of all the essentials for under 40.00 that you can purchase here. Just get a dollar store bucket to put them in and you're all set.
If you want to go 'a la carte, here are some ideas on what to include:
If you don't want to spend much we would suggest wrapping a bow around the Meguiar's Quik detailer and a microfiber or leather cloth. Any car enthusiast will thank you.
---
13.) Coffee Lovers Gift Basket Ideas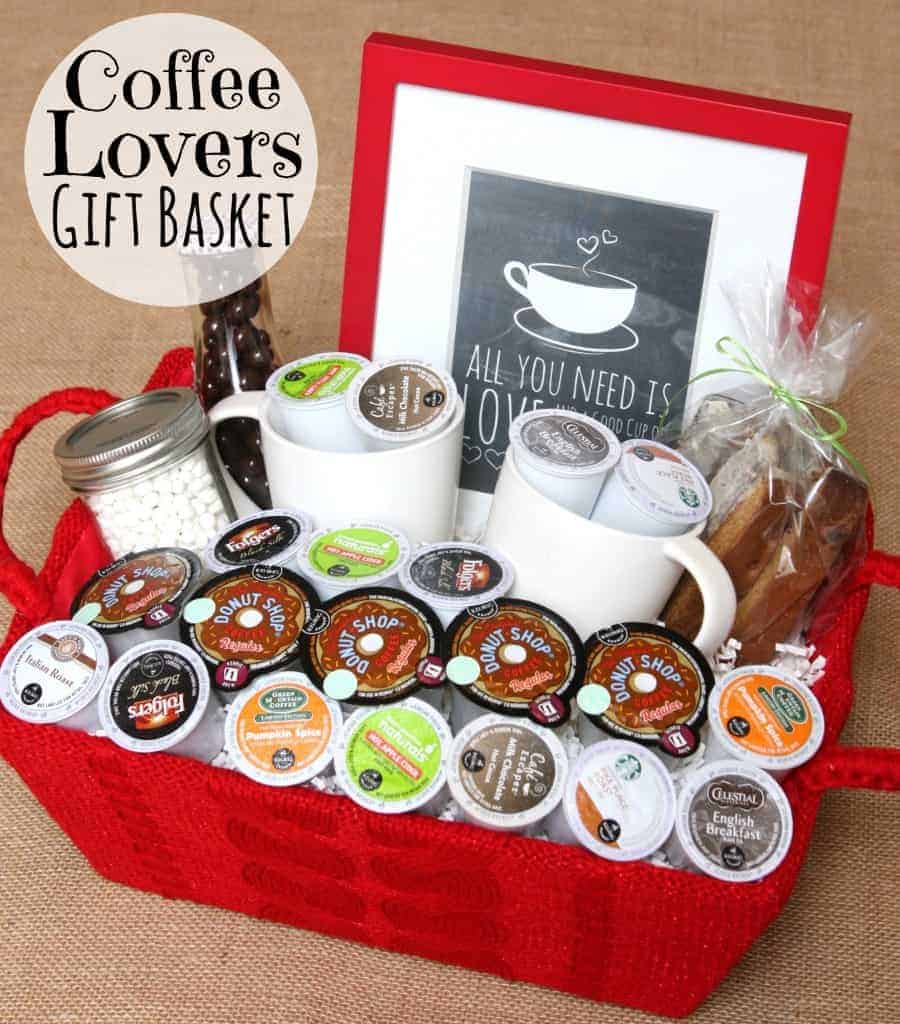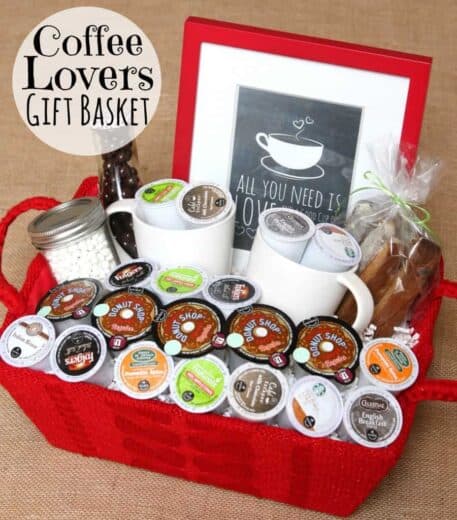 Help your loved ones stay awake through busy mornings and holidays with a coffee gift basket.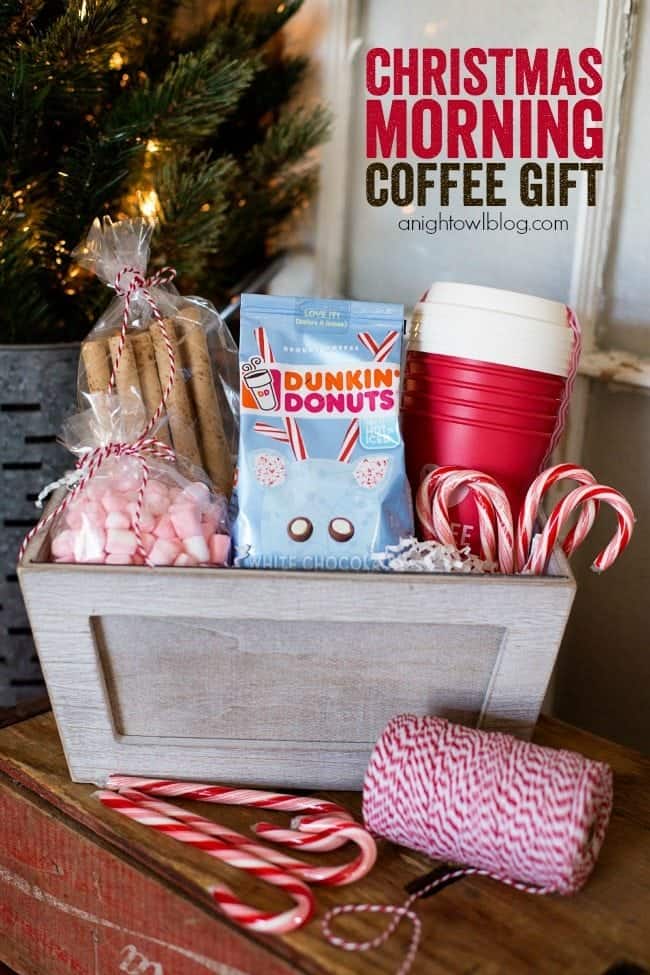 Make sure to include good coffee and add creamers, cups or a thermos, sweeteners, and even flavorings like whipped cream or cinnamon sticks.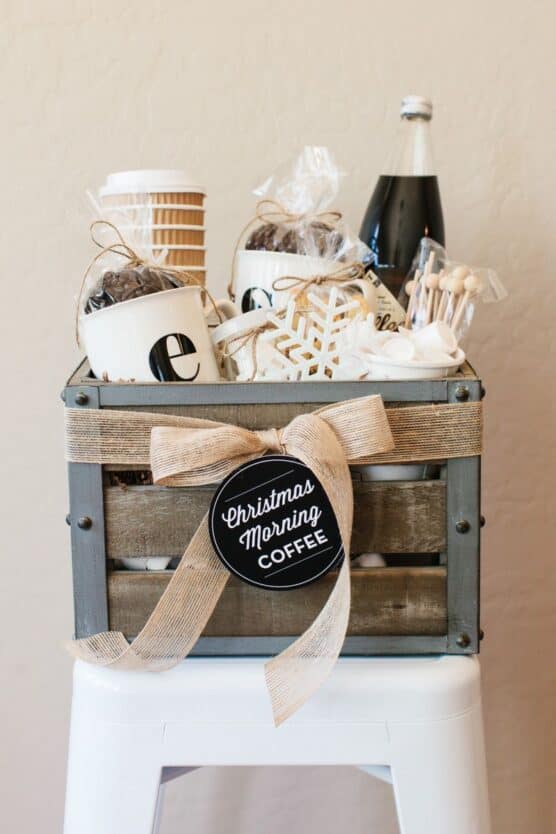 ---
14.) Hot Chocolate Gift Basket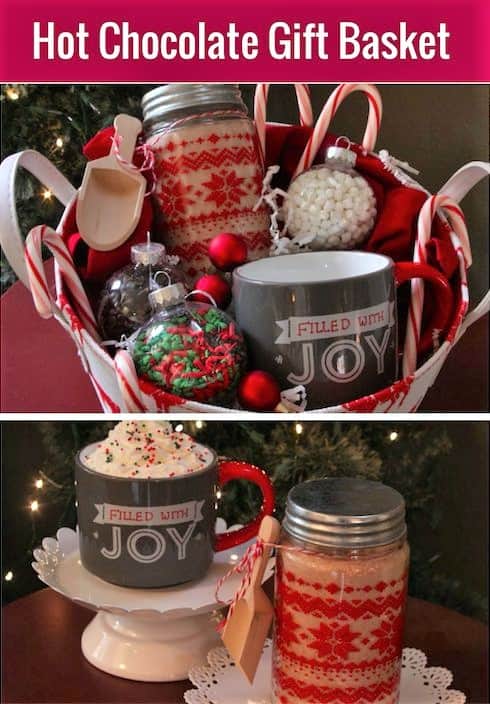 Hot cocoa gift baskets are great for kids and adults. There are sooo many ways you can package them and for super cheap.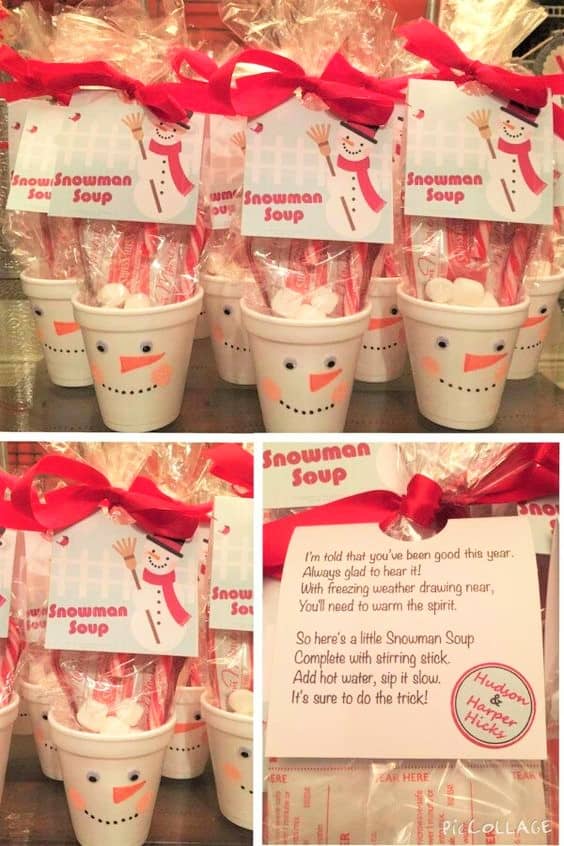 Fill individual cups or even glass ball ornaments with a single serving packet of hot cocoa, a candy cane and marshmallows (and call it Snowman Soup).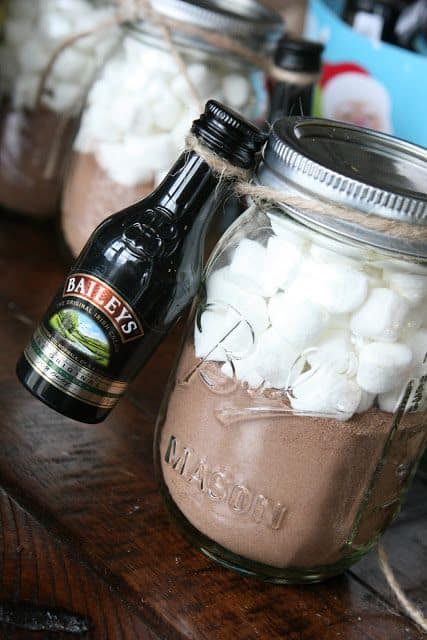 Add a bottle of alcohol to the mix for adults, like the quick and easy mason jar idea above.
---
15.) Plaid Gift Basket Ideas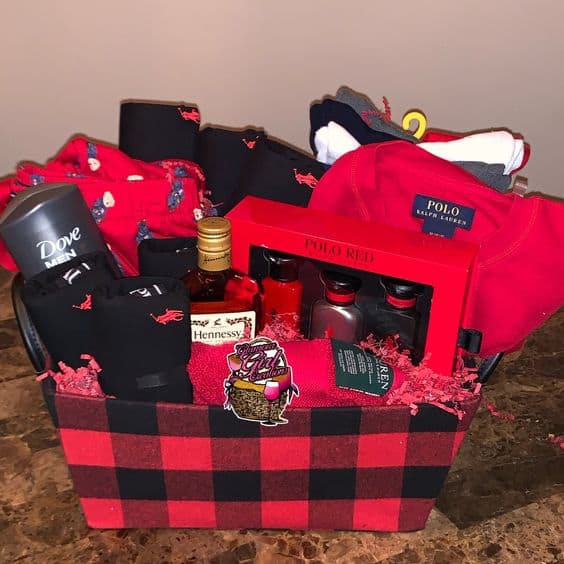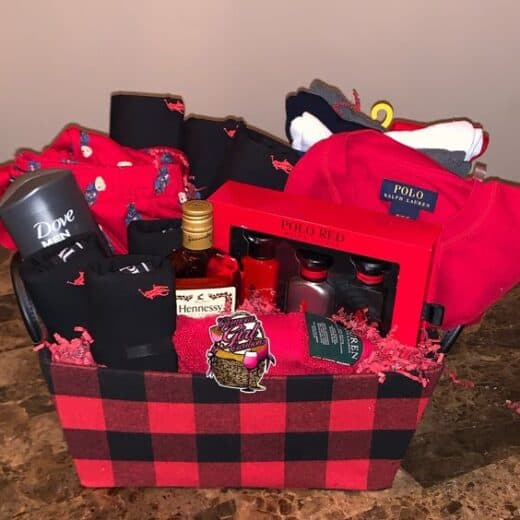 Nothing screams manly (and cozy) more than buffalo plaid.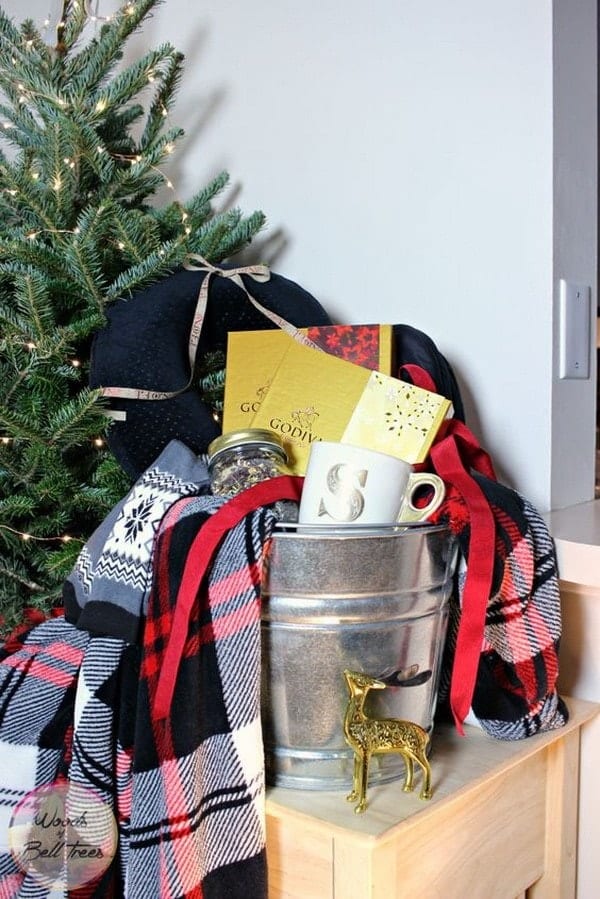 Wrap containers or include items with plaid fabric to give baskets a comfy feel that's a bit more masculine.
---
16.) Lottery Ticket Gift Basket Idea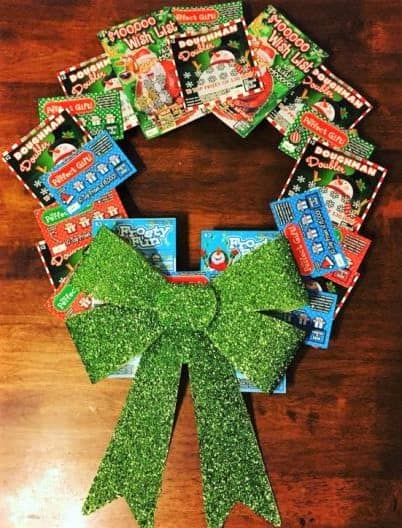 We make a lottery gift basket for our Dad every year on Father's Day and he loves it!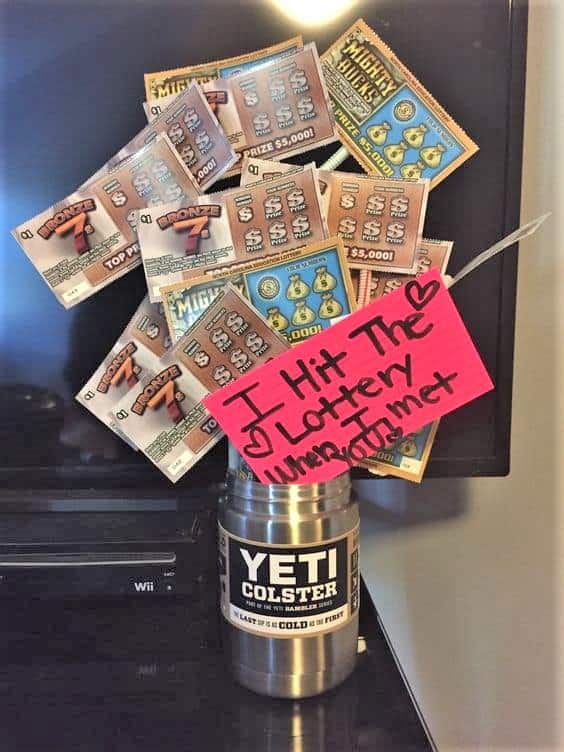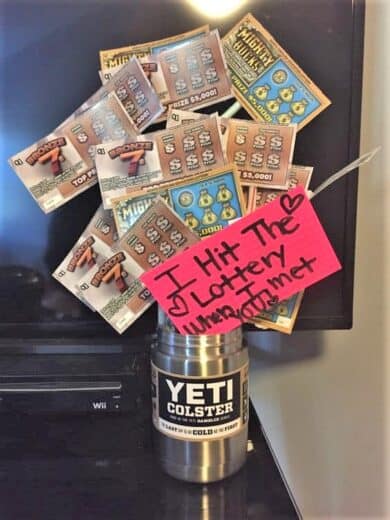 You can use a thermos or clay pot and add alcohol bottles, a cigar, or anything he likes to consume while gambling.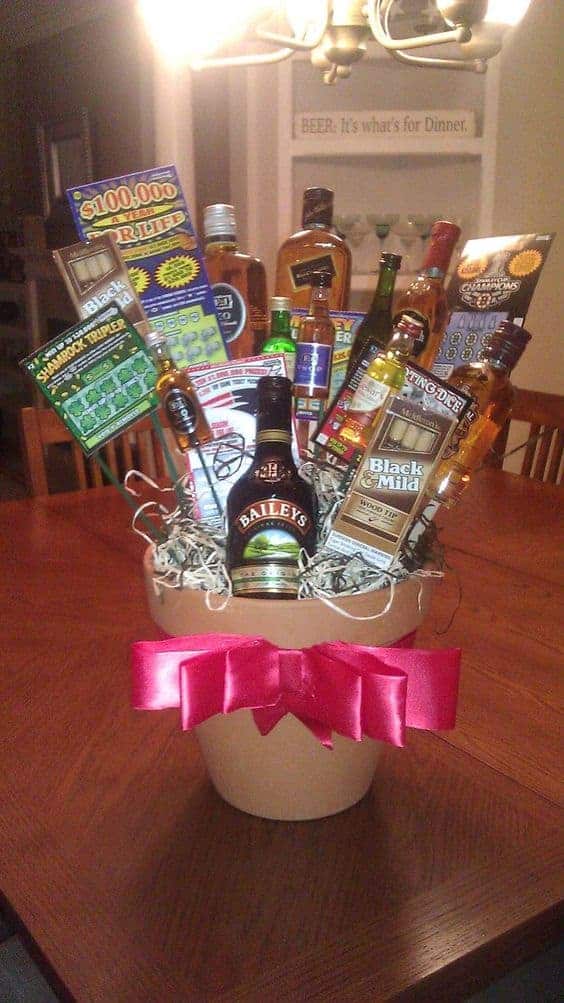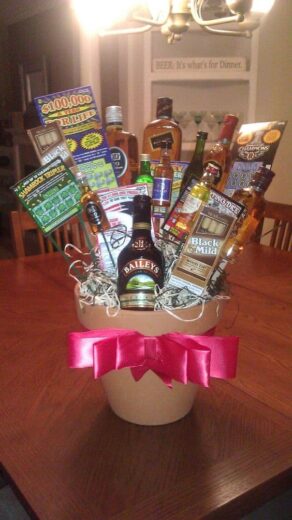 ---
17.) Baking Gift Basket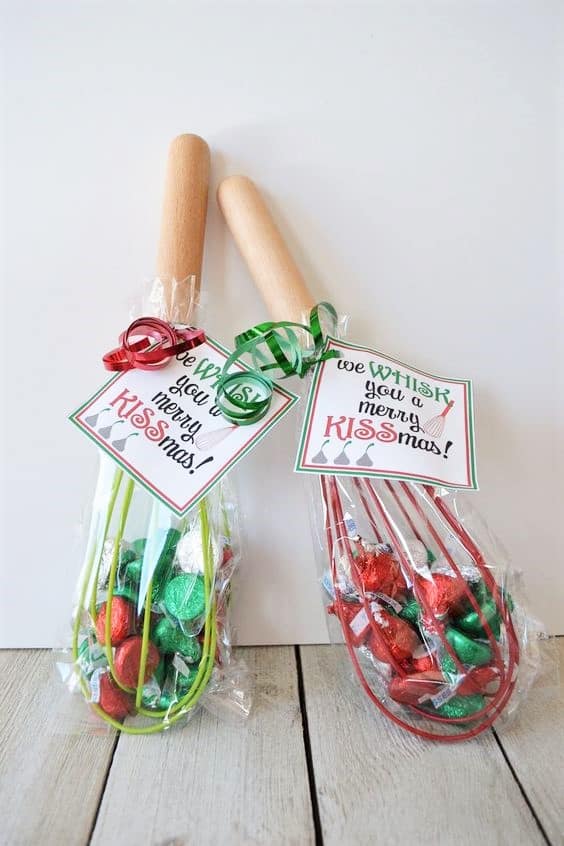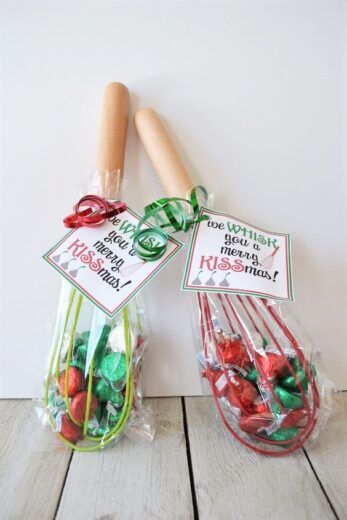 A baking gift basket is a great activity to gift that suits every budget!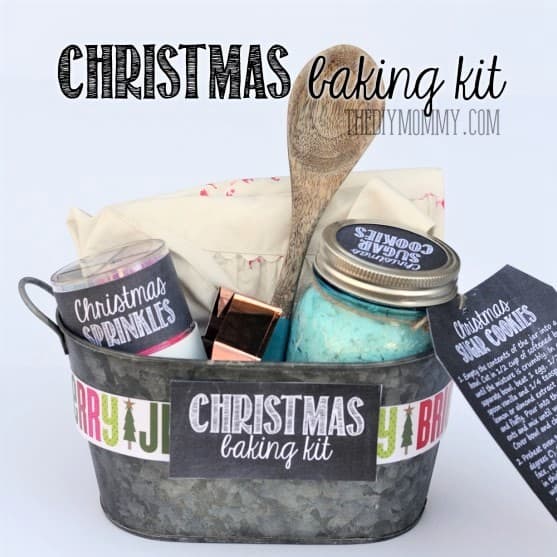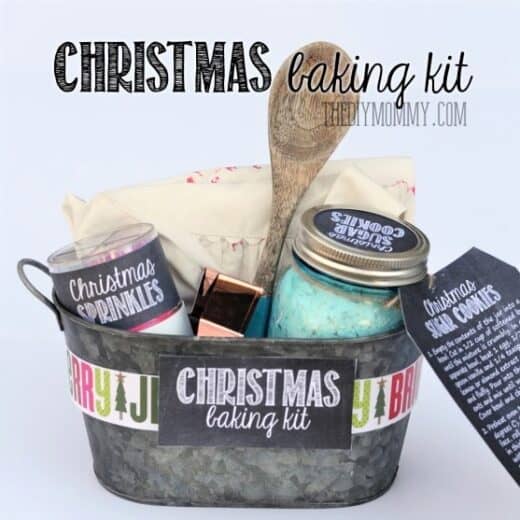 If you have an amazing cookie, fudge, or cake recipe, you can pre measure the ingredients in little jars or sacks and include everything your recipient will need to bake it.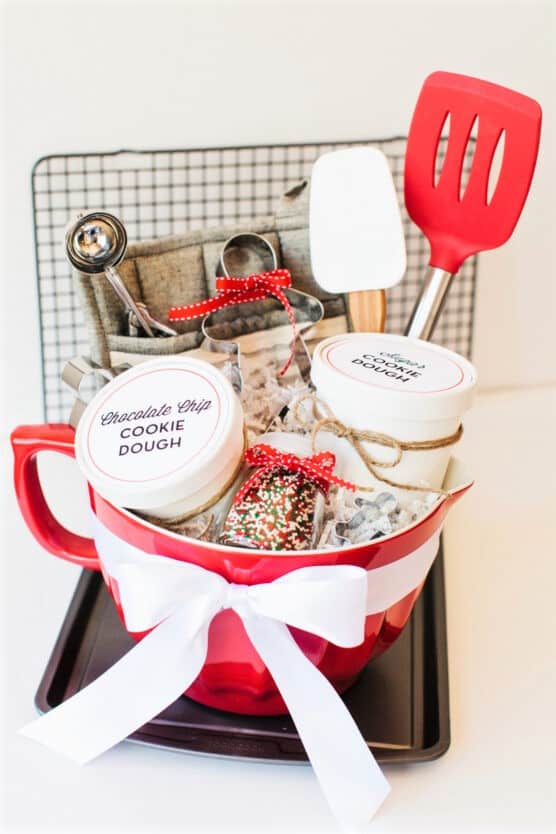 You can even pre mix the cookie or pastry dough for them and include it in a bowl with everything they need to bake and decorate the confection.
Here are some ideas for items to include:
oven mitts
a whisk
cookie cutters
scoops
apron
spatula or wooden spoon
sprinkles
cookie sheet
bowl
flour
frosting
Canisters or jars (for premade cookie dough and ingredients)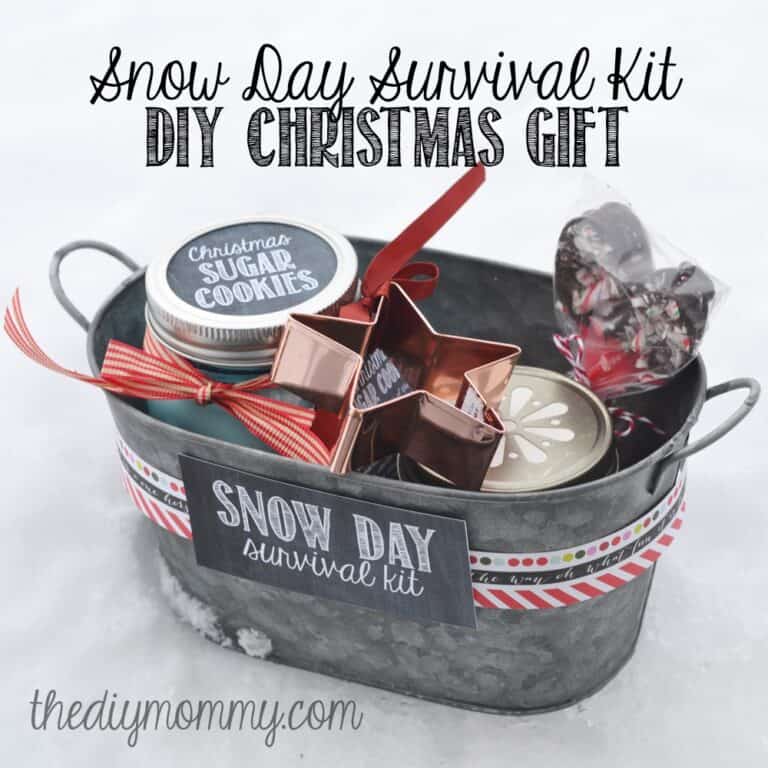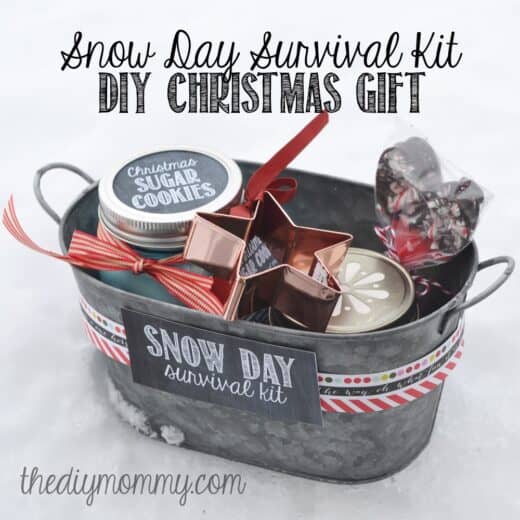 Baking is a perfect indoor activity for cooped up kids, adults, and seniors who need a little stress relief or plenty of fun!
---
18.) Movie Night Gift Basket Ideas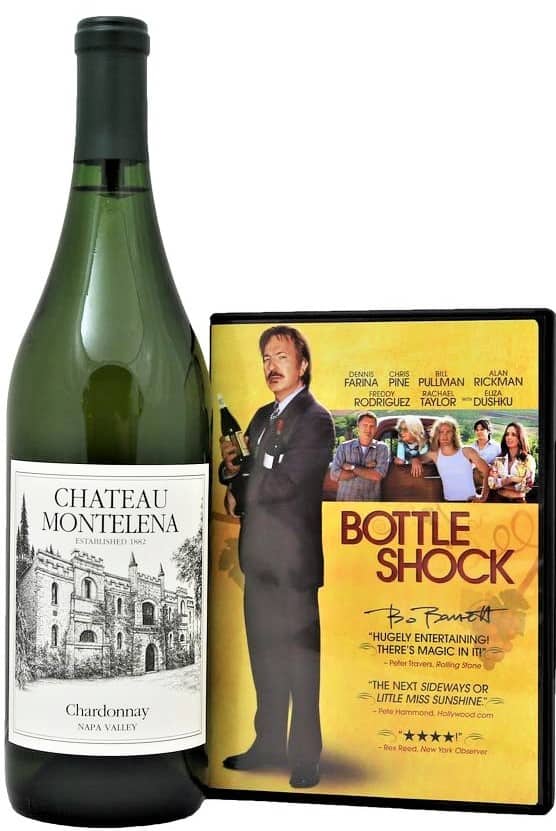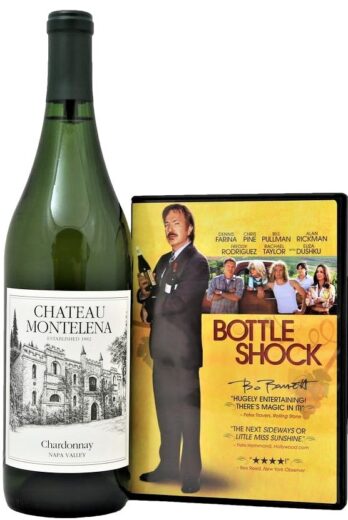 BOTTLE SHOCK MOVIE ABOUT THE HISTORIC NAPA VALLEY CHATEAU MONTELENA CHARDONNAY
Movie night gift baskets are great for just about anyone of any age. You can customize them to suit all different genres and tastes.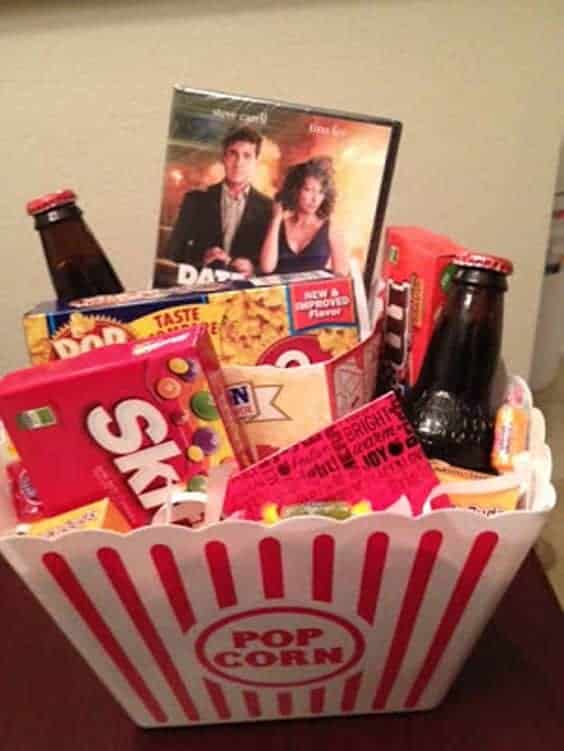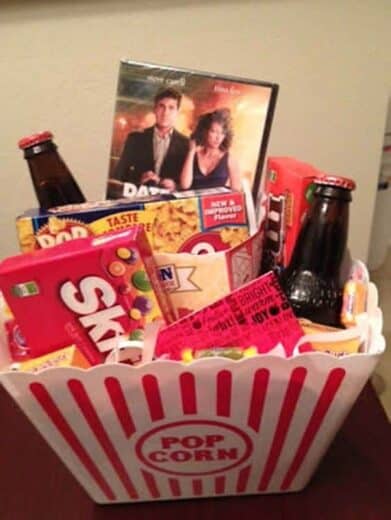 More people are enjoying movies and new releases at home so why not give them the full theater experience with a movie concessions basket.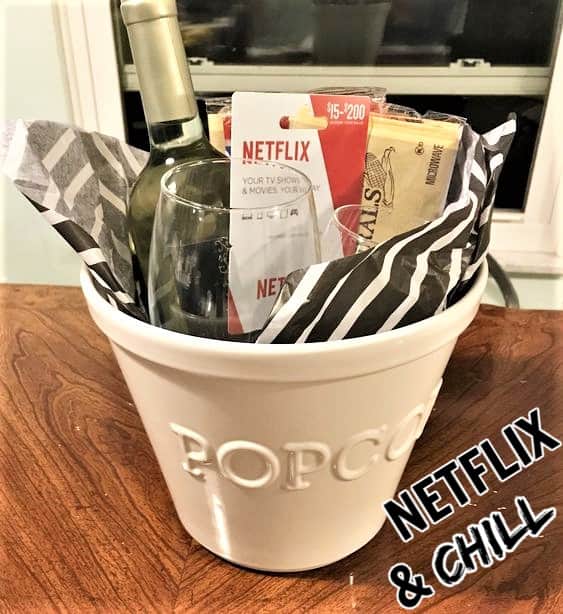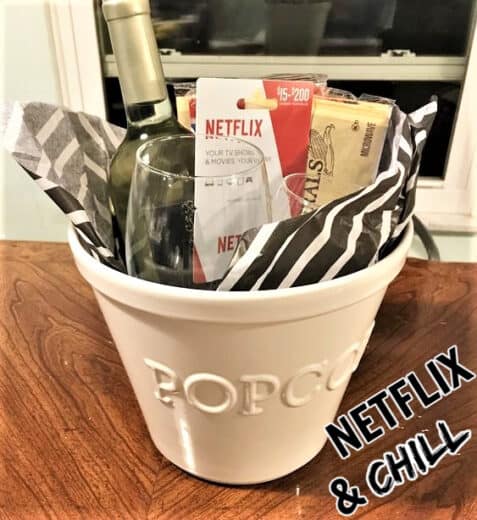 How about this punny gift basket idea that is every mans dream?!
---
19.) Alcohol Gift Baskets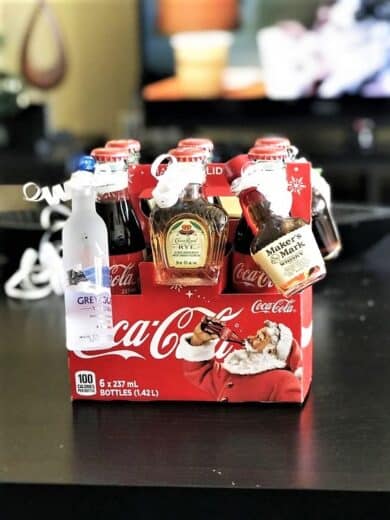 Traditional wine and cheese gift baskets aren't the only way you can gift alcohol.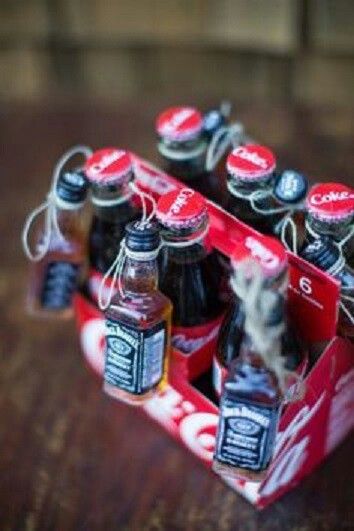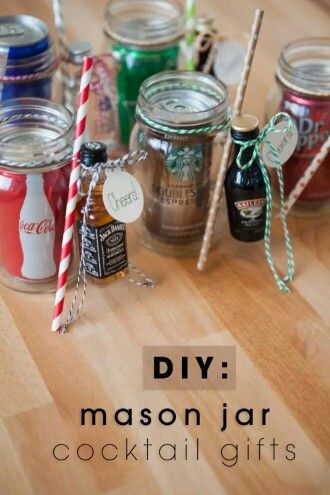 There are SO many amazing themes you can choose for every occasion and every type of drinker at EVERY price point.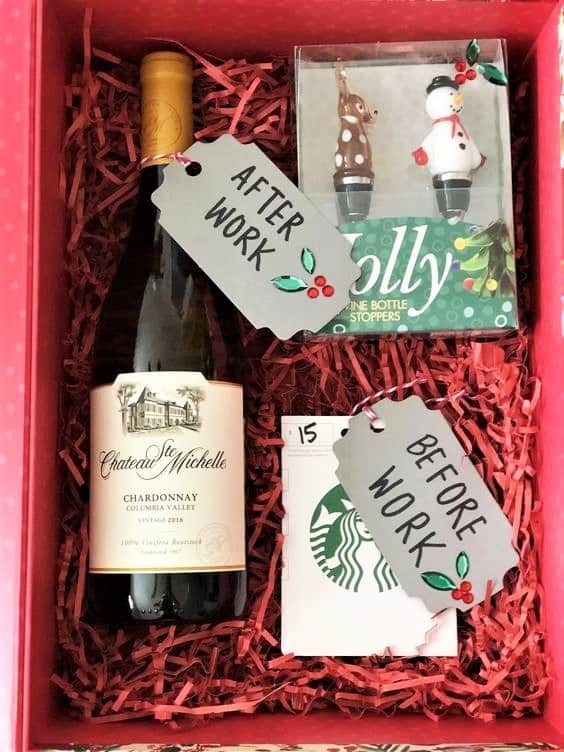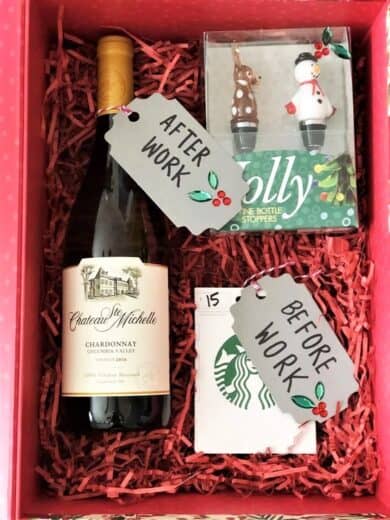 Package wine or spirits with bottle stops, glasses, mixers, and all the elements they need to make their favorite beverages.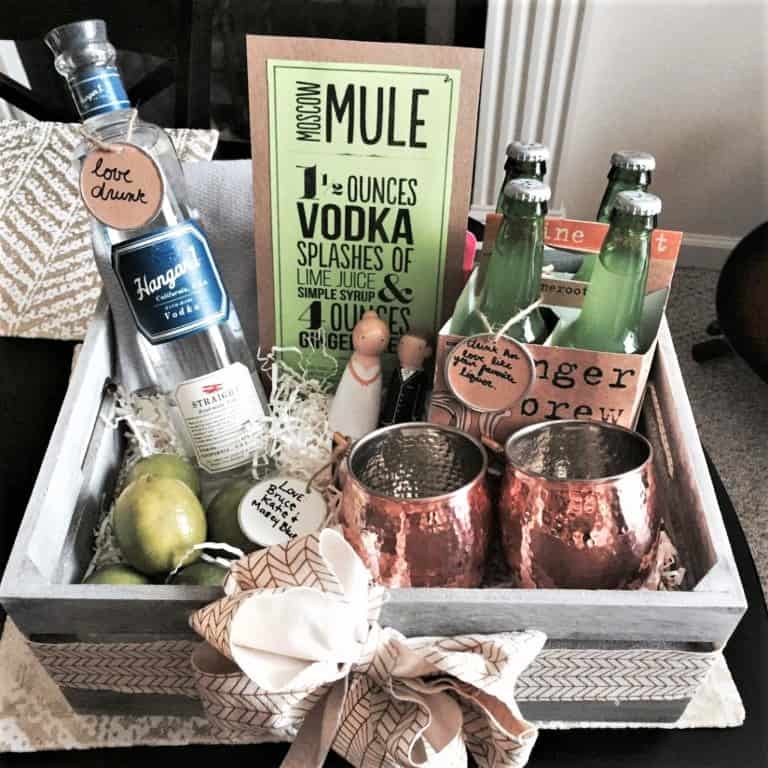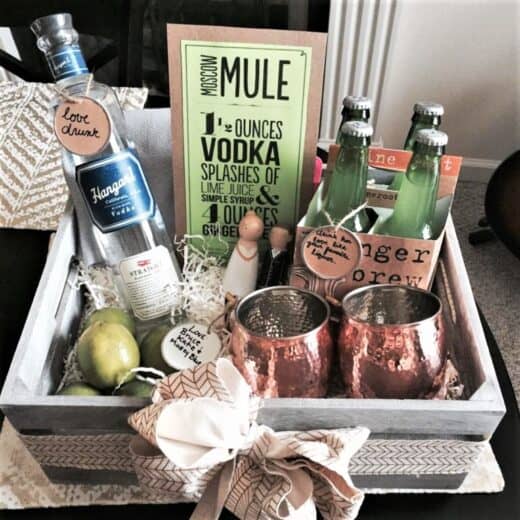 Arrange bottles or cans in a creative fashion for a dramatic effect your recipient won't forget!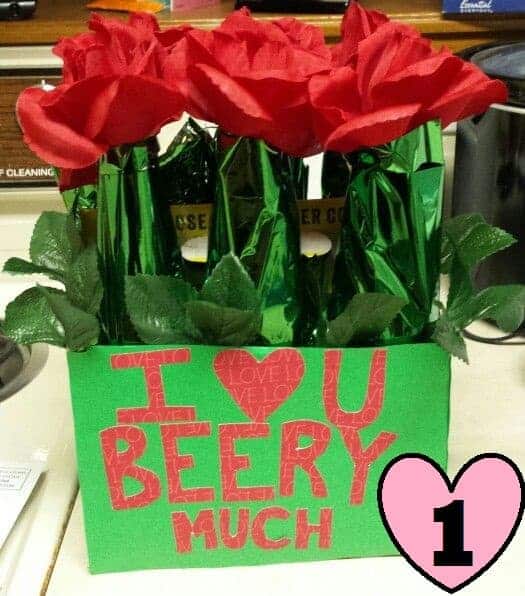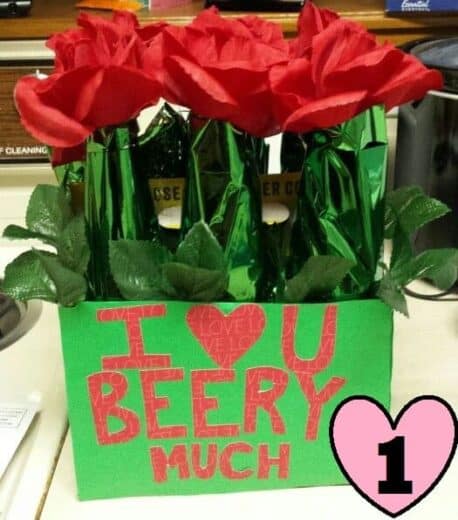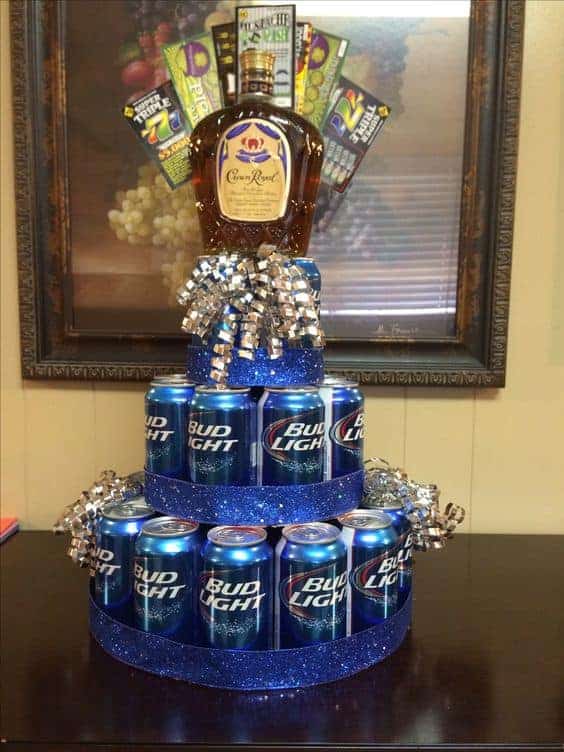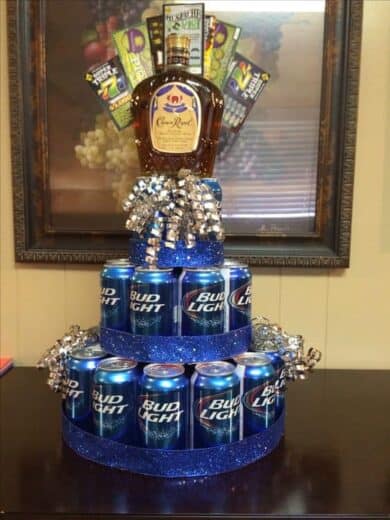 ---
20.) Dinner in a Basket Gift Idea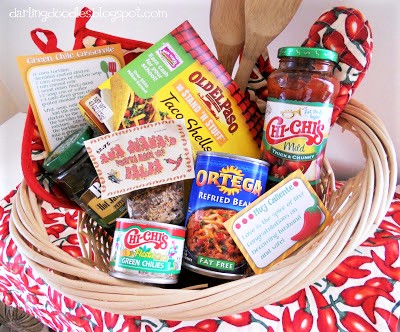 This would make a really nice housewarming gift or anniversary gift, couples can have fun cooking together too. Print your favorite recipe on a card and add it to a basket with all of the ingredients. You can also include utensils, oven mitts, a bowl, a pan, a crockpot, or any other equipment needed.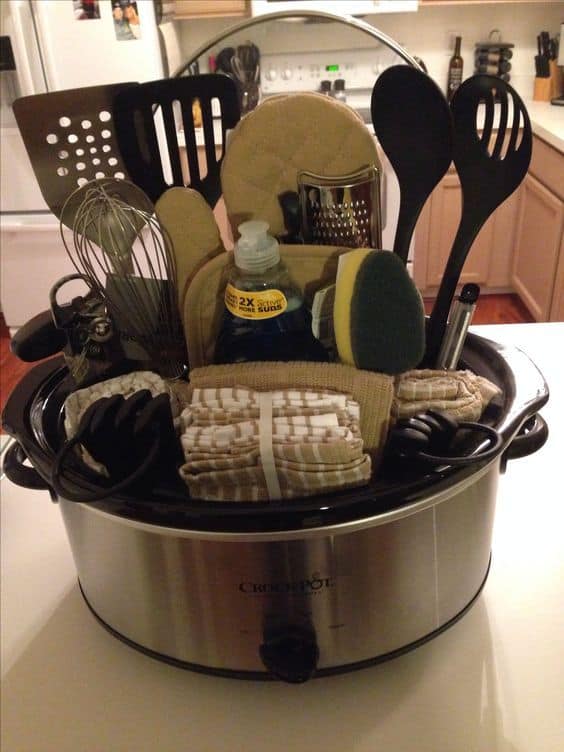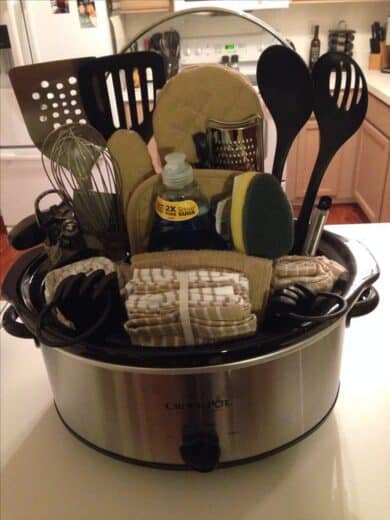 ---
21.) Snacks Gift Basket Ideas
There are so many cute ways to gift even the most mundane snacks!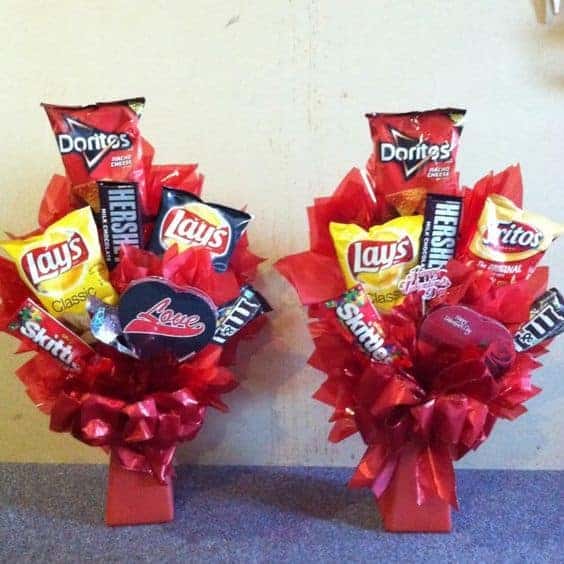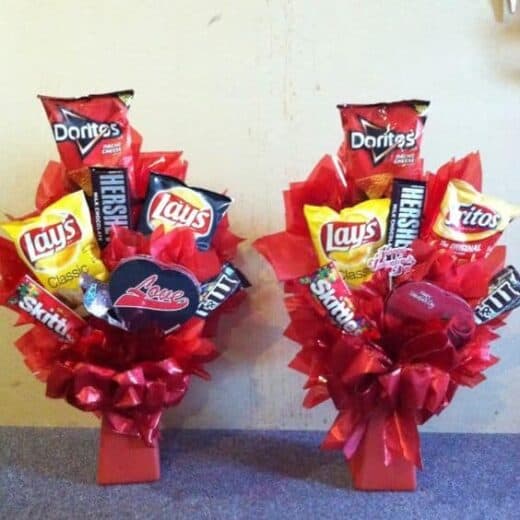 You could make an adorable snack basket for a boyfriend, college student, kid, or co worker and for any occasion.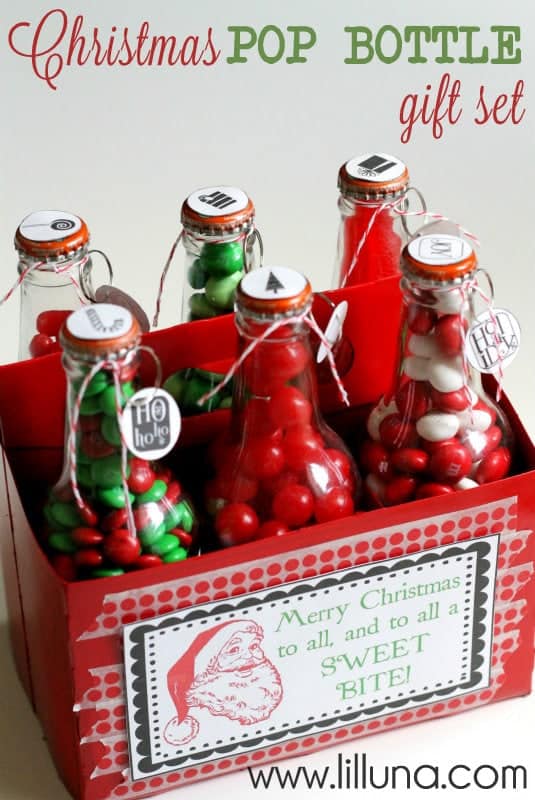 Package candies in jars or bottles and add a pun for a super sweet treat.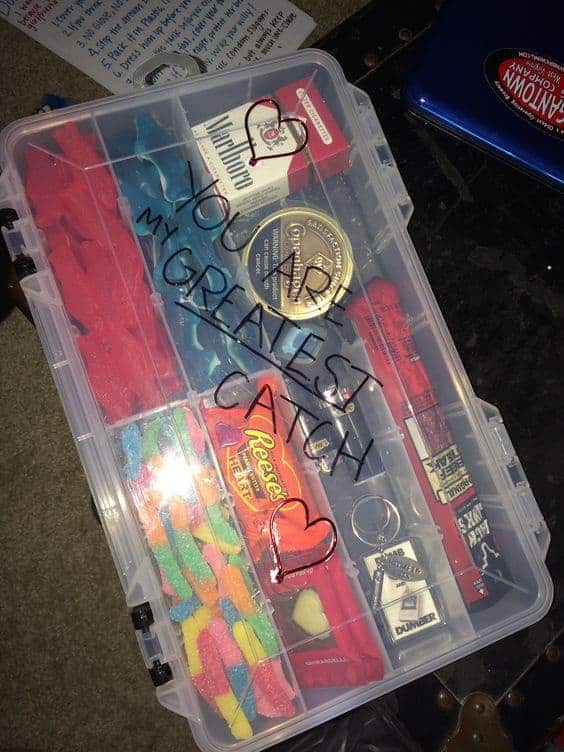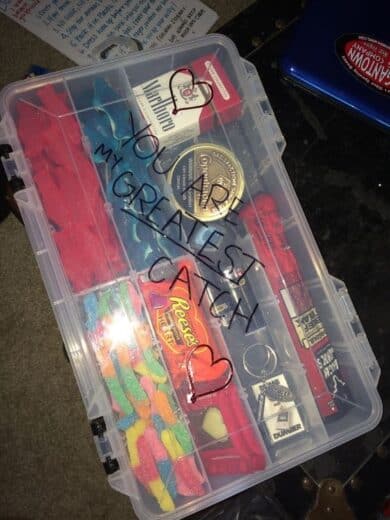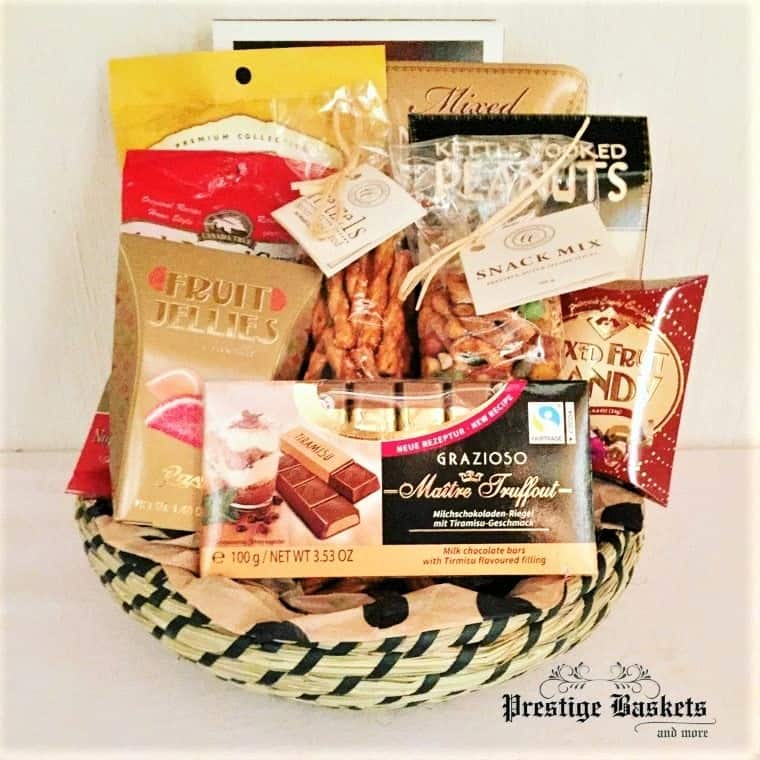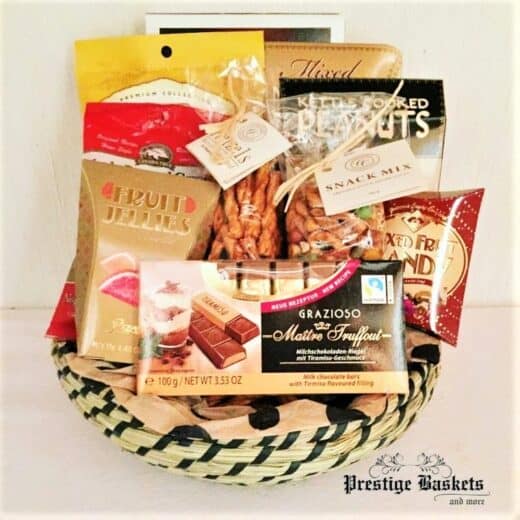 ---
22.) Game Night Gift Basket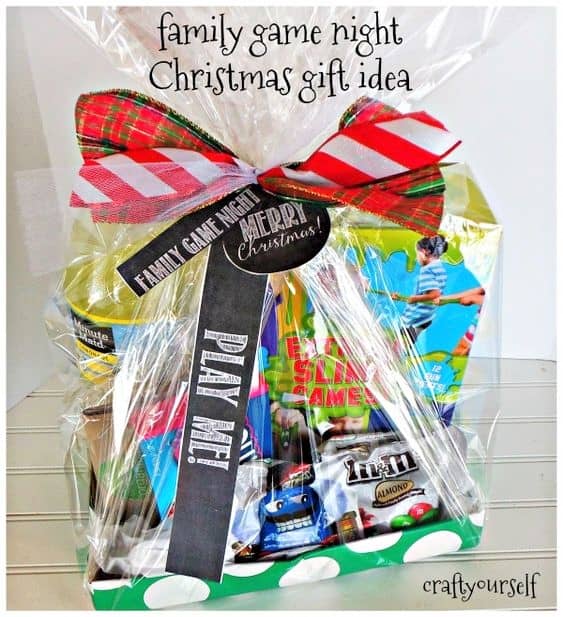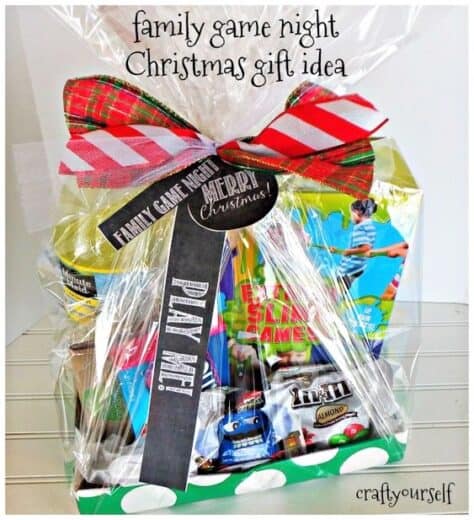 A game night gift basket is perfect for family holidays and you could easily cater this to all ages. Just include your favorite game, snacks, and beverages.
Here's a list of games we recommend:
Clue
Cards Against Humanity (Adult game)
Jenga
Candy Land
Uno
Pictionary
HedBanz
Operation
Sorry
Hungry Hungry Hippos
Monopoly
Ker Plunk
Don't Spill The beans
---
23.) Flower Pot Gift Basket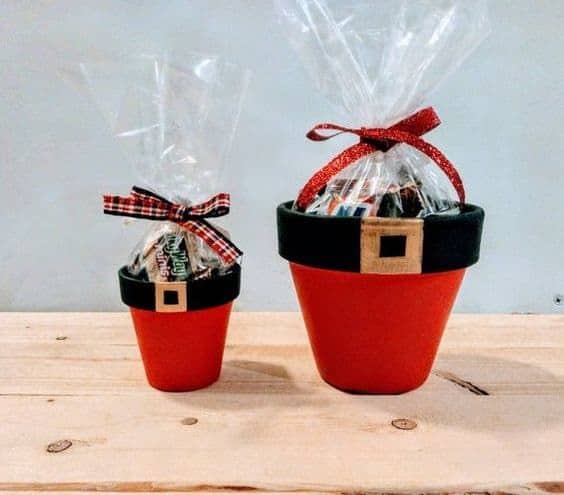 Flower pots or clay pots can make great canisters for gift baskets, especially when you dress them up. Fill them with virtually anything like candy, gardening supplies, alcohol, or toiletries.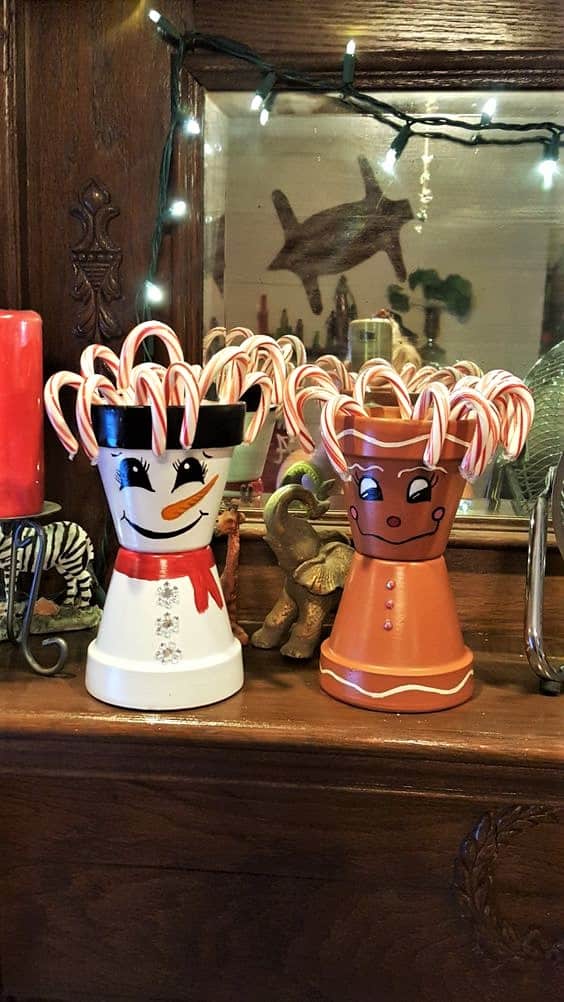 They can make cute decorations long after the goodies are gone.
24. Cozy Gift Basket Idea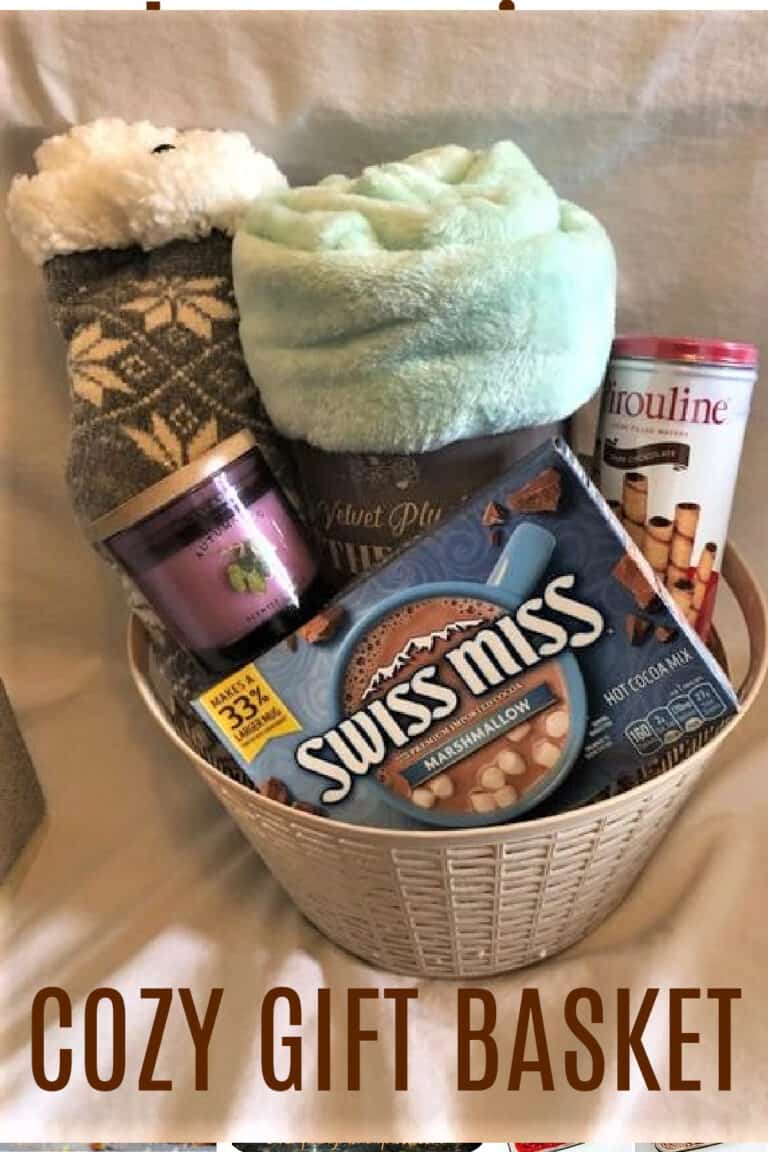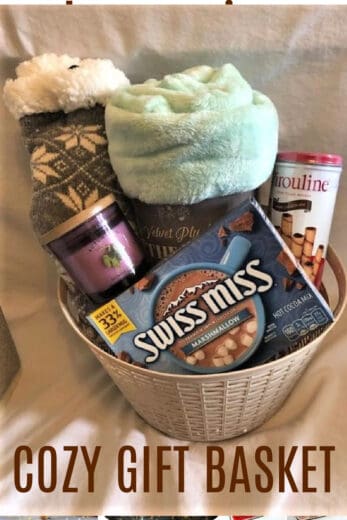 Whether spending a night in, or gifting this to someone that should, try putting everything cozy and comforting into a gift basket for that special someone.
23. Summer Gift Baskets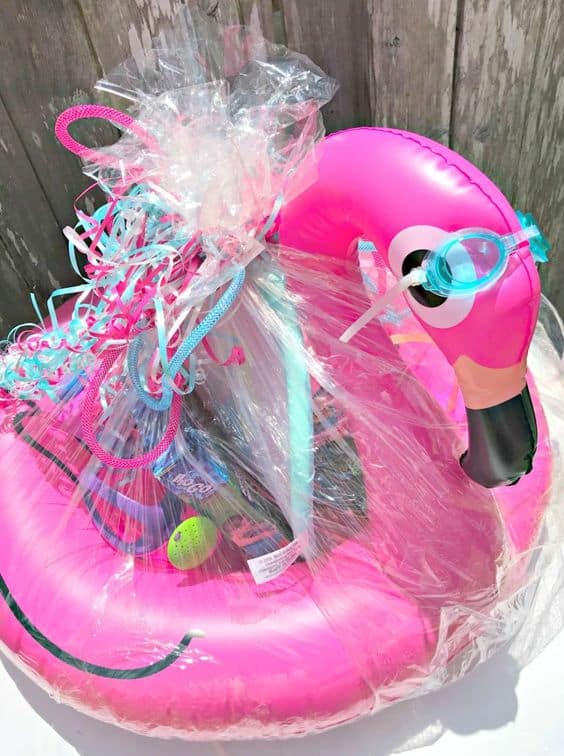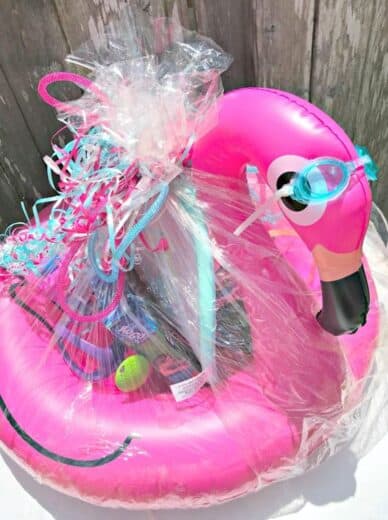 A Summer gift basket is great to give for your boyfriend on the last day of school , friends, or family….it even makes a great retirement gift.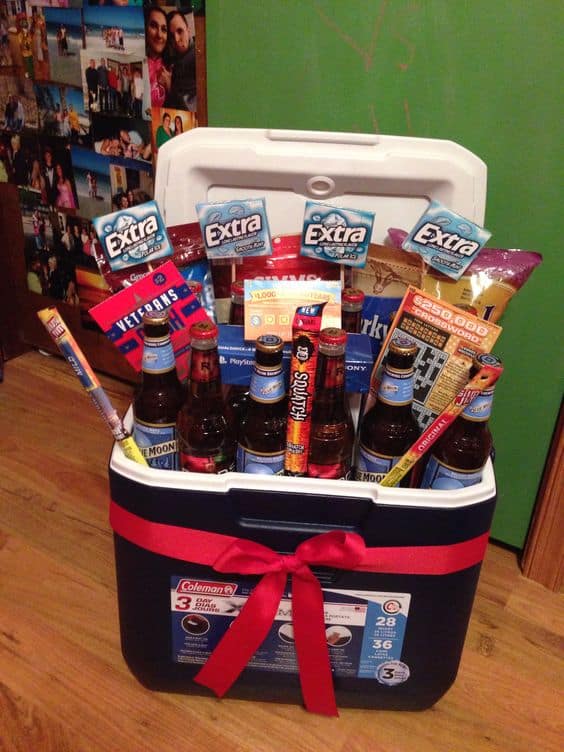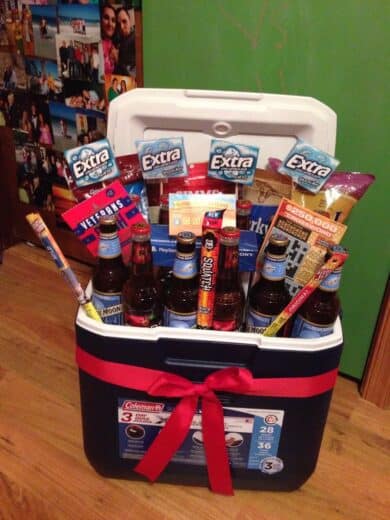 Fill a cooler, a wagon, or even a sand toy with summer essentials like snacks, sunscreen, gardening equipment, beer, BBQ grilling tools, a towel, or pool games.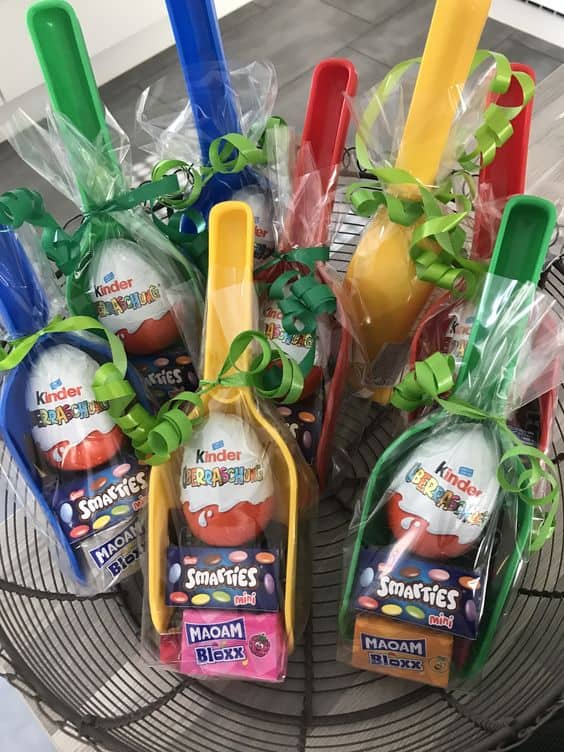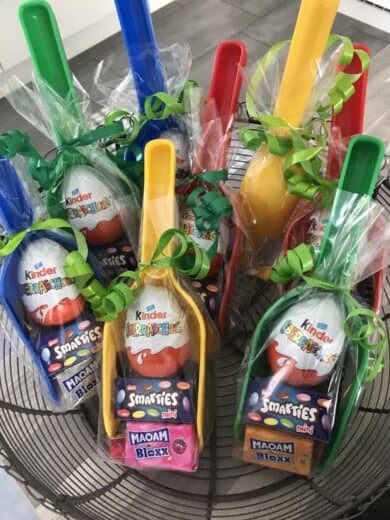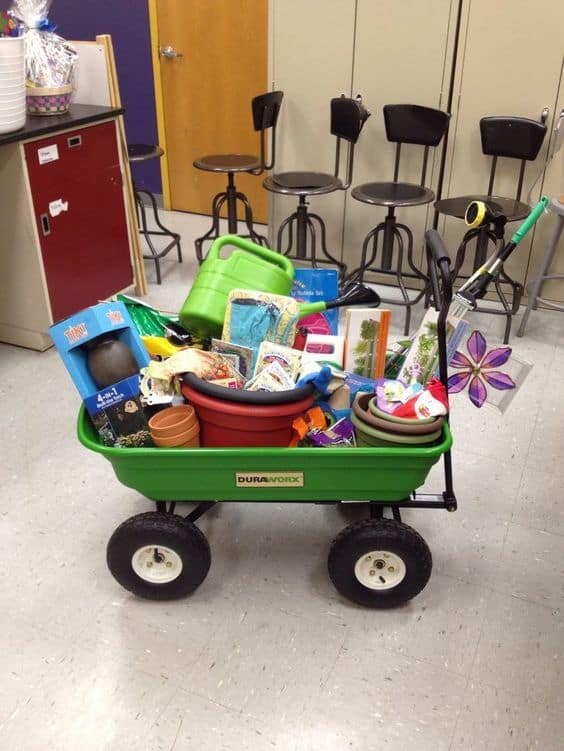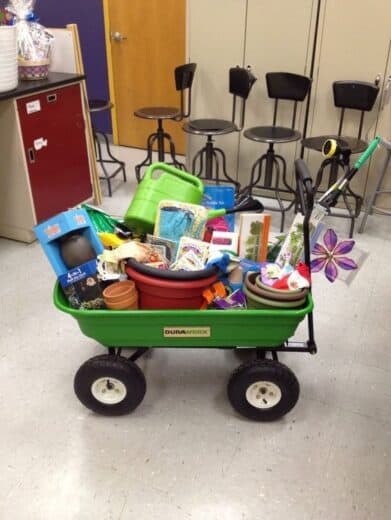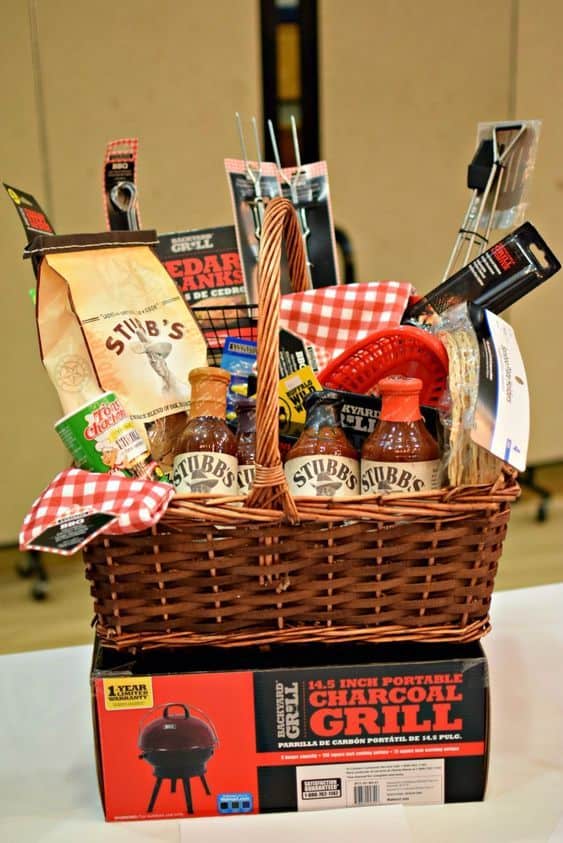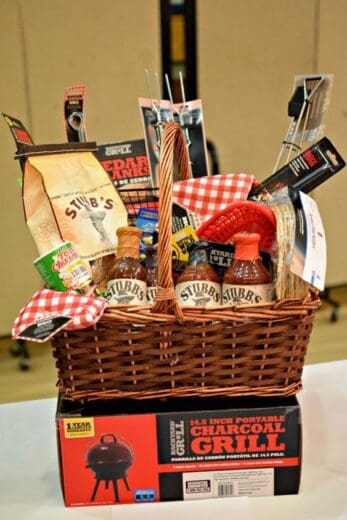 25. Hat Gift Basket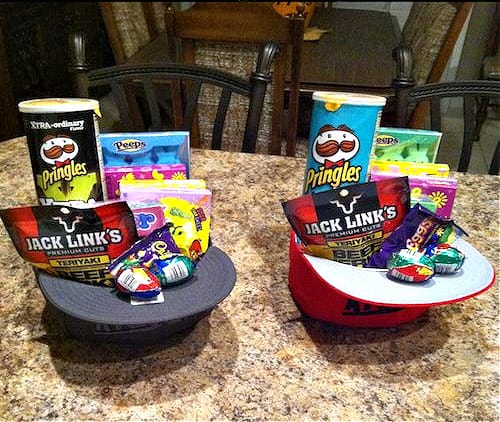 ---
That concludes our list of top 20 DIY gift basket ideas that your boyfriend, friends and family will remember forever. No matter what your budget is, or who you're shopping for, these unique gift ideas will make a lasting impression.