BEST DIY Plastic Coat Hanger Snowflake and Christmas Decor Ideas
Using plastic dollar store coat hangers and some zip ties you can easily make the most amazing Christmas decor for both indoors or outdoors!
Don't believe us? We're about to show you the most amazing, easy, and cheap Christmas wall decor ideas using plastic Dollar Store coat hangers that'll transform your home or apartment!
Some are snowflakes, while others are stars, and some are holiday staples you can dress up or down with lights, glitter, garland and anything you please.
These are more expensive purchased ready made in stores and can be customized to fit any decor from Farm House to elegant.
Be sure to pin this for later, as we will keep adding more designs as we find them.
The above is the simplest elegant design that requires only 6 dollar store coat hangers.
Each point of the snowflake is made of two coat hangers paired together bottom to bottom with zip ties.
Glue snowflake decals on the joining parts to cover the zip ties as well as add elegance to the design. It's breathtaking!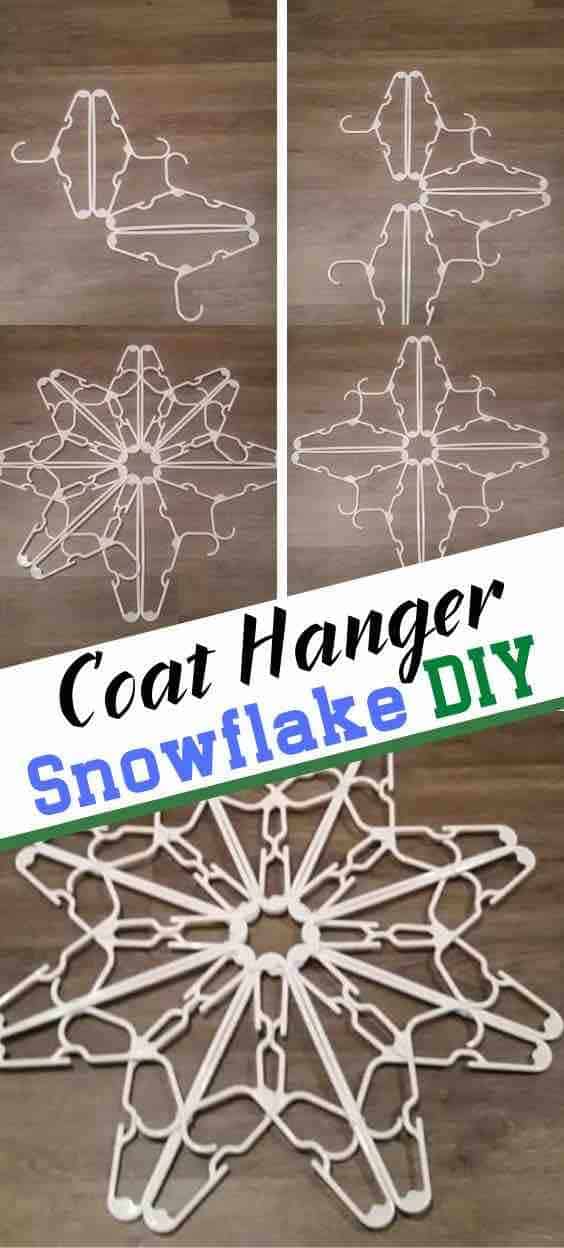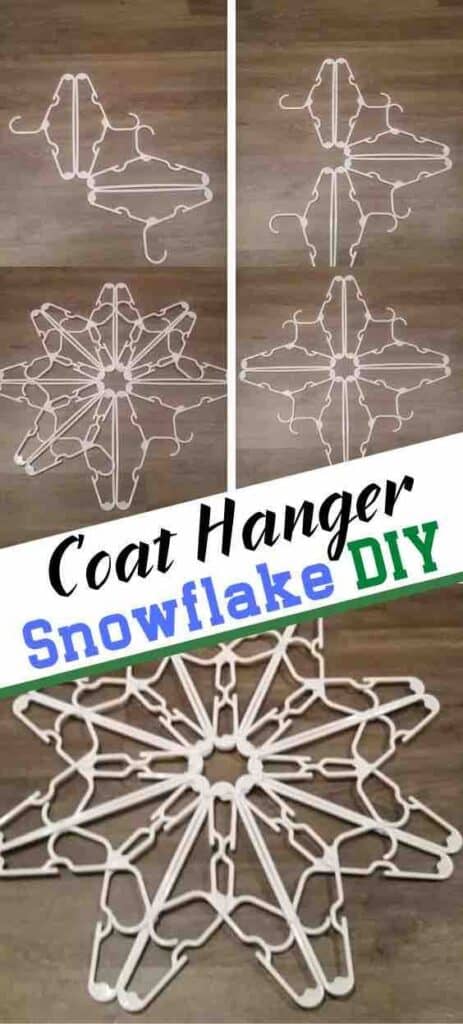 Here is an excellent tutorial on the above design. It's a little more complex but still easy.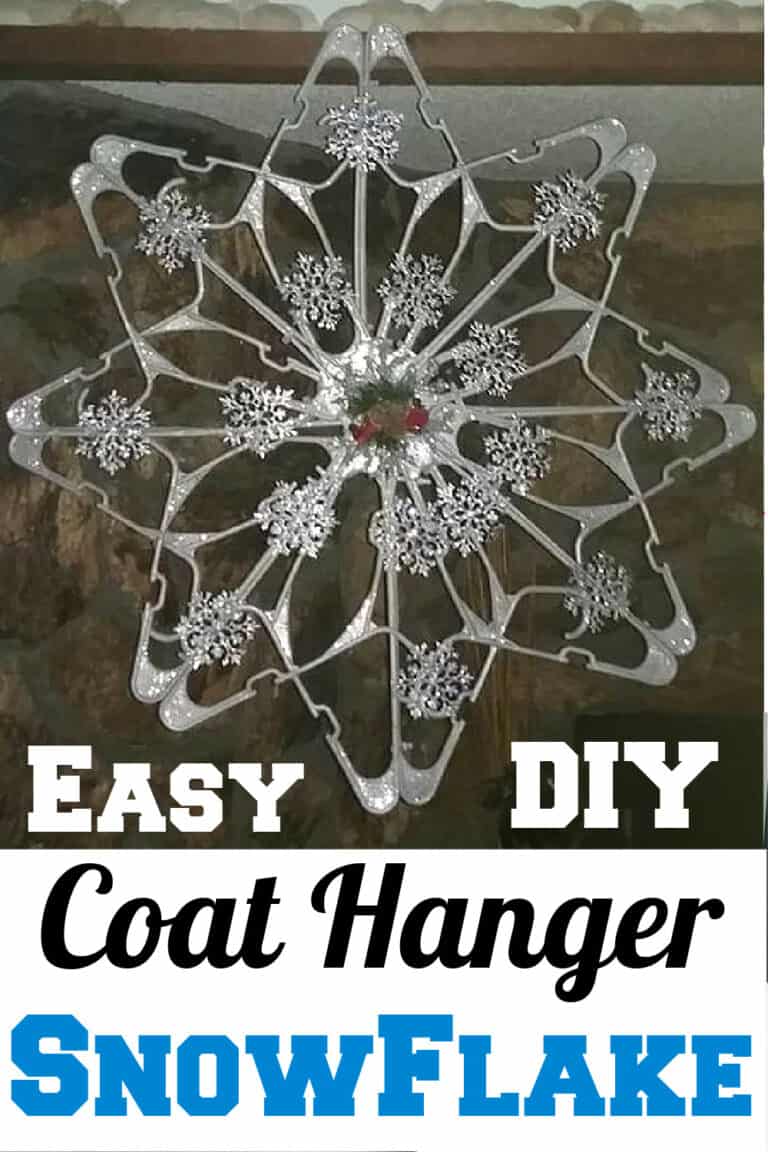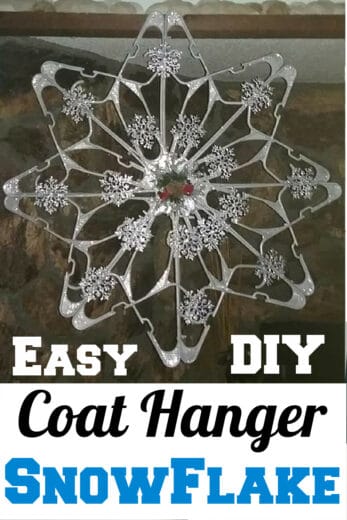 It looks beautiful spray painted and coated in glitter.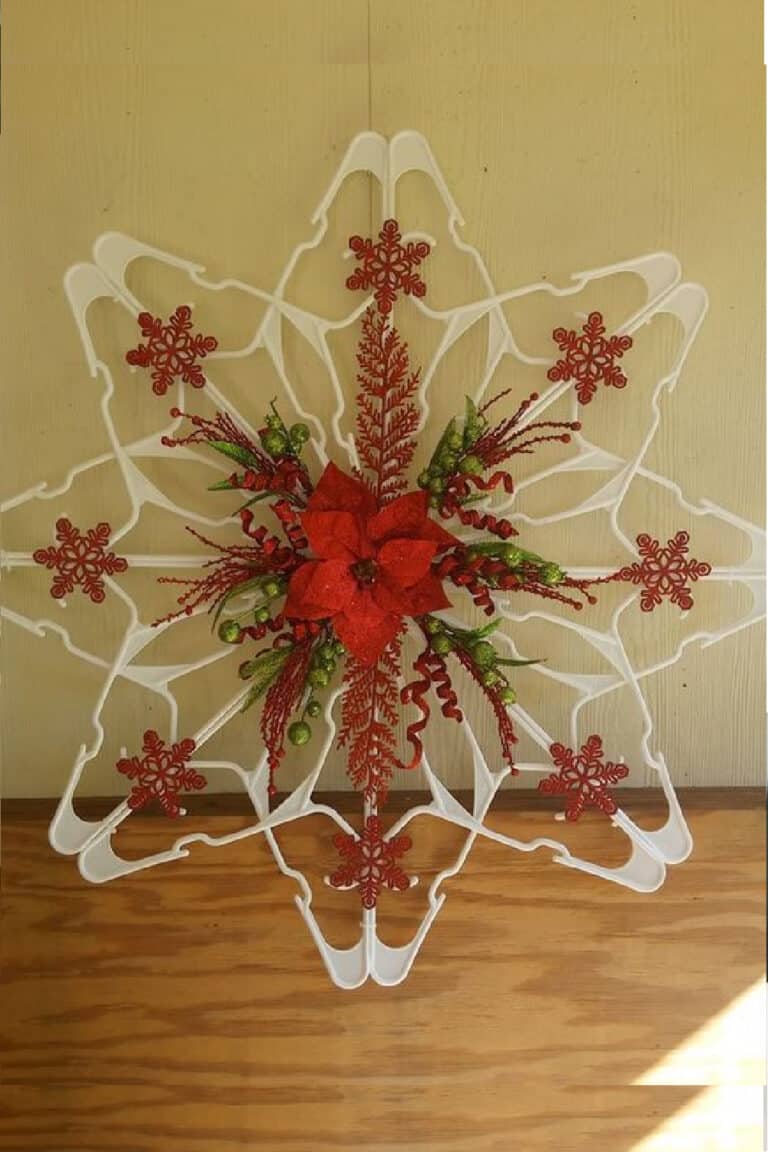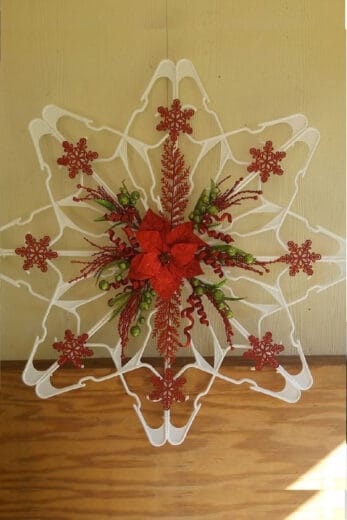 Decorate it anyway you want!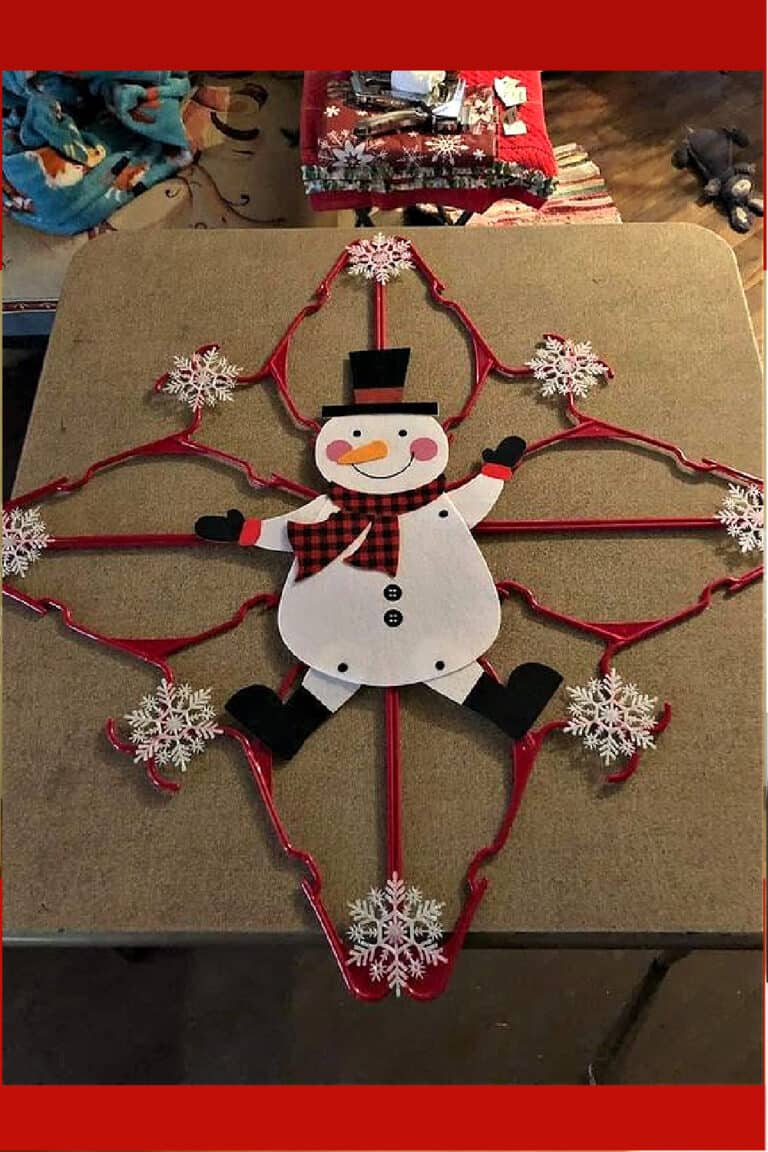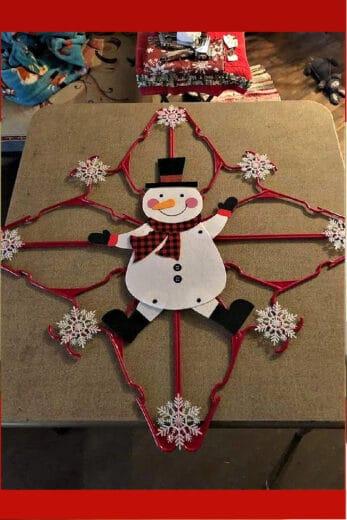 Get creative and put a snowman on it for festive winter decor or glue a Santa Ornament in the center.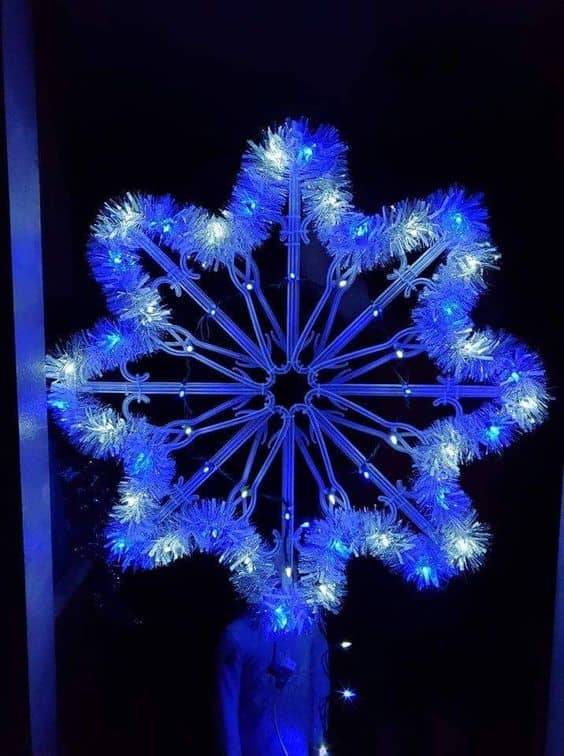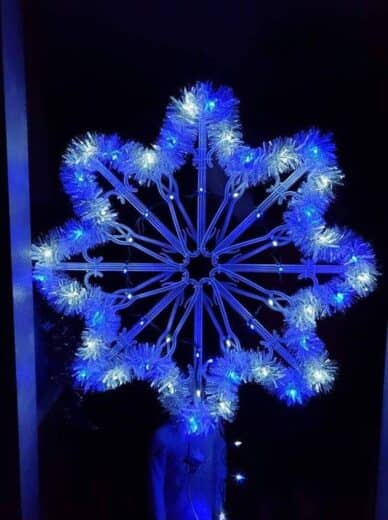 Add Christmas lights and garland for a beautiful decoration you can use for both indoors and outdoors.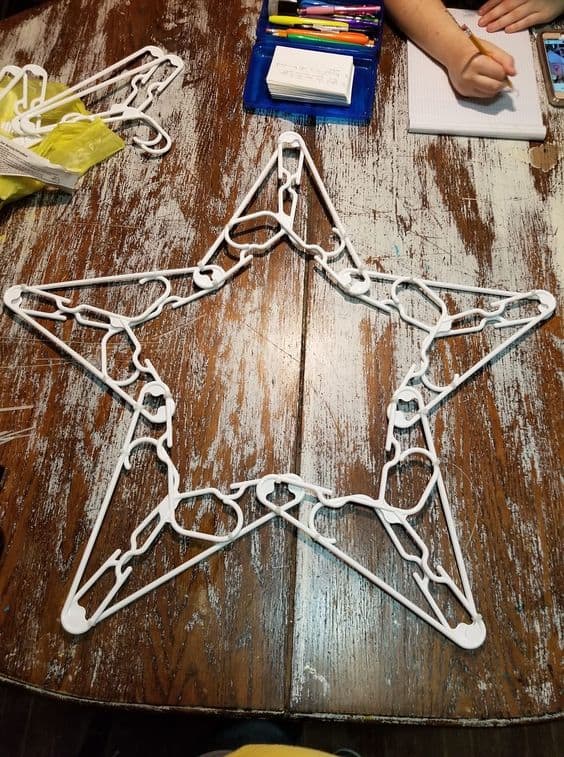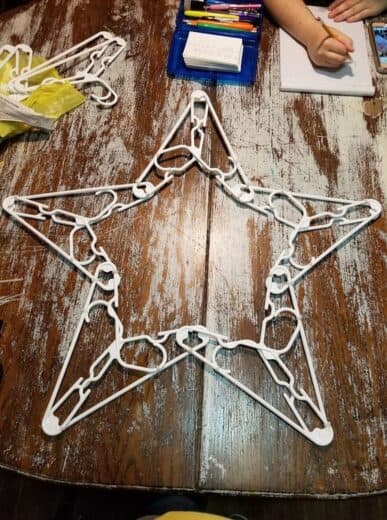 Here is the easy Youtube tutorial on how to make this breath taking star design above looks beautiful with lights!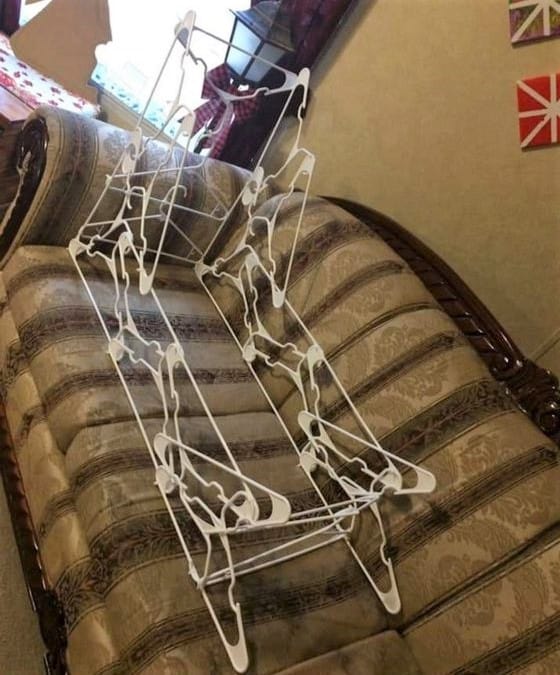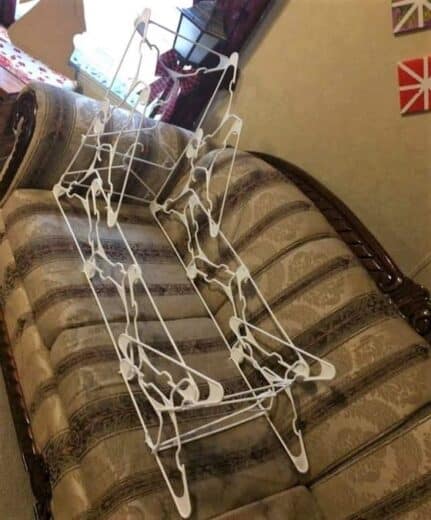 How about Santa's Sleigh? This would also make a great frame for draping fabric for a more intricate sleigh look.
---
In this post we showed you the best easy DIY Christmas decor ideas using dollar store coat hangers. Keep checking back as we are adding new designs and tutorials all of the time.
OTHER POSTS YOU MAY ENJOY…
15 Easy DIY Ways To Decorate Your Home For Christmas – Twins Dish
Farmhouse Glam Christmas Decor – Twins Dish
Easy DIY Christmas Ornaments That Look Store Bought – Twins Dish